Cozy bowls of soup are what winter is cooking is all about. Check out my 15 most amazing and delicious soup recipes that will keep you warm all season long!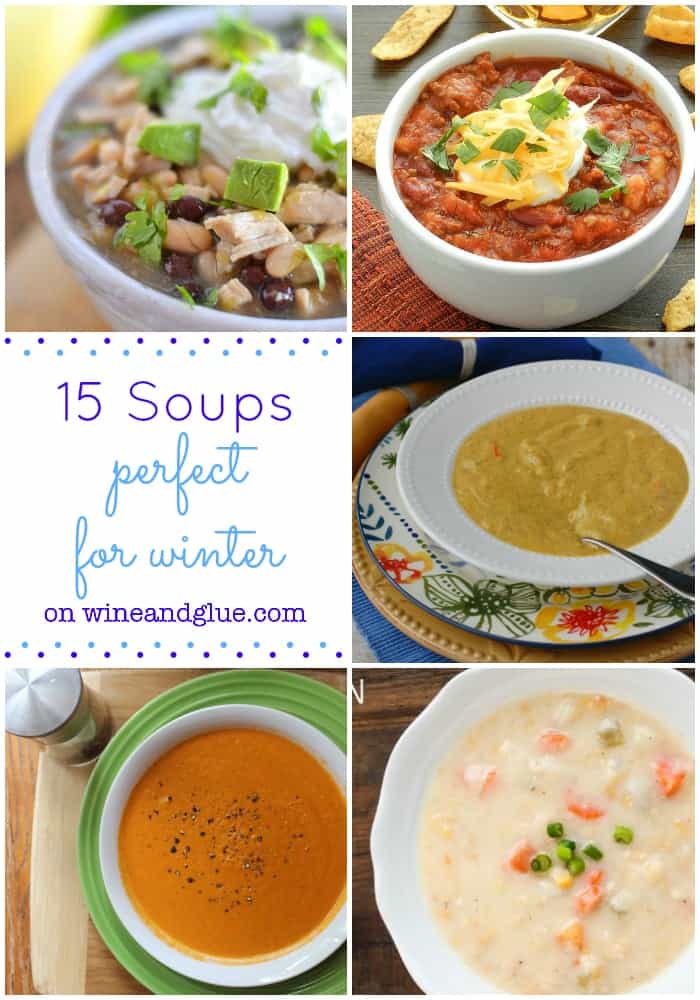 Soup is one of my favorite go-to meals all year round, but soup recipes are in permanent rotation during those crisp fall and chilly winter months. There's nothing better after a long day to warm up with a nice bowl of soup and a delicious chunk of bread. From chilis to noodle soups, meaty to meatless, this post has you covered with plenty of cozy and comforting soups of all kinds. Enjoy!
Slow Cooker Soups
Toss ingredients into the slow cooker and let it do all the work. Here are some of my favorites:
Crock Pot Chicken Tortilla Soup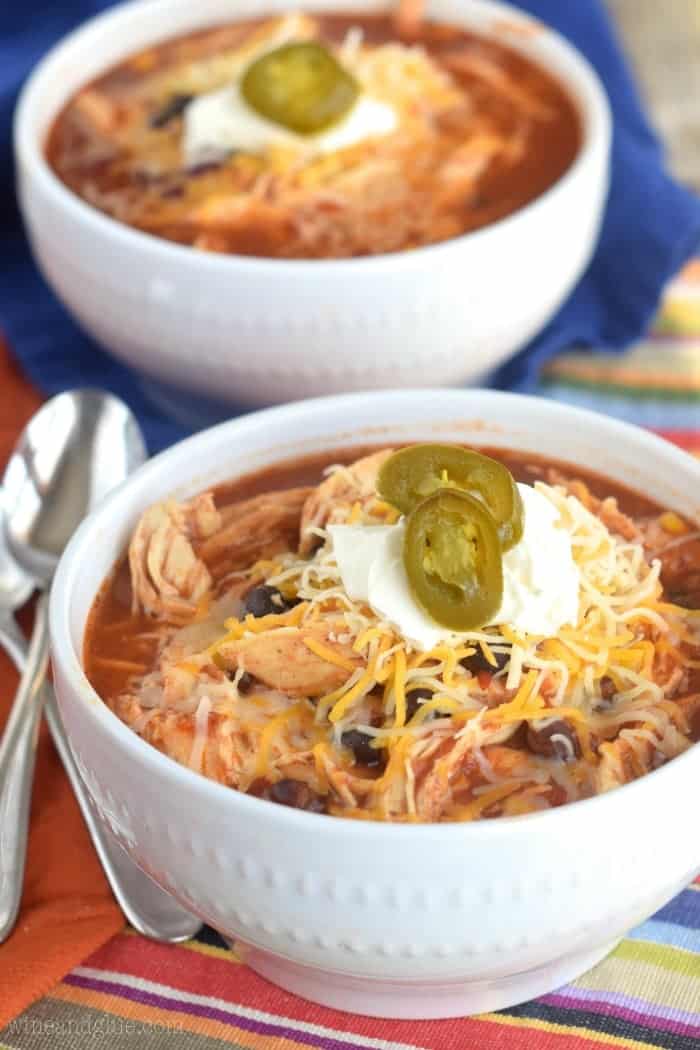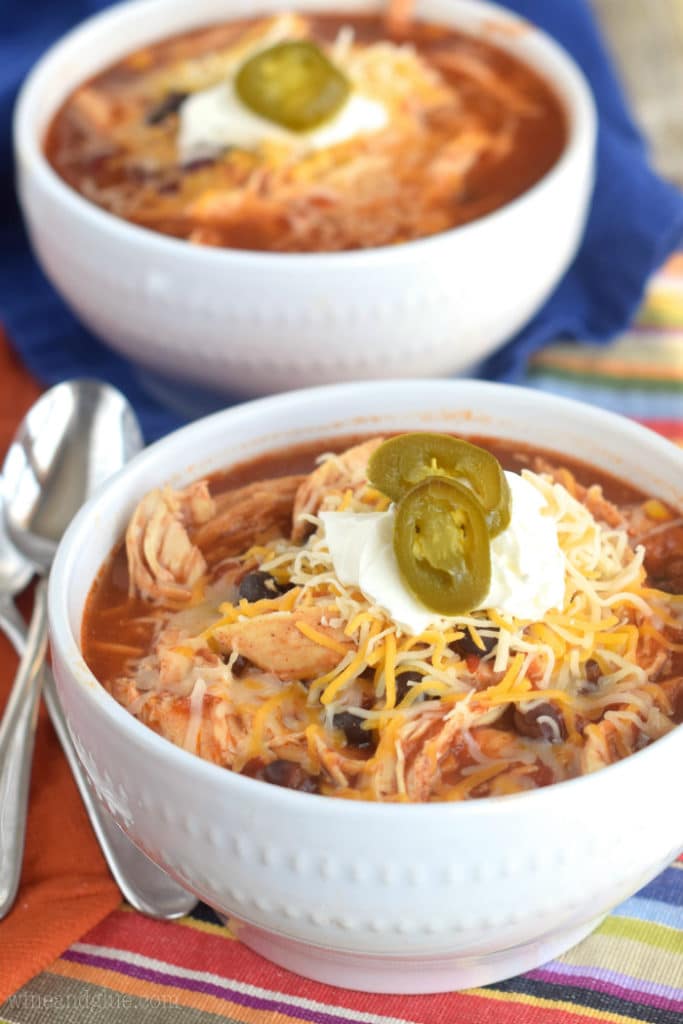 With only 300 calories a serving, this Chicken Tortilla Soup is not only easy to make, but a healthy option for your family. Plus it tastes scrumptious!
Crock Pot Chicken Bacon Ranch Soup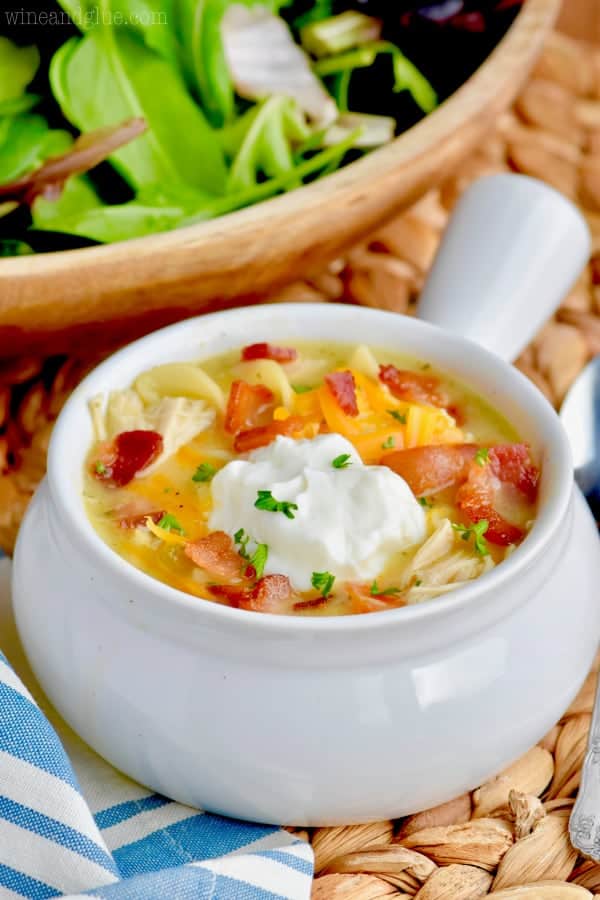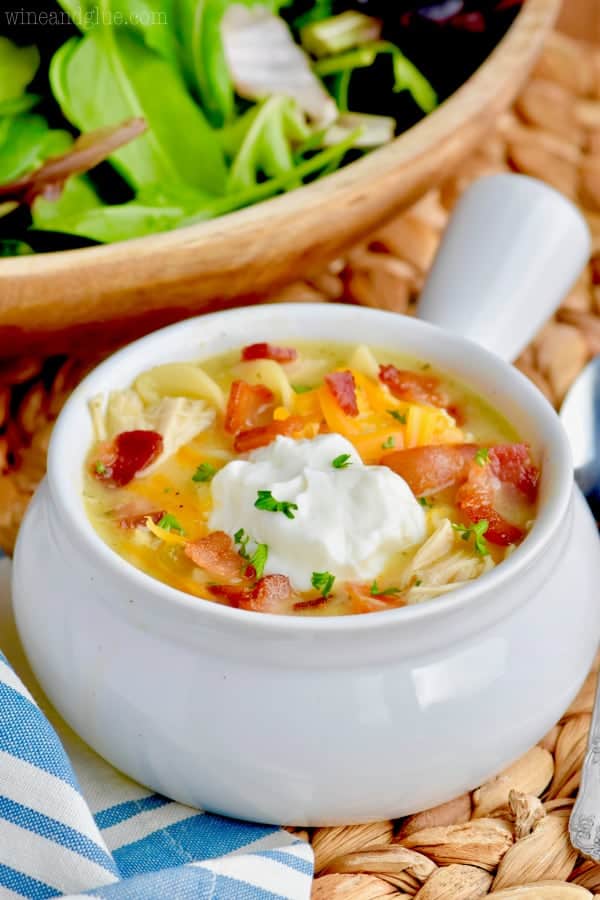 Creamy and chock full of chicken, this Chicken Bacon Ranch Soup simmers all day in the slow cooker, for a perfect cool evening meal.
Slow Cooker Vegetable and Meatball Soup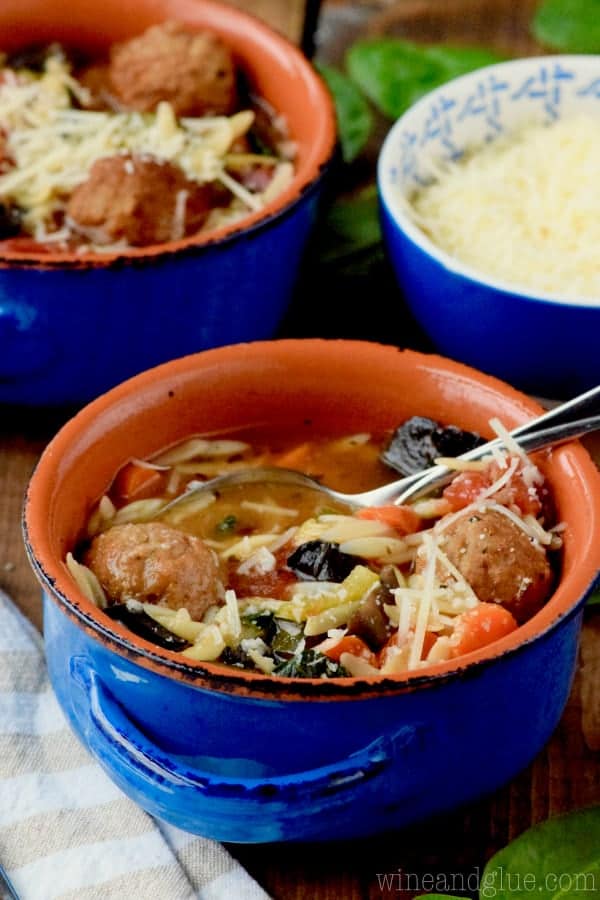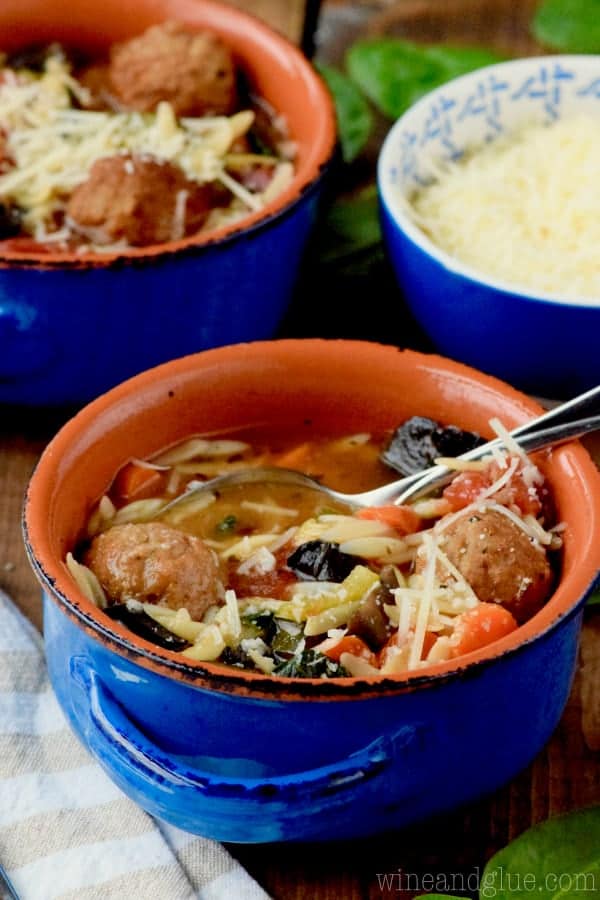 Full of winter veggies and bite size meatballs, this hearty soup fills you up without a lot of calories.
30 Minute Soups
When dinnertime is fast approaching and you're still staring blankly into the fridge, never fear! These warm, delicious bowls of goodness can be on your table in under 30 minutes!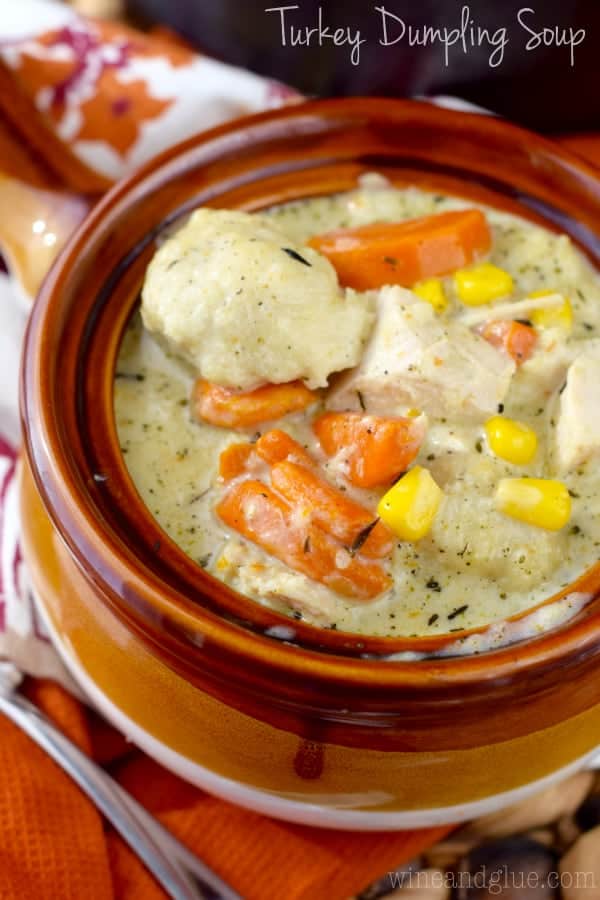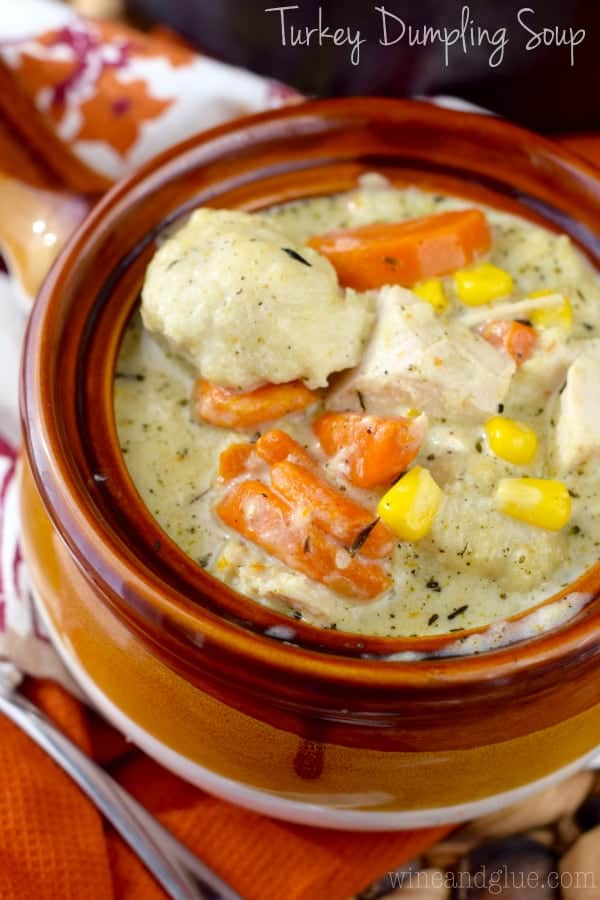 Insanely rich and comforting, these dumplings cook up in no time and make this soup a weeknight favorite!
Creamy Chicken and Wild Rice Soup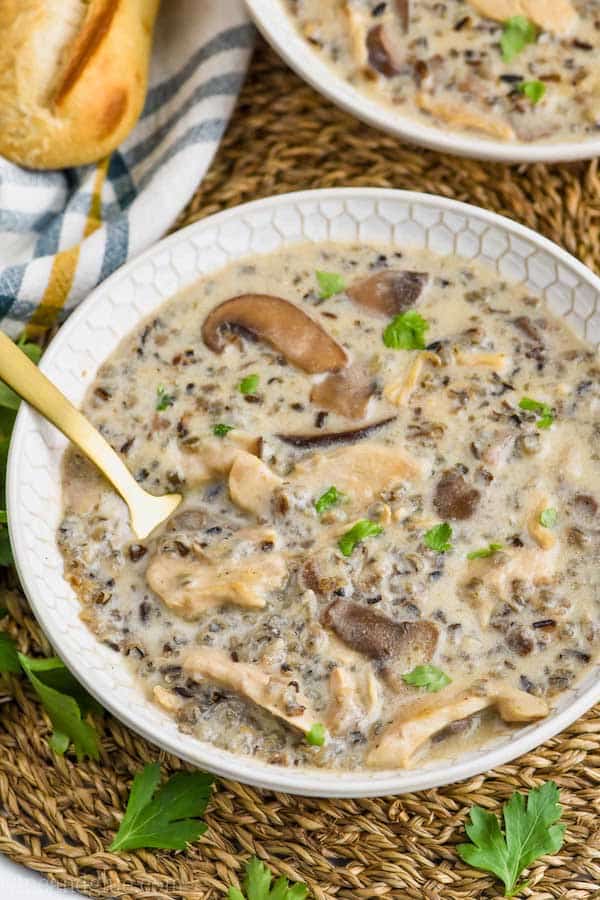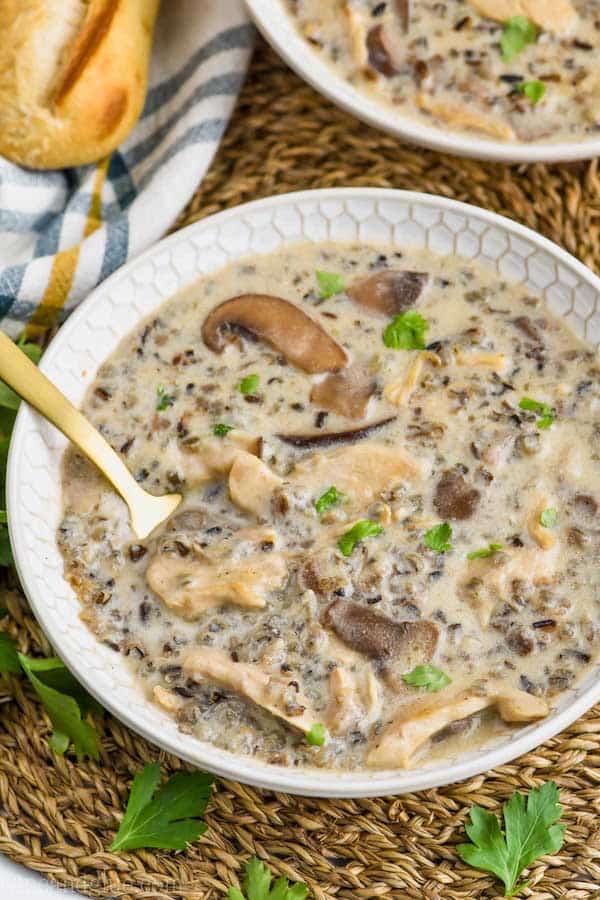 This Creamy Chicken and Wild Rice Soup is full of rich, delicious, earthy flavors. Plus it's so easy to make, your family will request it again and again.
Packed with protein and vitamins, this Sausage and Kale soup gives you energy to finish your day strong, and tastes absolutely delicious!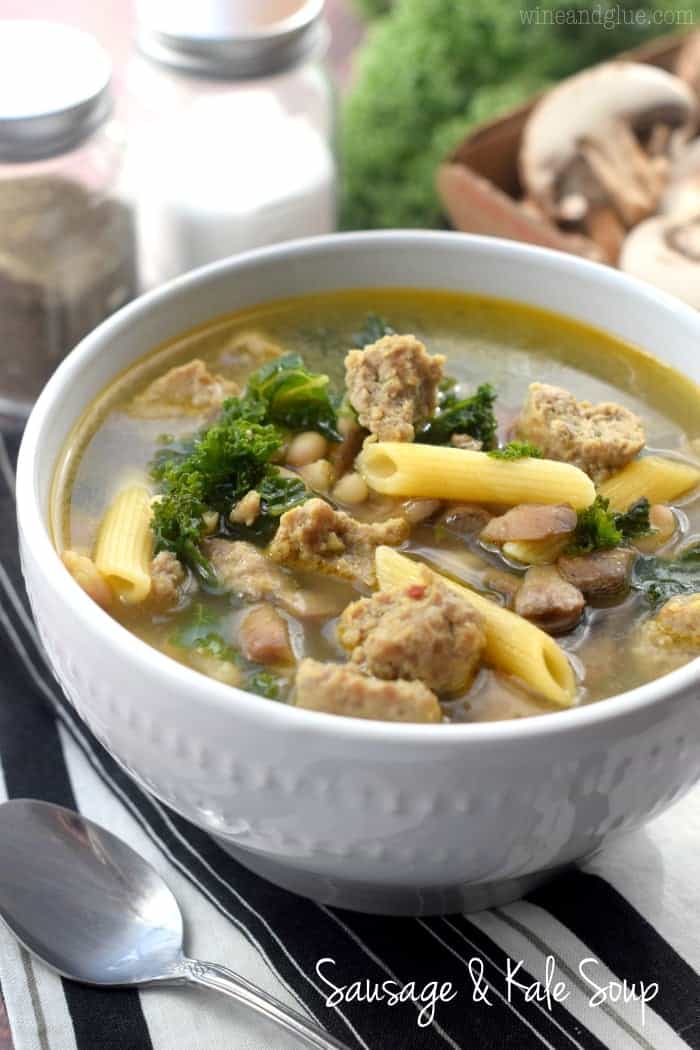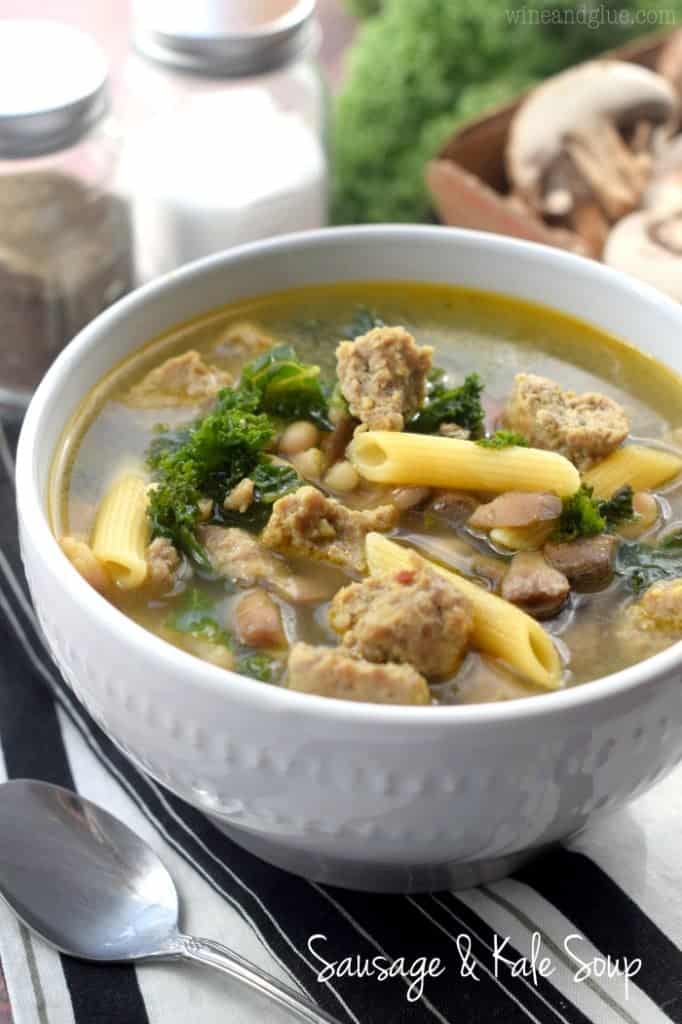 Meatless Soups
Going the meatless route? These scrumptious vegetarian soups are filling and flavorful; you'll never miss the meat in these recipes.
Creamy Chipotle Black Bean Soup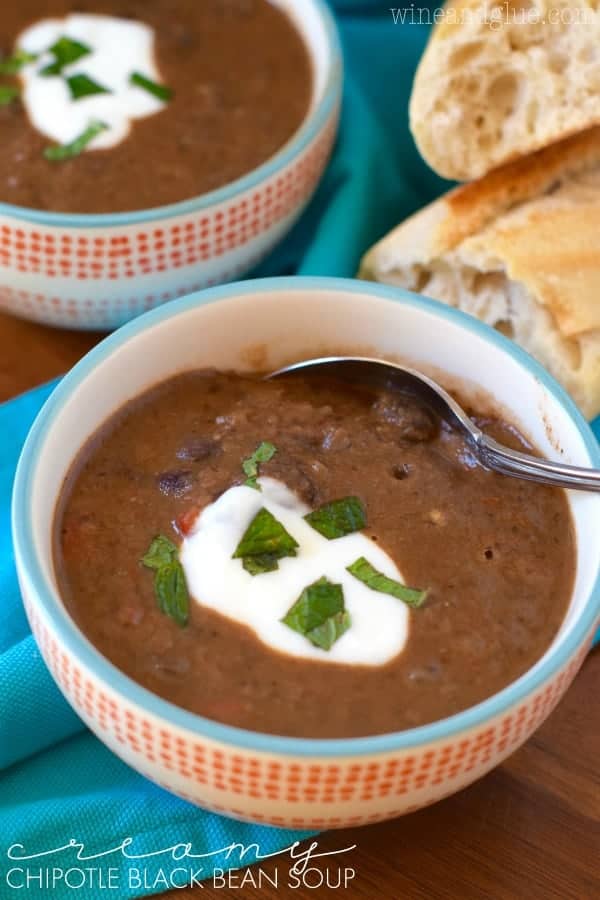 With spicy smoky chipotle flavor and creamy black beans, this is one hearty bowl of soup that could also be used as a dip!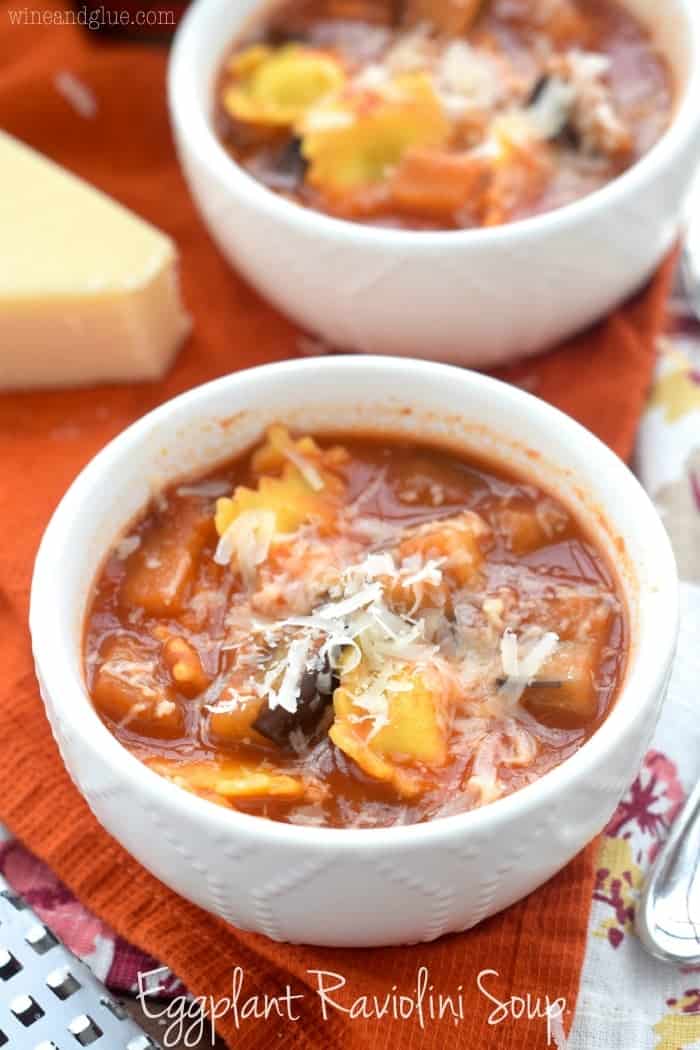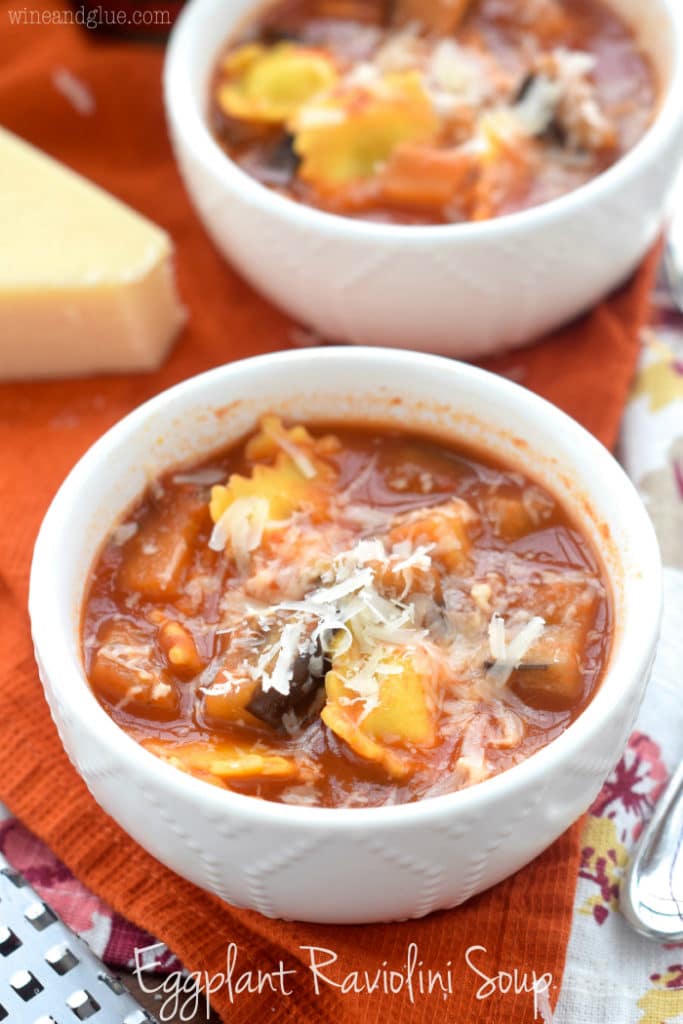 This baby comes together in just FIVE simple ingredients and will make an eggplant lover out of even the toughest of critics (ahem, my children!)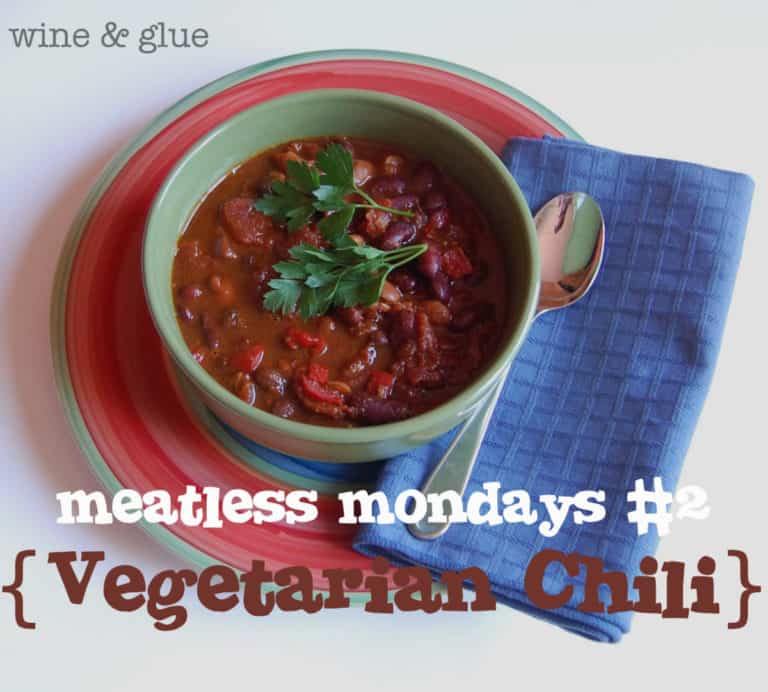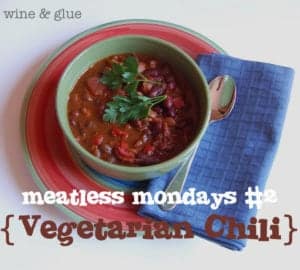 Three different kinds of beans give this dish lots of protein and flavor, without any meat. A healthy and filling meal!
Creamy Soups
Smooth and silky, these cream based soups are decadent, rich taste like an indulgent treat. Everything in moderation, right?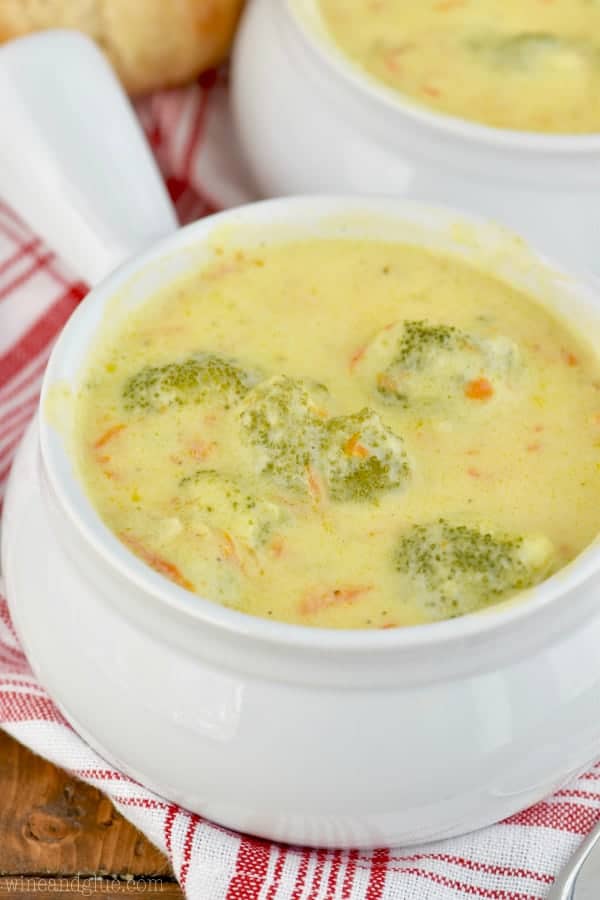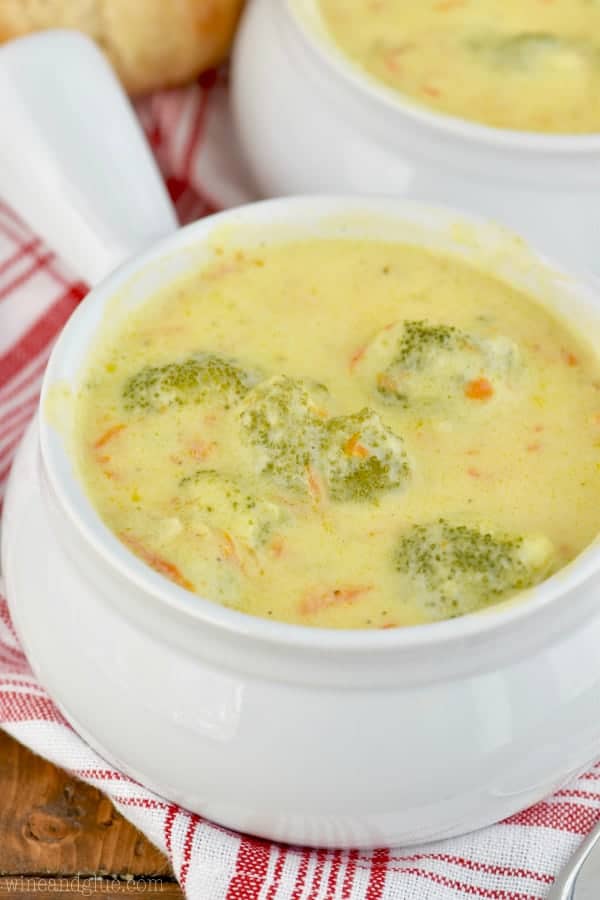 Lots of cheddar cheese and vibrant broccoli give this soup gorgeous color and texture. And the flavor is out of this world!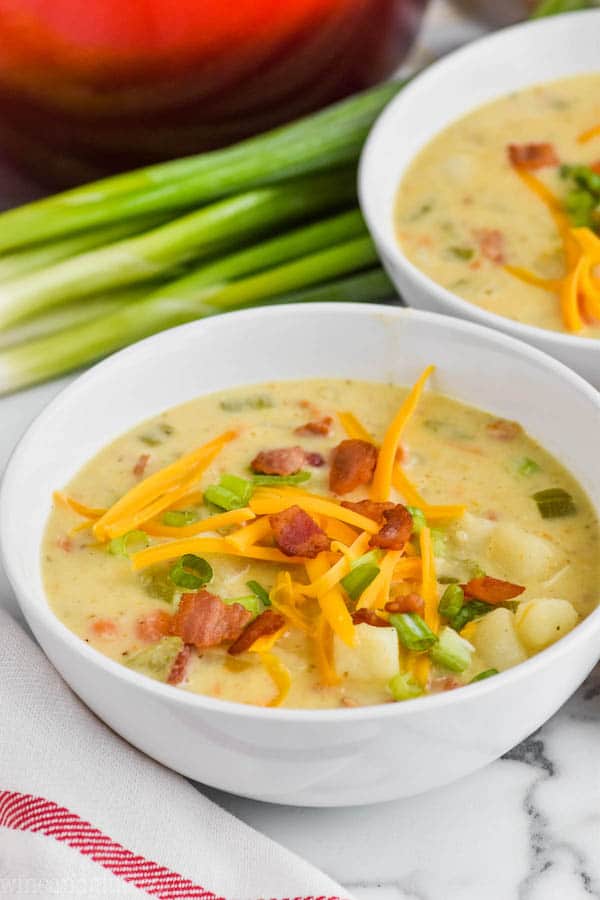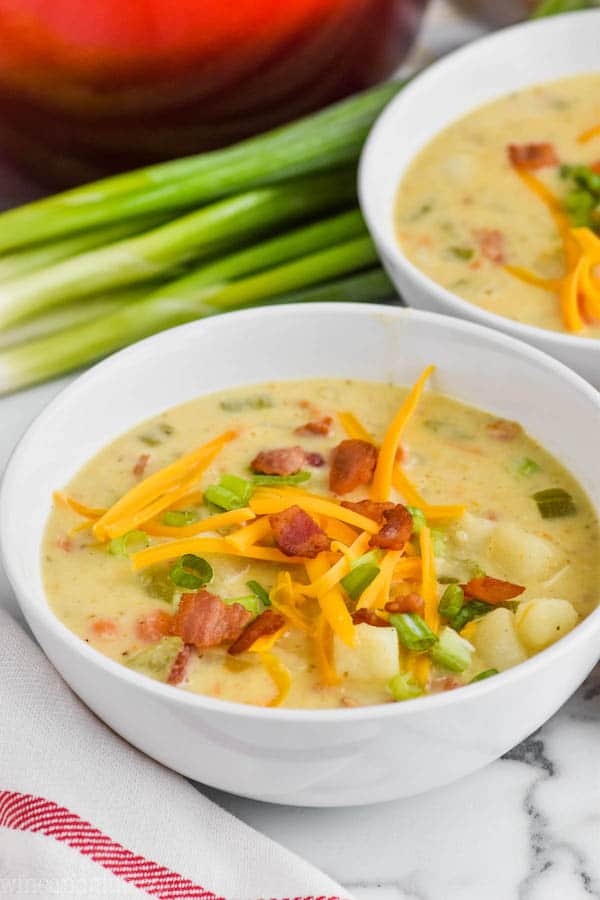 In my mind there's nothing better than a big bowl of creamy potato soup. Add some cheese and bacon and you've got the perfect winter meal!
Slow Cooker Creamy Tortellini Soup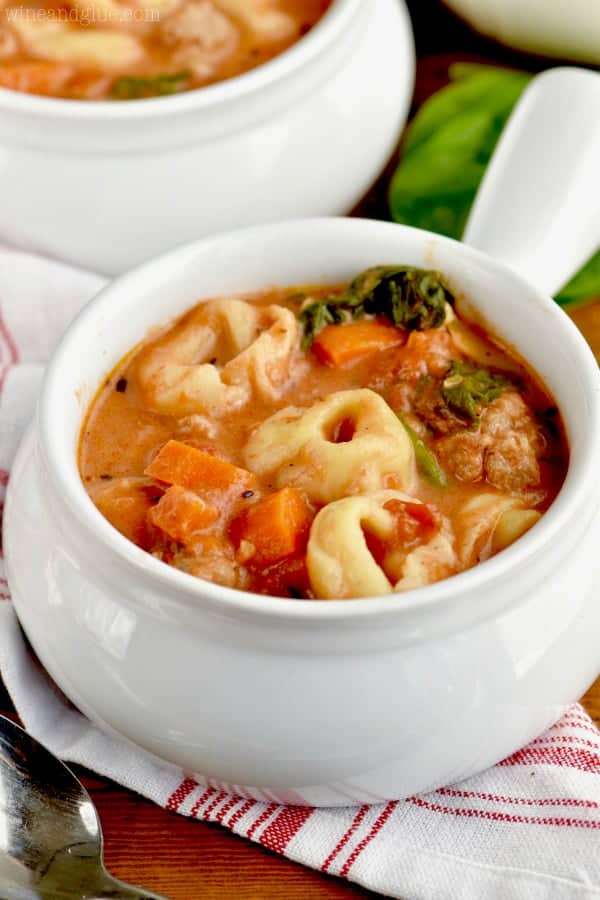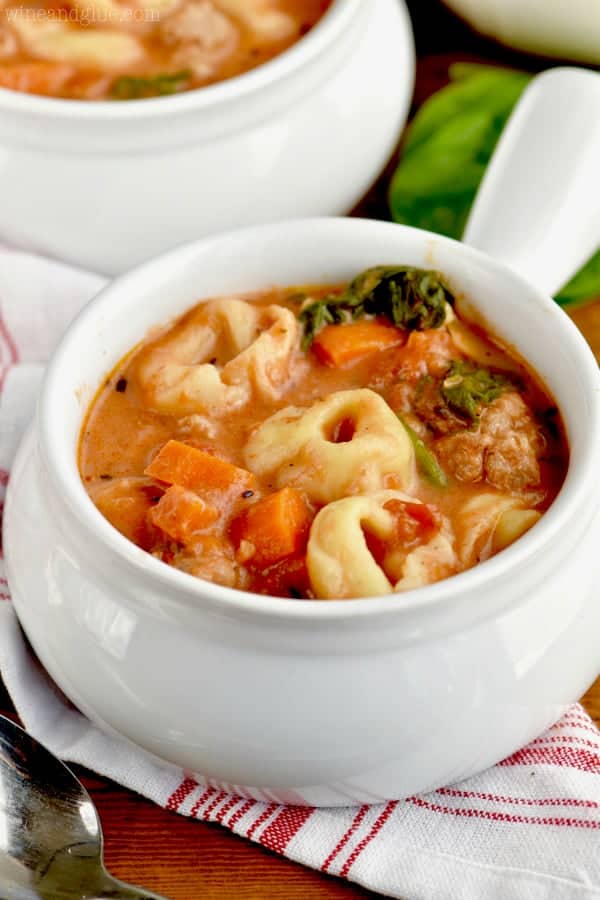 Sweet Italian sausage, plump tortellini and fresh spinach, all together in a creamy base, this soup tastes fancy but it really easy to make!
Favorite Noodle Soups
Classic soup begins and ends with tender noodles in hearty broth. Here are some of my very favorite soups with noodles.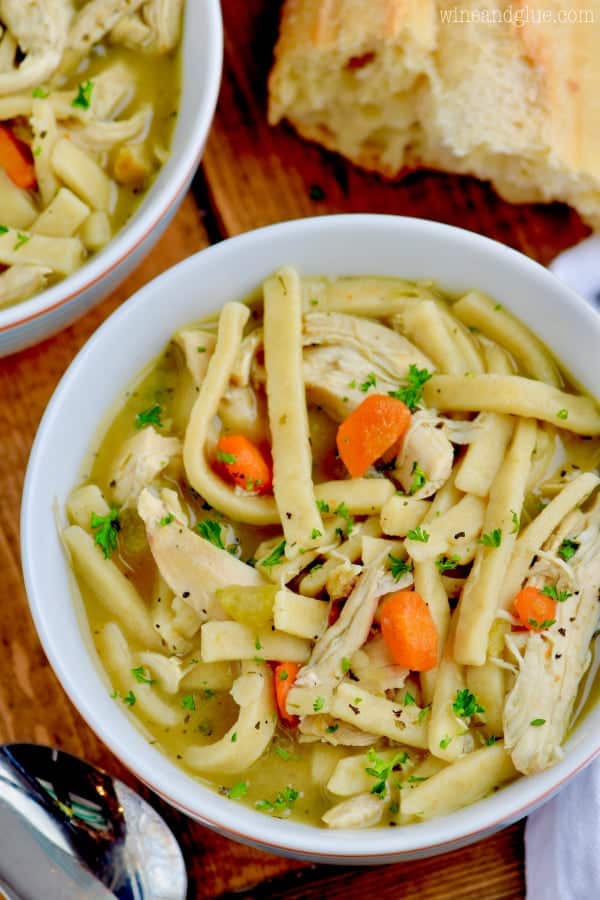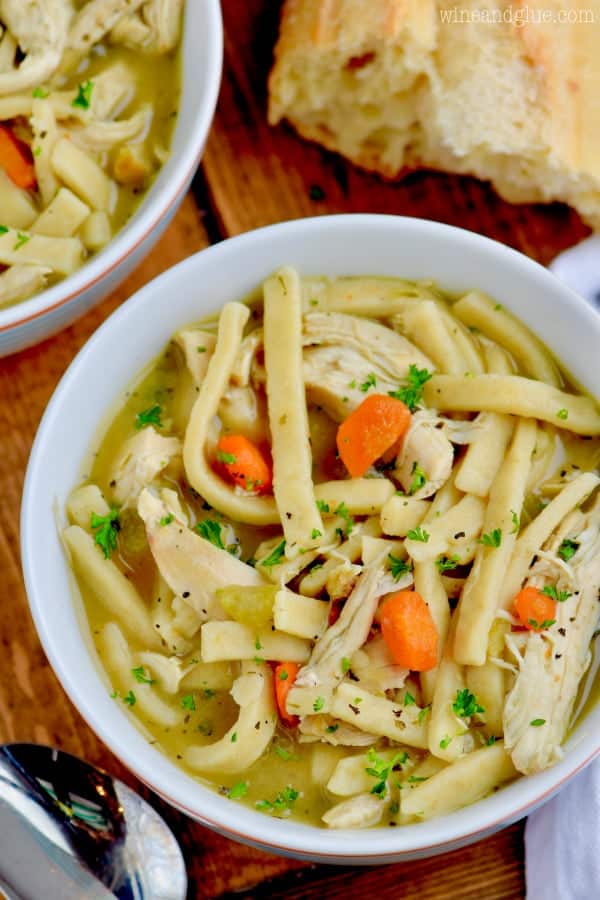 Tender chicken, flavorful veggies and of course, comforting noodles makes this classic recipe a family favorite, during sickness and health. I'd eat this soup any day, every day.
Creamy Crock Pot Chicken Noodle Soup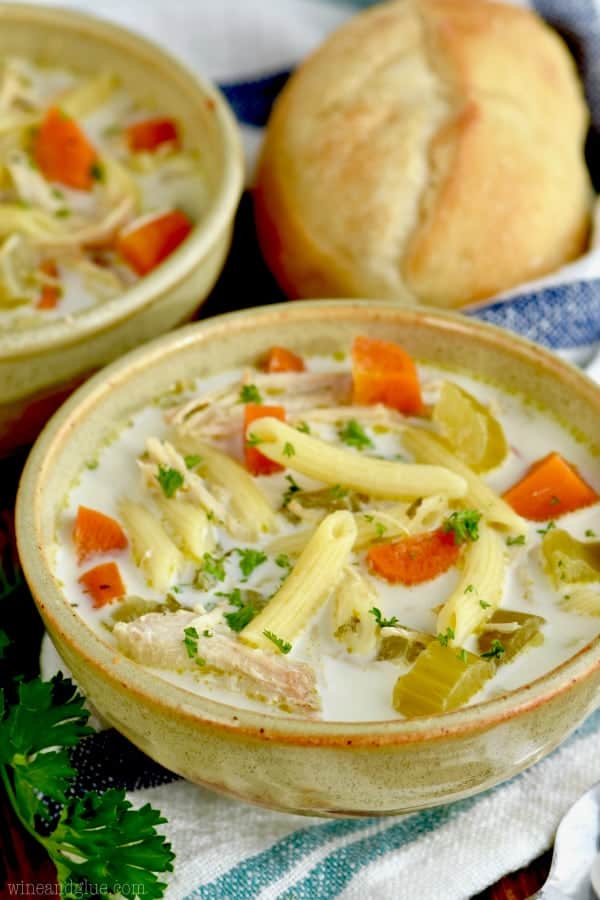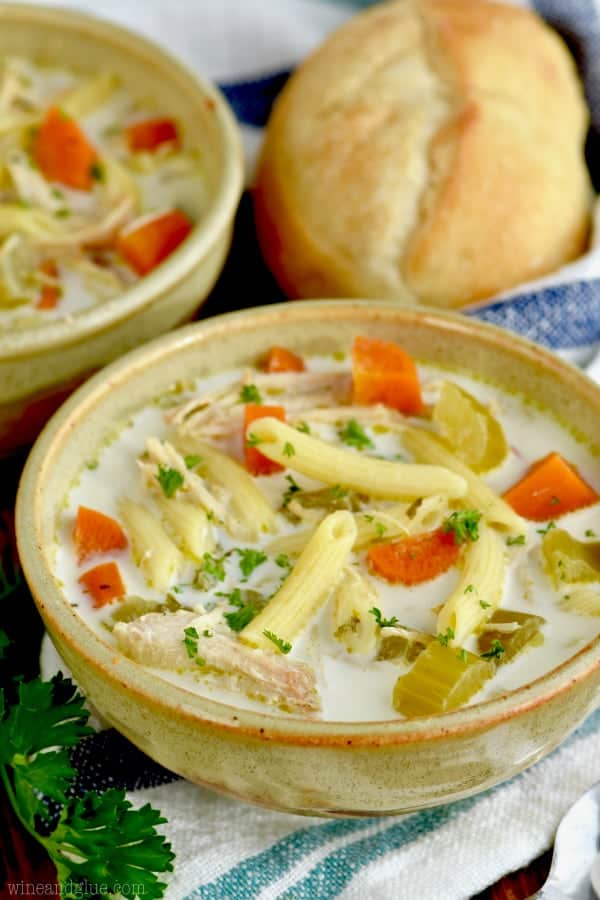 A delightfully creamy twist on the classic chicken noodle soup, this feel good meal soothes and comforts like no other!
Crock Pot Creamy Buffalo Chicken Noodle Soup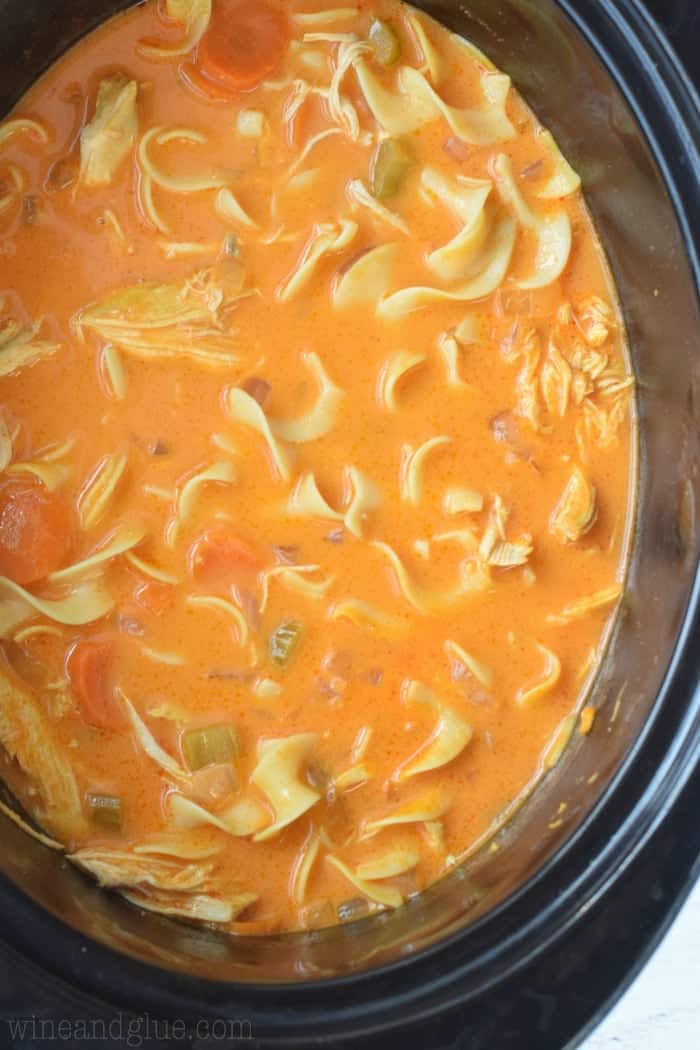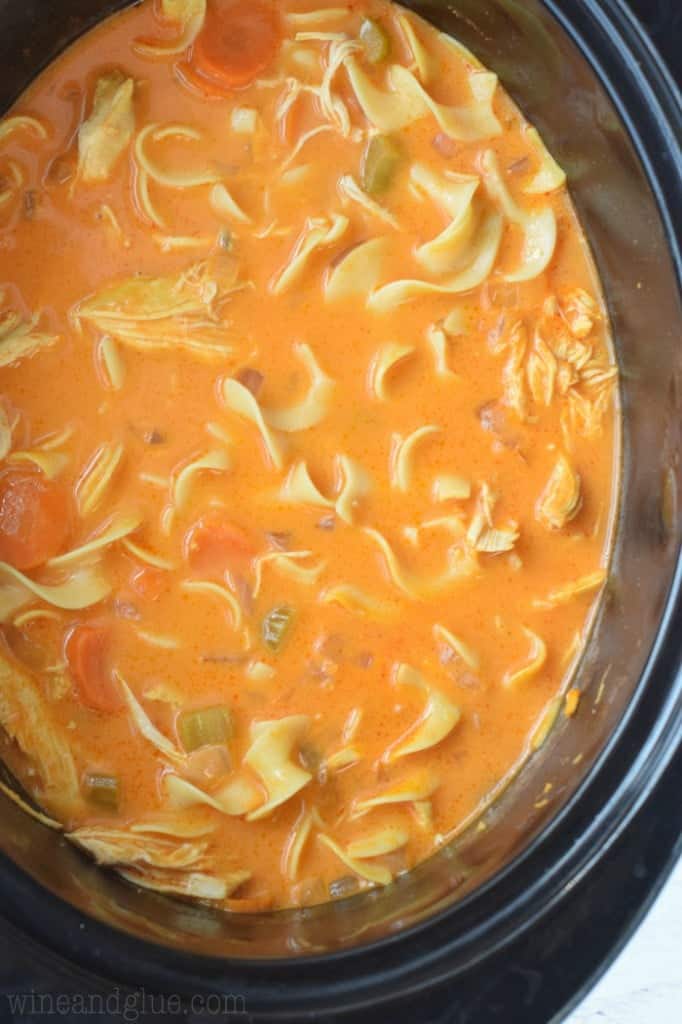 This recipe packs some serious heat, that is cooled off by a heavy cream base and loads of wide, tender noodles. And chicken! Don't forget the chicken. YUM.