Sugary sweet bite size treats are my favorite things to make in big batches and give away to friends. Read on for more than 20 simple and sweet little bite sized recipes!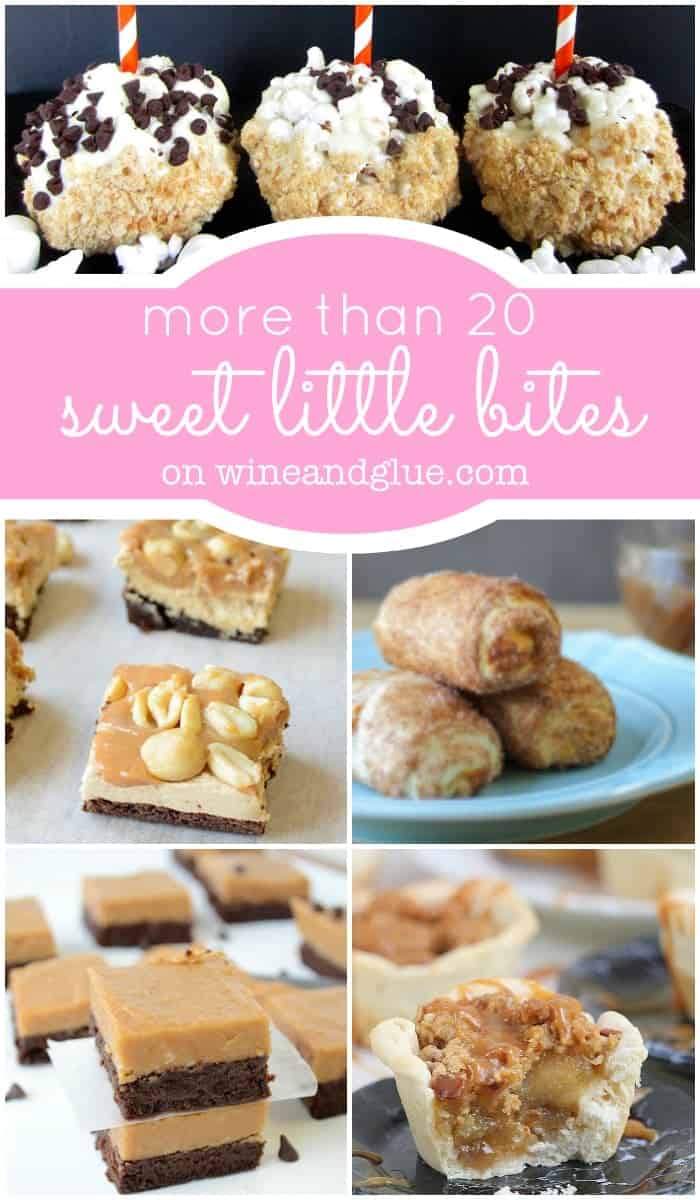 There's nothing I love more than making batches of my favorite desserts and give to dear friends and family. Who doesn't love to receive a plate of gorgeous goodies? From fudge to fancy pops, popcorn to candy, I've gathered some of my favorite sweet treats that are perfect to make in bite size form.
Tasty Little Truffles
Truffles may seem fancy and hard to make, but they're quite the opposite! Simple to make and oh so sweet, these little truffles make the perfect gift to give!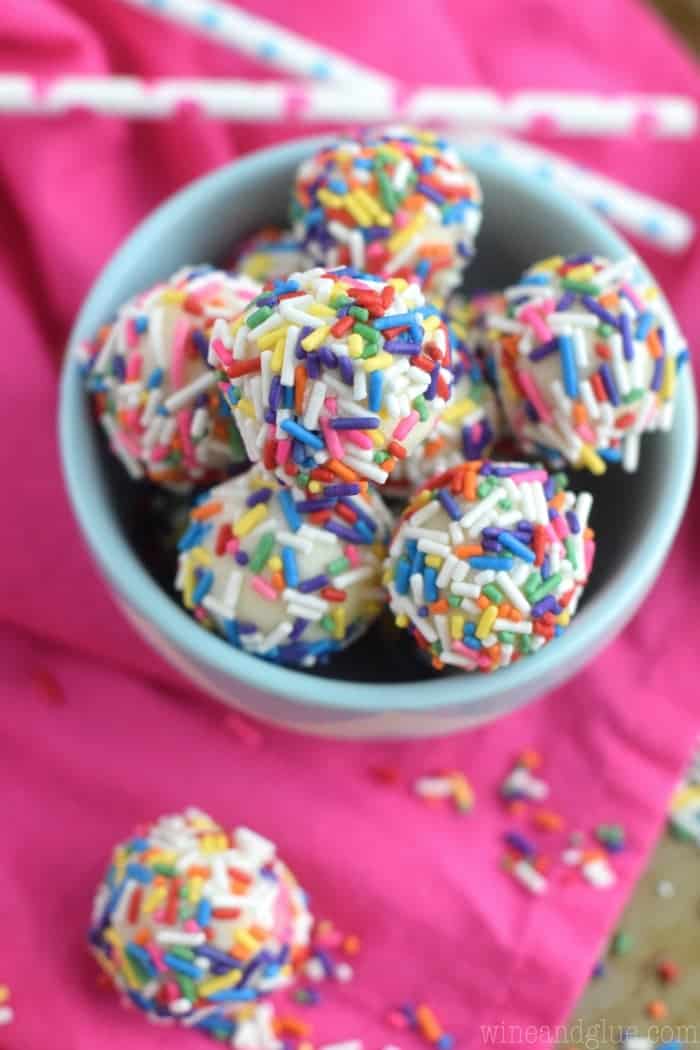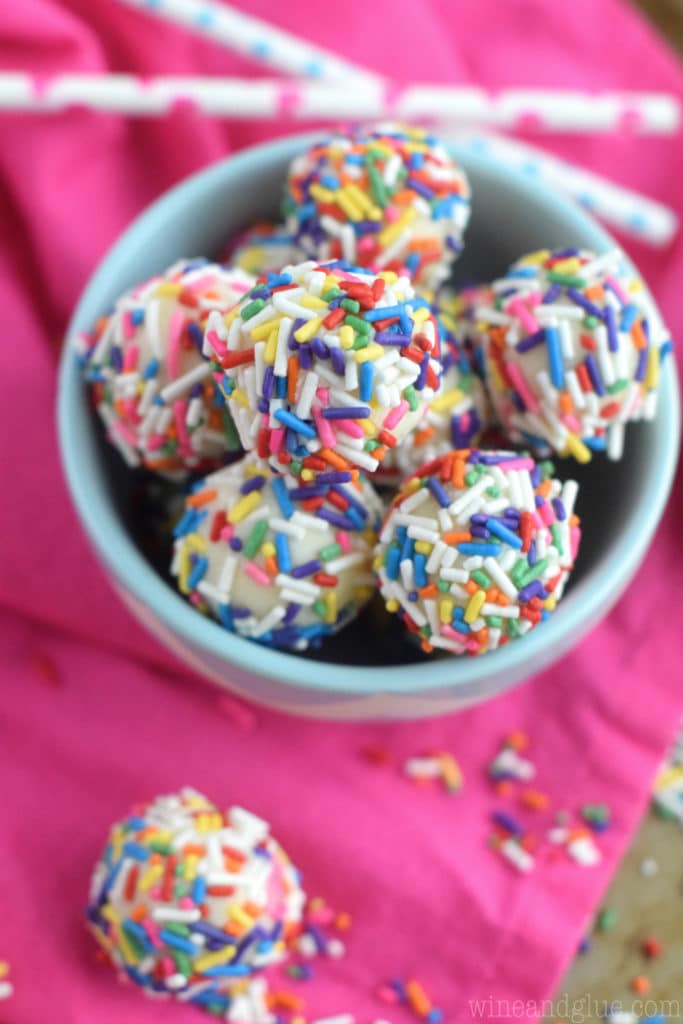 These cute little truffles can be whipped up in just a couple of minutes in the microwave! So easy and so yummy.
Red Velvet Chocolate Ganache Truffles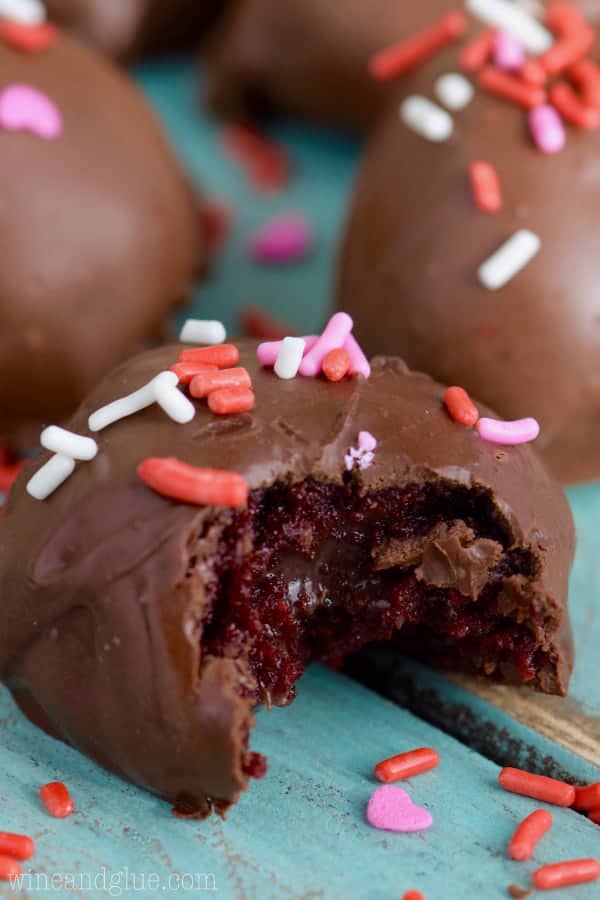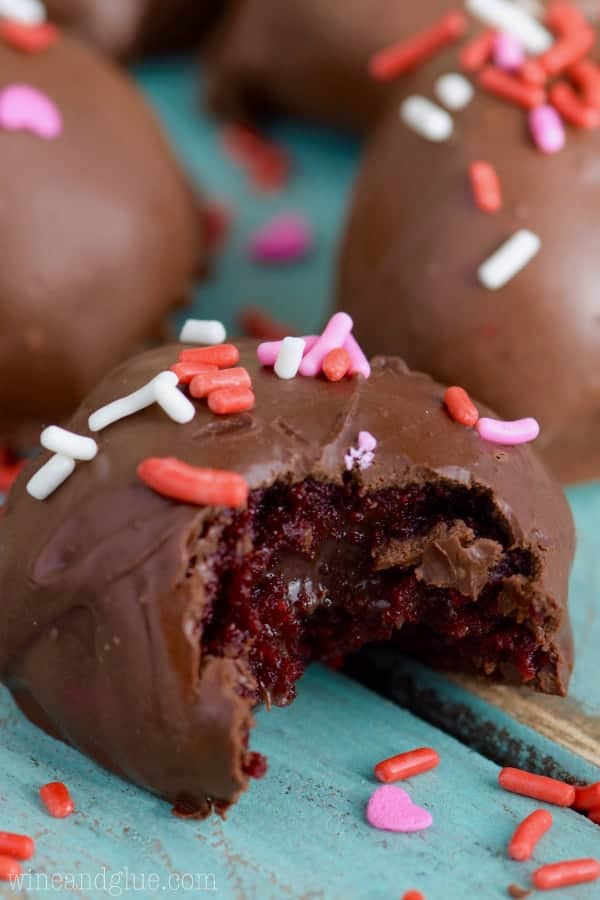 Red Velvet cake balls, with the delightful surprise of ooey gooey ganache in the center. YUM!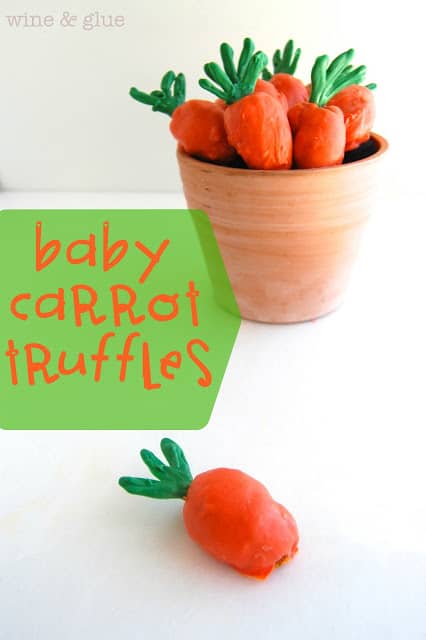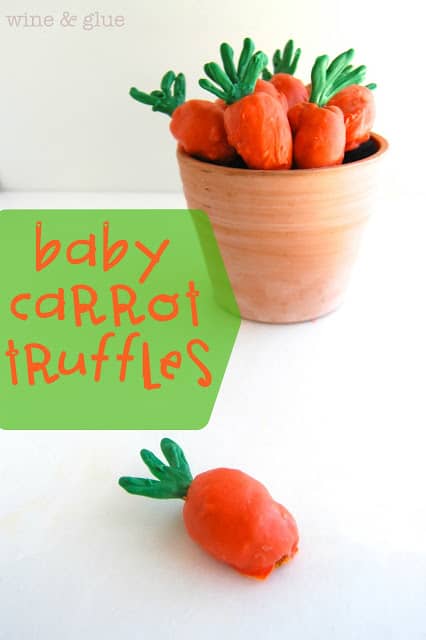 These little cuties look just like baby carrots, but with sweet carrot cake filling. Pile these on a plate for the Easter Bunny!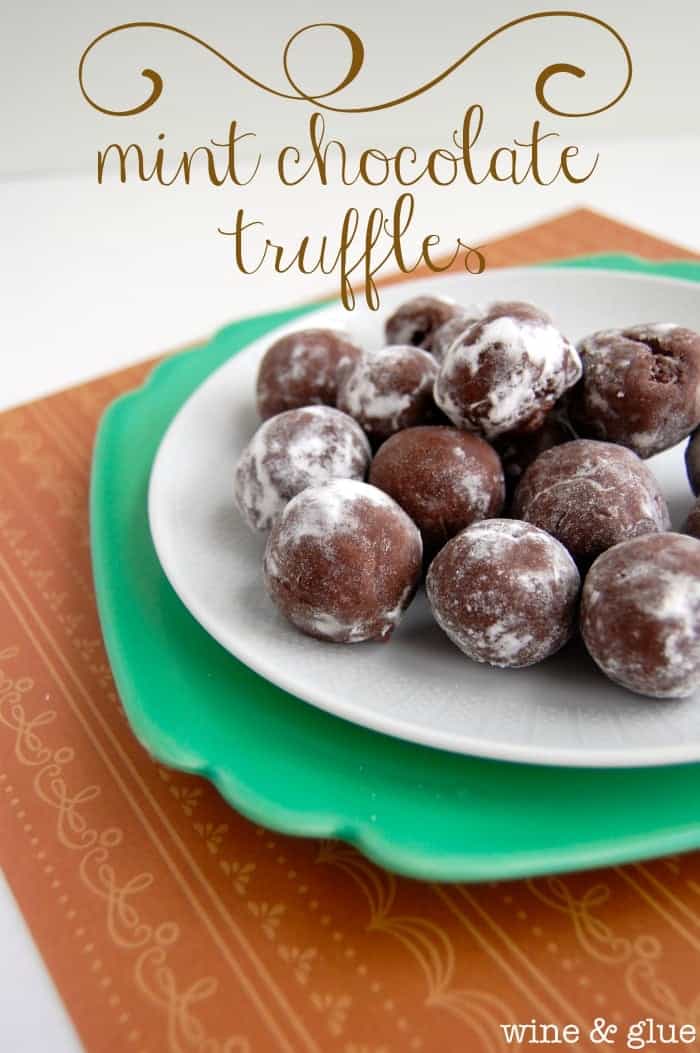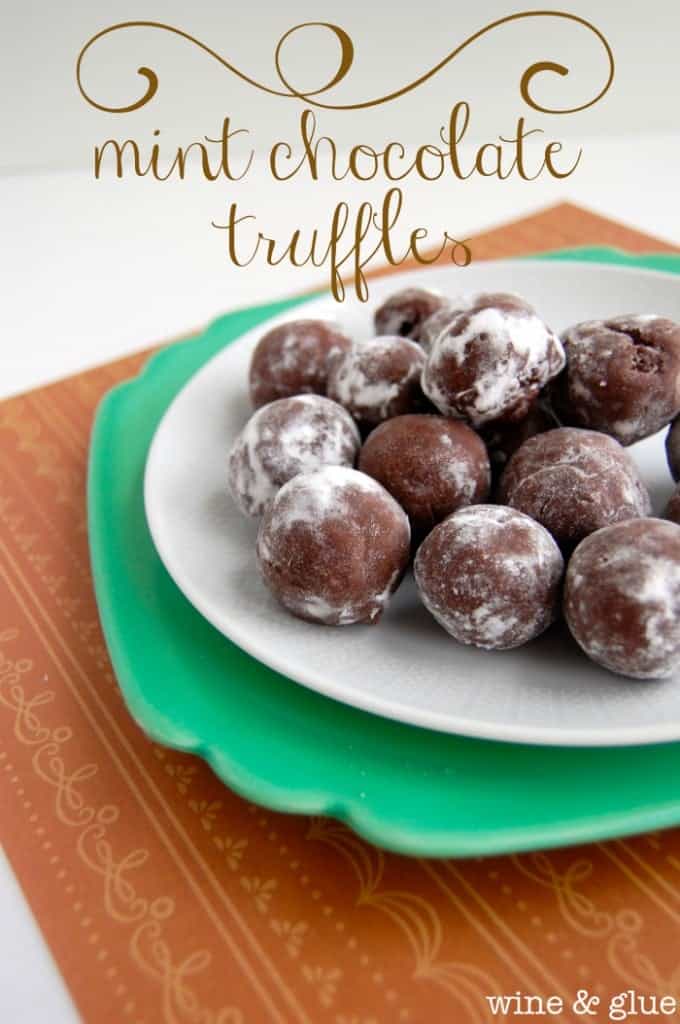 Sweet mint chocolate dusted with powdered sugar. I dare you to eat only one of these little babies!
Flavorful Fudge
Soft and chewy, sugary sweet a creamy texture, fudge is one of those universally favorite treats that can be made a million different ways. Try a few of these decadent recipes.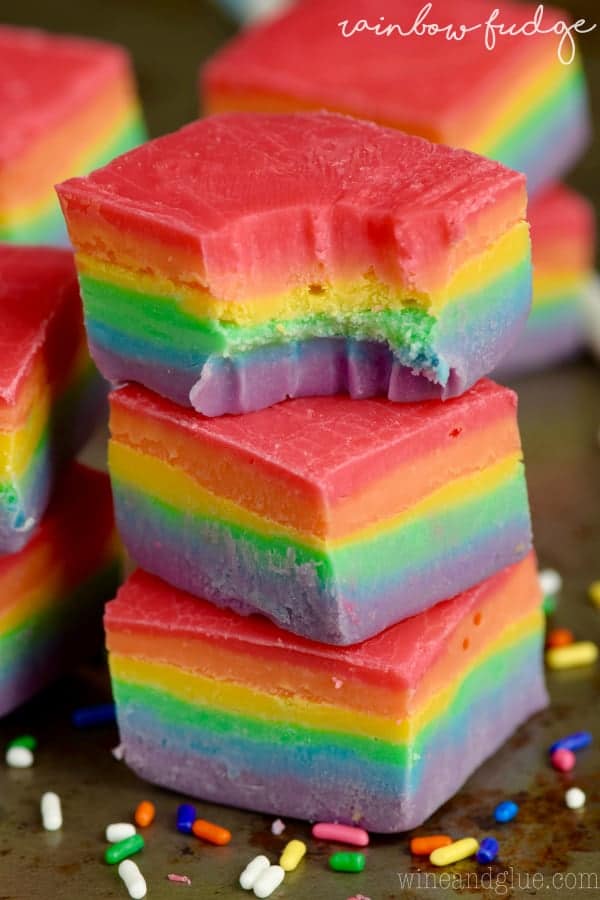 Just a few ingredients, a couple drops of food coloring, and you have layers and layers of rainbow fudge that the kids will love to make and eat!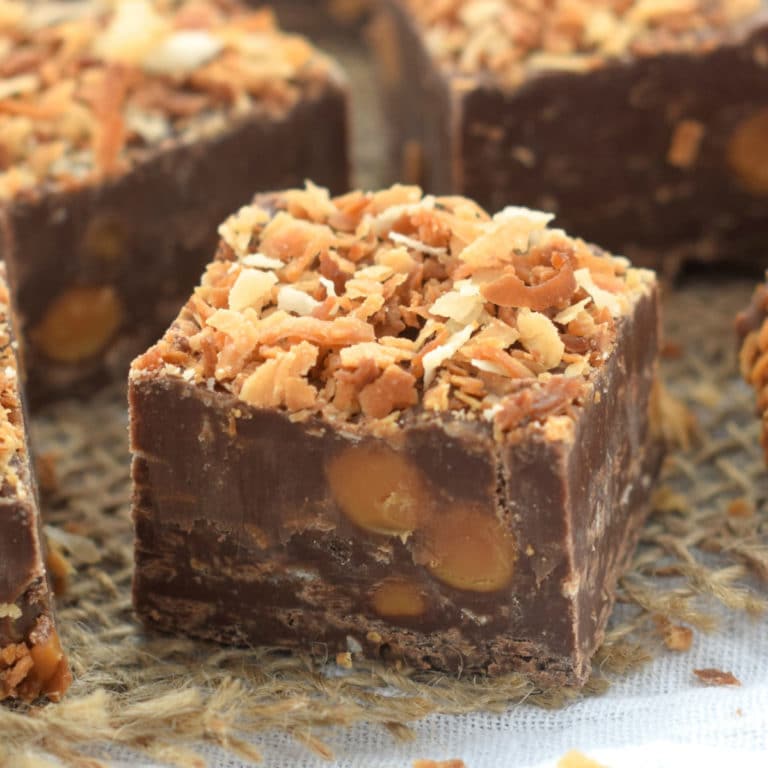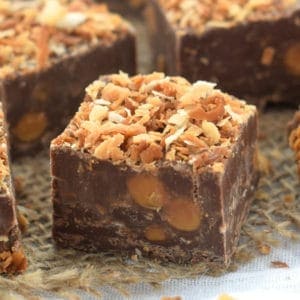 This fudge tastes just like the popular girl scout cookie but with a chewy, gooey texture that is to die for!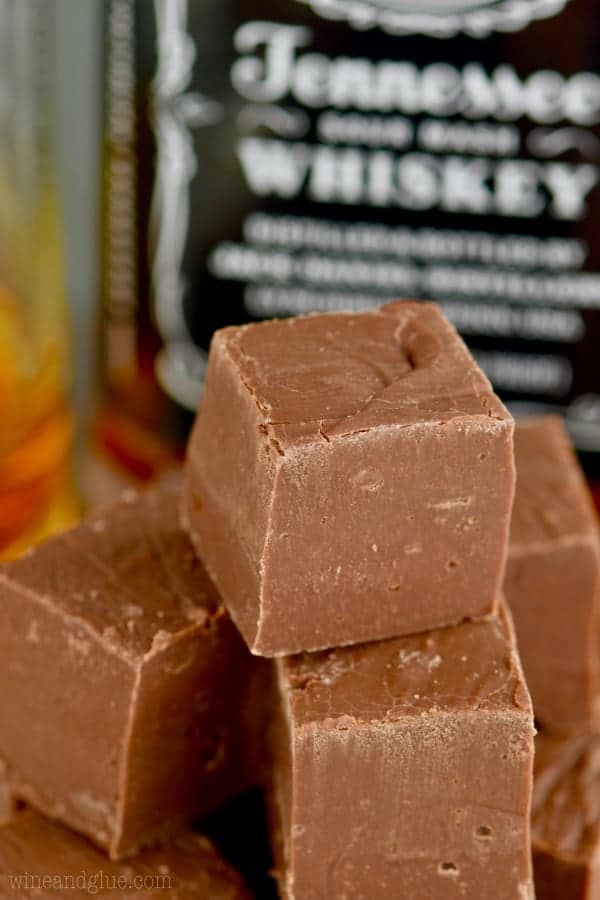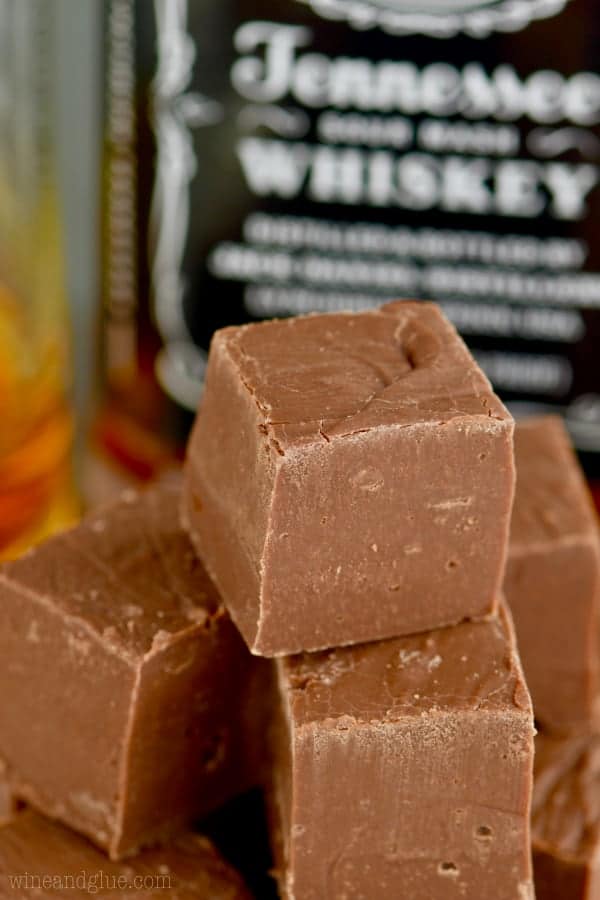 The decadent flavors of your favorite liquor and favorite chocolate combined into one insanely rich, sweet bite. This is the perfect fudge to gift your friends.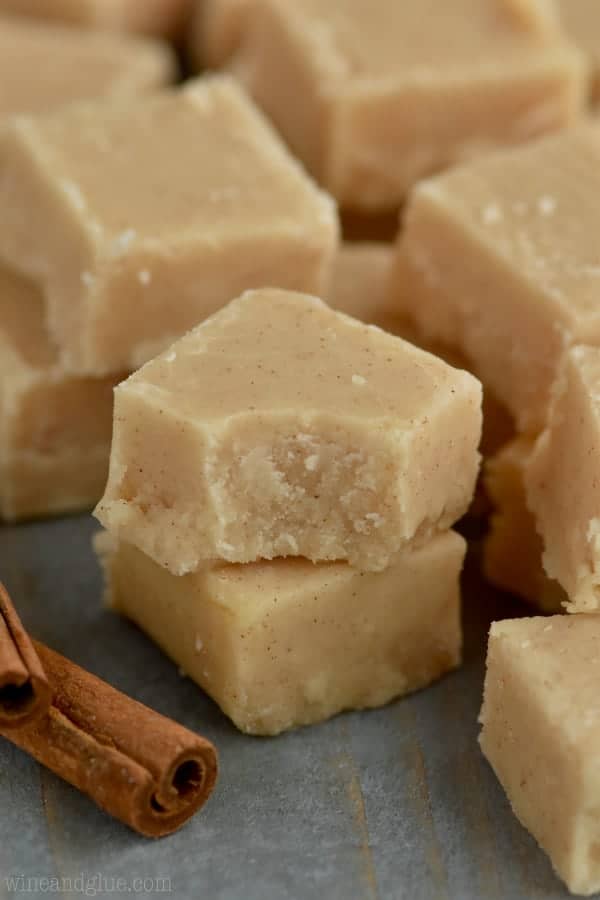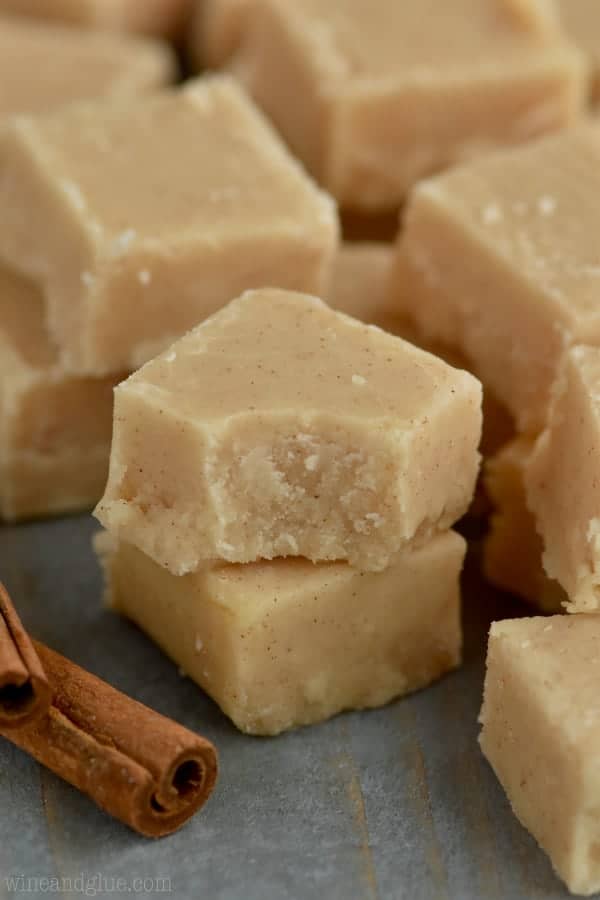 A fudge with warm spices and holiday flavors that will melt in your mouth. Fancy looking but simple to make, my favorite kind of holiday treat!
Bite Sized Bark
Bite sized bark recipes are perfect for beginning candy makers. You literally cannot mess these up! Just add different candies or flavorings to chocolate, spread in a pan and cool. Then break it up, wrap it up and give it out as gifts.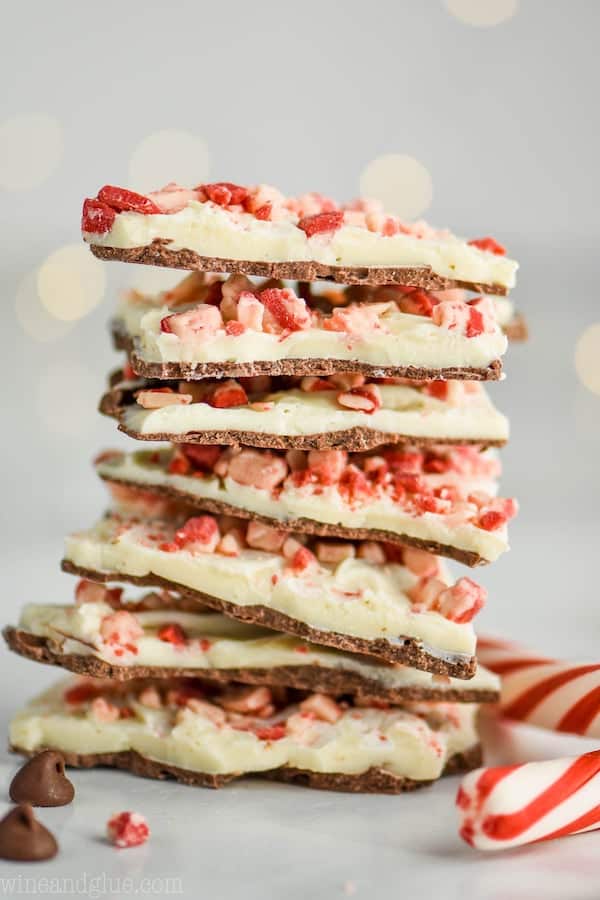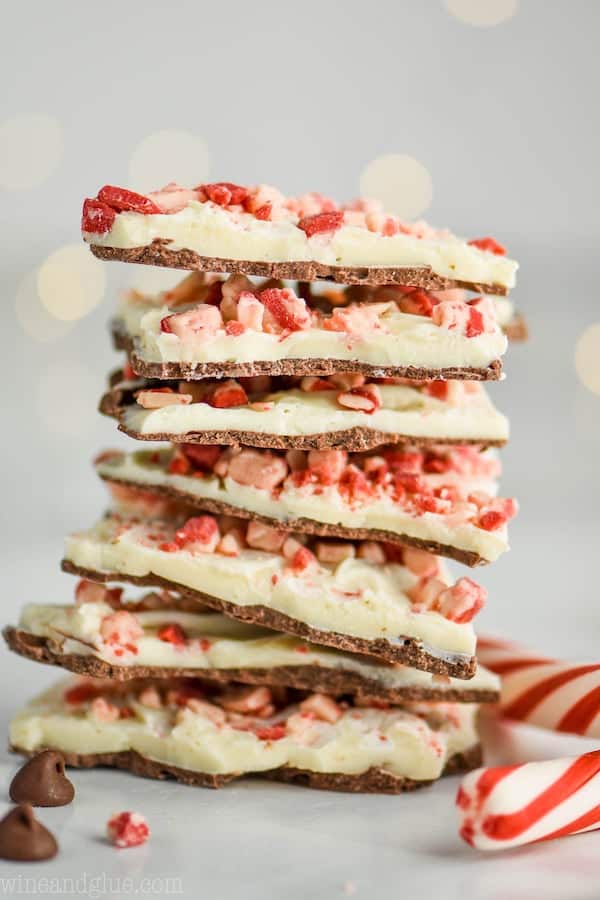 Chocolate and peppermint are the perfect pair for the holidays and with this bark, you'll have a tasty treat for the neighbors!
Loaded Reese's Peanut Butter Cup Bark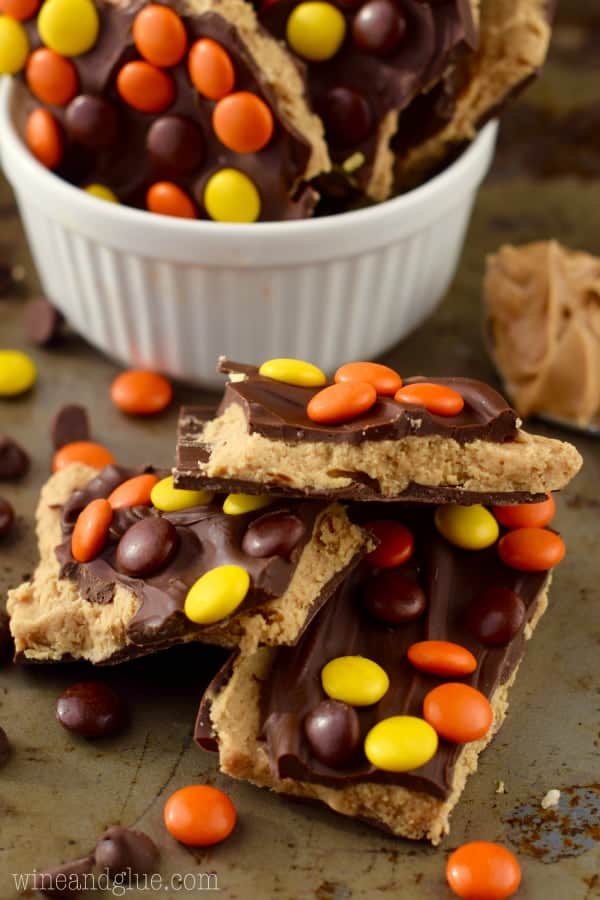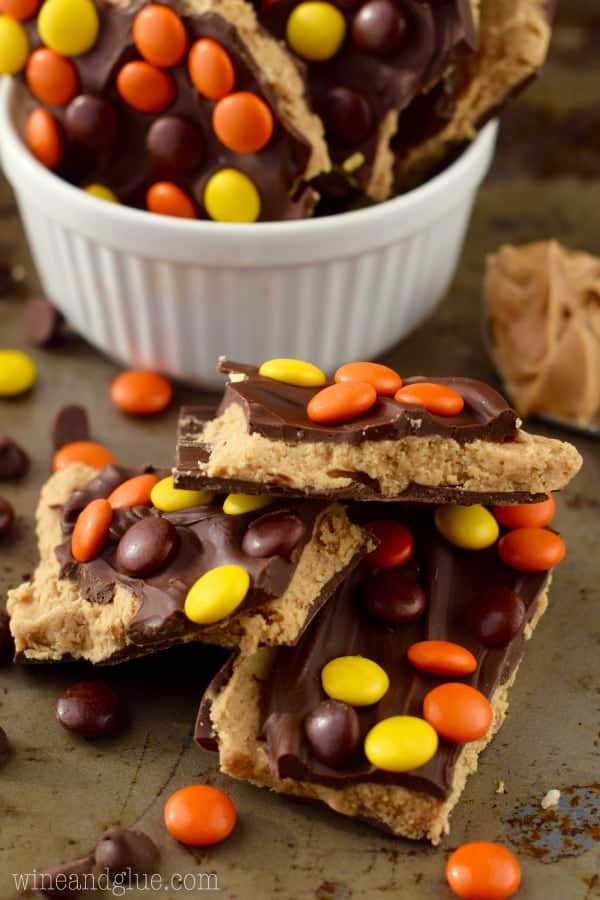 Does anything go better than peanut butter and chocolate? This bark recipe satisfies all your peanut butter cravings and it only takes a few minutes to make!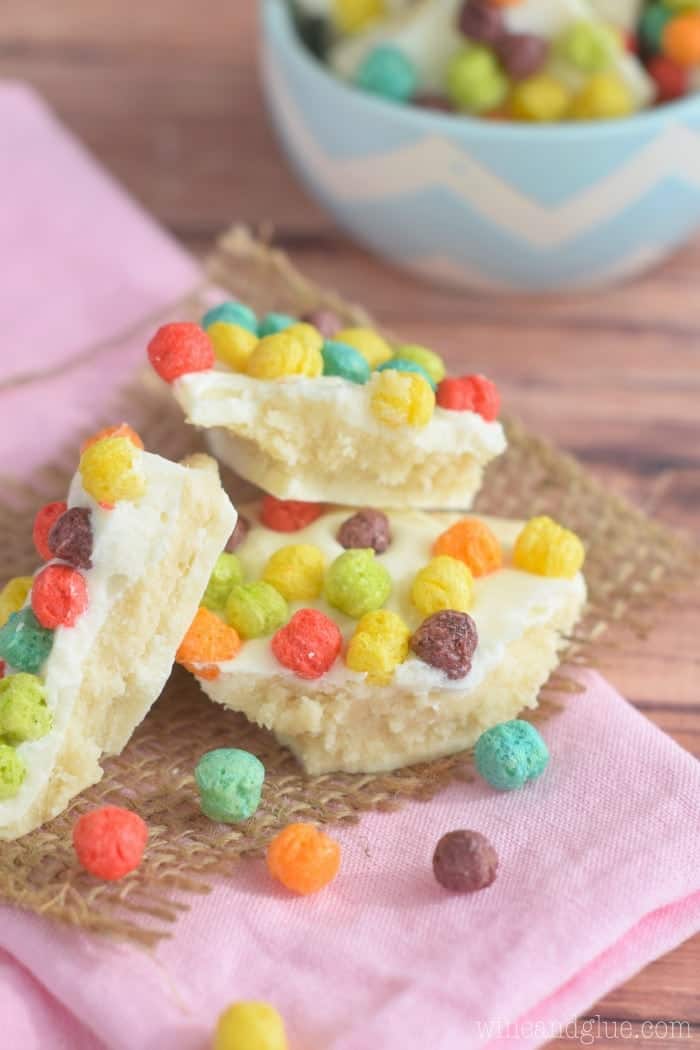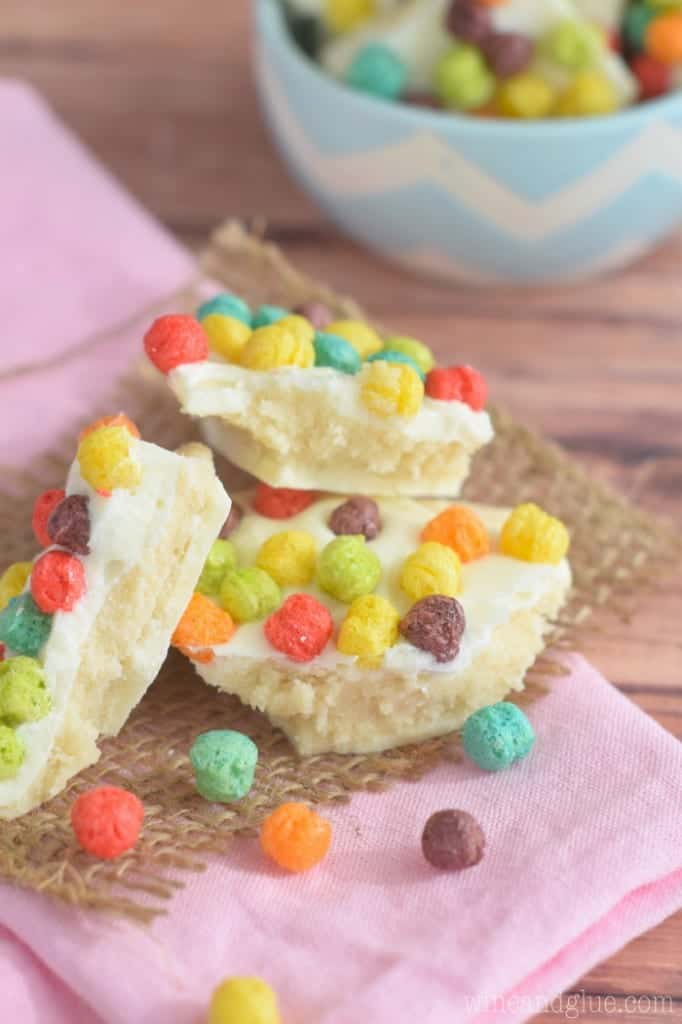 Layers of white chocolate, flourless cookie dough and crunchy, colorful cereal is your inner child's dream come true!
Five Minute Peanut Butter Chocolate Pretzel Bark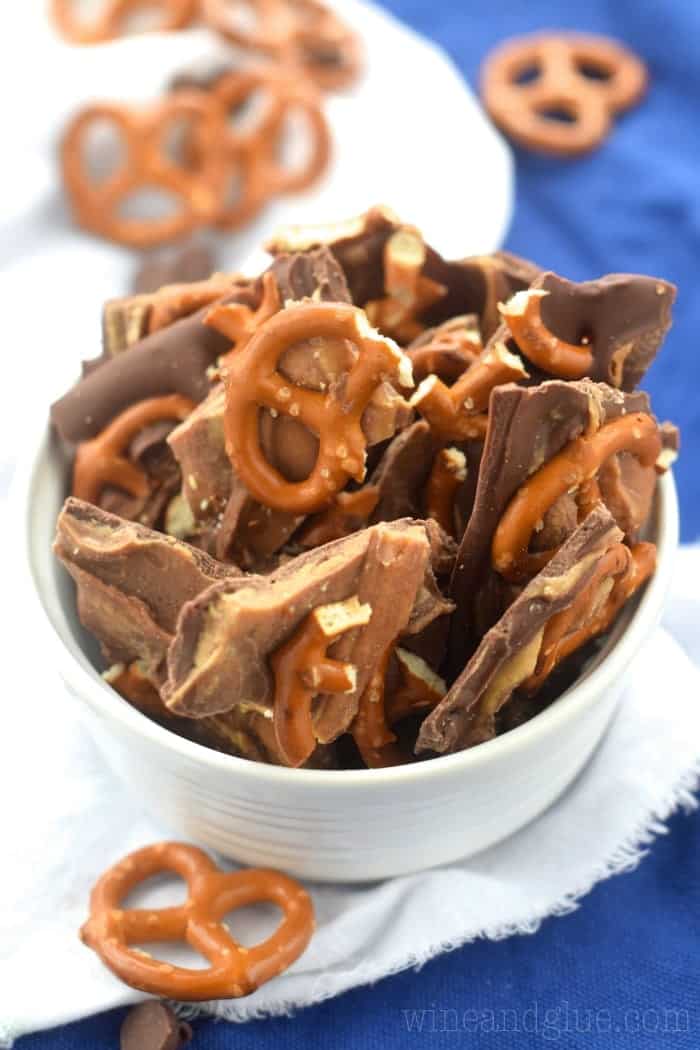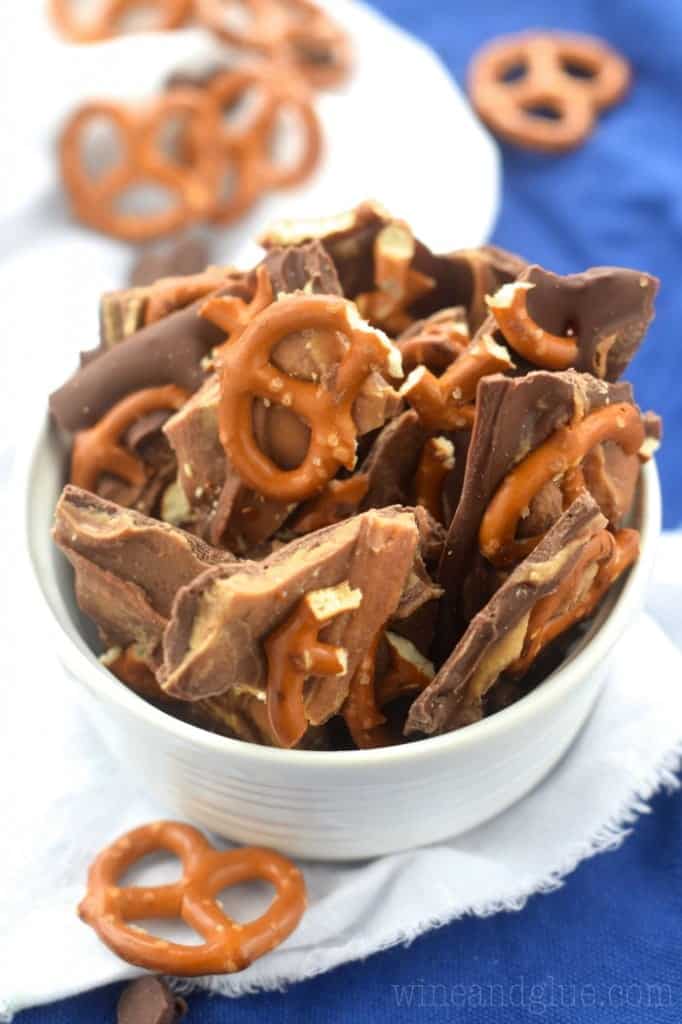 This crunchy treat is ready in just five minutes flat and is so much fun to eat! Pass the pretzels!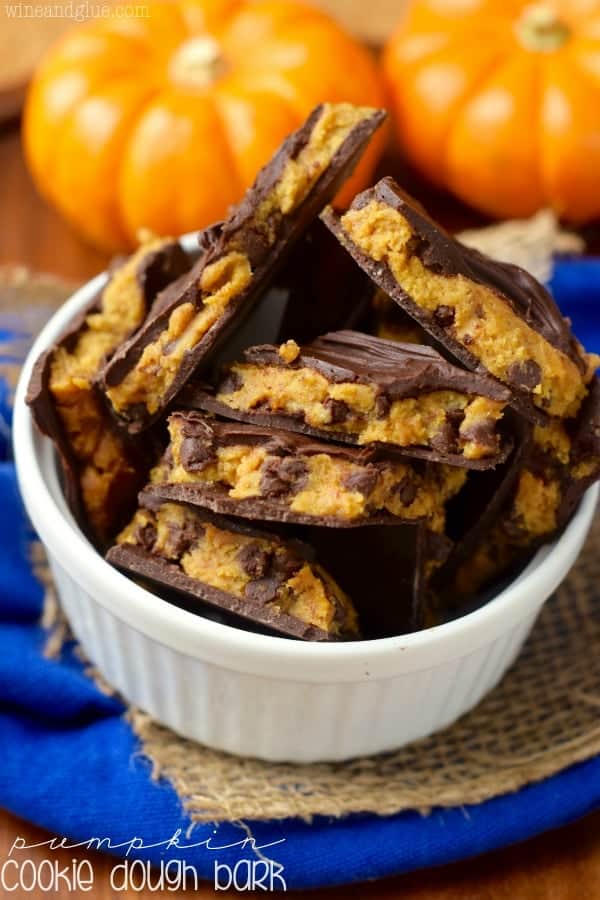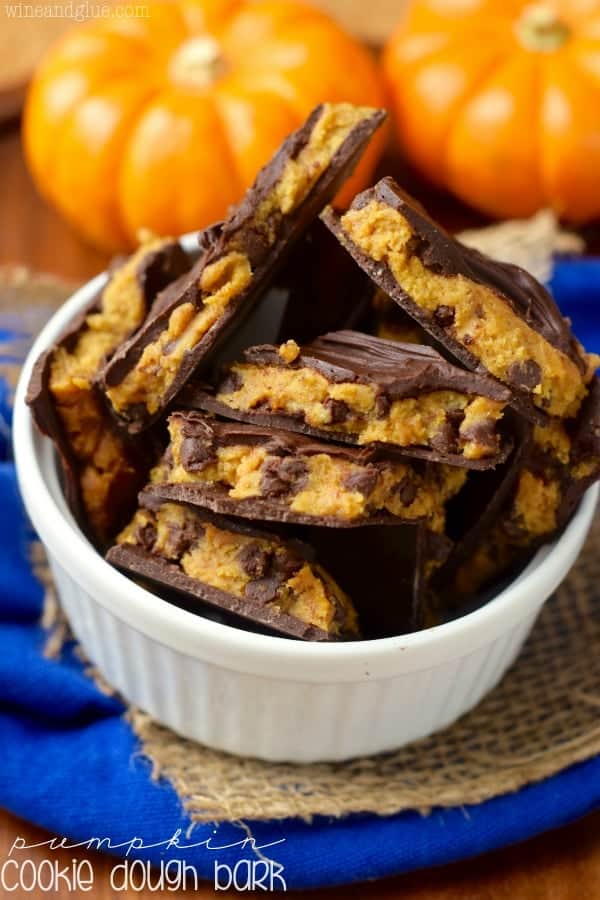 Pumpkin Cookie Dough Bark is the perfect autumn treat to share. No tricks with this recipe, just delicious tasty treats!
Pretty Popcorn
Popcorn is one of those bite size snacks that can be dressed up with tons of flavors, and is a perfect treat to share with friends. Make a bunch and host a popcorn party for your neighborhood!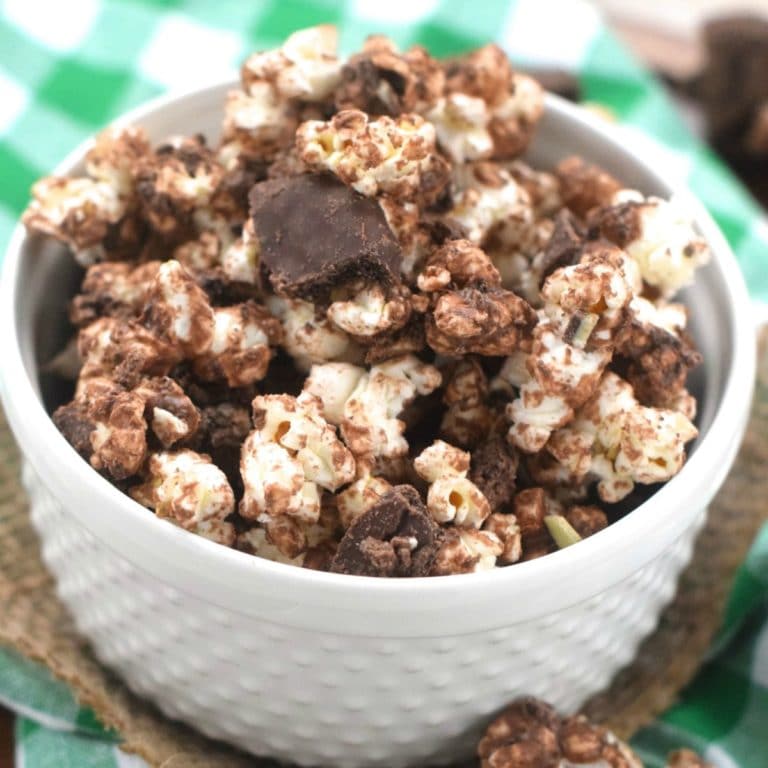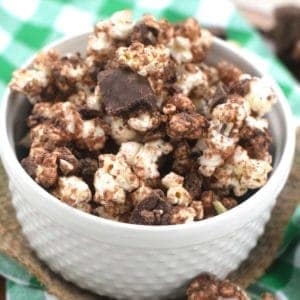 Gourmet popcorn was never so easy to make! Fluffy popcorn topped with Andes mint flavors? Sign me up now!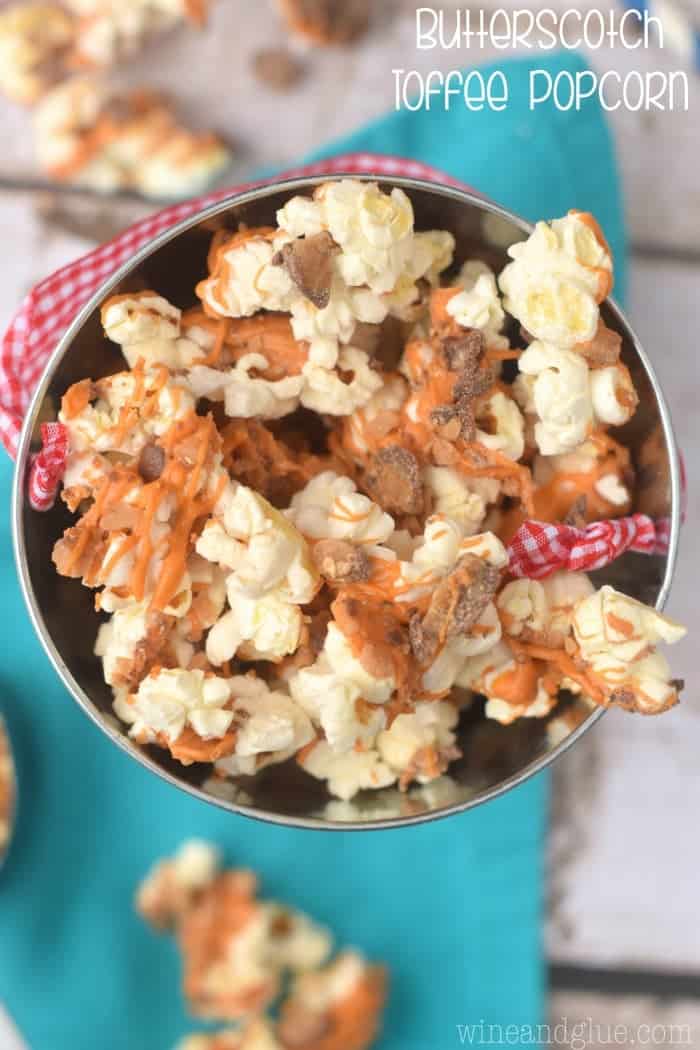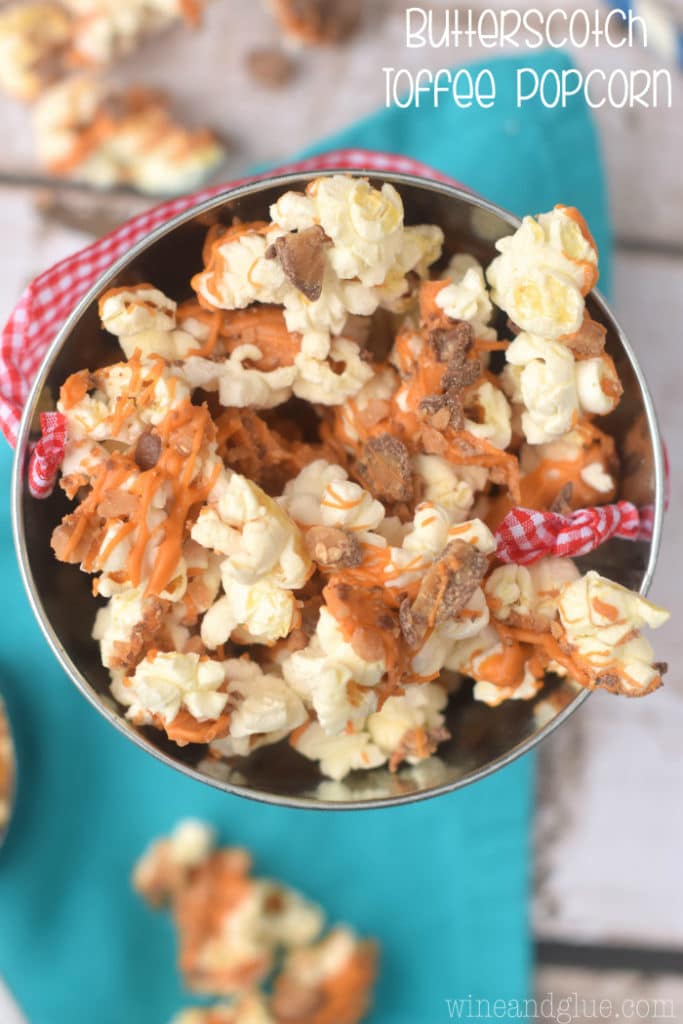 Sweet butterscotch flavor with a crunch of toffee, this popcorn disappears faster than I can make it!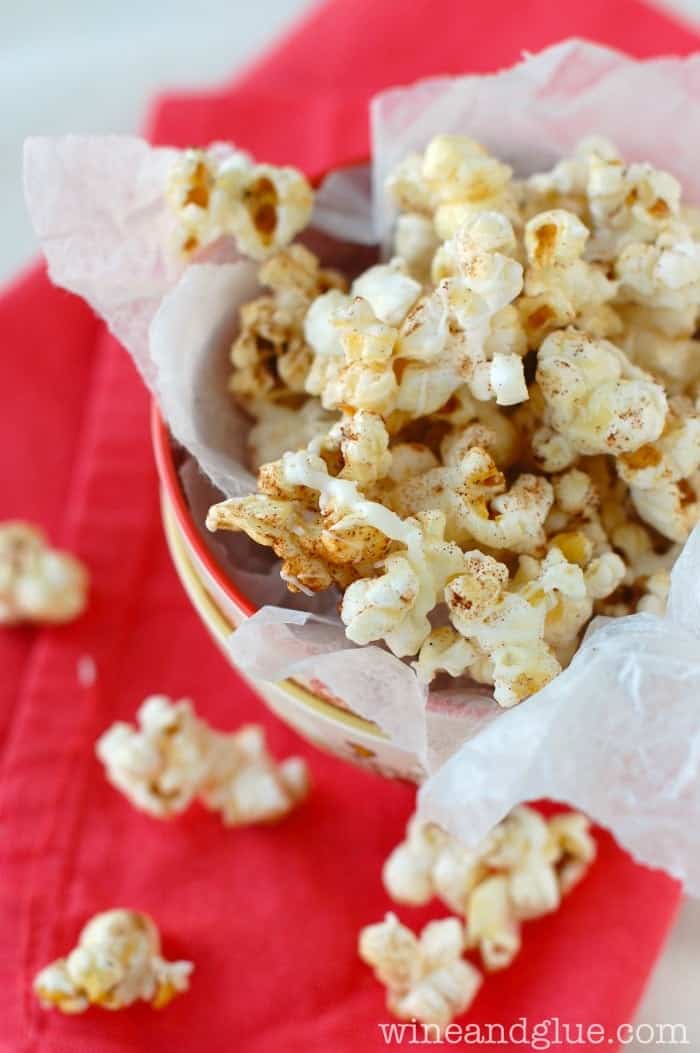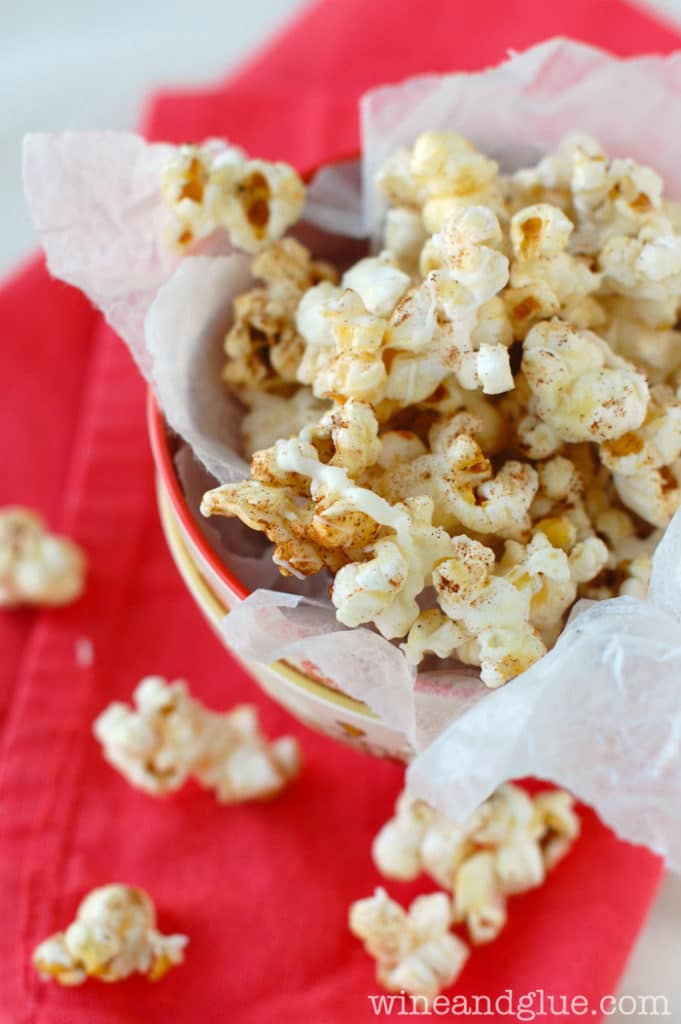 Kettle corn is my very favorite, and this sweet popcorn is drizzled with white chocolate and all the flavors of gingerbread. Perfect for the holidays!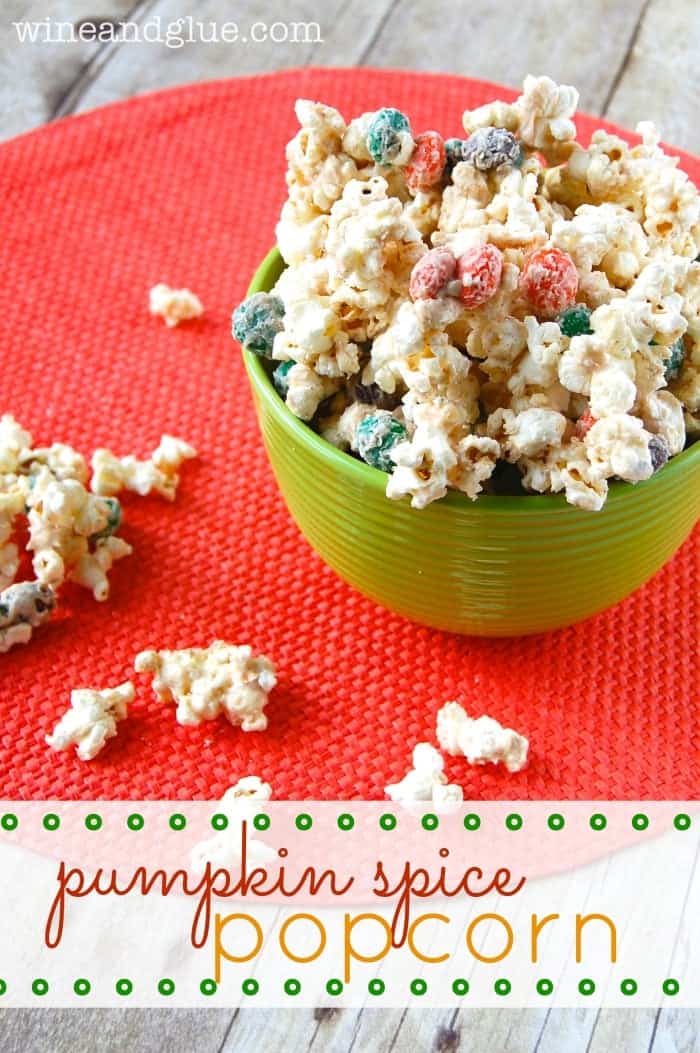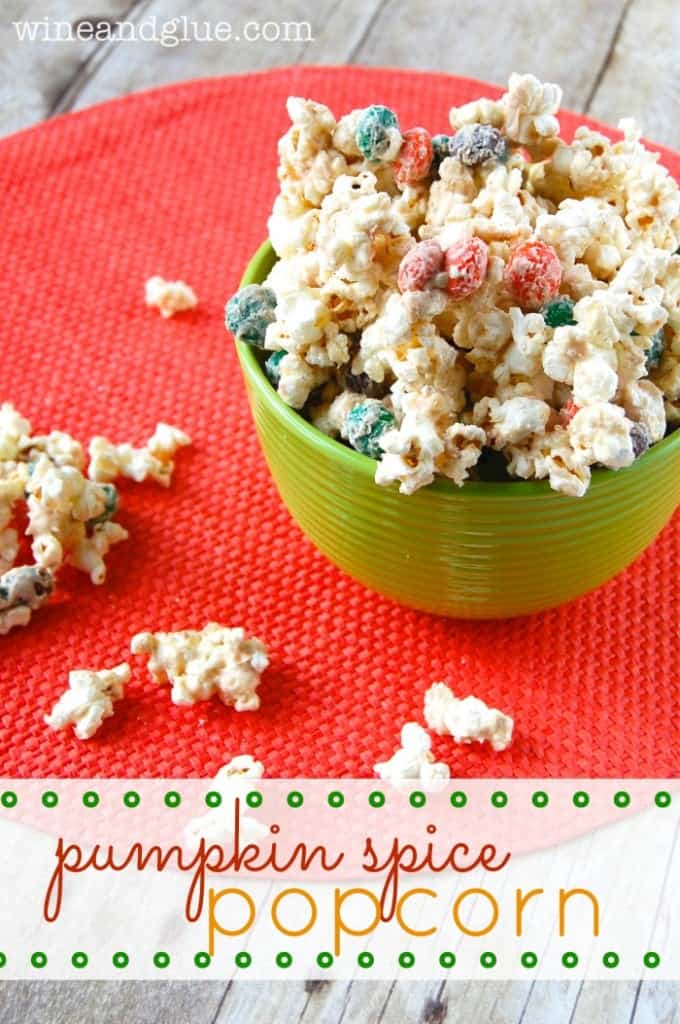 This delicious snack is a favorite for fall. Pumpkin spice flavors with pumpkin spice M&Ms! So addicting!
Muddy Buddies to Share
Call it puppy chow, muddy buddies, monkey munch or reindeer chow. Whatever you call it, this homemade snack is a hit among kids and adults alike! And you can flavor it all kinds of ways. Try a few of these favorites:
Apple Pie Muddy Buddies with Streusel Topping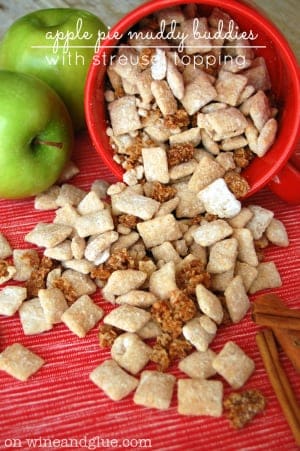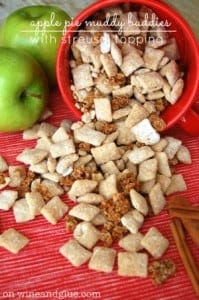 This fall delight has all the flavors of apple pie in a simple, bite size snack. Careful though, it's impossible to stop at just one handful!
Funfetti Cake Batter Muddy Buddies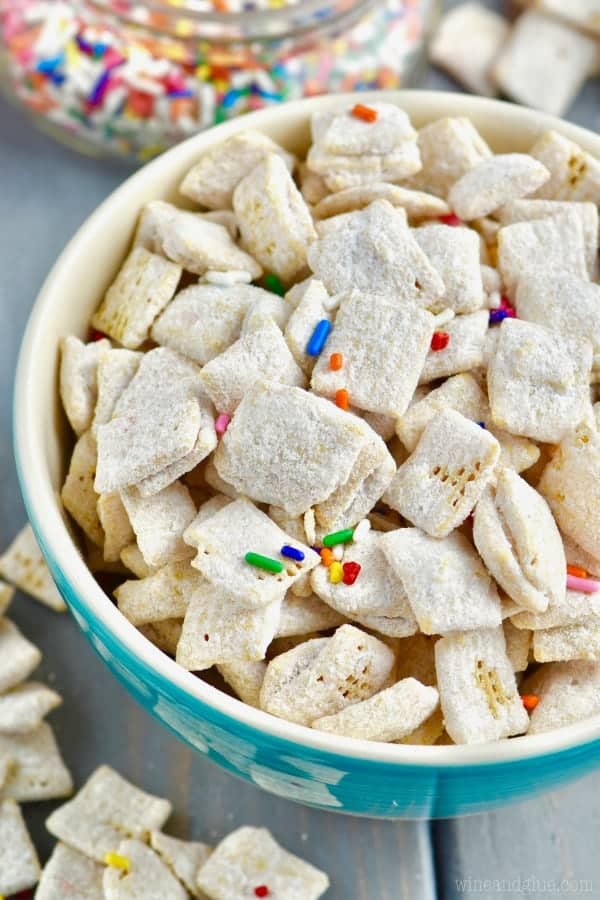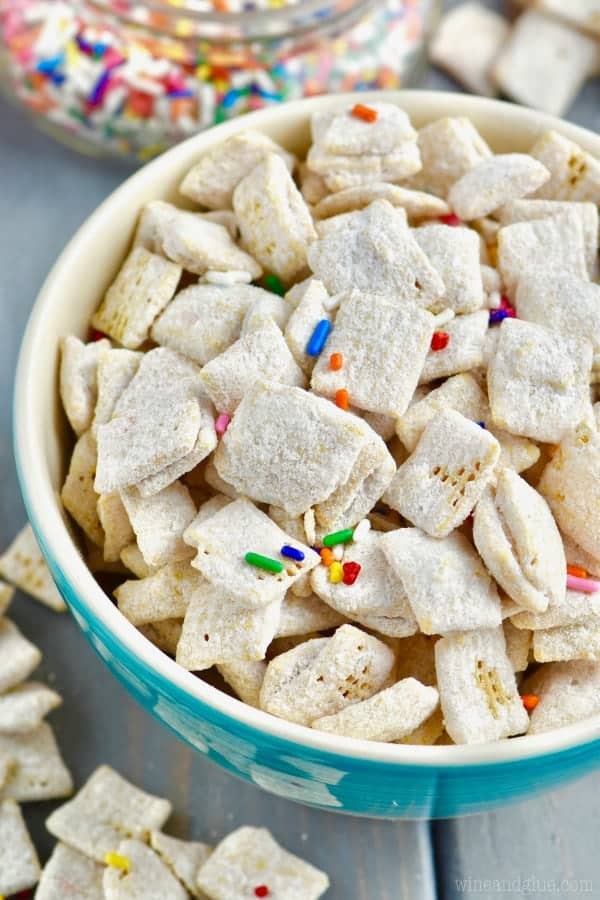 Forget the layered cake; I'll just take a bowl of these funfetti cake batter muddy buddies! Rich and decadent without a lot of work.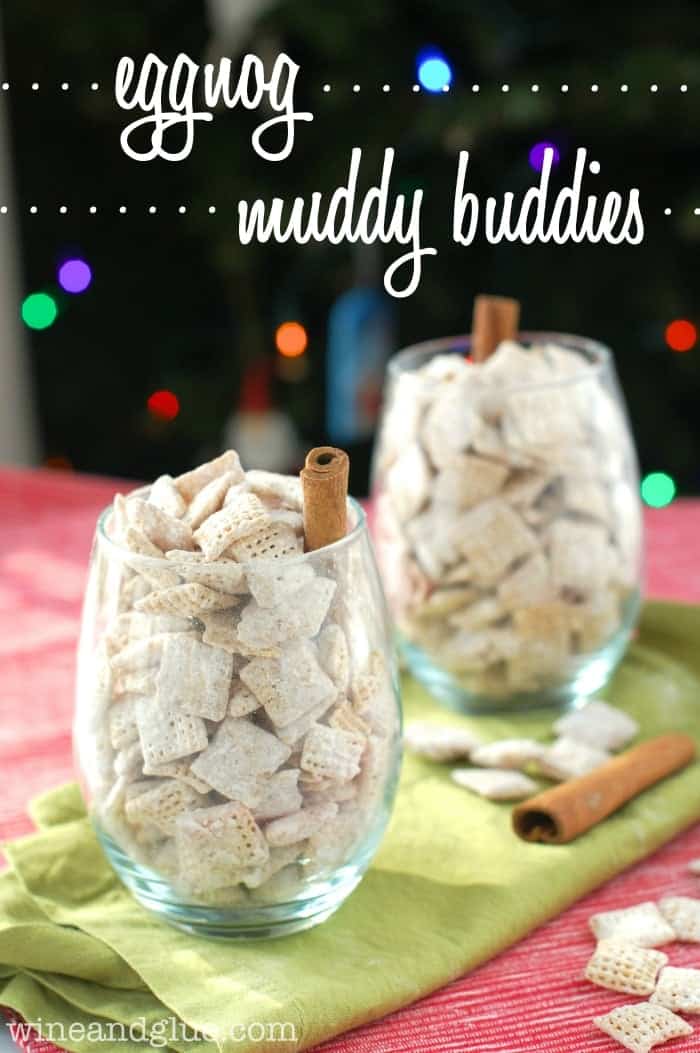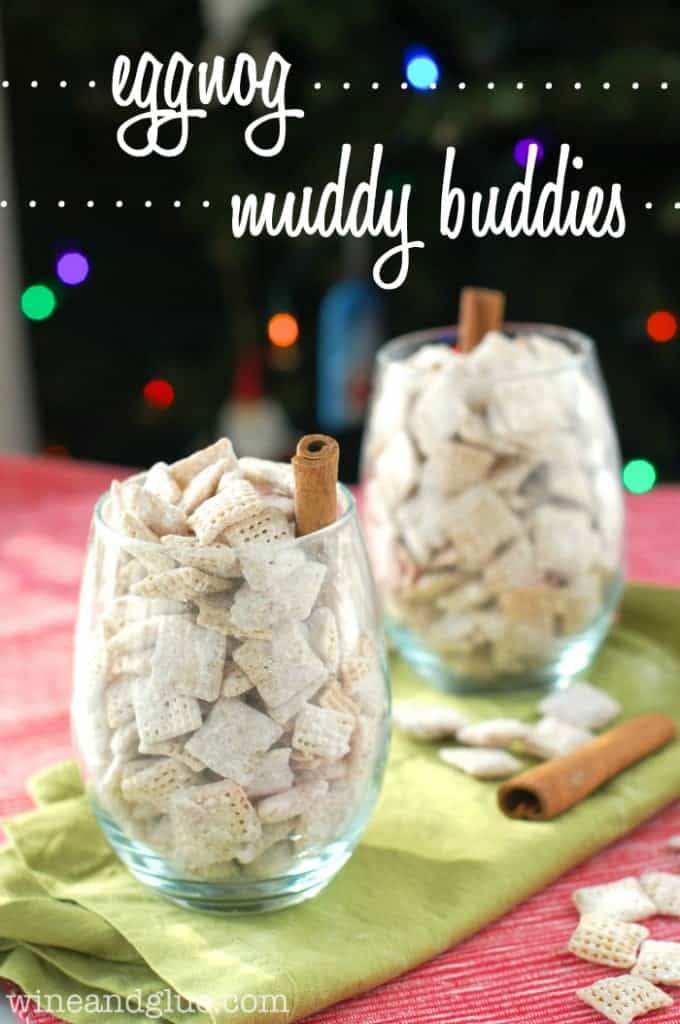 Serve up a glass of this eggnog muddy buddies recipe and you'll be the life of any holiday party!
Cake Pops
Cake Pops recipes are so easy and so much fun to decorate for any season or holiday. Some are made with cake crumbs mixed with icing or chocolate, others a bit more simple. Darling!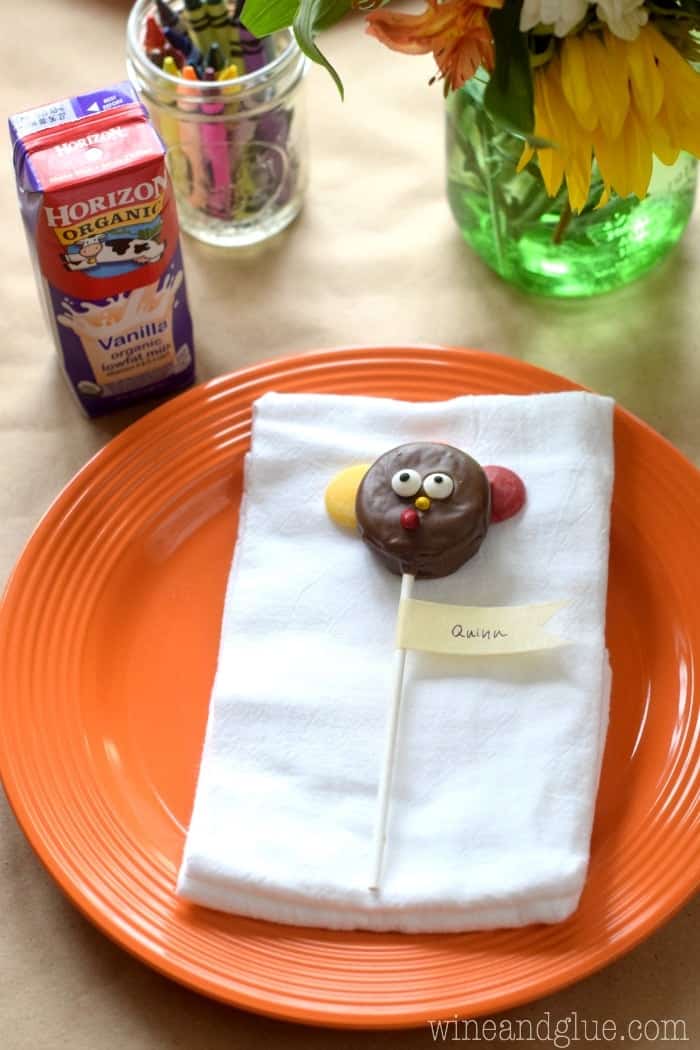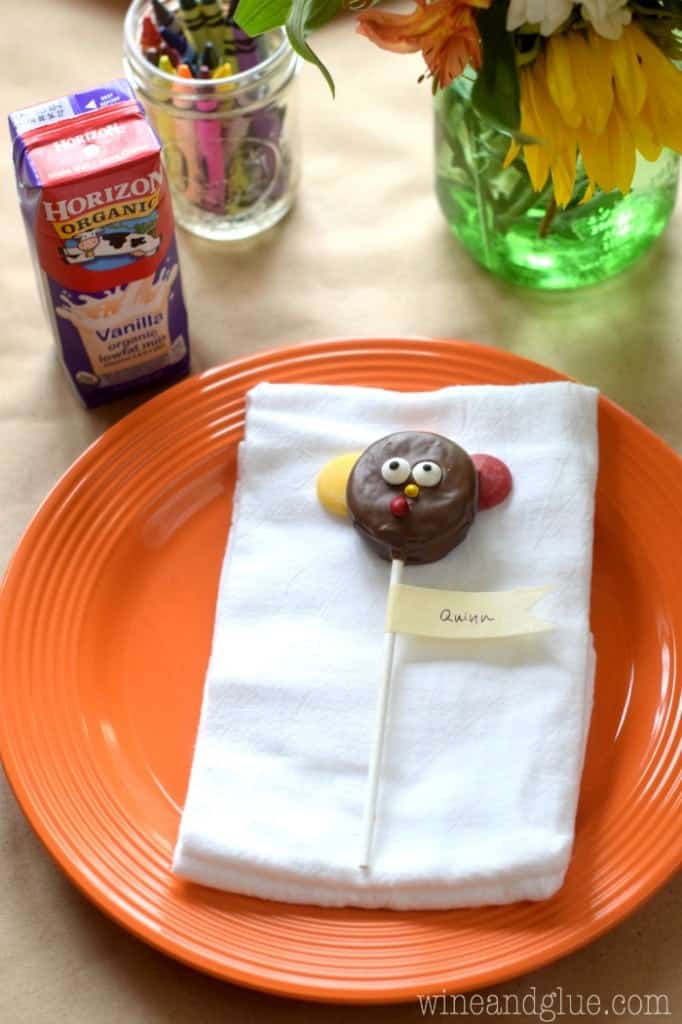 These little guys are so cute and a fun Thanksgiving morning project for the kiddos. So much fun to make!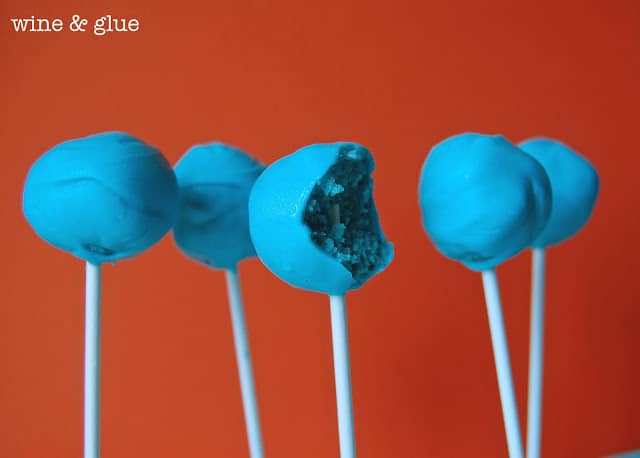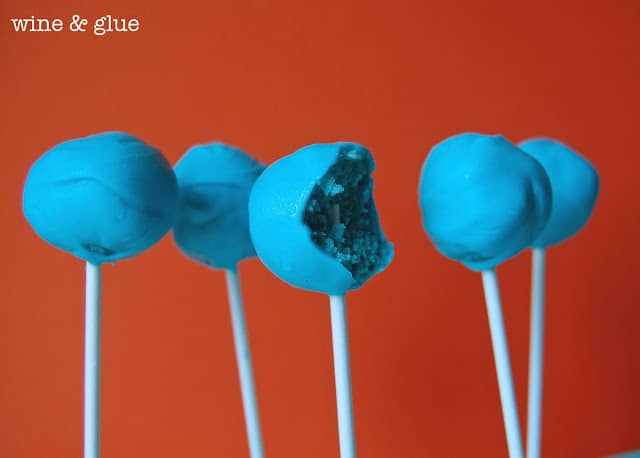 Kids love these blue pops with yummy blue cake, ice cream and frosting wrapped in blue chocolate. So fun!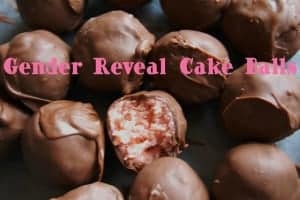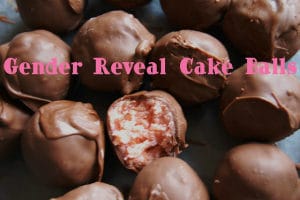 Gender reveal parties are all the rage, and you can surprise your guests with pink or blue pink little bites!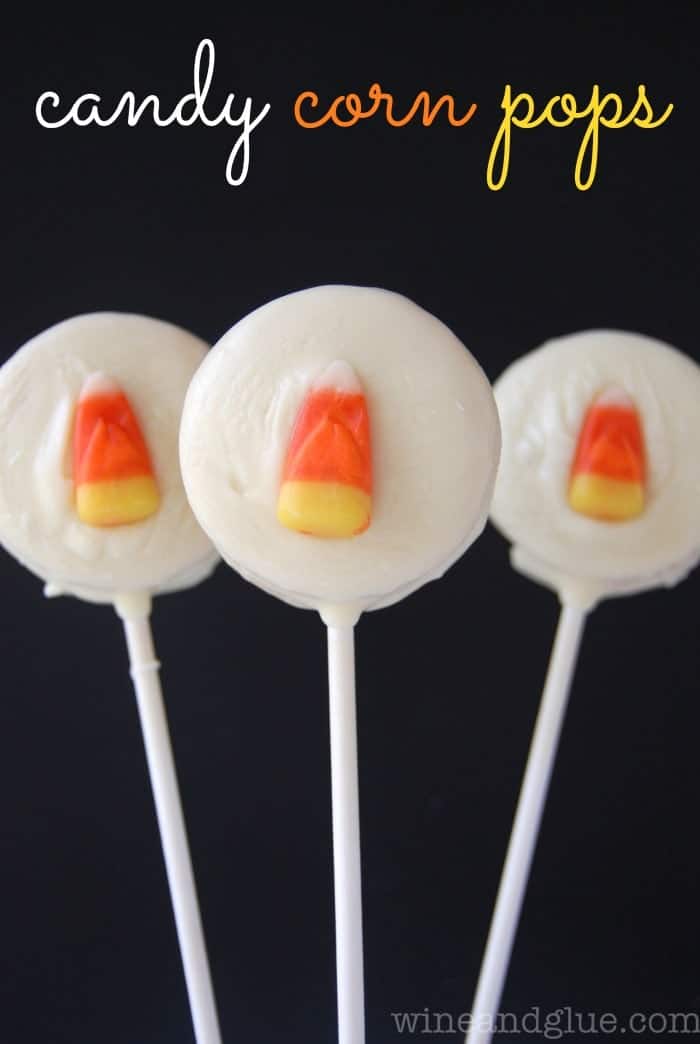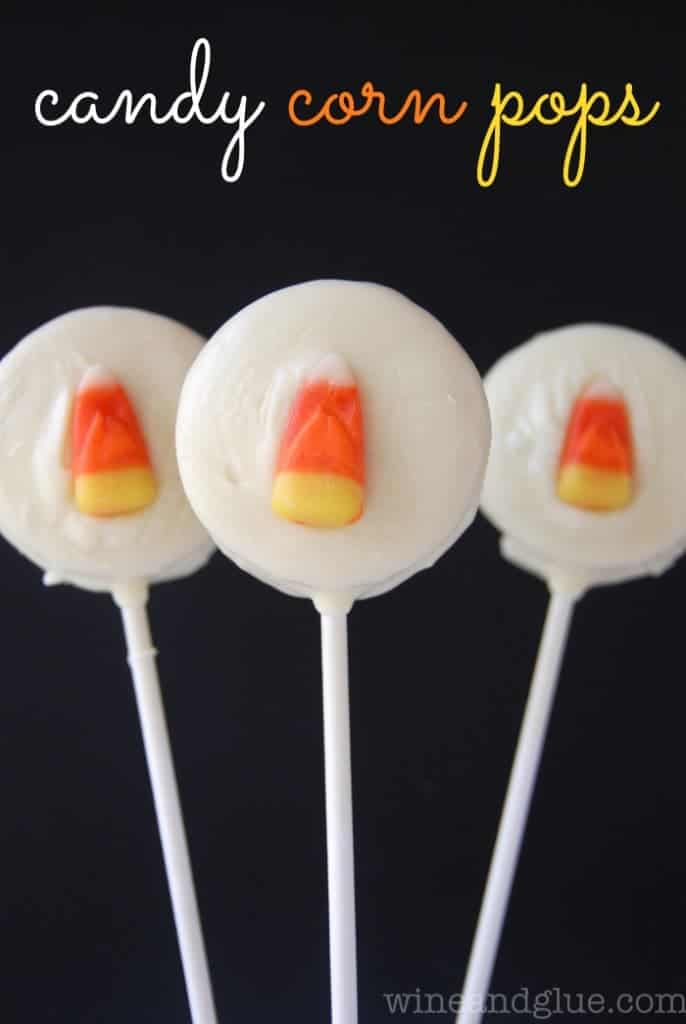 These candy corn pops are the sweetest trick-or-treat goodies to give out to those ghosts and goblins on Halloween! Change it up to fit any holiday, too.