Summer is the perfect excuse for coming up with delicious and new frozen treats! From popsicles to milkshakes, ice cream to frozen pies, read on for more than 25 Frozen Treats that are just waiting to be made this summer!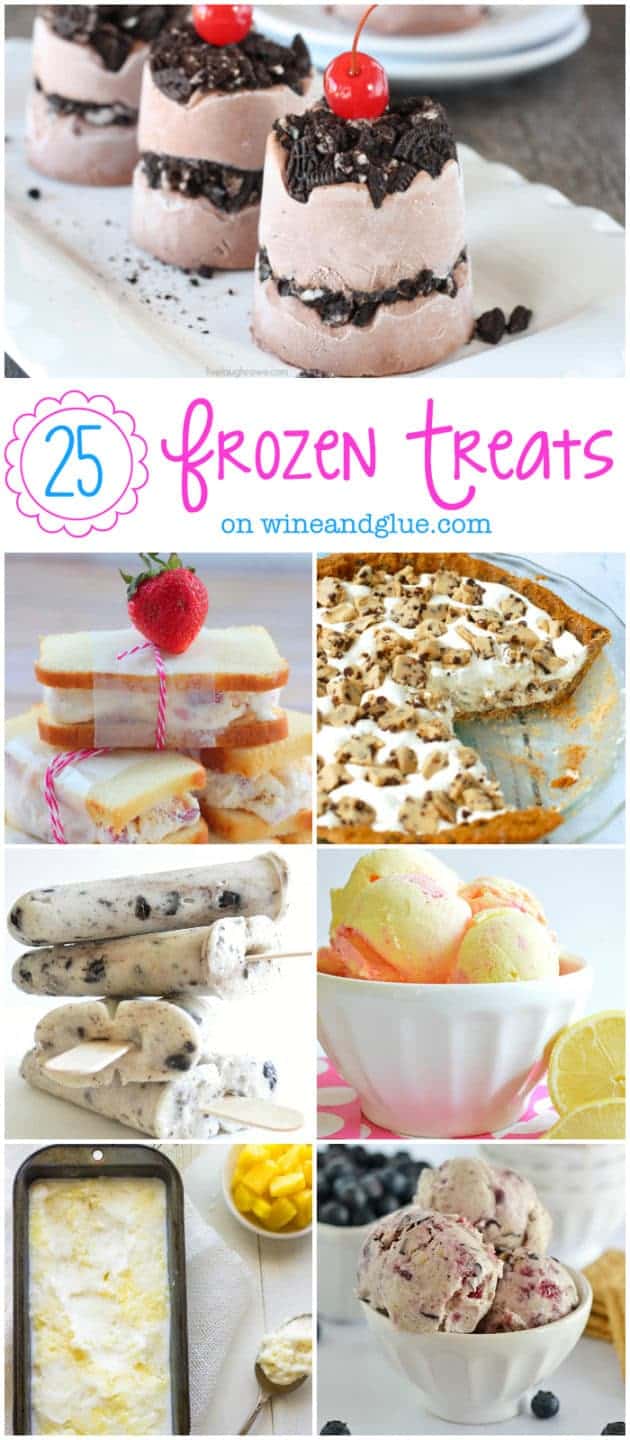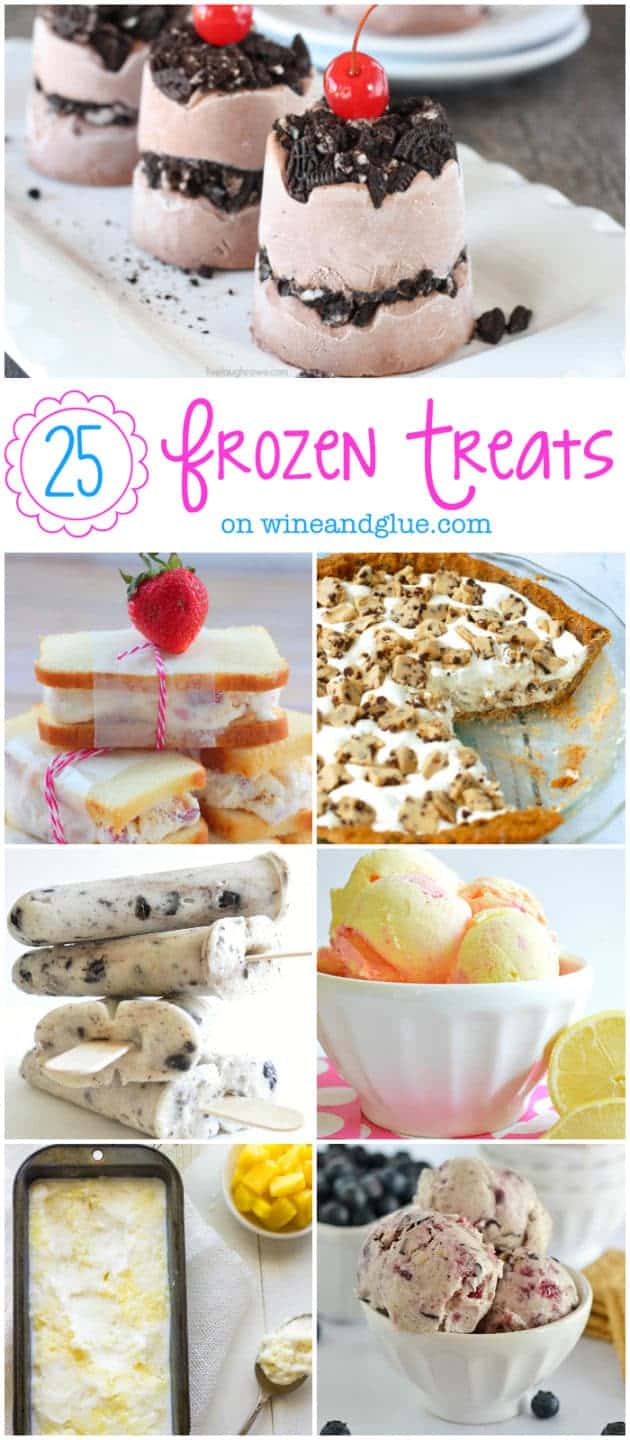 Sweltery summery days just beg for something cool and sweet to eat, right? To me there is nothing better than sharing homemade ice cream or icy cold slushies with my friends and family out on the patio. I've gathered a bunch of my very favorite frozen treat recipes so you can keep chill and refreshed all summer long!
Skinny Frozen Treats
Sweet summer refreshments don't have to have a lot of calories. Here are some of my favorite skinny treats!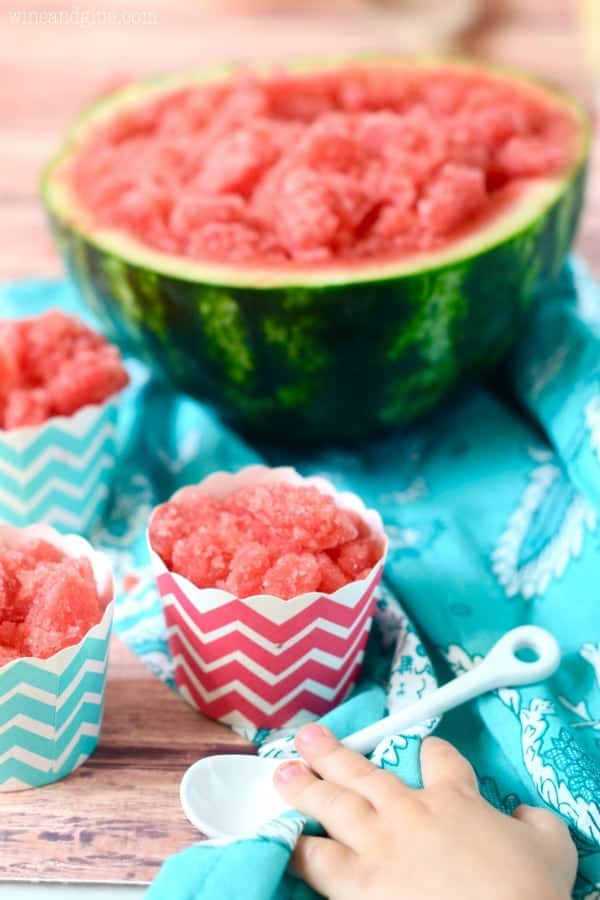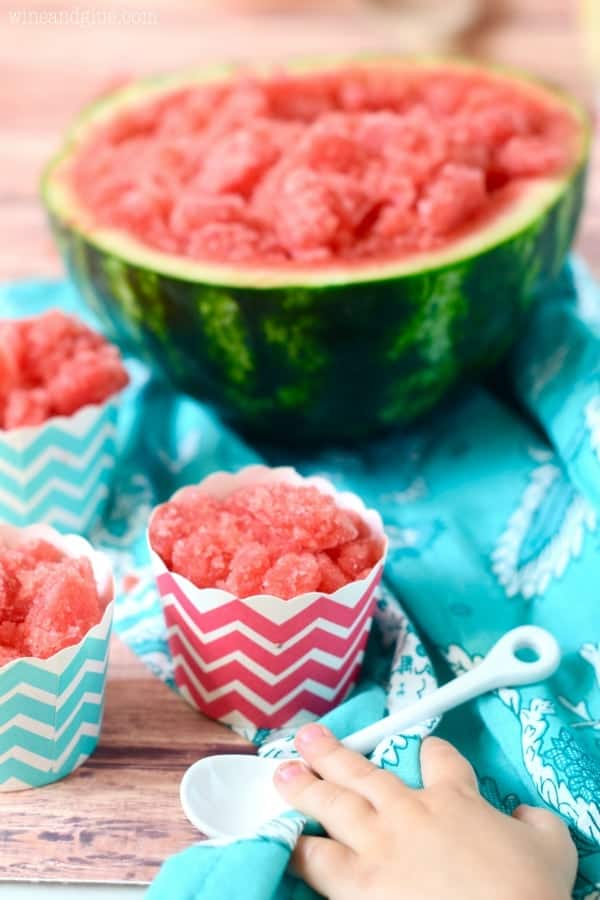 This dessert is quite literally frozen watermelon! You won't believe how refreshing this easy dessert is to make and eat!
Skinny Mexican Frozen Hot Chocolate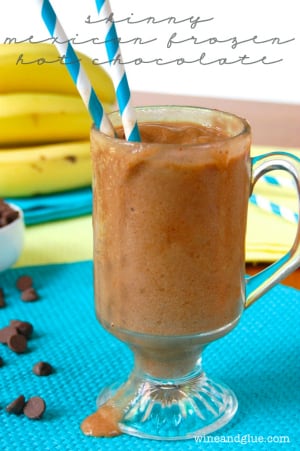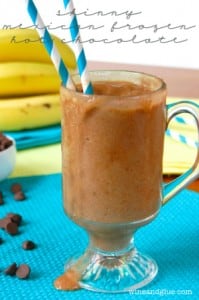 Frozen bananas give this Skinny Mexican Hot Chocolate a creamy texture, while the cayenne pepper and cinnamon boost the heat! Delicious!
Sweet Smoothies
Breakfast, lunch, dinner or snacks, we live on smoothies during the summertime! You can toss in just about any fruit or veggie and create a cold, creamy meal in a glass. Try some of these favorite flavor combos.
Cherry Vanilla Breakfast Smoothie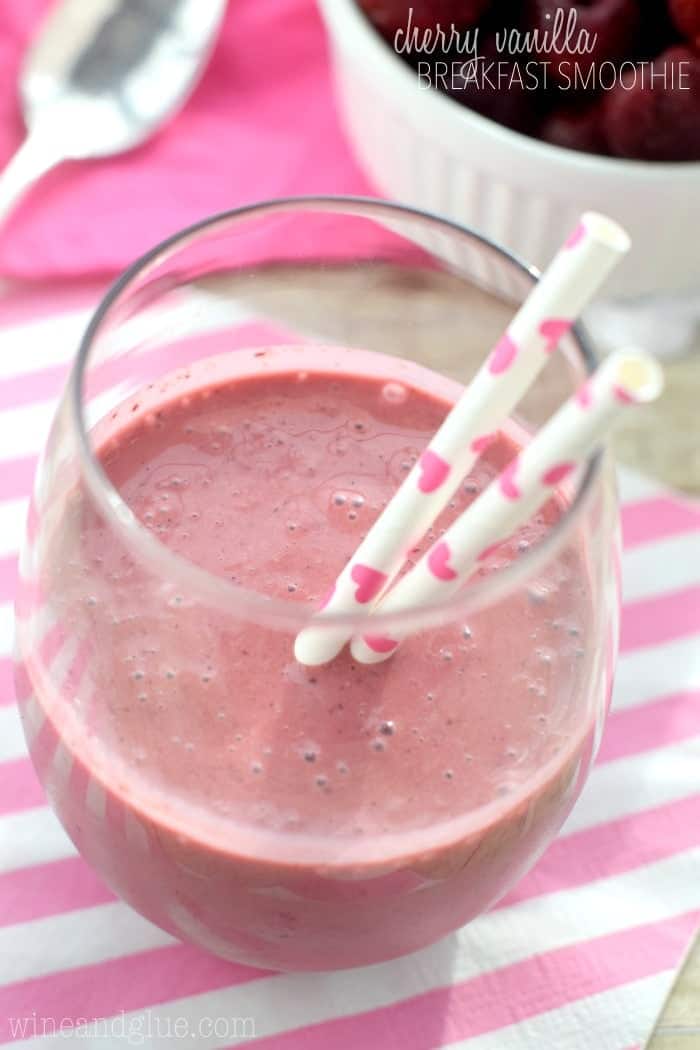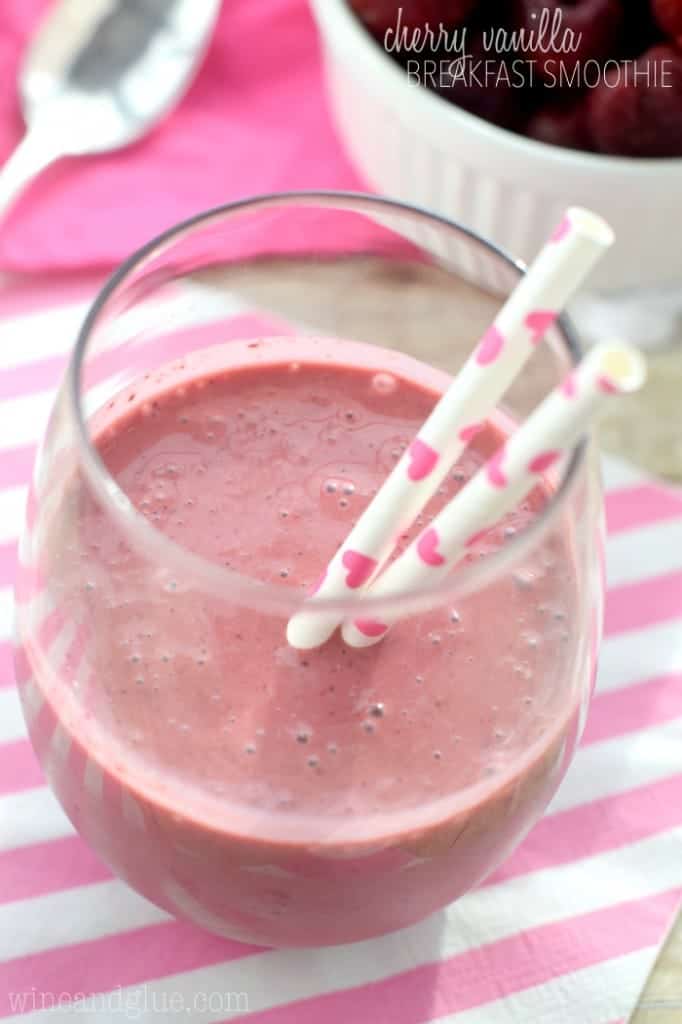 Ripe juicy frozen cherries combined with thick, healthy vanilla yogurt makes a scrumptious breakfast! Super easy, fast and healthy!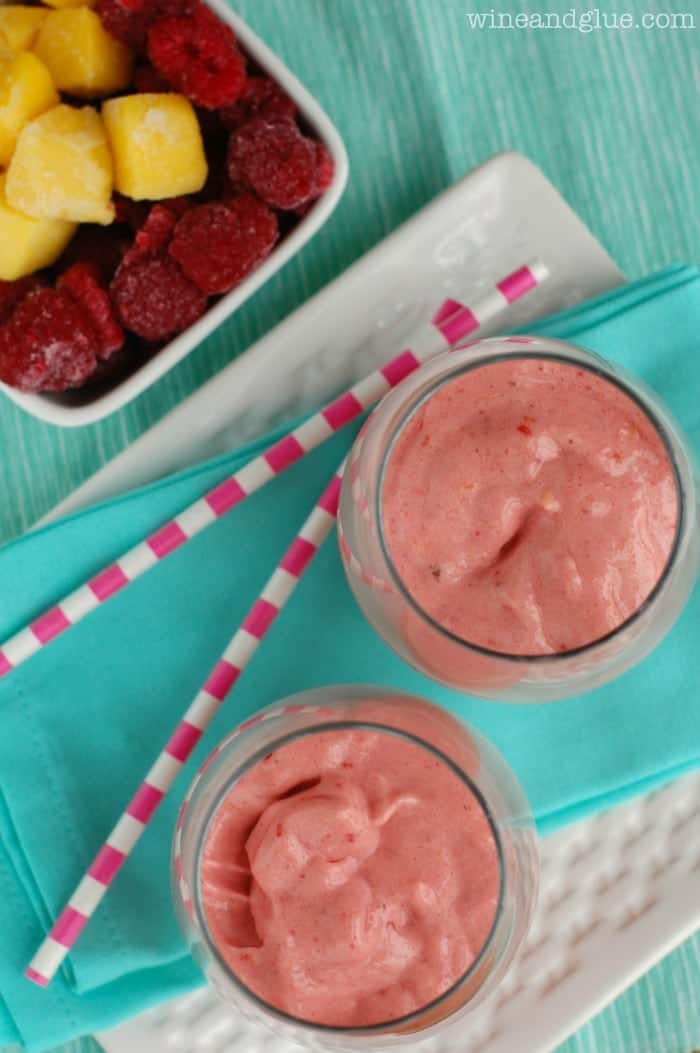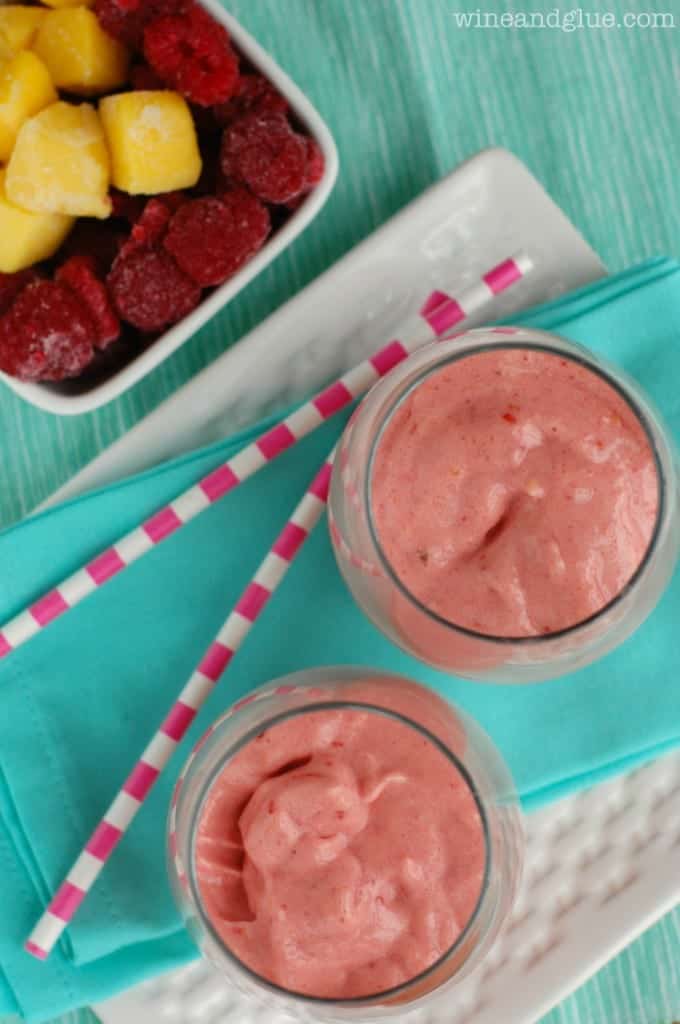 The gorgeous color of this smoothie alone makes me want to sip on it all day, plus it tastes so delightfully refreshing! All that fresh mango flavor; a favorite!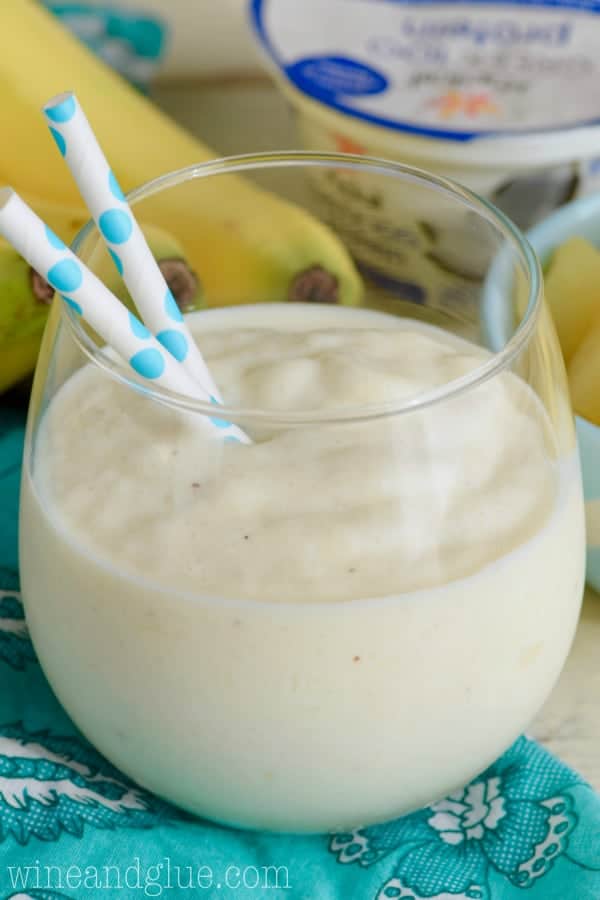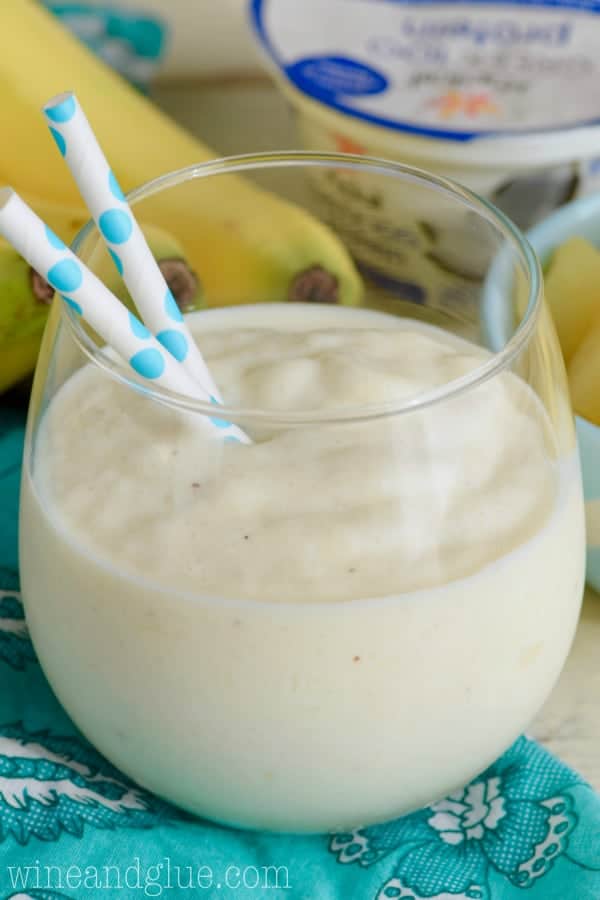 Just three simple ingredients and you have a rich, indulgent non-alcoholic smoothie that tastes just like your favorite tropical cocktail!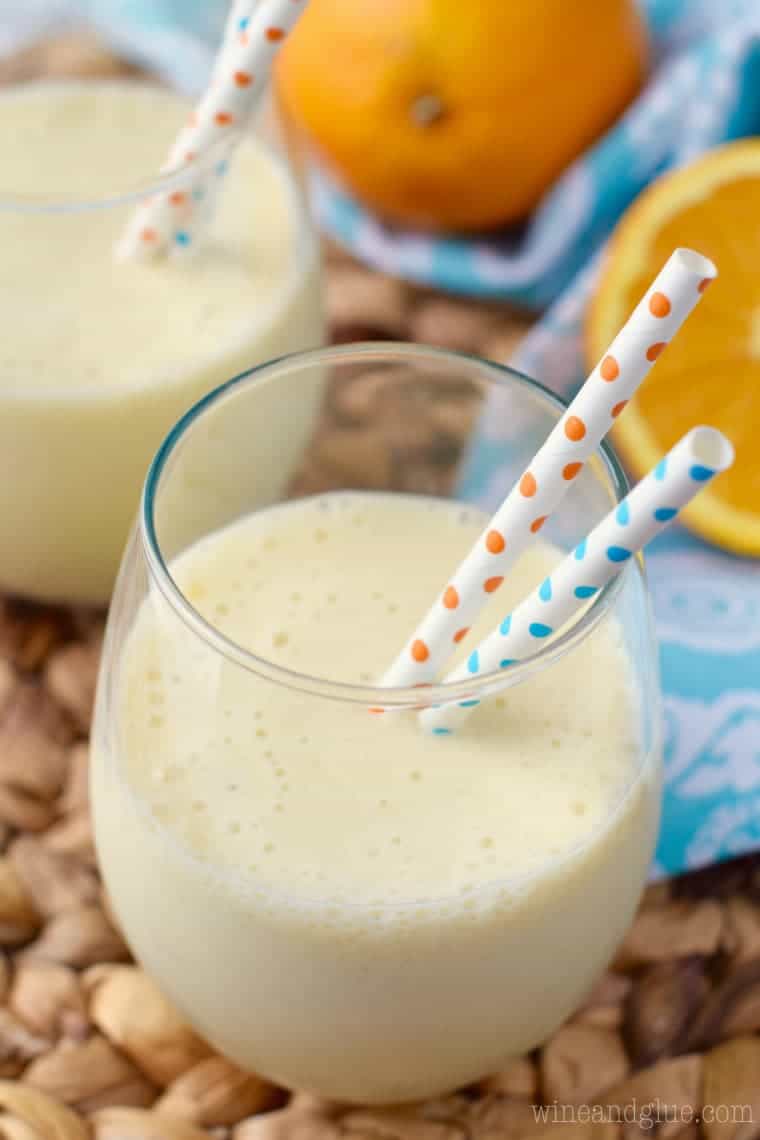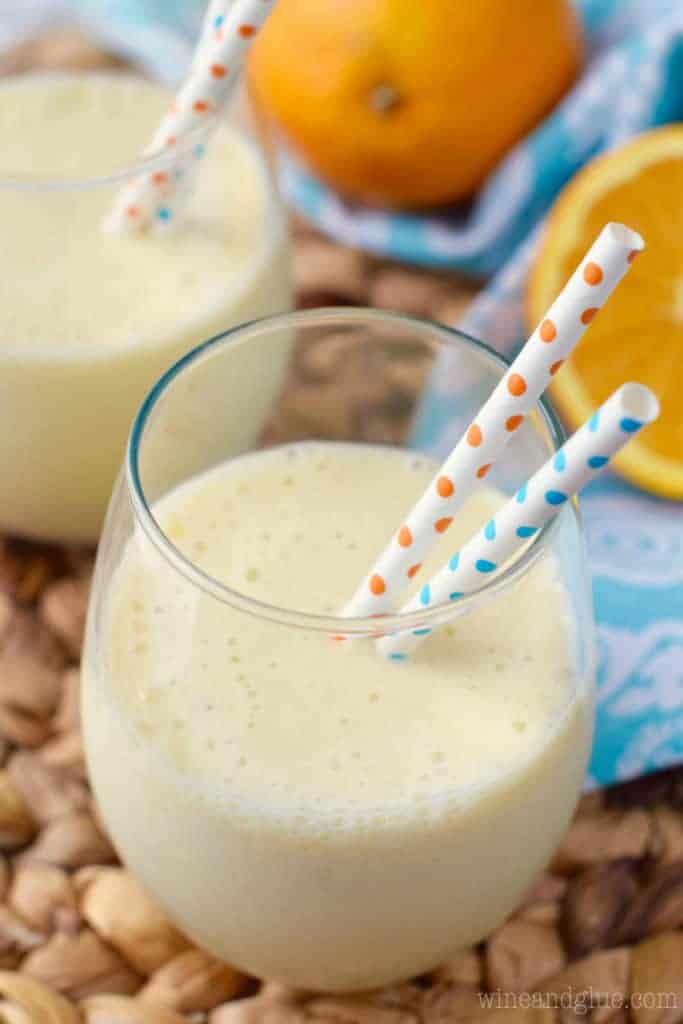 This orange smoothie tastes just like an Orange Julius, but with just a few ingredients, this is really healthy for you!
Fancy Frozen Pops
Popsicles are an actual food group during the summer at our house. But instead of those sugary ones from the store, read on for some more sophisticated pops that will appeal to kids and adults alike!
Strawberry Blueberry Yogurt Pops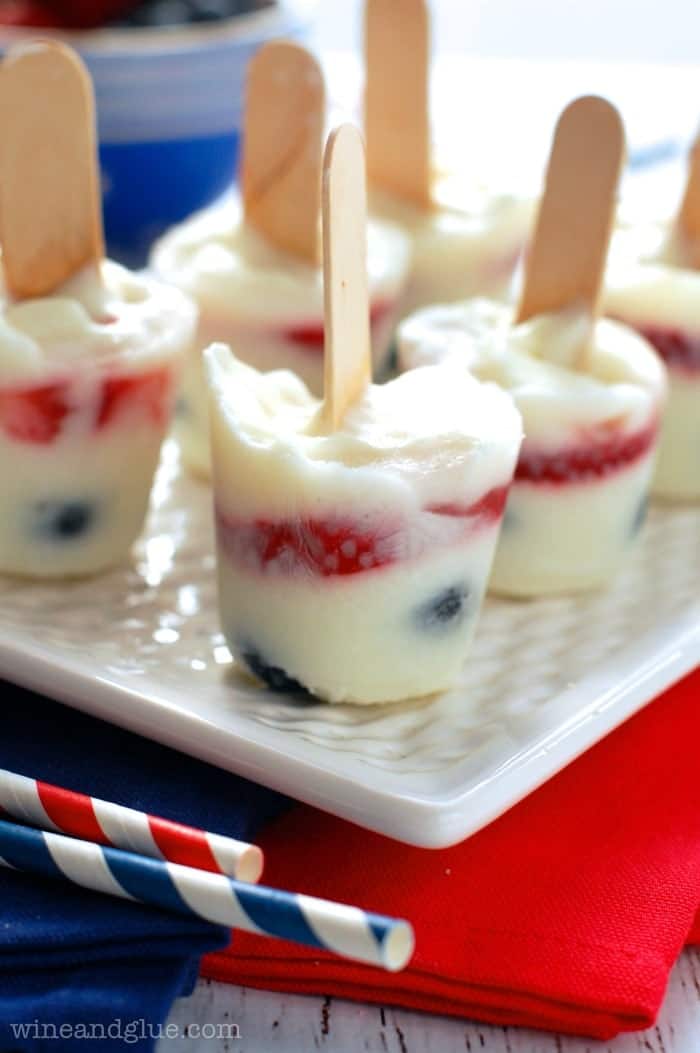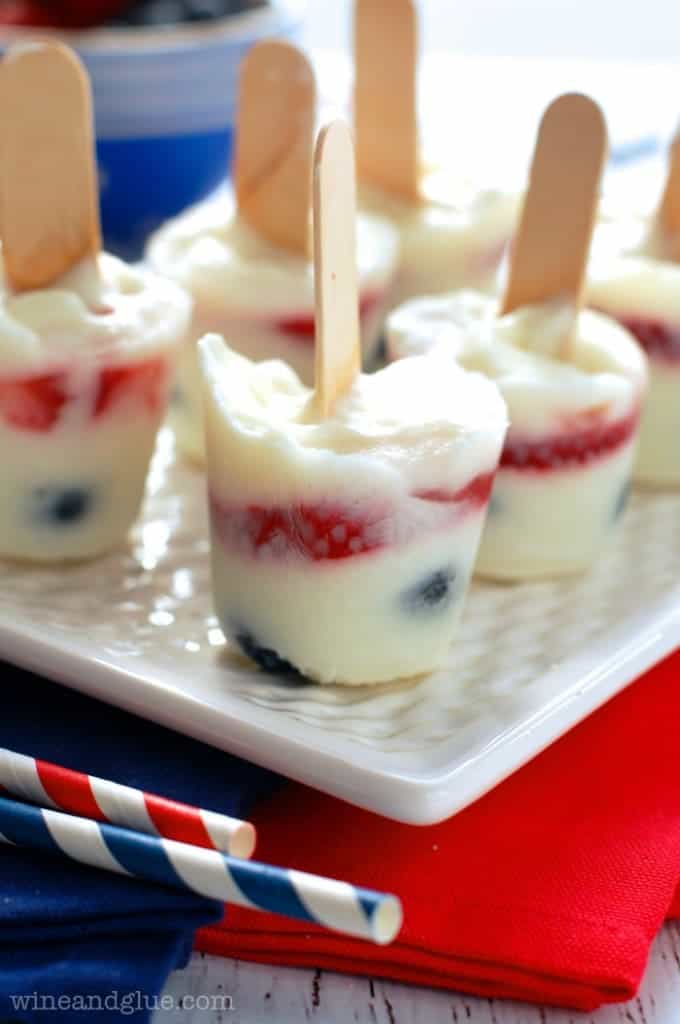 These festive pops are perfect for your 4th of July celebrations, and a delicious way to get kids to eat extra fruit!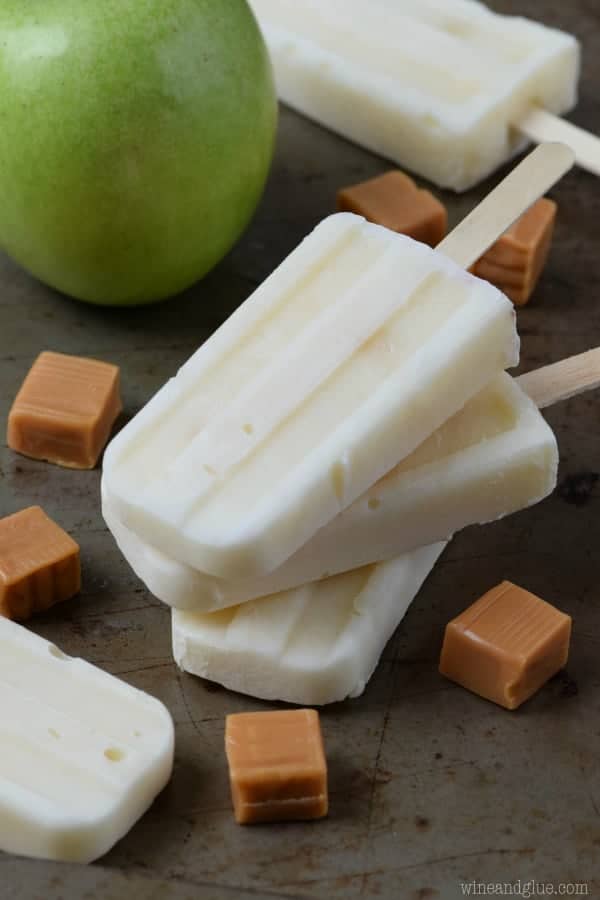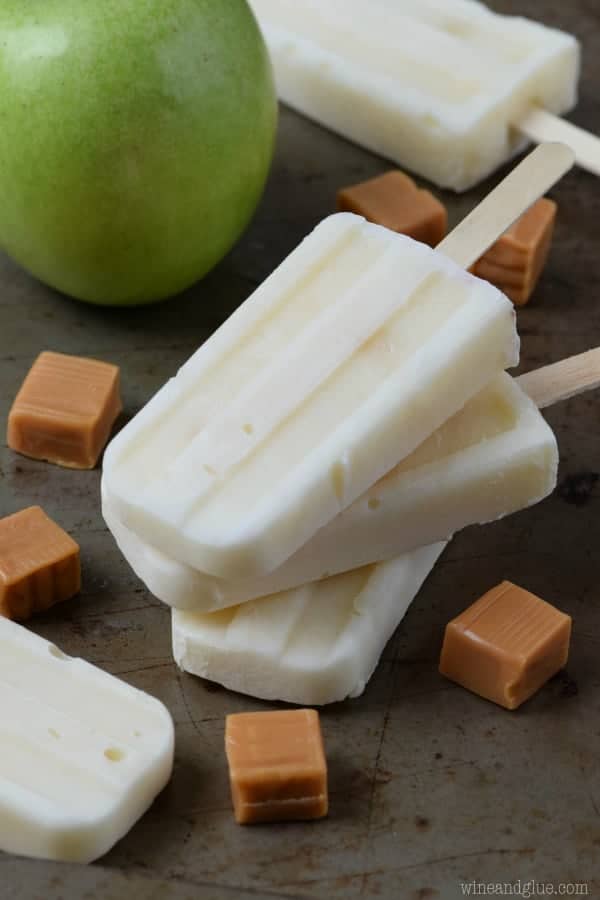 I love to make these caramel apple pie pops around back-to-school time. Something about the caramel apple flavors makes me think of summer turning to autumn and those upcoming school days.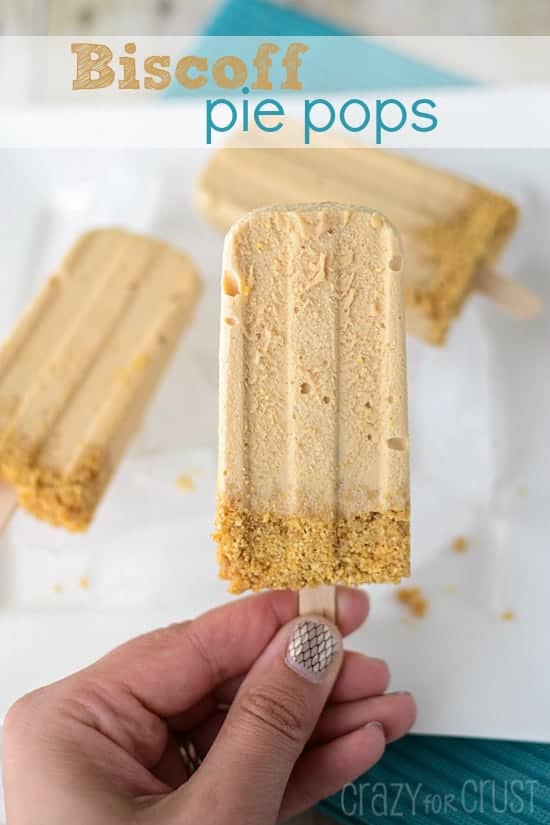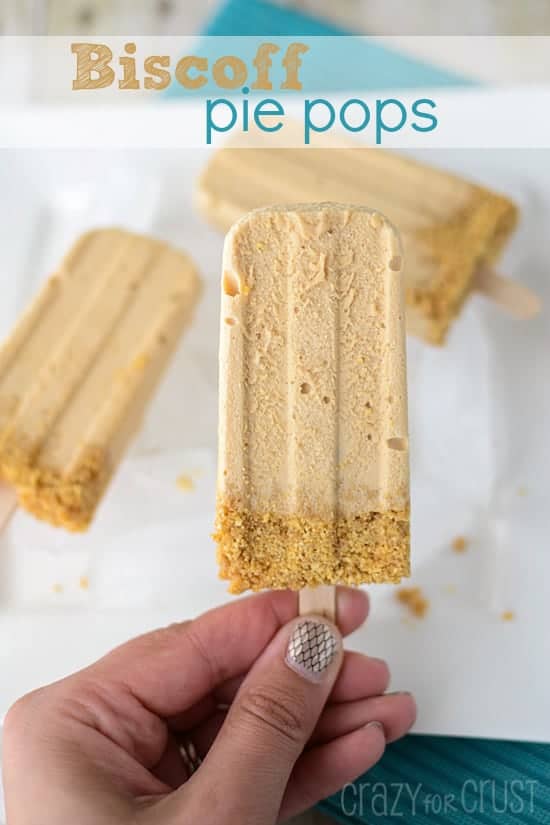 This recipe comes from my friend Dorothy at Crazy for Crust. These delightful pops are creamy, flavorful and just plain fun to eat!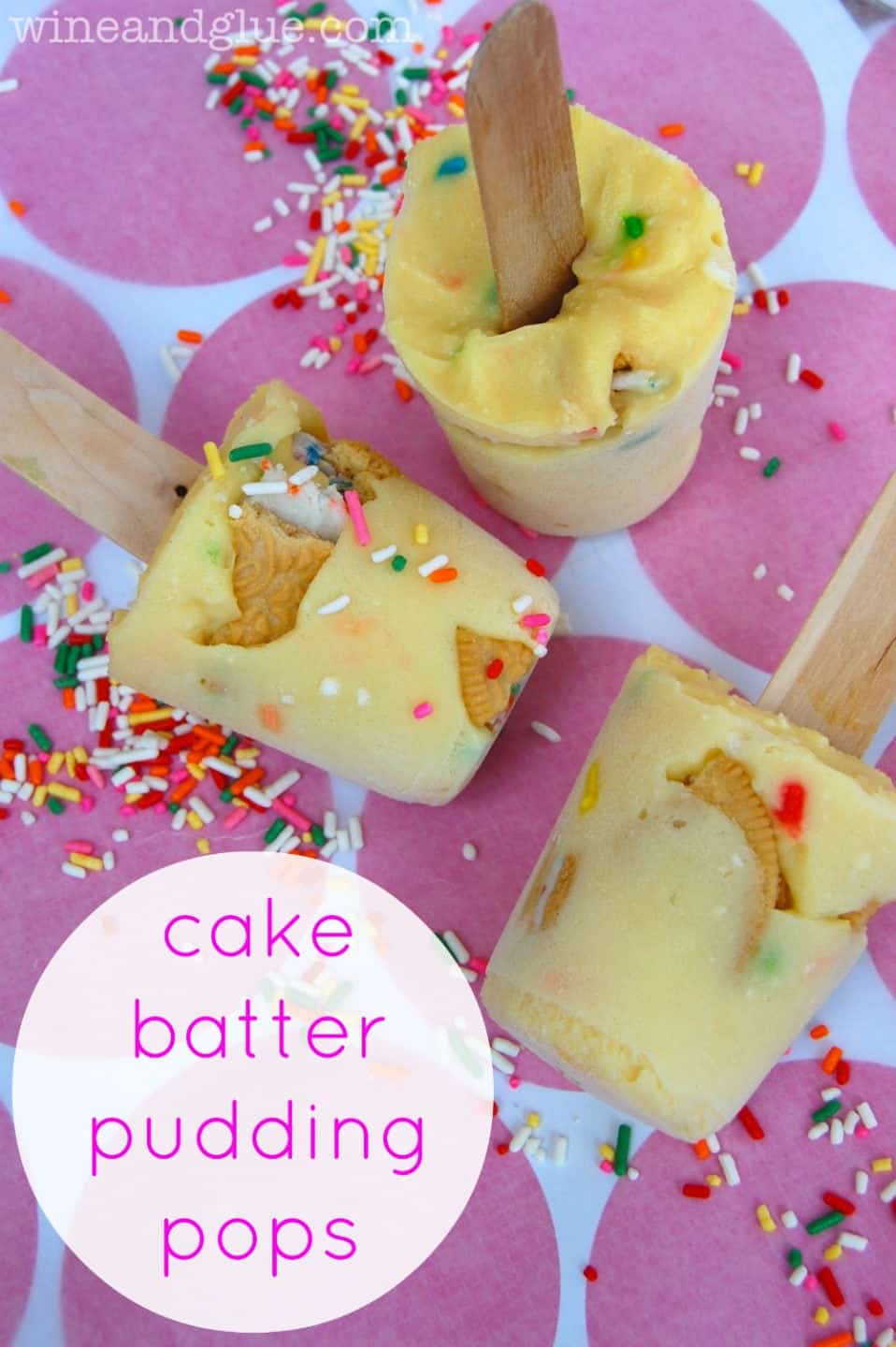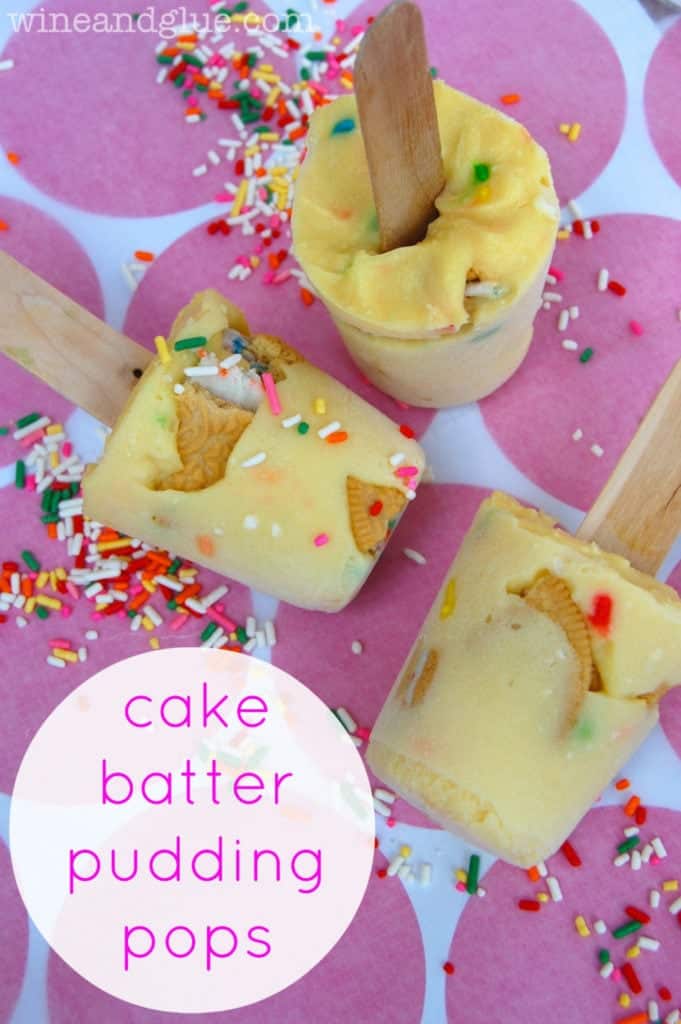 These super easy pudding and cookie pops would be a fun alternative to birthday cake for summer birthdays! They're so delicious and kids absolutely love them!
Easy Homemade Ice Cream
During the summer, ice cream is a completely acceptable dinner option, and especially these insanely easy and yummy homemade ice cream recipes. Many of my childhood memories include watching my parents make homemade ice cream, and it's just a fun summertime activity.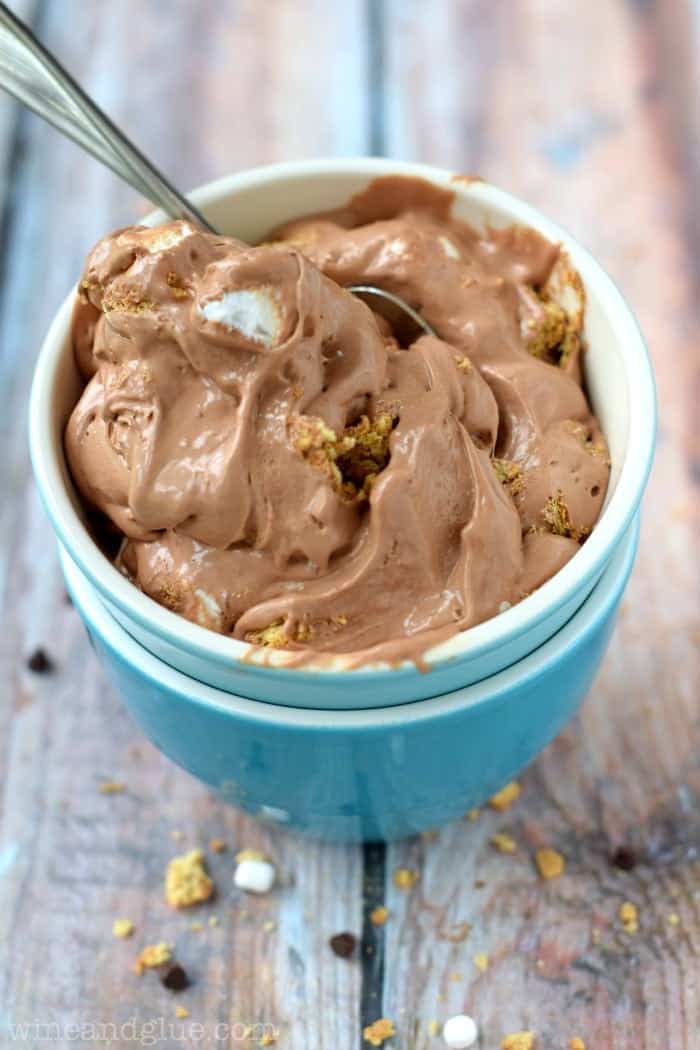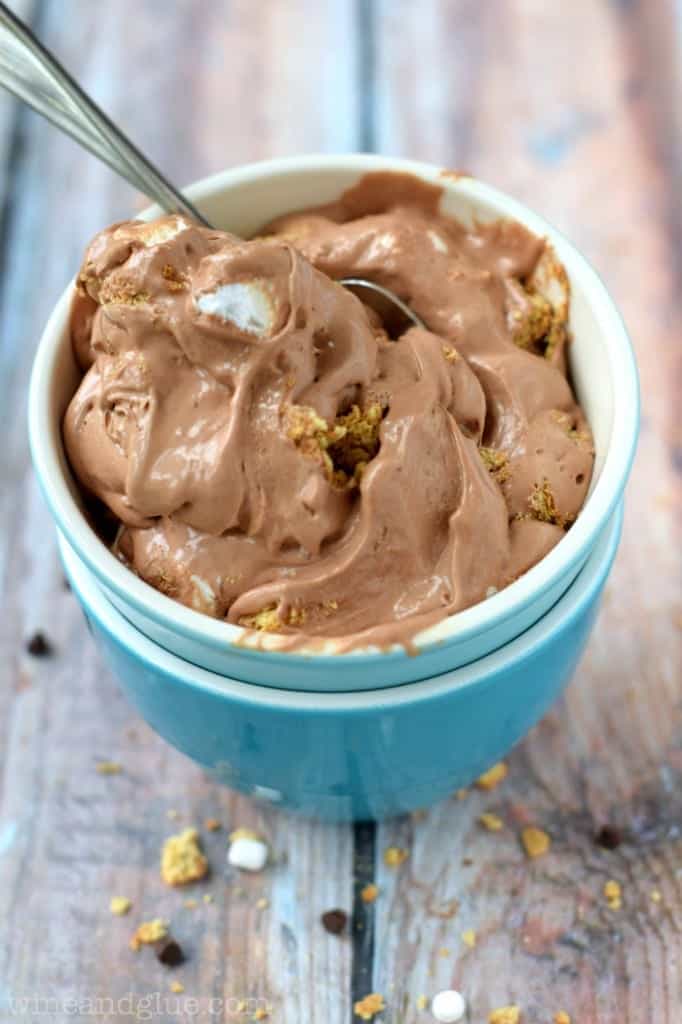 Rich, indulgent and very easy to make, this ice cream combines s'mores AND Nutella into one creamy dessert. Heavenly!
Strawberries and Cream Ice Cream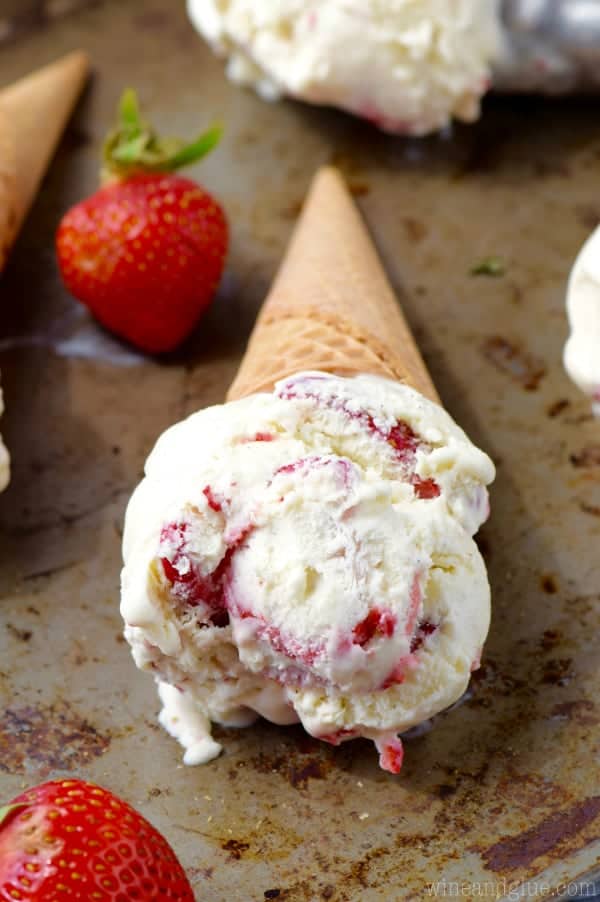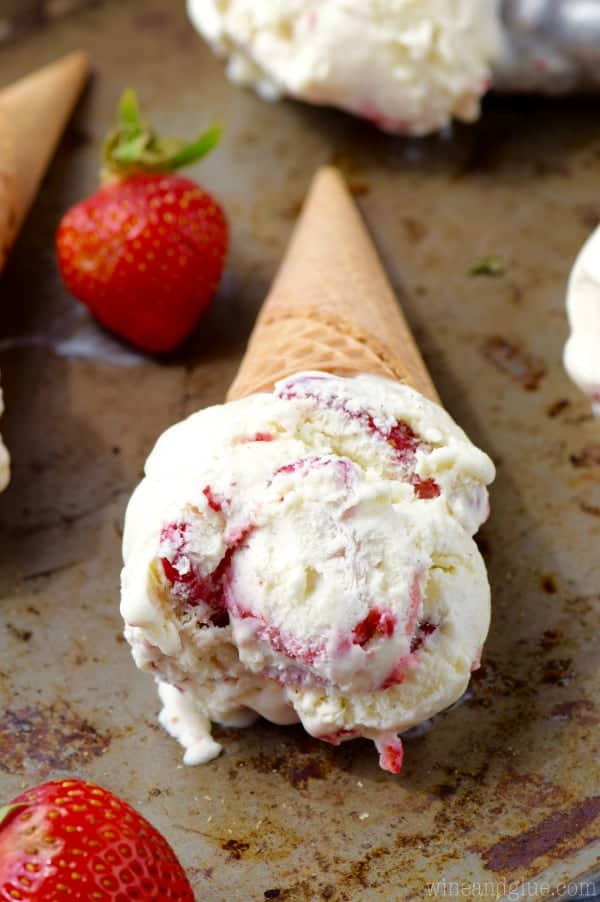 To me, strawberries and cream are the ultimate summertime flavors. You will find yourself making this simple ice cream time and again!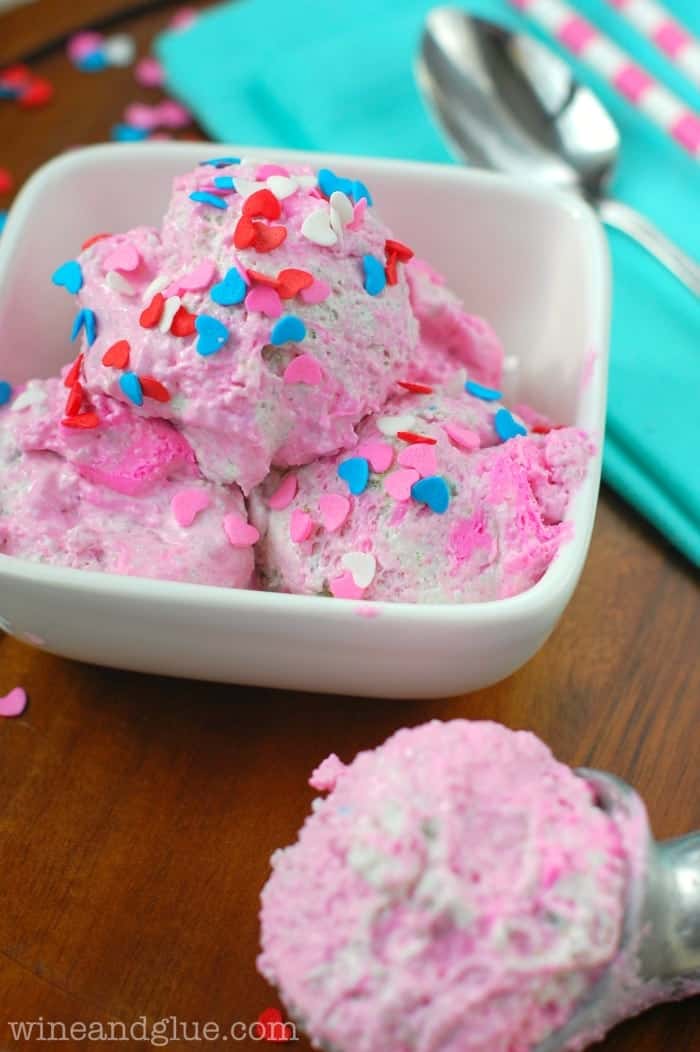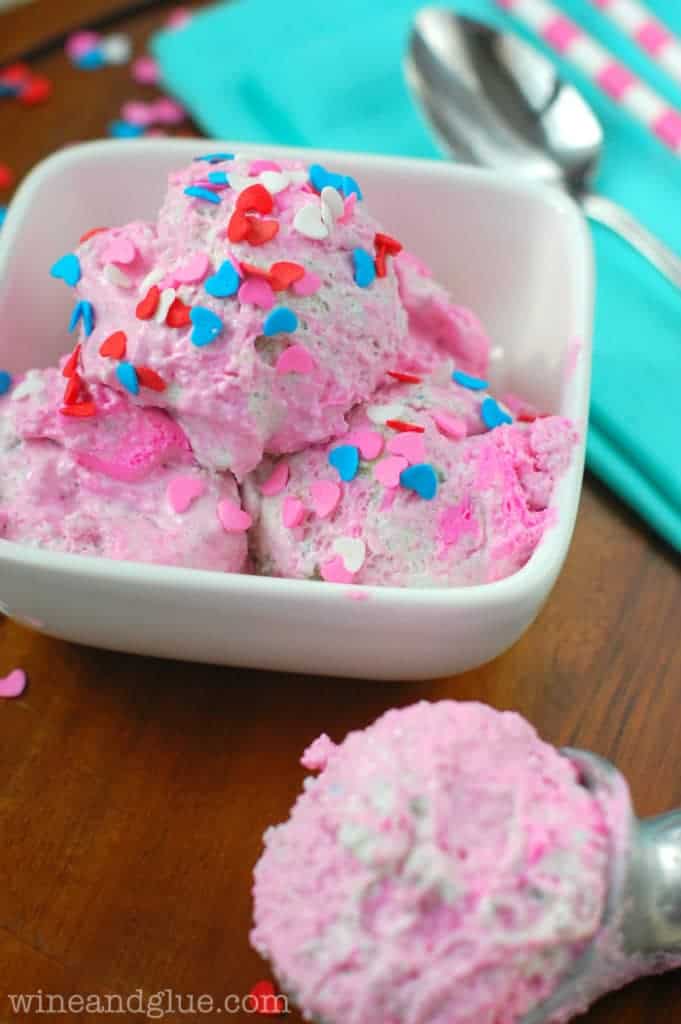 Kids with summer birthdays could celebrate with this birthday cake ice cream! Fun, colorful and oh so yummy.
No Machine Caramel Swirl Ice Cream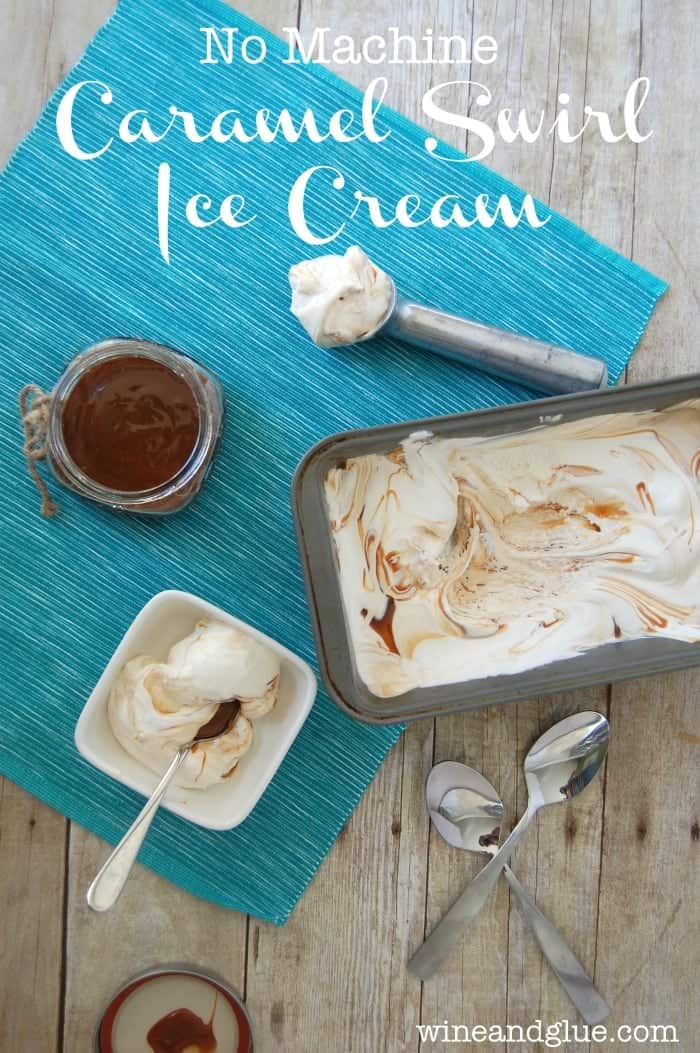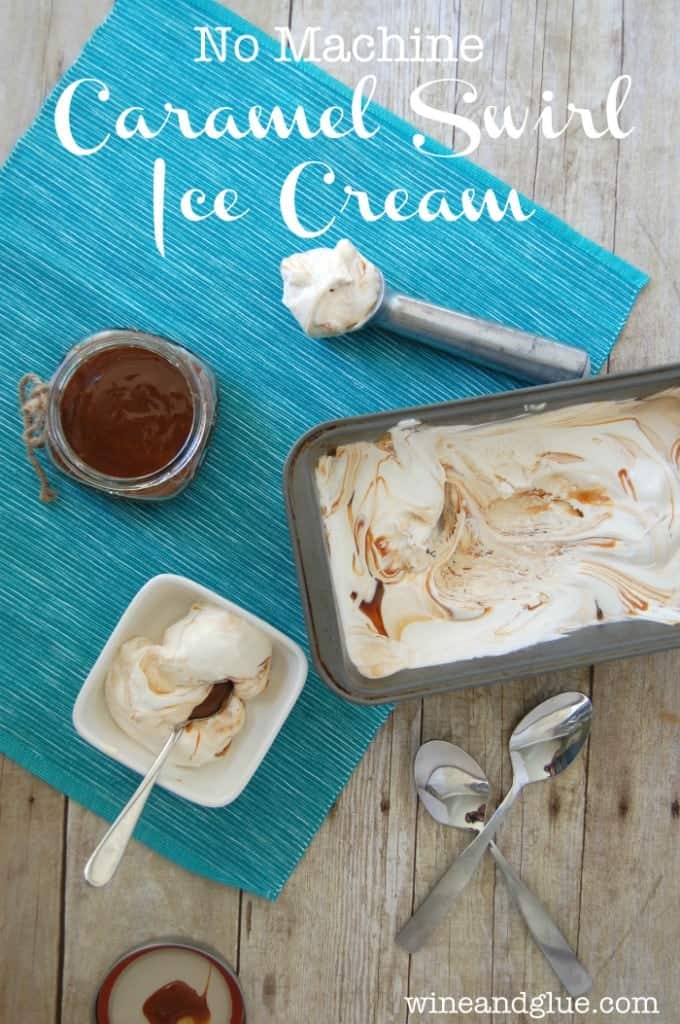 No ice cream machine needed for this creamy concoction! Rich caramel sauce, soft vanilla ice cream, a match made in heaven!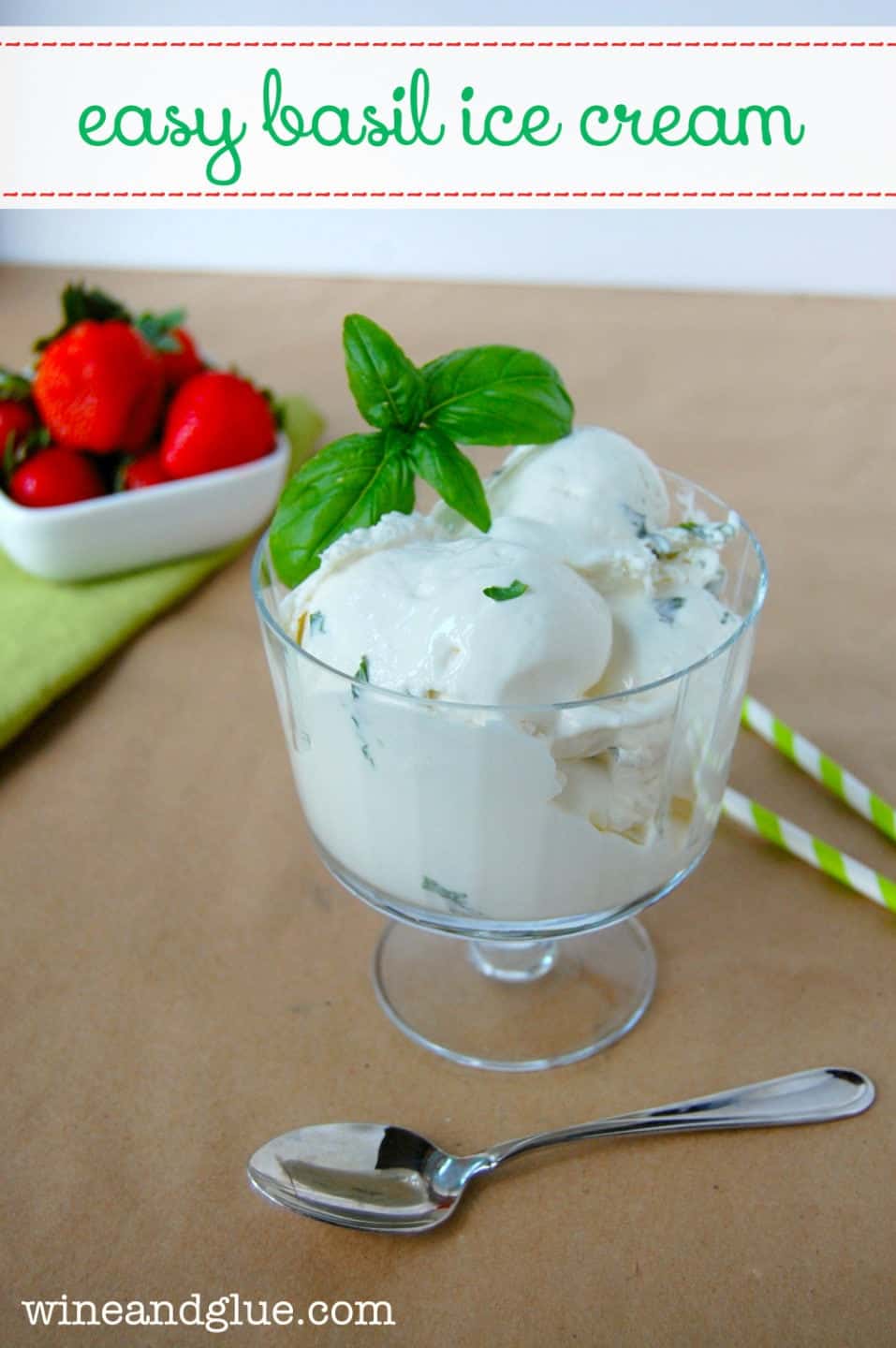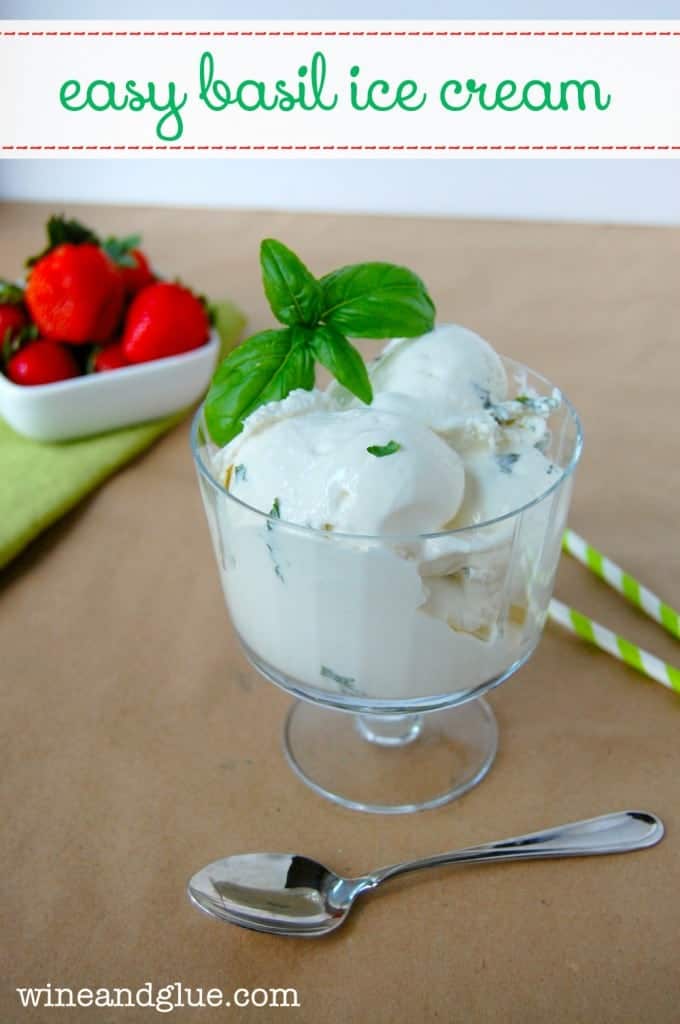 Fresh and vibrant with a hint of invigorating basil flavor, this ice cream doesn't need a machine to make and turns out creamy and refreshing every time!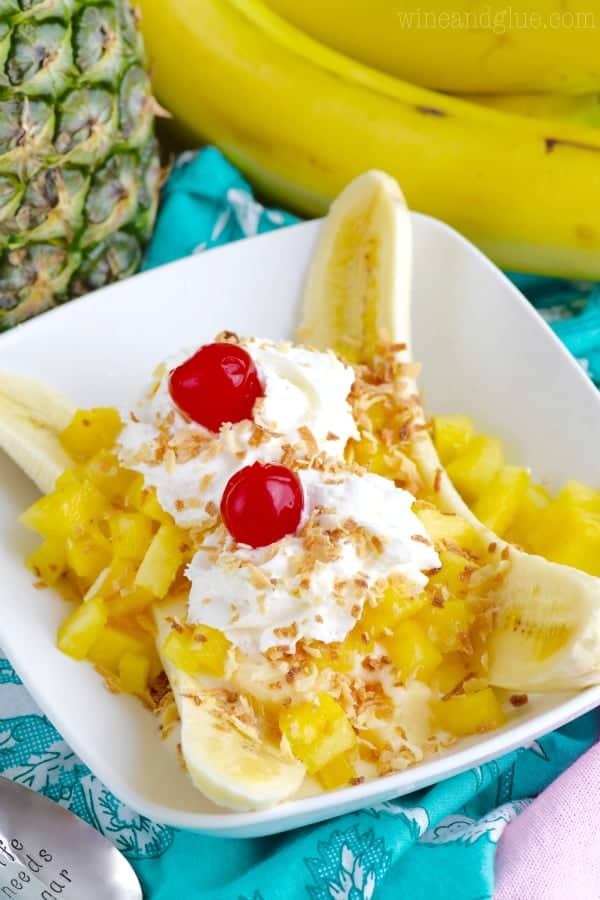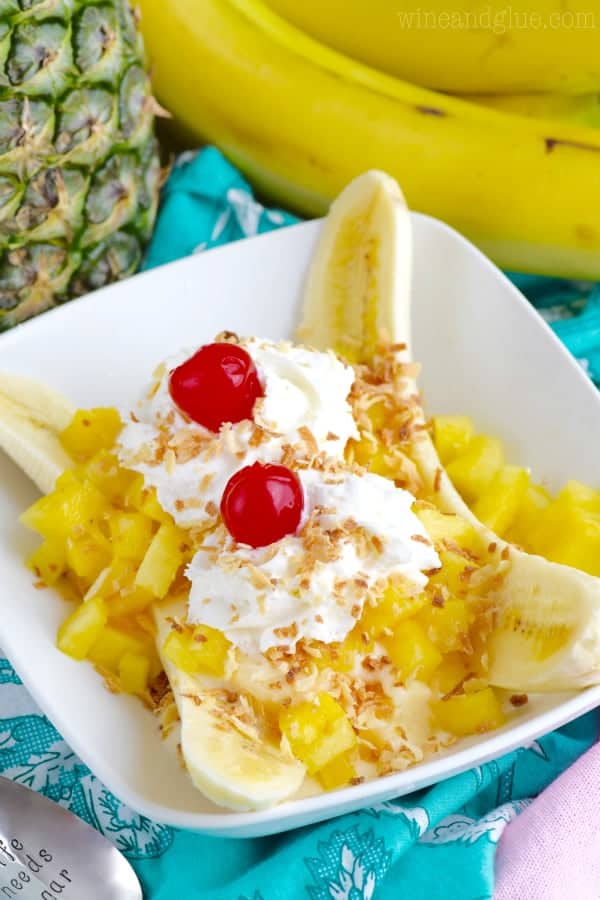 This tropical treat has all the flavors of an island getaway, with toasted coconut, banana, pineapple and refreshingly creamy ice cream.
Ice Cream Magic Shell Recipes
Homemade ice cream tastes even better when covered with homemade toppings, like these magic shells. They drizzle on over the top of ice cream, then harden for a delicious texture. Enjoy!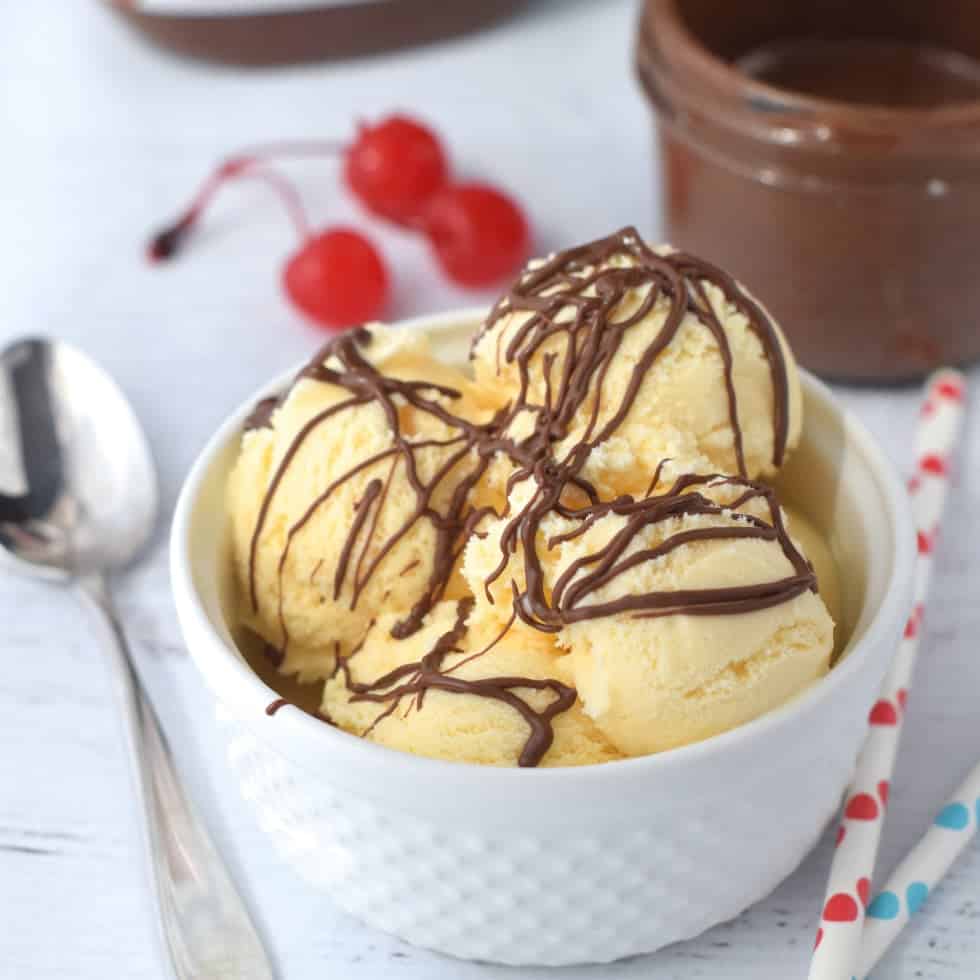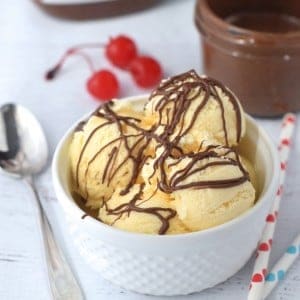 Who doesn't love Nutella? This tasty hazelnut magic shell takes ordinary ice cream to extraordinary levels. So yummy!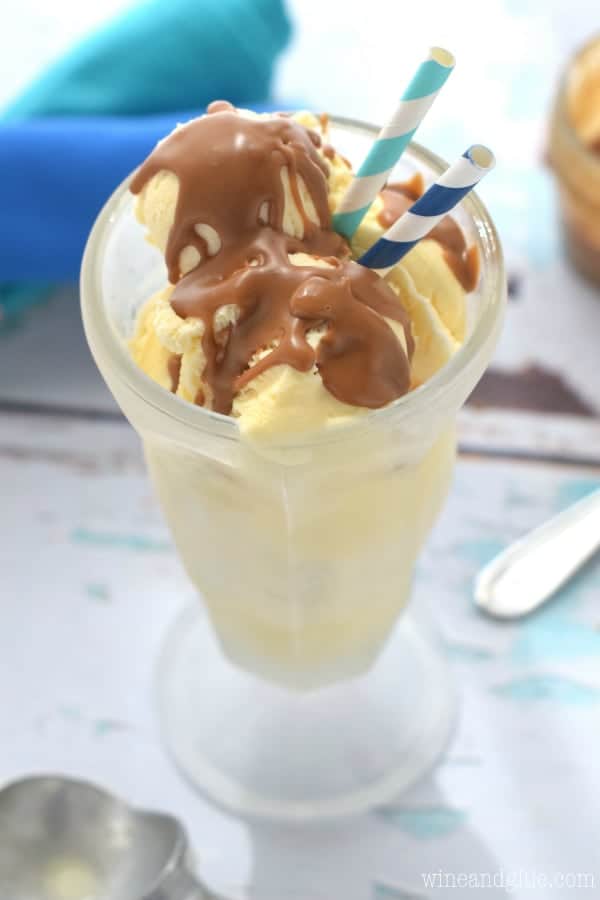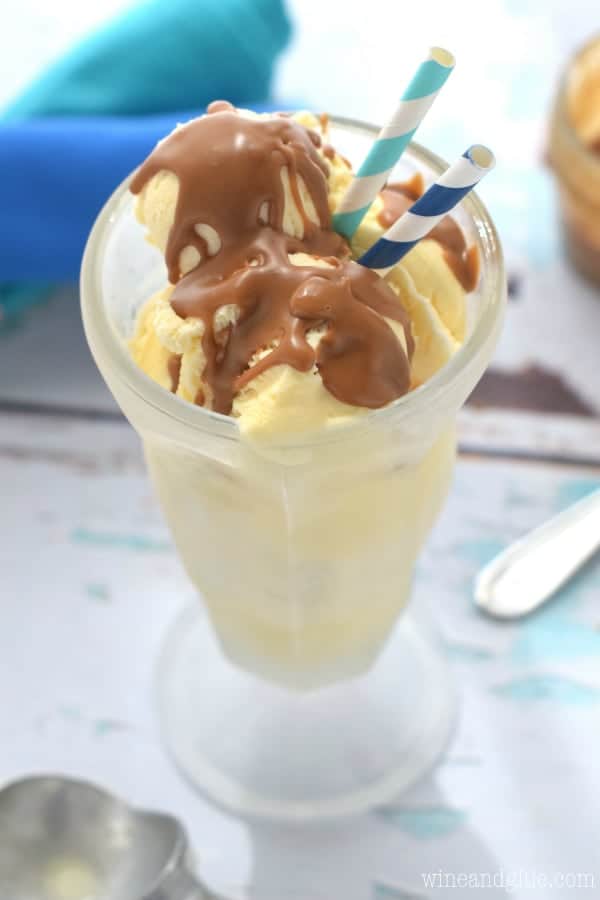 This velvety smooth magic shell made with yummy cookie butter is such a delicious option for ice cream! Fun for the kids to help make, too.
Homespun Milkshakes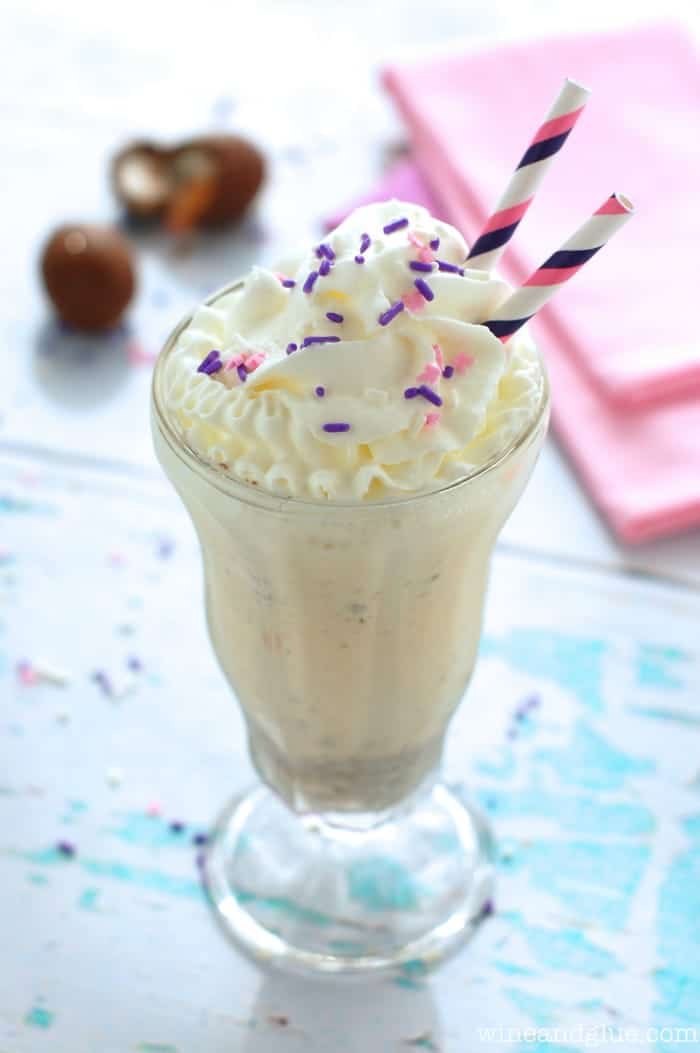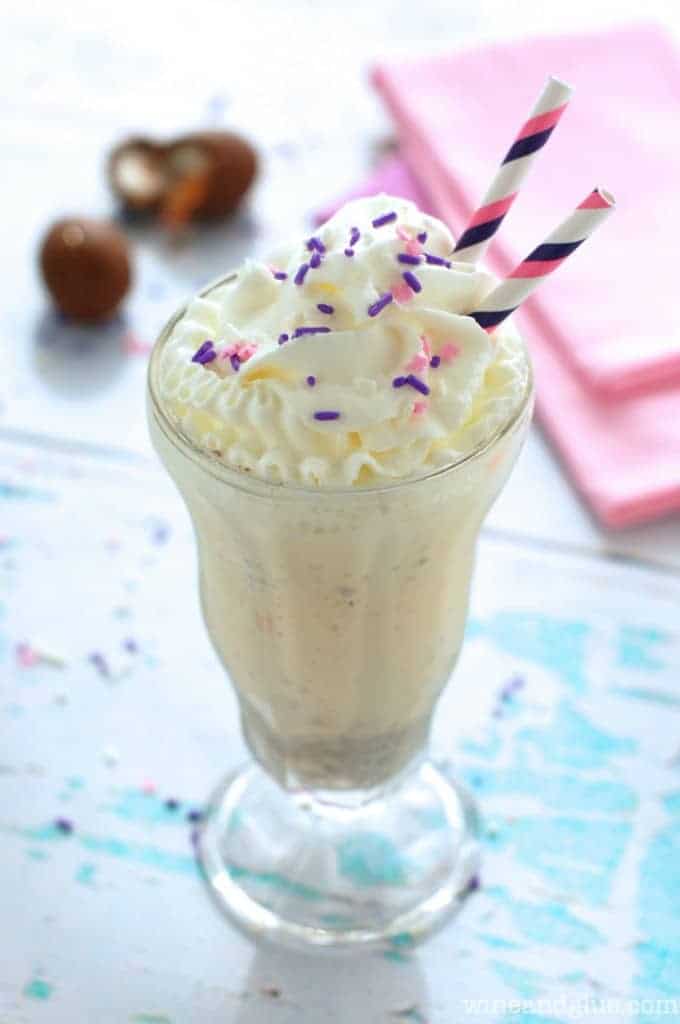 My very favorite Easter candy blended into creamy vanilla ice cream, this is one of the best treats you can offer to your little Easter bunnies this spring!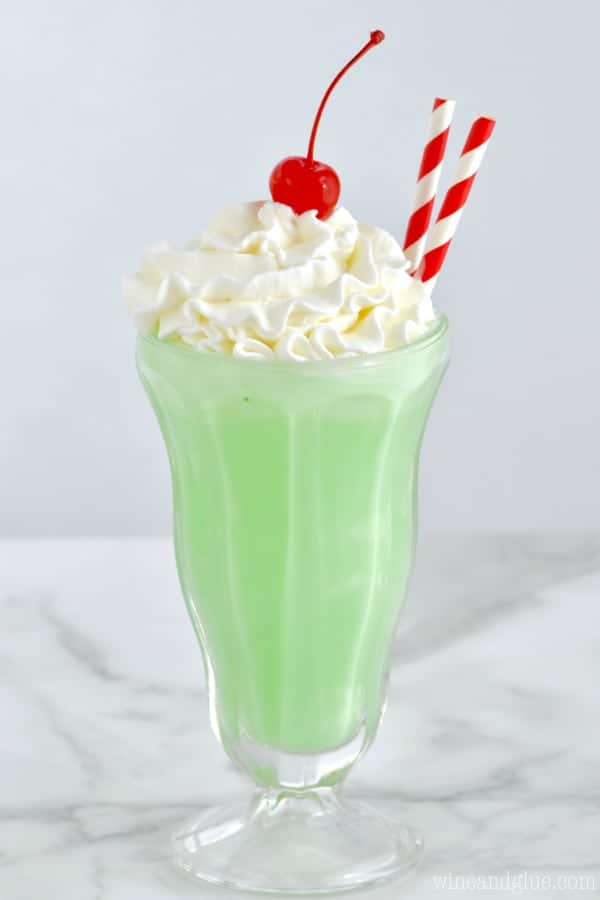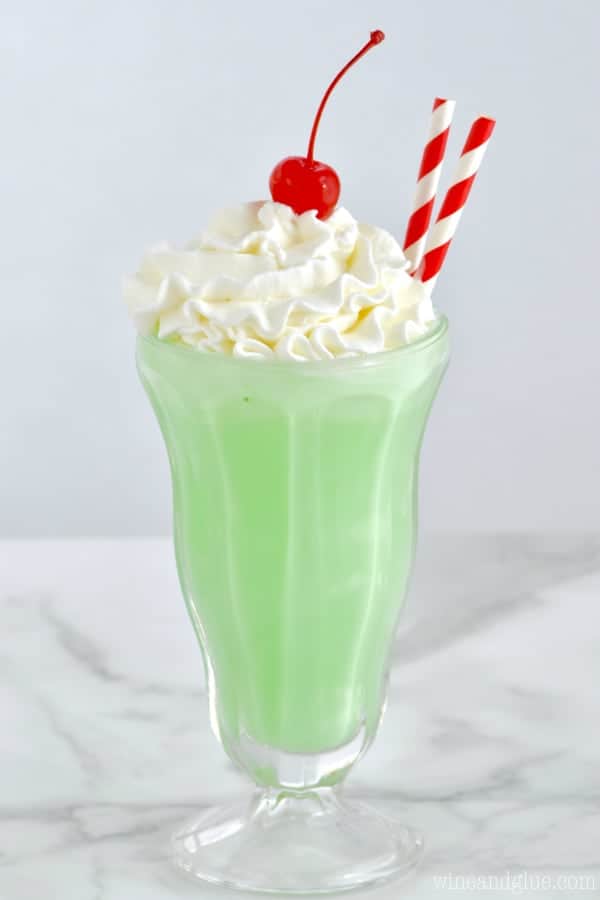 St. Patrick's Day just isn't complete without this green minty shake. Skip the lines at the fast food counters and make your own for a fraction of the cost!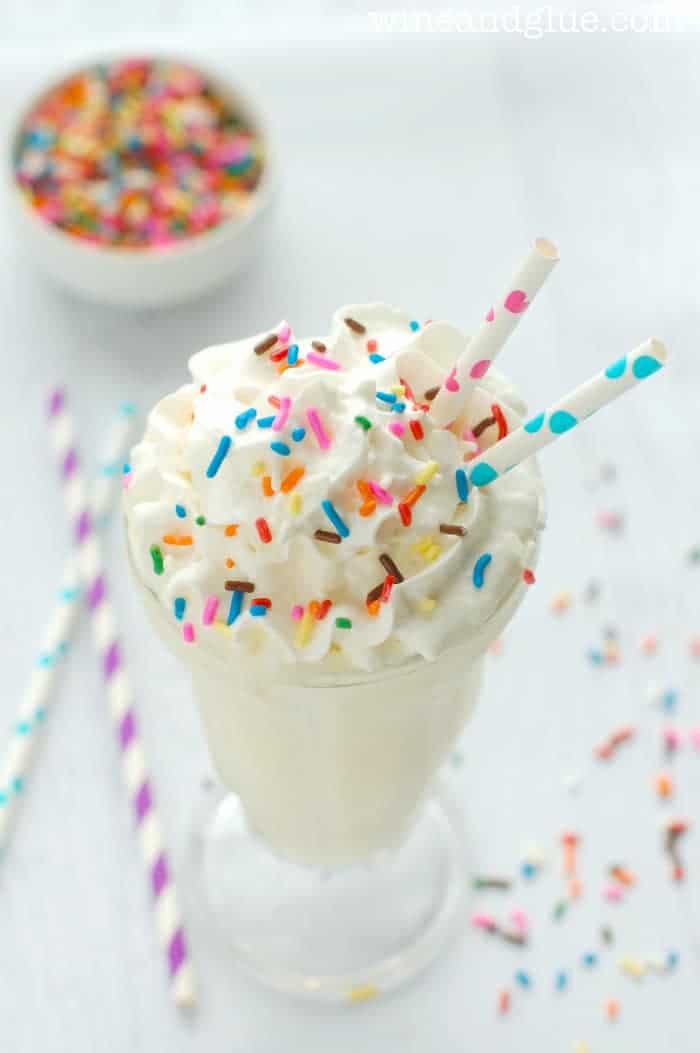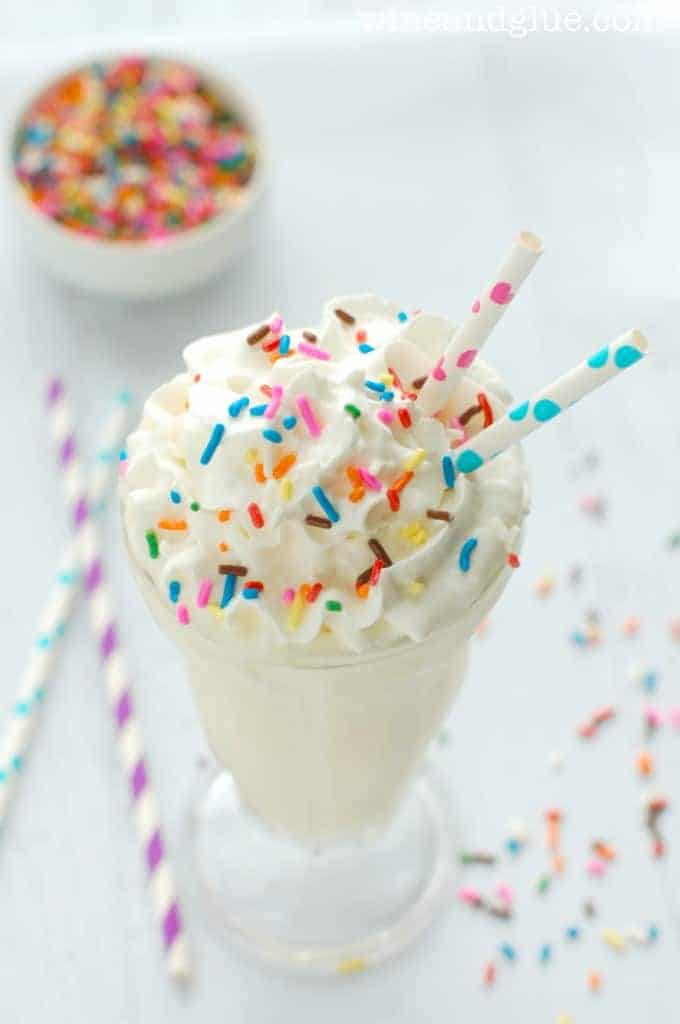 Everything tastes better with sprinkles! This funfetti cake shake combines fun rainbow colors with a tasty cake batter milkshake. Luscious!
Grasshopper Shake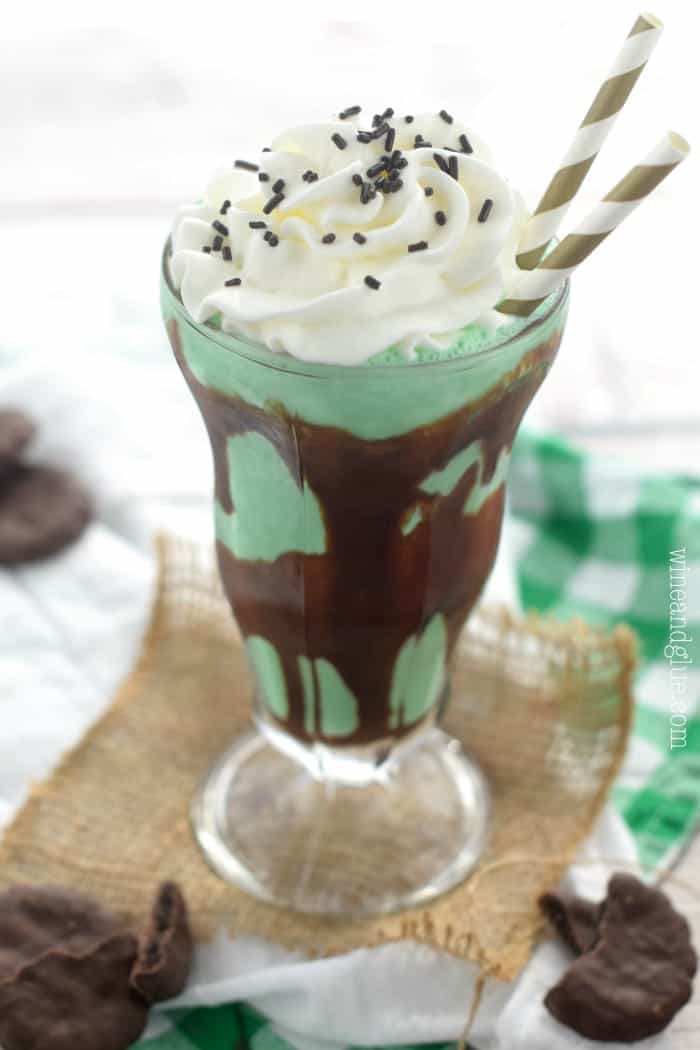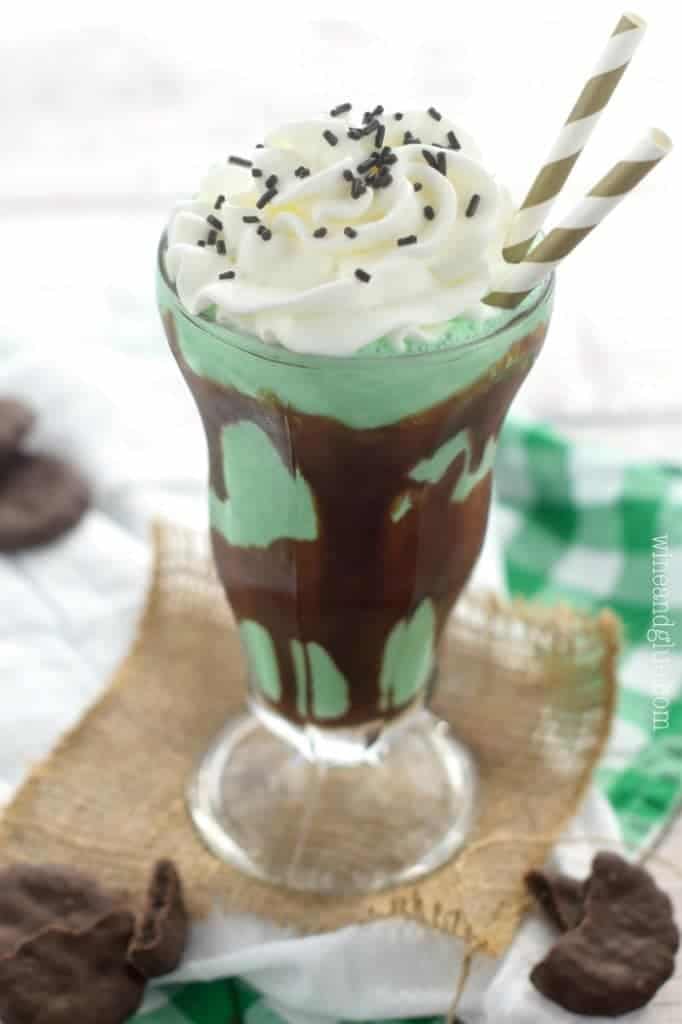 This grown-up milkshake combines tastes like thin mint cookies in milkshake form! Omit the alcohol for the youngsters and it's still delicious!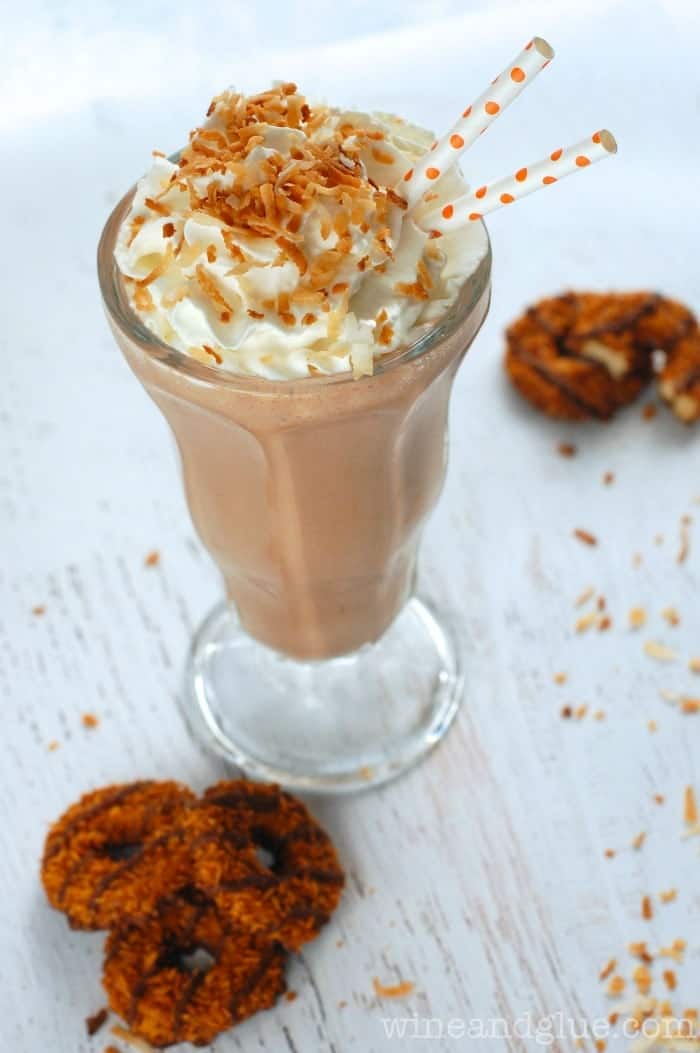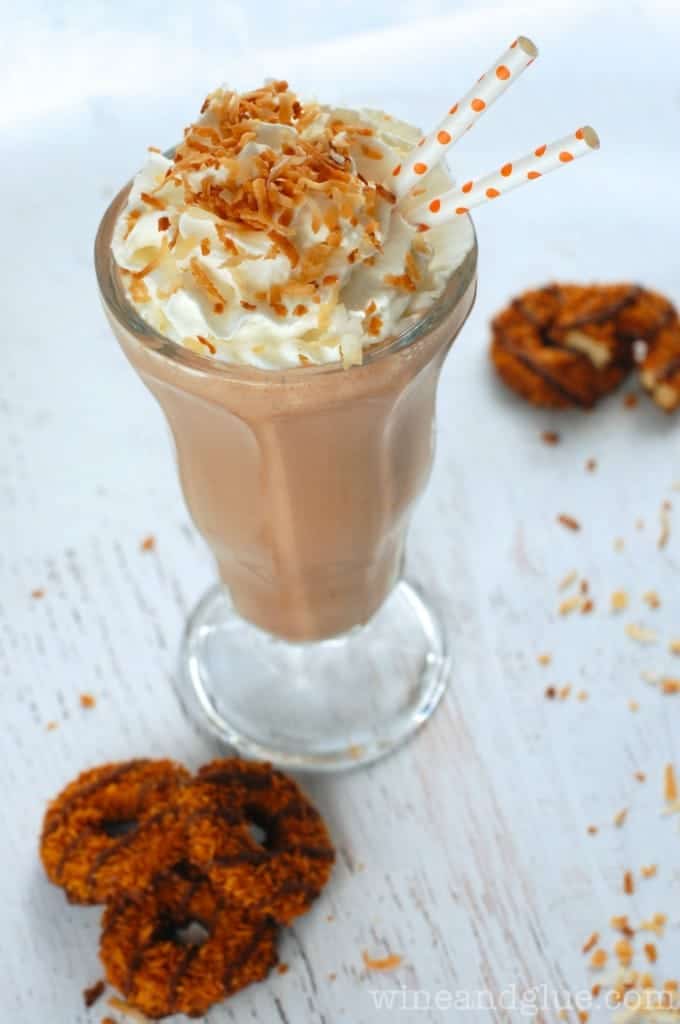 Those Girl Scouts really know their stuff! Combine the flavors of these girl scout Samoa cookies into a creamy shake and you have a dessert that kids and adults will love!
Chocolate Strawberry Cake 'n Shake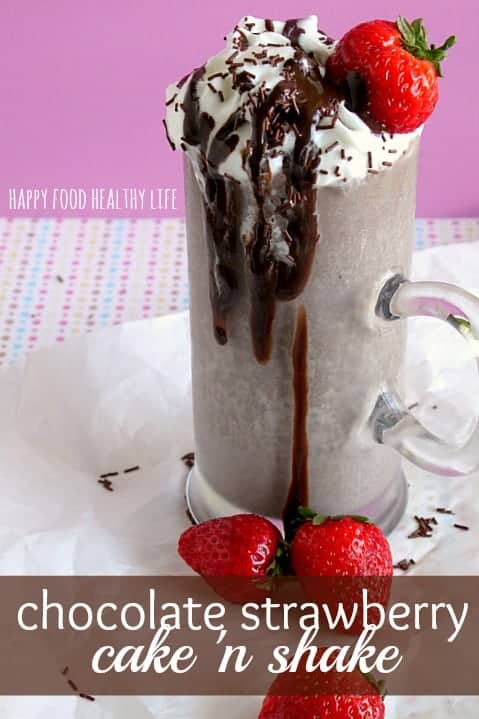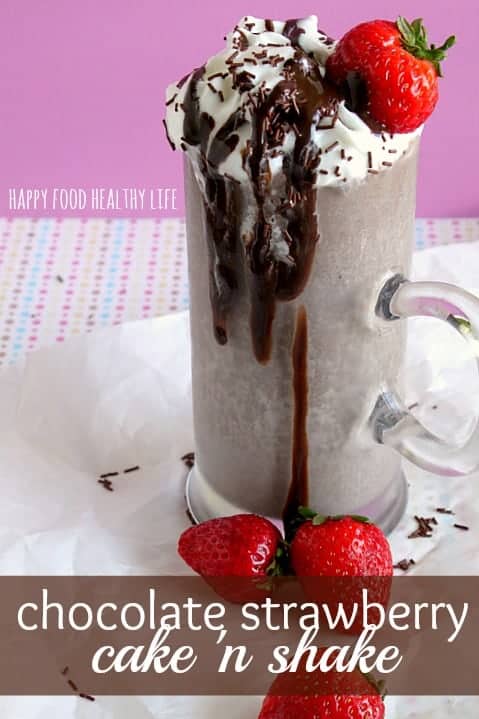 My friend Holly at Happy Food Healthy Life shared this incredibly rich chocolate strawberry cake 'n shake with me once and my life has never been the same. Try this one and be prepared to be blown away!
Luscious Ice Cream Pies
Ice Cream Pies are really simple to make, yet look fancy and taste incredible. Like many ice cream desserts, they're versatile, creamy and divinely delicious! A perfect summer treat for a special occasion.
Chocolate Chip Cookie Crusted Cookie Dough Ice Cream Pie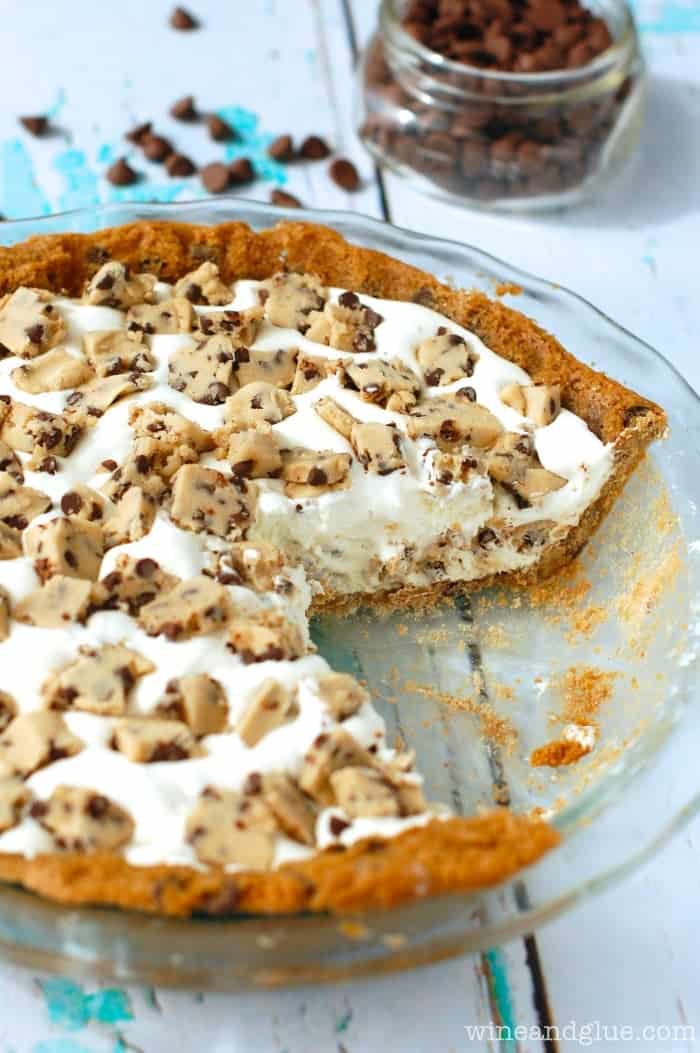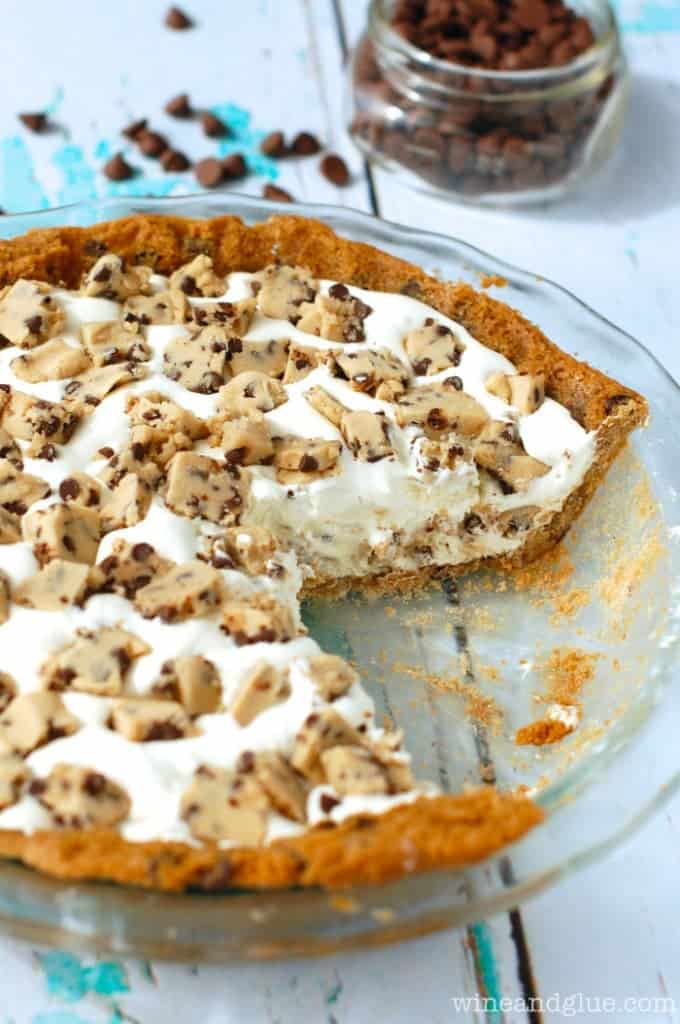 This cookie dough ice cream pie boasts a crust made out of an actual chocolate chip cookie, filled with creamy ice cream and cookie dough on top. This is a cookie lover's dream dessert!
Chocolate Pumpkin Ice Cream Pie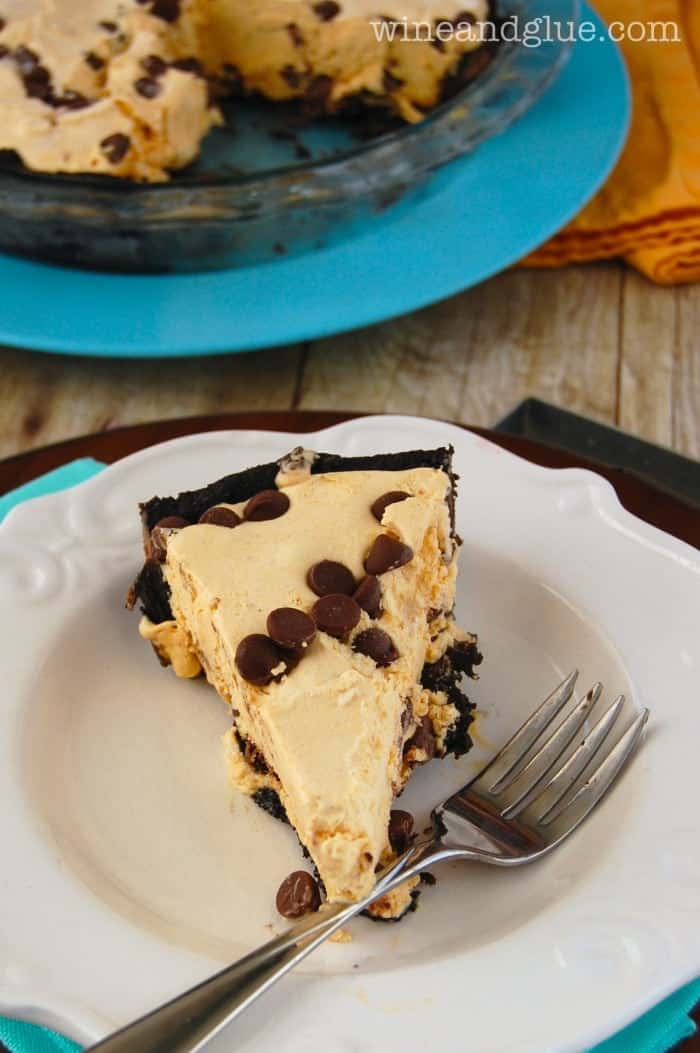 This ice cream treat will help you ease into fall by combining seasonal favorite pumpkin with rich chocolate and ice cream. A delicious dessert for late summer.
Triple Chocolate Raspberry Ice Cream Pie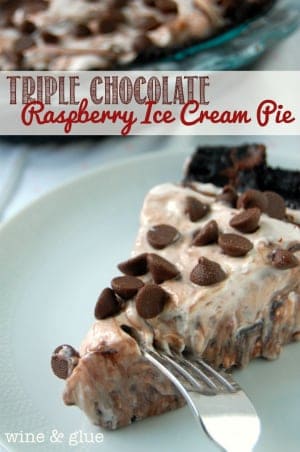 Triple chocolate is always okay in my book, but combined with fresh, flavorful raspberries? Be still my heart! This is a special summertime treat to make for your loved ones.
Boozy Frozen Treats
Last but definitely not least, I need to share some of my very favorite frozen cocktails! There is nothing I love more than relaxing on the patio with a cool drink in my hand, laughing with family and friends. Try a few of my favorites recipes. Cheers!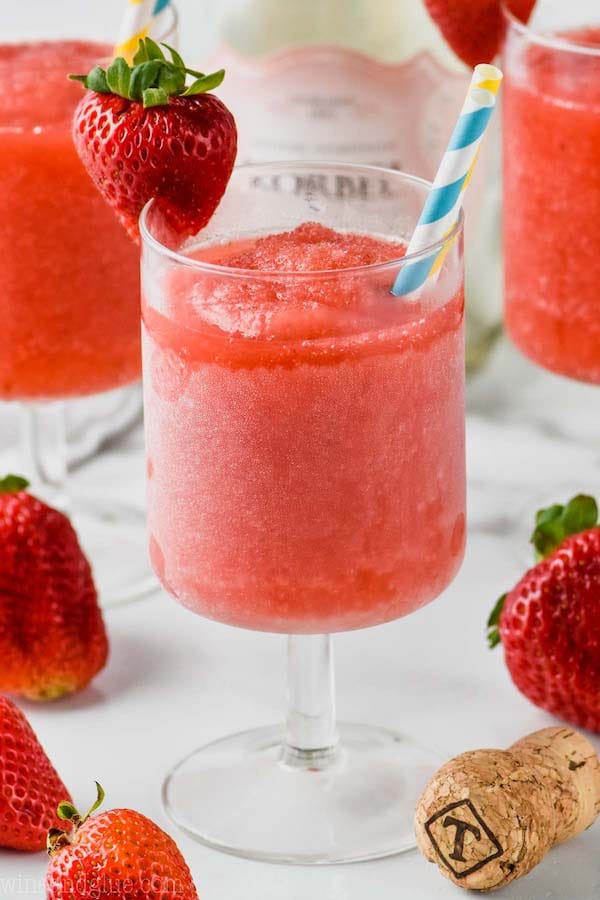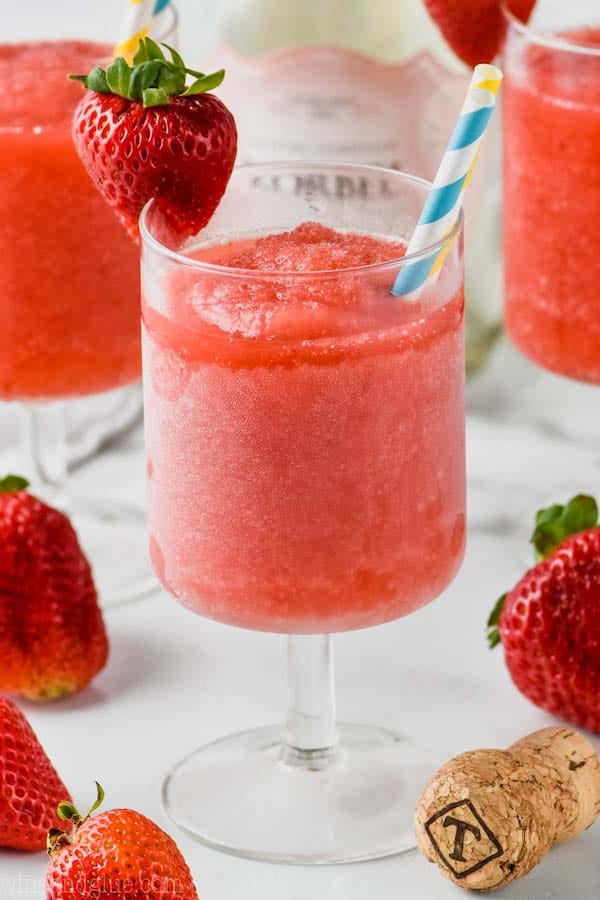 Gorgeous Rose wine, citrus flavored vodka, simple syrup and lots of fresh berries blend together and freeze for the most flavorful, beautiful cocktail for summer!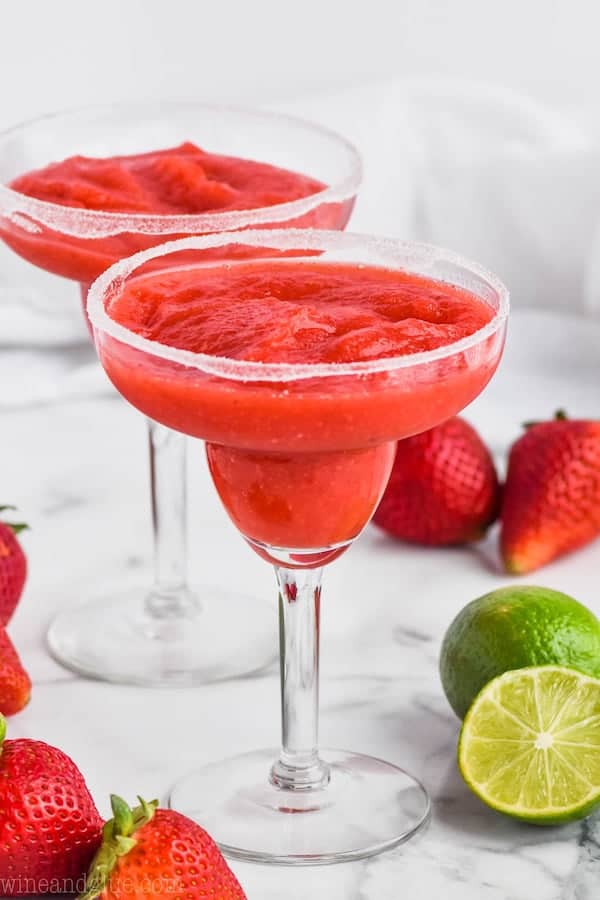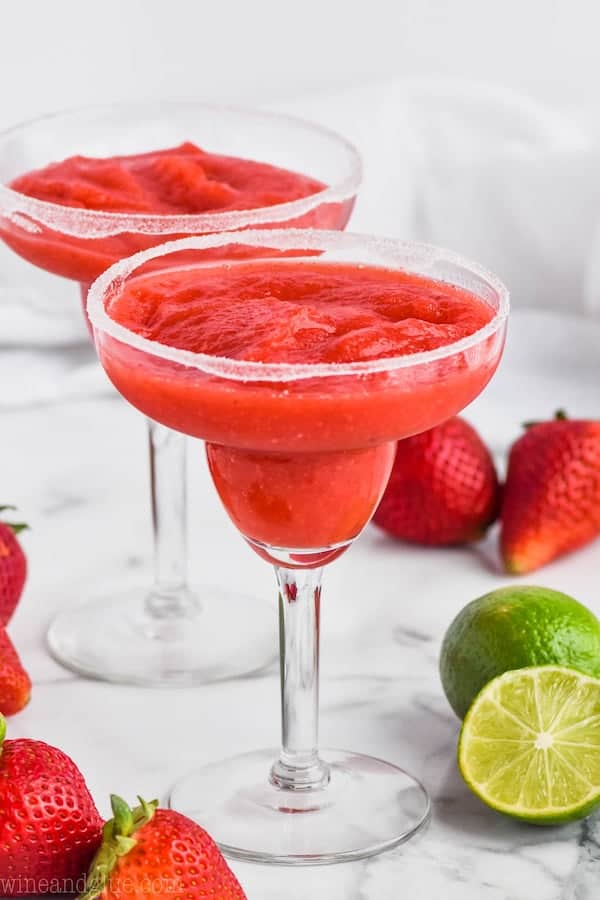 Cool down on hot summer nights with these refreshing strawberry margaritas and some chips and salsa. Perfection!
Red White and Blue Wine Slushies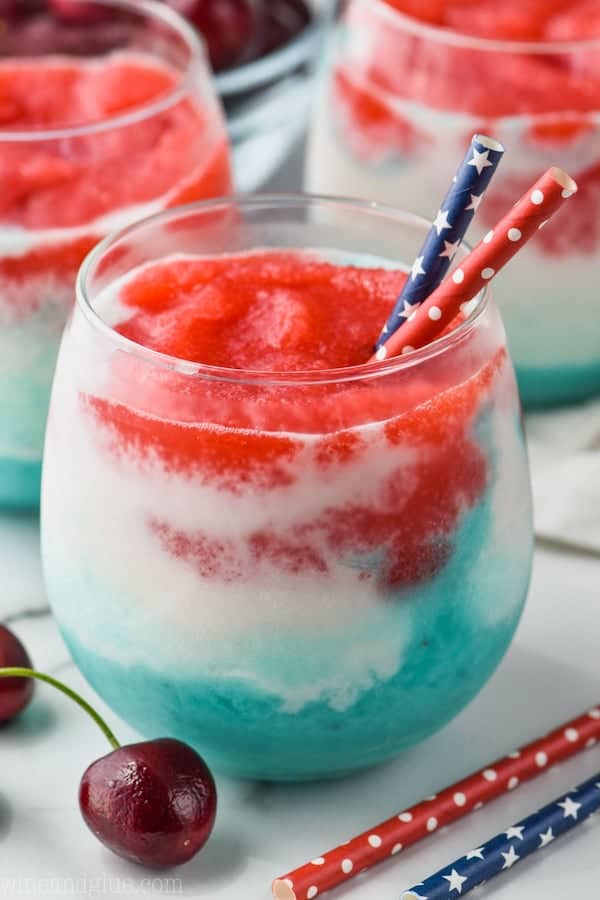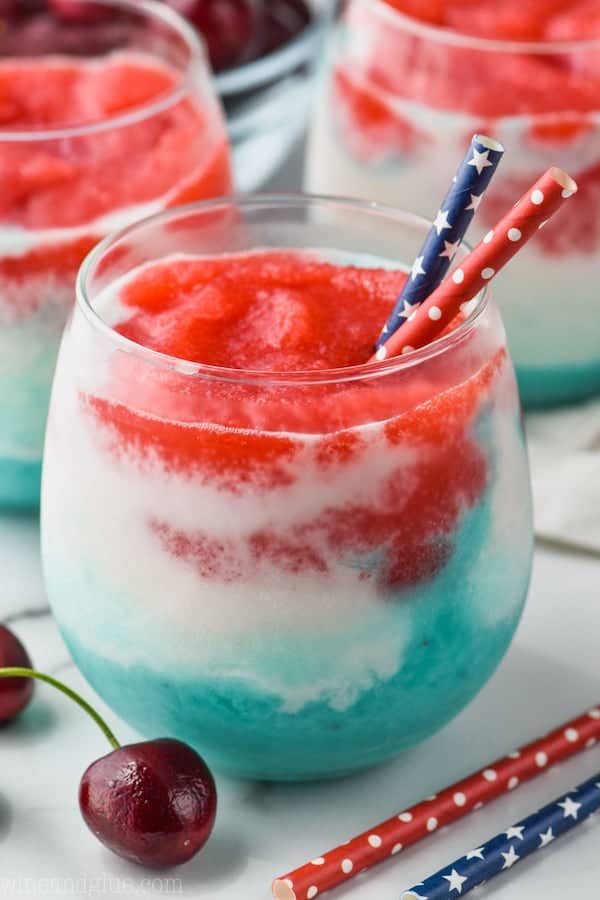 Let freedom ring with these red, white and blue wine slushies. So much fun to make and serve at your July 4th barbecues.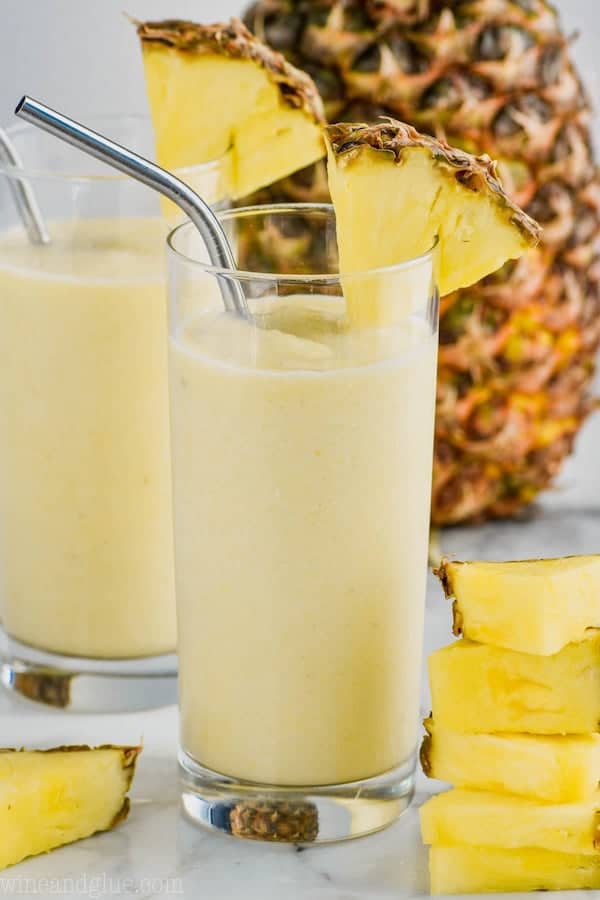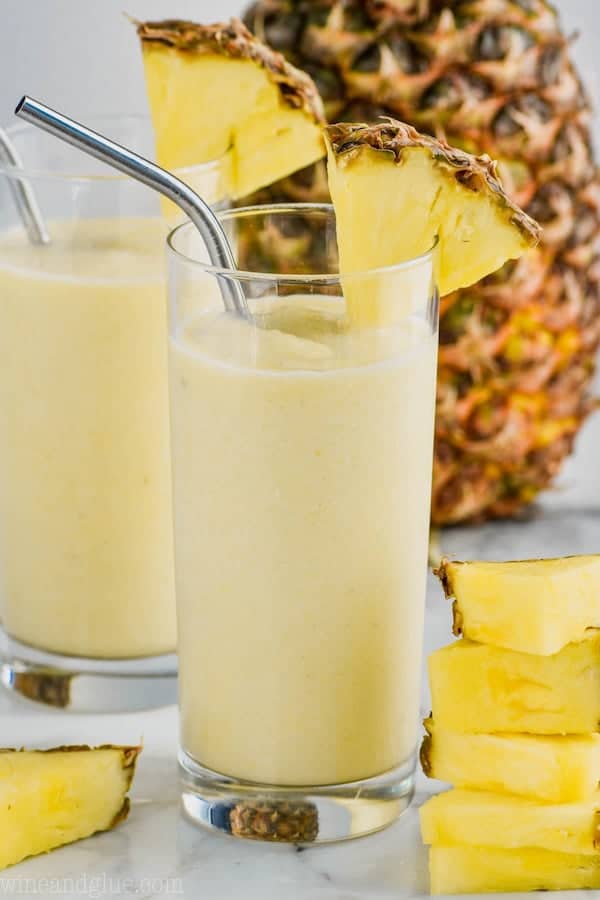 Tropical and creamy, this boozy version of the popular Dole Whip tastes like a tropical getaway, even if you're sipping them in the Midwest!