Recently we celebrated my dad's 75th birthday with a huge surprise party, filled with just about everyone he knows and a weekend of family fun.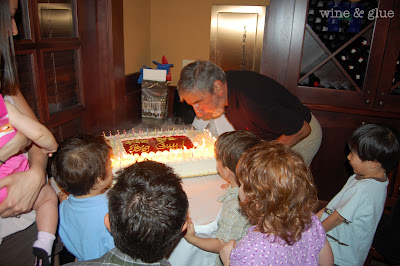 And while I know my dad loved his party, I think for all of us, the best part of the weekend for him and for us was the time we spent as just our immediately family, me, my brothers, our spouses, my dad, his girlfriend, and his adorable grandchildren.
Friday night we gave him his birthday gift: a 60 page scrapbook full of family photos. The last page was titled, "75 Life Lessons My Dad Taught Me." It was an idea I got from my good friend, Cathy. A few years ago, she and her siblings compiled the same type of list for her dad for his 60th birthday, and she said it was one of the greatest gifts they ever gave him.
So, we decided to do the same, and my brothers and I (with the help of our spouses and even a couple thrown in from a dear childhood friend) came up with a list of 75 things our dad has taught us over the years.
And now with Father's Day just around the corner, I couldn't help but share this gift that my dad loved so much.
Some were inside jokes.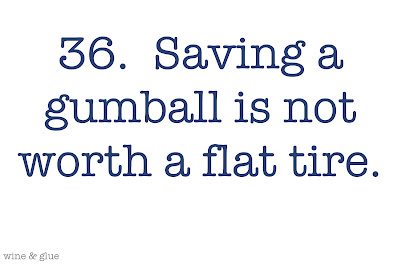 Some captured who my dad really is.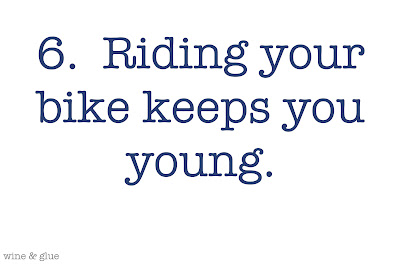 (Seriously, my dad sets the bar pretty high on keeping yourself young . . . at 75 he still plans on doing a 150 mile two day bike ride. For those of you who know him (and those of you who don't!) if you'd like to show your support, click
here
.)
Some reflected some of the things we love most about him.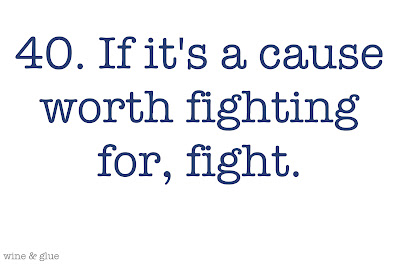 Some went together and caused us to laugh until we cried.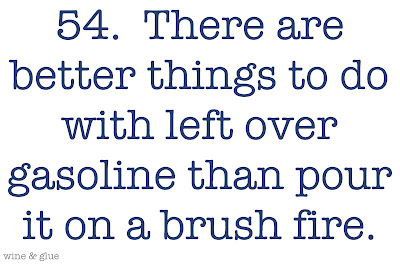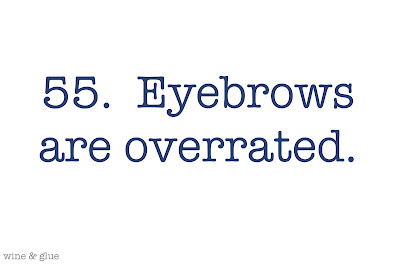 Some poked fun at him just a little . . .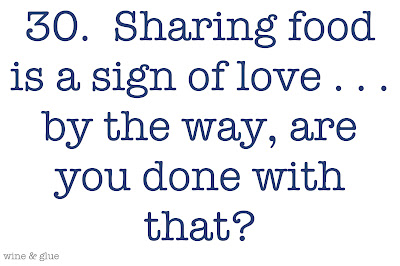 Some conveyed our love.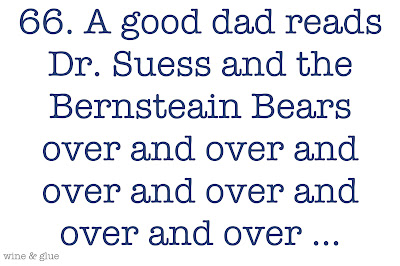 Some were things we have heard him say all our lives.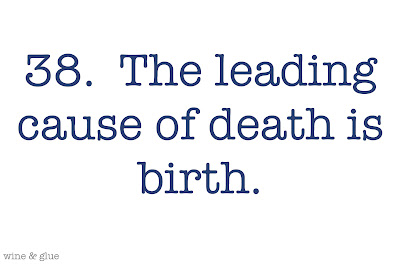 And some were an attempt to show our extreme gratitude for all he has done for us.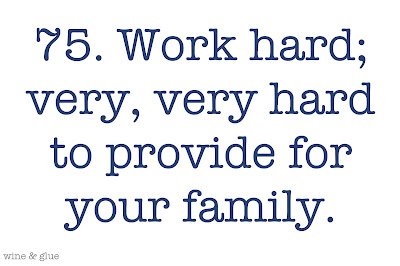 It was so much fun making the list, but it was even more fun listening to my dad read them out loud for the first time. We were all laughing so hard, my cheeks hurt afterwards. It was very much the highlight of my weekend.
My dad is such a good man. He has taken care of us so well, and we are so lucky to have him.
Happy Birthday, Dad!
We love you!!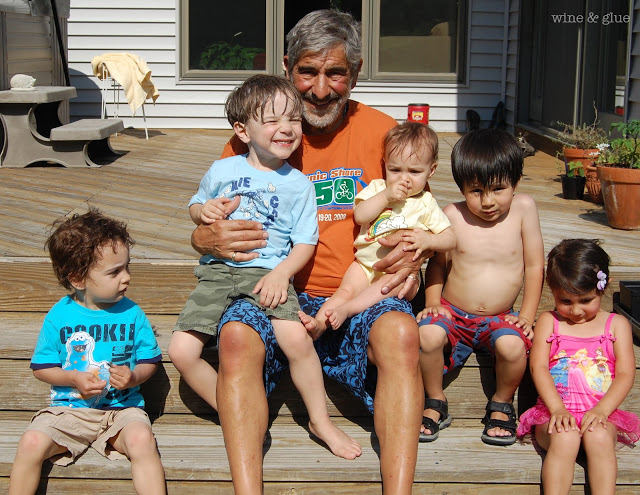 My dad with his grandchildren (minus Miss Carina who was taking a nap)