Beachside Wedding Table Numbers | An easy diy for a beachside wedding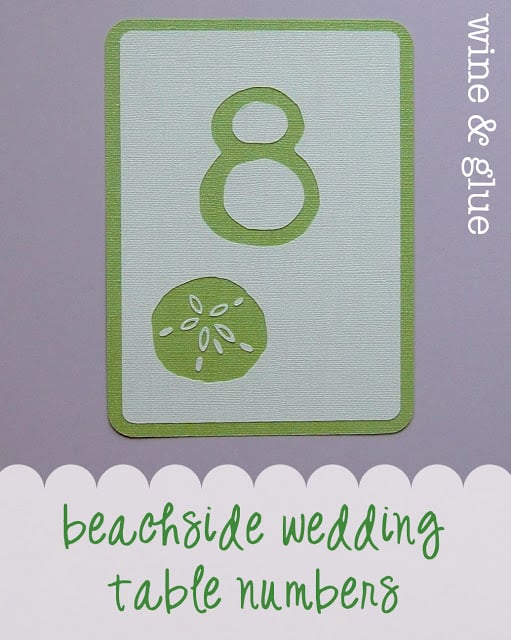 At the end of September my dear friend, Katie, is getting married in what is sure to be an absolutely beautiful wedding on the beach. This is us together many many many years ago in college.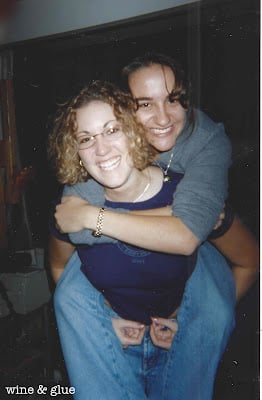 Katie was my very first friend when I went to college. I literally walked across the hall into her dorm room and said something along the lines of, "I don't have any friends. Will you be my friend??" Can you imagine? It is a testament to Katie's sweet heart that she didn't laugh in my face, but instead invited me to go with her to some silly freshman week orientation thing. Katie knew about 7,000 people at our school, but she took pity on my dorky soul and befriended me anyway. She's awesome like that.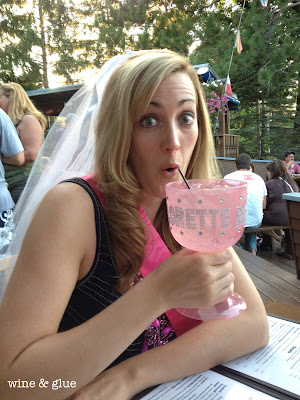 I would love nothing more than to be there and celebrate with her on her special day, but my life kind of got in the way.
So . . . I thought that the very least I could do would be to help her with some wedding details. One of those was her table numbers.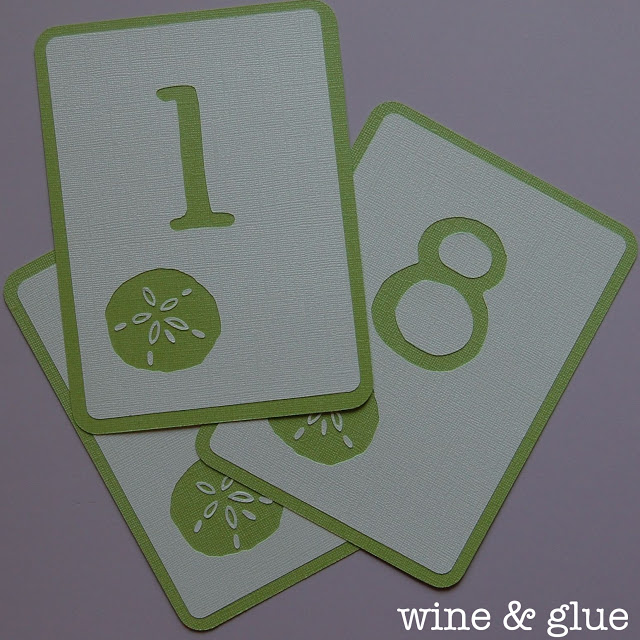 Katie is kind of the opposite of a Bridezilla. She's like Chillzilla. Or Bridechilla. I like Bridechilla. All she told me was that she would like it to incorporate a sand dollar, and that the place cards are going to incorporate starfish. She gave me some colors to work off of, and when I sent her three samples, she quickly picked one. I love doing things for people. And I love doing things for people even more when they are so agreeable.
I made these using the Silhouette Cameo.
It really could not have been easier. And given all the images that the Silhouette online store has to pick from, you could find just about anything to match the tone of your wedding. Then I picked up some gorgeous paper, and was just about done.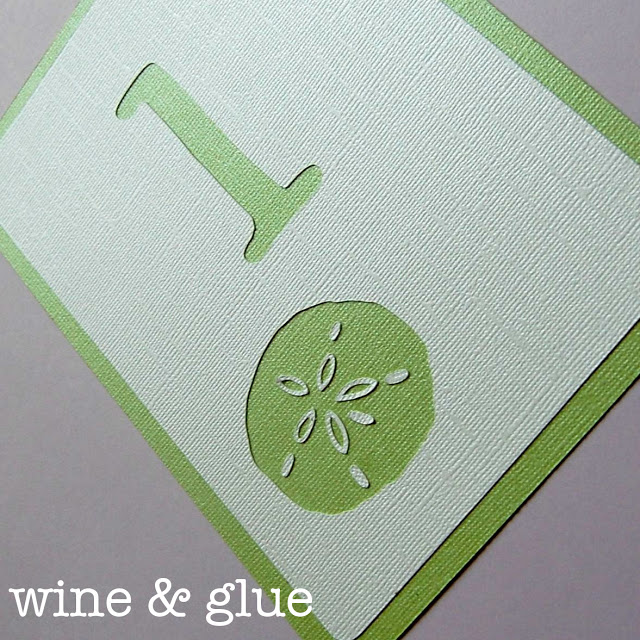 I love the textured quality that paper gives, versus just printing something out.
I will suggest that when you go to glue them, use Scotch Wrinkle Free glue sticks.
I have done a looooooot of paper crafting over the years, and I now buy these bad boys about three packs at a time, because they work so well. They really don't wrinkle the paper, and they are so easy to spread on. I have used the sprays, but I find that my fingers stick together for about 8 days following the project, and whatever surface I do it on has a perma-stick to it.
I'm pretty happy with how these turned out, and I hope my sweet Katie is too.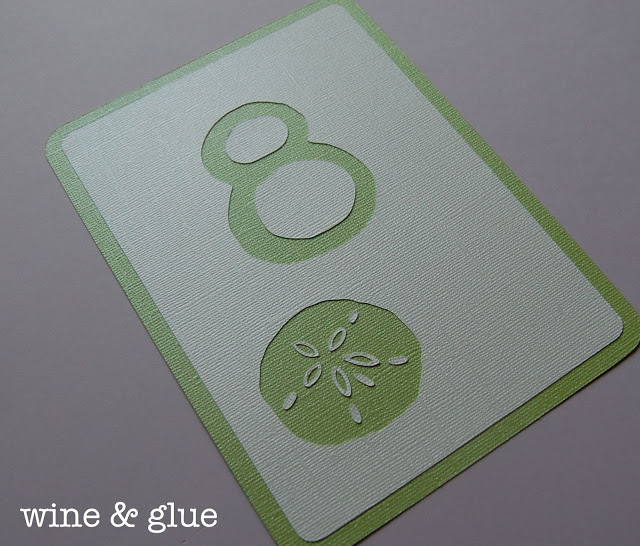 And I know you and Tommy will share a lifetime of happiness!