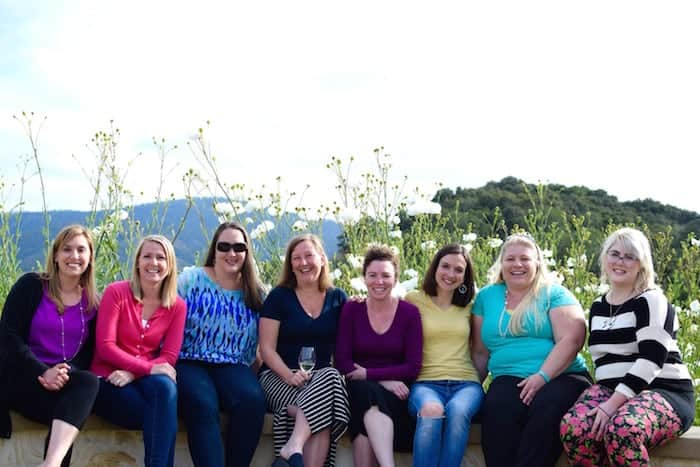 The bloggers at the Blogger Refresh Retreat:  Dorothy from Crazy for Crust, Mindy from Creative Juice, Glory from Glorious Treats, Heather from Heather's French Press, Amy from Very Culinary, Cathy from Lemon Tree Dwelling, Trish from Mom on Timeout, and Hayley from The Domestic Rebel. (Not pictured:  Yours truly and Amy from Amy's Healthy Baking)
Last month I had the great good fortune of attending the Blogger Refresh Retreat in Carmel, CA at the amazing and gorgeous Holman Ranch with the spectacular bloggers you see pictured above. Every time I spend time with bloggers in person I leave feeling inspired, rejuvenated, and absolutely blessed to be part of such an amazing and talented community. This time was no exception!
From the moment Cathy and I stepped off the plan and were picked up by Trish and Amy, I felt like I was laughing. There was a three hour drive down to Carmel, and we talked the. entire. time. There were moments when I was laughing so hard I thought I would pee myself (just kidding, Trish. I'd never pee in your sweet car.)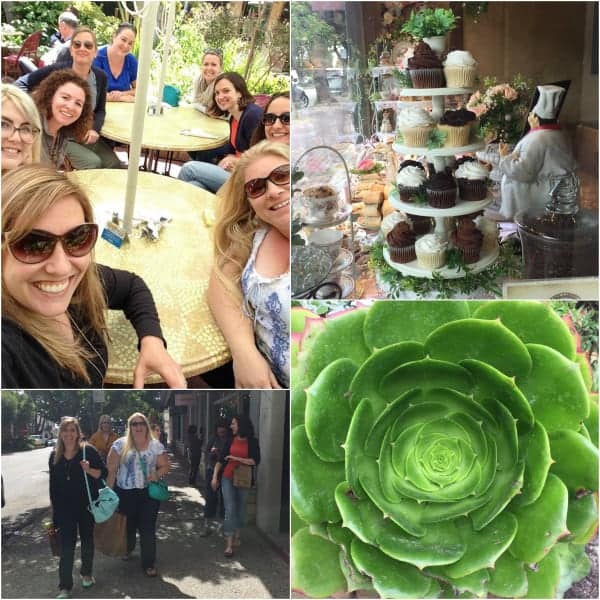 (Awesome selfie photo credit goes to Dorothy . . . I'm convinced she is incapable of taking a bad selfie.)
You guys, blogging friends are just the best. They get you in a way that other people can't. It's like you live this most amazing, yet ridiculous life of making food and taking pictures and living on social media, and they just. get. it. It's incredible to me that you can meet someone in person for the first time and feel like you have hung out dozens of times before. That was what our afternoon in Carmel was.
And then we went to the gorgeous Holman Ranch.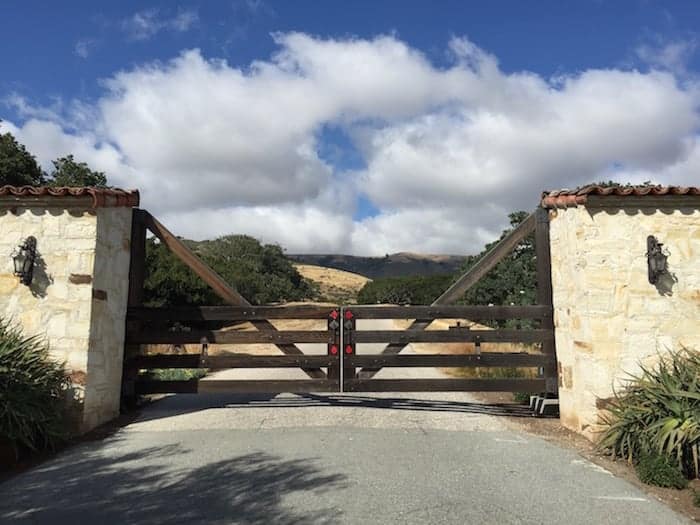 With each turn there we were met with undeniable beauty.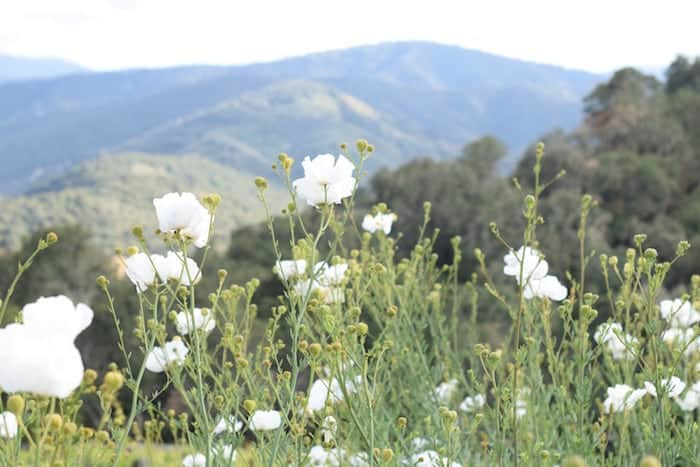 Holman Ranch is a beautiful site that is part ranch, part vineyard, part private estate that has the capabilities to host a wide range of events from weddings to corporate retreats to a bunch of goofy bloggers who like to talk, laugh, and cook!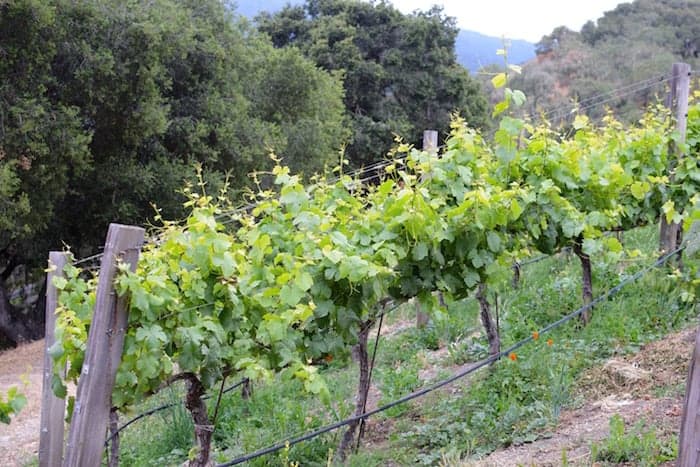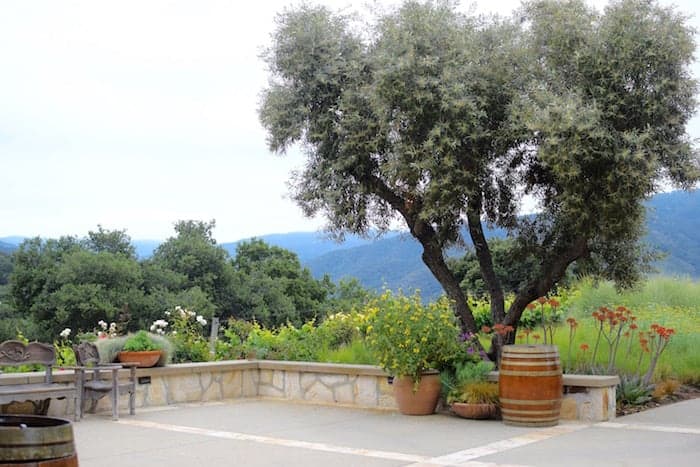 There were 10 individual rooms hosted in three different buildings, with multiple communal spaces including one that was a living room and kitchen. In other words, it was perfect.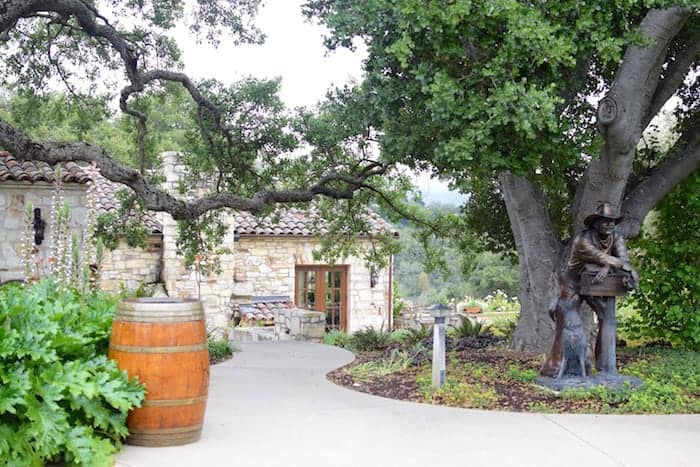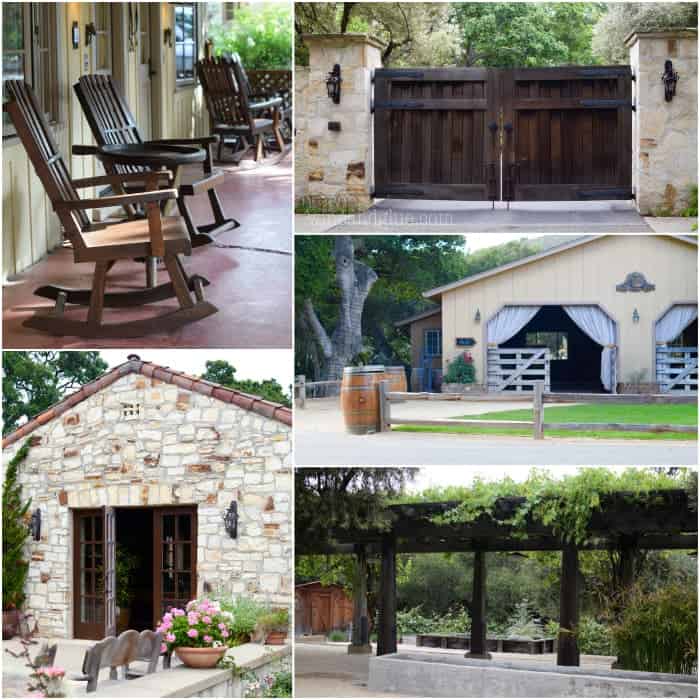 Those rocking chairs were right outside of my room, I have about eighty billion pictures of those breath taking gates, that barn building feels like it was just made for a rustic wedding reception, that building on the bottom left was home to several spaces with couches and tables and the sweetest little chapel.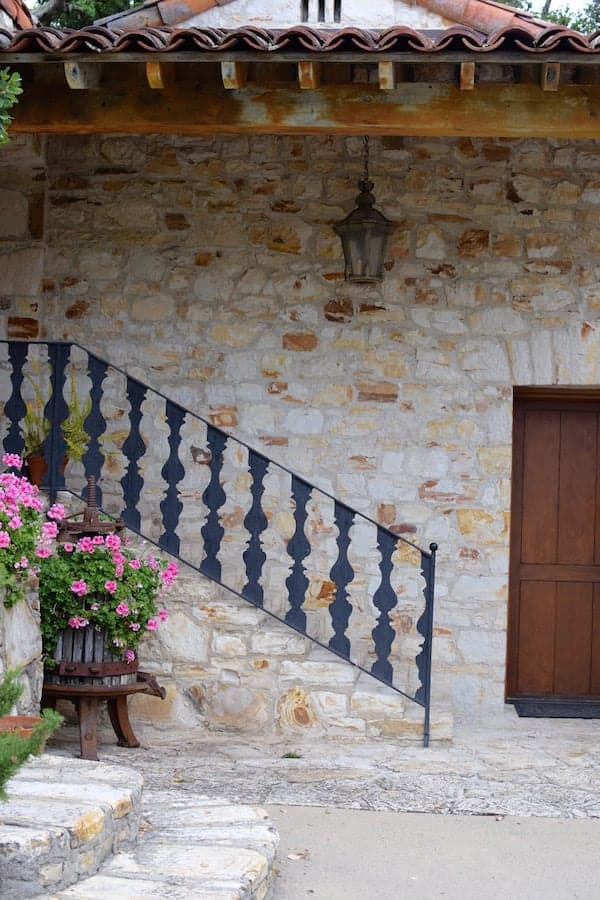 And the foliage. I literally almost missed my plane home because I was so busy trying to capture it all. (And trying to pick what photos to include almost gave me a panic attack because the setting was just that amazing.)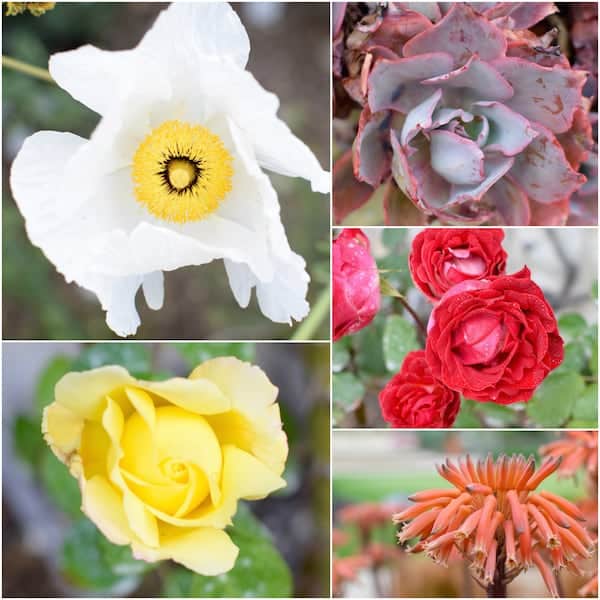 One of the best things (who am I kidding, it's all amazing, there's no best thing) about getting together with food bloggers is the massive love affair with food we all have. We honestly could have spent all 36 hours just talking about food. We started our foodenture at Will's Fargo Restaurant. You guys. Soooooo good!! I had the lobster tail and some of their wine. It was absolutely amazing. And the icing on the cake was being surprised with a birthday dessert. I'm sure Dorothy was behind that  . . . sigh, one of those friends that you just feel like the universe made sure you met because #duh.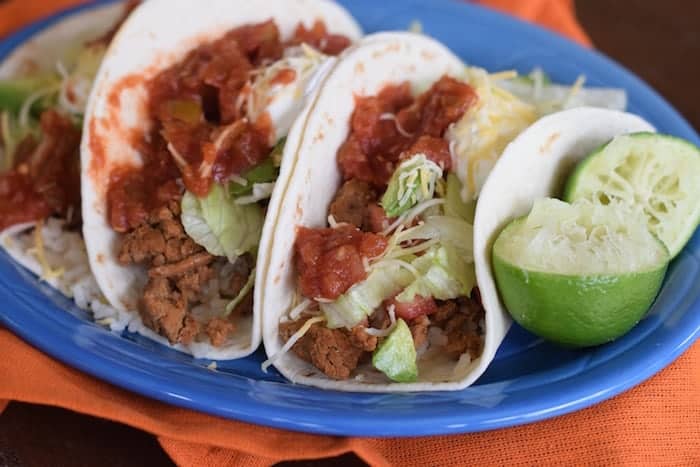 On Tuesday we cooked for each other! It was so incredible. And we were so lucky to have Jennie-O as a very generous sponsor, affording us the vast majority of our groceries as well as some of their awesome products. (You guys know how much love I have for Jennie-O right??) For lunch on Tuesday we had a taco bar with some of their seasoned taco meat. There is not a better lunch for a crowd! Sooo good. Made even better with some skinny margaritas thanks to Truvia! For breakfast on Wednesday Jennie-O gave us some of their breakfast links. Have you tried them  yet? They are amazing!
We had Trish's amazing muffins, Amy's quiche, Dorothy's cinnamon rolls, Dorothy's midori martinis, my cherry sangria, and so so so much more. There was a panini bar that we could not have had without the help of Hamilton Beach. And our evening on Wednesday was capped off with amazing Tilamook ice cream bars. Droooooool!!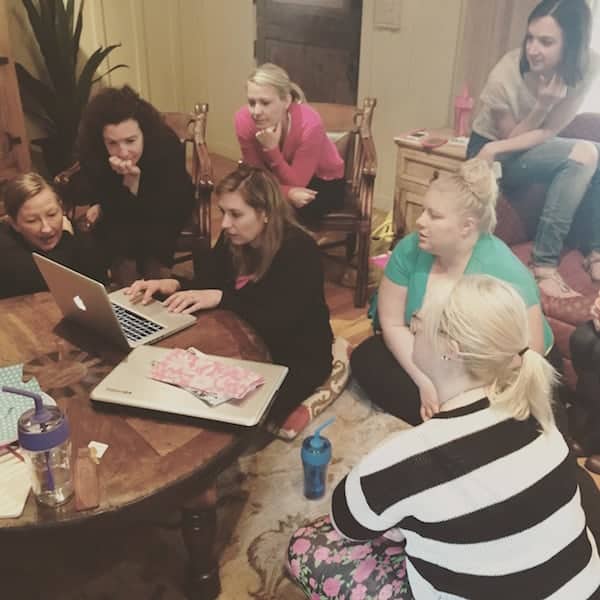 And the learning from each other. It was the best. This is Dorothy teaching us all about LightRoom. We also got to learn about using artificial light from Amy (who I am convinced is actually a wizard playing the part of a stay at home mom/food blogger because her artificial light photos are jaw dropingly good), and Trish demonstrated how to make your own backdrop (expect to see them in all my future photos). And I took new headshots for everyone . . . which honestly was the highlight of the retreat for me because 1. I love taking pictures and 2. I got to spend time with everyone, it was amazing. And don't let this picture fool you. Amy wanted to murder me for roping her into taking headshots, and I have the death glare pictures to prove it. 🙂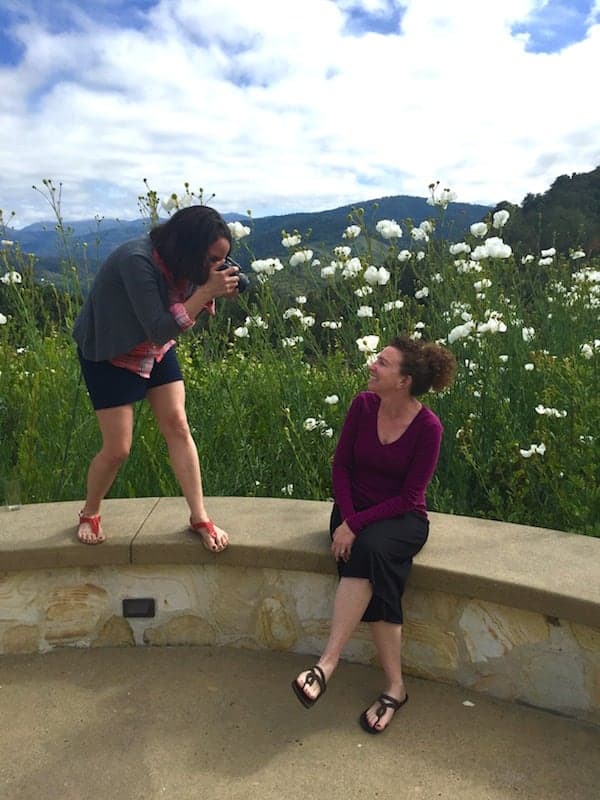 Guys I can't say enough about how important it is to have real life blog friends. I hesitate to even call them blog friends, because they are simply friends. They understand my crazy life in a way that is absolutely precious to me. They totally accept me and all my craziness. They get my sarcastic snarky nature, and they understand why I do this. They know what it is to be completely sleep deprived with a newborn and still want to photograph a cake the next day. This post could easily be an individualized love letter to each one of you. Friends, thank you for an amazing three days. I wish it could have been five. I miss you all so much.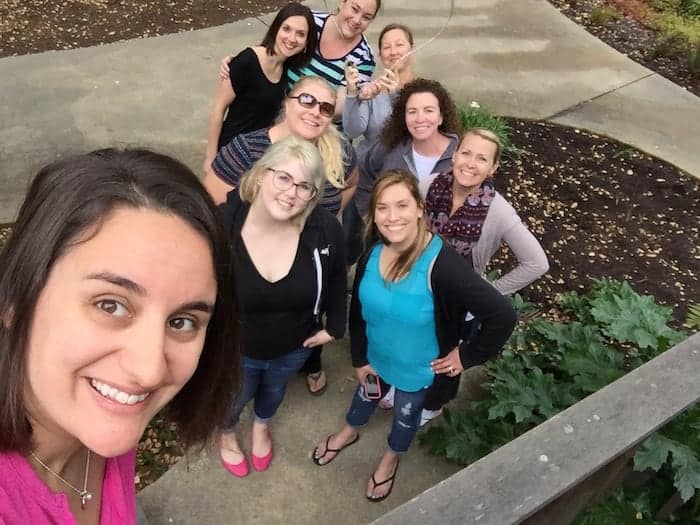 A HUGE thank you to all our incredible sponsors! This weekend wouldn't have happened without you!
Holman Ranch | Jennie-O | Will's Fargo Restaurant | Tillamook | Hamilton Beach | OXO | Crystal Faye | The Tomkat Sudio
Kraft Jet-Puffed Marshmallows | Diamond Nuts | STAR | Planet Rice | Truvia | Red Star Yeast  |B Toffee