Carnival Summer Wreath | An easy diy wreath in rustic style! Perfect for a carnival party or just to brighten up your front door!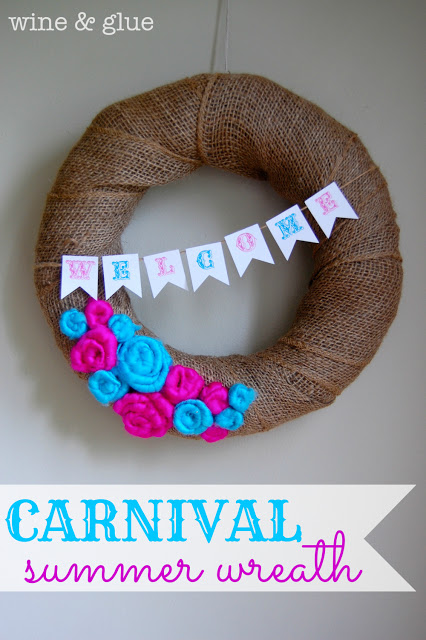 Have you heard? I'm kind of a theme nut.
And by nut, I mean that when people leave my themed out kids' birthday parties they are usually saying thank you and questioning my sanity in the same breath.
This year, we are throwing a carnival themed party for Quinn's second birthday.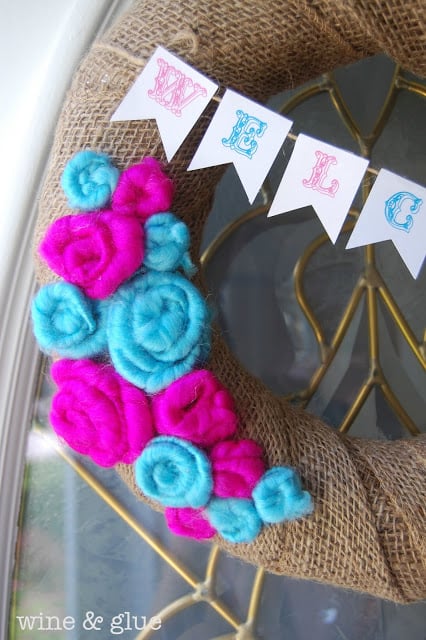 Okay.
A few things about this theme.
One. I have been forbidden to call it a "Circus Theme" because Nathan finds almost everything about the circus creepy and terrifying.
Two. It's really only a "Carnival Theme" because having a "Fuchsia & Turquoise Theme" sounds . . . well, stupid.
I'm 100% obsessed with Fuchsia & Turquoise. And like all good moms I'm totally using my child's birthday party to run with my obsession.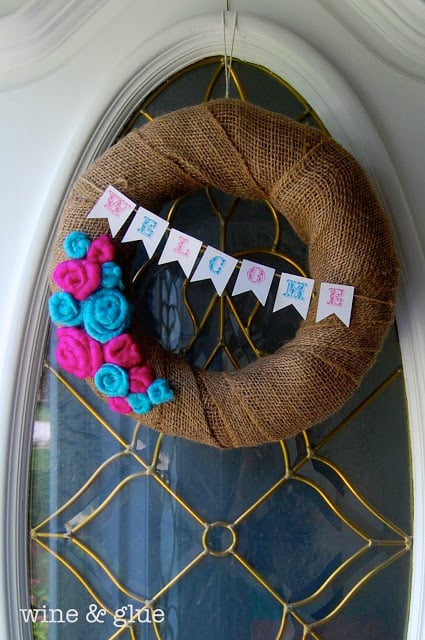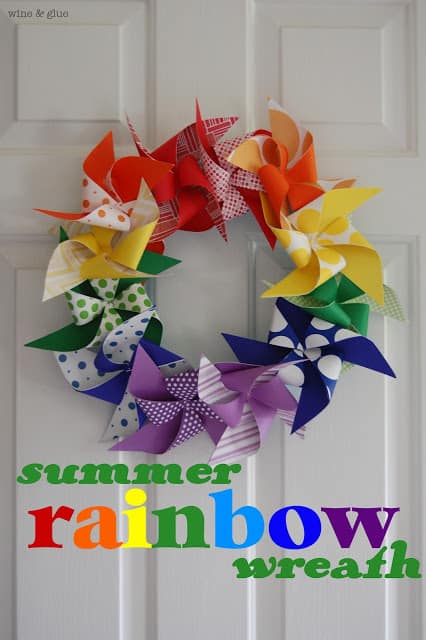 Well, sure. I mean it's totally normal to make a wreath that is going to coordinate with your baby's birthday decor, right?
Oh good.
Have you noticed how popular the rustic look as become? Burlap, pennants, mason jars? Yes, yes, and yes! I love it all!
So this wreath is right in line with that. The flowers are super simple and made from some wire lined yarn that I got off the clearance rack at Michael's. You just wrap them around themselves until you get a flower shape you like, then shove a pushpin through them and into the wreath. It's a straw wreath with the plastic still on, wrapped in burlap. And the little "Welcome" sign was made with my Silhouette Designer Software (more on that July 1st!!).
Happy 
Fuchsia & Turquoise
Carnival!