Make sure you scroll to the bottom of the post for a chance to have your kitchen remodeled by Nate Berkus!
What is your favorite room in your house? Mine is for sure my kitchen. My kitchen is like the heart of my house. It is where I spend most of my time, cooking meals for my family, baking with my kids, working on homework with the kiddos, and working on my blog. I love being in there, but I wish that I could make it over! The number one thing that I would love to change is the appliances. Our microwave doesn't work, our stove is electric ( I love cooking with gas), and our refrigerator is a side by side, which just doesn't suit our needs. What I wouldn't give for some pieces from the new LG Studio line!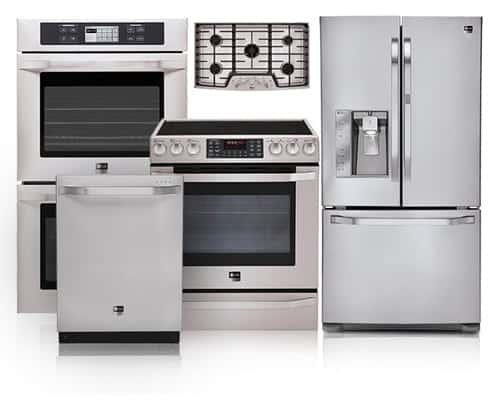 Isn't it gorgeous? The LG Studio line has such a sleek look and design that it goes from being just regular appliances to integral pieces of the design in a kitchen. LG Studio's signature style includes premium stainless steel, distinctive door handles and knobs, LCD touch screen control panels, as well as radiant interior LED lighting–all helping to achieve a refined, sophisticated look.
Of course, with gorgeous LG Studio appliances, I would need an amazing decor to match. In addition to wanting new appliances, our kitchen is the only room in our house that we haven't painted. It has minimal decor, and could for sure use a face lift and a punch of pizzaz. I've been putting together a Dream Kitchen Pinterest Board, full of all sorts of images that would be the inspiration of a kitchen make over. In my head I'm imagining a beautiful and bright kitchen with white cabinets and Mediterranean blue tile back splash. I'd love a pop of color in lemon yellow and maybe just a few rustic wood accents here and there, like in the bar stools. Swoon. I'm so in love with this design idea that I get giddy just even imagining it.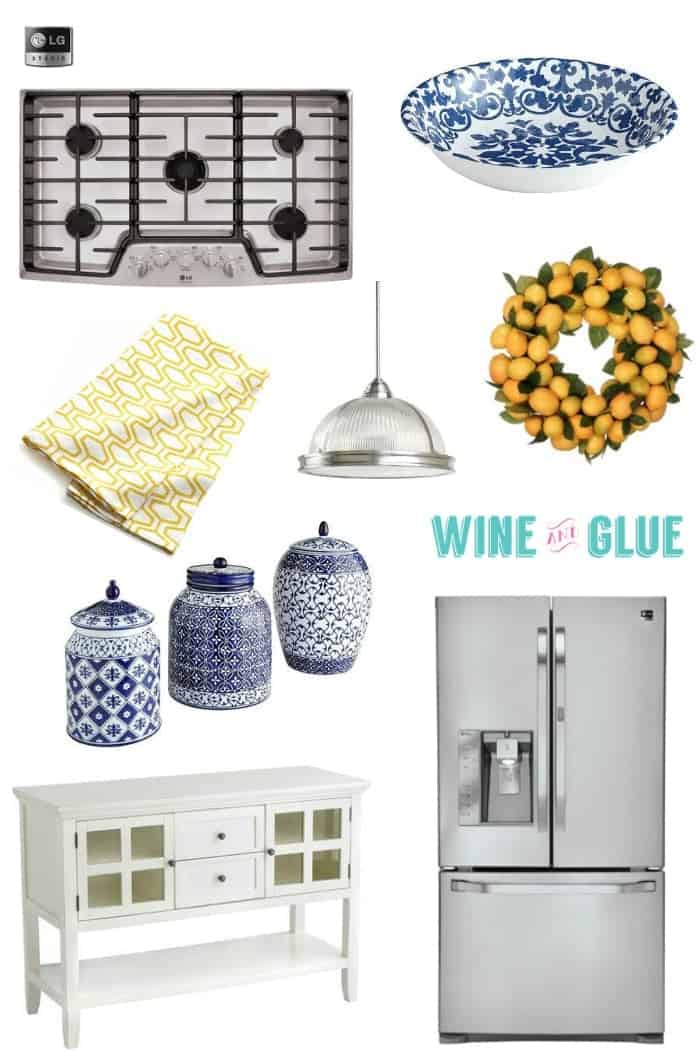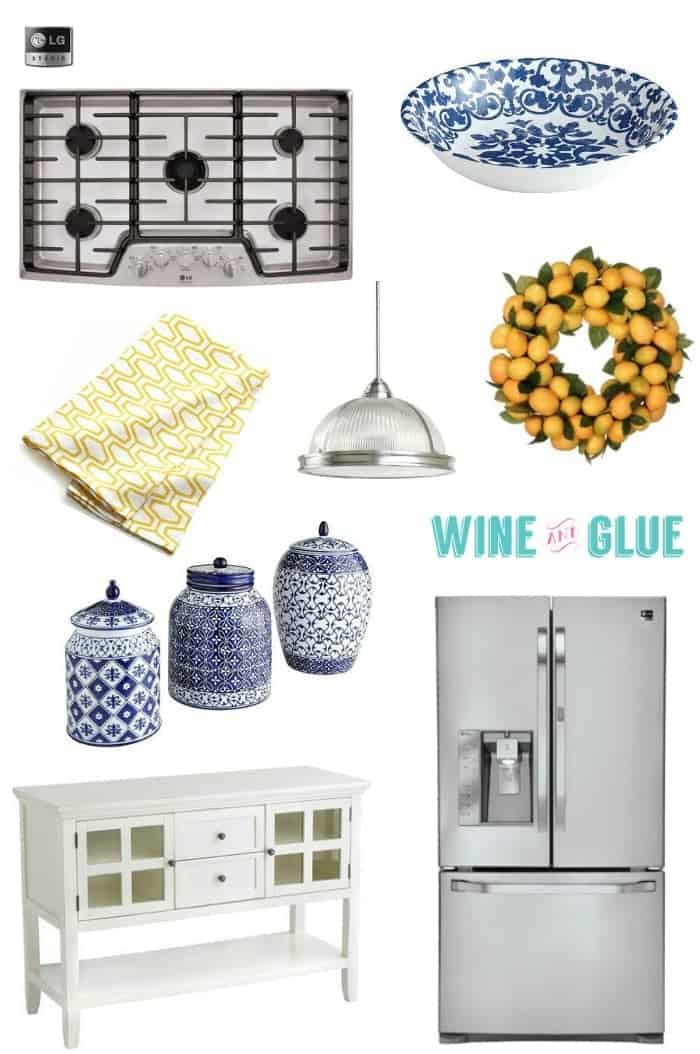 Bowl | Wreath | Lighting | Towel | Canisters | Buffet Table
What inspiration would you use in a dream kitchen? Read below to find out all the details about how to enter to win a new Nate Berkus designed kitchen!
LG Studio & Nate Berkus LG Studio announced its partnership with renowned decorator and product designer Nate Berkus for its high-end LG Studio kitchen line earlier this year. LG Studio chose to partner with Nate as a result of their shared commitment to living with what is well thought out and well designed, without sacrificing personality. His unique skill set complements LG Studio's plans to continue delivering premium appliances built with sophistication and functional elegance in mind. Timeless sophistication is the signature of the LG Studio Collection, a beautiful complement to the advanced technology that elevates the entire series. As the artistic advisor to the LG Studio Collection, Nate brings his celebrated style to LG's premium appliances. His sophisticated yet accessible style resonates strongly with homeowners, and he is recognized amongst them as an inspirational expert on kitchen remodeling and design.
LG Studio Signature Kitchen with Nate Berkus Nate and LG Studio have teamed up to help homeowners create their signature kitchen. The kitchen is the heart of the home, but for many, it's one of the most difficult rooms to design. His expertise and insight will provide consumers with useful feedback to help them create their most beautiful kitchens. The LG Studio Signature Kitchen with Nate Berkus focuses on a kitchen web series in which Nate responds to kitchen remodeling and design-based questions from his and LG's social communities in the form of personalized videos, some of which were shot during a live event at the LG Studio Kitchen in Manhattan last week. Nate also filmed five exclusive videos offering insight and expertise on various design trends, including achieving a well-appointed kitchen, summer in the kitchen, layered design, entertaining in the kitchen, and technology in the kitchen.