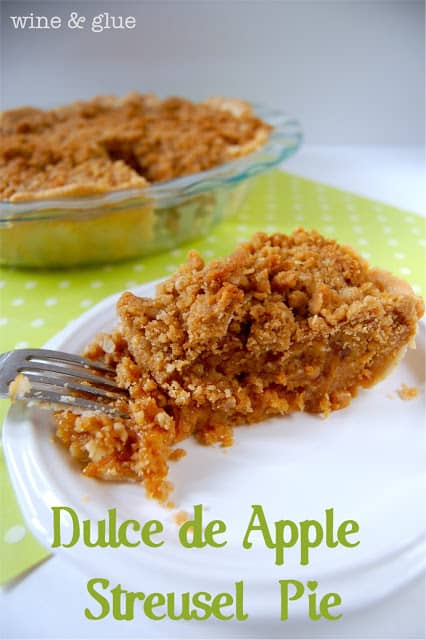 There are a lot of good baking blogs on the internet. A lot.
I'm partial to this one, this one, this one, this one, this one, and this one. And can we even really talk about baking blogs without talking about this one?!?
And it's more than just their mad skills behind a camera, capturing every sugar crystal, every drip of caramel, every cross-sectioned swirl to the point where you gain half a pound each time you visit their blog.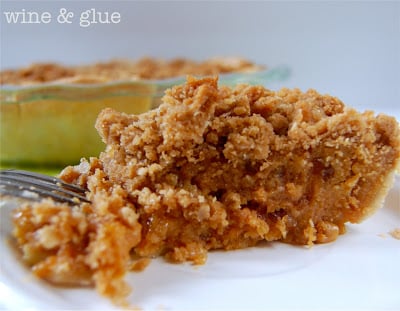 They are creative! They come up with the most wonderfully original and drool inspiring recipes EVERY. DAMN. WEEK.
Cotton Candy Bars??  Yes please.
Candy Cane Swirl Fudge??  Did you even have to ask??
Fully Loaded Hot Fudge Bars??  Ummmm, you had me at hot fudge.
Monster Cookie Dough Dip??  I want AN. ENTIRE. BOWL.
Gingerbread Oreo Truffle Bark??  This is at the top of my 2012 Christmas Baking List
Cinnamon Roll Coffee Cake Pie??  Well hello, breakfast. I'm going to eat you now.
My question is how do they do it? How? I'm perfectly capable of baking something by following a recipe. I even enjoy doing it. Baking is like my #1 stress reliever, mainly because I have no qualms about eating uncooked batter or dough.
And I'm totally capable of creating a recipe out of thin air, but it's probably going to have turkey sausage in it.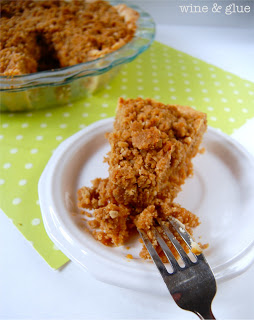 So when lightening struck after reading Ashton's Pumpkin Bomb Pie, I knew I had to run with it. Or bake with it. Whatever. Game on.
I started by boiling the crap out of a can of sweetened condensed milk to make dulce de leche. These are the instructions I followed.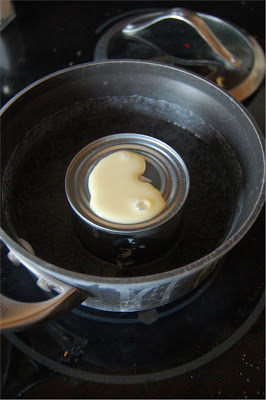 It was simple enough, but I had to babysit it. Next time (and oh, there will be a next time) I might try a crockpot method. Or you could always . . . you know . . . buy a can of dulce de leche, but really. How boring is that??

Once you've got your diy dulce de leche, spread a thin layer at the bottom of your pie crust.
Now. And this is the awesome part.
Break up a box of those disgustingly sweet, not at all appropriate for breakfast, apple cereal bars and throw 'em in. (I got two boxes with six bars each at Trader Joe's.)
Pour on more dulce de leche, maybe about 1/4 of a cup.
Break up your second box.
Pour on the rest of the dulce de leche.
Now mix up butter, sugar, flour, vinegar, eggs, and vanilla and pour it down over the pie.
Mush it all up a little, but not too much. The dulce de leche is really sticky, and can easily tear the pie crust.
Top with streusel, pop that bad boy in the oven for 45 minutes at 350 degrees.
And eat your heart out with the knowledge that you too can be a baking blogger.
At least for one post.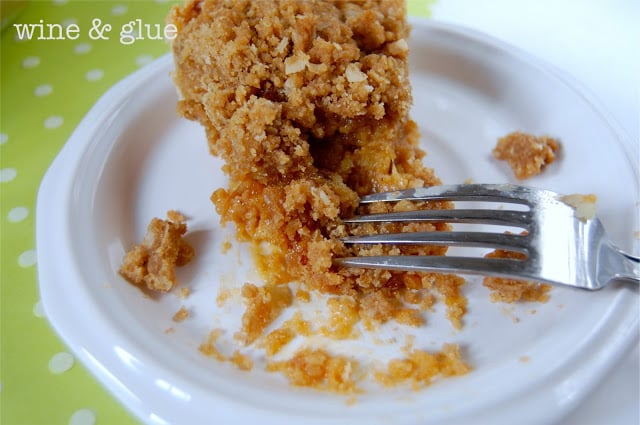 Dulce de Apple Streusel Pie
1 pre made pie crust
1 14 oz can of sweetened condensed milk, turned dulce de leche
2 boxes of apple cereal bars (6 each)
1/2 cup of melted butter
1/2 cup of sugar
3 eggs
1 TBSP flour
1 TBSP vinegar
1 tsp vanilla
1 cup of brown sugar
1 cup flour
1/2 cup of quick cooking oats
1/2 cup of butter, softened
Spread the pie crust in your deep dish 9 1/2 inch pie pan.
Spread a thin layer of dulce de leche in the bottom of the crust.
Break up one box of the cereal bars and put them in the pie pan.
Pour 1/4 a cup (or thereabouts) over the cereal bars.
Break up the second box of cereal bars and put 'em in.
Pour the rest of the dulce de leche on top.
Whisk together in a medium bowl, 1/2 cup of melted butter, 1/2 cup of sugar, 3 eggs, 1 TBSP flour, 1 TBSP vinegar, and 1 tsp of vanilla. Pour it over the pie. Smush it around a little, but not too much, you don't want to rip your pie crust.
Combine in a medium bowl 1 cup brown sugar, 1 cup flour, 1/2 cup of oats, 1/2 cup of softened butter. Combine with a fork, breaking up the butter until it is good and clumpy. Top the pie with it.
Bake it at 350 degrees for 45 minutes.
Enjoy!