Simple Earring Tutorial | A great and easy tutorial for making your own earrings!
I am so excited to have my friend Tara from Suburble here today! There is so much I love about Tara, but very selfishly, one of the things I love most about her are the hilarious and very witty comments that she leaves on my blog :)  If you haven't visited Tara yet, you really have to! She is incredibly talented in so many ways. From delicious cocktails to homemade jewelry to glitter shoes, which I for sure need in my size!
Thanks for being here Tara!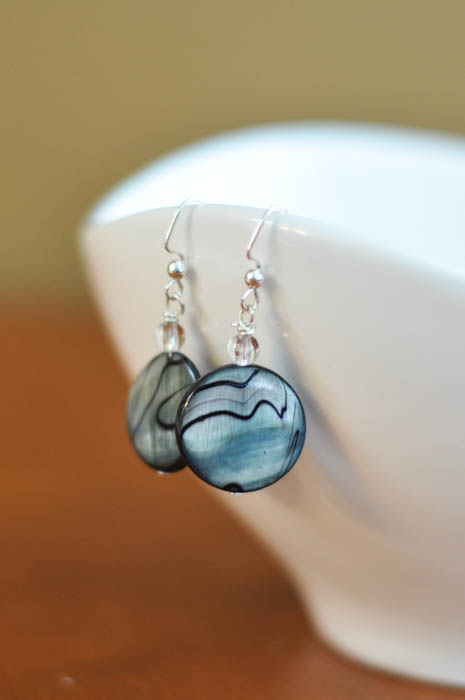 Hi gang! I'm Tara from Suburble, and I'm so thrilled to be here on Wine and Glue today.
I'm doubly thrilled for Lisa and her family – what's a more wonderful reason to take some time off than to celebrate the arrival of a wee babe? Congratulations, lady!
Lately, I've been dabbling in the art of jewelry-making, and I will admit, it's become a bit of an addiction. There is nothing quite like whipping up a pair of earrings and then wearing them out five minutes later.
And when we consider what we pay for jewelry – even costume-pieces – it just makes sense to learn how to make your own.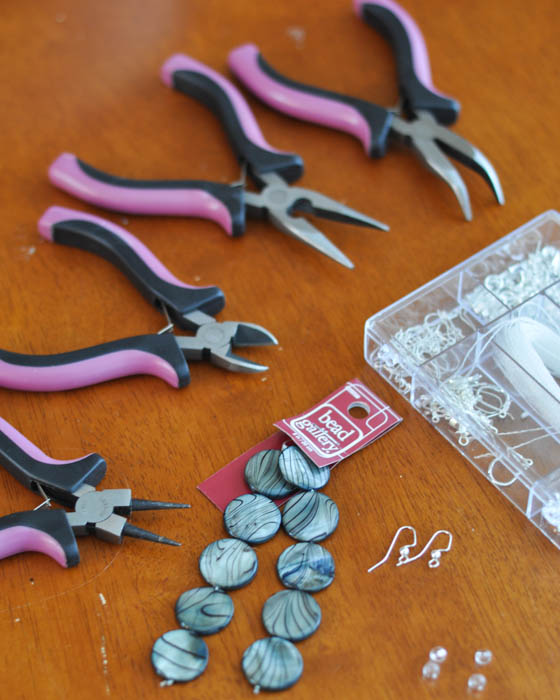 'Scuse my beat-up work table. It's seen its fair share of work!
To make these simple dangle earrings – a project that shouldn't take longer than 15 minutes, really – you will need:
Jewelry Pliers – two sets of flat nosed, one set of wire cutters, and one set of round-nosed pliers
Two head pins
Earring hooks
Small round beads (mine were clear)
Larger round beads (I chose the blue marbled ones that I found at Michaels)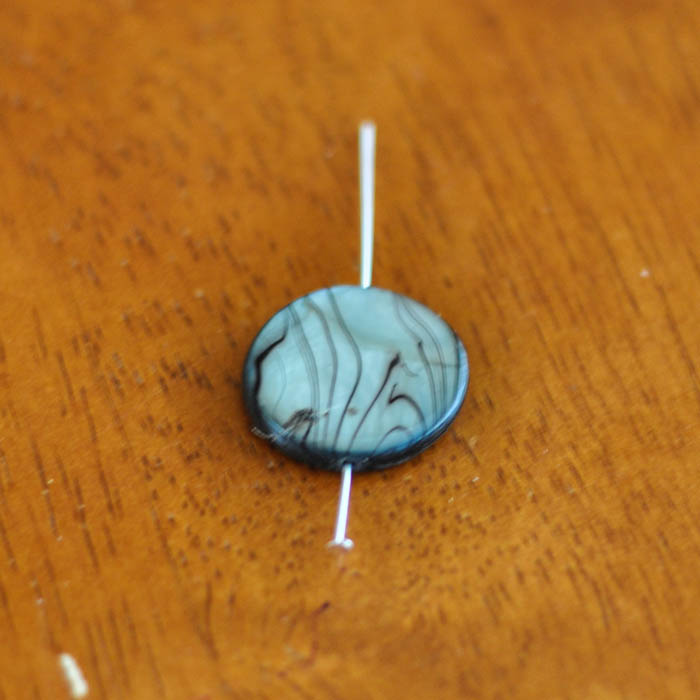 Start by slipping your large bead onto your head pin. It's called a "head pin" because it has a nail head at the end of it. This is to hold the bead onto the the wire.
If you're just starting out with jewelry-making, consider the size of the hole in the bead when you're perusing the jewelry aisle. If the hole is larger than the head pin, you will have to put a smaller "anchor bead" at the bottom to keep everything from falling right off.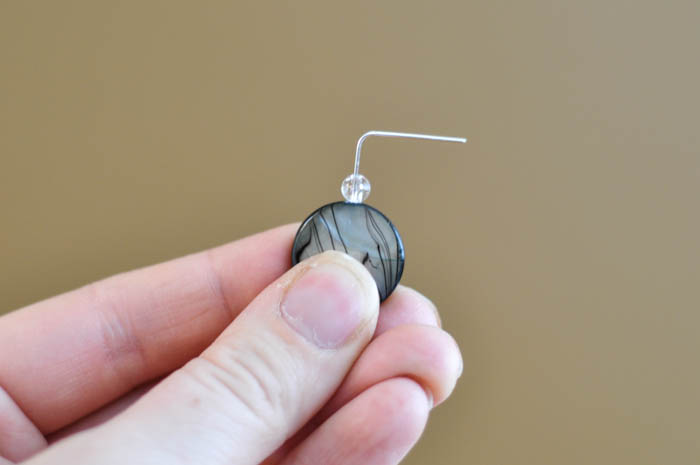 Add your second bead (if desired). Using your round-nosed pliers, make a bend in the pin – about a quarter of an inch up. This is where you will start to make your loop.
Using your round nose pliers, make a loop in your pin. Then wrap the excess wire around the neck of the pin until you've gotten your desired look. Cut with your wire cutters.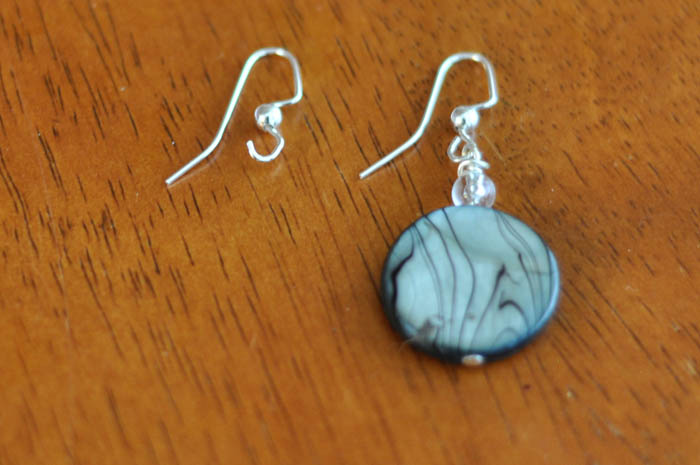 Using two sets of flat-nosed pliers, open the loop at the bottom of your earring hook. Open it by twisting the loop open to the side – don't pull it apart.
Slip your newly-created beadwork onto the hook and then close, again using the two sets of pliers. You will get a much tighter join by using the pliers rather than your hands.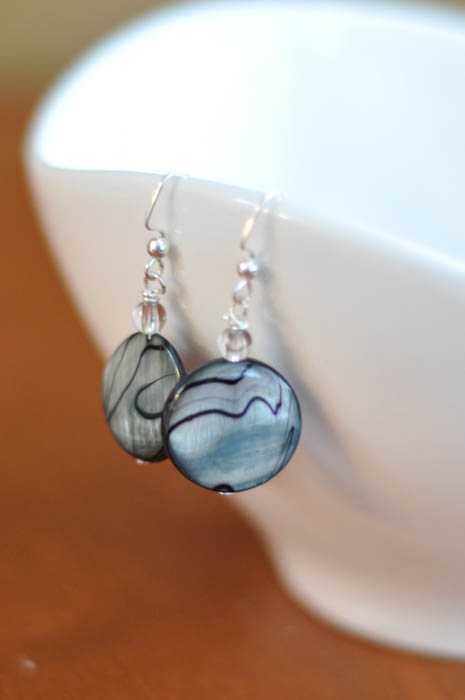 And ta-daahhhh! You've created these gorgeous earrings; they're ready to be worn right now!
It wasn't hard at all, was it?
You'll find that once you start playing around with jewelry making, you'll find that the possibilities of your own pieces are endless. Don't walk past those aisles in the craft store – go pick out a few beads and give it a try!
Come and visit me at Suburble! I'm always making stuff. Even if it's just a mess!