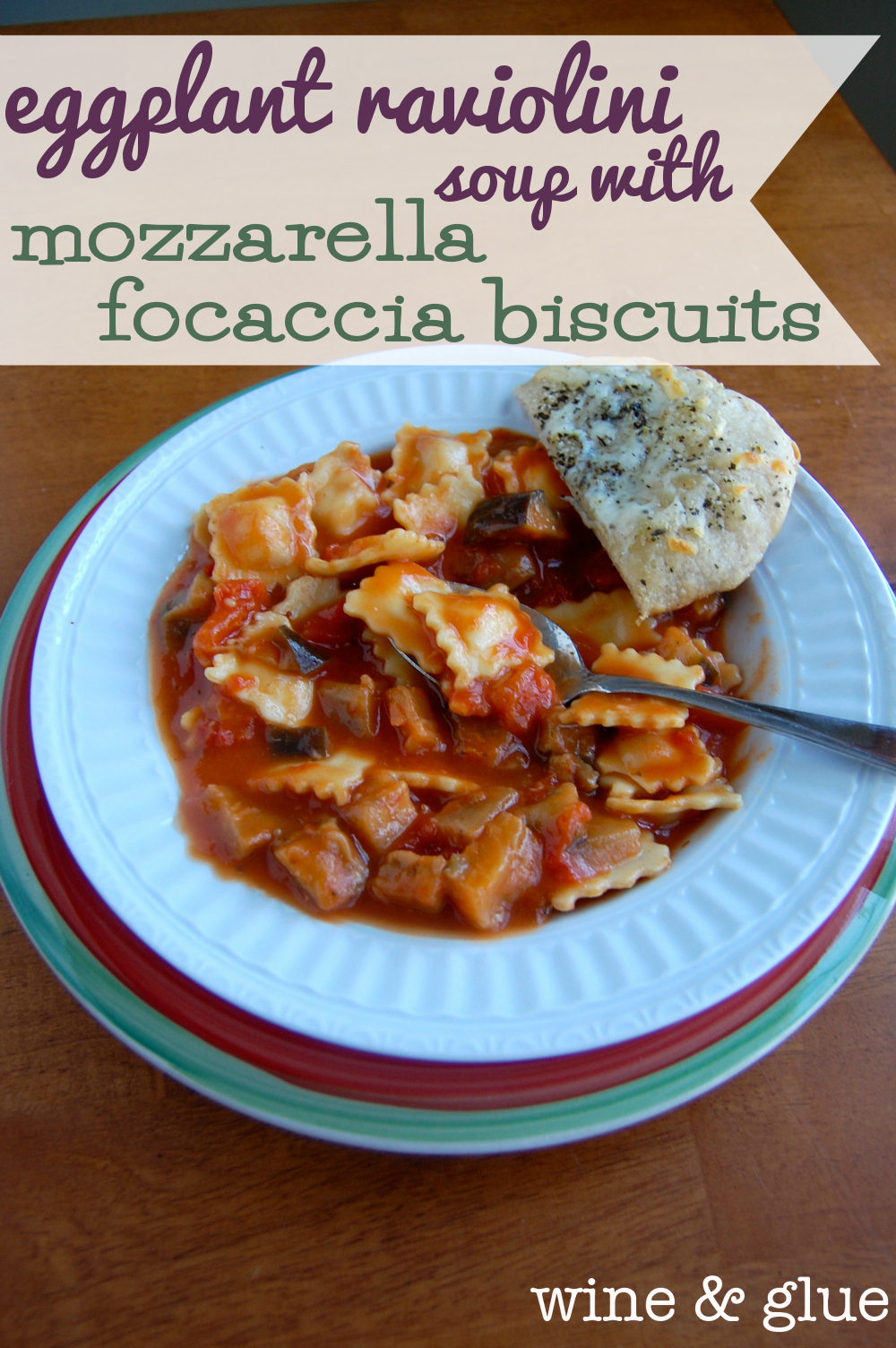 As I've mentioned, Nathan and I went to Europe on our honeymoon. We spent the first week of that vacation in Southern Italy. We had our own little cabin, with these amazing wood shutters that let us sleep until 11. Then we would get up, and lazily walk through the cobble stone streets of the local town, picking out what we wanted to eat for lunch. Then we would spend the afternoon soaking up the sun while laying on the beach, and going for swims in the crystal clear water when we got too hot.
As I've also mentioned, my grandparents were from Southern Italy. My grandmother lived there until she was twelve, and my grandfather lived there until he was seventeen. They spent the beginning of their lives in beautiful Southern Italy before moving to . . . Wisconsin.
Wisconsin.
Where it is winter 11 months out of the year and where dreams of warm beaches and crystal clear swimming water goes to die.
It's against my nature to live here people. Fifty percent of my blood line is from the tropical Mediterranean.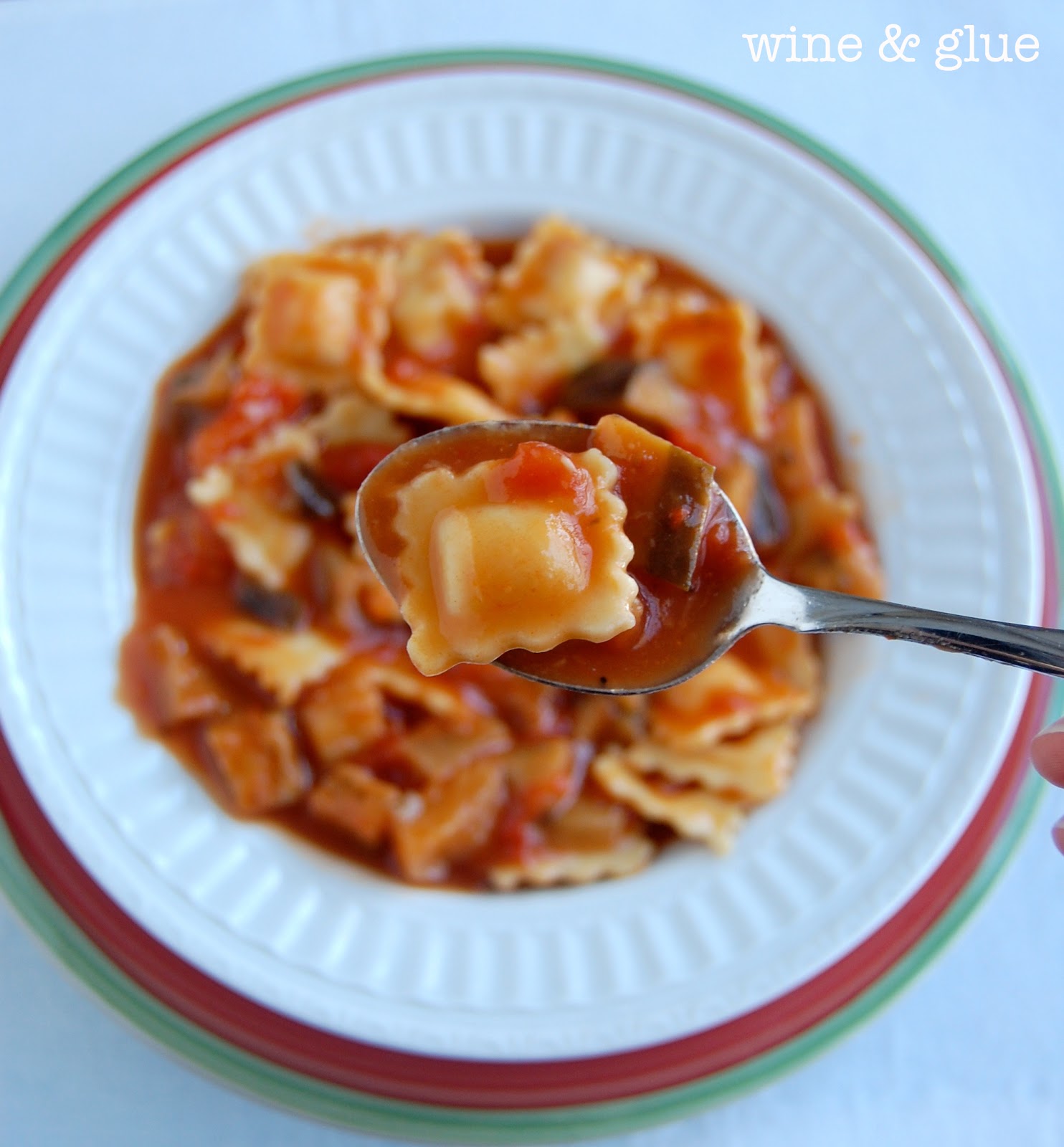 The frigid winds. The short dark miserable days. The snow. The cold. The cabin fever. Did I mention the cold?
I'm ready for winter to be over. #likenow
But the one thing I do like about winter, is the warm comfort food. I looooooove me some warm comfort food. And this soup screams warm and comforting. Not only that, but it's perfect for a Meatless Monday! And it wouldn't be hard to make this a vegan meal by swapping out the butter for oil (or vegan butter) and the raviolini for vegan ravioli (available at lots of stores in the frozen section near the organic items).

This soup, with it's super short list of ingredients is so simple to make, that you will have all the time in the world to make some Mozzarella Focaccia Biscuits to go with it.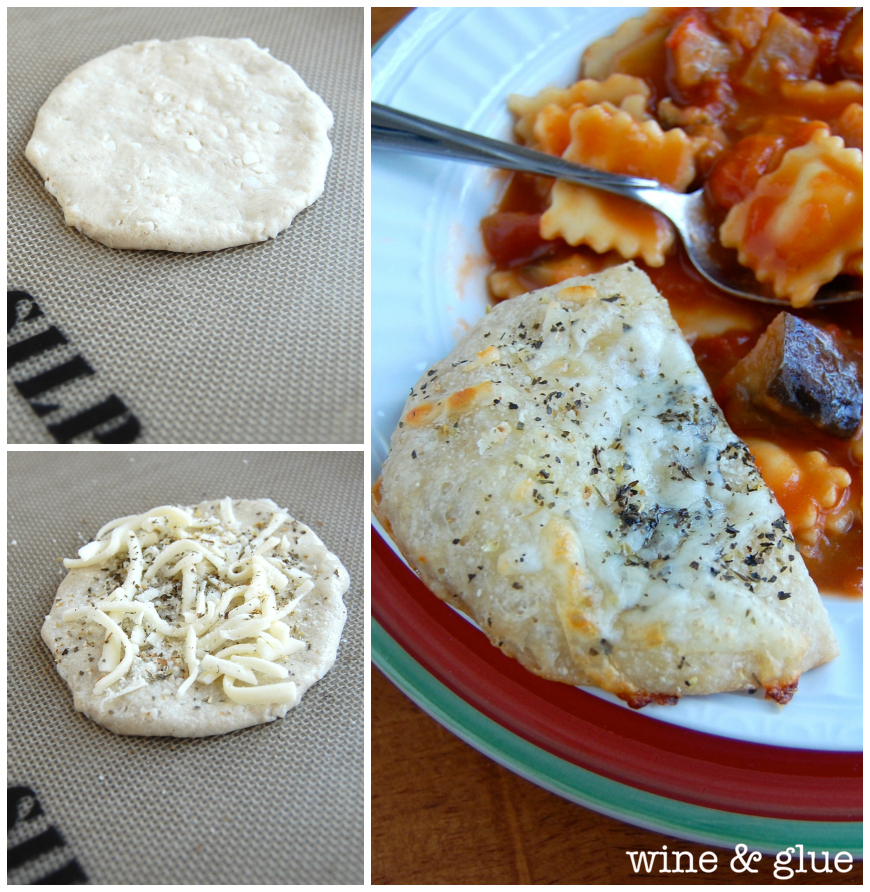 And maybe the warmth of the soup and the biscuits combined with the yummy Italian flavors will make you feel like you are on a tropical beach, if only for a moment.
Okay. Probably not. It's not a magical soup. But it is delicious.
Looking for more Meatless Monday Recipes?
How about some Taco Bell Quesadillas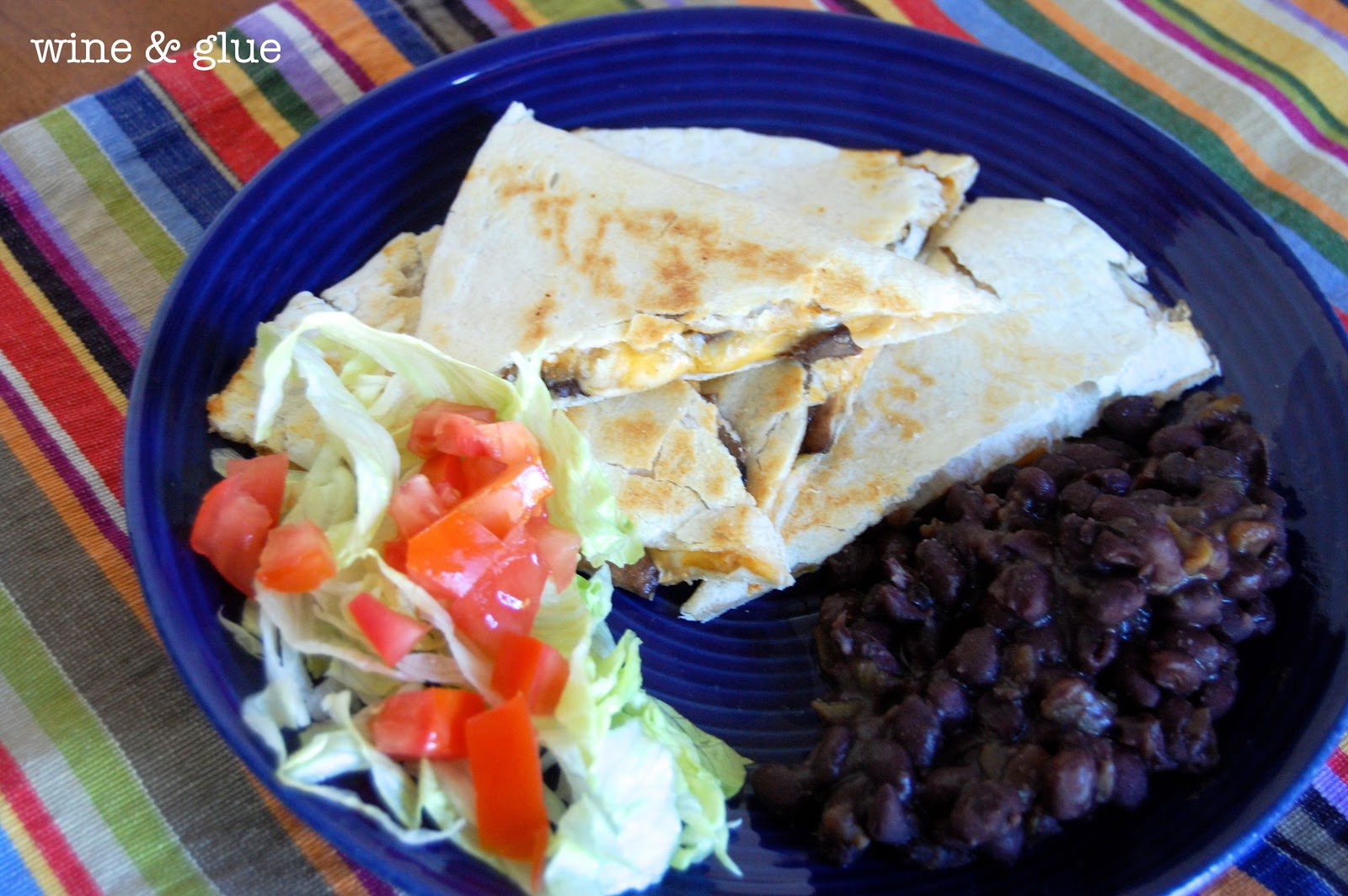 Looking for more eggplant recipes?
How about Stuffed Eggplant?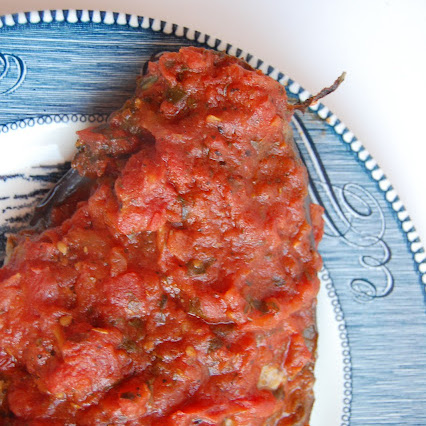 How about another Meatless Monday recipe with eggplant?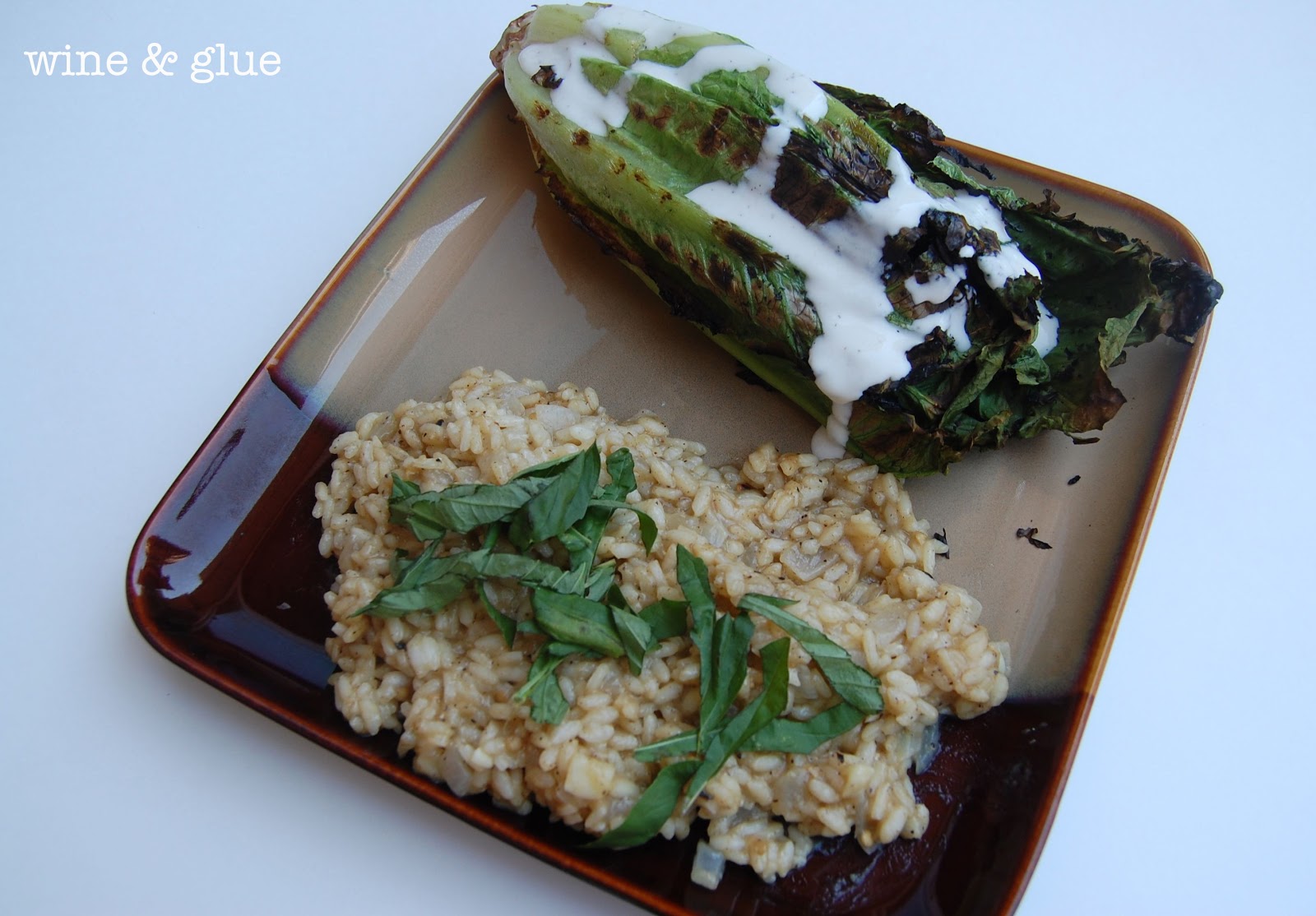 Eggplant Raviolini Soup
2 TBSPs butter
1 medium eggplant, diced into 1/4 inch cubes
2 cloves of garlic, minced
32 ounces of vegetable stock
28 ounces diced tomatoes (I like Muir Glen that is seasoned with basil)
1 pound of raviolini (though you can certainly use ravioli or tortellini and it will be equally delicious)
Melt the butter in your favorite soup pot over medium heat. Add the eggplant and garlic, season lightly with salt and pepper, and cook until the eggplant gets soft, about five minutes.
Add the stock and the tomatoes (with their juices) and bring to a boil.
Stir in the raviolini and cook about 3 to 4 minutes until just done
Mozzarella Focaccia Biscuits
prepackaged biscuits
olive oil spray
shredded mozzarella
parmesan cheese
dried basil & oregano
garlic salt
Preheat your oven to 350.
Flatten out your biscuits and spray them lightly with the olive oil
Sprinkle each one with mozzarella, parmesan, basil, oregano, and garlic salt.
Pop them in the oven for 12 minutes, or until the cheese is melted and the biscuit is just starting to get golden.
Looking for another warm you up recipe?