Feeding New Moms | Guest Post from
Dwell On Joy
with great ideas on feeding new moms!
I'm SO happy to welcome Sara from Dwell On Joy as my first guest poster. I can't even express enough how grateful I am for the bloggers who have offered to help me out while I focus on my new baby. Sara's ridiculously awesome in so many ways. My two favorite posts from her have to be
this one
, which I referred to about 10,000 times when learning how to sew, and
this one
, which to me is the perfect example of what a great mom she is.
Thanks Sara!!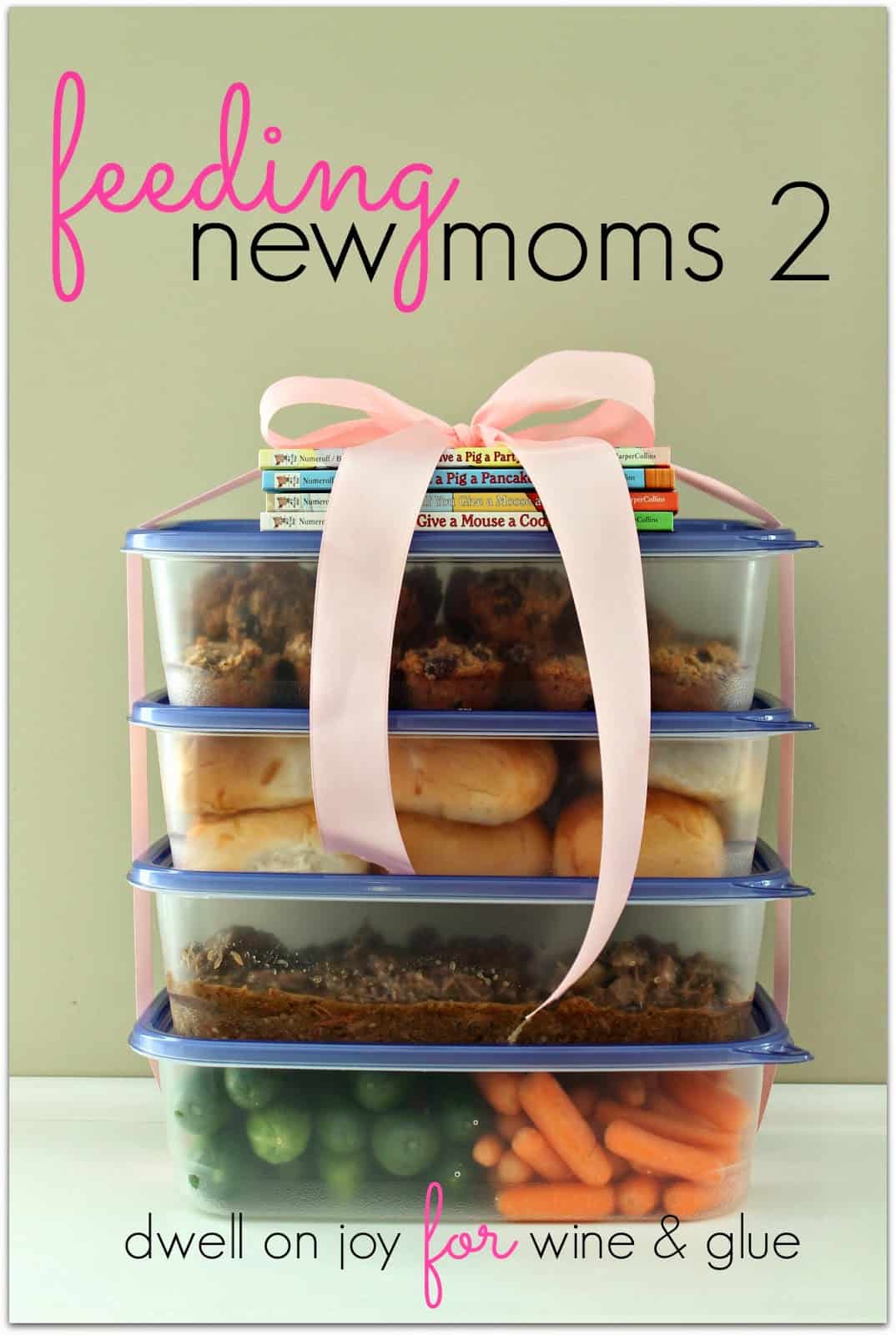 Hello! My name is Sarah from the blog
Dwell on Joy
, where I write and photograph as a hobby about whatever inspires me. As a Mom of three boys, I'm delighted to be here so Lisa can get some well deserved time away with her baby.
Speaking of new babies – many of us have friends and family whom are expecting. As a parent, I can say that the very best gift I ever received, even with the birth of my first son, was prepared food. In fact, my mother-in-law filled my fridge with little containers of deli pasta salads, fruit, and veggies – what a joy!
One of my most shared blog posts was written after I gave a gift of food to my expectant friend two years ago, and it seems fitting now to share a another meal idea to 
feed new Moms
 with my Wine & Glue friends. When giving food, I love to wrap up little containers and top with books for the new baby all in a beautiful bow! These very books happen to be the ones that inspired the writing of my original post.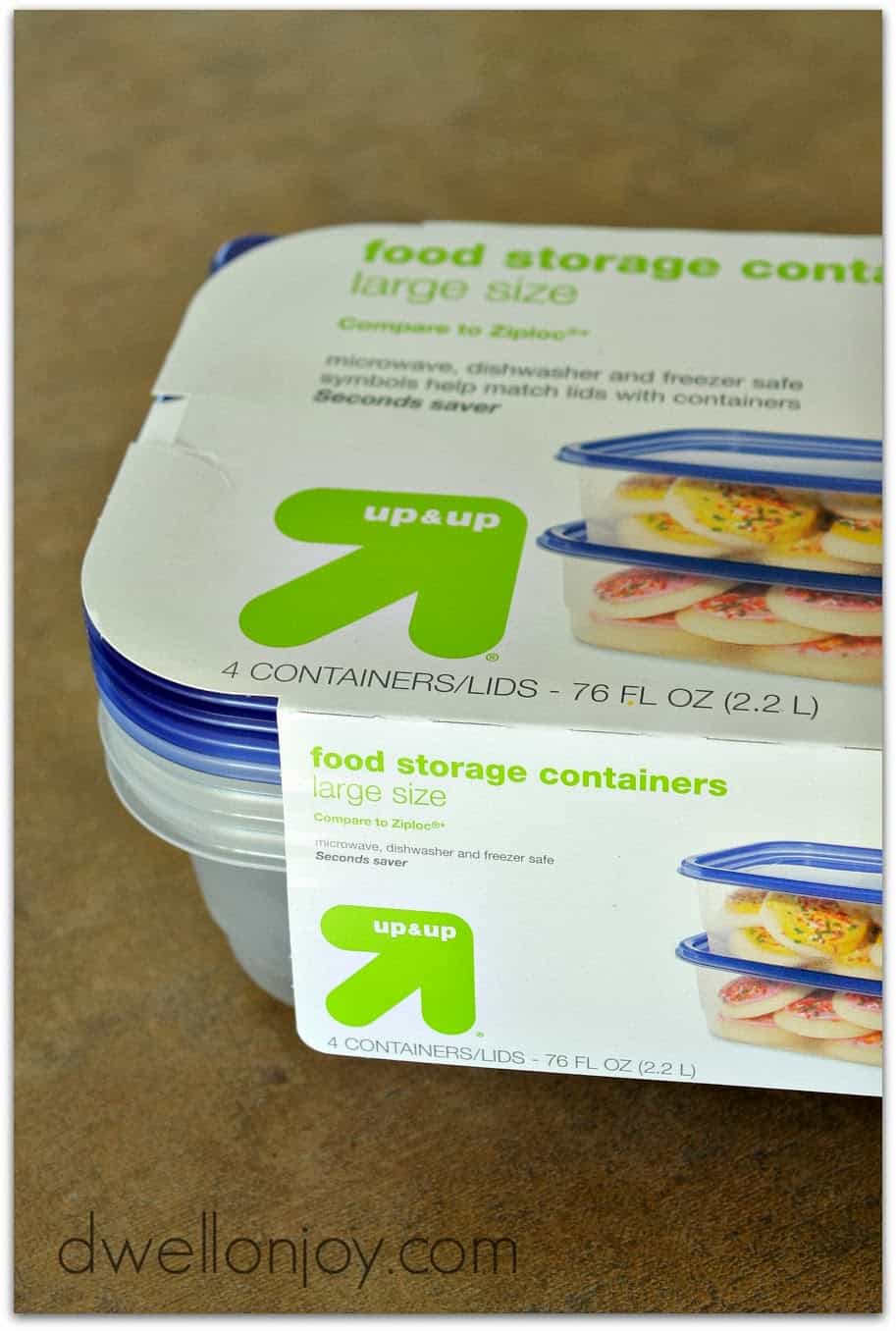 It all starts with a set of plastic containers for under $5.00. This is a great way to package your meal, since the recipient is not obligated to return them, and afterwards, they can reuse or recycle them. In this meal, I made a batch of my
Tuscan Shredded Beef Sandwiches
and cooled it completely in the fridge. Once cooled, I placed it into one of the plastic containers, as well as a dozen store bought rolls to make sandwiches. Italian beef is great because they can heat it up all at once, or scoop out individual portions. In the third container, I added washed fresh vegetables for snacking – including baby cucumbers and carrots. You could also do fresh seasonal fruit! In the last container, I like to add something for snacking or breakfast. Scones, muffins, and breakfast "cookies" are a great option!
These breakfast cookies are packed with healthy ingredients (banana, peanut butter, oatmeal, and pecans) perfect for new Moms, especially those who are breastfeeding. If you have concerns about peanut butter, you can make my
pumpkin version
, or your favorite go-to recipe.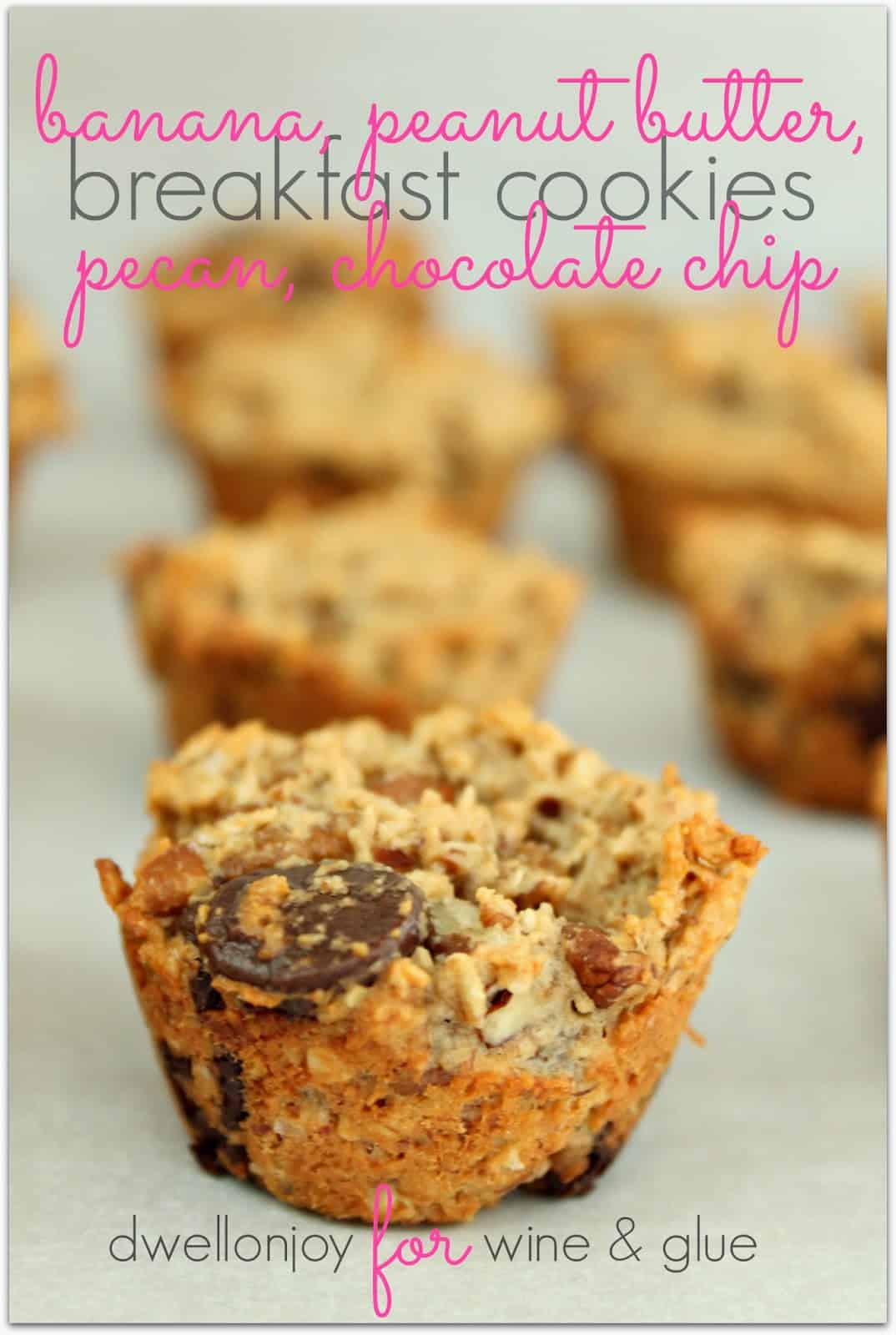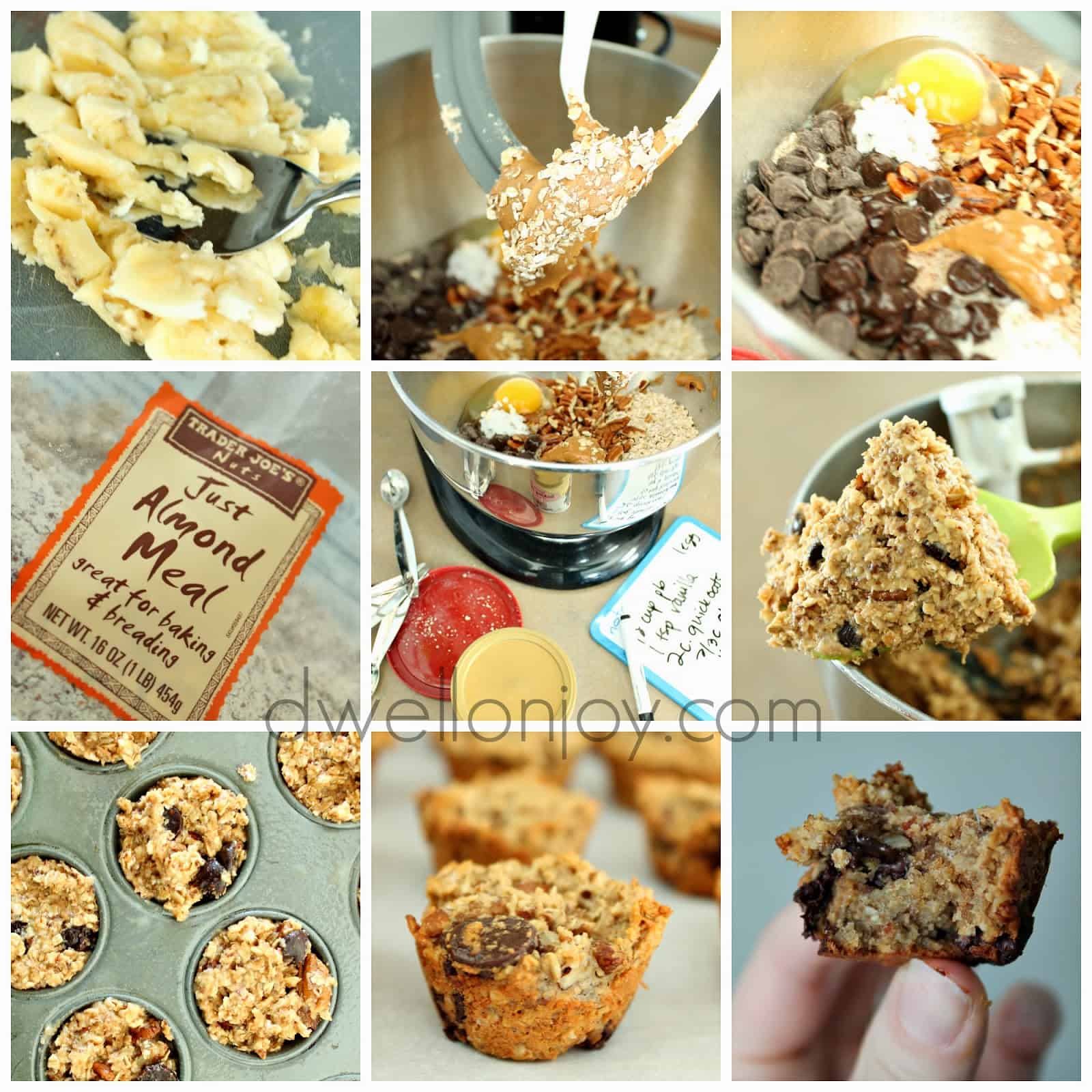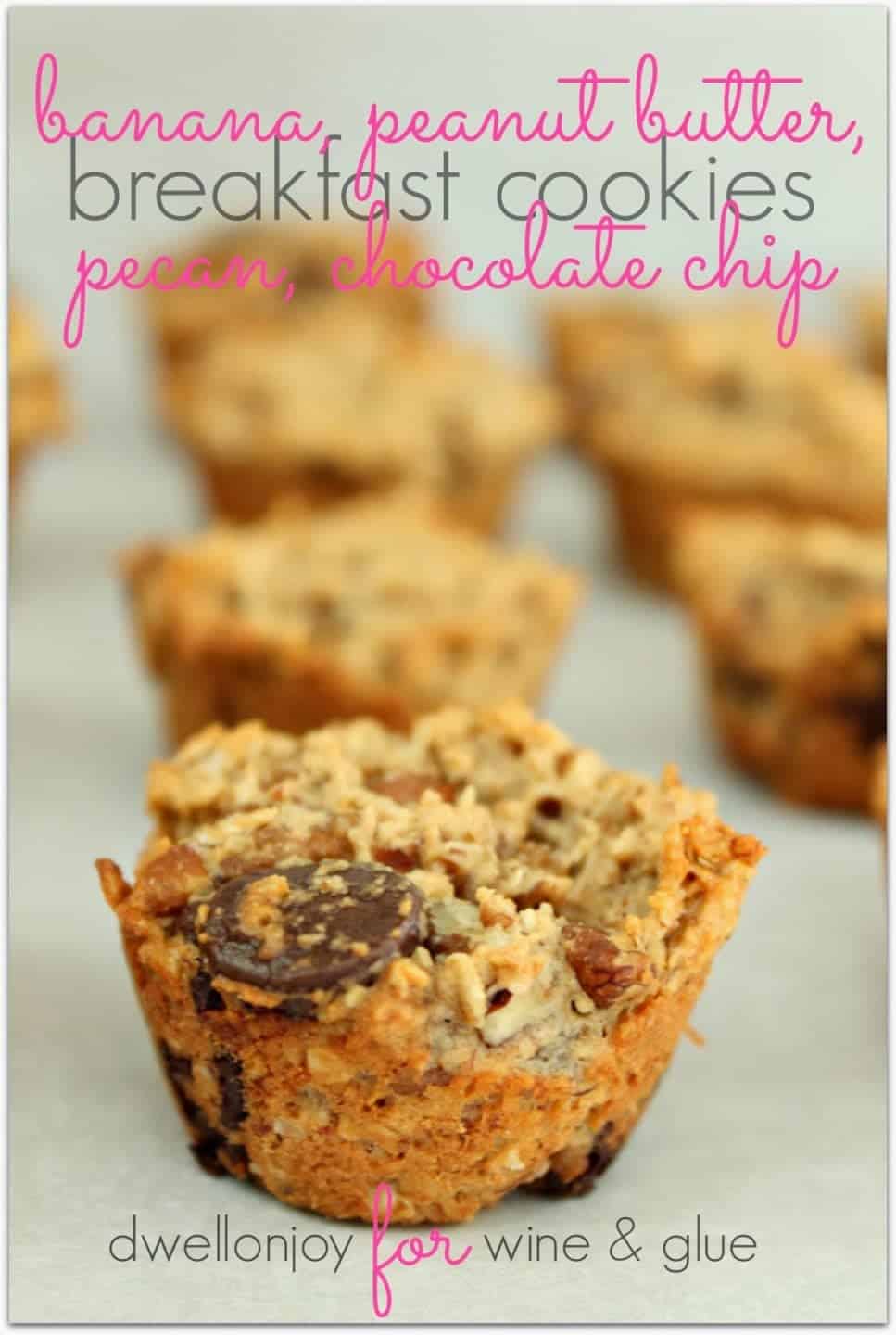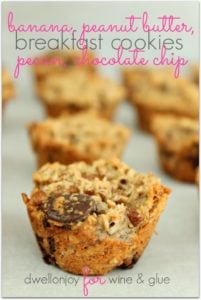 Breakfast Cookies
Ingredients
1/2

cup

peanut butter

1

tsp

vanilla

2

cups

quick cooking oats

2/3

cup

almond meal

1/2

teaspoon

kosher salt

1

tsp

baking powder

1/2

cup

chocolate chips

1/2

cup

chopped pecans

1

medium ripe banana

mashed

1

egg
Instructions
Place ingredients into a stand mixer with a paddle attachment and stir until thoroughly combined. Spray the cups of a small muffin tin (24 cups) LIBERALLY with cooking spray. Bake at 350 for 13 - 15 minutes, or until browned on the edges. Allow to cool a few minutes in the pan, and then carefully remove them from muffin tin onto parchment paper to cool completely. Store in an airtight container.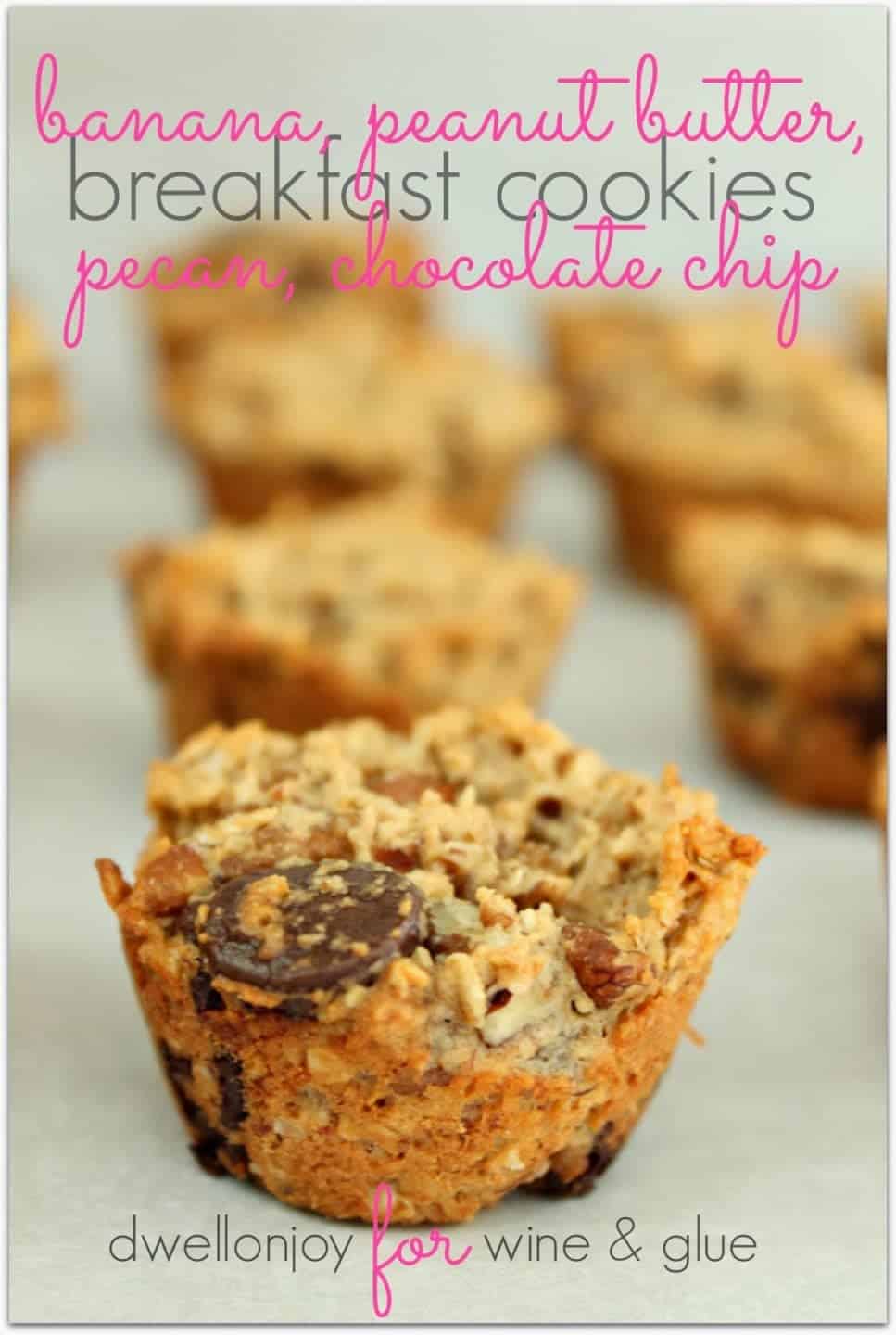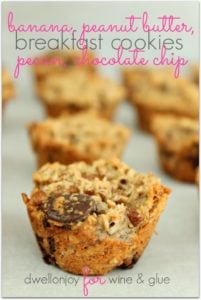 did you make this
Breakfast Cookies
*PREPARATION NOTE:  These do not contain sugar, so they are not sweetened except for the chocolate chips. If you prefer sweetness, you can add one of these:
more chocolate chips
1/4 cup sugar
1/4 cup honey
1/2 cup sweetened coconut flakes
Thank you to Lisa for having me, and I hope you stop by
Dwell on Joy
to see what's new at our house! Here are some other Dwell on Joy baby related posts for you:
The original
Feeding New Moms
– with Roasted Corn & Potato Chowder, rolls, fruit, and Caramel Pecan Banana Muffins!
Sewing 101
: A picture tutorial so you can learn to sew and make your own baby gifts.