Five Tips for Cooking with Your Kids! Simple little tips that make the time you spend in the kitchen with your kids a little more worthwhile. Thank you Ragú® for sponsoring this post!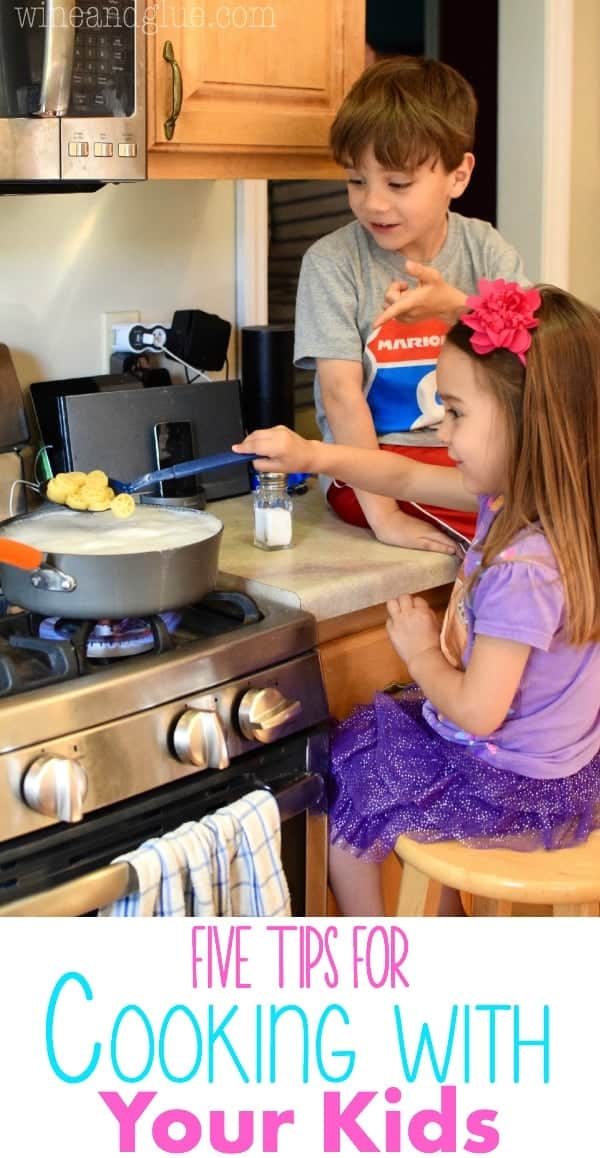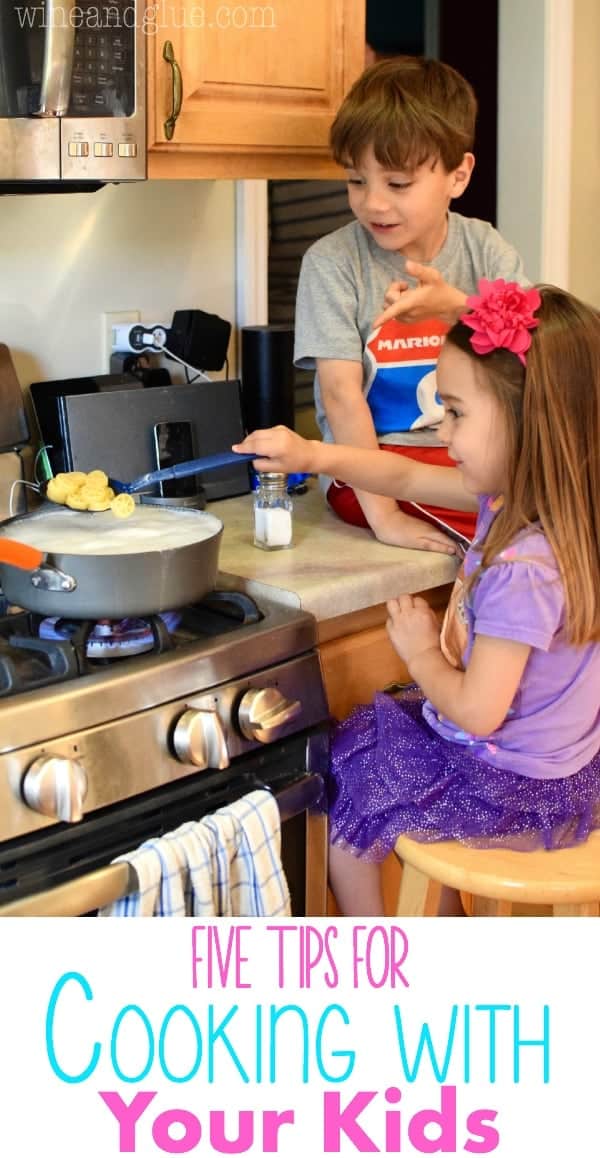 My kids absolutely love cooking with me. I mean, they would do it every single day if I gave them the opportunity (but you know, homework, screaming babies, running barefoot through the grass . . . things get in the way). There was definitely a time when having them cook with me felt really stressful and daunting. I've come to embrace and really see it as a way to share something that is a passion of mine with them, let them see another side of me, and at the same time build memories with them.
So these are just a few little tips that I've learned that make it less stressful, more fun for the kids, and a better experience for both of us.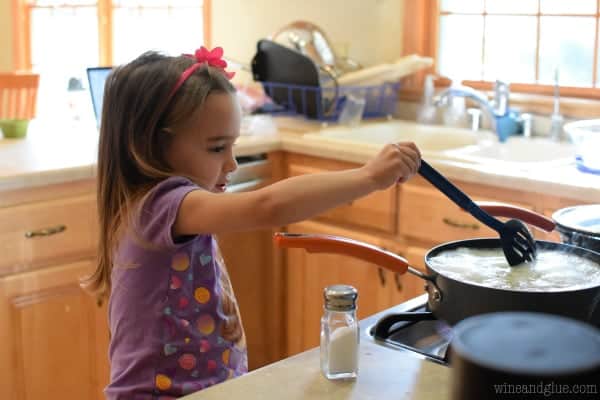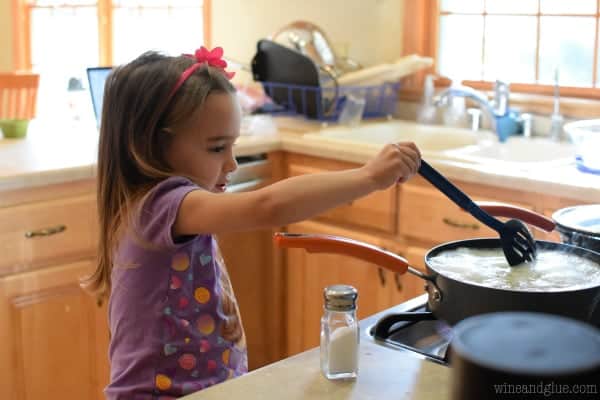 Include Them
This might sound super obvious, but cooking with your kids means cooking with them. Give them jobs. Find the pieces of the recipe they can do and let them do them. My kids know that when we are baking mom cracks the eggs, but they can add all the other ingredients to the bowl and do the stirring. Of course you have to know your kids limits, but they can do a lot more than you'd expect. And if you realize that it's going to make things messier and just anticipate that, then when half the brownie batter sloshes out of the bowl during a stir, it's not such a big deal.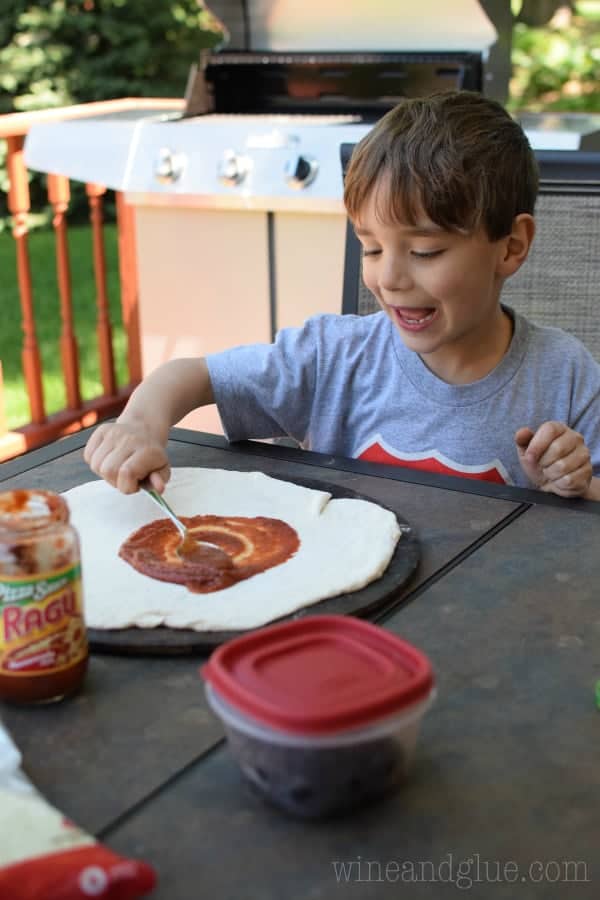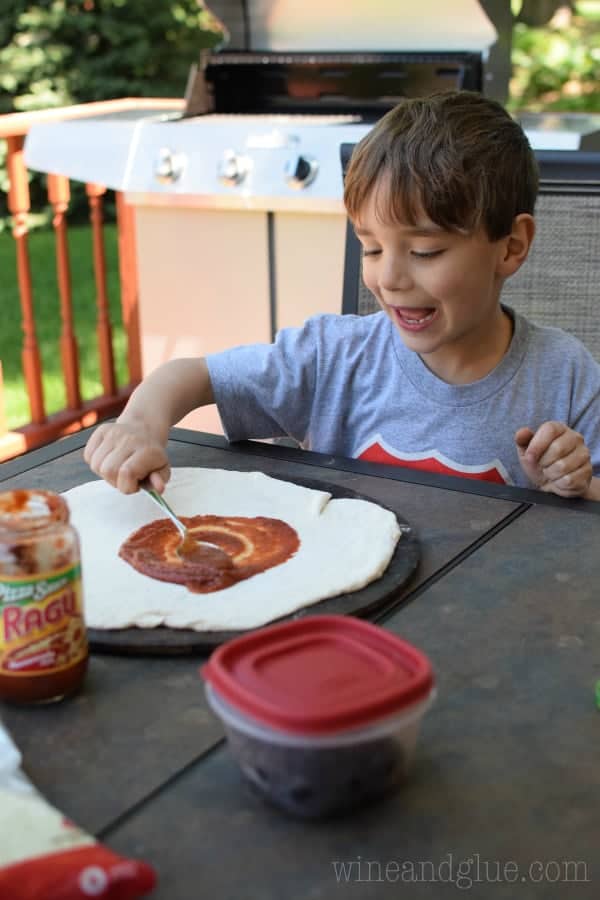 Let them Be Messy 
You just have to know that it's going to be an epic mess. I mean flour, sugar, or in this case (making pizza), shredded cheese . . . EV.ERY.WHERE. But if you know it's coming it will make your skin crawl a little less. My goal everytime I cook with them is only for them to have fun and walk away happy. I mean seriously. Cheese can get cleaned up, meals can get remade, but I want my kids to have happy memories of making food.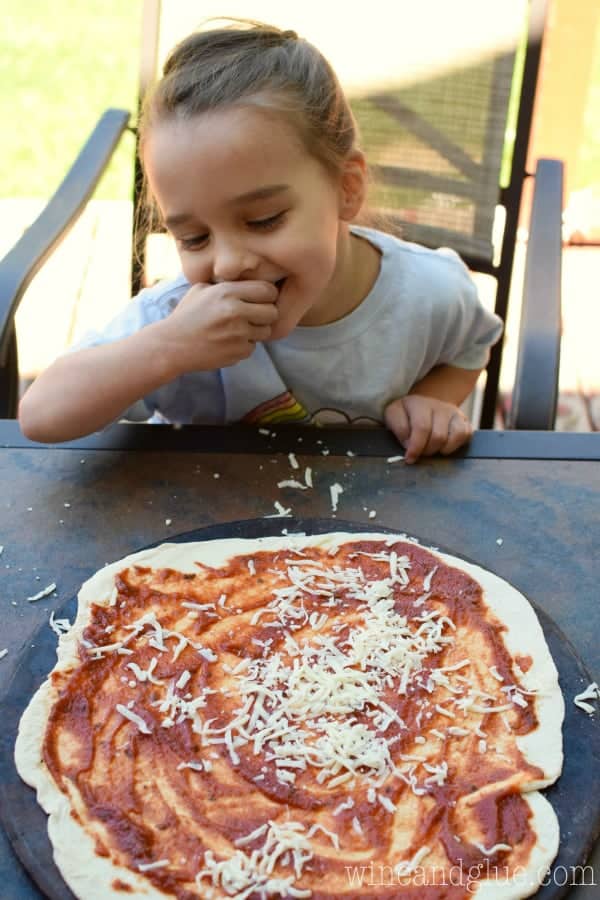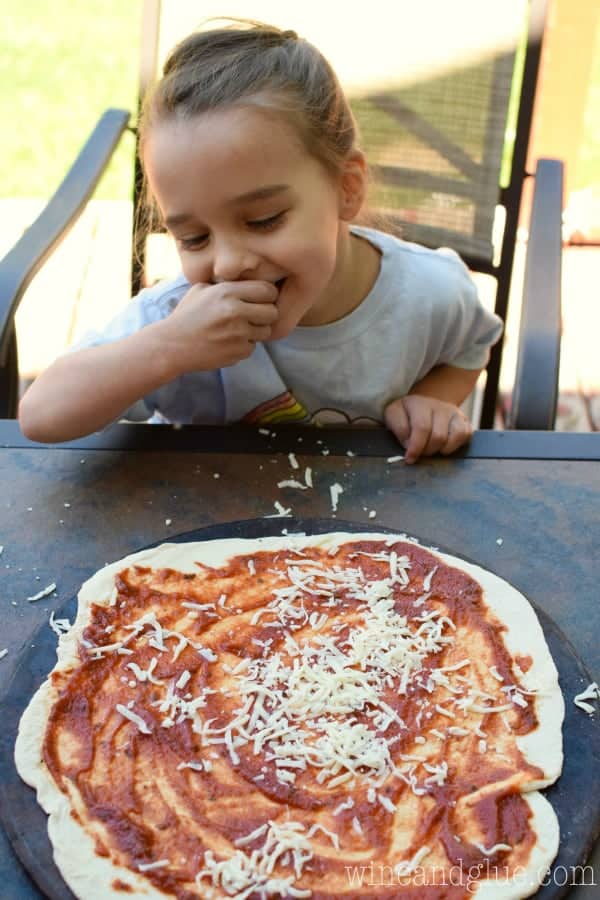 Include Snacks
If the kids can't eat the ingredients of whatever you are making, make sure you put out something that they can snack on. Is it just my kids or are the small people always hungry?? So if you are making pizza, let them have some pepperoni or olives. Obviously if you are making cookies, you don't want them snacking on dough (though I do always let my kids have some chocolate chips), but in that case have a bowl of crackers out. They must have my genes . . . cooking just makes us hungry. And again, for me it's about happy memories. And snacking on the ingredients just makes my kiddos happy.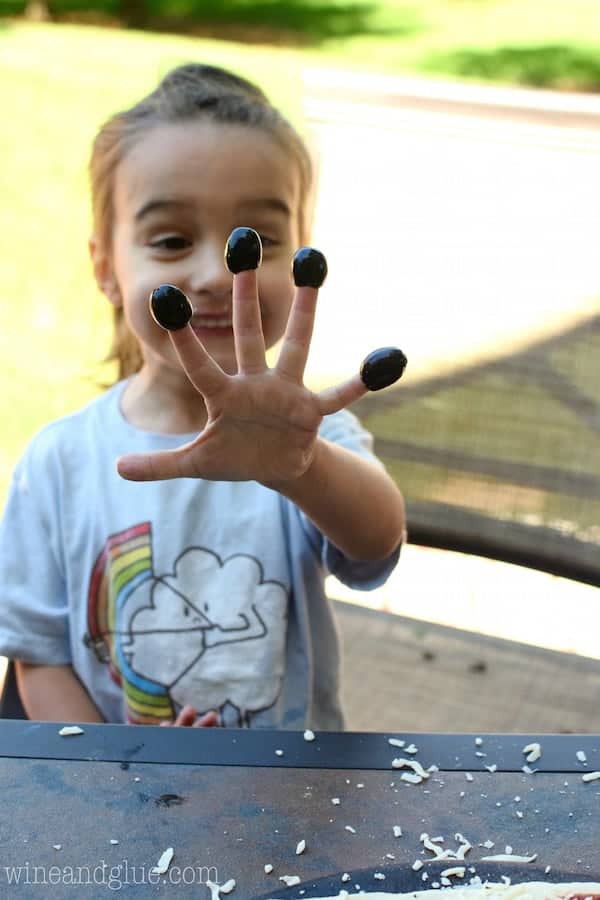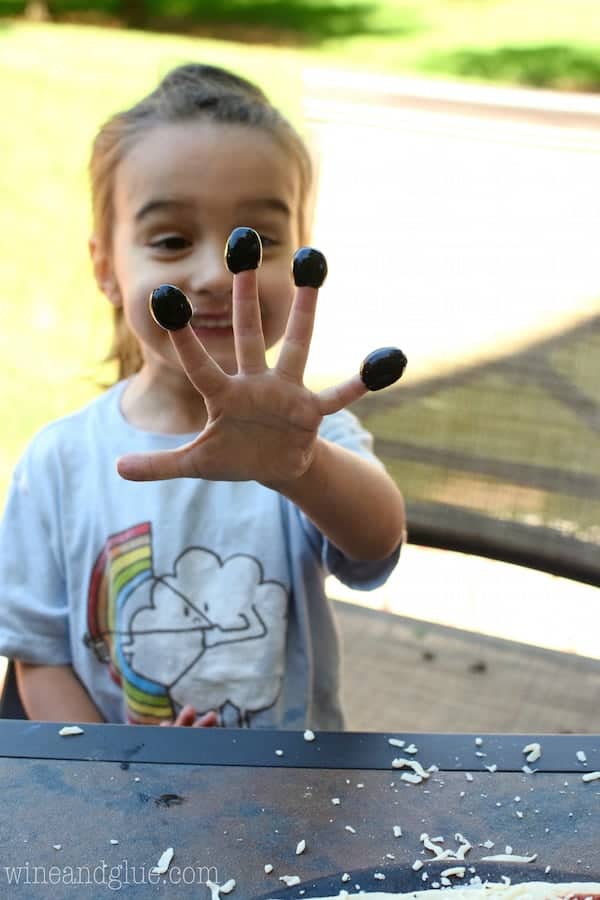 Take the Teaching Moments Where You Can Get Them
I value the things I know about cooking so very very much. So I'd love to pass some of those things on to my own kids. I mean, for all I know they will hate cooking. But on the off chance that they end up loving it, I would love for them to go into it knowing that you use the plastic measuring cups just for dry ingredients, liquid goes in the glass cups. That you don't measure salt over what you are making because if there is a spill, extra salt can ruin a recipe. Little things like that. I talk as I go. They are sponges, they are bound to retain some of it. Right?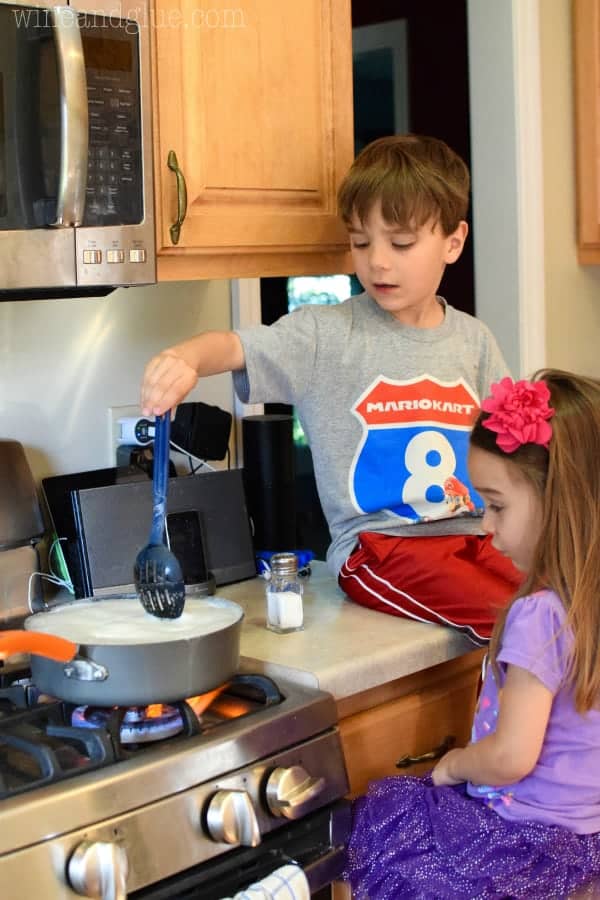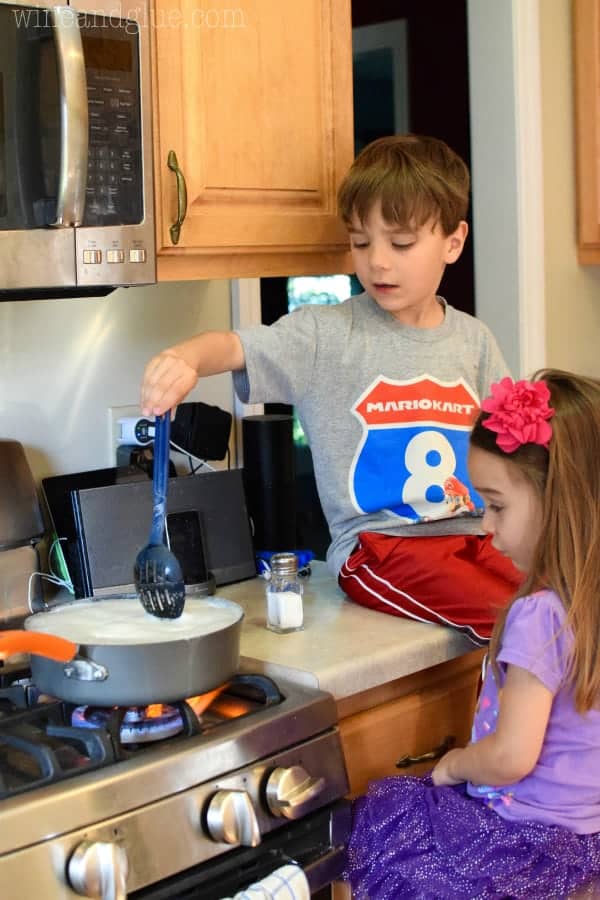 Be a Story Teller
Use the time cooking with your kids to tell them family stories. For me, cooking, my love of food, and my love of my family are all so closely interwoven together. I'm Italian, what can I tell you? Ya know? Anyway. I think that story telling brings new life to foods. And it can also get your kids to try new foods or see it in a new way. I got Quinn to try raspberries (she's my picky eater), just the other day by telling her a story about how much I loved picking them out of my dad's garden when I was a little girl. And just like that she was popping a raspberry in her mouth and saying, "Mmmmm, juicy!"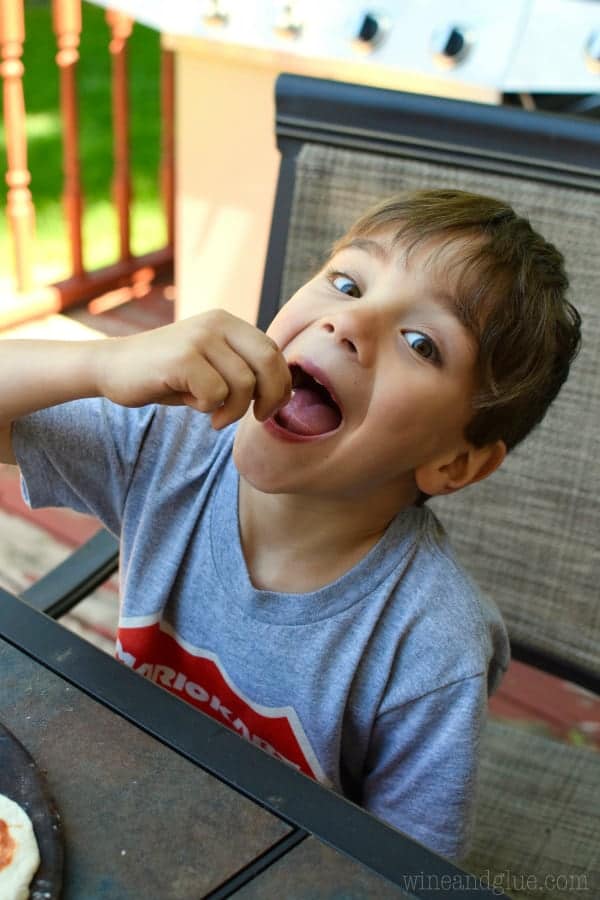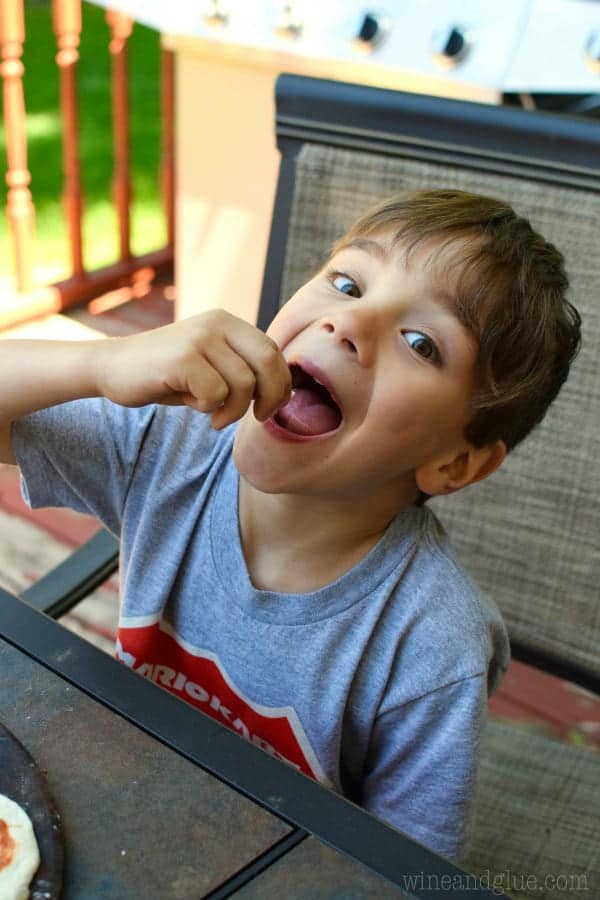 Finally, and this isn't a tip, just my own personal observation:  Cooking with kids allows them to see exactly what is going into their food and often because of that they are more likely to taste it, appreciate it, and try new foods. Totally worth it.
Ragú® is all about creating memories around dinnertime and food. Make sure you visit their site for "Saucesome" dinnertime ideas and to enter their sweepstakes! And be sure to follow them on Facebook, Pinterest, and Twitter for amazing and new delicious mealtime ideas!
Ragú is celebrating everything that makes family mealtime #Saucesome. From unique recipes to silly moments to crazy weeknights…we want to hear it all.
Do you have a recent #Saucesome moment or recipe? Share below!