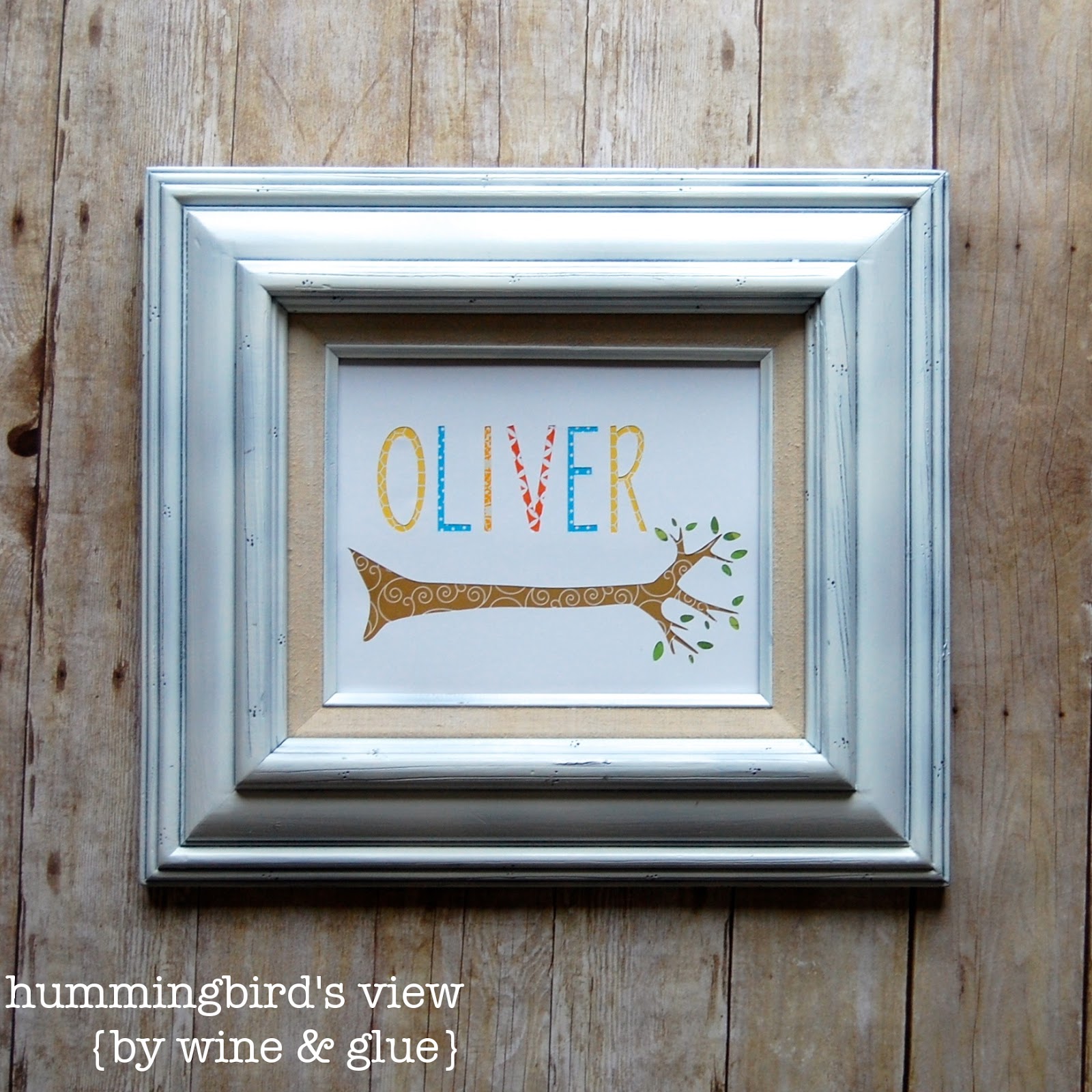 Recently we celebrated the pregnancy of my dear friend Erin. She jokingly calls herself a celebrity because of how often her pregnancy has been the focus of my blog (you can see it here and here). And even though I loved every second of celebrating the awesomeness that is her sweet baby boy, I love love loved spending time with my friends.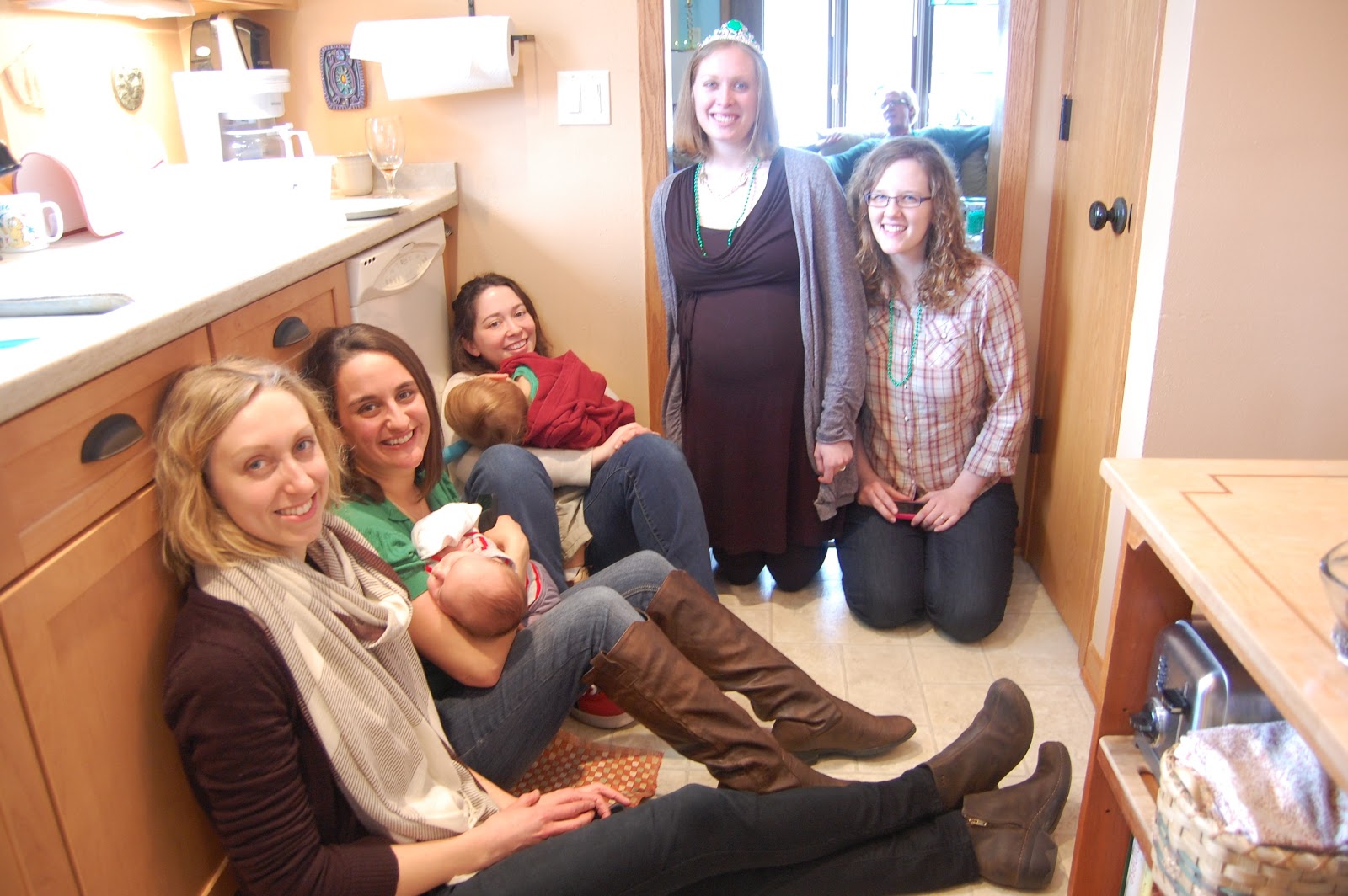 This is us on the floor of Erin's parent's house. I remember years and years ago being in this same kitchen as teenagers. And years and years before that being in that kitchen as kids, eating freshly cut pineapple and playing with a Ouija board.
And now look at us. All grown up with babies and pregnant bellies. In the corner is Lindsey, holding her little boy, Finn. He was sick and conked out on her while she was sitting there. I was holding Sara's little sweet baby, Oliver, so I joined her, and the others settled in around us for a picture.
Our new reality. Sleeping babies and pregnant bellies. The Ouija board sure didn't predict this.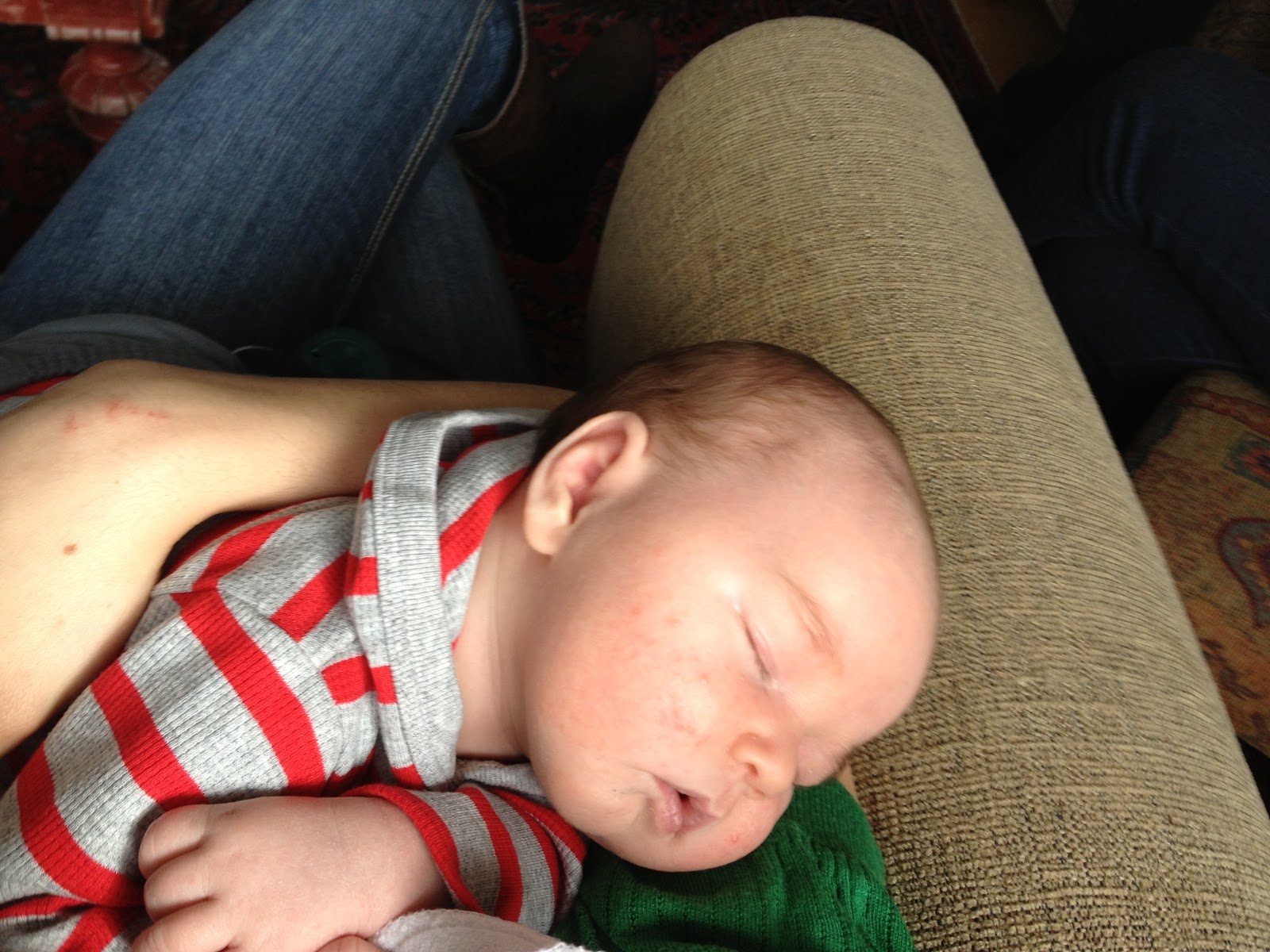 This is the picture I took of Oliver with my cell phone while he napped on me. I texted it to Nathan. He told me to:  STEP AWAY FROM THE BABY and not get any crazy ideas.
I love my friends. Like so much love them. I love them hard. Whenever I spend time with them, my cheeks end up hurting from all the smiling and laughing, and I leave just feeling better about life.
And even though we were there to celebrate Erin's little guy, I hadn't been able to make it to the shower for Oliver, so I thought it was important to make something really special for him. Something that would work in his adorable nursery.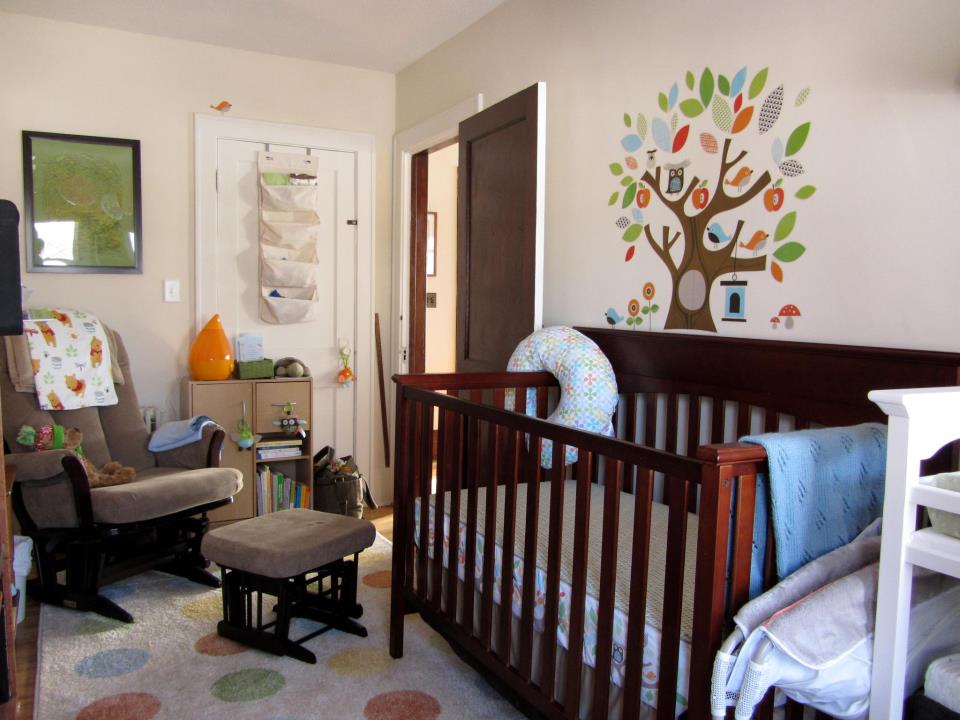 Isn't the forest theme so cute?? I love the shades of yellow, orange, green, and blue. So that is what I tried to emulate with this cut piece. It is cut from heavy card stock and backed with patterned scrapbook paper in colors to match the room. I created the image of the branch myself with the awesome Silhouette software (tutorial to come).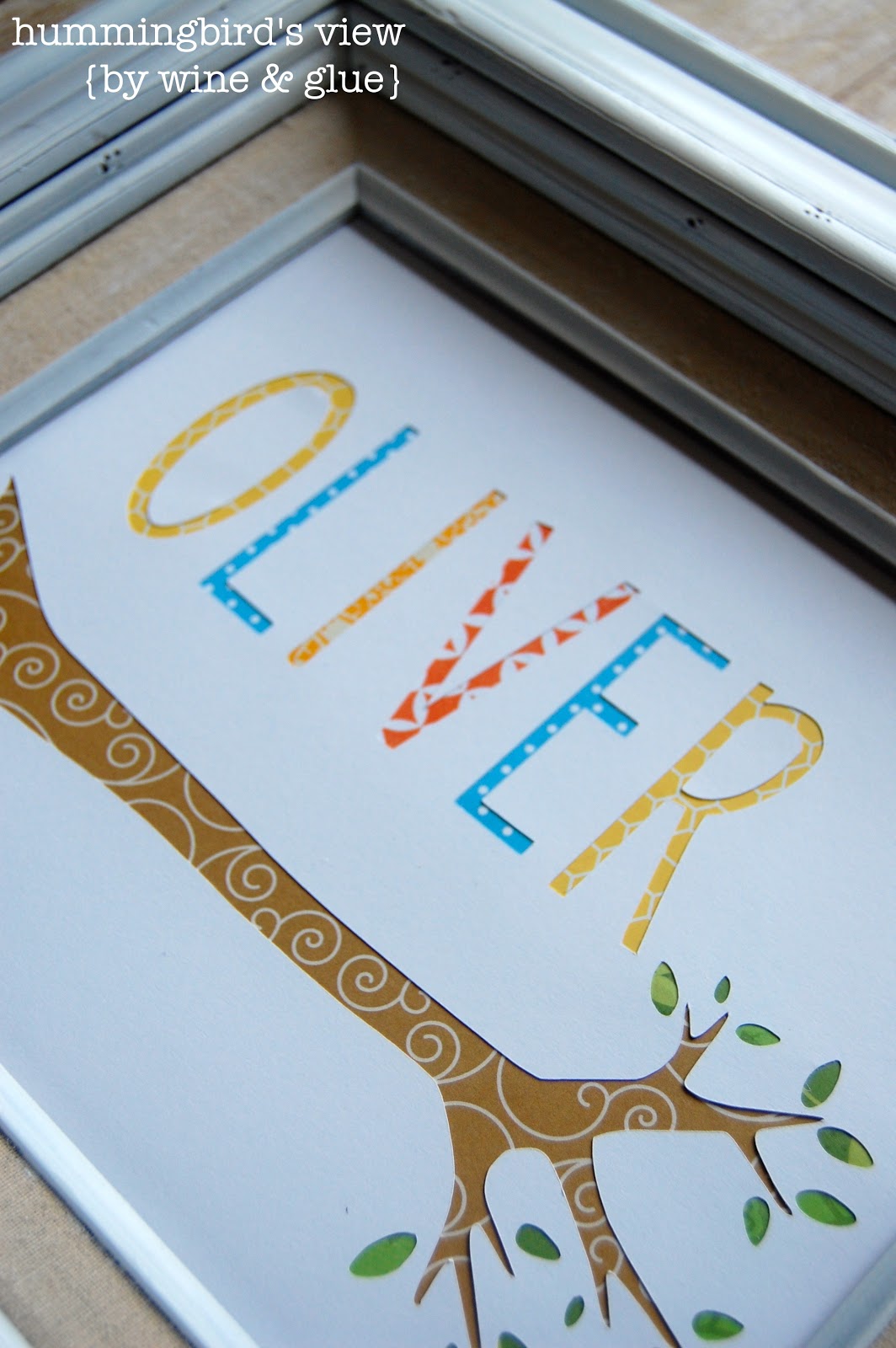 I'm so happy with how it turned out!
And don't worry, I made one for Erin too.
And seriously don't worry, because I'll make one for you too! Its the newest item in my Etsy shop. Check it out!