Fourth of July Pinwheel Hair Clip | A cute little hair clip perfect for the Fourth of July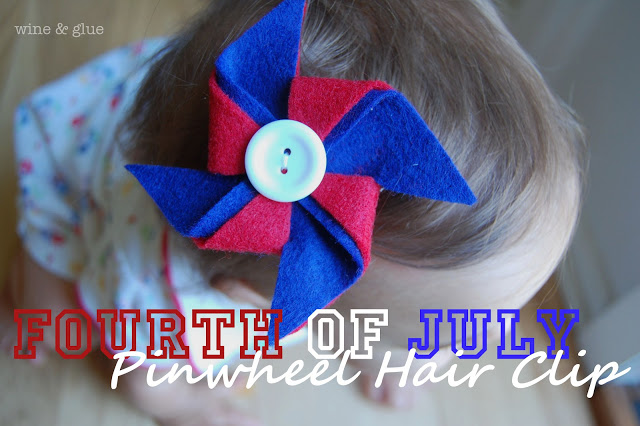 I think if you have spent much time at all on Pinterest, it is likely that you have come across this from the lovely ladies at eighteen25.
So cute, right? I'm not usually one to gush over things. And I'm really not one to gush over hair clips for little girls (can I have one in my size??). But how cute is this??
So here is my Fourth of July spin on it. (Get it? Pinwheel? Spin?! Ha!)
Jamie, the middle sister and genius behind this, sewed one, and then hot glued another, and felt like hot gluing was the faster way to go. I would have to say that for me, hot gluing was the dangerous way to go. Seriously though, I did both, and the sewing took me like 5 minutes start to finish. Plus, I walked away with all the feeling left in my finger tips. Bonus!!
I now want to make about 700 more and hand them out our local parade. Pinwheel Hair Clips for all!!