A Free Fall Printable!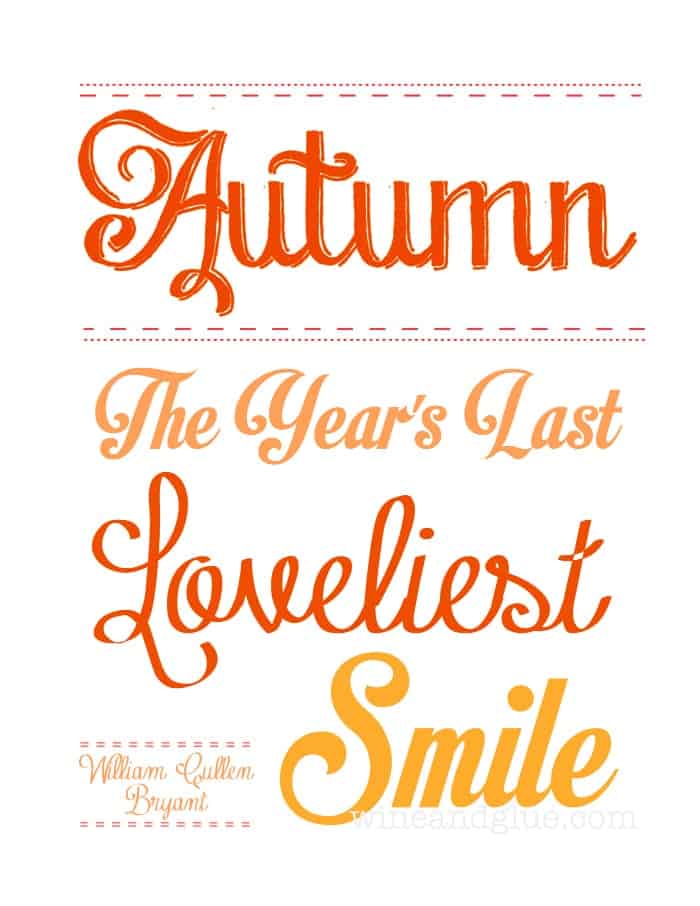 It's hard to believe that after months upon months of begging and whining for winter to turn into a spring . . .
And then finally giving up on spring all together and pretty much demanding summer . . .
That I could be so ready for Autumn!
I remember I was looking forward to summer so much, with it's parades, warm weather, BBQ's on the deck, and warm summer fun, that I did a summer cocktail round up . . . in March.
But here we are, at the beginning of summer, and I am ready for all things fall. I have already posted a couple fall recipes, and I hope you are prepared to be tackled with apples, pumpkins, and cozy warm comforting dinners in spades over the next few months. Honestly, I could not be more excited.
And if you are feeling as in the fall mood as I am, and you want a little something snazy to hang, I have a free fall printable for you!!
All I ask in return is that you not send me the link to this post when I am whining and complaining in February about how sick I am of soup, snow, and cold temperatures. Then again, I said I'm ready for fall. Winter can keep her cold grubby paws off for a LOT longer.
Just click on the photo above and you should be taken to download the watermark free PDF. Enjoy!
Looking for more free printables?