Free iPhone Wallpaper! Download some free iPhone & iPad wallpaper for the holidays!
For each person who comments on this post I will donate a $1 to Ronald McDonald House Charities!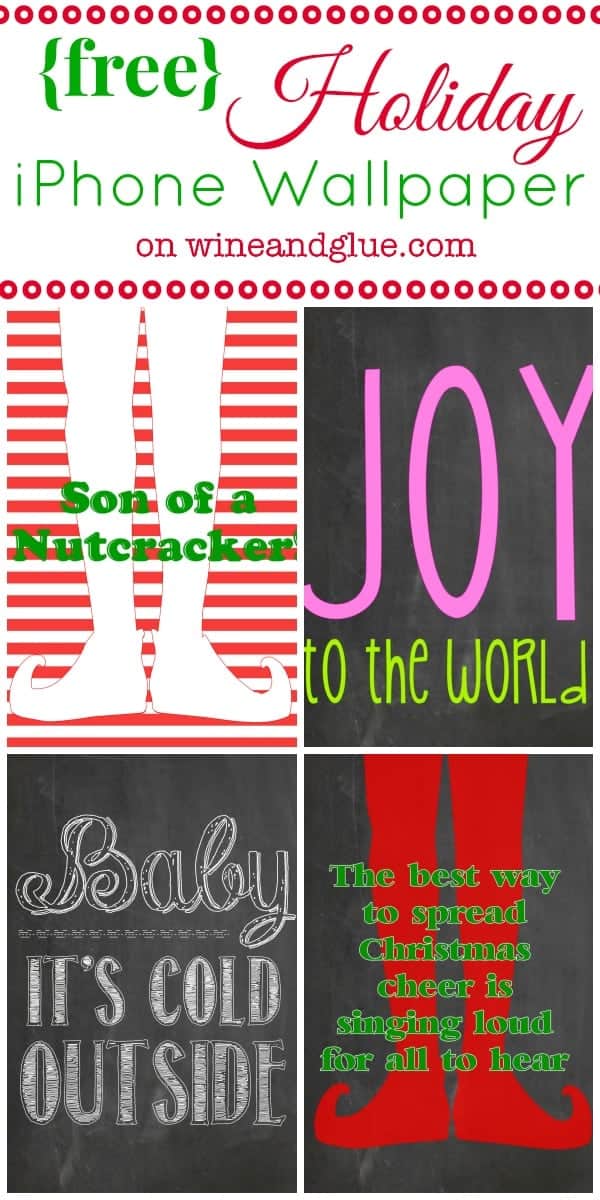 I think this time of year, it's really natural to count your blessings and think about all the things you are grateful for. So, with Thanksgiving tomorrow, I thought it would be good to show my gratitude for this blog, which has been such an amazing creative outlet for me, and my readers, who really without them, I wouldn't do this.
Blogging has gone from a small part time hobby, to pretty much a full time job. It has afforded my family things that we wouldn't be able to do or have without it, and for that I am truly grateful.
This is just a small teenie tiny thing that I can do, but it is something. And like I always tell my kids, it's important to say Thank You. So as my way to say thank for reading, here are some fun free wallpapers for your phone and tablets!
Annnnnnnd, because I think when you have been given so so much in life, it is important to give back, I am giving a dollar to Ronald McDonald Charities for each person who comments on this post.  Tell me what wallpaper you like best. Tell me what wallpaper you downloaded. Tell me how you like to give back, this time of year or any time of year. Just comment. And, if you want to read about why I am choosing this particular charity, you can click here.
And of course if you feel inspired to give, head on over to Ronald McDonald House's website. They make it ridiculously simple to donate, and you are helping families stay closer to their sick kiddos, which is kind of amazing. Can you imagine around the holidays having to figure out how to both be at home with some of your kids and at the hospital with your sick child? I can't.
Have a wonderful safe, happy, healthy Thanksgiving all!