Have you ever wondered how to cut felt with a Silhouette? You have come to the right place! You can totally do it and end up with a super fun DIY project!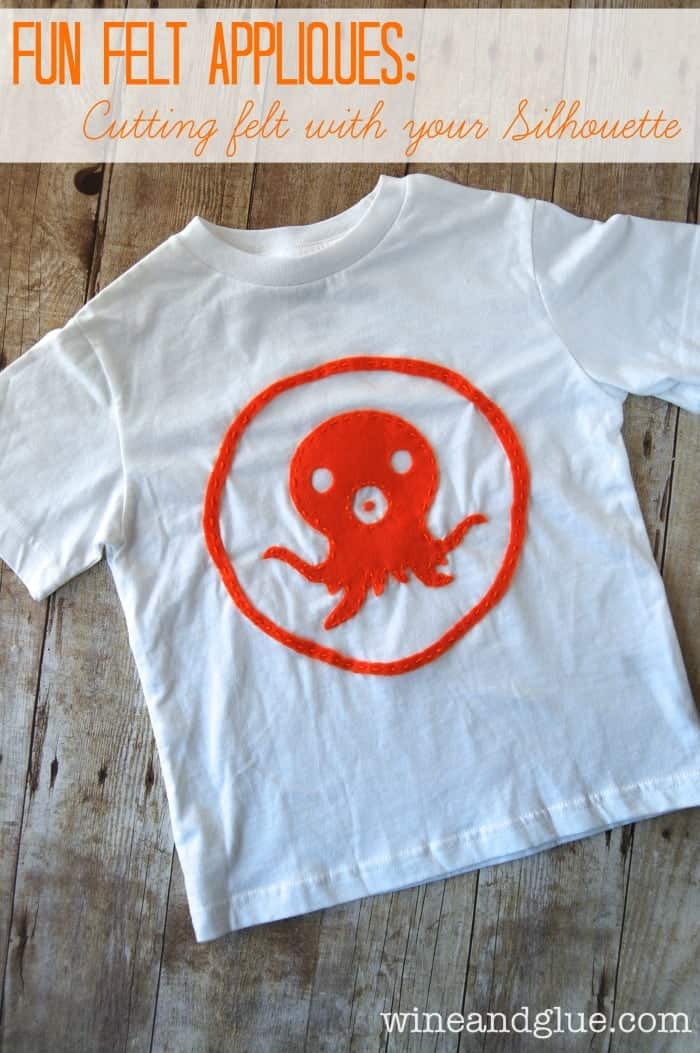 So one of the amazing things about blogging conferences is all the super cool bloggers you get to meet in person! One of the amazing bloggers I got to meet in person at BlogHer 13 was Jessi from Practically Functional! Have you seen her blog? If you haven't, you totally need to check it out. She does all sorts of amazing things! I especially love her posts about organizing since I am super lacking in that department.
But it wasn't until I read this post by Jessi about how she made some super awesome Harry Potter Kindle Covers using some felt and her Silhouette that I realized she is an absolute genius!
Using the Silhouette to cut felt?? Hello!? Awesomeness!
When I found out from my sister-in-law that my nephew really wanted an Octonauts shirt for his birthday, I knew that this was the perfect time to try out Jessi's genius.
So here is the skinny according to Jessi.
You can either put it on the mat or carefully iron on some fabric interfacing (I added a little glue stick to an old mat and stuck it on)
Put the speed to 1 or 2
Put the thickness as high as it goes
Put your blade setting to 10
Click the double cut box
Here's how it went for me. I found the Octonauts symbol online, imported it to my Silhouette software and used the trace feature to get my cut lines. As I mentioned above, I had to use some glue and an old mat (I didn't want orange fuzz all over my newest mat and I have about 7 old ones #notkidding). With the glue it stayed in place perfectly and came off the mat just fine.
It did not cut all the way through, but it definitely cut enough that I had the perfect shape to work with and I used some sharp scissors to finish the job. That wasn't nearly as time consuming as it sounds, and then I had the exact shape I wanted.
I suspect that if I had used a newer blade it would have cut all the way through.
Then I added some Arlene's Tacky Glue to the back (sparingly) and put it where I wanted on the shirt. Arlene's is water soluble, so after that, I did some embroidery thread around the edge to properly secure it. And that's fine, because that is the look that I wanted anyway. You certainly could skip those two things and go with some fabric glue.
My Octonauts obsessed nephew loves his shirt, and I got to be super aunt. Win win.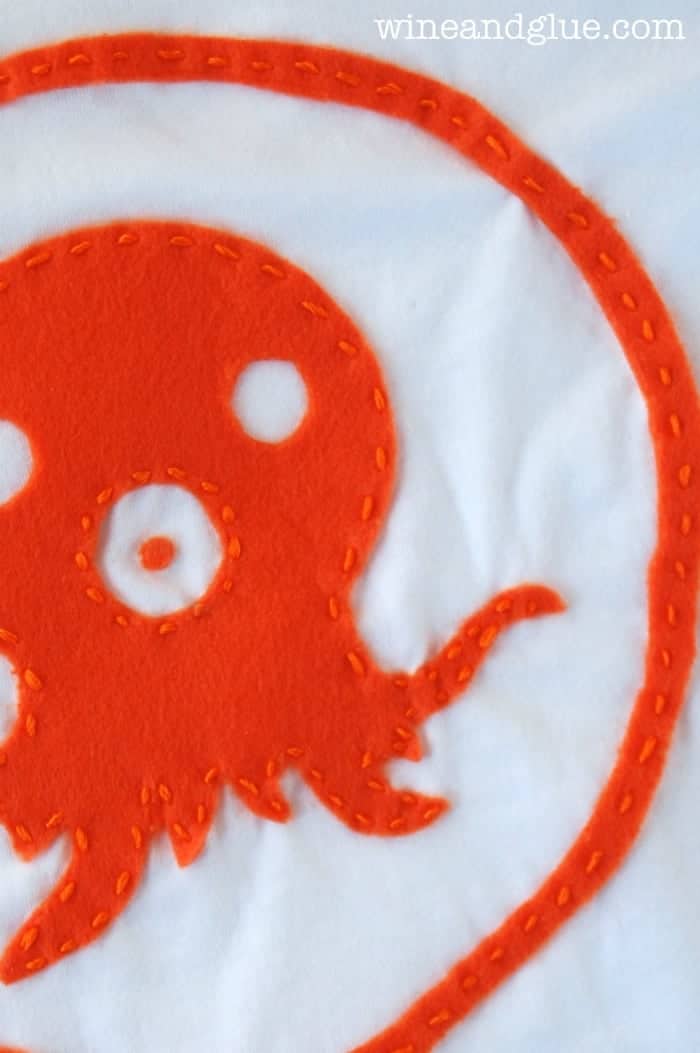 This post may contain affiliate links which won't change your price but will share some commission.