Gender Reveal Party Idea | A perfect idea for a gender reveal party! Complete with scratch offs, excitement, and one lucky guest announcing the big news!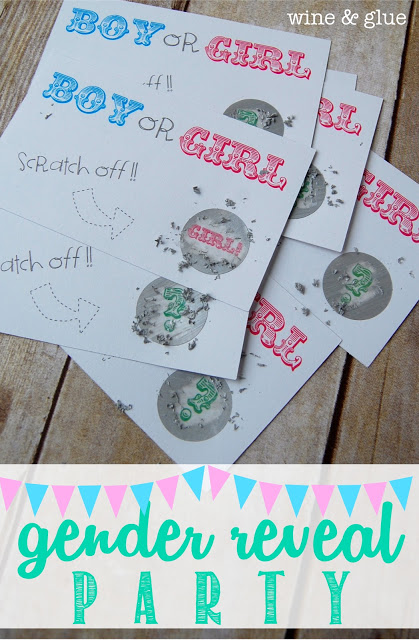 UPDATE APRIL 2015:  For the time being I have closed my Etsy shop, so I won't be able to fulfill any gender reveal orders. Sorry for the inconvenience.
They have been a big hit! Which is awesome, more than I ever expected.
About a month ago I got an order from someone who was going to be using the scratch offs at a gender reveal party. And she had a great idea!
Have you heard about these parties? They have become big trends lately. You have your friends and family over and all at once everyone gets to find out if you are having a boy or a girl. Sometimes the couple even finds out with the guests.
So this particular customer asked me if she could order the cards, but instead of them all saying "boy" or all saying "girl" if they could all have question marks under the scratch offs.
Well, all but one.
So it would go a little something like this.
The scratch offs get passed out at the party.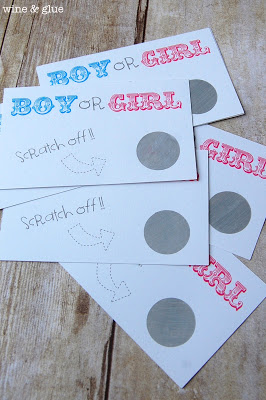 One by one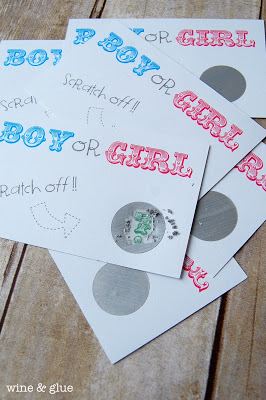 each person scratches off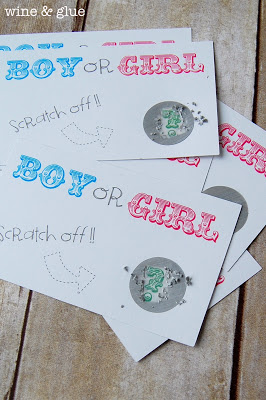 their gender reveal cards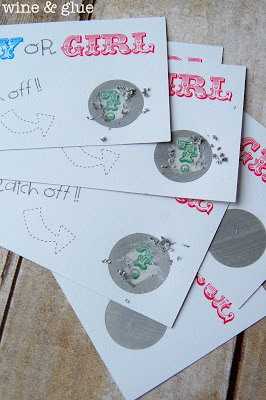 and finds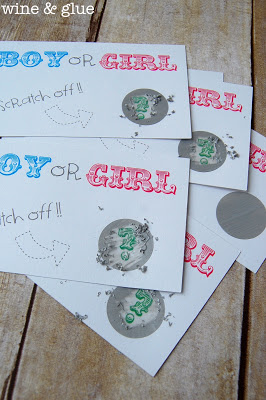 only question marks!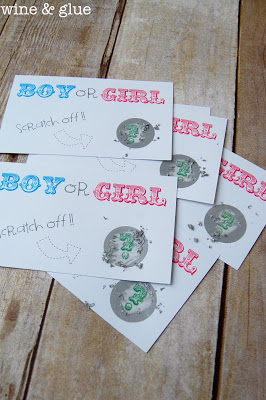 Until one lucky person, scratches it off and sees the word "GIRL" (or, you know, "BOY")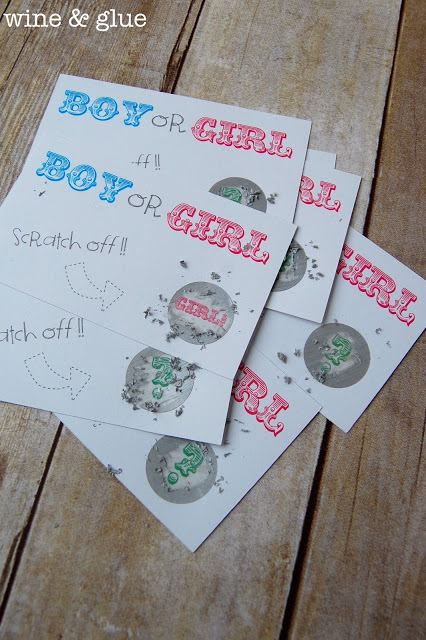 Okay, that's probably not how it would really go. It would probably be a lot of fast and furious scratches followed by one lucky person jumping up and down and screaming "IT'S A GIRL!!!"
I loved this customer's idea so much, that not only did I do it for her, I've offered it up to a couple other customers since. And they all jump at it.
What's better?
Since 19 of the 20 cards ordered have a ? mark underneath and only one has "BOY" or "GIRL," I can complete the order well before you know what you are having. How you ask? I send you one of each gender.
And don't worry, I send them in clearly marked envelopes, so you don't have two people screaming and then arguing about which of them is right.
Happy telling!!