Your kids will love this super cute and easy to make Green Eggs and Ham Popcorn. A simple white chocolate popcorn perfect for celebrating the love of Dr. Suess.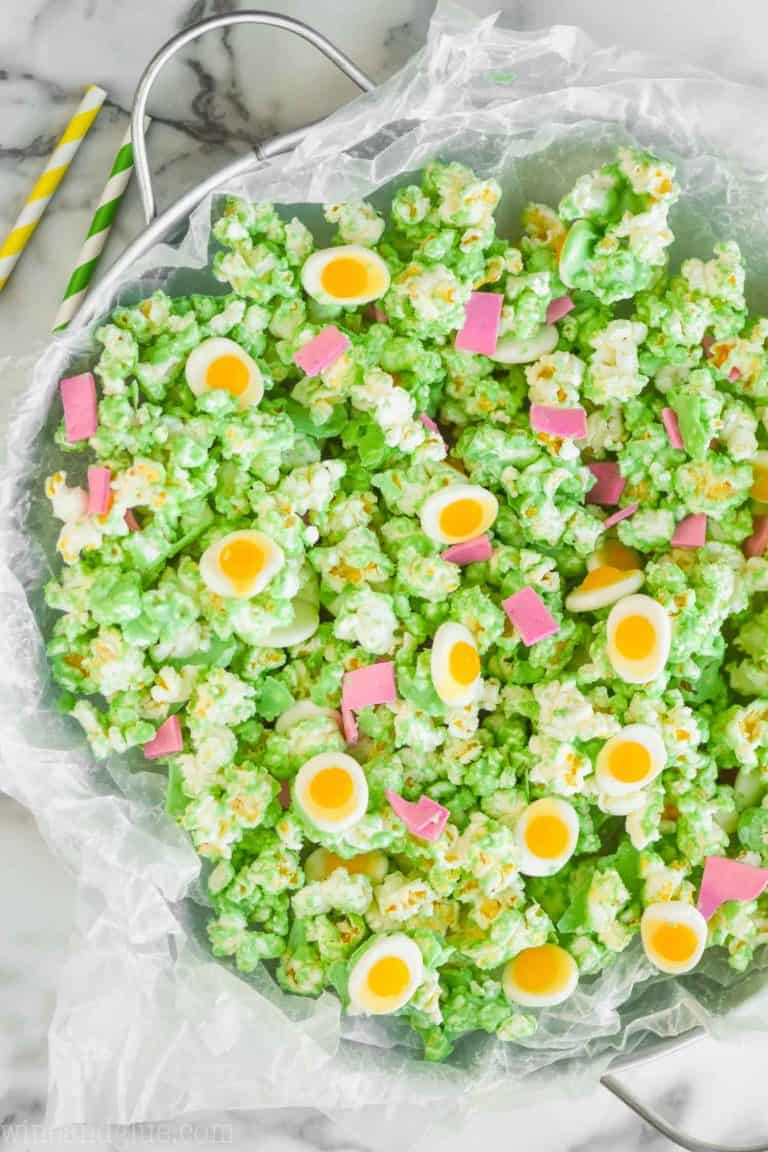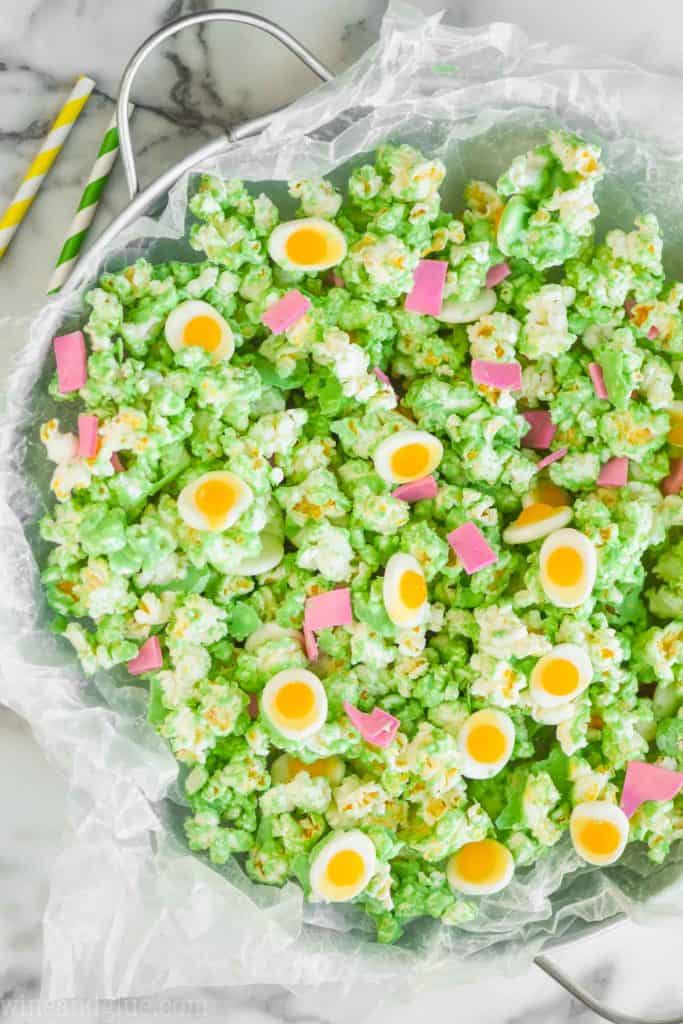 I'm happy to be partnering with Shamrock Farms and Subway to bring you this fun recipe!
FINDING FAMILY FRIENDLY SHOWS
The other day Nathan and I were wanting to watch something all snuggled up with our kids on the couch. We were all caught up on a family friendly show and having the hardest time finding something that we would all love.
And then! We found one! The new Netflix Show: Green Eggs and Ham!
It's based on one of our favorites, Dr. Suess, and it could not be cuter. We all loved it and were totally sucked in from the opening scene on. It's so hard to find a show our kids love that entertains us too, but this is it!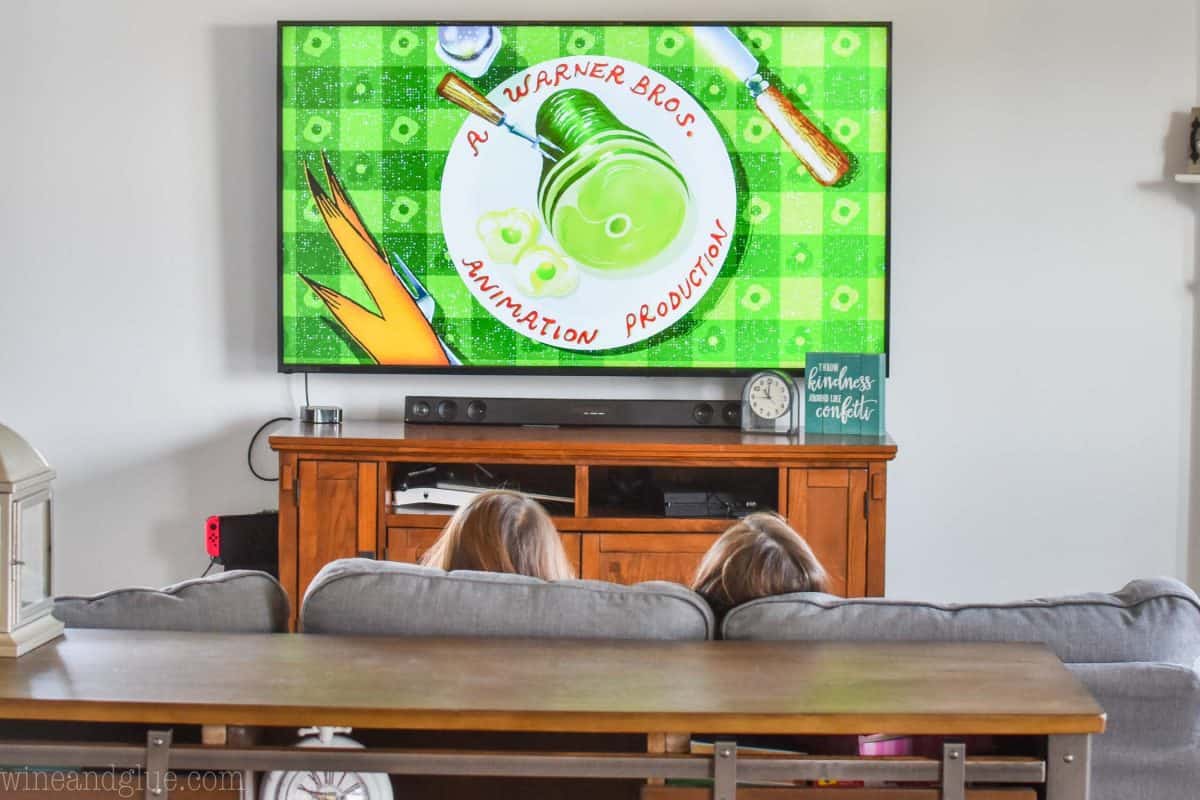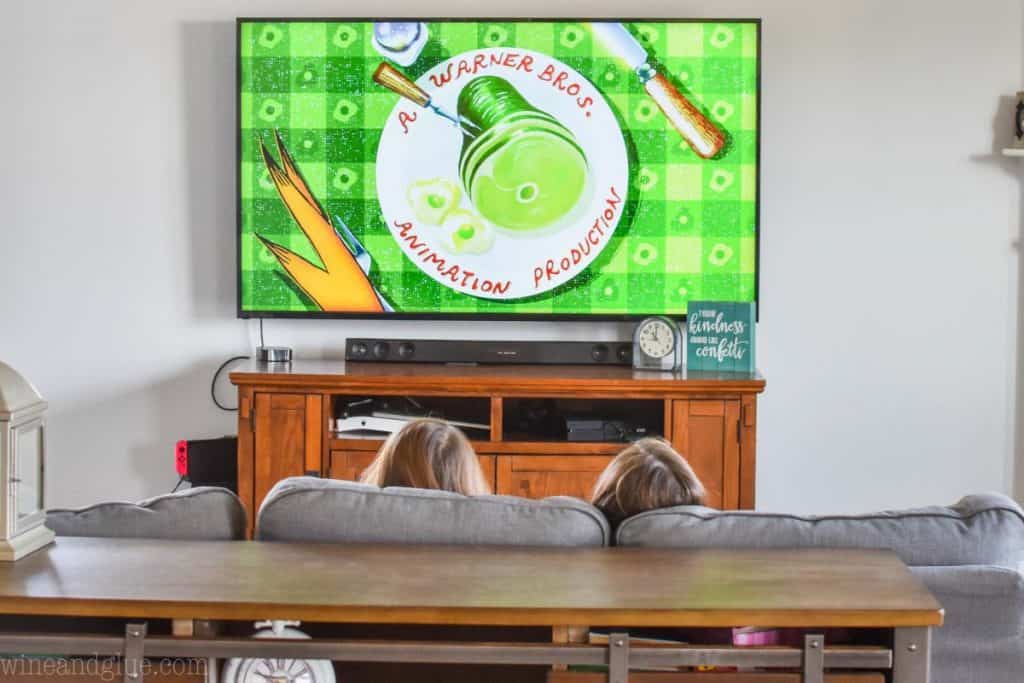 You all know how often I try to create family meal time. It's super important to us that we can sit around, talk about our day and enjoy an easy dinner recipe.
But! There are also times when I need a break. We get the kids something to eat, and watch a family show together.
I love that Subway and Shamrock Farms have partnered with Netflix to celebrate the release of Green Eggs and Ham. We love getting our kids Subway because it feels like a fast nutritious option. I'm so happy that their super cute GEAH kids meal includes a bottle of Shamrock Farms milk.
We love Shamrock Farms Milk because it tastes delicious and it's sourced from family farms. It's always easy to spot in the dairy section of the grocery store with it's signature green caps.
My kids loved everything in the Subway Fresh Fit for Kids® meal. They always love their Subway sandwiches. The meal came with GEAH applesauce, the Shamrock Farms milk, and in the cutest box with lots of games and those great egg-shaped glasses Piper is wearing.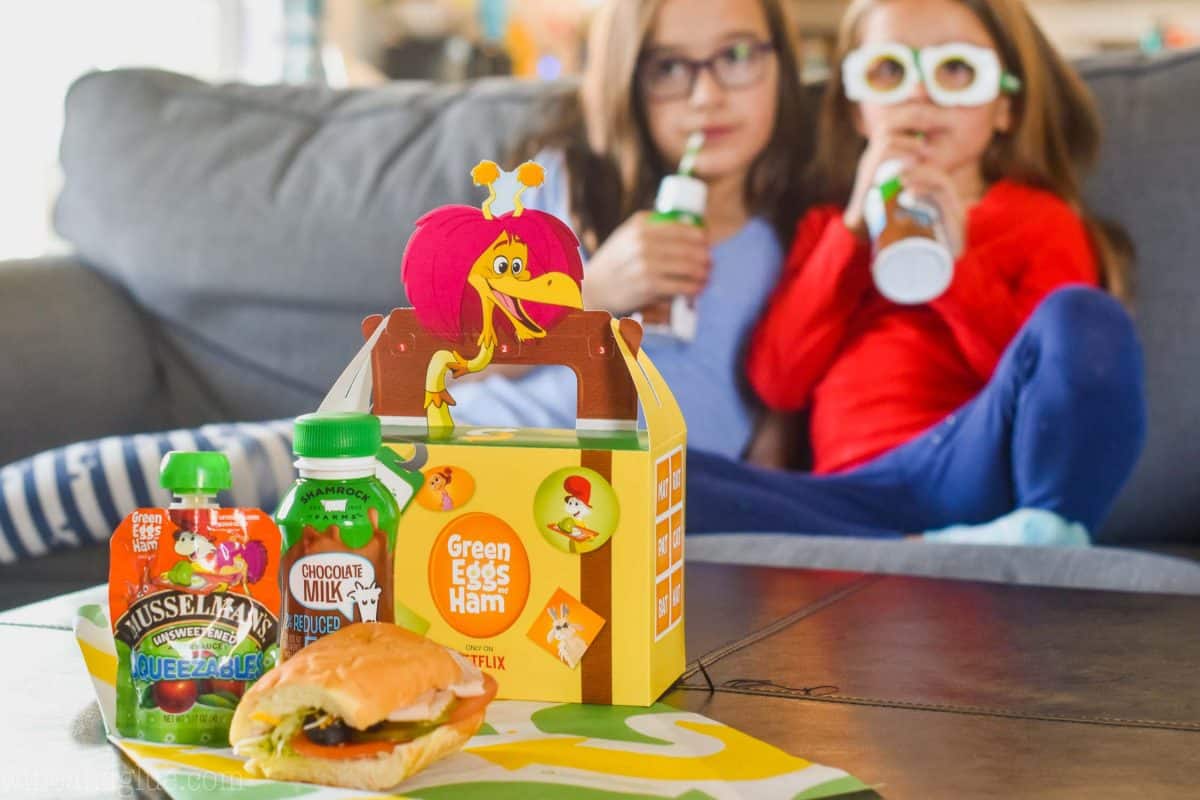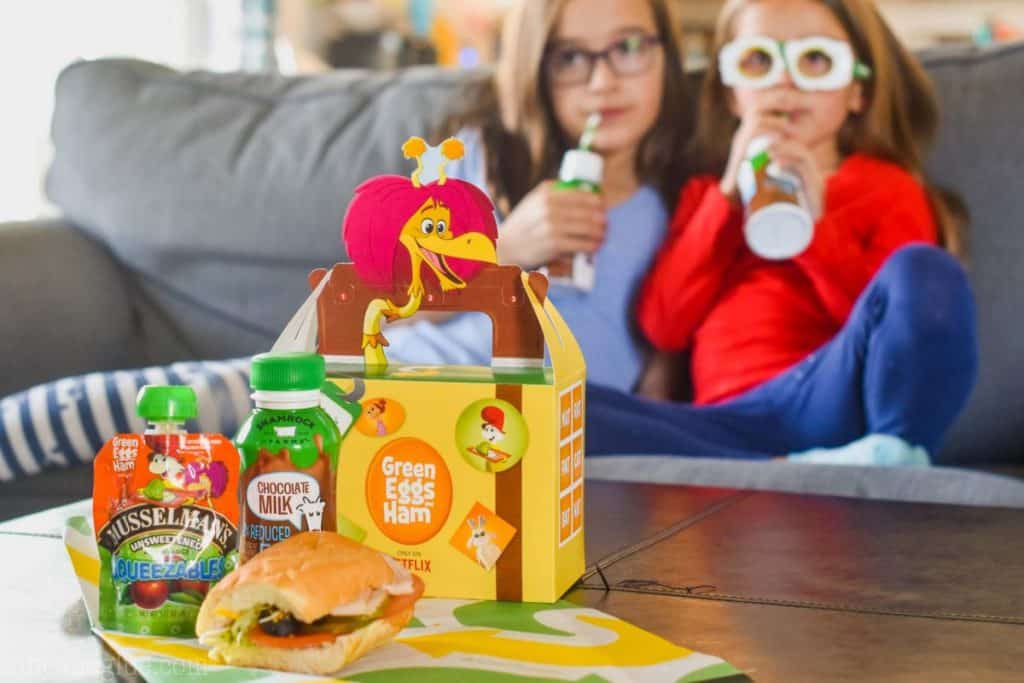 It was all perfect for snuggling up and watching Green Eggs and Ham together. Great food for my kids, a fun family friendly show, and snuggles together make for a perfect evening.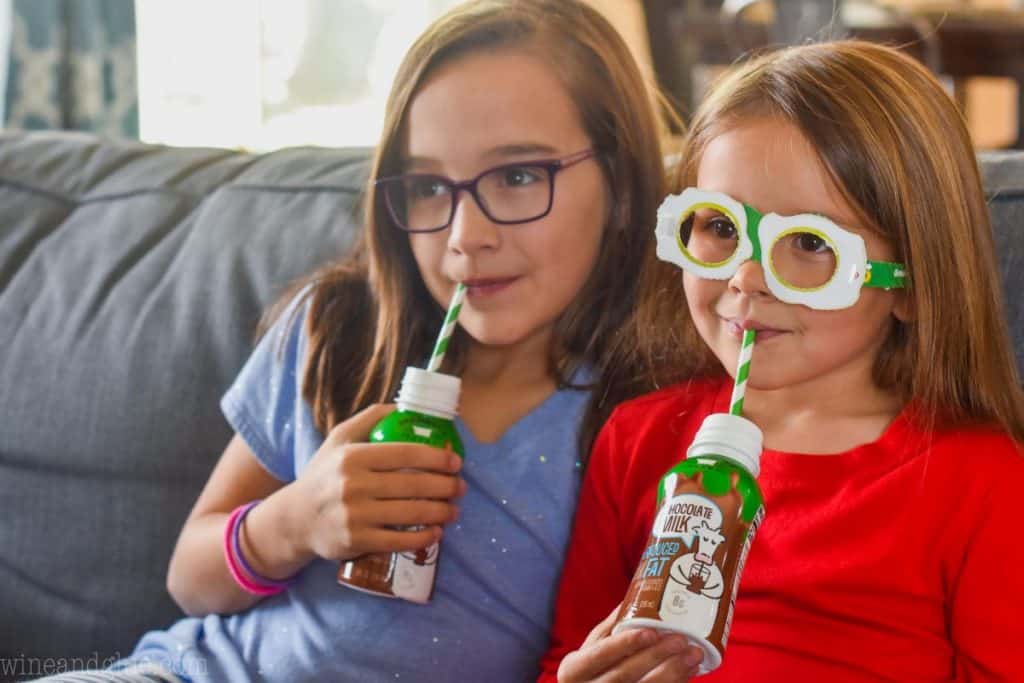 MAKING GREEN EGGS AND HAM POPCORN
Since we are loving the Green Eggs and Ham show, I thought it would be fun to make some Green Eggs and Ham Popcorn to go with it!
Just like my Pumpkin Spice White Chocolate Popcorn, this popcorn is just white chocolate popcorn that has been tricked out.
I added green colored white chocolate to some popped popcorn and then threw on some candy eggs and cut up pink taffy candy.
Now listen. My kids were quick to point out that in Dr. Seuss' book the EGGS and the HAM are green. They cut me no slack. I still think it turned out cute and very delicious.
Be sure to see the notes in the recipe card about coloring white chocolate.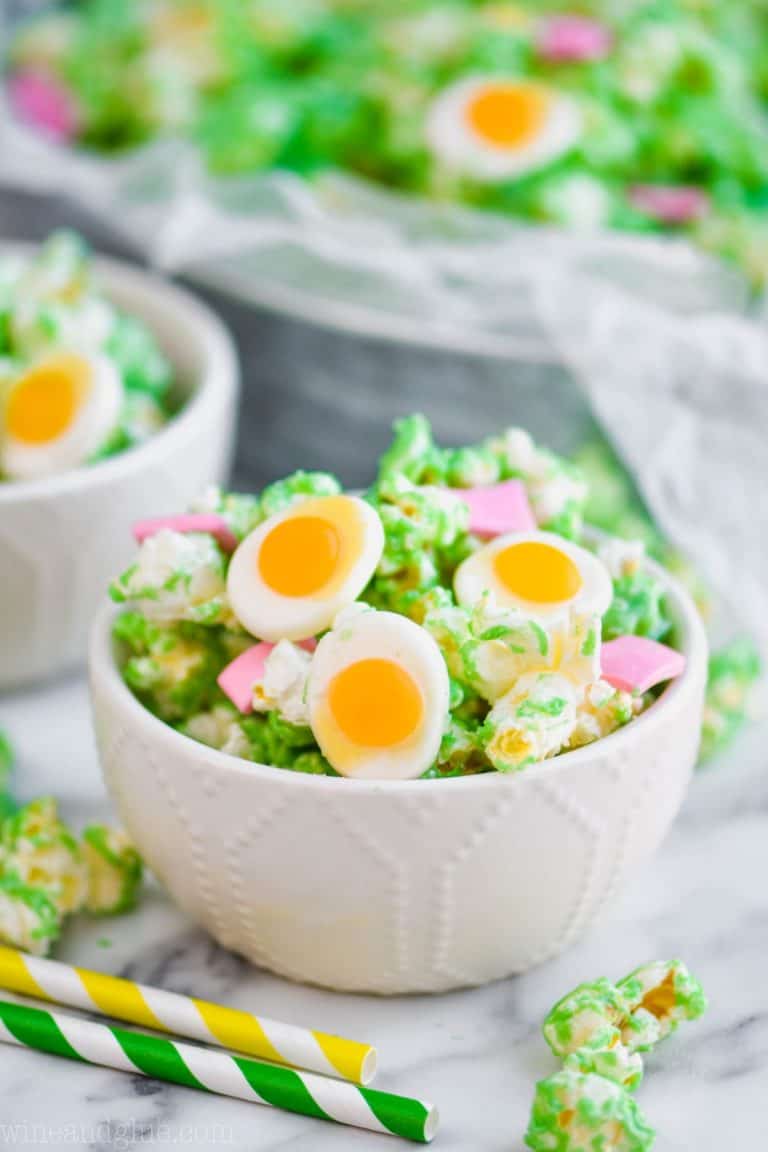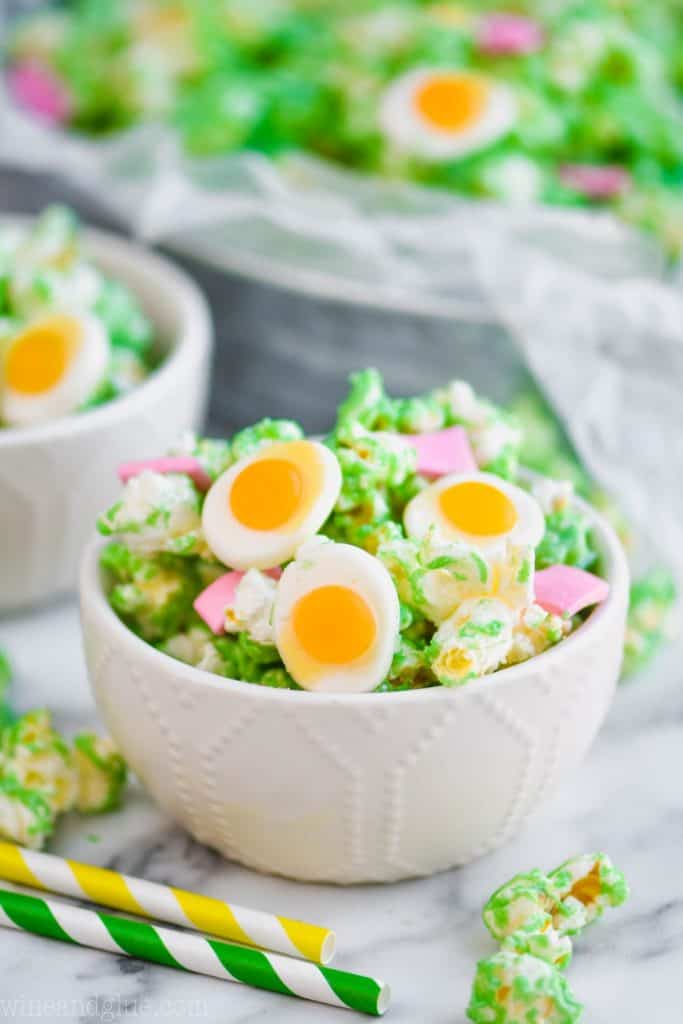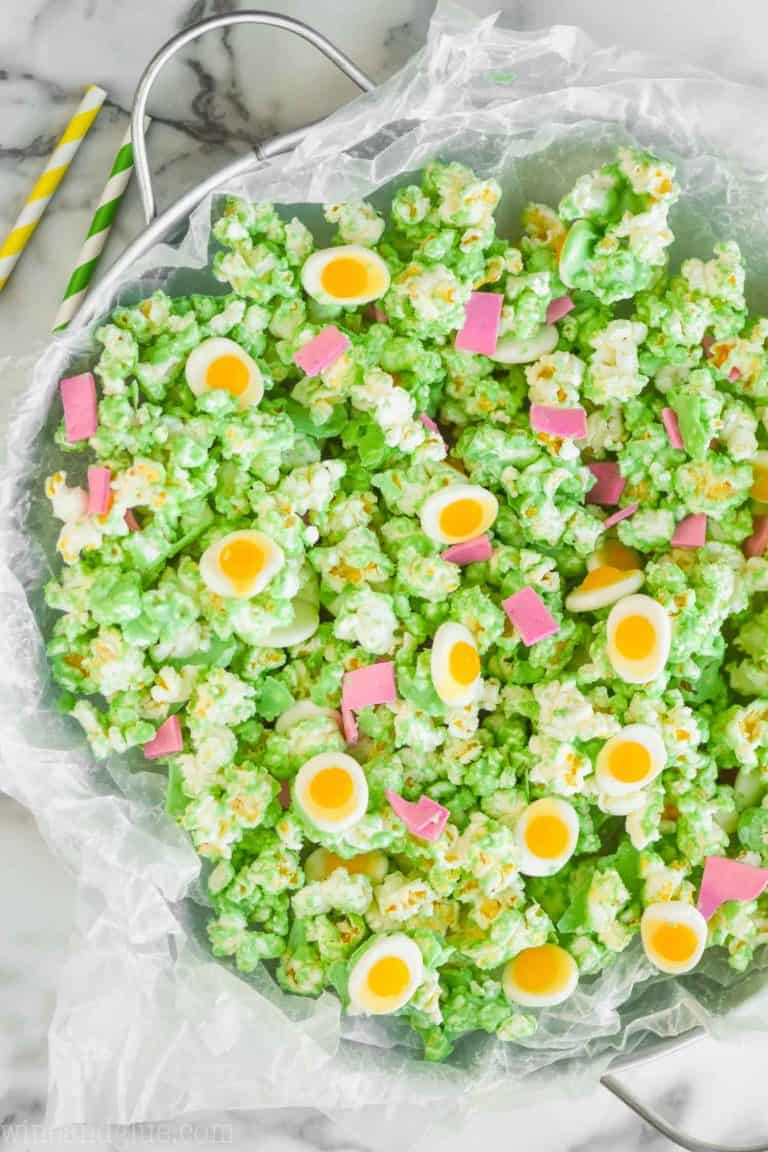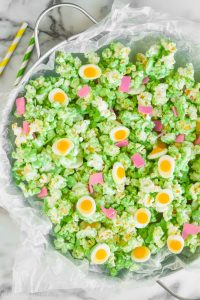 Green Eggs and Ham Popcorn
Ingredients
8

cups

popped popcorn

12

ounces

white chocolate

melted according to package instructions

green gel food coloring

see note

1

cup

egg shaped candy

1.5

ounces

pink Laffy Taffy
Instructions
Take the Laffy Taffy out of it's packaging. Place it on parchment paper and microwave for 30 seconds. Place another piece of parchment paper on top and roll it out. Let cool and then cut into small pieces.

Lay the popcorn out on a parchment lined rimmed baking sheet.

Melt the white chocolate according to package instrucitons. Be careful not to overheat (see notes in the post). Mix in the green food coloring. Working quickly pour it over the popcorn and then mix with your hands.

Again, working quickly, place the eggs and Laffy Taffy pieces on top. You may want to push them in a little so they stick to the wet chocolate before it hardens.

Break up the popcorn and then store in air tight containers.
Notes
It is important when working with white chocolate to not introduce any water to it. If it gets any water it will seize up and not longer be smooth and easy to work with. This is why we want to use gel instead of regular food coloring. Another option is to go to a craft store and buy green candy melts.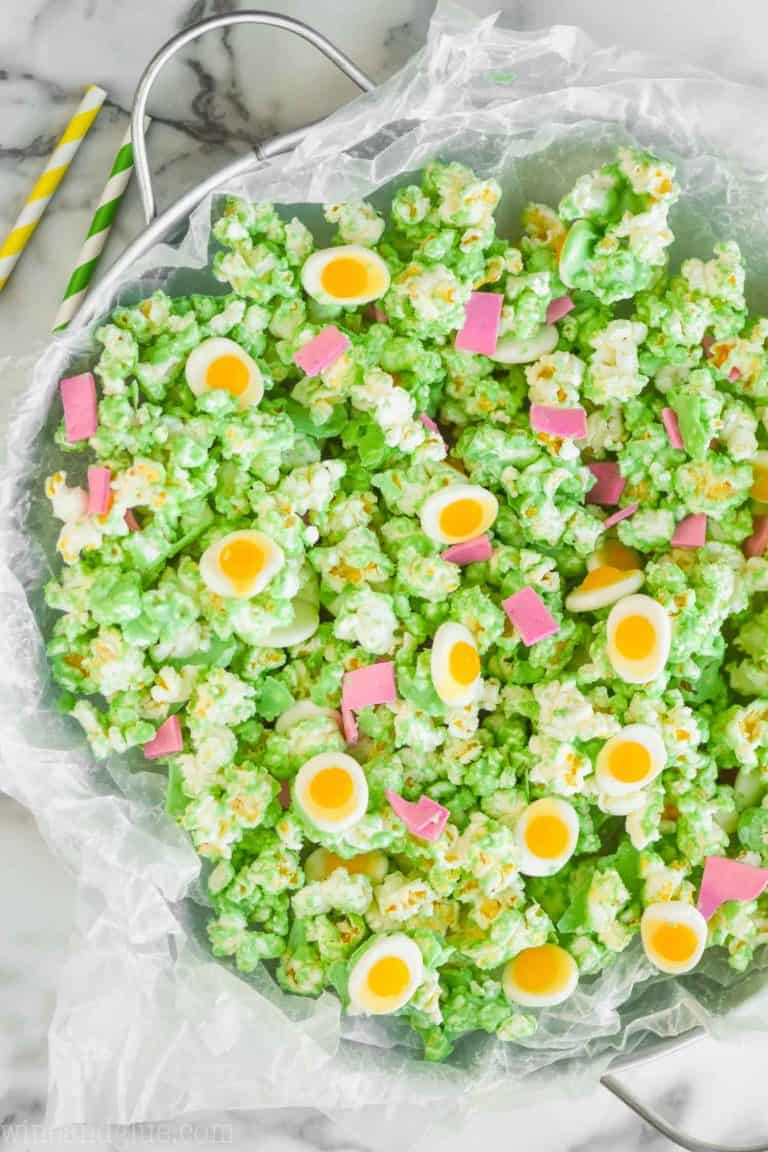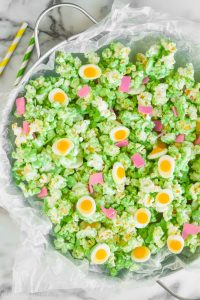 did you make this
Green Eggs and Ham Popcorn