Homemade Baby Food | Introducing spices to babies through baby food
Make sure you check out the other posts in this series!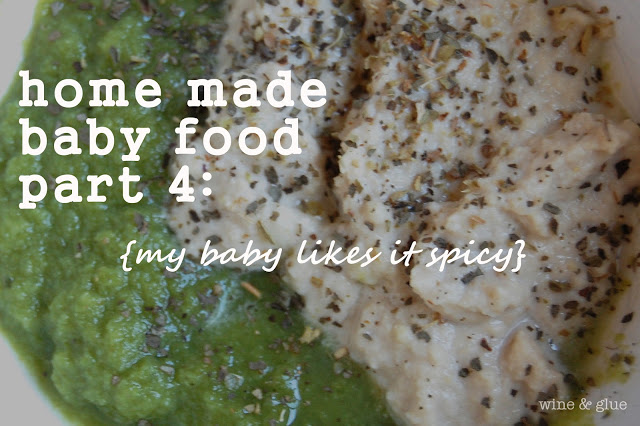 Have you ever, while feeding your baby gotten a bit of food on your finger and without thinking licked it off, thinking "Gross! This is so BLAH! I can't believe I feed this to my kid!" Yeah, me neither. A normal person would just wipe it off, right? Right . . .
Anyway, it was shortly after I started mixing different foods together that I started adding spices and herbs to Quinn's food. I started with a little bit of cinnamon to her applesauce and chicken . . . and she loved it! So then I started experimenting with other seasoning, and I swear that she ate meals better when they had some seasoning in them!
Disclaimer!  I am not a pediatrician. I am not a nutritionist. I'm a mom. And before you mess with your child's diet, do your own research, talk to their doctor, and use your brain. Please.
I have done a tiny bit of research, and I haven't found a lot about adding spices to baby food, but this is what I have consistently seen: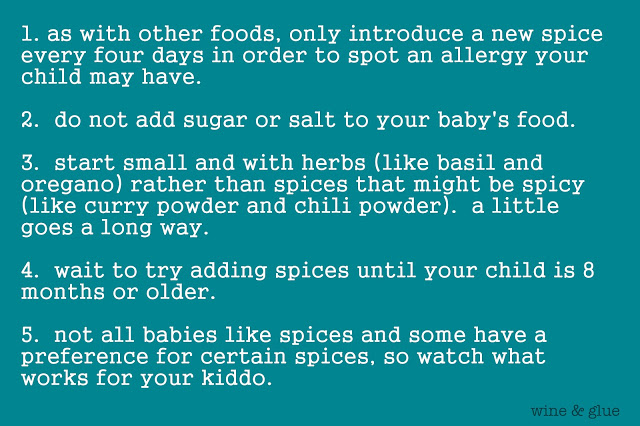 As I said, the first thing I tried was applesauce and chicken with cinnamon.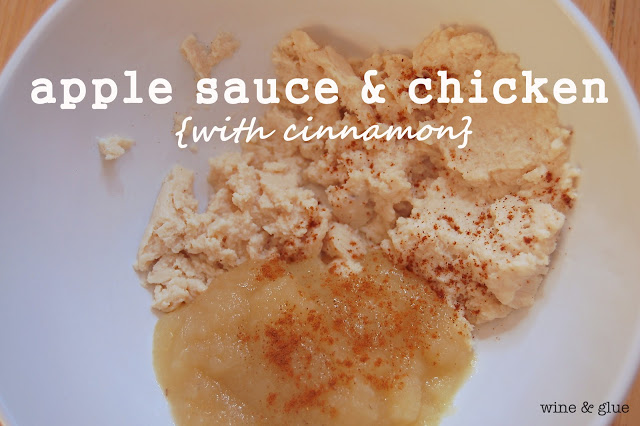 Two ounces (or two cubes) of frozen chicken defrosted and then a nice scoop of sugar free natural applesauce and topped with a small dash of cinnamon. She loves it.
After that, we tried some herbs.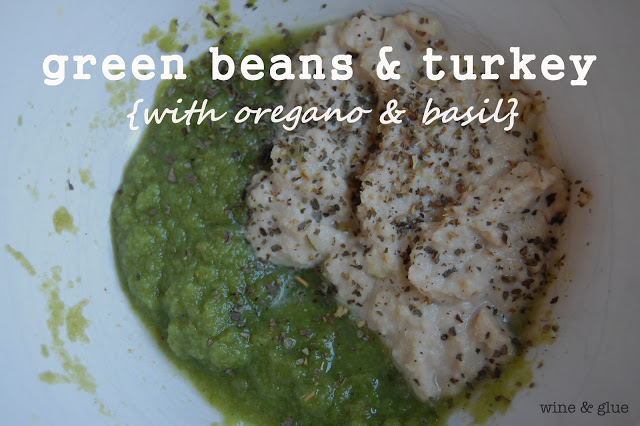 Two cubes of green beans, two cubes of turkey, and dried oregano and basil up top. I usually try to give the dried herbs a bit more of a crushing with my fingers before I sprinkle them.
And then we tried curry!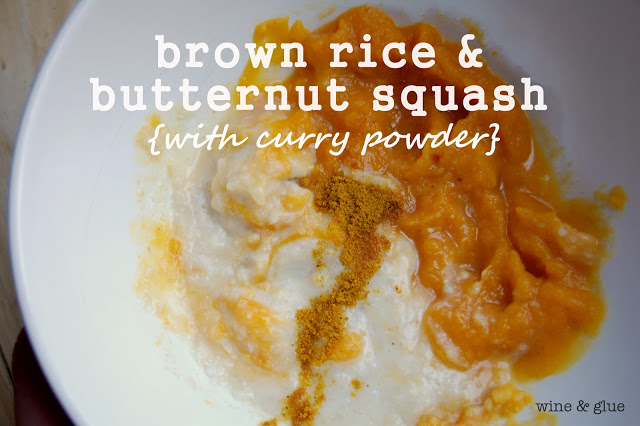 Seriously, that looks like so much curry . . . start smaller than that. But two cubes of rice, two cubes of butternut squash, and some curry. Quinn LOVED it. This has by far been her favorite. She gobbles this up every time I give it to her.
We did a little something similar yesterday. Only this time we tried ginger.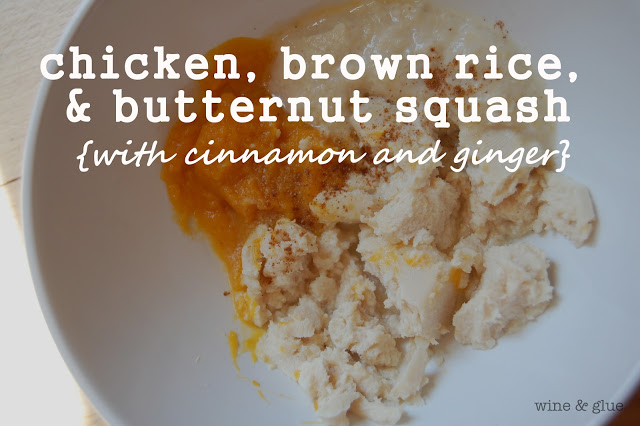 Two cubes of chicken, one of squash, and one of brown rice with a little cinnamon and a little ginger. She also really liked this. The nice thing about ginger is that it has long been known to be a home remedy for an upset stomach. I actually drank a lot of ginger tea when I was pregnant. Even though I didn't have bad morning sickness, it kept my tummy happier. So if your little one seems to struggle with digestion, this might be something to try.
And here is the obligatory photo of the cute baby eating. Actually, I love this one so much, that I'm pretty sure it's actually already up on the blog somewhere.