This Easy Lego Halloween Costume for Kids takes about 10 minutes to make, and ends up so cute! It is the perfect cheap Halloween costume idea!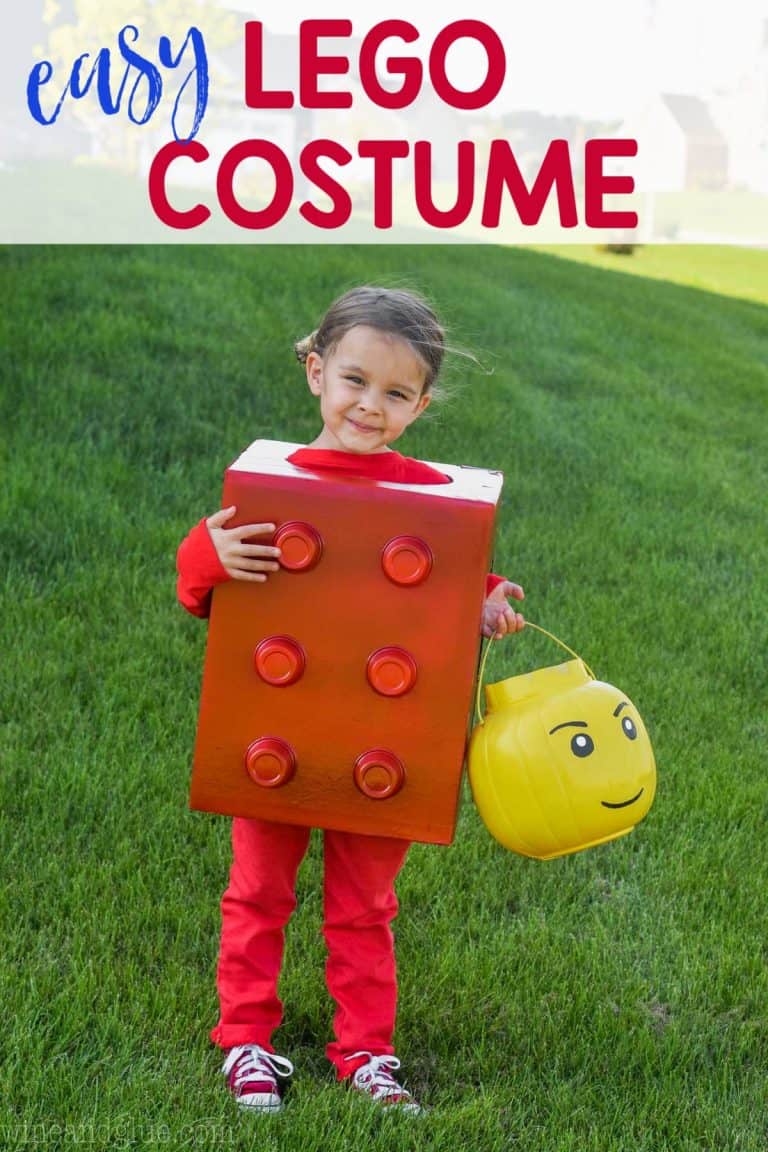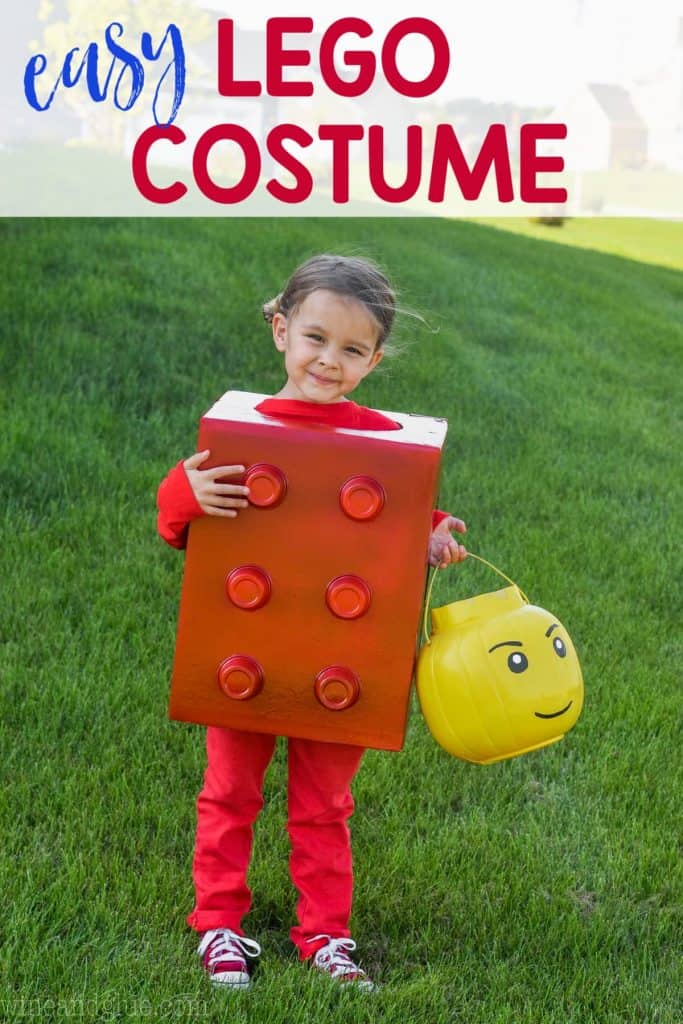 It can be so hard to come up with Halloween costume ideas for kids! And you are not alone in feel like you don't want to break the bank in buying one. There are lots of DIY Halloween Costume ideas that come together in an inexpensive way, and some (like this one!!) that are super easy! I love this
Hostess Cupcake Halloween Costume
. I made it for Piper when she was a baby, but it could be made for a big kid too! And this
Cupcake Costume
is another great idea!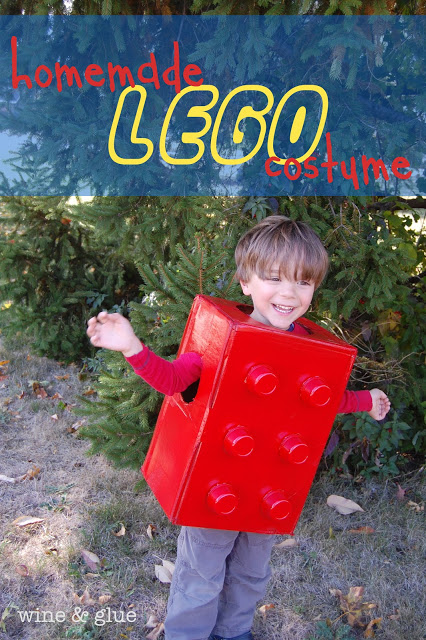 Years and years ago, I made this easy lego Halloween costume for Gavin, and since then it has been such a popular Halloween costume post on my blog. I once had a reader ask me if it was really as easy as it looks. Guys. It totally is. So I decided to recreate it, this time for Piper, and make a video (check that out at the bottom) to show you just how easy it is. Plus now we have the
Lego Head Treat Bucket
to go with!
WHAT DO YOU NEED TO MAKE THIS CHILDREN'S HALLOWEEN COSTUME?
a box that your kiddo will fit in
a box cutter
small plastic cups – I used dressing cups found in the tupperware aisle of my grocery store
glue
spray paint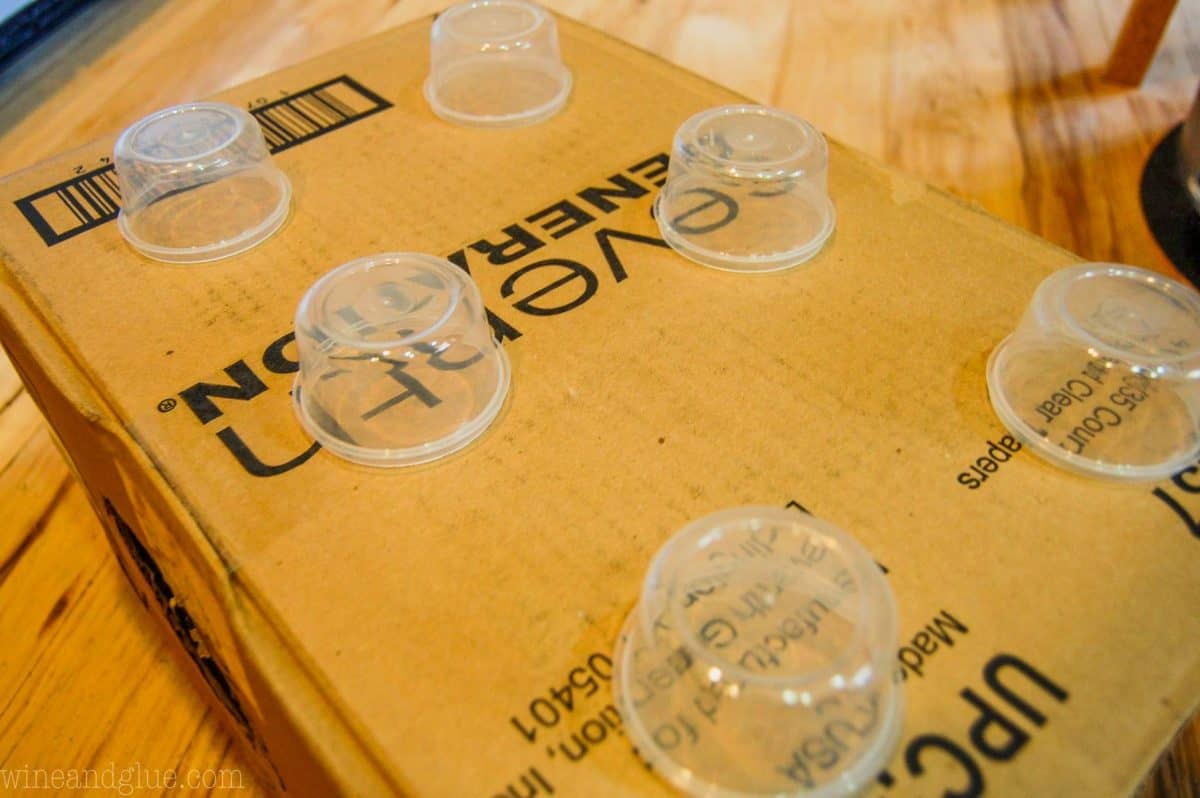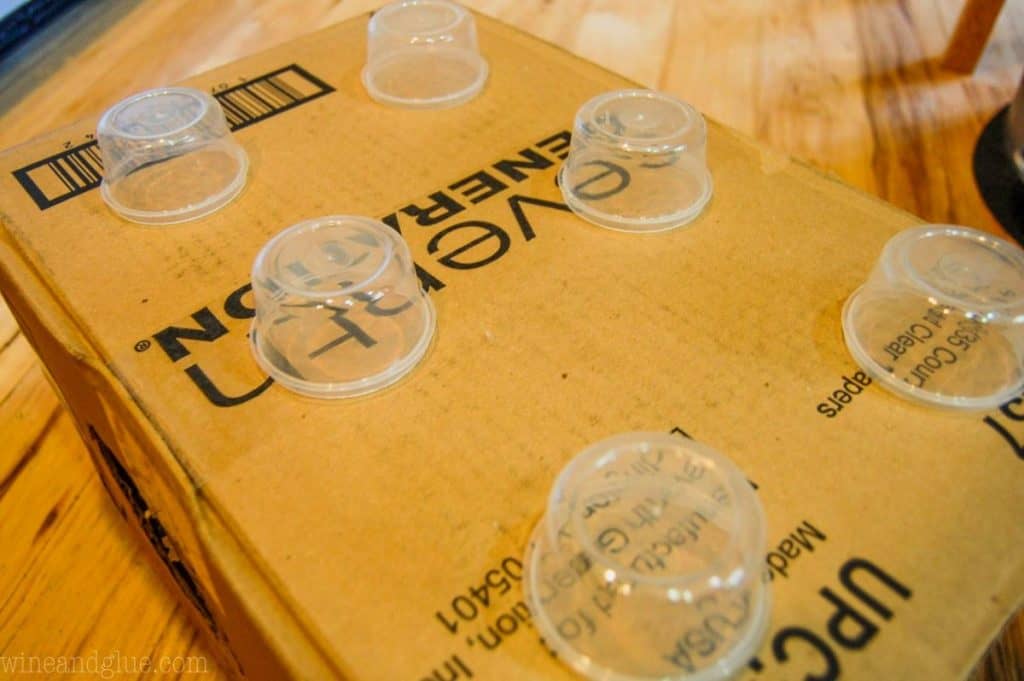 HOW DO YOU MAKE THIS LEGO HALLOWEEN COSTUME?
Start by making holes for the head and arms. I like using a bowl and tracing it and then cutting with my box cutter.
Now glue on the dressing cups.
Finally, spray paint the box. Make sure to follow the instructions on the box. You might need to do two coats and wait a day in between, so don't start this the day of Halloween.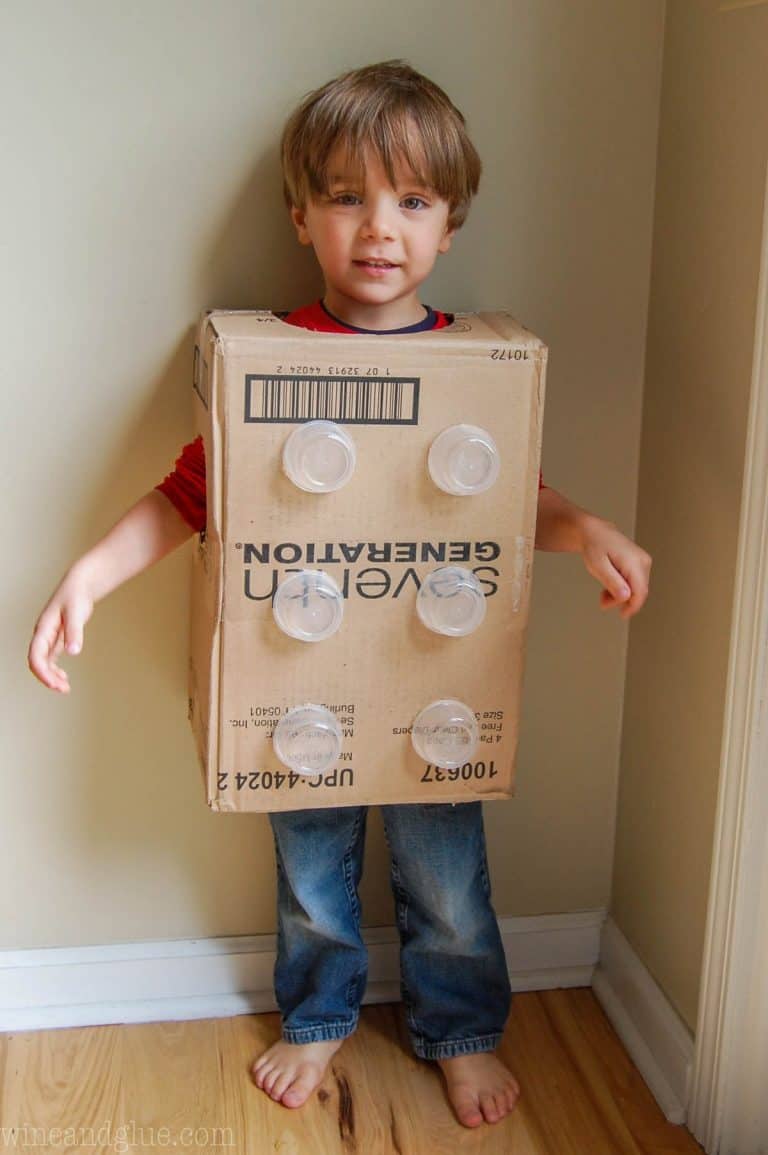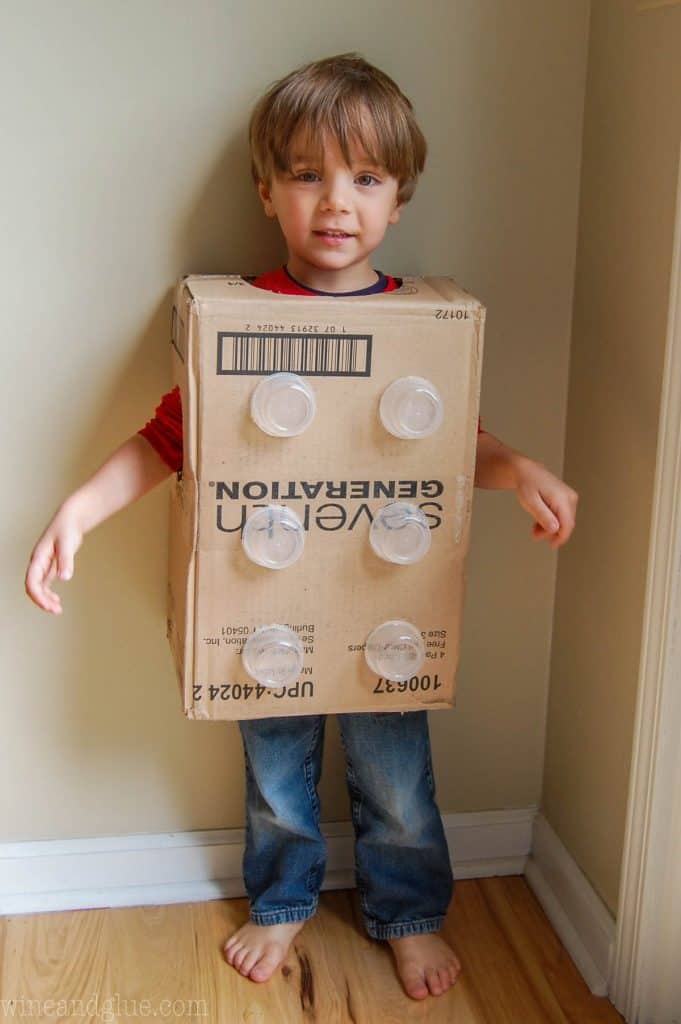 And that is it! Pretty simple, right?? I love how cute this one turns out!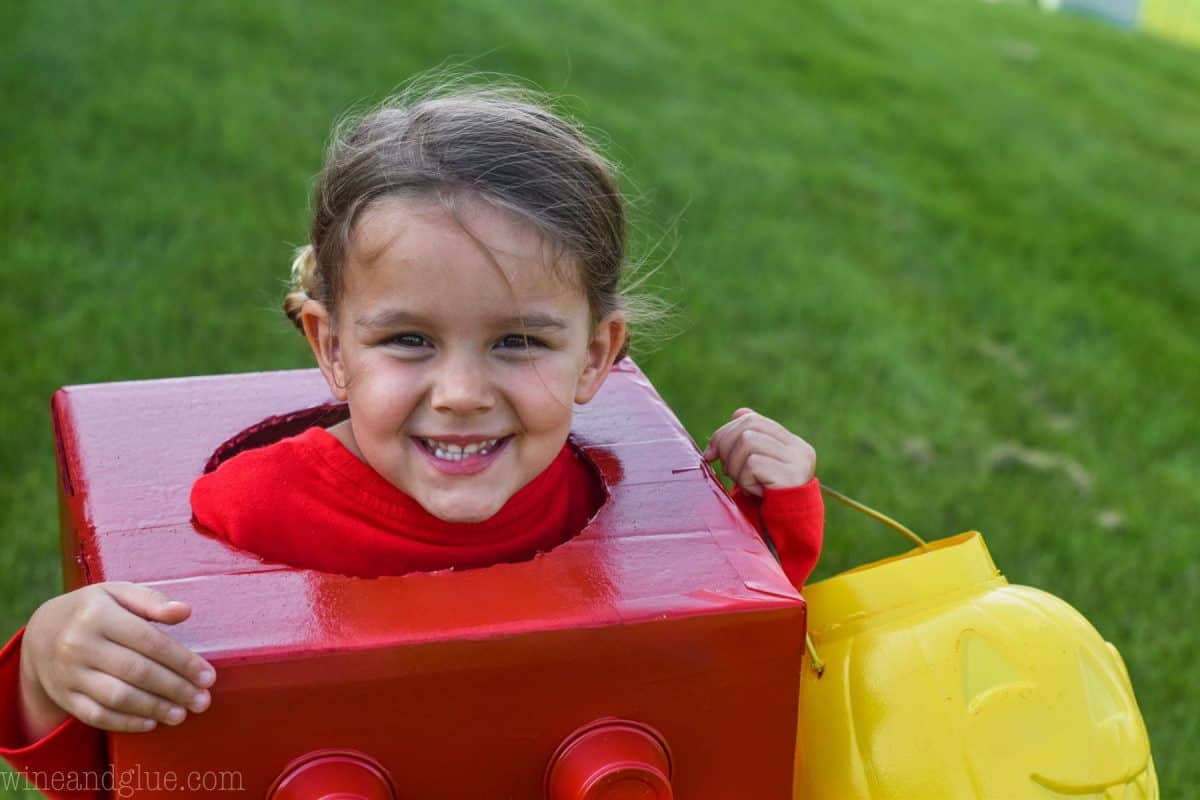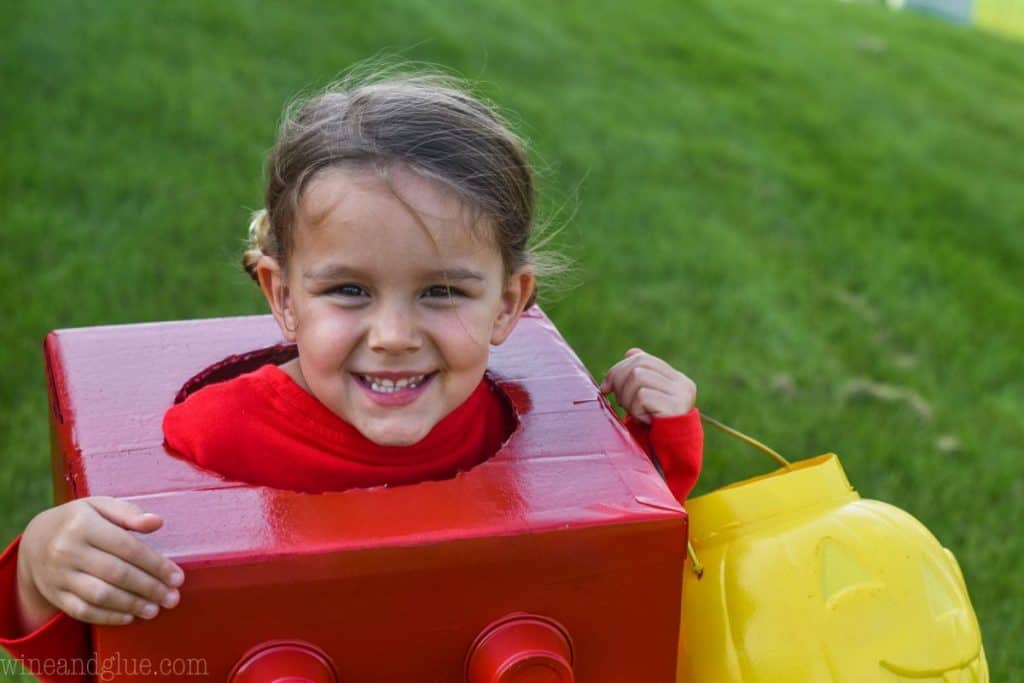 WATCH ME MAKE THIS EASY HALLOWEEN COSTUME
Easy Lego Halloween Costume for Kids