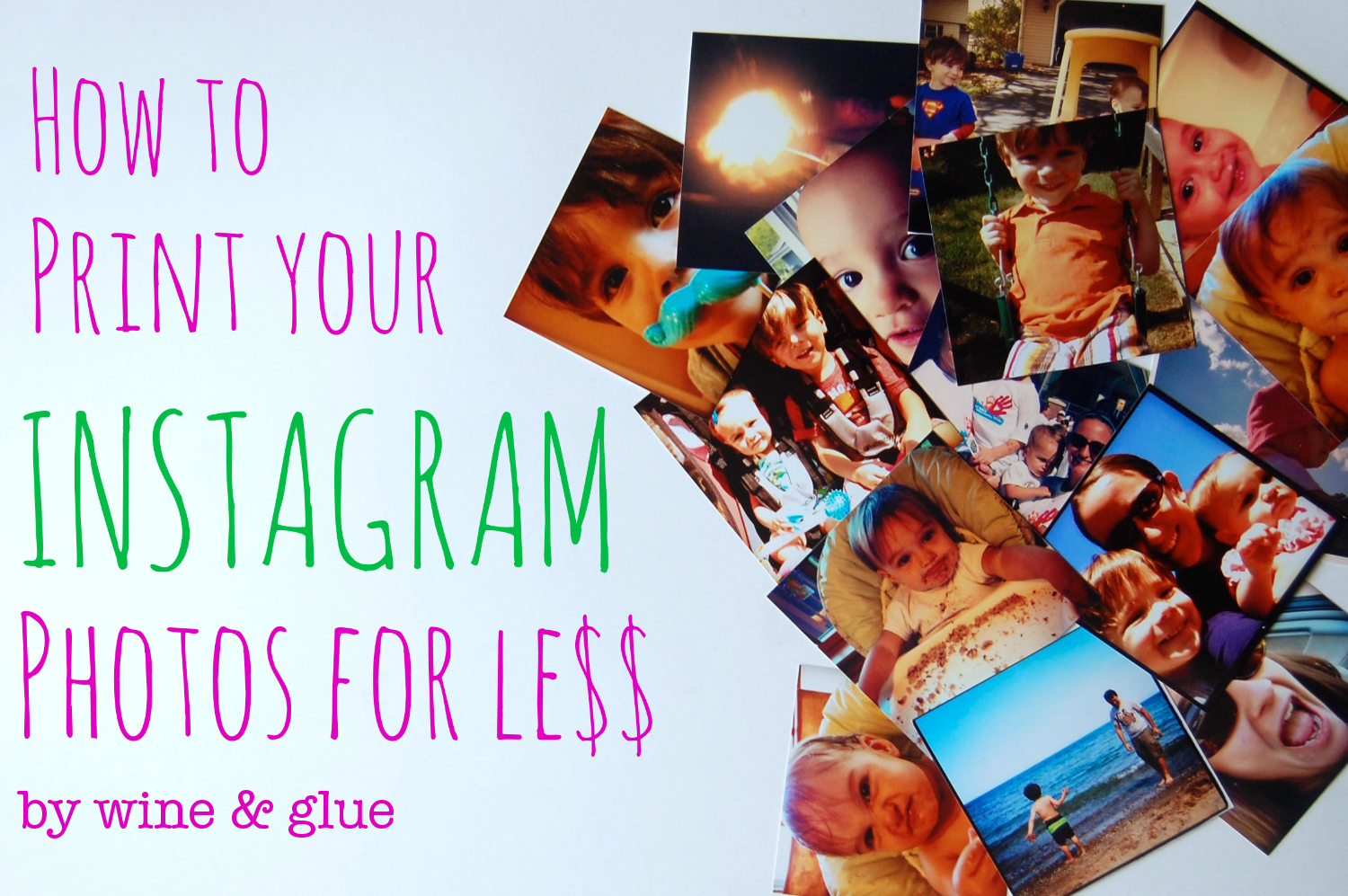 I have a problem. It's kind of serious. It's a daily issue.
I don't have enough storage on my phone (#firstworldproblems #stopwhiningyouspoiledbrat).
Want to know why? I have, at this very moment, 1,441 pictures on my phone.
I know. It's ridiculous. It's because my kids are so damn cute!! I can't stop taking pictures of them.
It's also because of Instagram! I'm kind of obsessed with Instagraming my pictures. I'll take a kind of cute picture of my kids and then make it all INSANELY cute and fancy on Instagram. I looooooooove it.
So when I saw this project on Pinterest, I knew it was right up my ally.
But the question was, how to print off all my adorable Instagram shots without paying an arm and a leg? Easy peezy lemon squeezey.

Step 1. Download the picture from your phone to your computer (or just email it to yourself if you are lazy like me and can't find the cord to connect your phone to your computer).
Step 2. Go to PicMonkey.com. And click on "Create a Collage."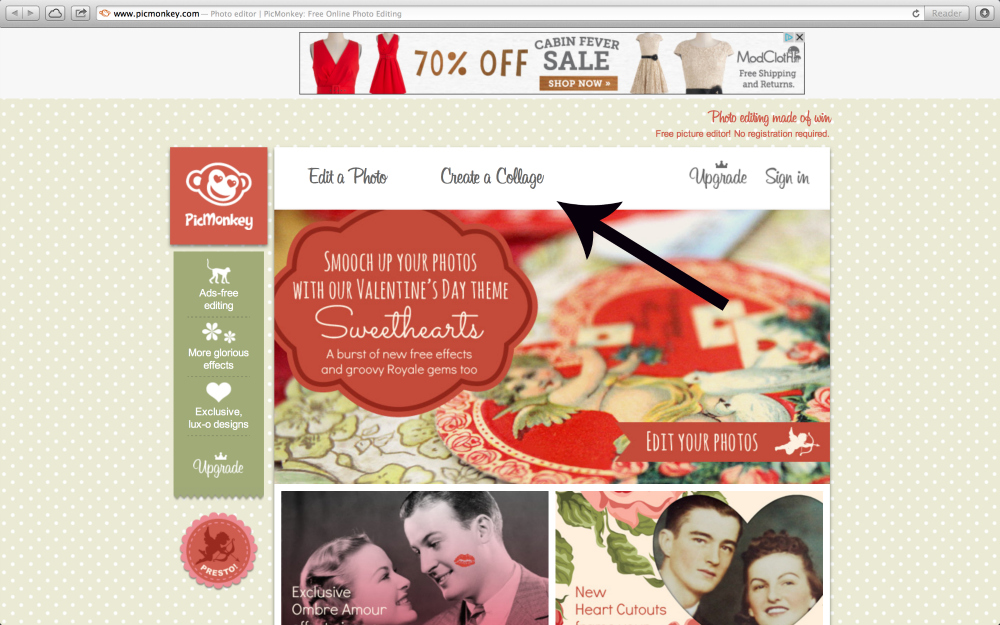 Step 3. Click on "Open photos"
Step 4. Click on the button that has the little squares (the bottom arrow) then click on the button that says "Create your own" (top arrow) as in create your own collage.
 Step 5. Change the dimensions at the bottom to 3000 by 2008. (The dimensions of a standard 4 x 6.)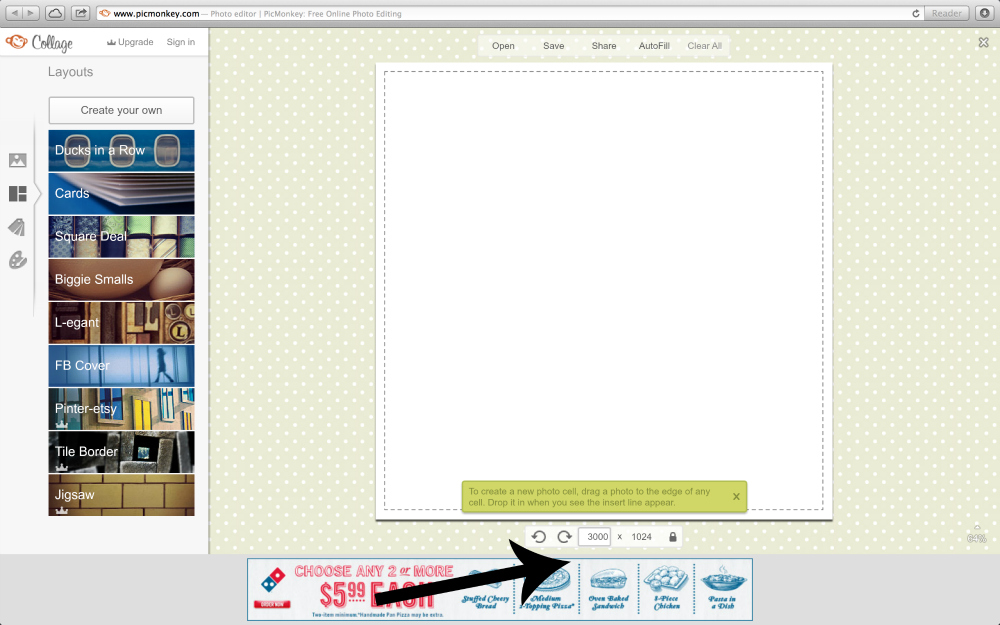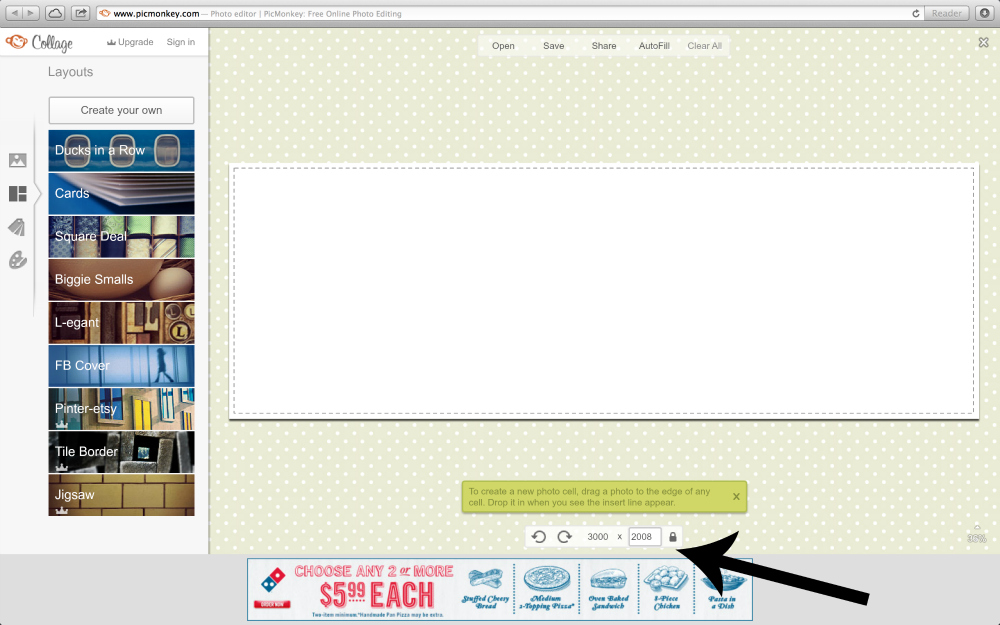 Step 6. Drag the photo you uploaded to the edge of the collage (a long skinny blue rectangle will appear) and drop it there.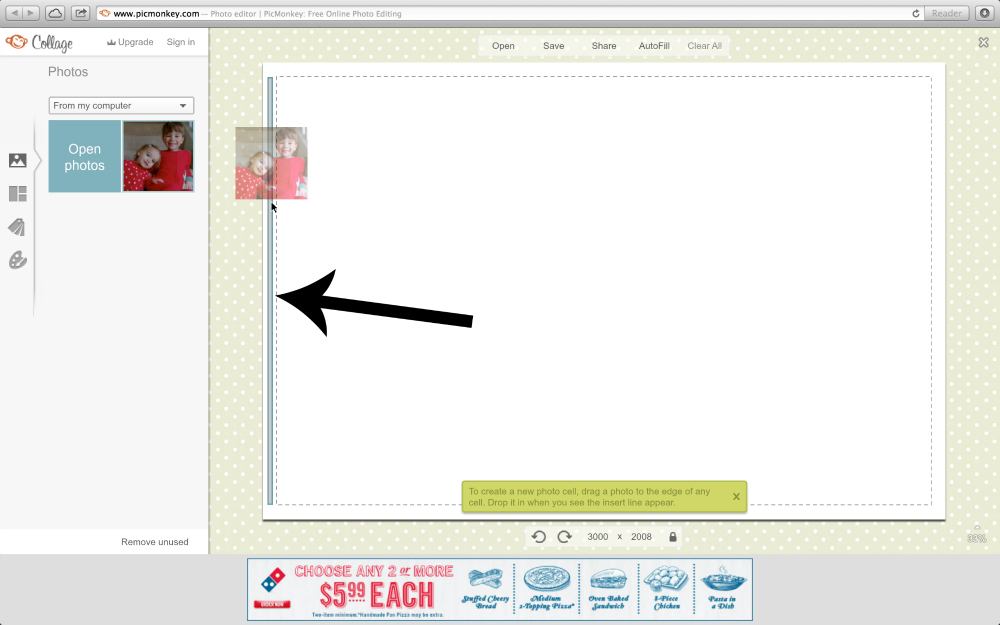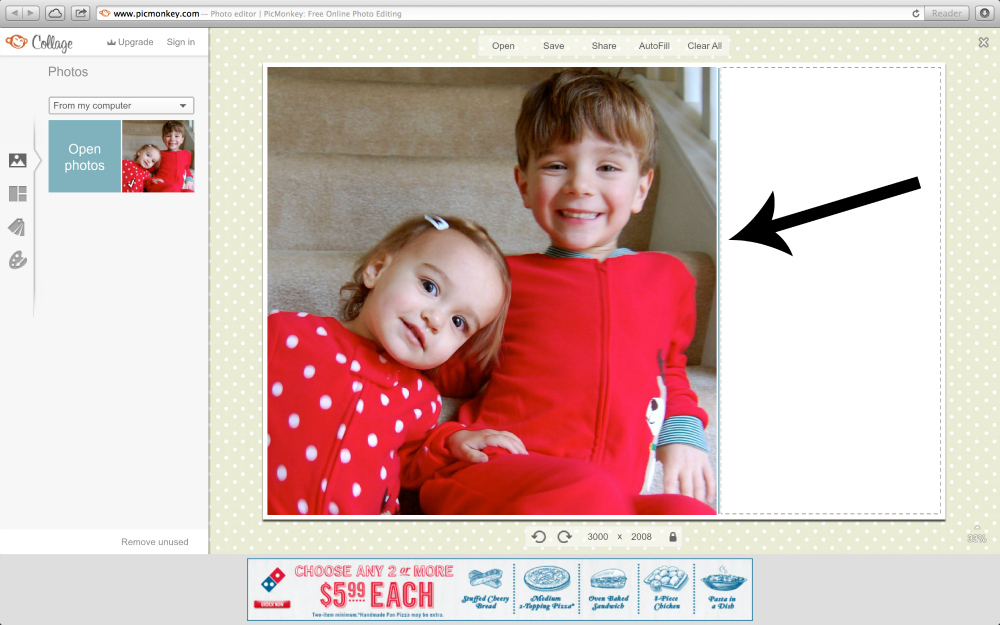 Step 7. Click on the little paint button (bottom arrow) and then change the spacing to 0 (top arrow).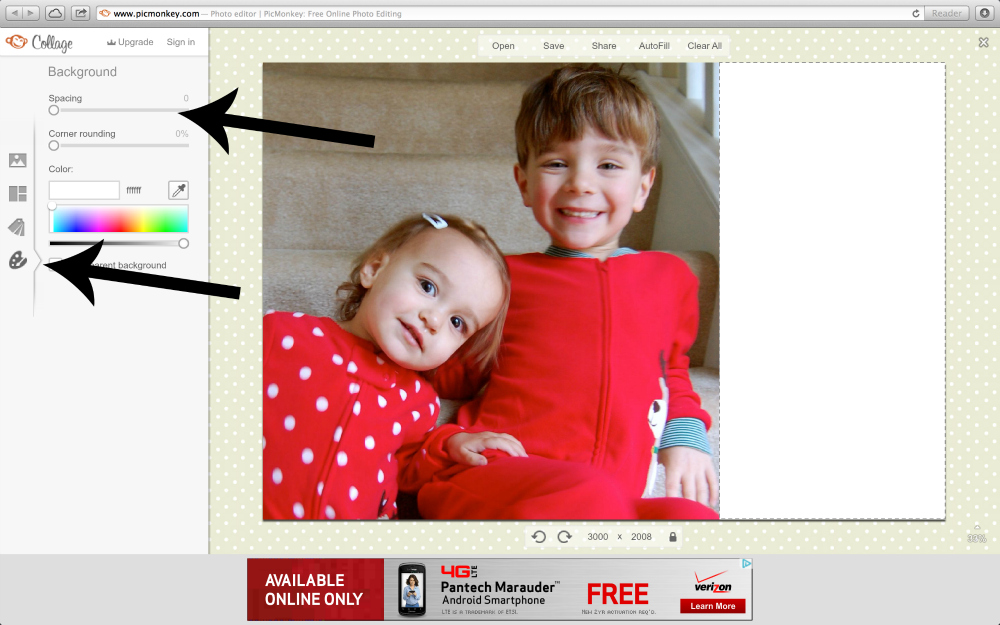 Step 8. Save the photo to your computer. (The "Save" button at the top.)  Upload another photo.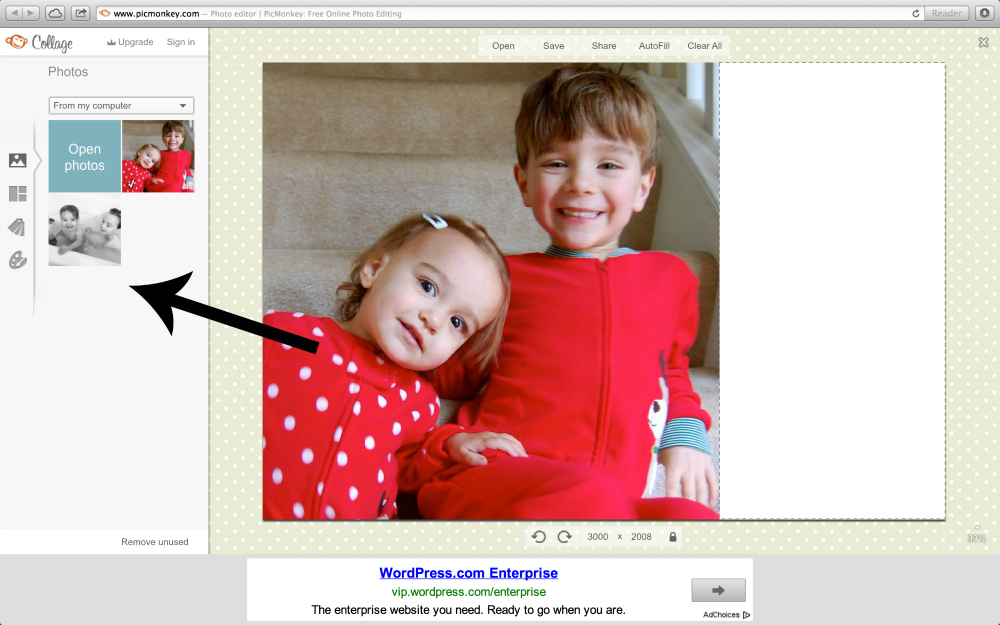 Step 9. Drag the newly uploaded picture over the one you currently have.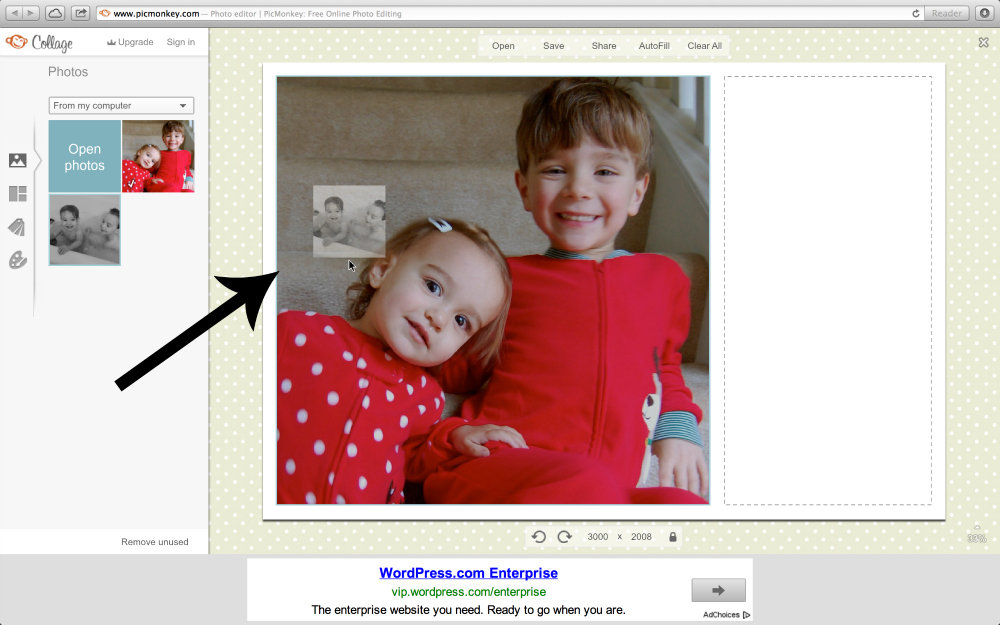 Step 10. Now save it again (with a different name).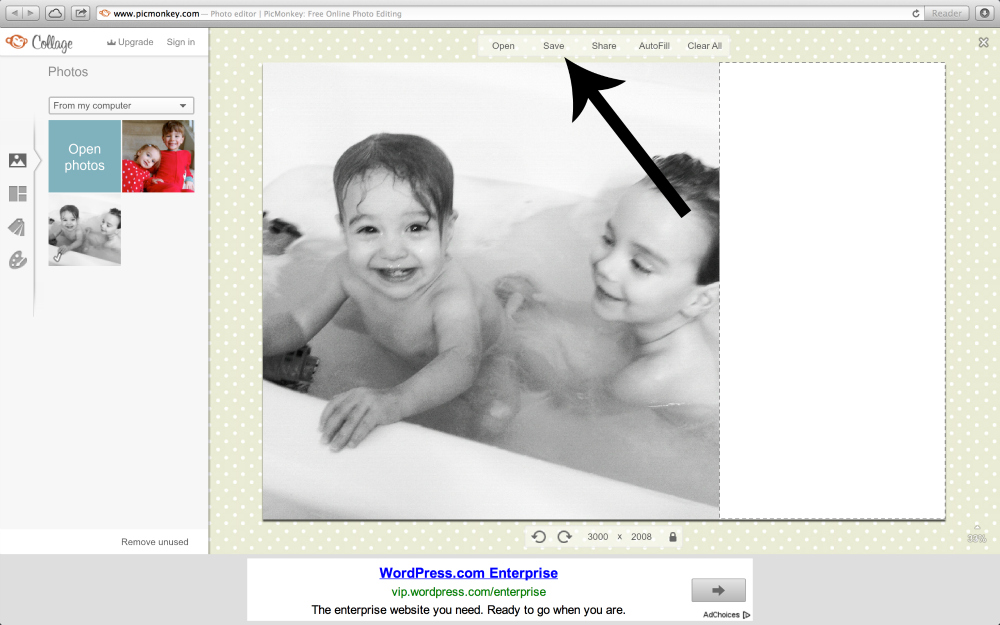 Step 11. Once you have saved a bunch that you like, upload them to the site where you print your pictures. I like to print mine at Walgreens because I can almost always get them for cheaper with a coupon. Sometimes like 10 cents a print. Most of the Instagram printing sites are closer to 50 cents a print.
Step 12. Pick up your prints, cut off the white chunk, hang them up, and admire them.