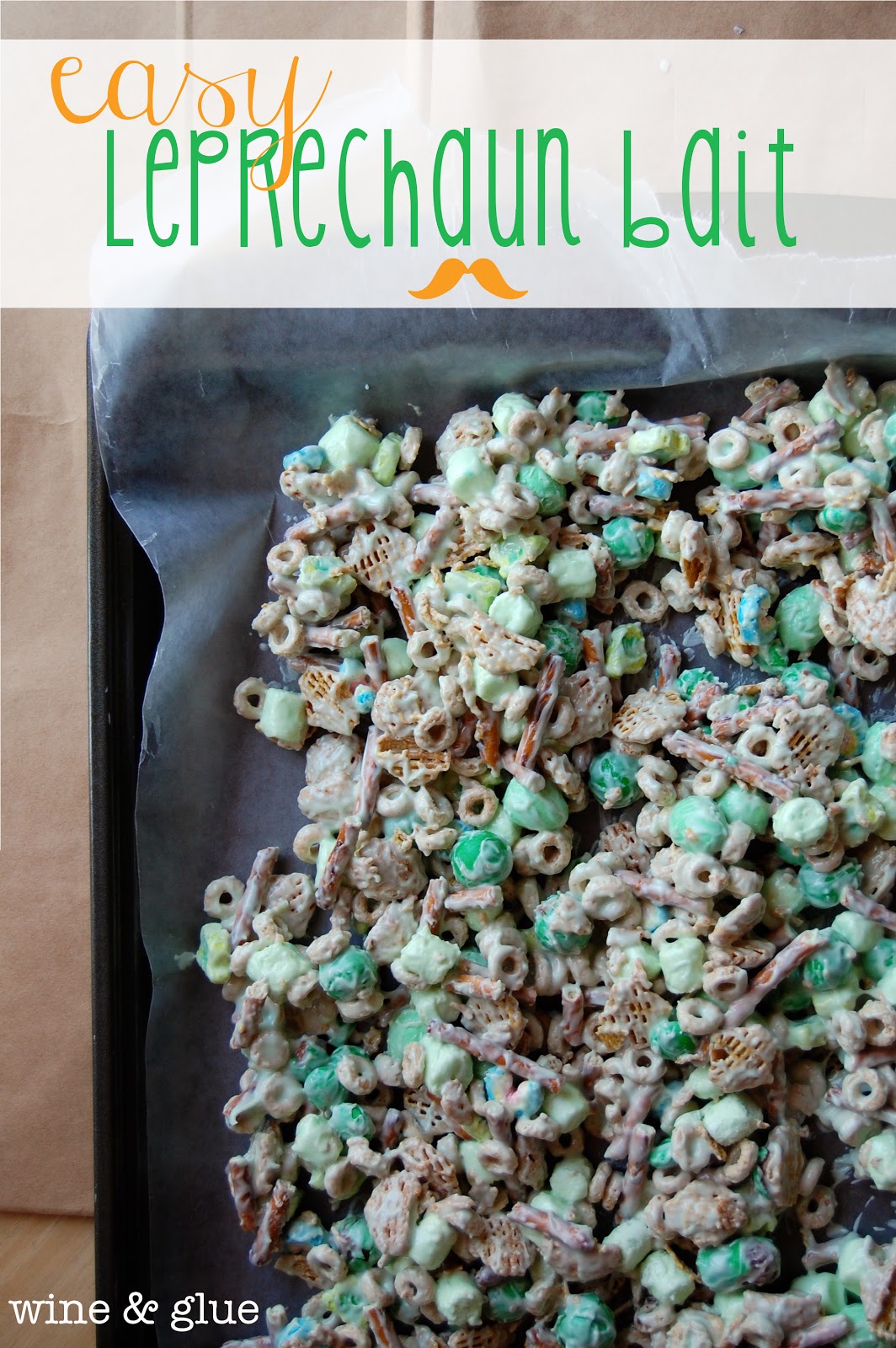 How to Trap a Leprechaun
Step 1:  Hire a Leprechaun Consultant.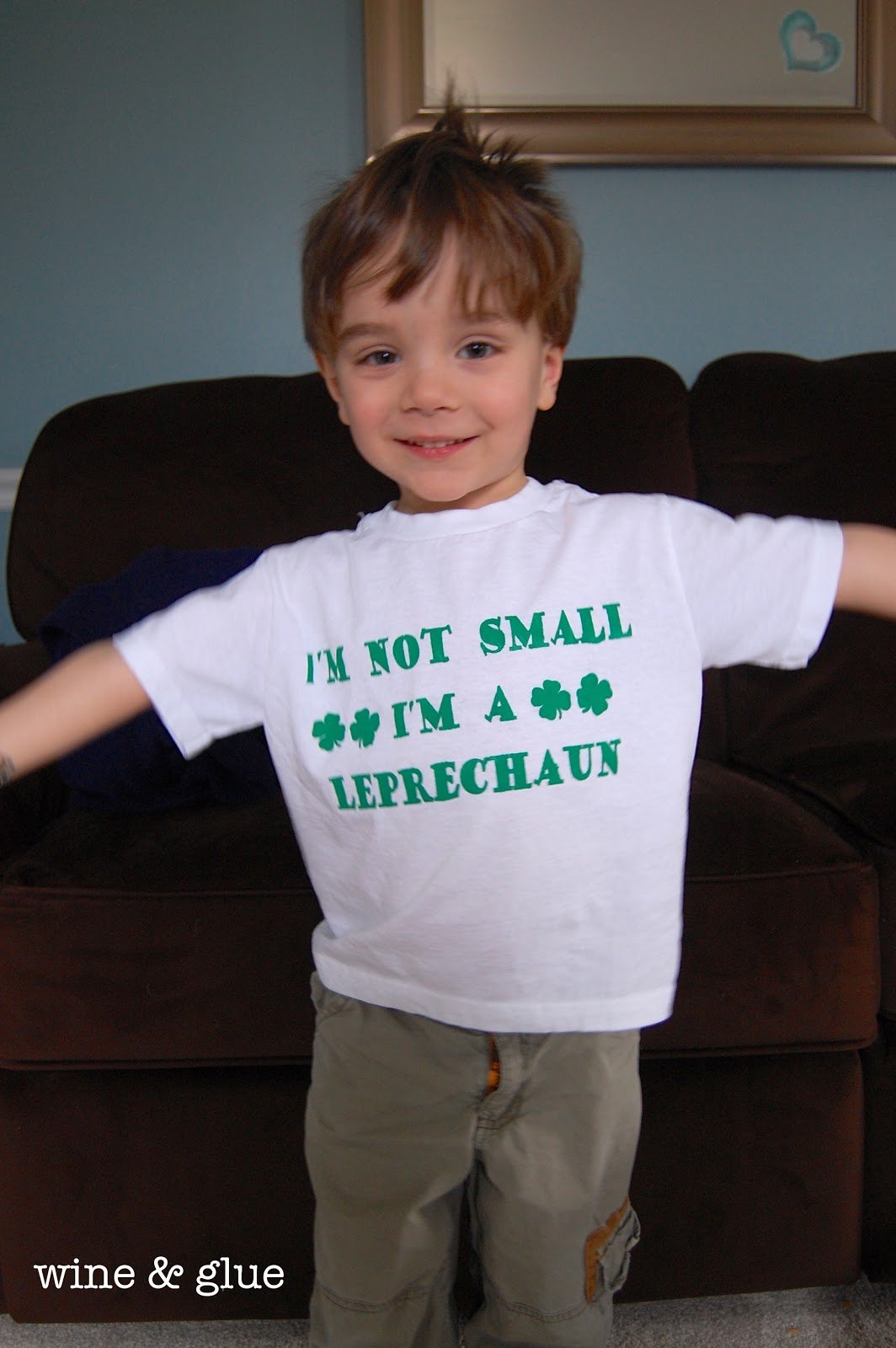 Step 2:  Put him to work. It's a well known fact that Leprechaun Consultants will work for sugar.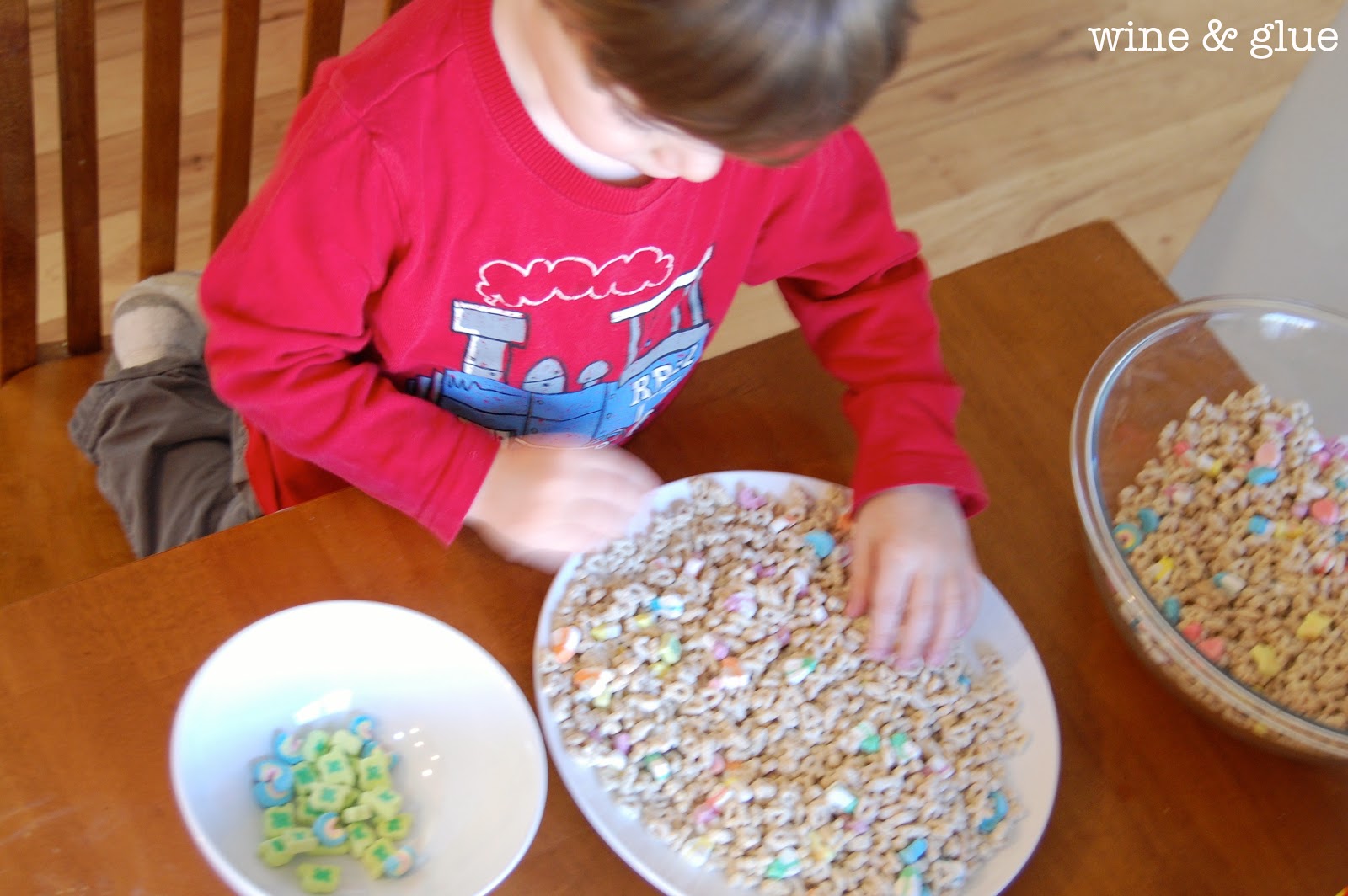 Step 3:  Invest in large amounts of glitter.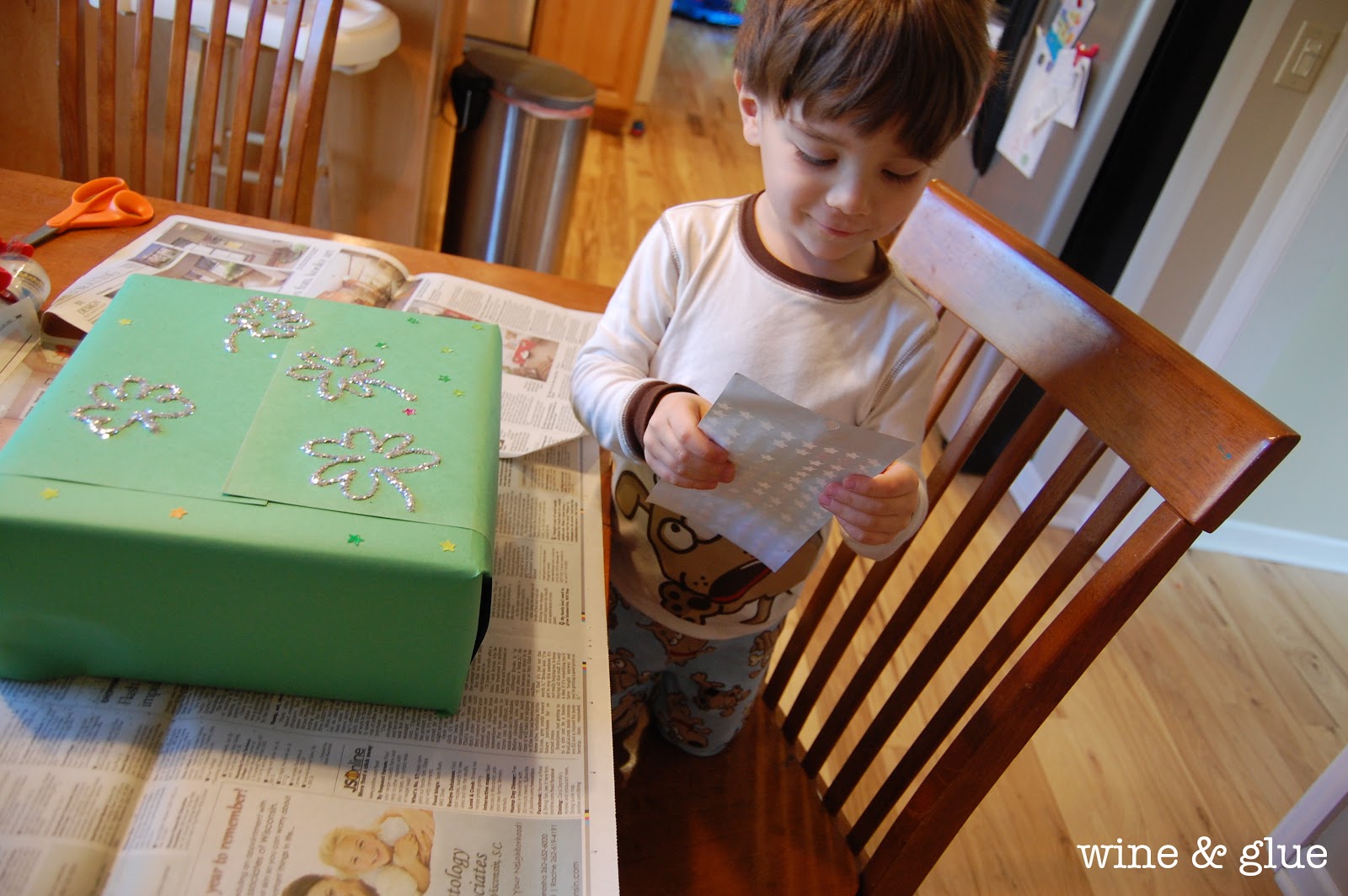 Step 4:  Admire the Leprechaun Consultant's work.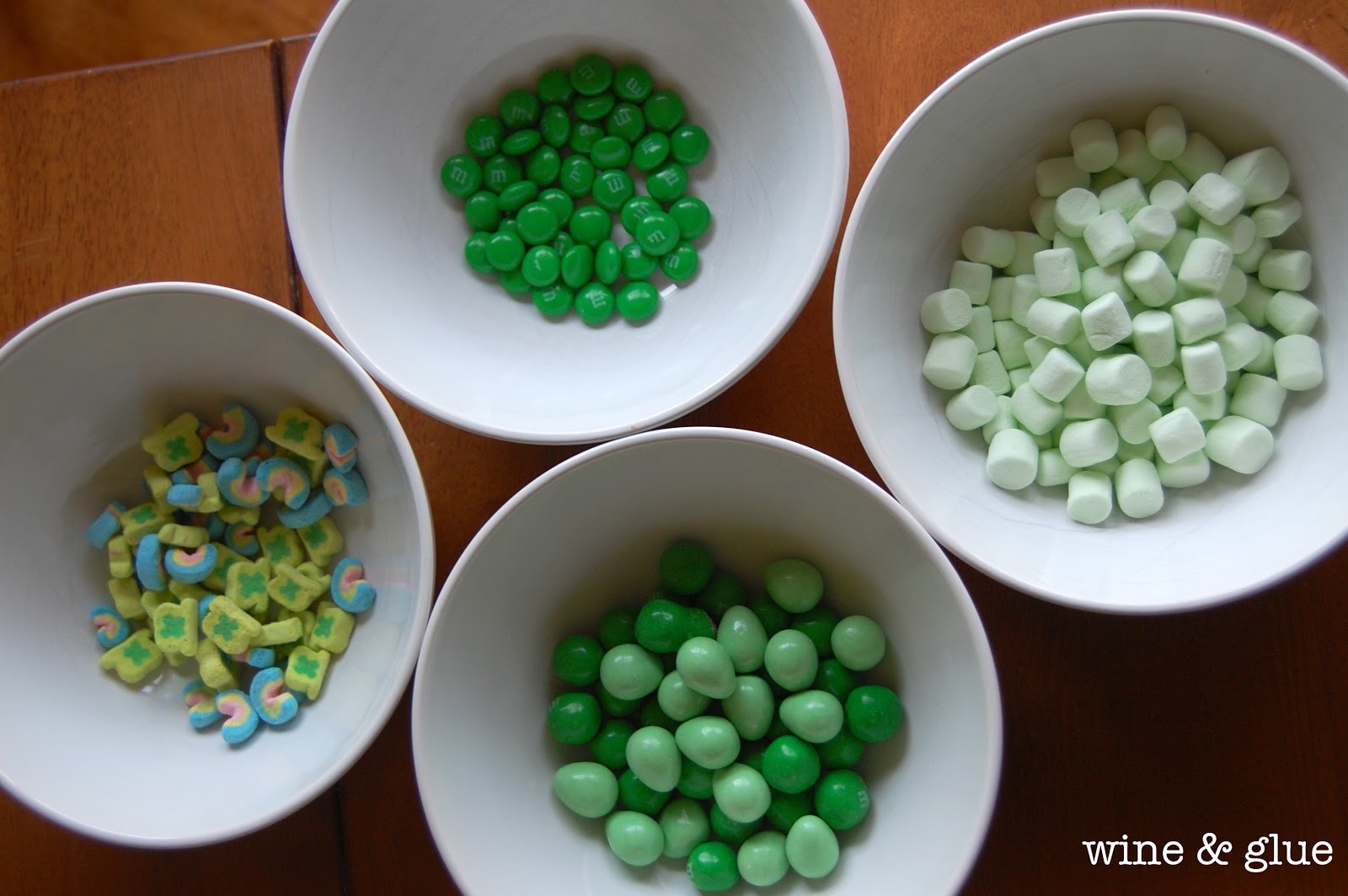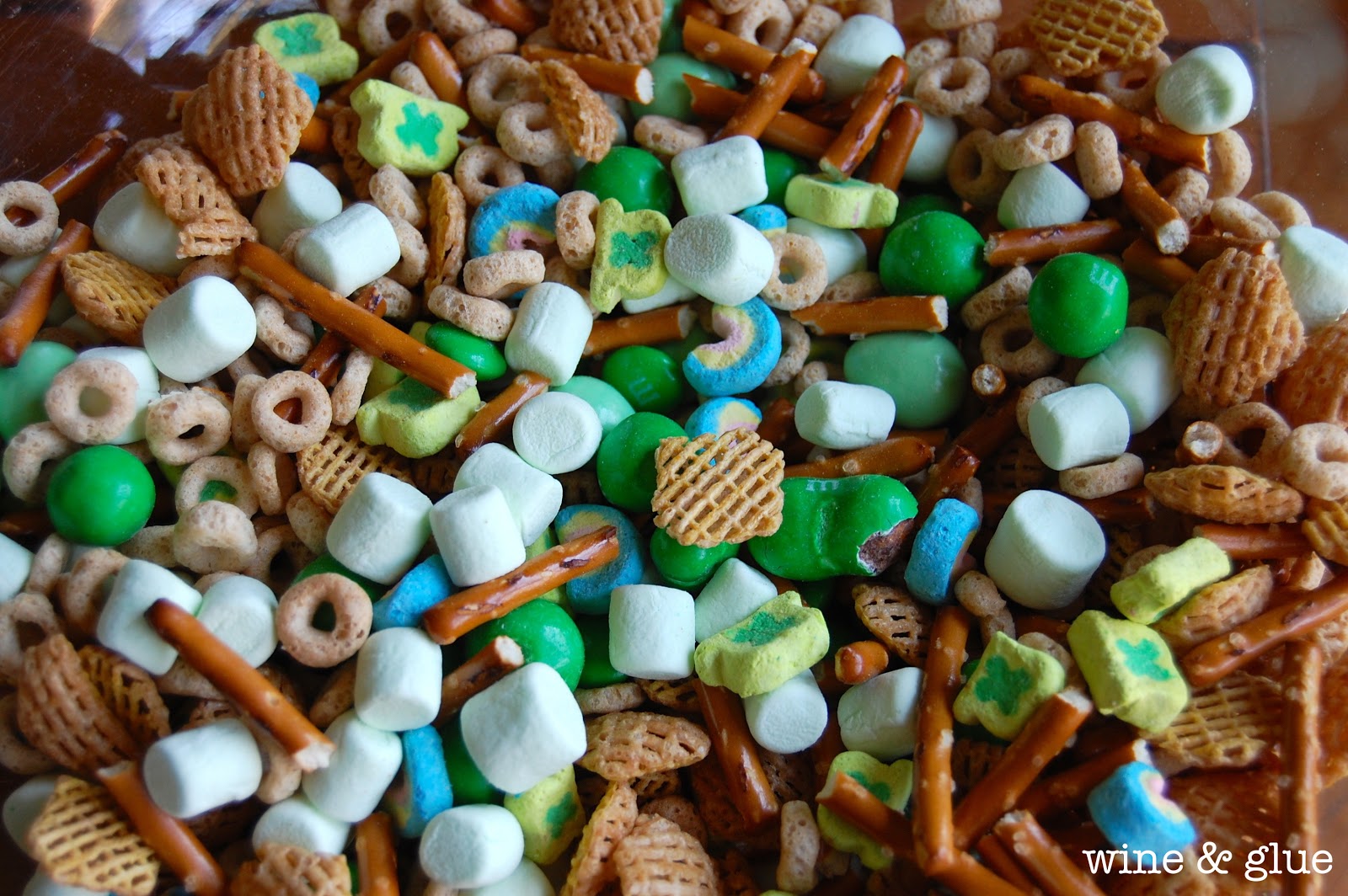 Step 5:  Cover everything in white chocolate.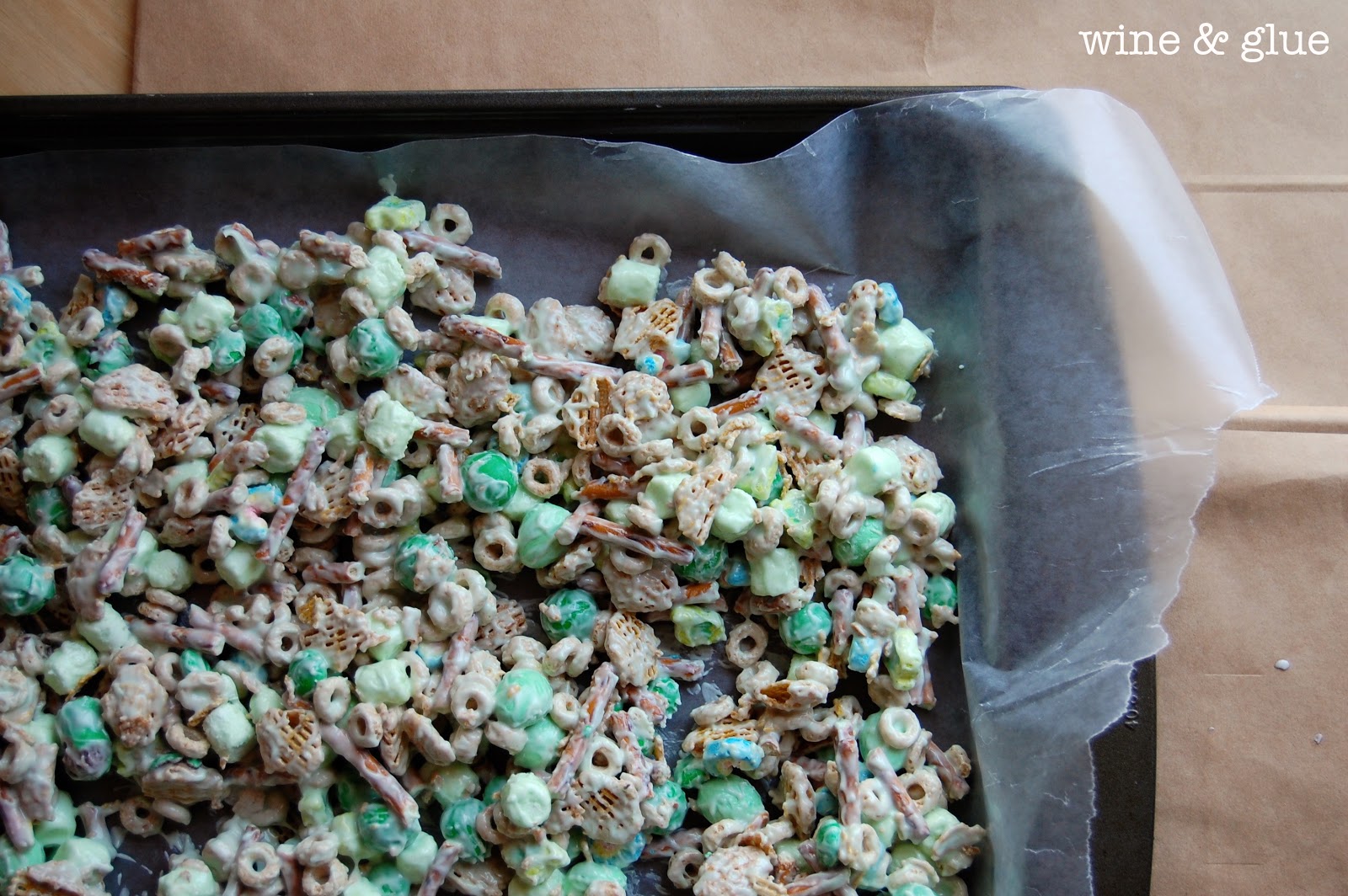 Step 6:  Set your trap, complete with leprechaun bait, and lay in wait.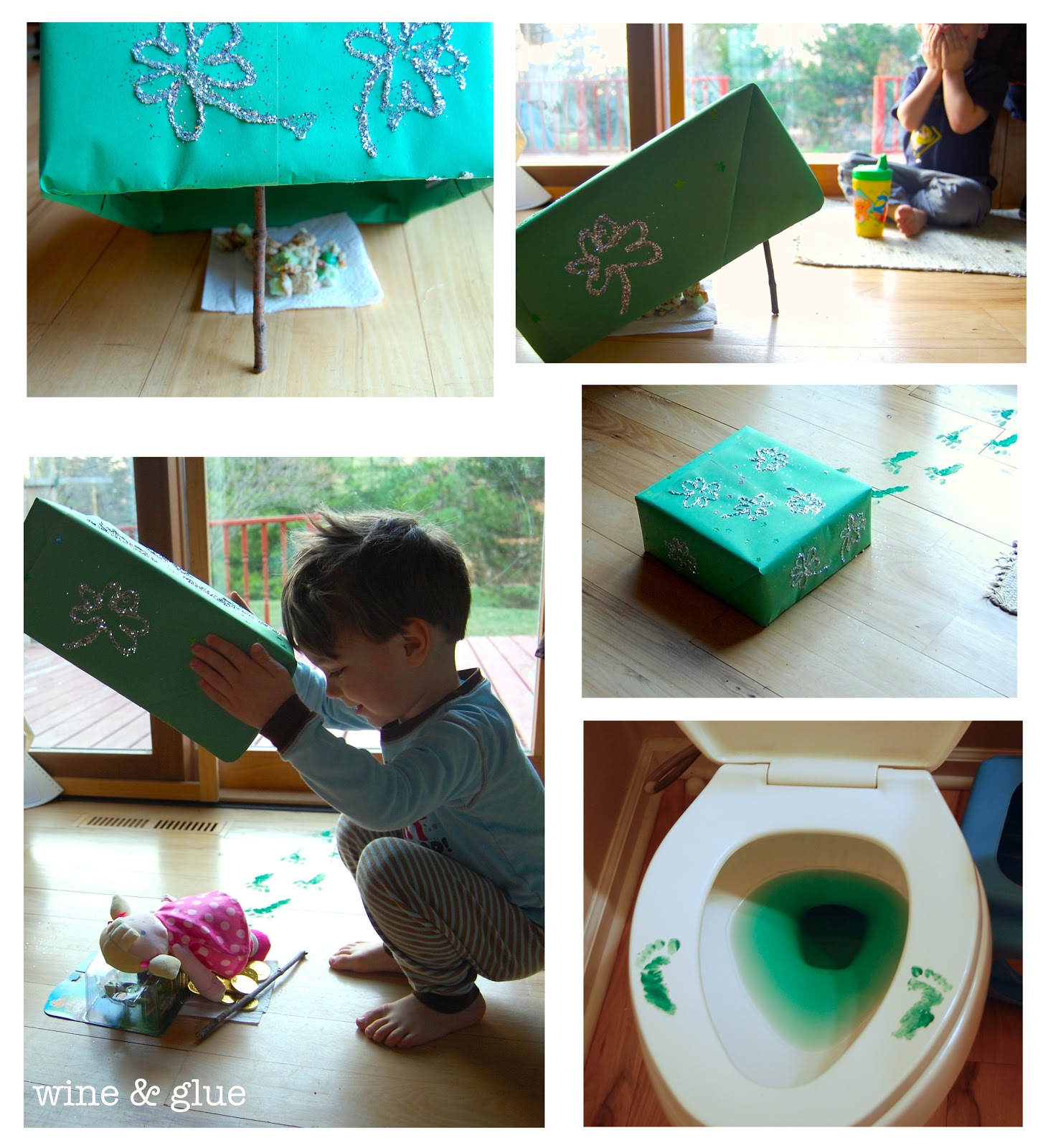 Step 7:  Consider the possibility that the Leprechaun Consultant and his baby sister tipped off the leprechaun as he is left with a pile of loot and you are left cleaning up green footprints and green pee.
Step 8:  Eat all the left over leprechaun bait and realize that with a side of Diet Coke, it might actually be renamed "Mommy Bait."

Easy Leprechaun Bait
1 cup green marshmallows
1 cup green M & M's (regular and/or pretzel)
1/2 cup Lucky Charm marshmallows
1 cup Cheerios
1 cup Crispix
1 cup broken pretzels
12 oz white chocolate morsels
Mix all the ingredients except the white chocolate.
Melt the chocolate and pour over the dry ingredients.
Spread on a parchment paper lined pan and let dry. Break apart.
Set your trap.