Meatless Tostadas with Corn Relish | Tostadas that are loaded high with veggies and corn relish and are make a great dinner!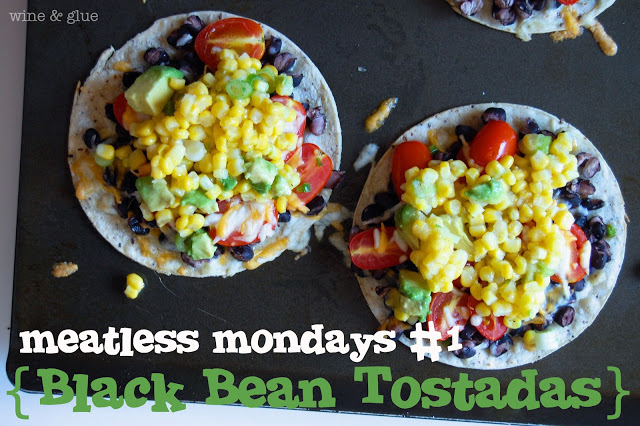 Have you heard about Meatless Mondays? Check out this video that the Humane Society put out.

Basically, the idea is that by replacing one meal a week with a meat-free dish, you can help the environment, help animals, and help your own health.
For my family I think the biggest contributing factor to us wanting to do Meatless Mondays is the environment. According to that great video I posted above, animal agriculture is one of the greatest contributors to the problems that our environment faces. What really caught my attention? Was when they said that if every American replaced one meal a week with a meatless dish, it would be the equivalent of taking half a million cars off the road.
But it's really important to find your own reasons. Maybe to branch out in your culinary skills? Try some new foods? The health benefits? Because it's a good way to work more vegetables into your diet? Think about it.
So. Where to begin?
Fortunately for me, I have a lot of experience in meatless dishes. I grew up vegetarian. My mom was an expert in all things tofu. And I've never met a Boca burger that I didn't like.
Unfortunately for me . . . my husband grew up in a meat and potato family. His taste in food has expanded a lot since we started dating 80 billion years ago, but he still might turn his nose at tofu. So this should be interesting.
You know who has some great meatless dishes? Martha. In fact, in preparing my Meatless Monday portfolio, I found a ton of great meatless dishes from Martha Stewart. In fact, so many that I'm afraid this may turn into Martha's Meatless Mondays.
My first Meatless Monday dish does come from the wonderful Martha.  It's super delicious and colorful. Just check out these ingredients!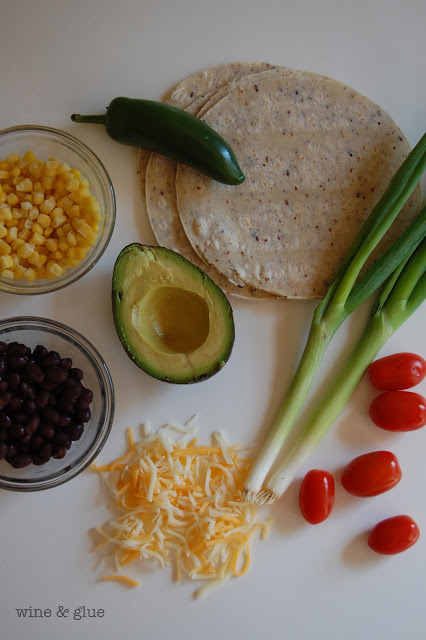 This meal was so good! And probably the best part was the corn and lime relish that went up on top.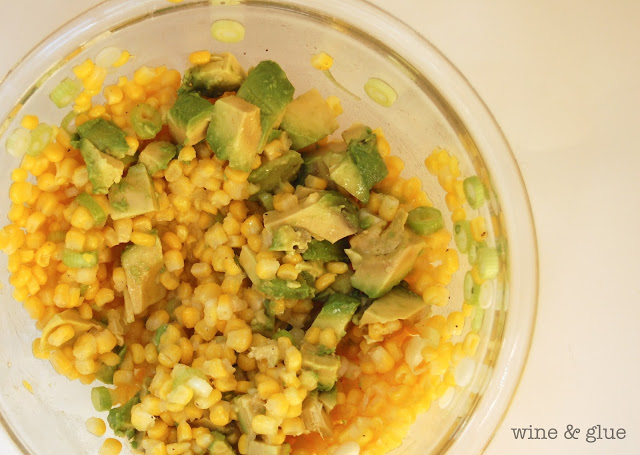 This is also a really easy meal because you can chop up your tomatoes to combine with your jalapeño and put together the corn and the lime in the morning and then quickly assemble the rest before dinner.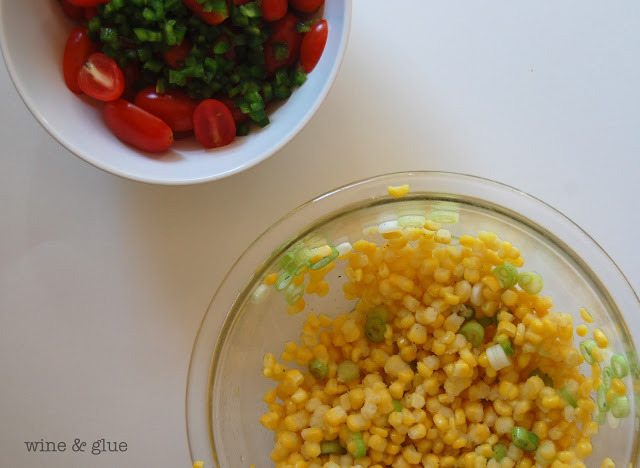 These turned out super yummy and were very filling.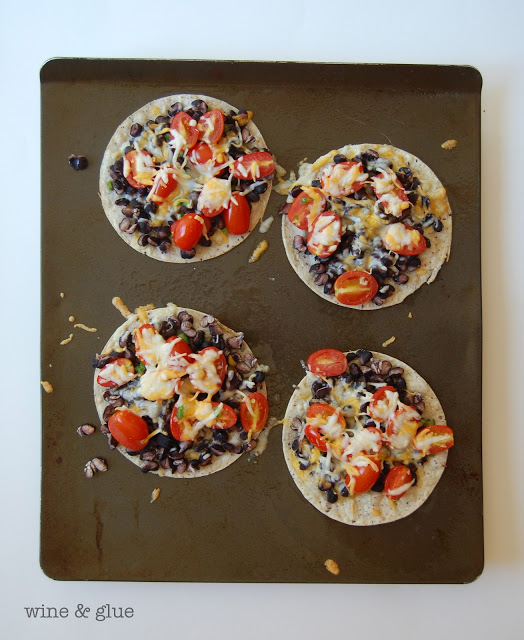 Oh Martha could you ever lead us astray?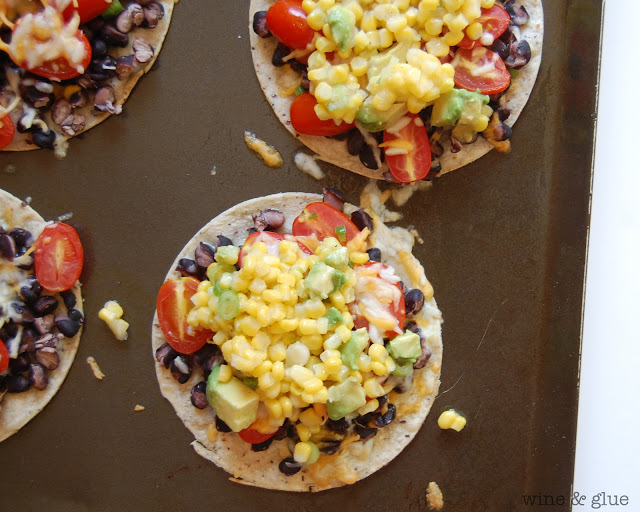 Who else is doing Meatless Mondays? What are some of your go to meatless dishes?
Martha Stewart's Black Bean Tostadas with Corn Relish
2 limes
2 scallions
1 package (10 ounces) frozen corn kernels
3 TBSPs olive oil
coarse salt and ground pepper
1 jalapeño
1 pint grape tomatoes
8 oz cheese
4 small tortillas
1 15 oz can black beans
1 avocado
reduced fat sour cream for serving (optional)
Squeeze limes into a medium bowl. (If you like things with a little less lime flavor, only use one and a half lime.)  Thinly slice scallions, and add to bowl along with corn. Add 1 TBSP oil, and season with salt and pepper; toss to combine. Cover and refrigerate.
Halve jalapeño, removing the ribs and seeds, and mince. Halve tomatoes. Combine in an airtight container; cover and refrigerate.
Preheat oven to 475 degrees. Arrange tortillas on a a baking sheet, spray both sides of each tortilla with olive oil. Rinse and drain beans; sprinkle over tortillas. Top with tomatoes, jalapeño, and grated cheese. Bake until golden and crisp. About 10 minutes, rotating sheets halfway through.
While tostadas are baking, pit and peel avocado; dice. Toss with corn mixture to combine.
To serve top tostadas with corn relish, and, if desired, sour cream.