It's Friday guys! And I haven't give you a ton of random lately, so here goes!!
1. I got back on a red eye flight (#worstthingever) early Sunday morning from my trip to Portland to visit my friend Erin and her new baby. It was sooooooo good to see her! So good in fact that I have not a single picture of us together, just dogs, babies, and food, lol! Here are some of the Insta-highlights.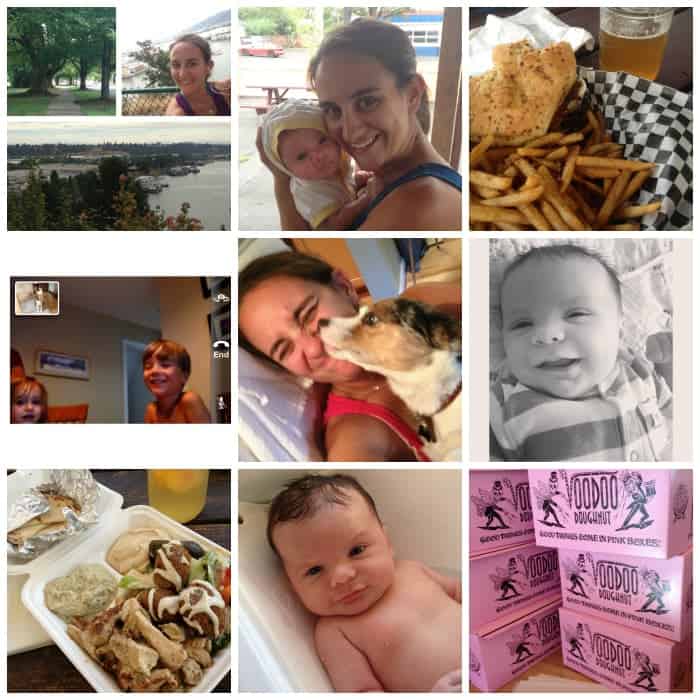 pics from a morning run (necessary on a foodcation)   |   snuggles with the baby   |   pulled pork, cajun fries, and beer from food trucks (holy yumm!!)   |   facetime with my kids:  them begging to see the "dog, baby, and cack"  (cack is cat in Quinnese)   |   making out with the dog   |  making the baby smile  |  greek food & sangria (i want to subside on food truck food)   |  baby bath time #supercuteness  |  a stop at voodoo doughnuts (i got the maple bacon #omgnowmylifecanend)
2. I have a really exciting announcement to make! I've joined forces with some awesome bloggers, Ashley from Kitchen Meets Girl, Meghan from The Tasty Fork, & Heather from Heather's French Press for a weekly link party!!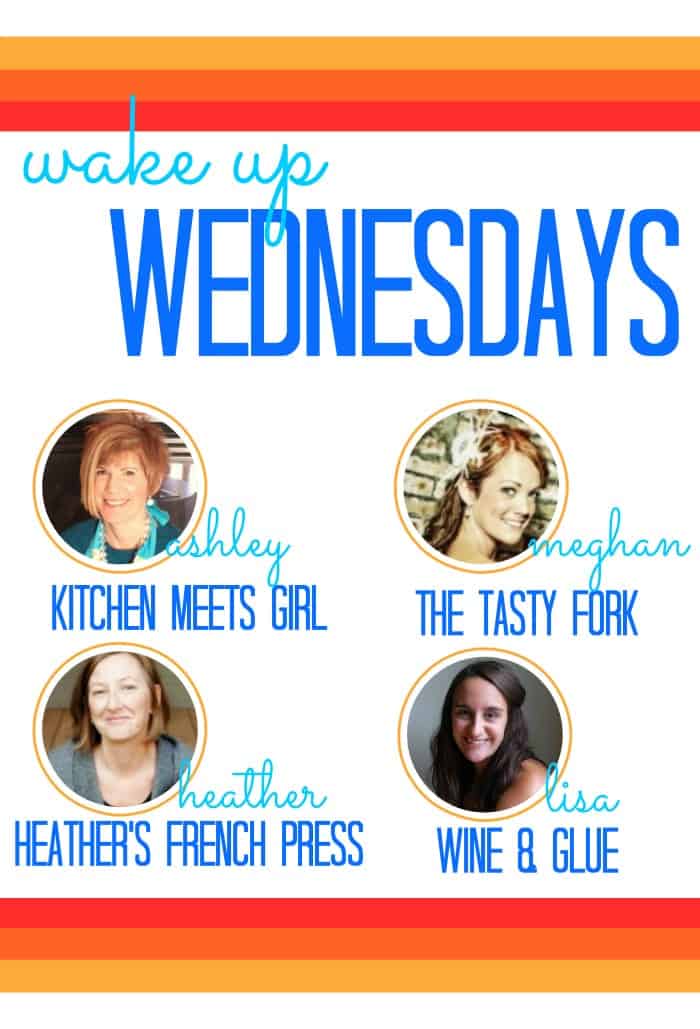 Are you as pumped as I am??
And to kick off our new little baby (well that sounds just wrong . . . I swear there will be no baby kicking at this link party) we are having a $100 Target Giftcard Giveaway!!  Make sure you stop by on Tuesday at 8pm CST to link up and enter to win!!
3. Gavin starts K5 on Tuesday, and I kind of want to cry about it. I know. You are kind of rolling your eyes because all summer I have been begging for this kid to go back to school. This kid who so desperately wants structured activity (and this mama works most the day, 'yo!). But it all the sudden occurred to me that my time with him is kind of over . . . I mean it's not, but it is!! I have had him at home with me everyday since he was a newborn. I have never worked out of the home, he has never gone to daycare, and I have had almost no one watch him.
So this is going to be a HUGE change. I'm going to go cry now. While I'm gone, take a look at this picture. Quinny is going to miss him too.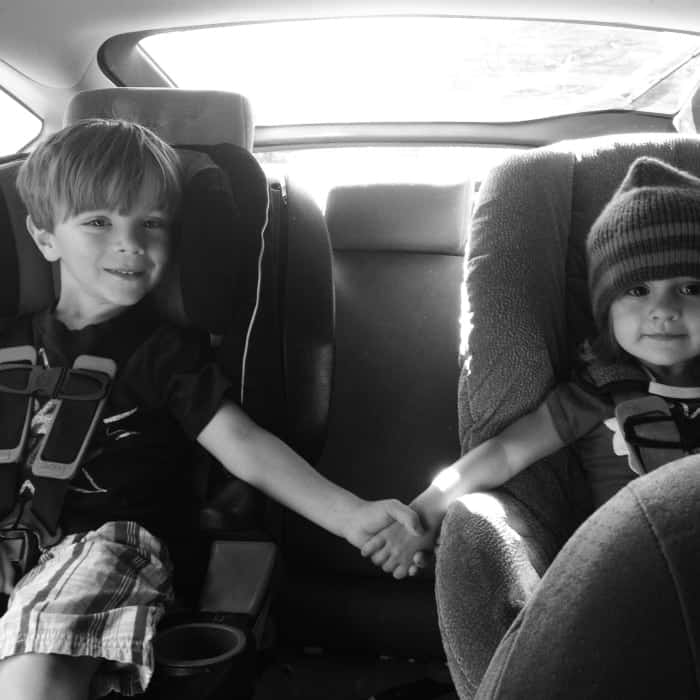 I'm back. I'm done crying. I think.
4. Can I just give a big shout out to Dorothy, Tanya, and Holly?? They guest posted some Biscoff Pie Pops, Pesto Ranch Chicken and Quinoa, and Chocolate Strawberry Cake 'N Shake while I was off getting baby snuggles in Portland. They really saved me and made it so easy to leave blog land for a few days. Thanks guys!! If you are a new blogger starting out, cherish your blogging buddies. They are awesome.
5. Did you check out my Skinny Mexican Frozen Hot Chocolate yesterday? It's awesome! It's vegan, low calorie, delicious, and it has less ingredients than there are words in the title!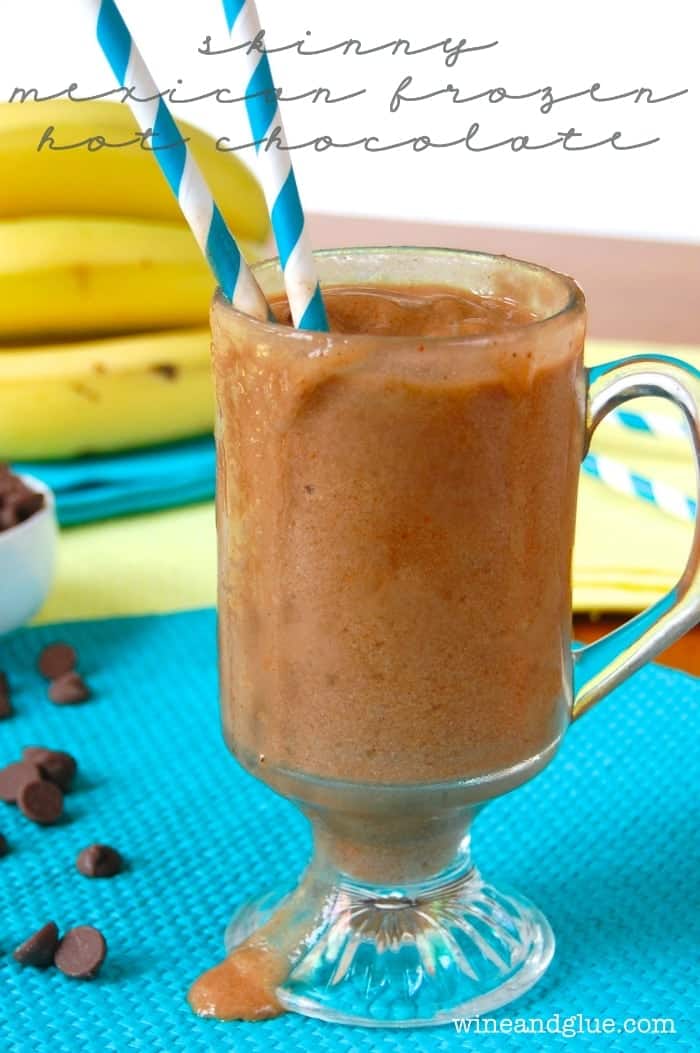 6. If you haven't already, you really need to sign up for Online BlogCon. Here's why:
You will learn a ton!
You will make lots of new blogging buddies (see #4).
It's inexpensive.
It's totally worth it.
When I was at BlogHer, I kind of pimped Online BlogCon to anyone who would listen. My blog grew exponentially after attending last year, and most of the reasons that I can give for the growth somehow trace back to OBC in one way or another.
7. I gave up coffee this week. It is probably the dumbest thing that I've ever done.
8. If you could think of ONE amazing dessert that you would want me to make this fall, what would it be? (In my heart of hearts, I'm exclusively a dessert blogger . . . don't tell my sewing machine.)