This shop is part of a social shopper marketing insight campaign with Pollinate Media Group™ and Jelly Beans but all my opinions are my own. #pmedia #JellysAreBack http://cmp.ly/3/8vNxcO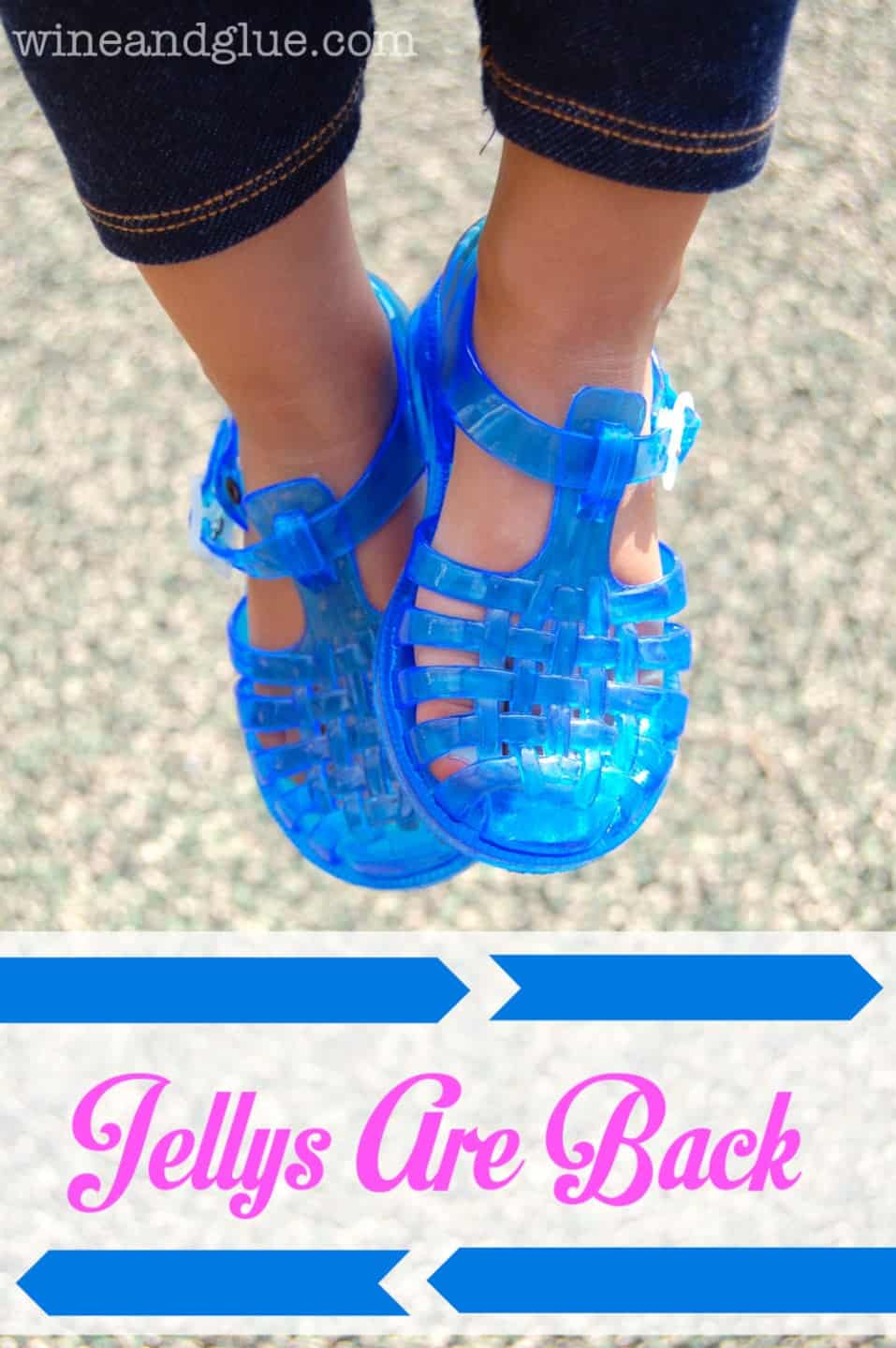 My summer memories as a kid are pretty clear.
They involve all things sugary, sweet, swimming, fireworks, swimsuits, and . . .
Jelly Shoes.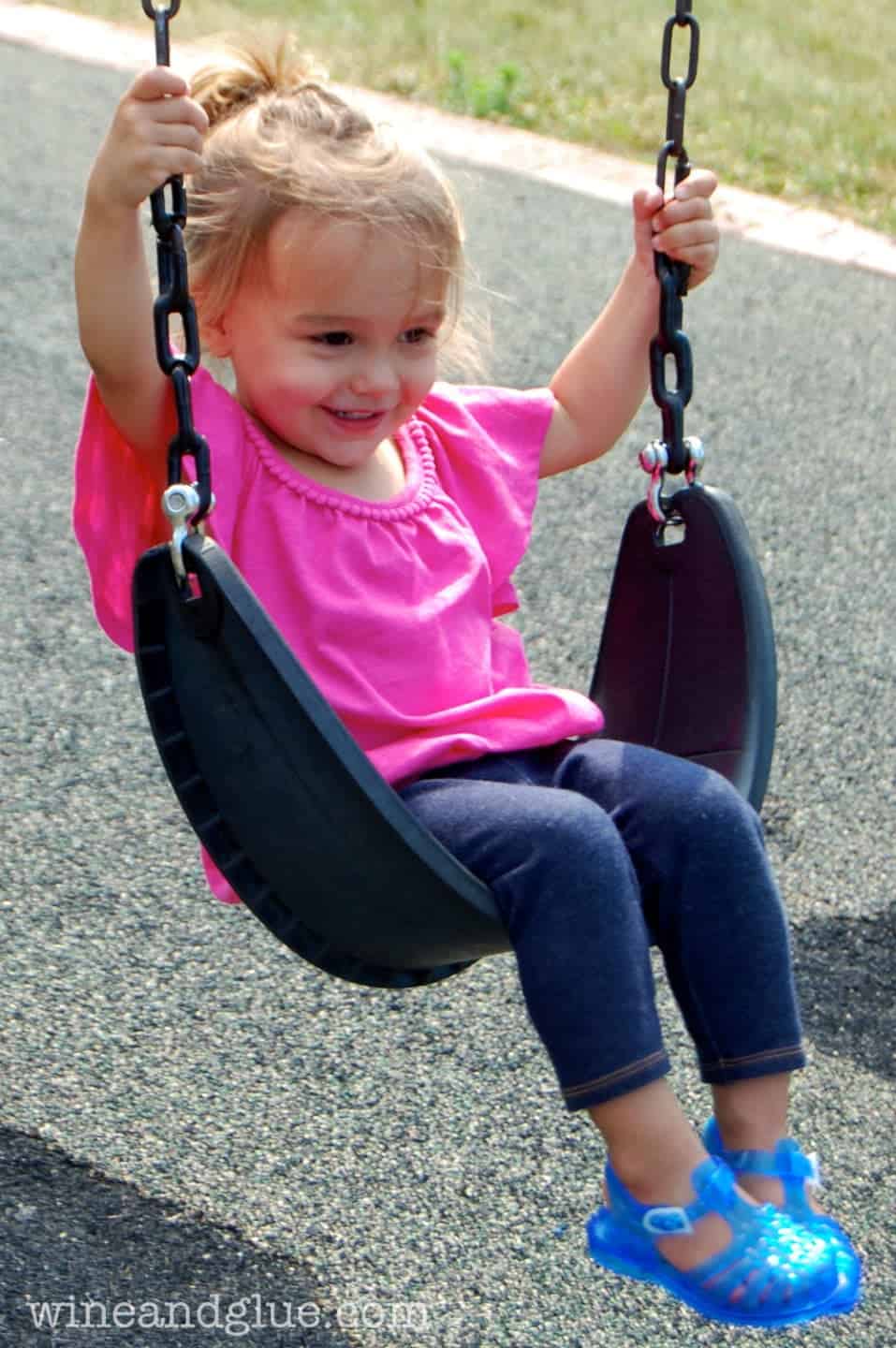 There was really no activity that the Jelly Shoe wasn't perfect for. Swimming and then walking home with little wet feet after? Absolutely. Running around playing tag while still looking like a princess? Of course. A fancy dinner date of sticks and leaves under a tree with the neighbor boy? Well, duh! Yes!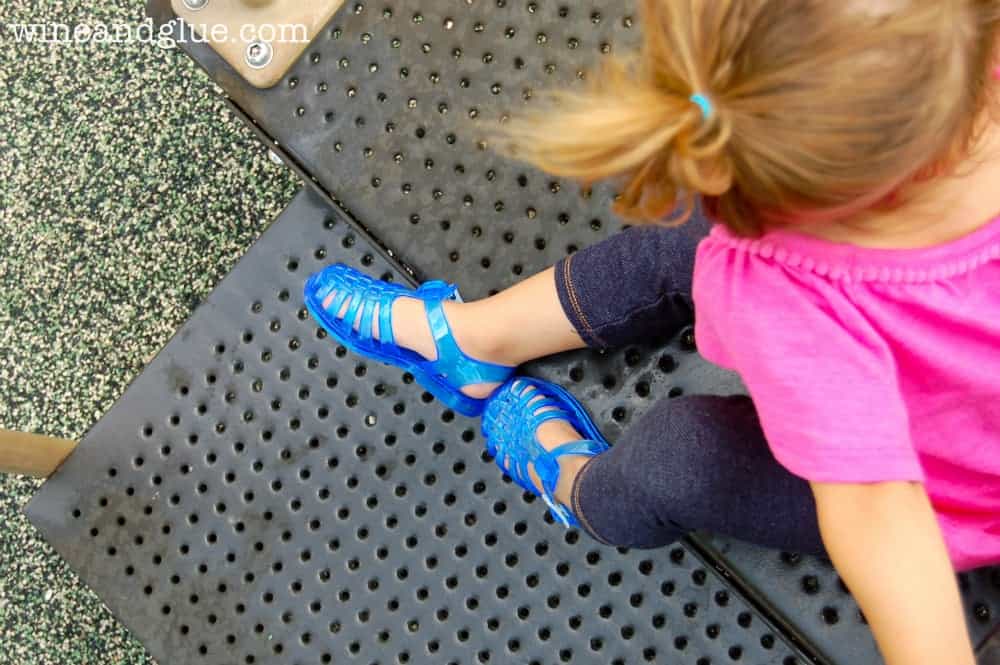 And now they have have them again!!
I could not be more excited to try out a pair of these cute little Jelly Beans on my cutie.
If you are at all familiar with my blog, you know that Quinn is a little pistol. (I know, that makes me sound like I'm about 80, but it's the best way to describe her.)  She is constantly on the move. Constantly trying to get a laugh out of us. Constantly trying to climb the tallest thing in front of her. No adventure is too risky or too challenging.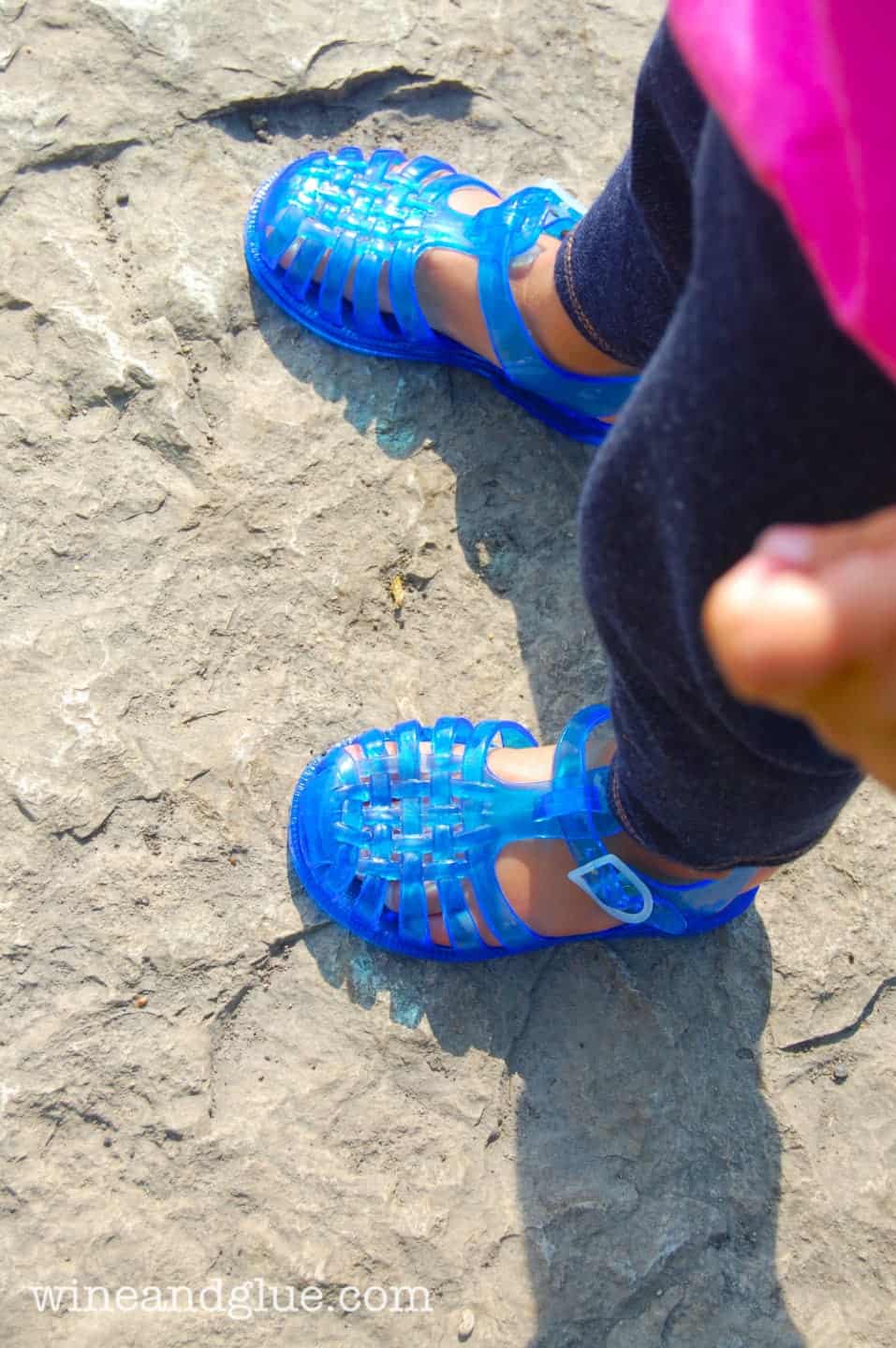 But she is also a little girl. She likes to put on different clothes and then admire herself while saying, "Pretty." She likes accessories, and her favorite of all accessories is shoes.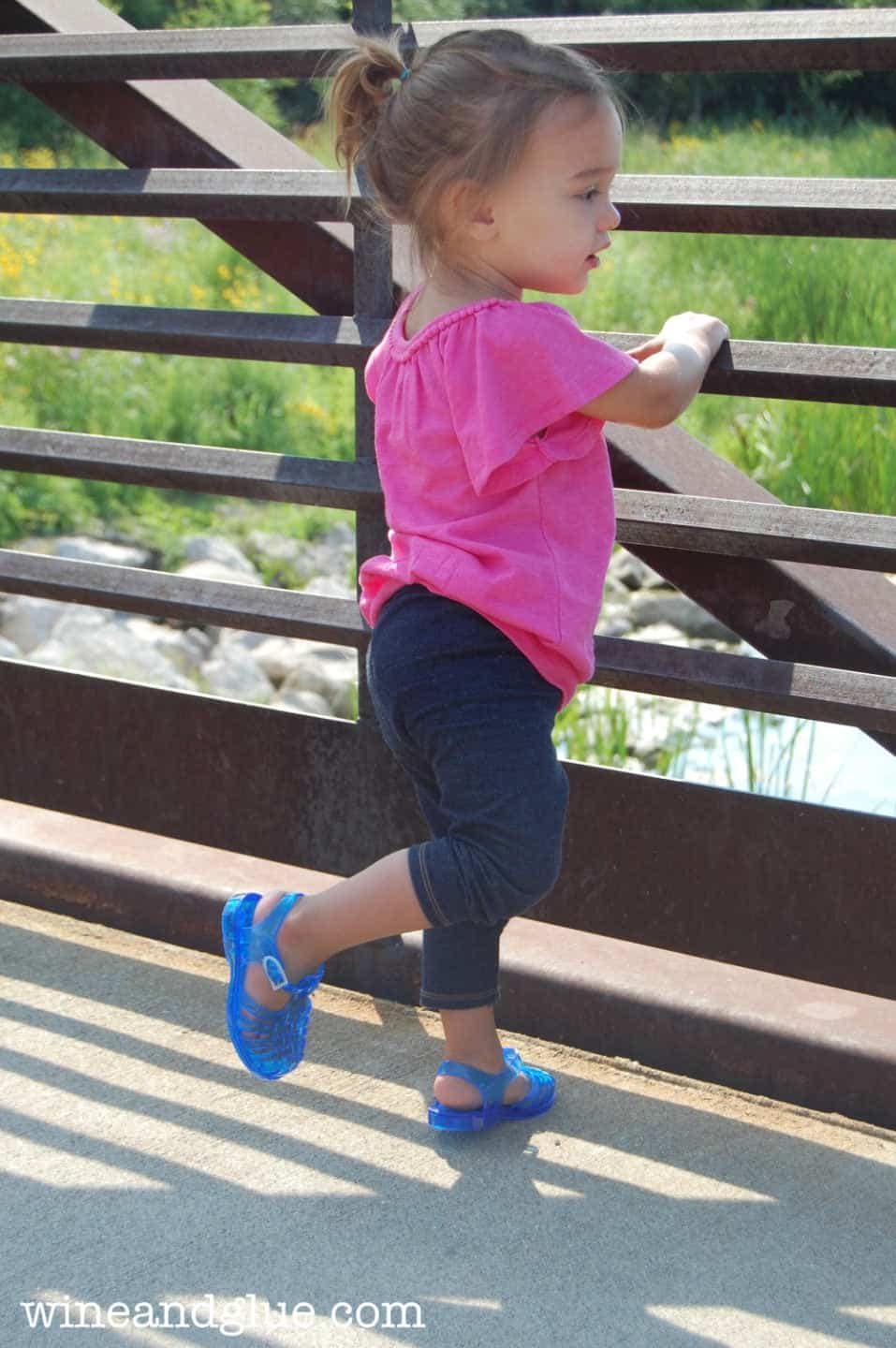 Quinny loved these shoes!
Jelly Beans are fun to wear, they mold to your feet perfectly (You know, just like the old ones!), and they go with just about anything. I have Quinn in a pretty casual outfit here because we were headed to the park, but I would put her in these in a dress, a swimsuit, shorts . . . just about anything. They are way more versatile than any other shoes that she has right now.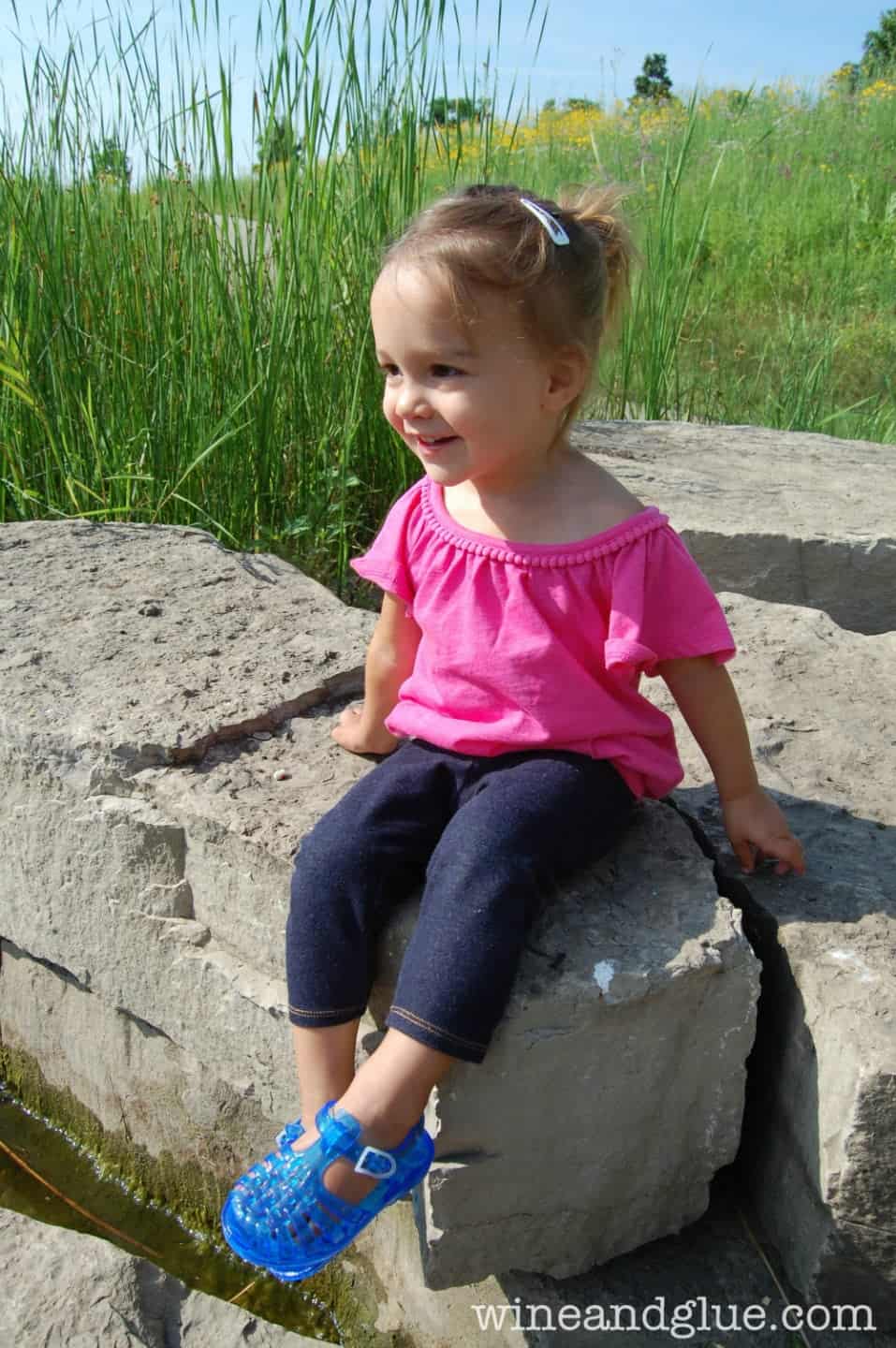 We picked the awesome blue ones, but Jelly Beans also come in pink and clear. And if you want them in your size, they have even more awesome colors!
Quinn's cute little shoes came all the way from Australia, but as of July 20th, Jelly Beans are for sale in the US with free shipping! So be sure you head over to Jelly Bean's US website and figure out what colors you want for you and your little one!