Lazy Days Skirt from Oliver + S | This super simple skirt is so cute and versatile that you will make it again and again.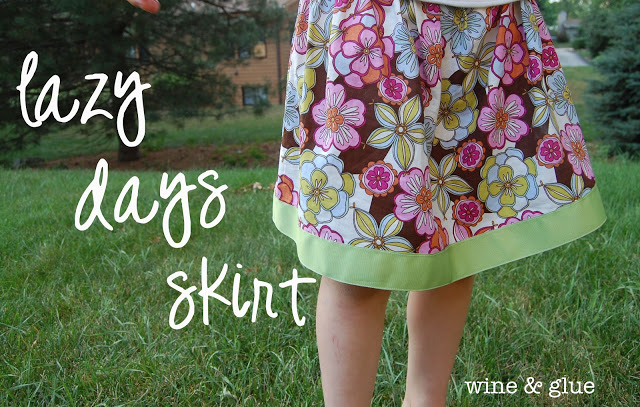 Pretty much since deciding that I wanted to learn how to sew (a little over a year ago), I have been drooling over all things Oliver + S. The company's sewing patterns for children are so adorable. Better yet, they come in a wide range of skill level.

Better than all of that, the creator and super genius behind the company, Liesl Gibson, is the oldest sister of my oldest friend in the universe. (Now, this is the part where I would normally throw in old and embarrassing photos of Liesl and Adrienne, but I like them too much to subject them to that.)
After the whole Rainbow Dress Disaster, I needed something a little more . . . . ummm . . . fool proof. Oliver + S's Lazy Days Skirt was the perfect sewing project. It seemed like even I would find it difficult to mess up. And I knew the perfect little girl to make it for. Cathy's oldest daughter, Ellia, who just turned six.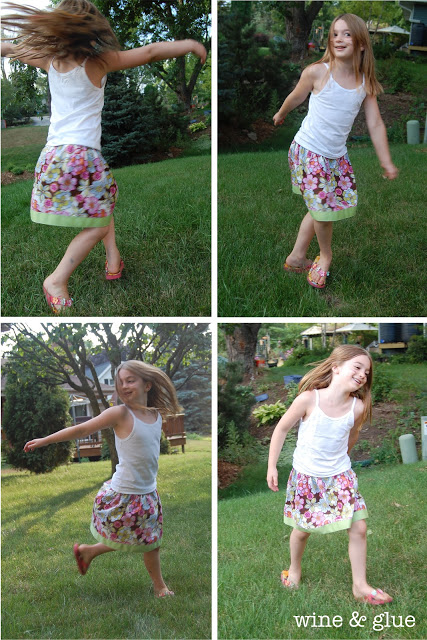 Look at that kiddo spin.
I love that the bottom of the skirt is ribbon, which you start by sewing to the wrong side of the skirt along the bottom, and then flip up and press so it is laying against the right side. One more top stitch, and you have a clean and beautiful ribbon hem. It's pretty much genius. No fabric glue to be found!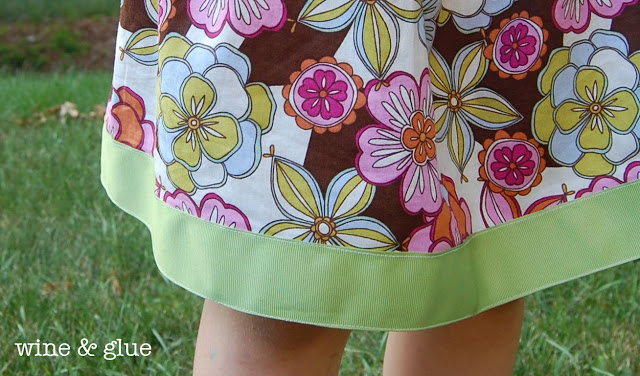 If you are new to sewing, this is a great project to take on. It's little work and high reward, just the way I like my projects.
Also wonderful about it, it keeps up with the active little girl in your life as she is swinging,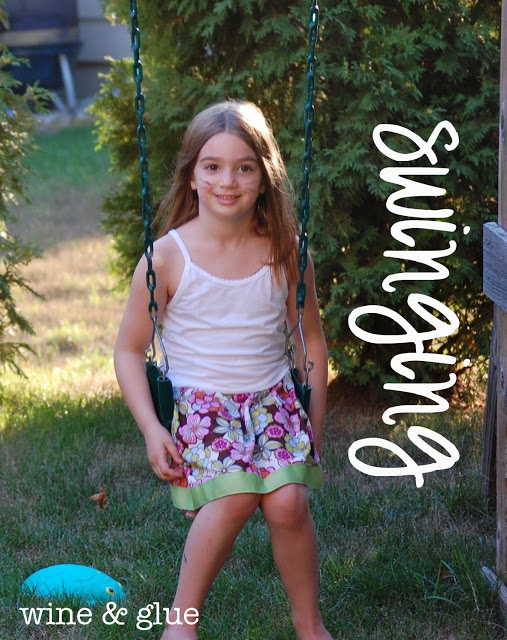 sliding,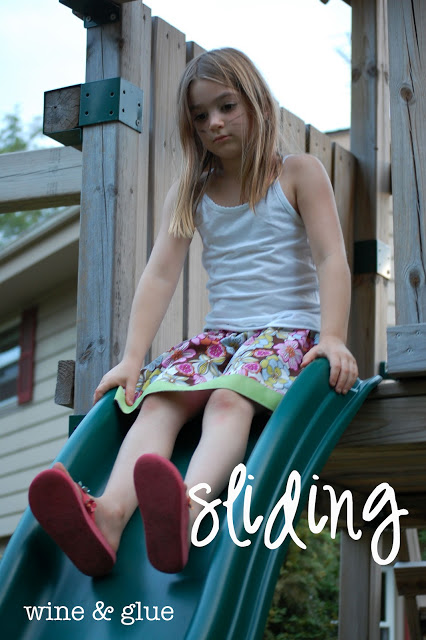 and falling down.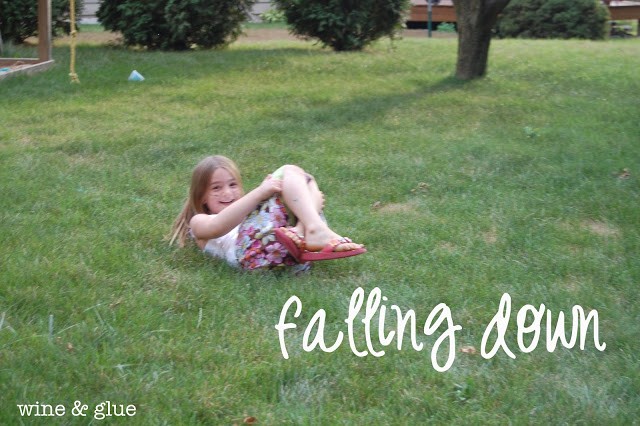 {If you are wondering, yes, Ellia is a cat. Courtesy of some creative face painting at church that morning.}