Leftover Turkey, Cranberry, & Pesto Panini | A delicious and easy way to use your left over turkey and cranberry sauce!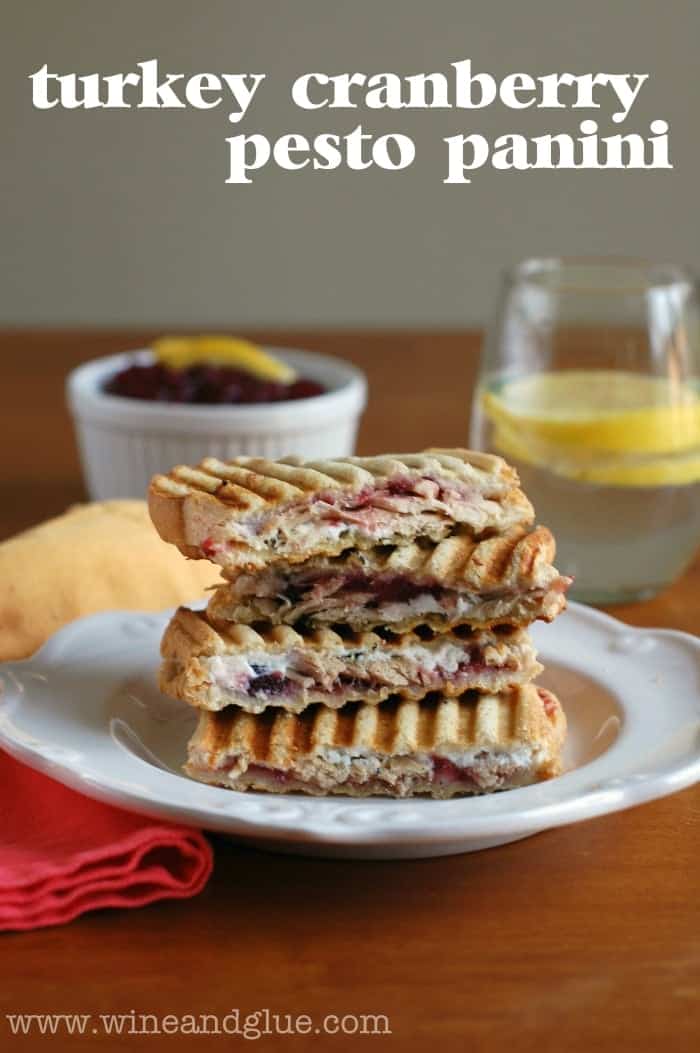 This post is going to be short and sweet because this pregnant lady had a looooong day. I seriously need to talk to my union rep about getting sick time.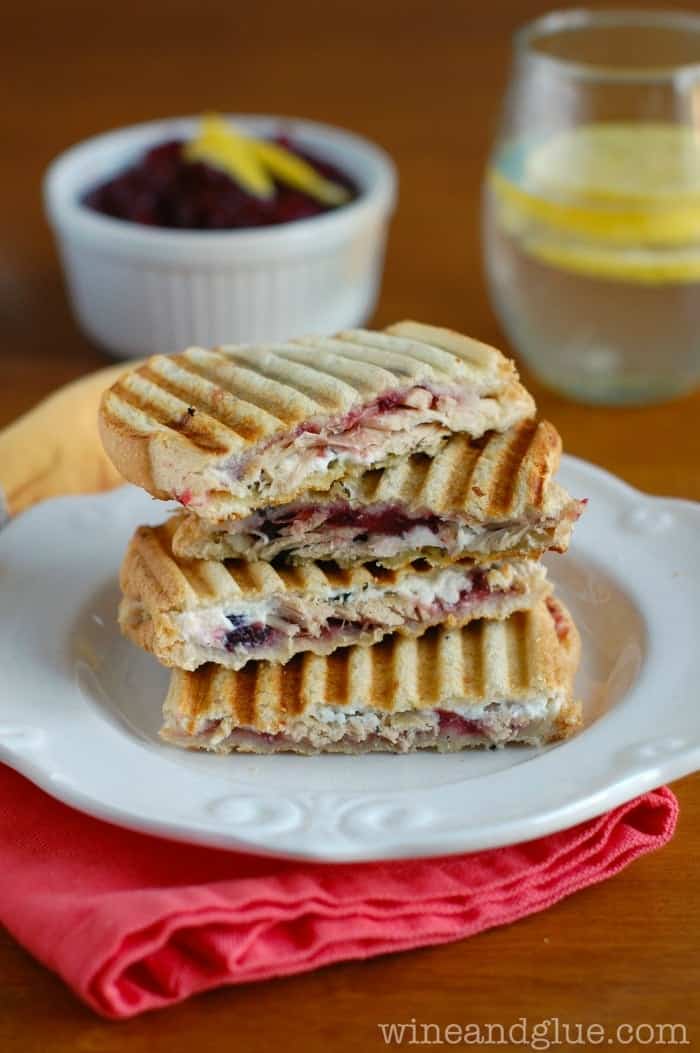 Anyway, short and sweet.
Kind of like this panini. This panini is about the fastest easiest most delicious lunch that you can make, and better than all of that, it uses your Thanksgiving leftovers!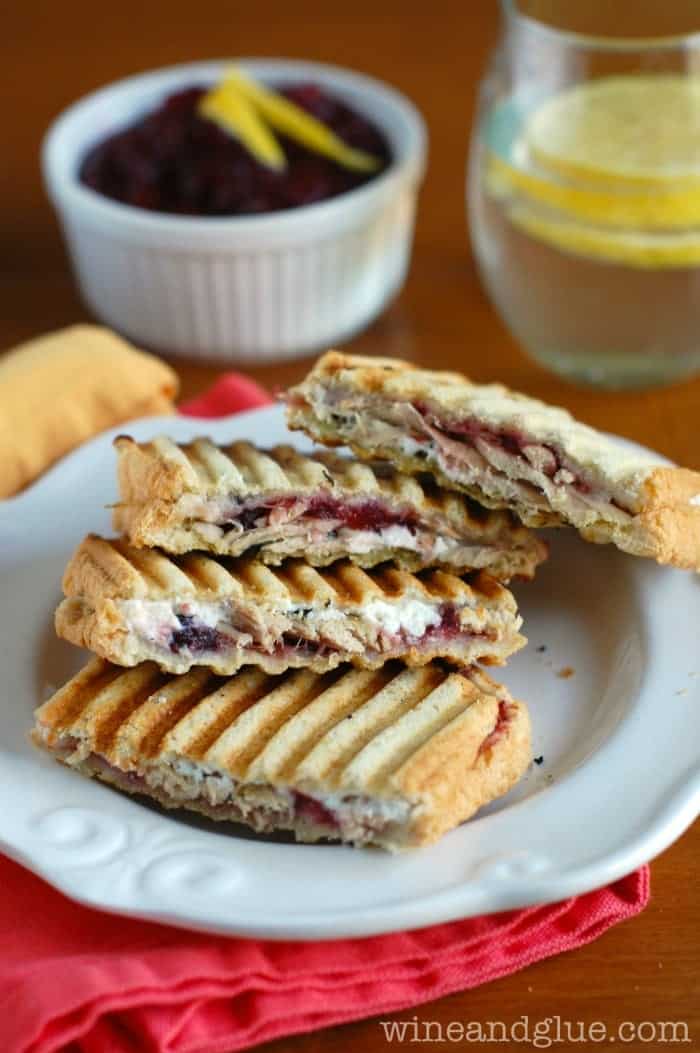 The pesto might seem like a weird twist, and certainly if you aren't feeling adventurous, you can skip it, but I wouldn't. It adds another layer of flavor to this already delicious and wonderful sandwich. The cranberry sauce pairs perfectly with the goat cheese in this sandwich and makes everything moist and delicious.
The only thing that might make this sandwich better is stuffing . . . because you know stuffing makes everything better. #kidding #notreally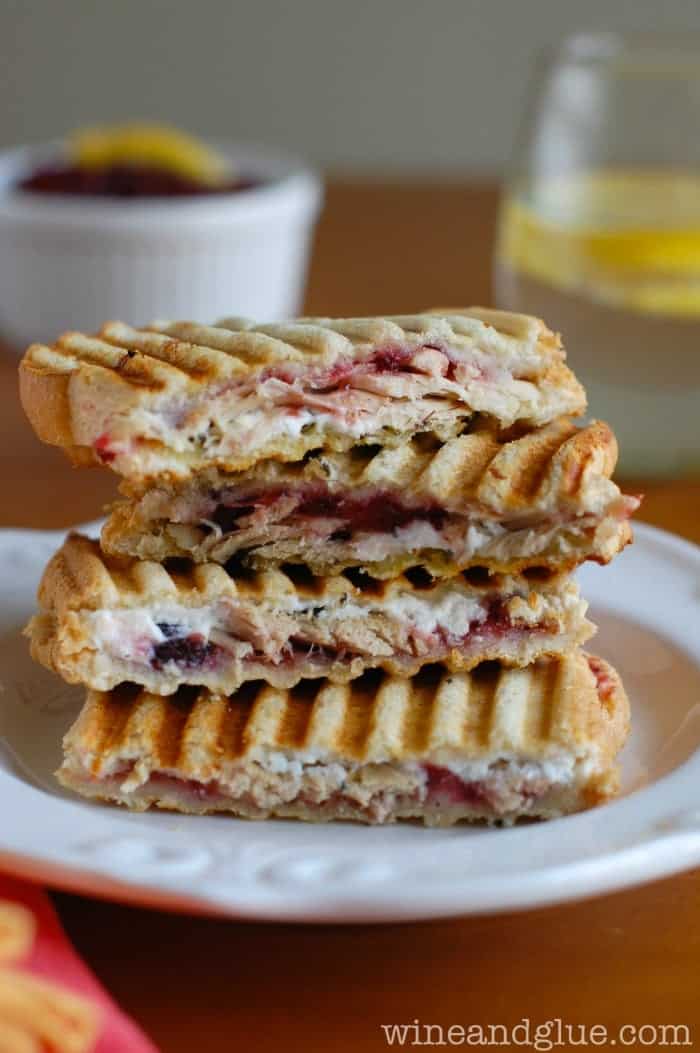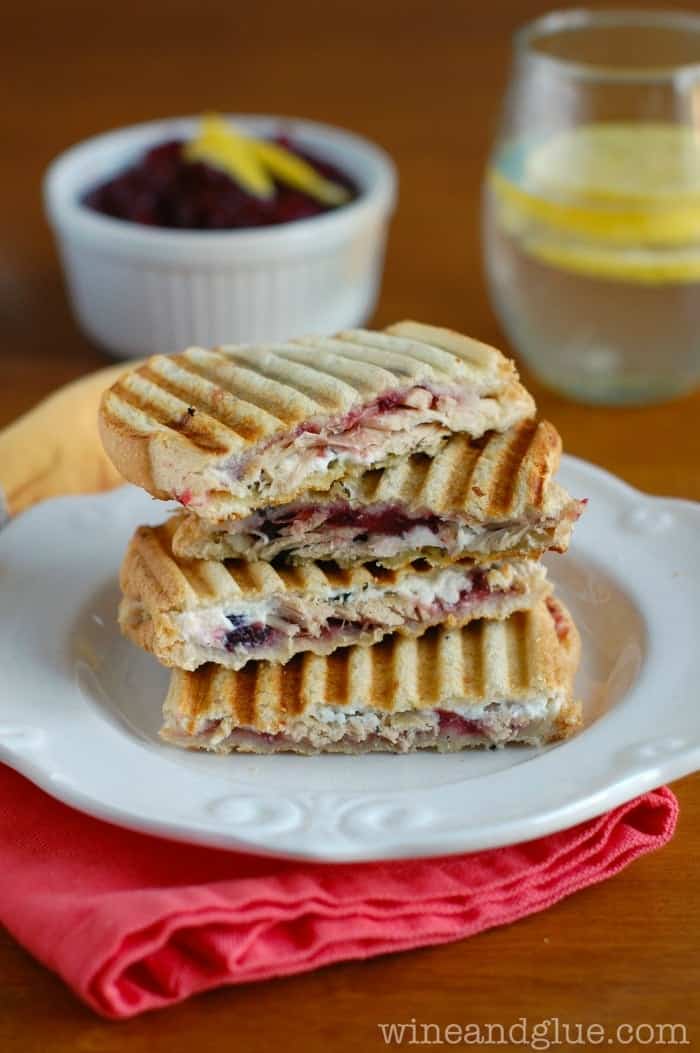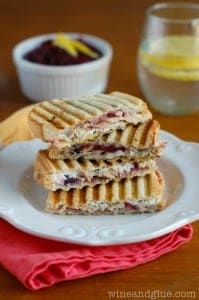 Leftover Turkey, Cranberry, & Pesto Panini
Ingredients
goat cheese

pesto

turkey

bread
Instructions
Spray two pieces of bread with cooking spray.

On the other side of one piece spread on some pesto. On the other side of the other piece spread some cranberry sauce (the more the better if your leftover turkey is dry).

Add some goat cheese, left over turkey, and cook in your

panini press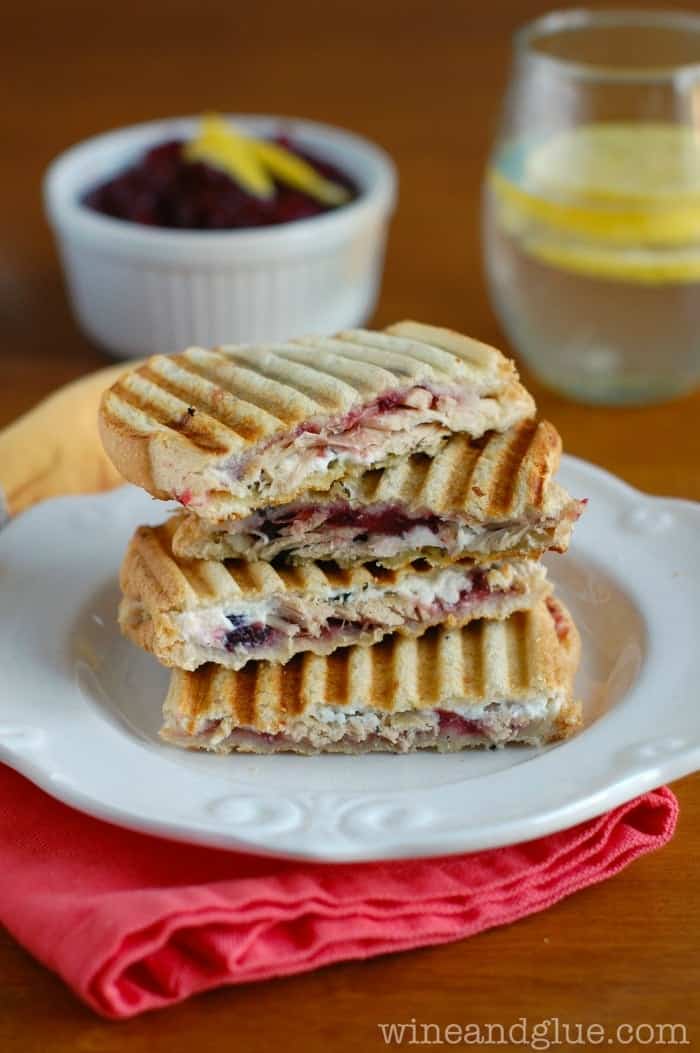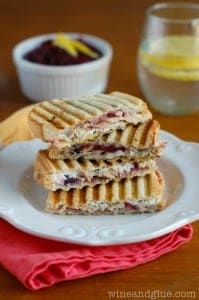 did you make this
Leftover Turkey, Cranberry, & Pesto Panini
Looking for more delicious sandwiches?
Buffalo Chicken Panini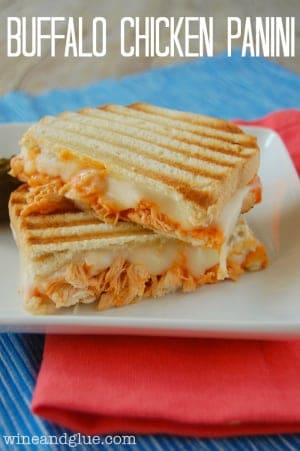 Ham & Brie Panini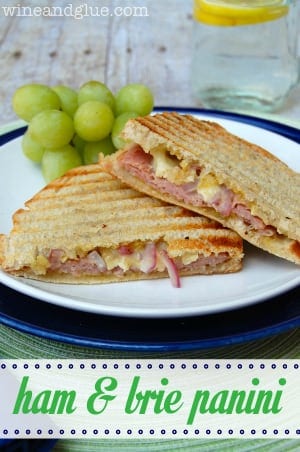 Slow Cooker Tex Mex Pulled Chicken Sammie