Lemon Cookie Cookies!! Lemon Pudding Cookies that use chunks of Oreo instead of chips for a delicious lemon flavor and super simple cookie!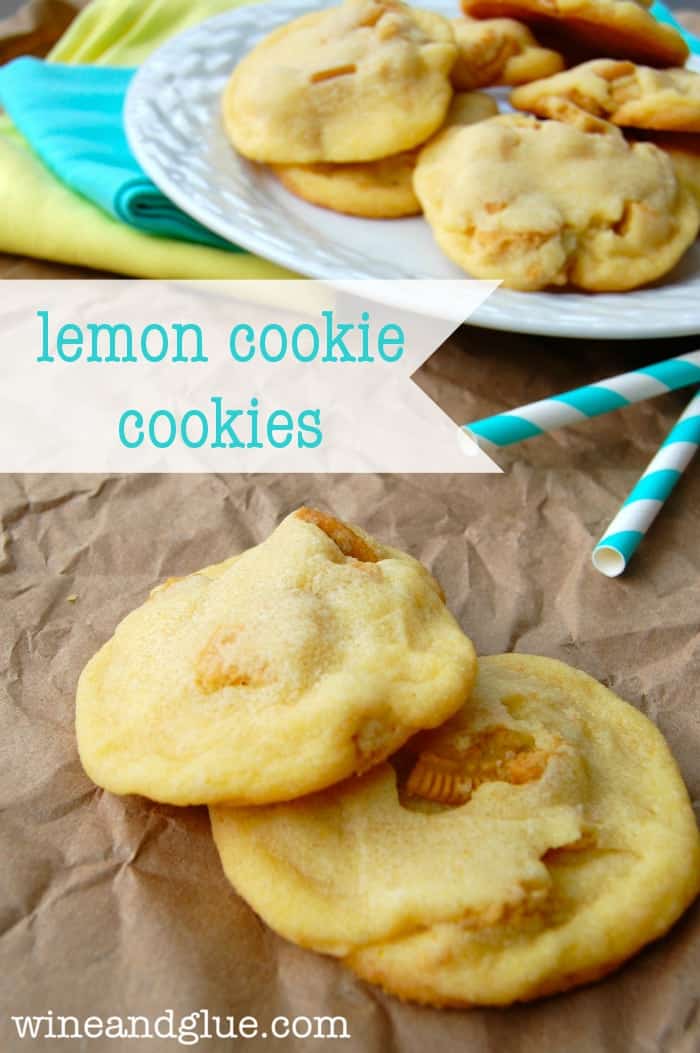 Yesterday I was sitting with my brother and my sister in law, peacefully watching our kids play in my front yard (or as peacefully as one can watch a 4, 5, and 6 year old rip through the neighborhood at shuddering speeds on their bikes) when we noticed Quinn stick something in her mouth.
I yelled to her to take it out (thinking it was a pinecone . . . though why I thought she would put a bit of pinecone in her mouth, I'm not really sure . . . ).
She didn't take it out.
I yelled again.
She still didn't take it out, in fact . . . . it looked like she was chewing.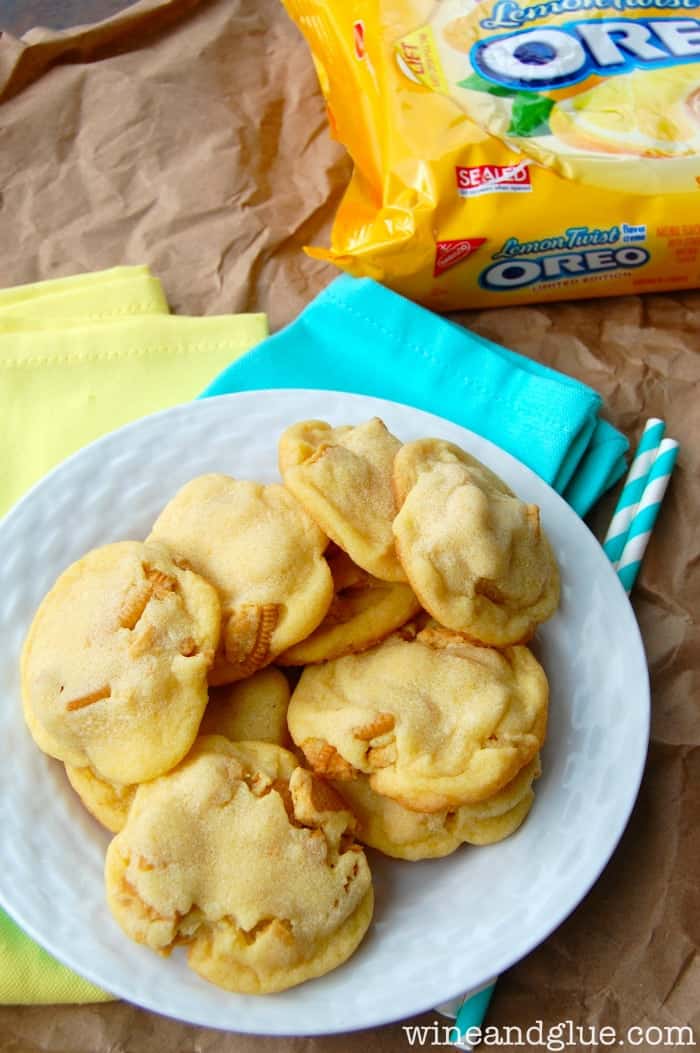 It kind of dawned on me that she had been right next to this creepy little weed that is growing in and around the bottom of my pine tree . . . this creepy little weed that has bright red berries . . . bright red berries that look somewhat similar to the cherry tomatoes growing right in our backyard . . . that we let her eat right off the plant!
(Though the berries were slightly smaller . . . I can just imagine Quinn thinking, "Hmmm . . . what's up with these cherry tomatoes? Mom must have forgotten to water these ones too . . . oh well!")
I ran toward Quinn, cranked open her mouth to find . . . she had just swalloed.
She looked at me and said:
"Yucky."
I looked up at my brother and sister in law and yelled, "She ate it!!" My brother, an emergency room doctor, quickly pulled out his phone, which was pulling up articles on poisonous berries at an unreasonably slow rate. He found an article that showed an illustration extremely similar to the plant she had just pulled the berry from and the last line read:
The berries are poisonous.
I briefly contemplated sticking my arm down Quinn's mouth, into her throat, down to her tiny stomach and grabbing the berry right out. That seemed complicated, messy, and impossible. My sister-in-law, also an emergency room doctor, suggested that I call poison control as we watched Quinn dance around the front yard. She had gotten a drink of water to wash down the "Yucky." and was carrying on with her enjoyable summer afternoon.
A quick call to poison control taught me two things. One, I don't want a job working at poison control. (How exactly does one talk so calmly to extremely uncalm mothers??) Two, I had to take a sample of the berries to a nearby garden center (you know, where you buy rose bushes and talk landscaping) so they could correctly identify it. Then I should call her back.
I left my kids with the ER doctors my brother and my sister in law and raced off to the garden center. A call ahead had prepared them for the crazy woman waving a branch of berries in their faces. The woman at the garden center said to me, quite calmly (HOW IS EVERYONE ACTING SO CALM???):  "Oh! I know exactly what this is!"
And she proceeded to pop one of the berries in her mouth.
My faith in the garden center people quickly deflated as I watched her face scrunch up like she'd just eaten a lemon.
"Oh. I do not know what that is."
Perfect.
I left them with a sampling of the berries, my phone number should they figure out what the mystery berries were, and a prayer that this woman consider calling her own doctor.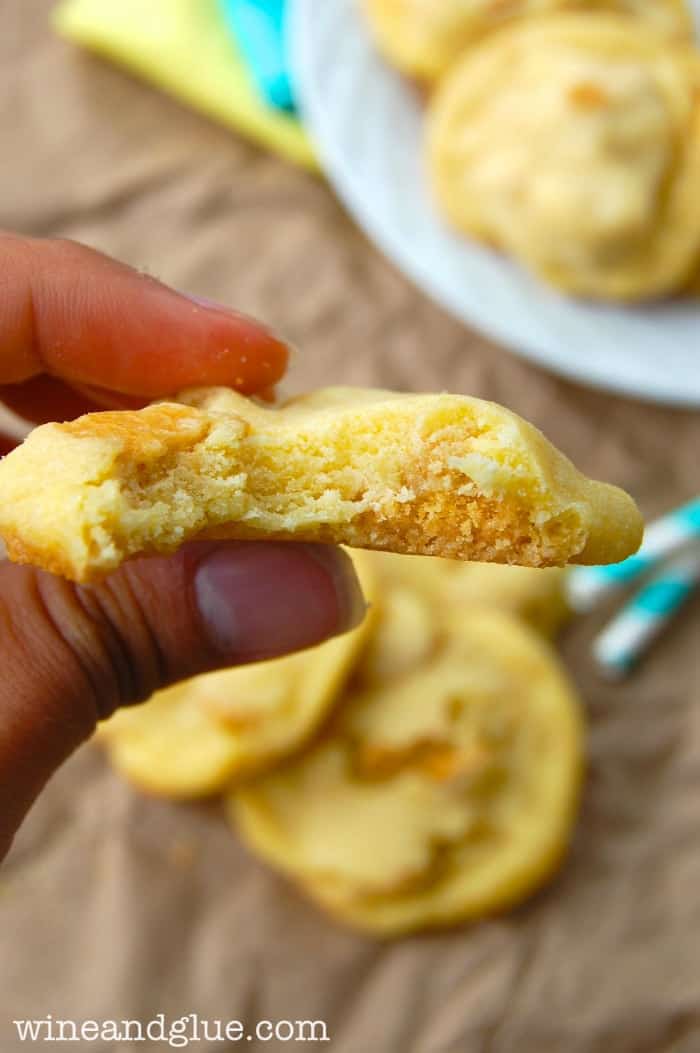 By the time I was on my way home, Nathan had gotten home from work (this poor husband of mine has been called home from work for ER trips, medical scares and the like more times than seems reasonable) and had figured out what the berries were (never have I been more grateful for his googling skills). They were indeed poisonous, and as I cried into the phone he offered to call poison control back.
I pulled in, watching Quinn wave to me excitedly from the driveway with her cousins. Nathan was still on the phone with poison control. When he got off the phone he told me that because she had already eaten other things and not thrown up, because she had no swelling in her mouth, and most importantly because she had just eaten one "yucky" berry, we could just watch her.
I hugged my daughter, told her to never ever eat one of those berries again (which Nathan was already taking out), and promptly inserted an iv drip of wine.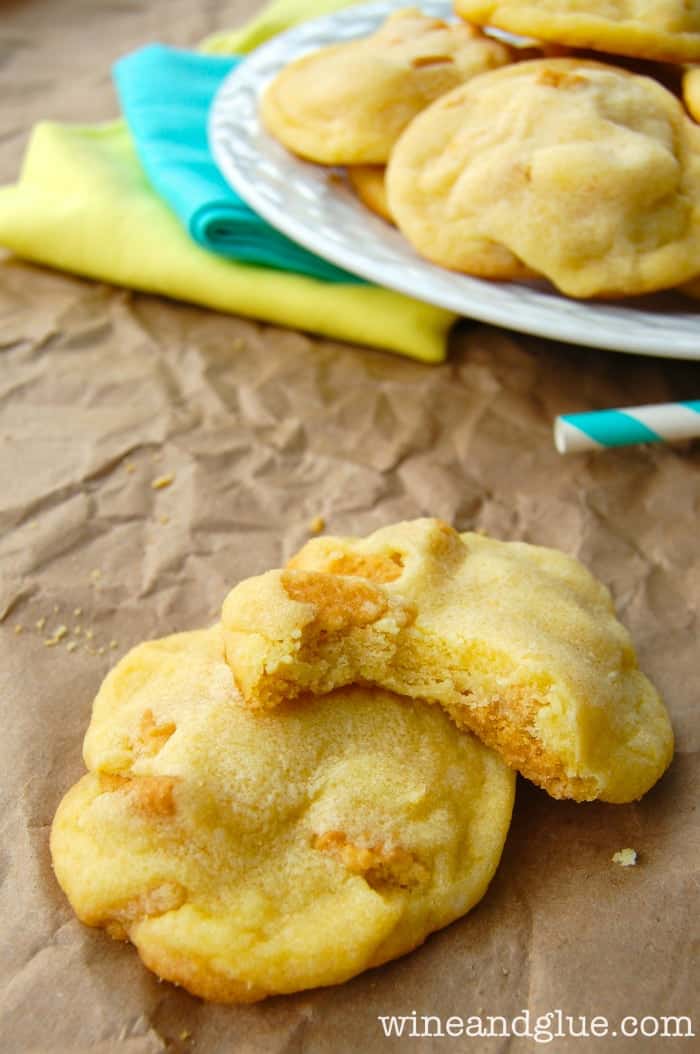 And then I proceeded to eat 4,000 of these cookies. It is a well known fact that pudding cookies make everything better. The same holds true for Oreos (obviously) so when you put the two together, magical things happen.
These cookies are super simple to make, have a wonderful, though not overpowering, lemon taste, and they have the lovely crunch of the Oreo inside the soft pudding cookie. Win. Win. Win. (Michael Scott anyone?)
They won't erase your daughter eating poisonous berries or then the image of the woman trying to help you with the poisonous berry situation also eating them, but they will certainly make you feel a little better.
Lemon Cookie Cookies
10 Lemon Oreos, broken into pieces
lemon pudding mix
sugar cookie mix (with it's fixin's)
Preheat your oven.
Mix all the ingredients together.
Make one inch dough balls and place about two inches apart on a parchment or silicone lined baking sheet. Push the dough balls down slightly with the bottom of a glass cup.
Bake for nine minutes.
Looking for another easy pudding cookie recipe?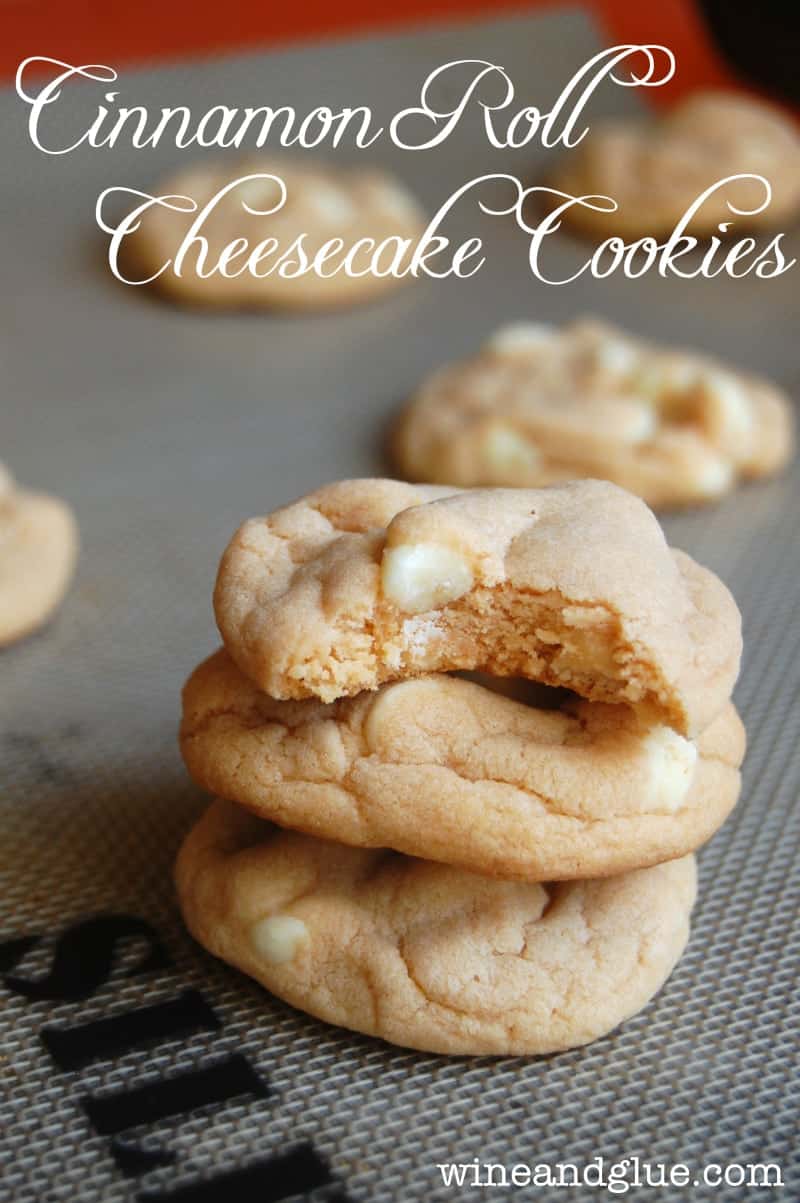 Pudding cookies from friends:
Rocky Road Nutella Pudding Cookies from Crazy for Crust
Pistachio Pudding Cookies from Lemons for Lulu
Biscoff Cheesecake Pudding Cookies from Something Swanky
Cake Batter Pudding Cookies from Chef in Training
This post may contain affiliate links which won't change your price but will share some commission.