Rainbow Cake | Individual Rainbow Cakes shaped like hearts!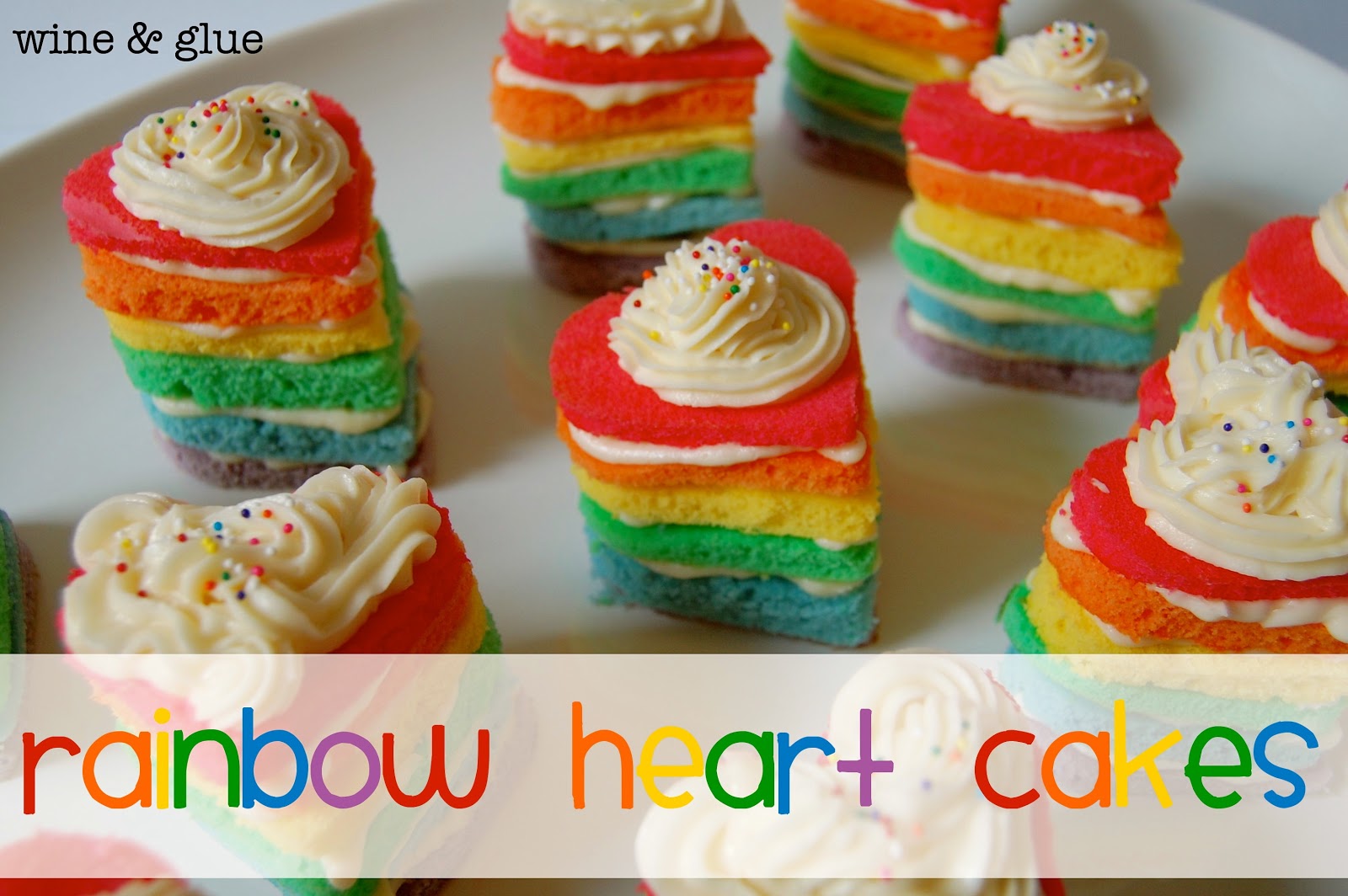 Have you heard that we had a rainbow party for Quinn . . . . ??

So I really think that one of the major draws for me for having a rainbow party is the cake. As a good friend said to me recently, "Why is cake so much more appetizing when it's a rainbow??"
The inspiration for these little loves came from this post on Tablespoon. She did them a little differently . . . she assembled the cake and then cut. I cut and then assembled. Her method might be a little easier, and my method allows for different shapes. (Also, I don't own a biscuit cutter. Ha!)
I started with two boxes of Super Moist cake mix. I mixed them up individually, and then divided each one into three bowls, making six bowls total. (There is for sure a better way to write that sentence, but my party coma brain can't sift it out.)
Then I poured one individual color at a time onto a parchment lined 15 by 10 baking sheet.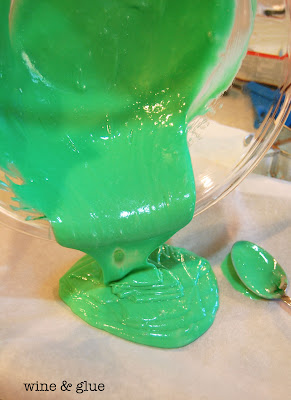 The size of your baking sheet doesn't necessarily matter. I spread out the batter, but it didn't even reach the edges of the pan. I did try a first round batch with a 9 by 13 cake pan, and found that it was too thick and wouldn't make enough little cakes.
Then I baked it for about 10 minutes.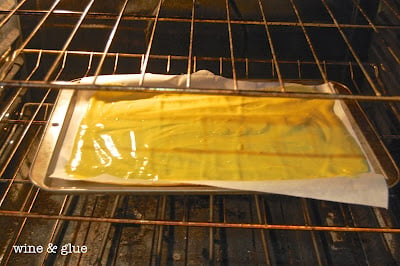 Then you can easily lift it off of the pan and put it on a cooling rack.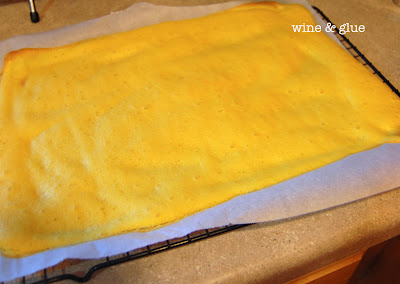 Then the next step is cutting out the little hearts. I got about sixteen total per layer.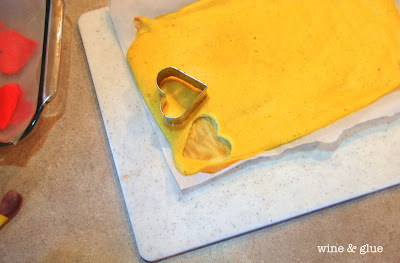 Then I stored the cut outs in between wax layers and froze them. They were for sure not all even thickness, but in the end it didn't really seem to matter, I just tried to go thiner one then thicker one as I was stacking them.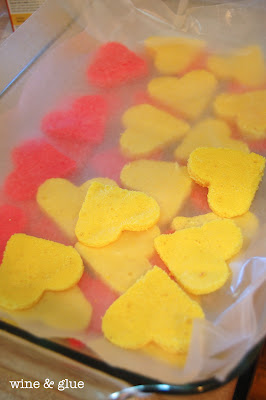 The beautiful thing about these cakes was that I was able to make them five days before the party and just take them out of the freezer and stack them the day of. Because they were frozen they were easy to work with, and they thawed in probably less than two hours and tasted moist and delicious in time for our guests to taste the rainbow. Ha!
Nathan made the America's Test Kitchen Butter Cream Frosting recipe. Yumm. When it came time to stack them, I piped frosting just around the edge of each layer. (Ignore that one heart to the side . . . )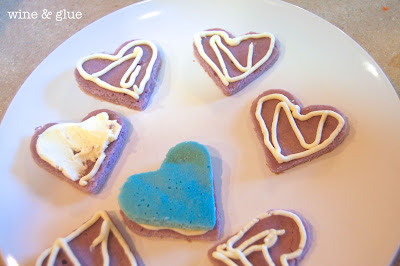 Ta Dah!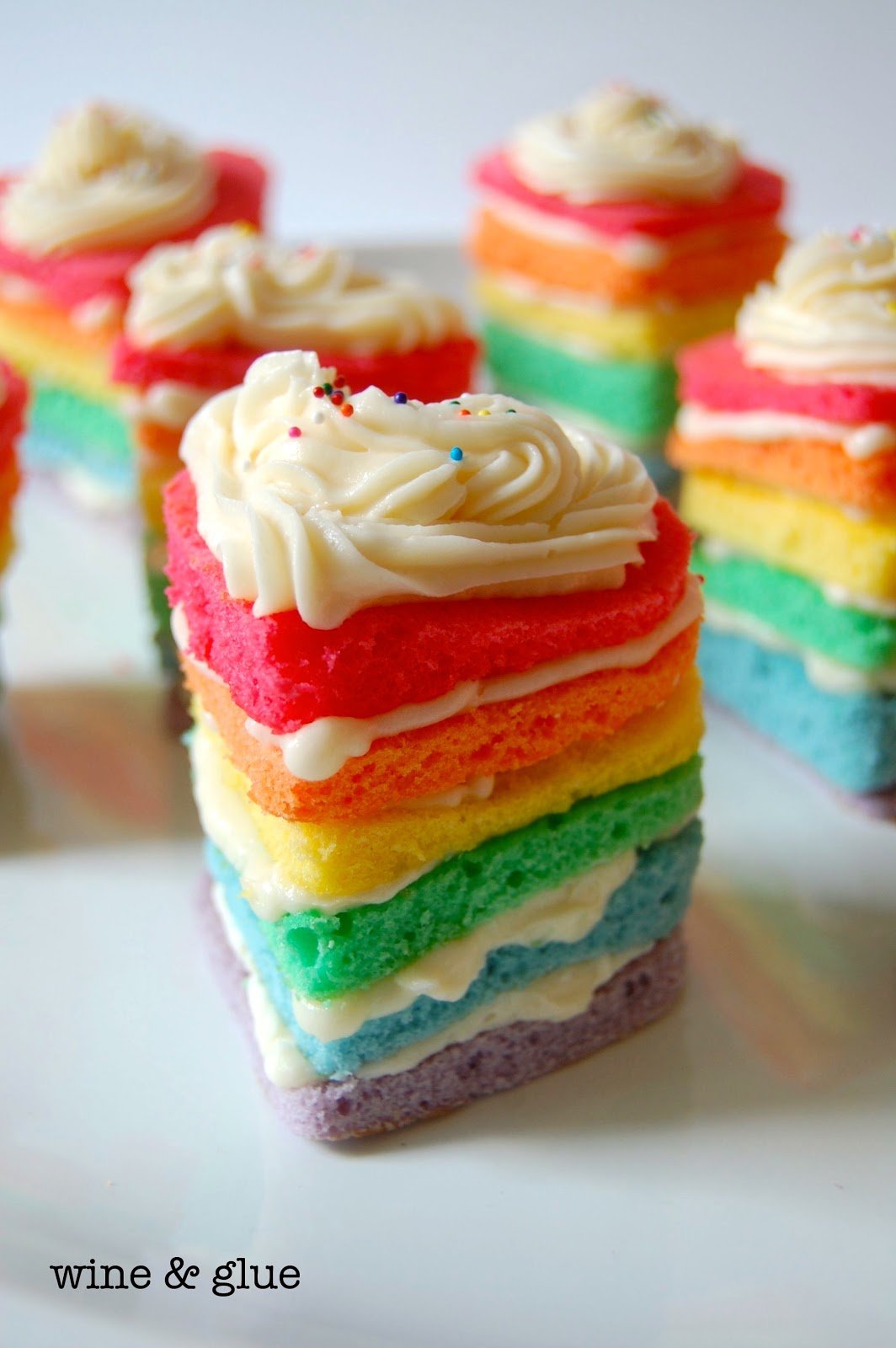 Aren't they so pretty? I couldn't stop taking pictures of them.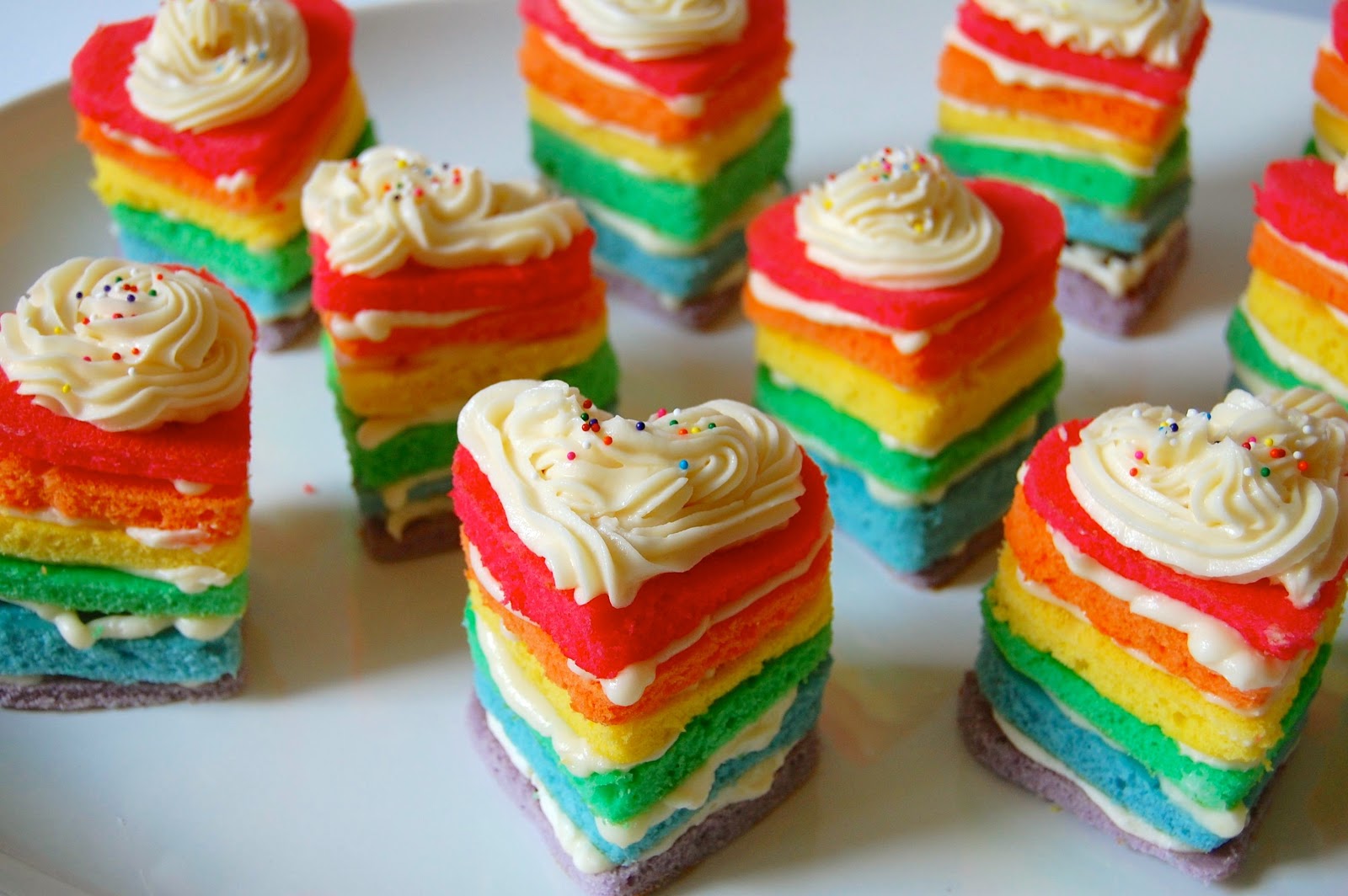 Are you wondering what I did with all the left over cut out cake? So happy you asked!!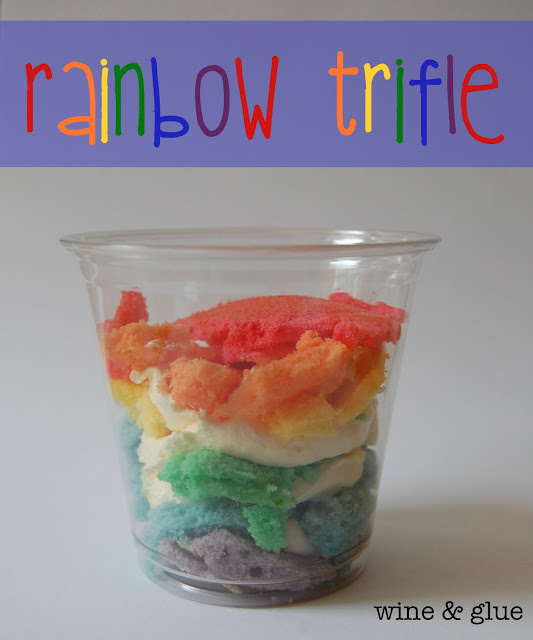 The cake layers were the left over cake, and it made 12 trifle cups. The layer in between was a Cool Whip frosting made from a defrosted tub (8 ounces) of Cool Whip, a package of dry vanilla pudding (3.4 ounces), a teaspoon of vanilla extract, and 1 cup of fat free half and half all whipped up into vanilla goodness in a stand mixer. I used this recipe as a base, but because I didn't have milk, I substituted with half and half and it worked fabulously. Now. Don't eat any of the frosting, or you will not have enough for all the trifle cups. As you can tell, they are suspiciously naked up on top. Not that that made them any less delicious.