This Lighter Broccoli Cheese Soup is your favorite made skinnier!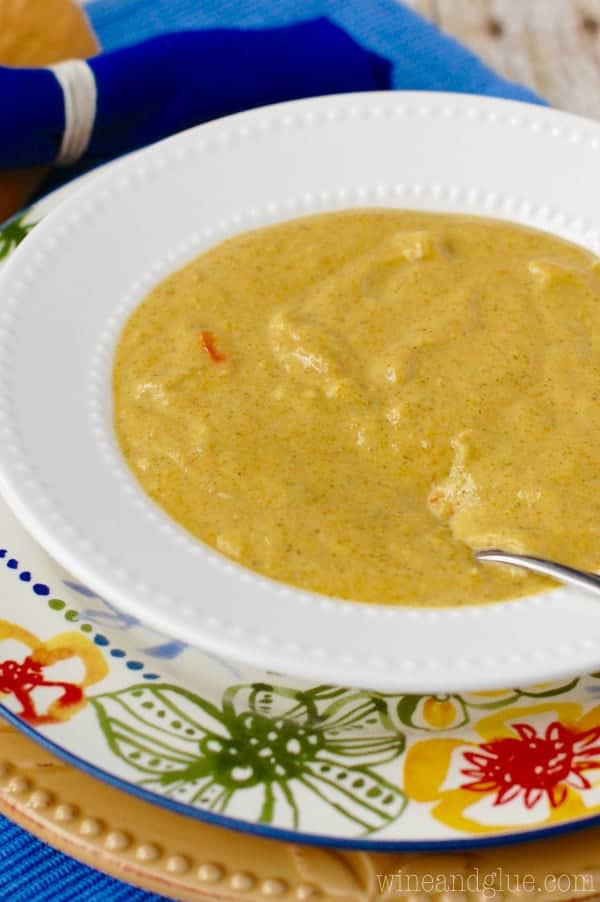 If there is one thing that I love to eat the most in the fall and the winter, it is a delicious bowl of steamy soup. And maybe one of my favorite things about making a big batch of soup is that I always end up with delicious left overs, which is perfect for my crazy busy mom life. A steamy bowl of left over yummy soup at lunch? Sign me up.
So when I wanted to make a delicious and lighter version of one of my favorites, Broccoli Cheese Soup, I headed off to Pick 'n Save. Their philosophy of New Every Day is perfect for busy moms and dads who love to feed their families fresh healthy food. I loved their selection of fresh organic foods. Especially all those leafy greens, which are some of the foods that you really should eat organic.
One of the great things about getting all my soup fixin's at Pick 'n Save is all the great ways that they have to save. Beyond just the regular coupons that you get in the Sunday paper, you can use the coupons that they send out in the mail. They have great specials each week and this amazingly cool Fresh Perks Card. Amazingly cool, because you can go online and load it with coupons and special deals before you go shopping!
Start by going to the Pick 'n Save website. From there click on their Ads/Coupons section and see all the great deals that are going on. You can also go straight to their Card Loadable Values section to start packing your Fresh Perks Card with all the deals you need for your shopping trip. I did that before I headed off and it was so easy to add the coupons I needed to my card. I was so happy to just hand over my Fresh Perks Card with all it's loaded coupons rather than 30 small pieces of paper!
Make sure you join me in following Pick 'n Save on all their social media channels so that you don't miss out on the great deals on all their fresh and organic products as well as all the amazing other foods they carry! Twitter  |  Facebook  |  Pinterest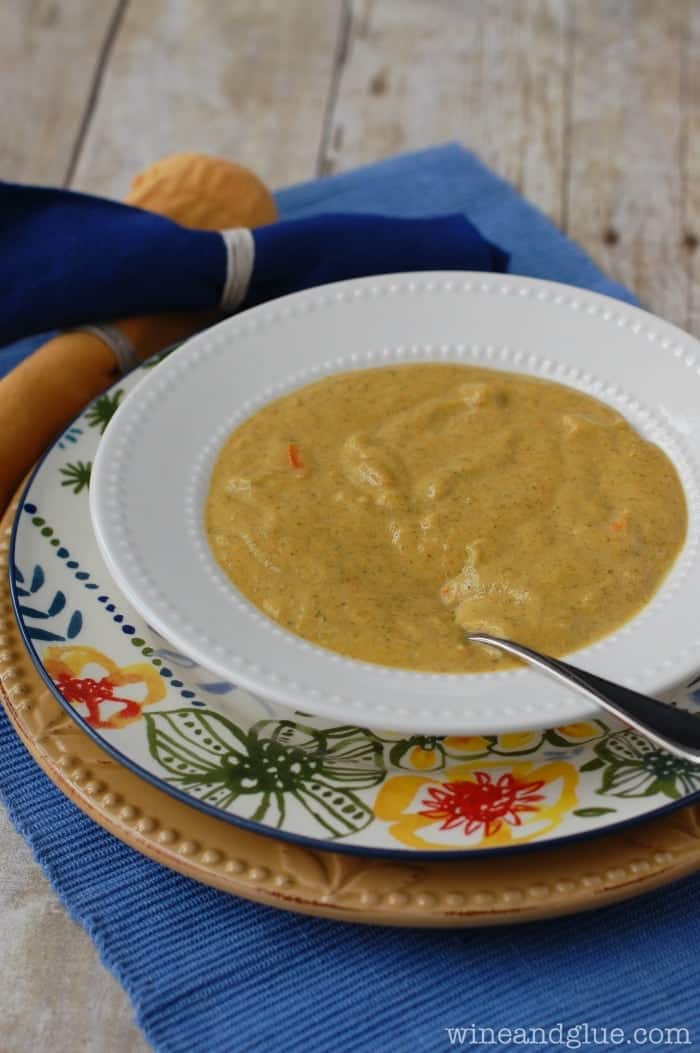 If you like serving your family fresh and healthy options, like so many parents do, you might not really think about Broccoli Cheese Soup, because of the amount of fat in it. But! It has some redeeming qualities with it's head of broccoli, onion, and carrot. This version of it is even more redeeming, because it replaces the cream with super healthy Greek Yogurt  and it replaces the rest of the cream with 2% milk.
As someone who isn't a huge fan of Greek Yogurt, I was shocked that I couldn't really taste it at all. I was worried it would give the soup a tangy flavor, but it totally didn't. It just gave it a nice creamy thickness without all the fat and calories. Win win!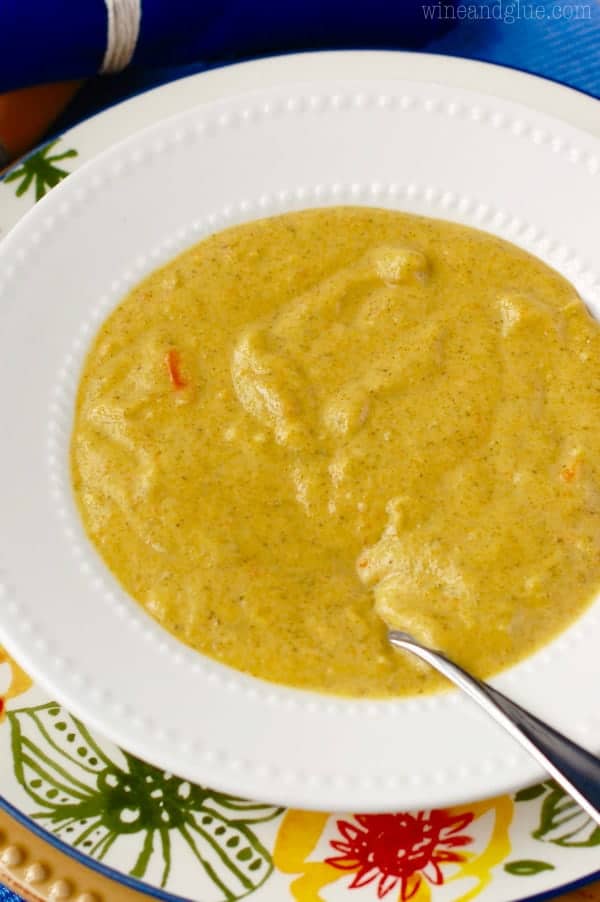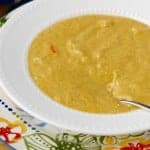 Print Recipe
Lighter Broccoli Cheese Soup
Ingredients
6

TBSPs

butter

1

large yellow oninon

diced

6

oz

greek plain yogurt

1 1/4

cup

2% milk

1/4

cup

flour

3

cups

chicken stock

4

cups

broccoli florets

one bunch should do it

1

large carrot

shredded

2

cups

of shredded cheese

I used 1 cup sharp cheddar and 1 cup colby jack
Instructions
Melt your butter over medium heat. Add the diced onions, and let cook until translucent.

While the onions are cooking, put the greek yogurt into a two cup glass measuring cup, making sure that it completely fills the bottom (like no air bubbles). Fill it up to the two cup measure with your milk. Pour the combo into a bowl and whisk until combined.

Once the onions are cooked, gradually add the flour, whisking in a little at a time until it fully combines with the butter. Let it cook for about three minutes, it will deepen in color.

Gradually pour in the milk and yogurt mixture a very little at the time, whisking it into the flour and butter mixture. As you go, you want it to look like the smoothest mashed potatoes ever. If it is getting clumpy and weird, you are pouring in the liquid too fast. Once it is all added, and things are nice and smooth, gradually whisk in the chicken stock.

Bring the mixture to a boil, and reduce the heat to very low and let it simmer uncovered for 20 minutes, allowing it to thicken. Note: If you have it set too hot, it will scorch the bottom of the pan, and make the base too thick. Make sure it is just bubbling.

Add the broccoli and shredded carrots, allow it to come to a simmer again and then put the heat back to low. Allow it to simmer, uncovered, for 20 minutes, cooking the carrots and broccoli.

Once the veggies are tender, move the soup in batches and blend OR use an immersion blender to break up the large pieces of broccoli.

Stir in your cheese one cup at a time, remove from the heat, and enjoy!
Recipe adapted from Food Network