Please remember to join me on Friday for #BloggersforSandyHook and visit my
Etsy shop
as 100% of the profit goes to benefit the Newtown community.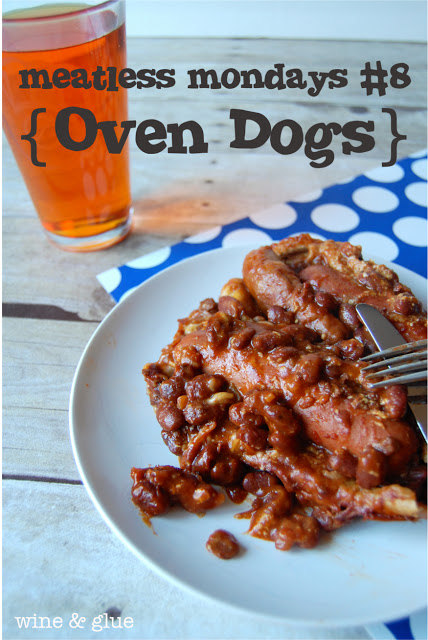 I have a confession to make.
It will probably get  me banned from The Party Planning Secret Society. Crap! That is for sure going to get me banned.
I hate planning the menus for parties. Party favors? Done. Decorations? I'm all over it! Party themed treats? Do you even have to ask??
But the menu . . . ? Ugh. It just . . . overwhelms me. Do the people really have to eat? What about all the treats I'm making? Can't they just eat sugar? I think what overwhelms me is the different types of eaters who come to my parties. I have vegans, vegetarians, those who won't eat beef or pork, those who really only want beef or pork, gluten free, dairy free, and I wouldn't eat a vegetable if you paid me. And I love them all. Dearly. But what do I serve them??? And how do I match it to the theme???
And then for Gavin's Brewers Baseball Party, all the stars aligned, and I found Oven Dogs!!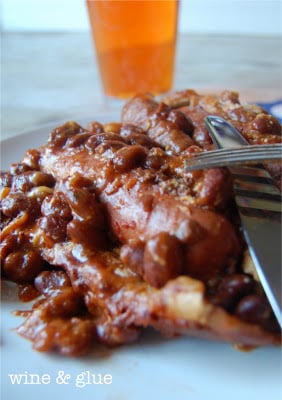 All the reasons Oven Dogs were perfect, GO!
1. They matched the theme . . . peeeeeeeerfectly!
2. They are customizable to all the different diets! Beef or pork dogs for the red meat lovers, with serious chili on top, turkey dogs for the white meat eaters, with turkey chili on top, and for the vegetarians, veggie dogs!! With vegetarian chili on top!
3. No matter which way you make them, they are eat 'em with a knife and fork, scrape your plate clean and have another, delicious!
And they are super easy to make. I made them during the party, while hosting! And . . . ok, people may have been, umm, waiting for a bit for there . . . um, food, but people did eat!
This genius recipe comes from Alyssa over at In the Wabe.
Coat 8 buns with mayo, mustard, and relish (shhhhh, I didn't have any relish when I did this post . . . ) then you throw some veggie dogs in those buns. (Oh . . . and I only have seven dogs pictured, I was short on buns . . . one of my little monsters must have snagged one.)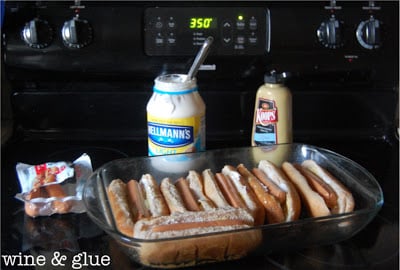 Next throw some vegetarian chili on top of it (I use two cans for the whole batch).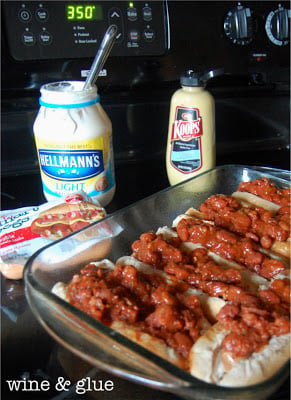 Next throw some cheese on. On a side note, if you wanted to make these vegan dogs, you could skip the mayo, and spray them with some olive oil, it isn't the same flavor, but it is equally delicious. Then throw some vegan cheese on top.
Alyssa tops these with onions, but as many of you know, onions are a deal breaker for Nathan.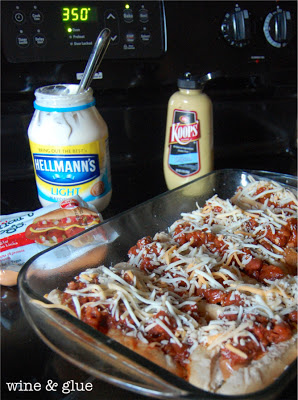 Then pop them in a 350 degree oven for 45 minutes and cover with foil.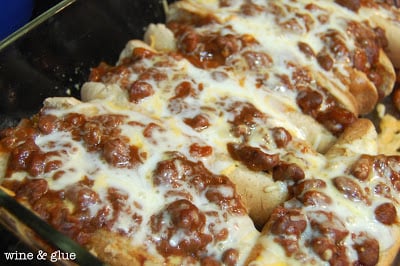 Serve them with a side of beer in a glass etched with your favorite team.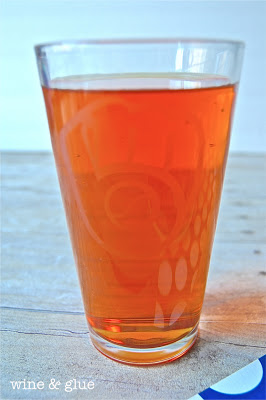 Why is glass etching so hard to photograph??
With the veggie dogs, the reduced fat cheese, the 80 calorie buns, and the veggie chili, you can feel really good about piling TWO of theses steamy and delicious dogs on your plate!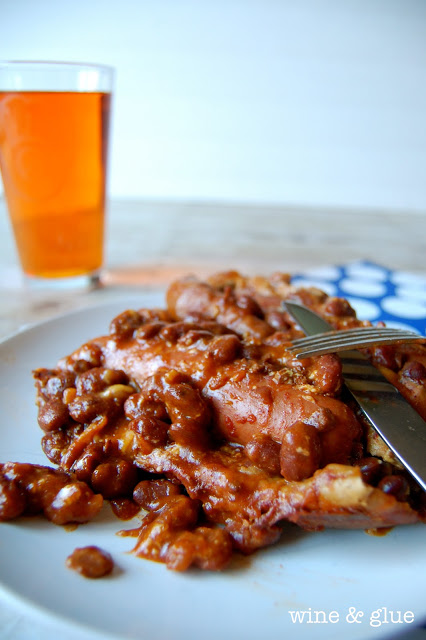 And for your next party?
Order pizza.