My mom's recipe for her amazing guacamole! This is going to be the recipe that you keep on hand for all your parties! I'm so happy to be bringing you this recipe with Core Home! I love all my stuff from Core and I am so happy to be able to tell you about it!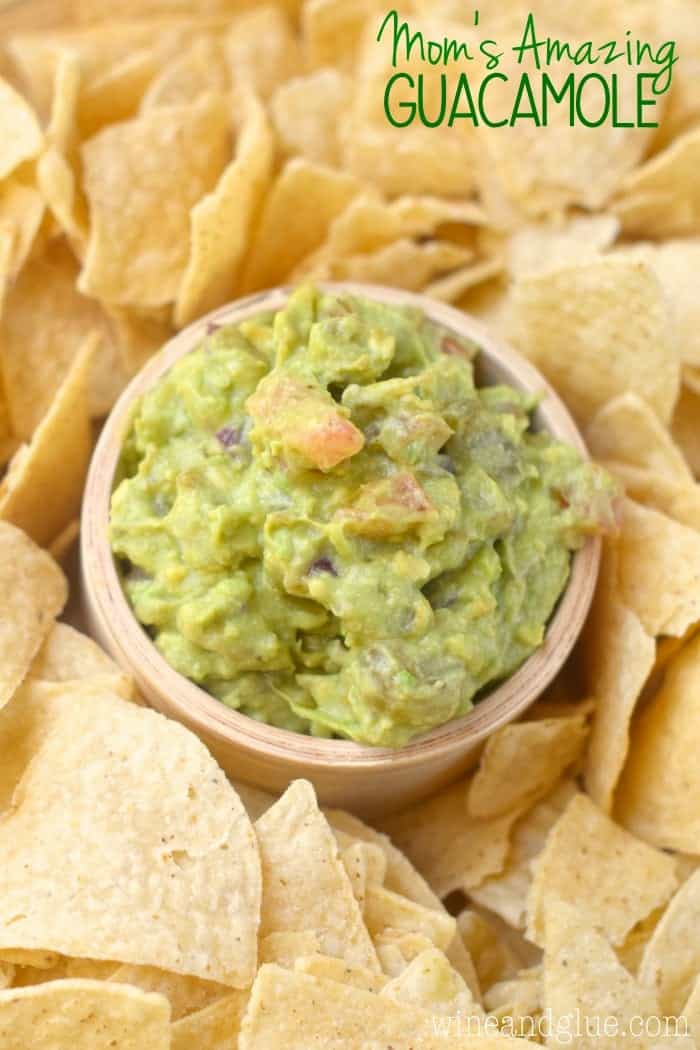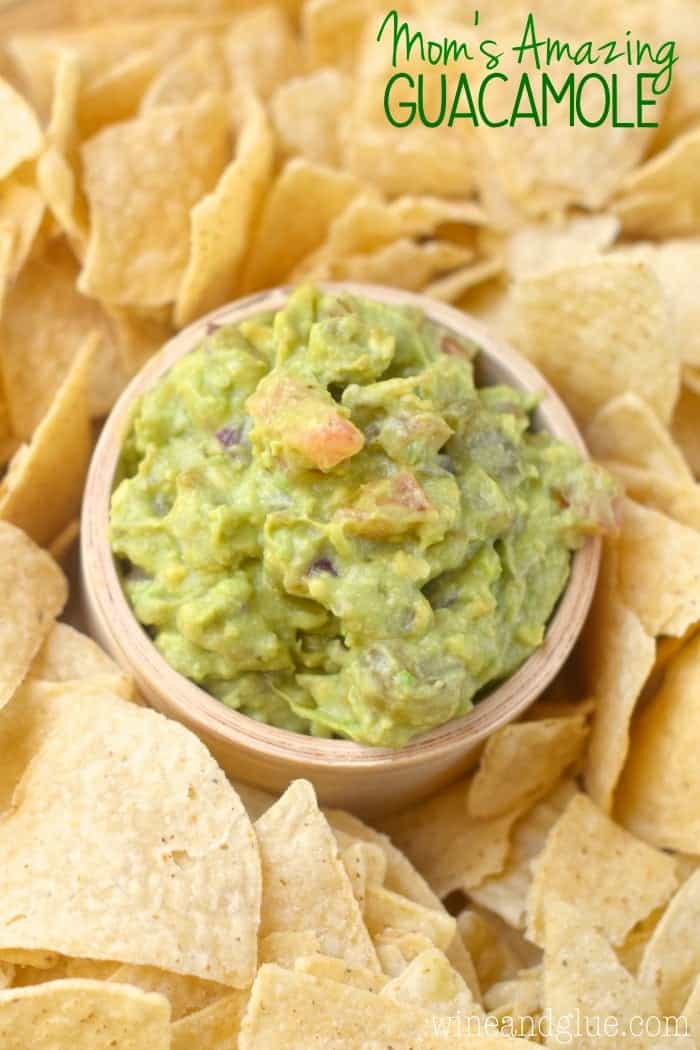 My mom learned to cook from my Italian grandmother, or at least that is what she always said. She talked about how my grandmother didn't measure anything and as my mom chased her around the kitchen with pen and paper in hand asking her how much salt/basil/oregano/pepper/sauce/butter she had added my grandmother would say, "Oh, just a pinch/handful/bit/bunch" :)
And that is totally how it is with this guacamole recipe that my mom made all the time. She didn't write it down, she just threw it together, tasted it and then added this or that. My mom made this recipe for any family get together and it was alway devoured.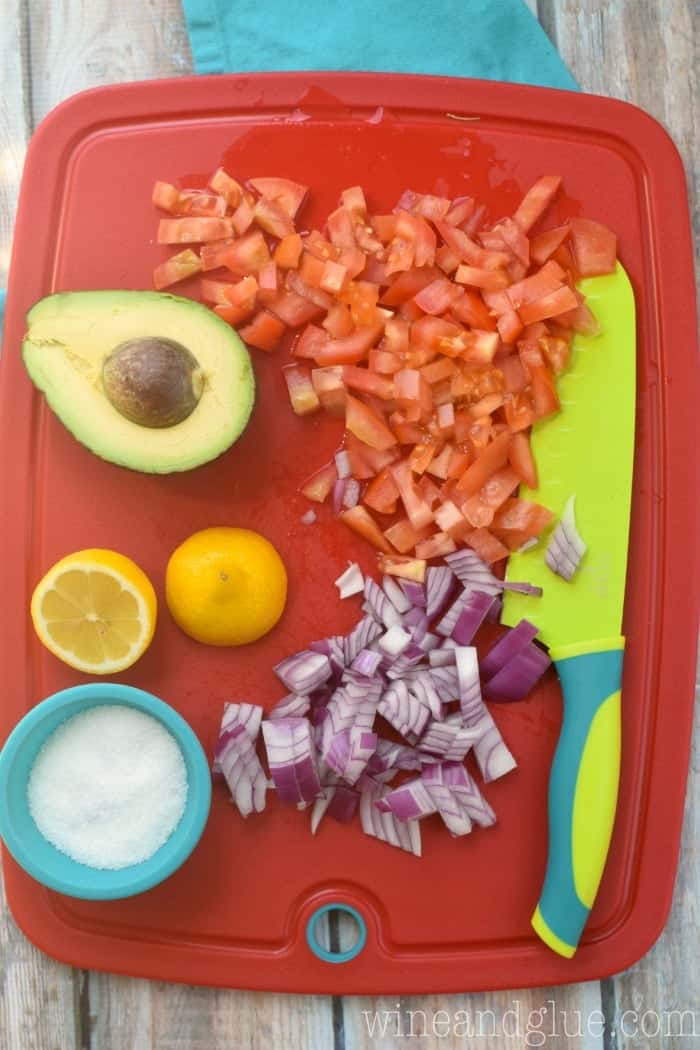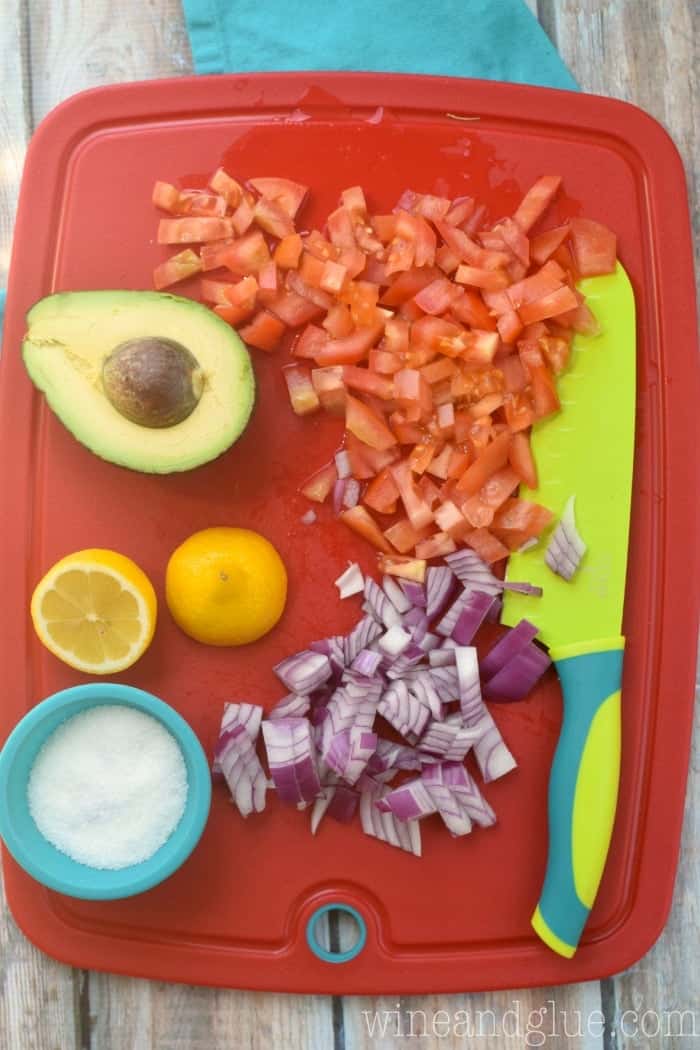 My mom was an amazing cook, as she should have been, since she learned from one of the very best. And recently when someone asked my oldest brother, John, if I am as good of a cook as my mom was, he gave me literally the best compliment he has ever given me. He said I am better.
I went straight to John when trying to track down this guacamole recipe. He's taken over as the family guacamole maker. Though he said that my mom was crazy to add lemon and not lime. I told him I'm on team lemon and he called me a "dirty gringo." :)
Do you see that beautiful cutting board and knife up there? Those are from Core Home! They are just two of the many many gorgeous kitchen items that I've received from Core. I hardcore love them. I've had their knives and cutting boards for over a year, using them literally every single day, and they are still the power work horses that they were when I got them.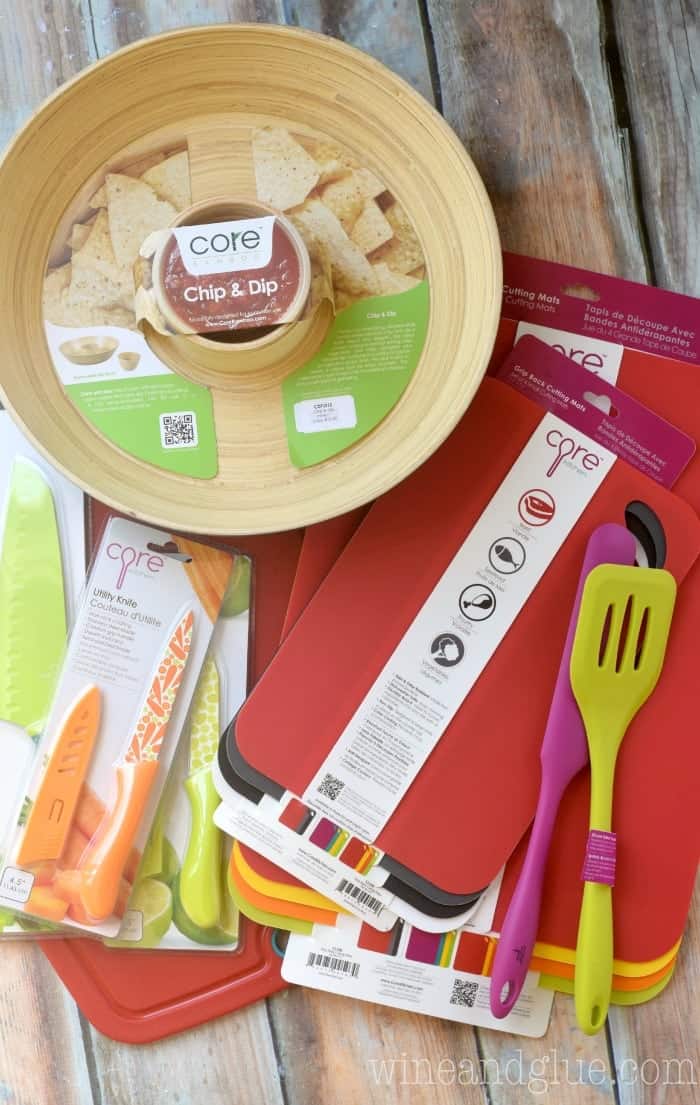 In fact, we love Core products so much that when I mentioned to my husband that they were interested in me writing a post for them he let out a solid, "Wooo Hooo!" Nathan showing unabashed enthusiasm for kitchen knives is truly remarkable.
And check out this amazing bamboo chip and dip bowl!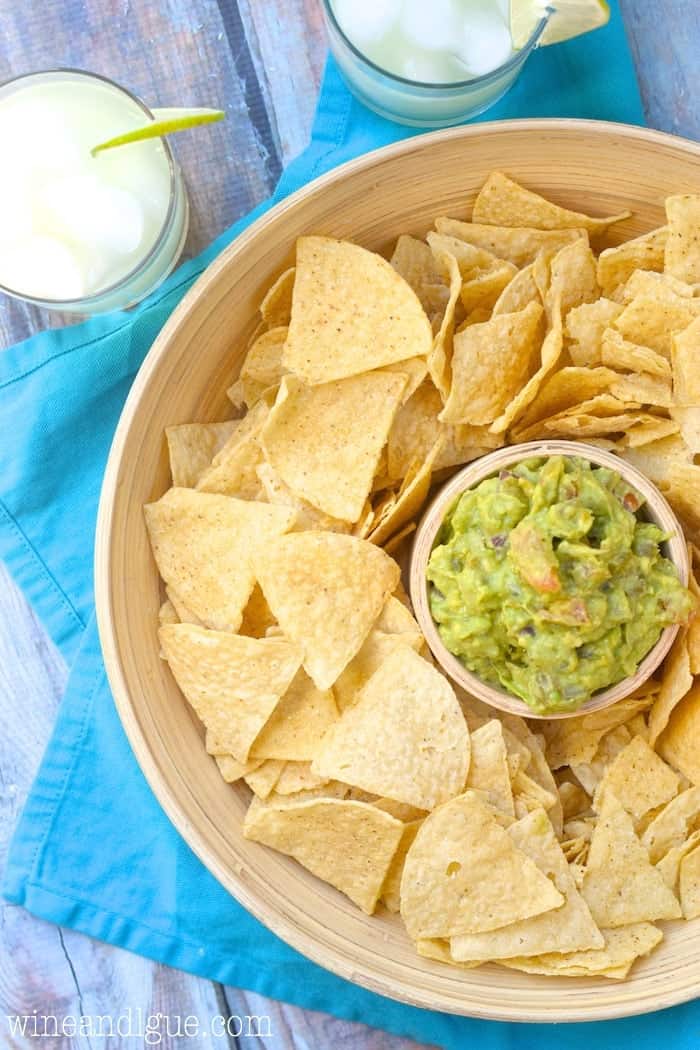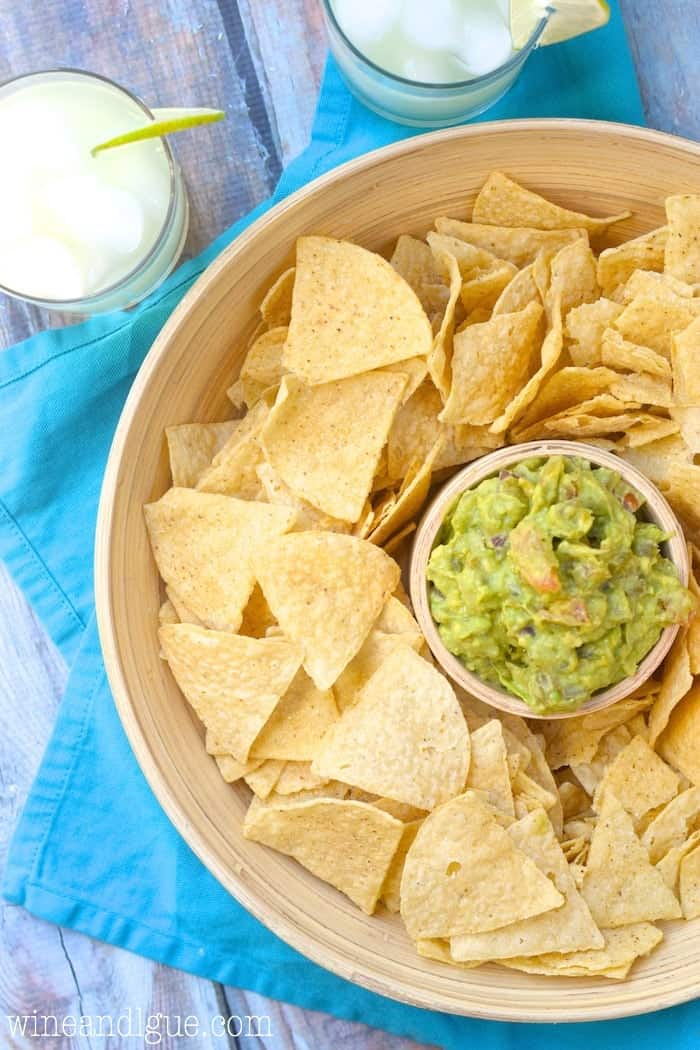 So beautiful, right?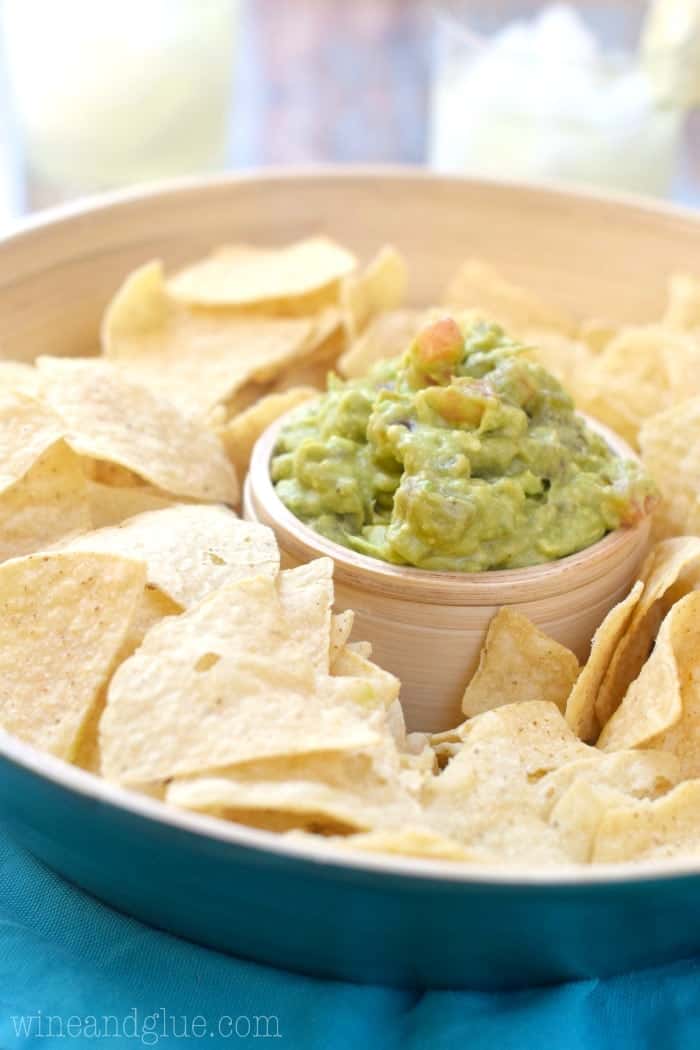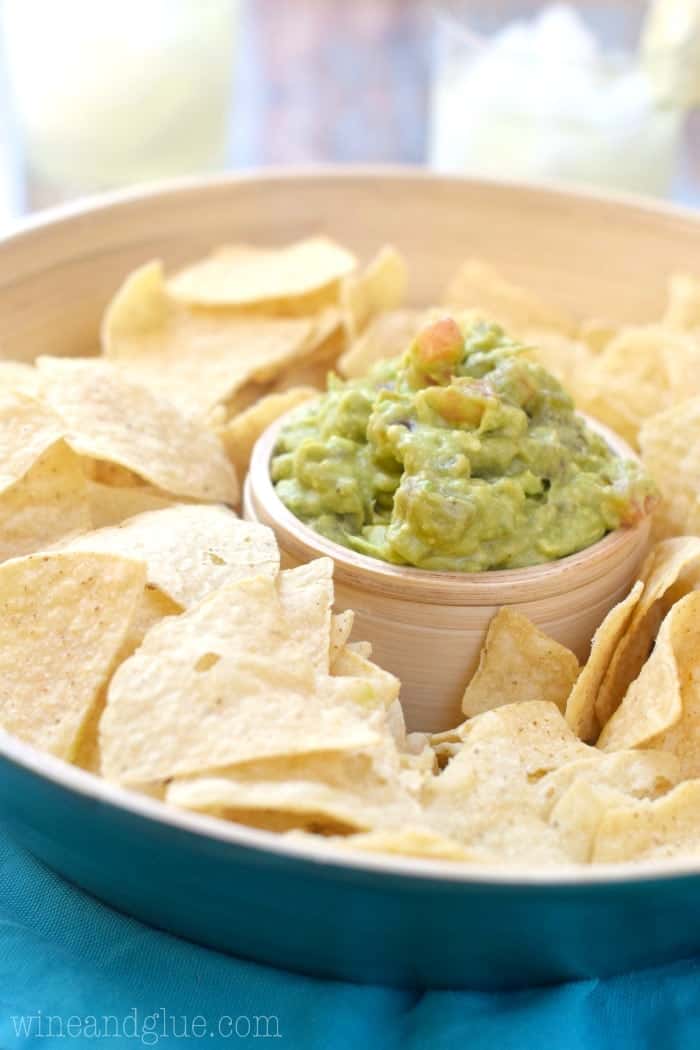 Be sure to check out Core on Facebook and Instagram so you can see all their amazing products and why I love them so much!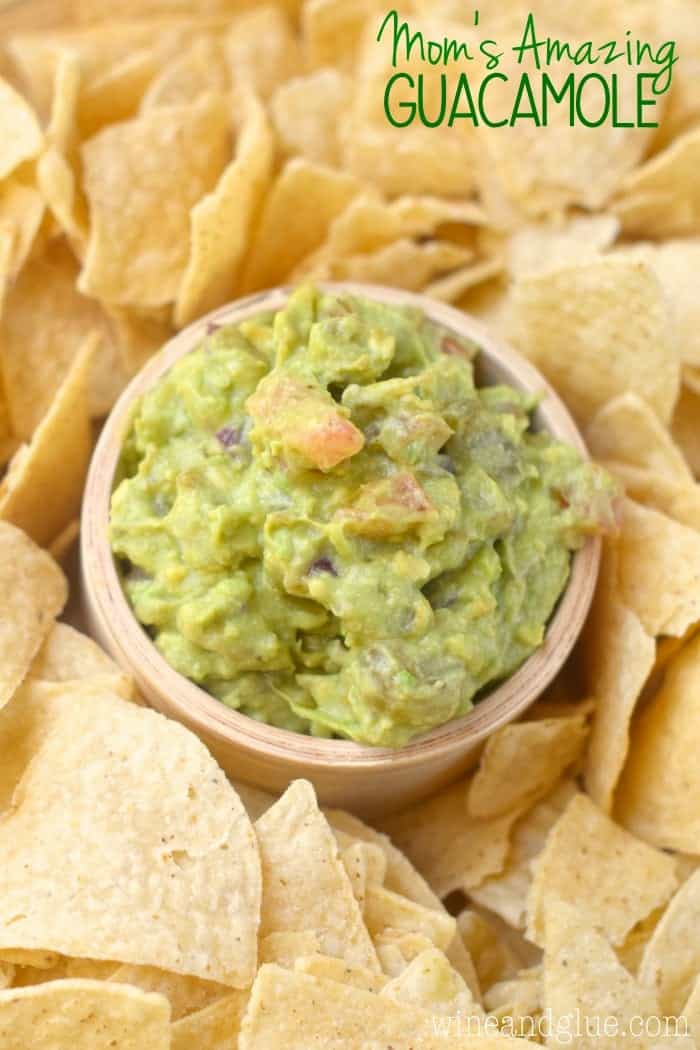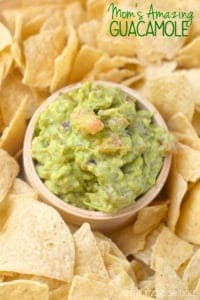 Mom's Amazing Guacamole
Ingredients
2

avacados

1 to

mato

diced

4.5

oz

diced green chilies

1/4

a large red or white onion

see note

1/2

tsp

kosher salt

2

tsps

lemon juice

1

tsp

lime juice

1/8

tsp

black pepper
Instructions
In a large bowl, mash up the avocados. Then mix in the tomatoes, diced green chilies, onion, lemon juice, and lime juice.

Add in the salt and black pepper, adding more as needed.
Notes
My mom always used white onion in her guacamole and I decided to mix it up and use red which add a lot more onion flavor over all. Use your judgement, both ways are good.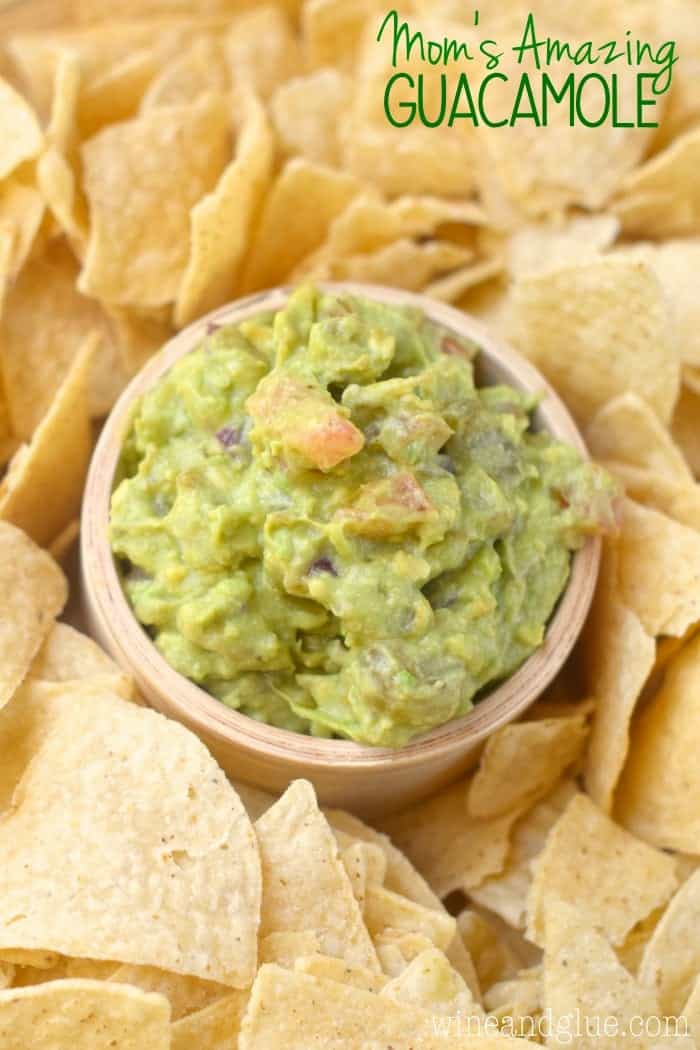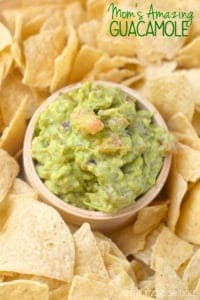 did you make this
Mom's Amazing Guacamole