Check out these amazing noise canceling Monster N-Tune Headphones and enter to win a pair for yourself!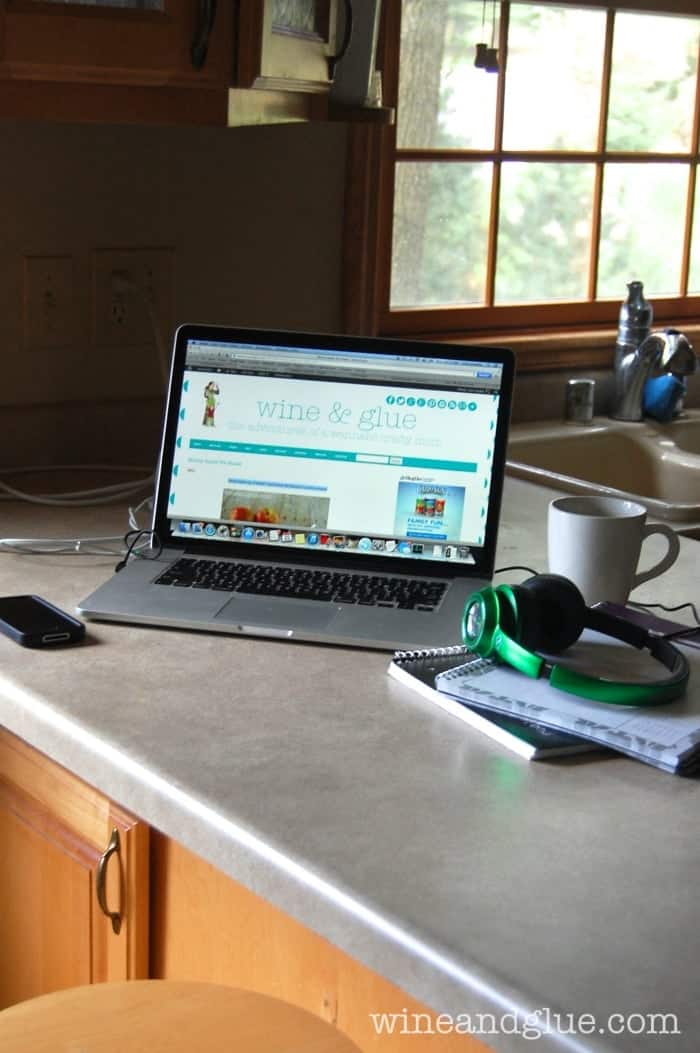 Welcome to my office!
Wait. Your office doesn't come with a kitchen sink, counters, and cabinets full of glasses, plates, and snacks?
Yeah . . . so my office also happens to be my kitchen.
Besides the fact that it's the only real option for us right now, it actually does kind of work nicely. I am on my computer doing little things here and there so much during the day. And having my computer/work station right in the heart of the house allows me to be there for what my kids need while also getting work done . . . most of the time.
But there are certainly times when it definitely does not work. Like the other weekend when I had a deadline that I needed to make happen NOW and of course my kid needed to eat breakfast . . . kiddo is spoiled!
I kid.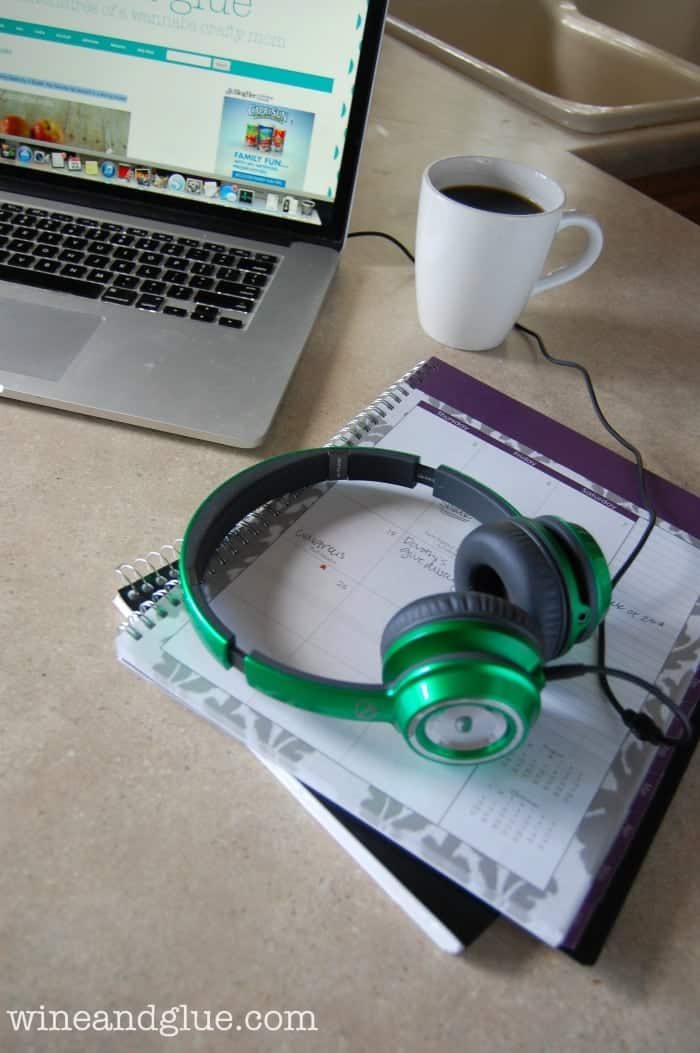 So Nathan had breakfast covered, but I still needed to get my work done in the heart of the madness! Since running off to Starbucks doesn't always work for me, and there really isn't anywhere in the house that is comfortable to work, the perfect solution is noise canceling headphones!
Specifically these amazing N-Tune Monster Headphones! I have never had headphones that so perfectly cut-out background noise without also chipping away at my ability to hear when I'm 70 because of how loud I have to turn it up.
I first tried these out in my kitchen (duh) where I have the radio or Pandora on all the time. As soon as I put the headphones on, I could barely hear the radio anymore. And once I turned on my music, I couldn't hear it at all. And my music wasn't blaring at an ear shattering volume either!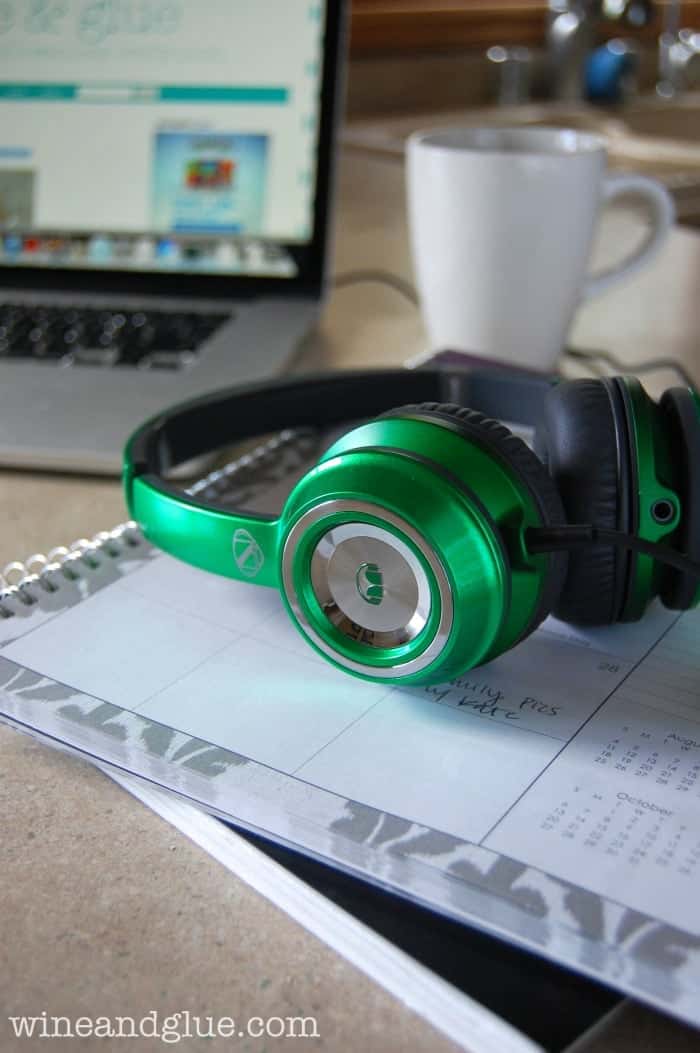 They are also insanely durable! So if one of my kids should get their hands on them, it will be totally fine! Check out what I was totally terrified to do with them, but did anyway, and they were totally fine!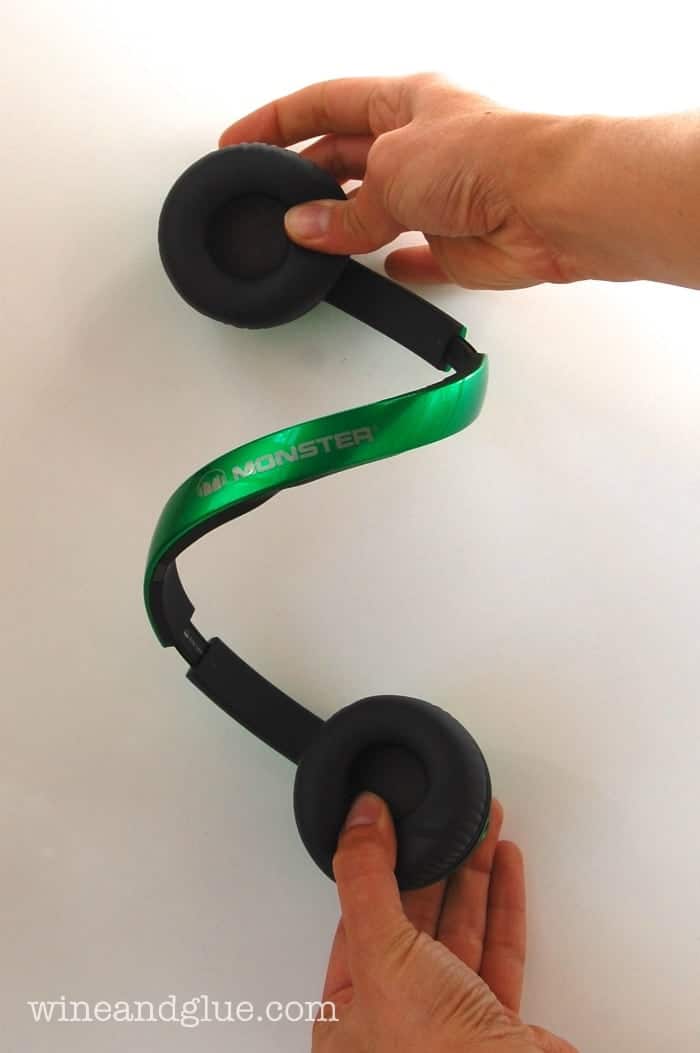 This is the only problem with the awesome Monster N-Tune Headphones.
My husband has been all. over. them. Like he is certain that they should belong to him. He keeps talking about how perfect they will be for him at work, where he shares an office with like five other people, but spends a lot of time on his computer trying to get work done.
At least Christmas is coming up, and I can get him a pair then . . . or knowing how this is going, he can buy me a replacement pair. Hmmmm . . . what color do you think I should have him get me?
Did you see all the awesome colors they come in? Want to win a pair of your own? Head over to the N-Tunes page on Walmart.com and leave me a comment telling me what color you'd want and you can be entered for a chance to win a pair of your own!
Sweepstakes Rules:No duplicate comments.
You may receive (2) total entries by selecting from the following entry methods:
Leave a comment in response to the sweepstakes prompt on this post
Tweet (public message) about this promotion; including exactly the following unique term in your tweet message: "#SweepstakesEntry"; and leave the URL to that tweet in a comment on this post
Blog about this promotion, including a disclosure that you are receiving a sweepstakes entry in exchange for writing the blog post, and leave the URL to that post in a comment on this post.
For those with no Twitter or blog, read the official rules to learn about an alternate form of entry.
This giveaway is open to US Residents age 18 or older. Winner will be selected via random draw, and will be notified by e-mail. You have 72 hours to get back to me, otherwise a new winner will be selected.
BlogHer will pool entries from participating blogs and select a sweepstakes winner at random and will contact the winner with details about fulfilling the prize.
The Official Rules are available here.
This sweepstakes runs from 10/2/13 – 11/1/13