Month to Month Onesie Stickers | Make those really cute onesie stickers for the month to month pictures at home! Perfect for a shower gift!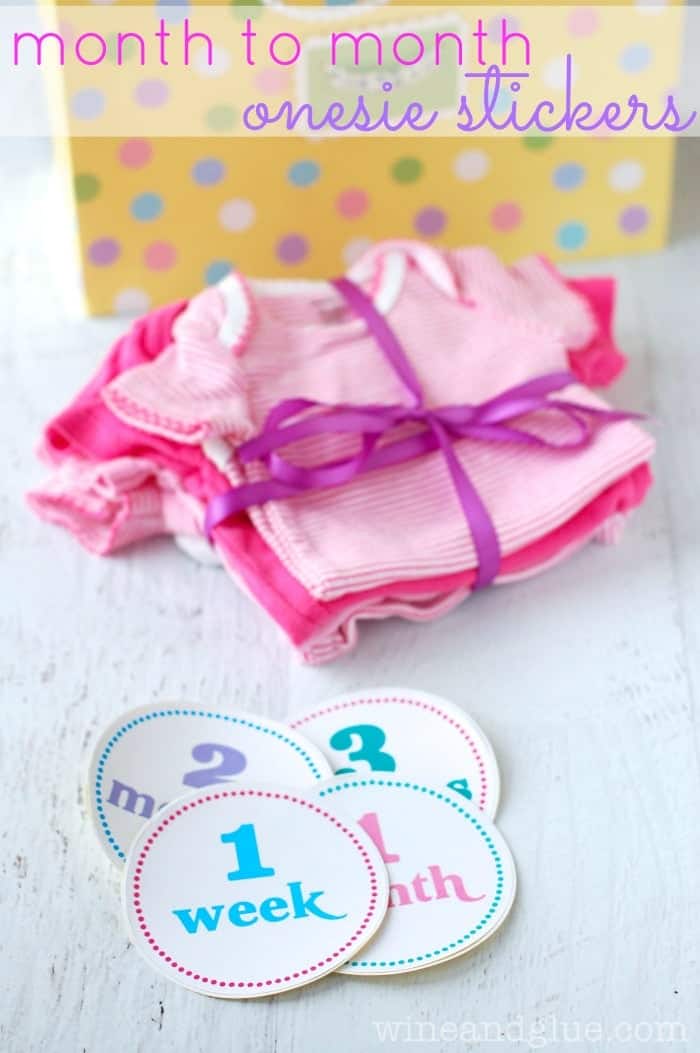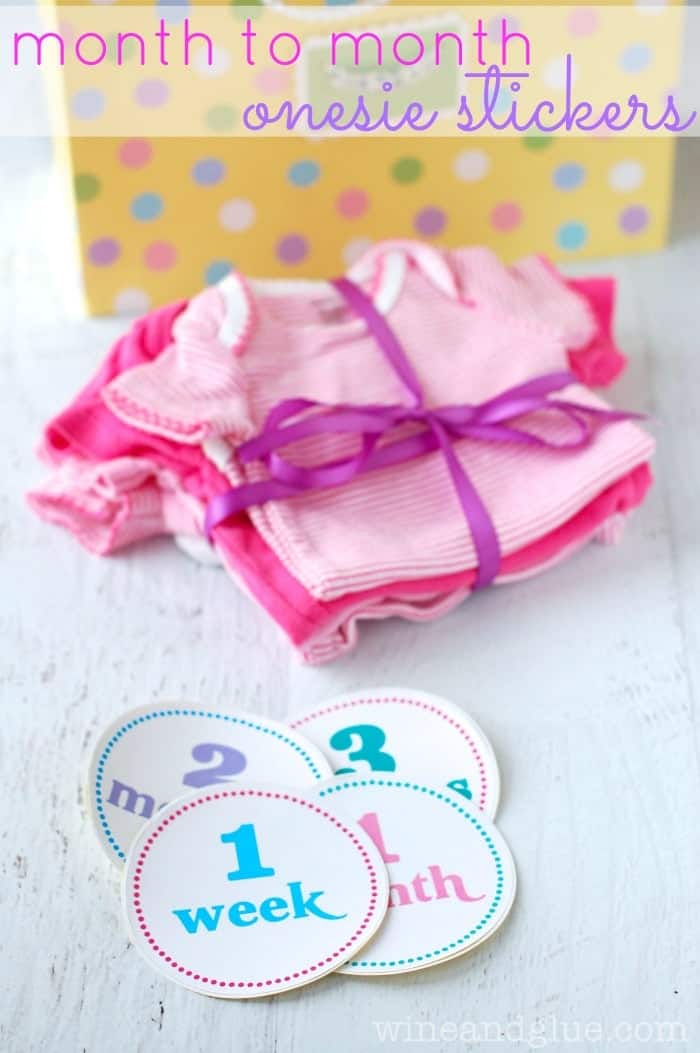 Have you heard? I'm having a baby! ;)
Okay. I'm a little obsessed with my baby. And I can't promise this is going to be the last baby post . . . actually, I can promise it won't be.
But! Look! Look how cute!!
Don't you just love those stickers that you can put on onesies for pictures as babies get older? I took some of Quinn, but I didn't have anything so cute at the time. But now I do!
And you can too! These Month to Month Onesie Stickers are super easy to make at home with the Silhouette print and cut feature (my FAVORITE feature) and some of their awesome sticker sheets. Annnnnnnd! Now you can get some of those sticker sheets for a real steal! Click here for all the details on getting a new Silhouette and use promo code GLUE. Already have a Silhouette? Click here to see all the specialty media you can get for 30% off!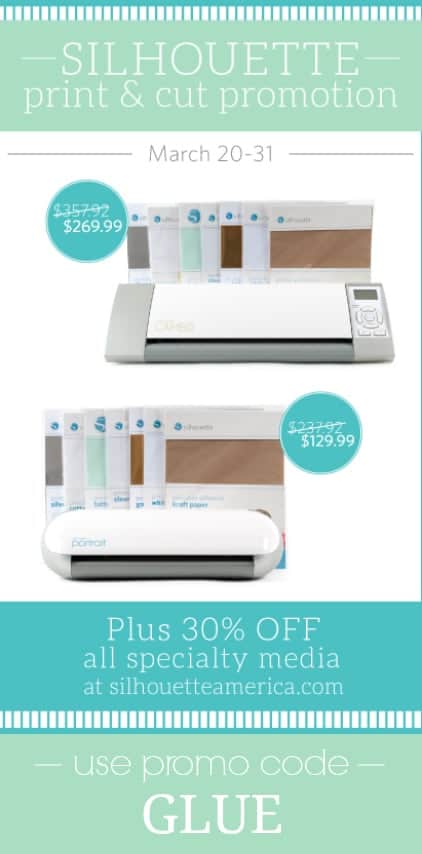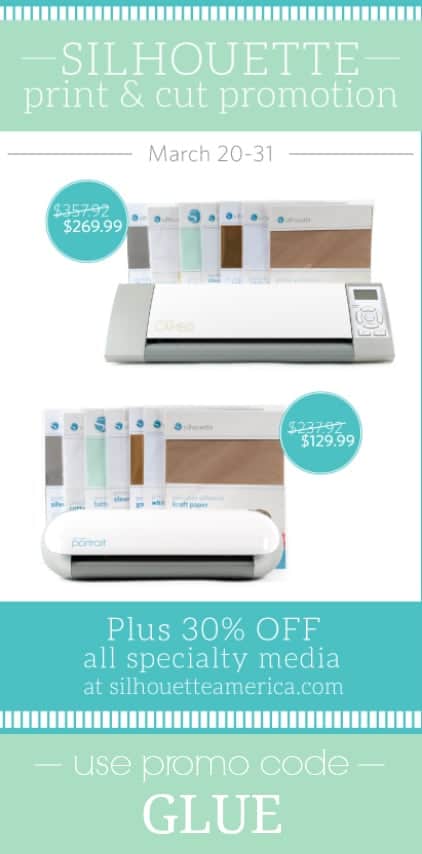 Now. The Onesie Stickers. They are super easy to make. You just design some of the circles (I made them 3.5 inches and used the rhinestone feature set to no cut for the little circles). Then print and use the cut settings that Silhouette provides for the sticker paper: Blade at 2, Speed at 8, Thickness at 14.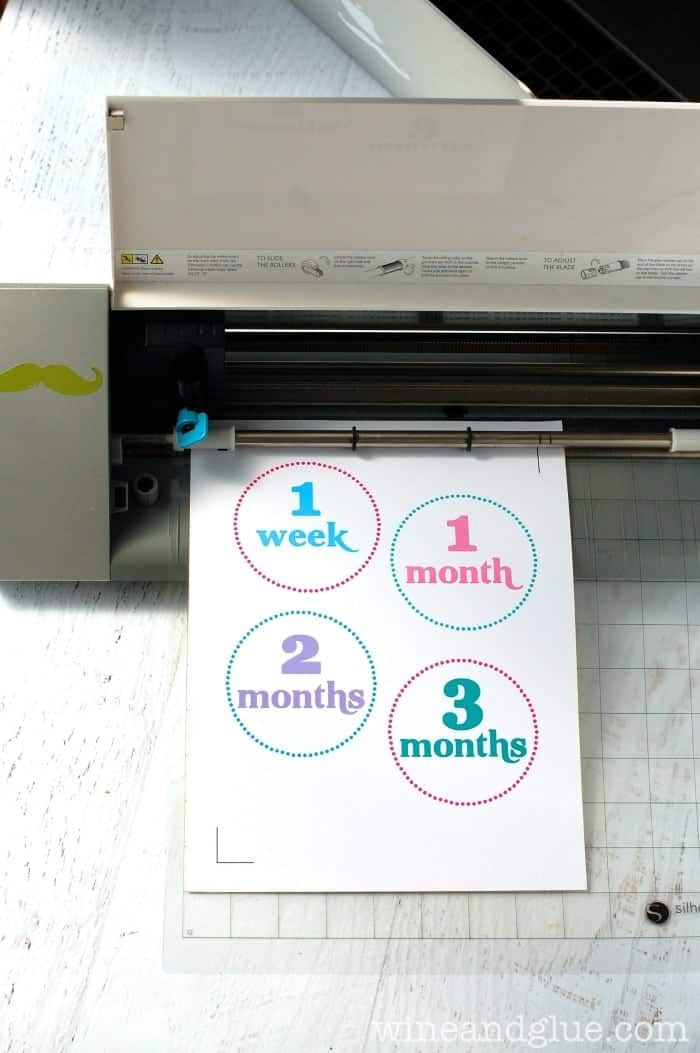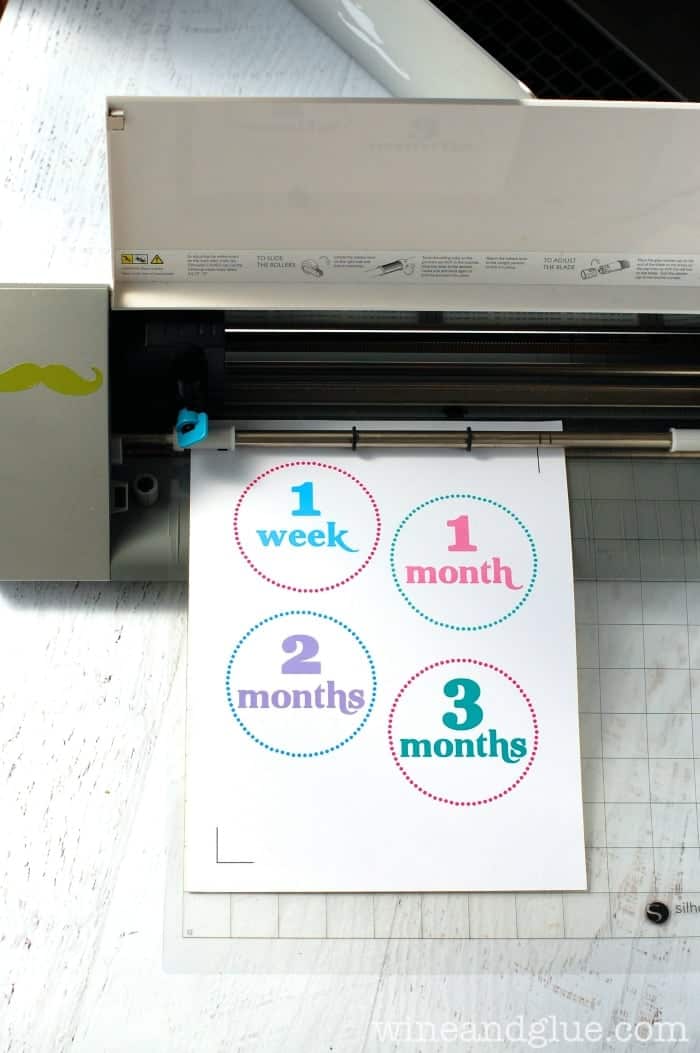 Now! After you do that, you have these great stickers that just peel off and are ready to go for your when your little bean hits each monthly milestone.
But! If you want to give them as a gift, it would be a lot more fun if they just looked like stickers and not a couple of big sheets, right? You just need to offset each circle, and set the original circle to no cut. Unload the sticker paper, load it again, and set the Blade to 3, the Thickness to 20, and the Speed to 8. Then you will have great cut out stickers.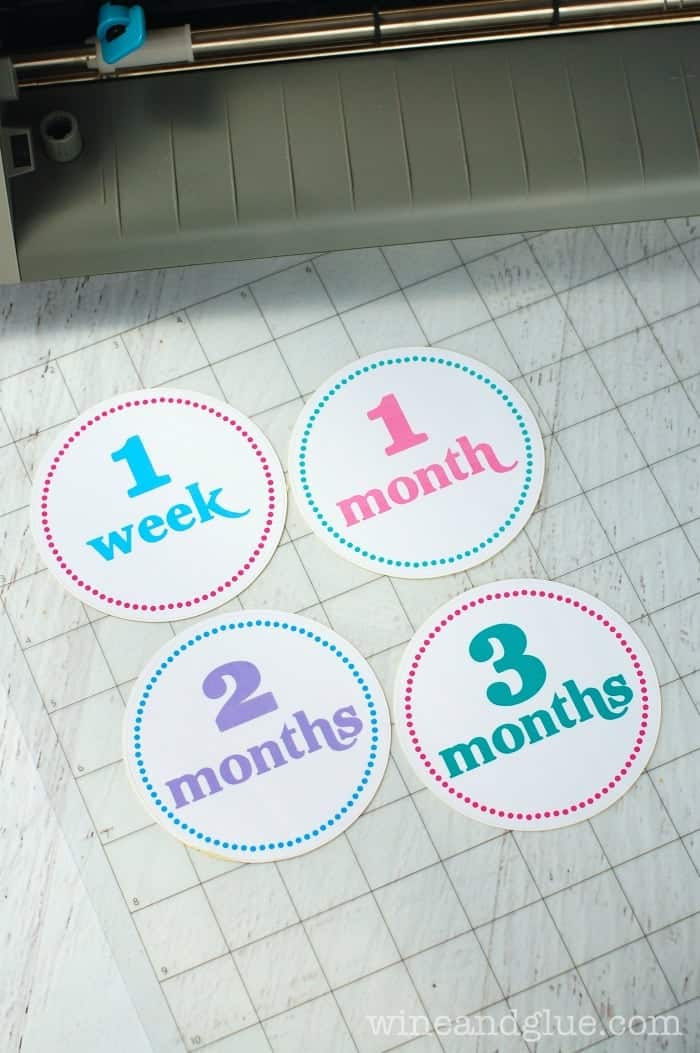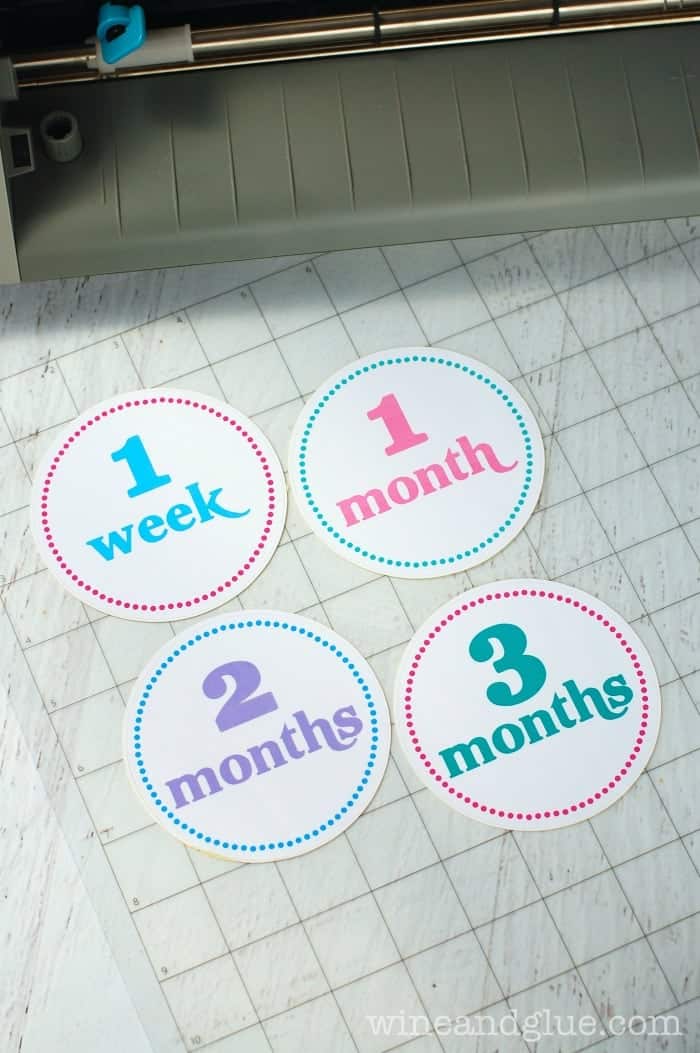 Awesome, no?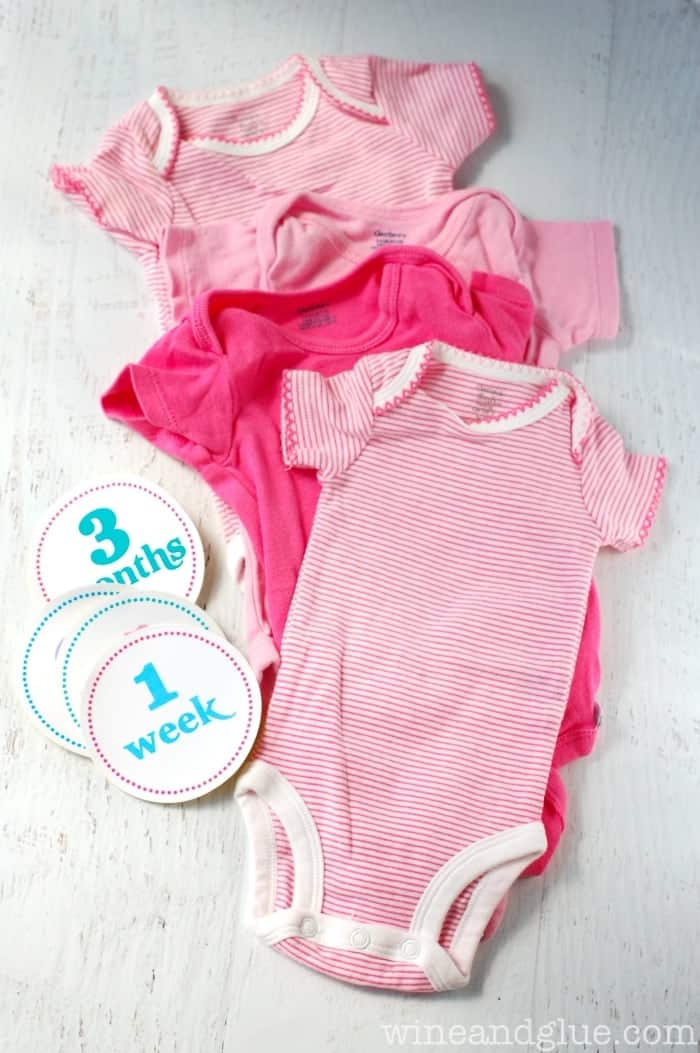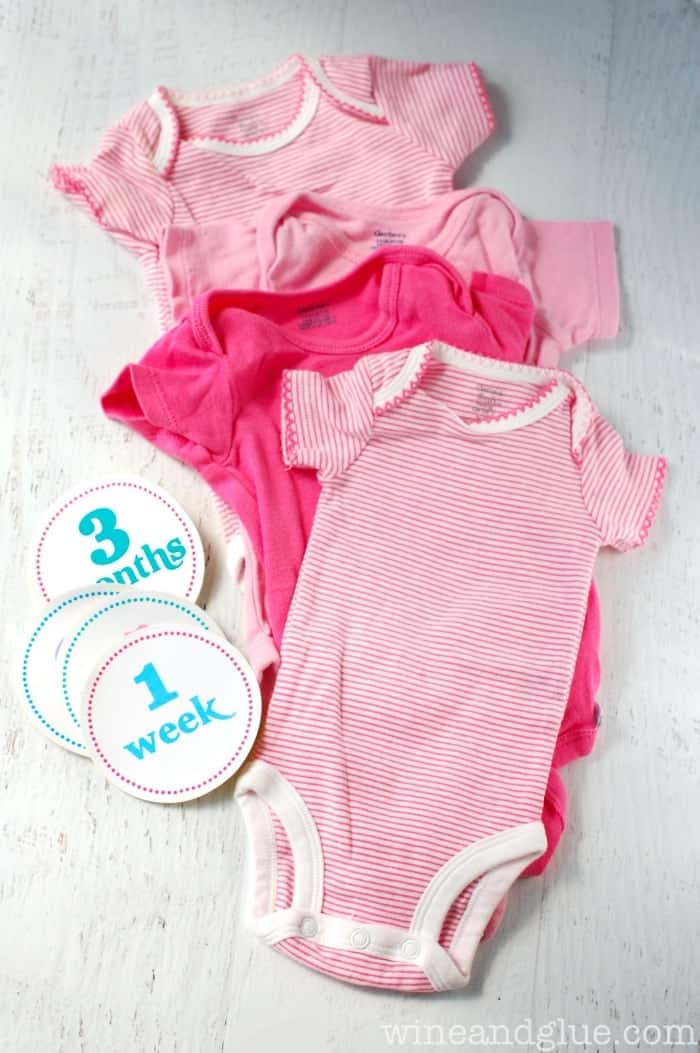 I love 'em :)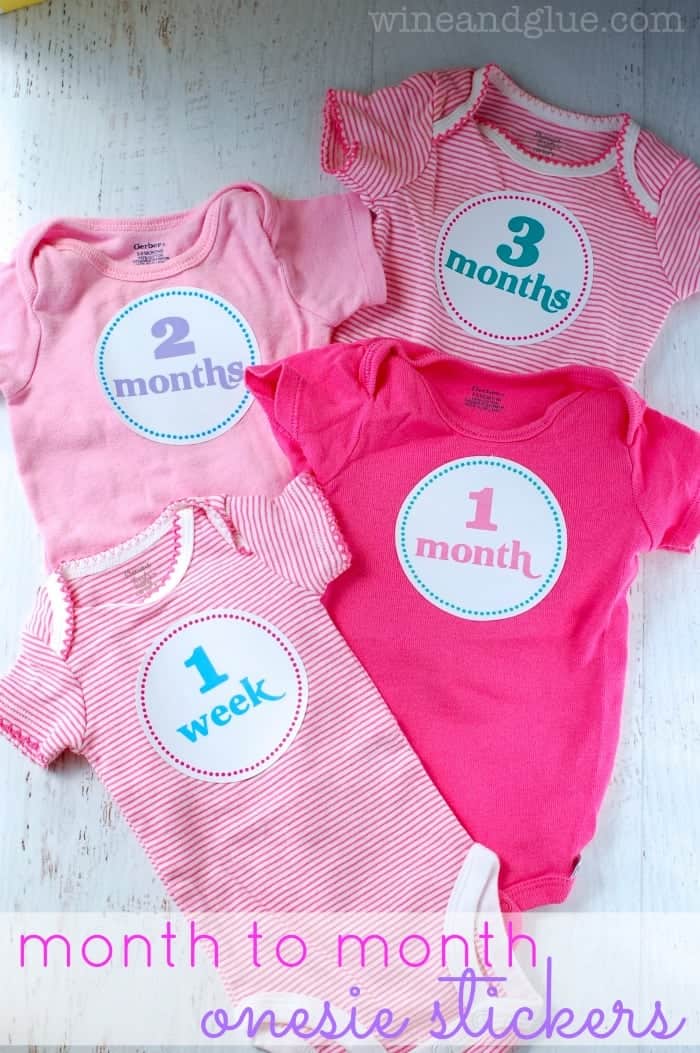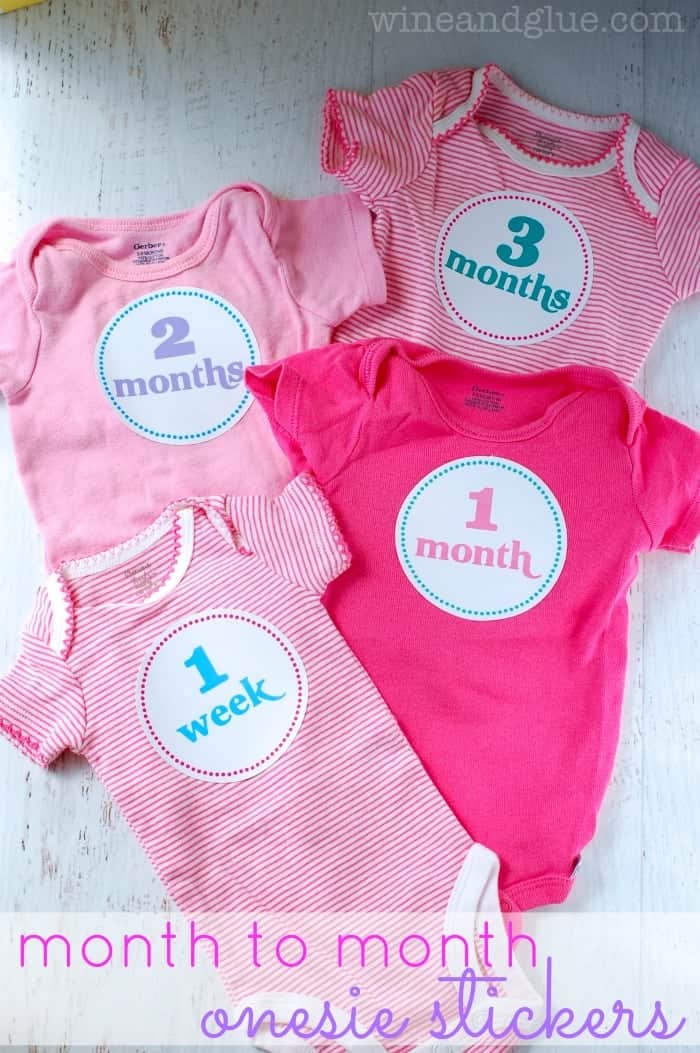 Want more print and cut projects?