Looking to buy a new car? You came to the right place!! Check out all the amazing features of the Ford C-Max Hybrid!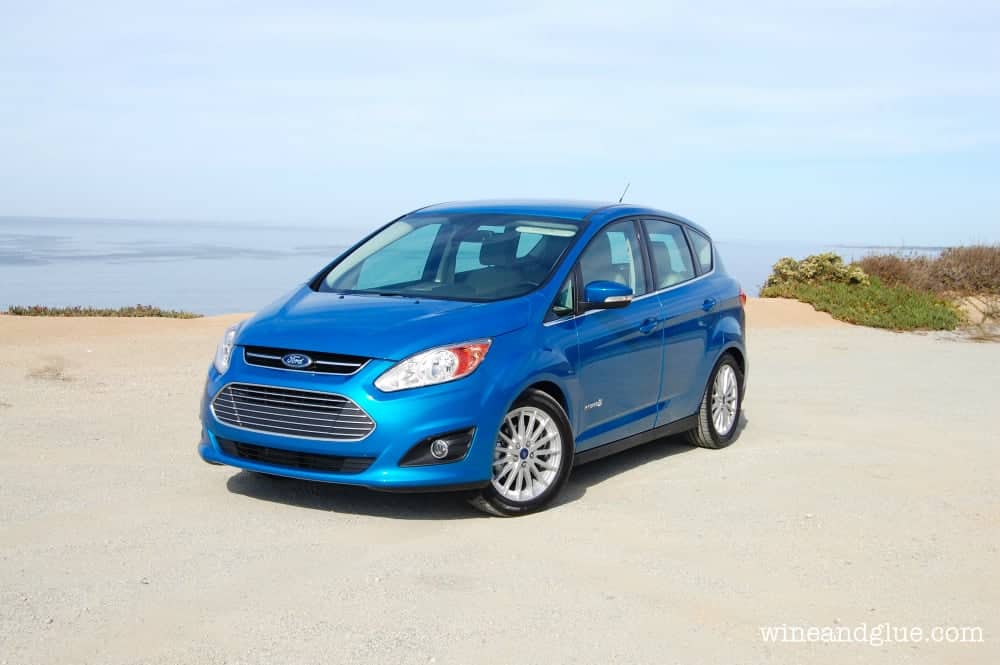 Have you ever had one of those moments where you stand back, look at your life and think . . . How did I get here??? Like in a really really good way? Yeah, I had one of those moments the other day, right about the same time I was flying over the Golden Gate Bridge.
Thanks to this sweet gig called blogging, I was invited by Ford to join thirteen other bloggers in San Francisco this past weekend to check out their new car, the Ford C-Max, and drive it south to the amazing Carmel and Pebble Beach. #mindblown
You're just as shocked as I was aren't you?
If you follow me on Instagram, you saw as the fourteen of us met up in San Francisco and then headed down the coast, stopping in cute little towns, playing Instagram bingo (well . . . . the responsible bloggers who remembered, you can check out all the funny entries with hashtag #cmaxdrive), and ending up at the absolutely beautiful Casa Palermo.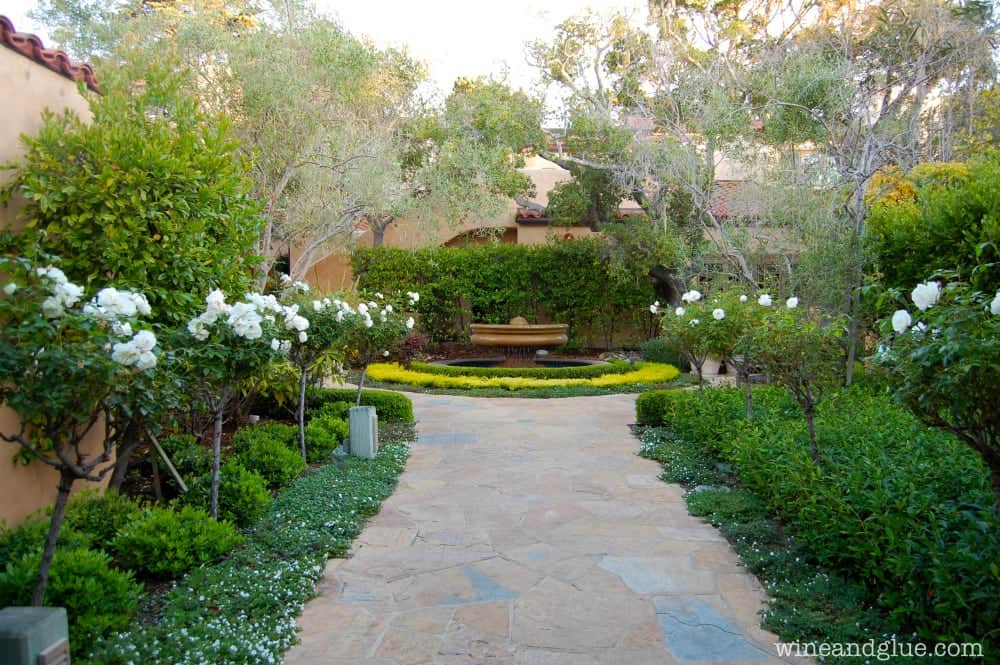 Did I happen to mention #mindblown?
This opportunity could not have come at a more perfect time. Because 1. Anytime is the perfect time to visit the coast and stay in a ridiculously fancy hotel and 2. Because we are groooooowing and our car needs are growing too!
Since we are only 30 short weeks away from driving around three kids everywhere, we are in desperate need of finding a car that can hold our three kids in the backseat. And guess what? The sweet Ford C-Max can do just that!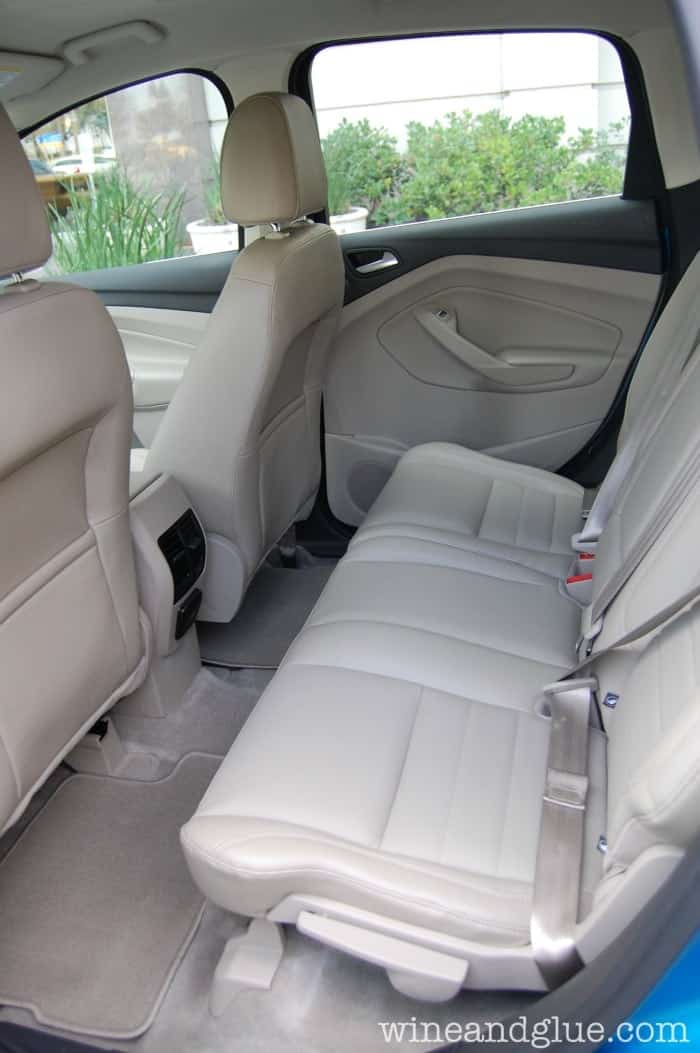 The back seat is completely flat, so it can fit in all three seats!
One of the things that is most important to Nathan and I when we look for a new car is fuel economy. I think it started because we wanted to be green and do our part for the environment, and we do in other ways too, but a huge part of it over the years has been saving money in gas!
The C-Max, which is Ford's first hybrid, definitely scored for us in that category. It gets an impressive 43 mpg! Along with the C-Max, Ford is releasing the C-Max Energi, a plugin that gets a combined 100 mpg!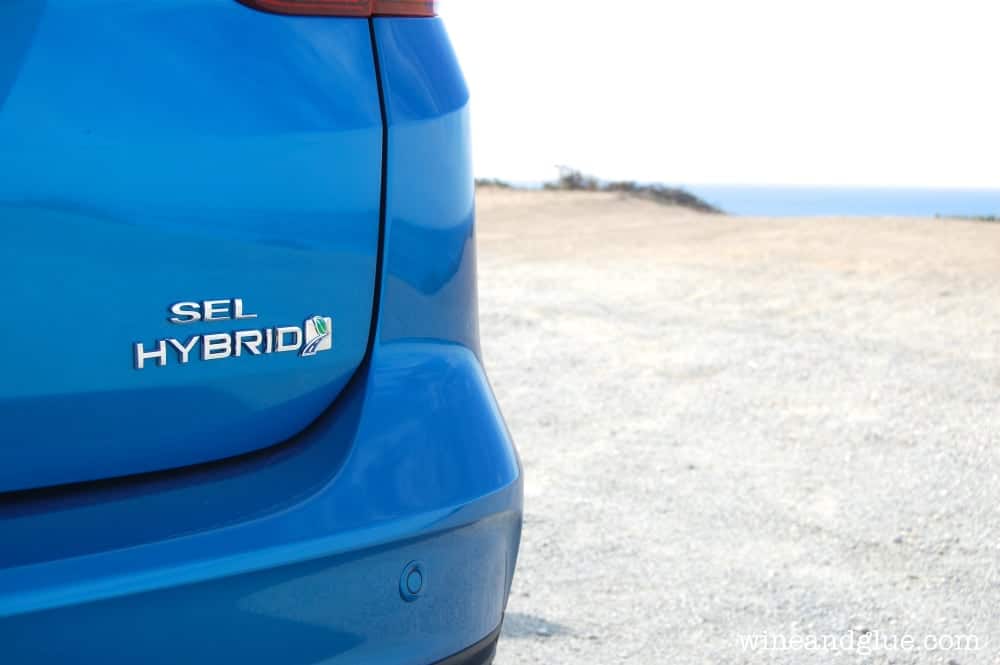 One of the things I loved about driving in the C-Max, besides the smooth ride, the spacious interior, and sleek design, was the technology that teaches you how to drive the hybrid more efficiently. Hybrids aren't like typical cars, and you really need to drive them a particular way to get the most out of them. The C-Max has displays that show how efficiently you are breaking the car to regenerate the battery, and a general display that grows leaves if you are driving well and the leaves float away if you aren't driving as efficient. Check out all my leaves!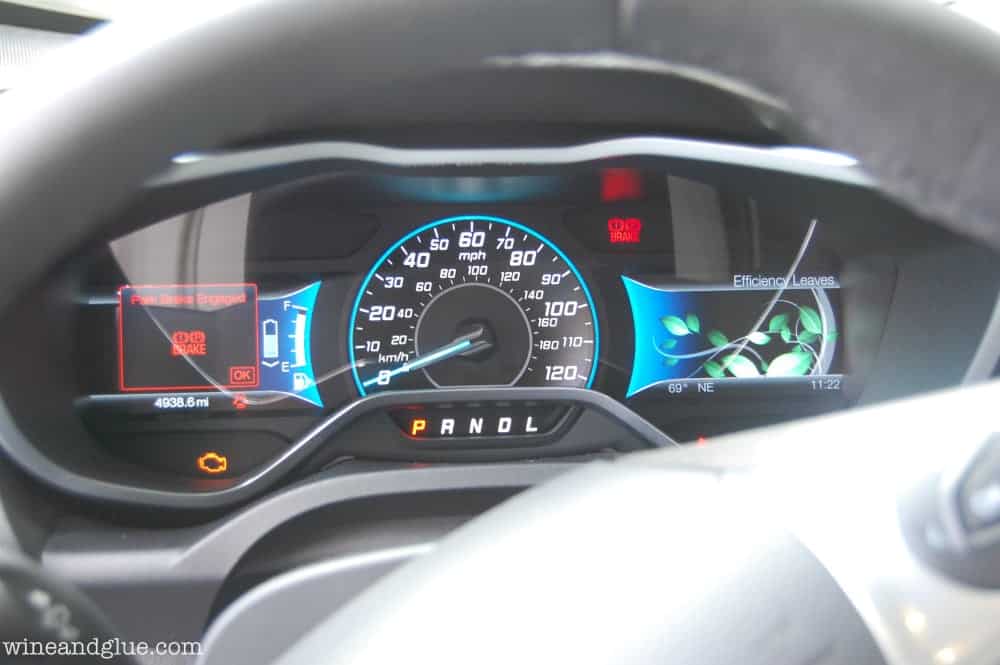 So optimally, I would talk everyone into buying a hybrid, because I really believe in alternative fuel and lessening your carbon footprint. And at the same time, I know that some people are really turned off from them because of the power factor. It was so cool to hear from Ford directly that the C-Max performs more like a "regular car" with it's 190 horsepower.
There are two more awesome features I want to highlight that really impressed me. The first is the hands free lift gate in the back. By just having the keys to the car on you, you can swing your foot underneath the car, and the trunk will open on it's own. Hands full of groceries? Swing your foot again and it will close. OMG. I need that.
The second thing is the battery life. I think that since hybrids are so new, there is a concern that we don't really know what is going to happen with them long term. I was chatting with someone from Ford, and she said that her engineers tell her that the battery in the C-Max will last 40 years, which is totally reassuring.
So head over to the Ford website, and tell me which you would want to get, the C-Max or the C-Max Energi!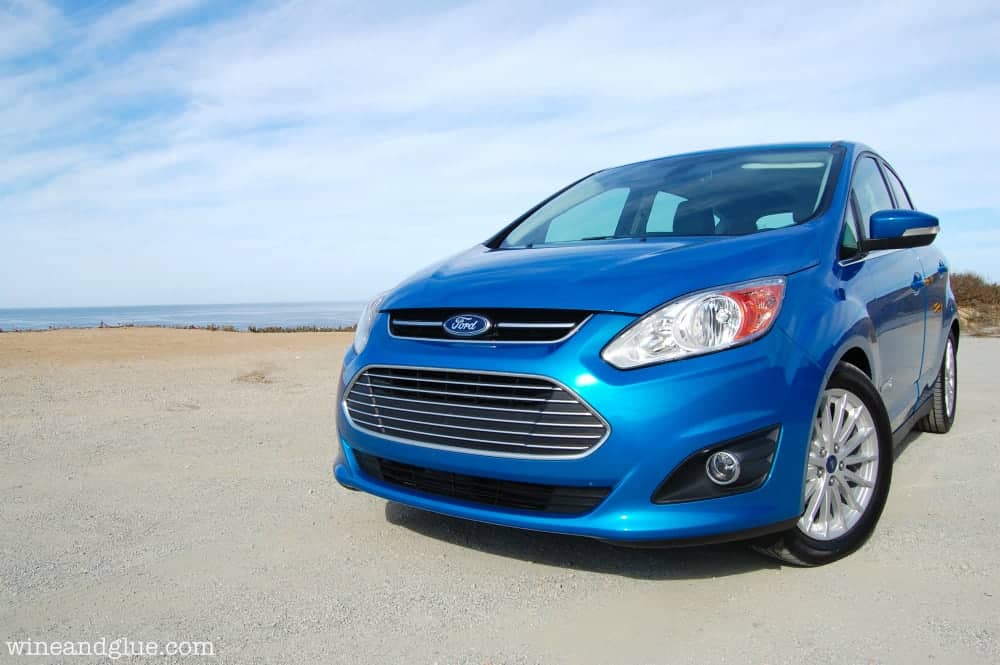 I was selected for this opportunity by Clever Girls Collective, however all content and opinions expressed here are my own.