No Machine Caramel Swirl Ice Cream |  This rich, creamy, delicious ice cream only has three ingredients and doesn't need an ice cream machine!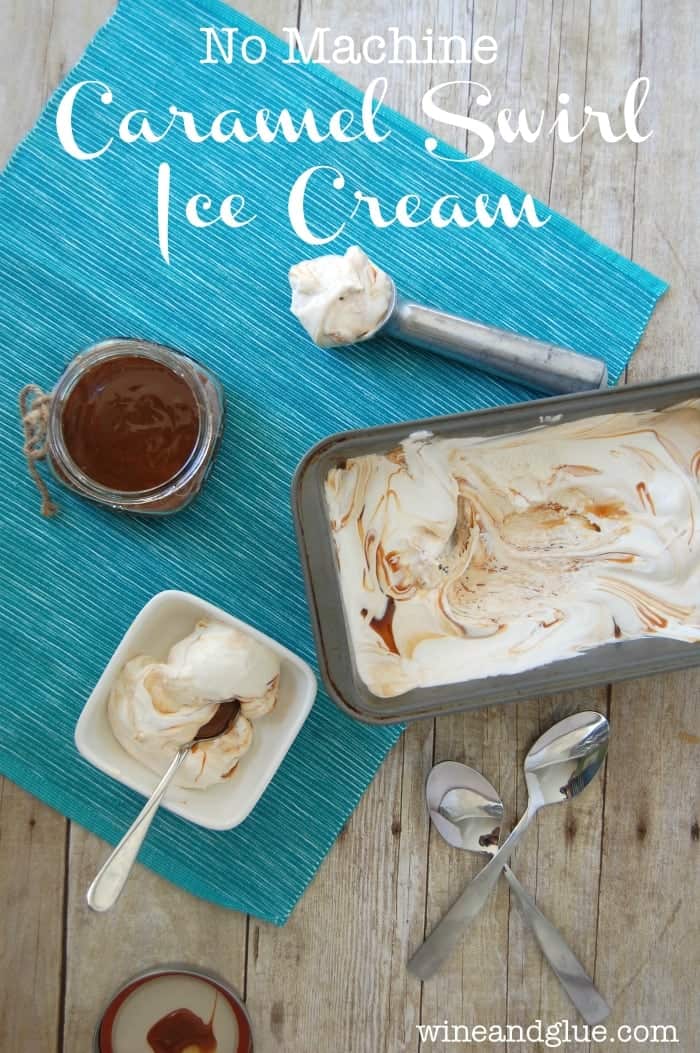 Today Nathan and I are celebrating our nine year anniversary! Nine years!!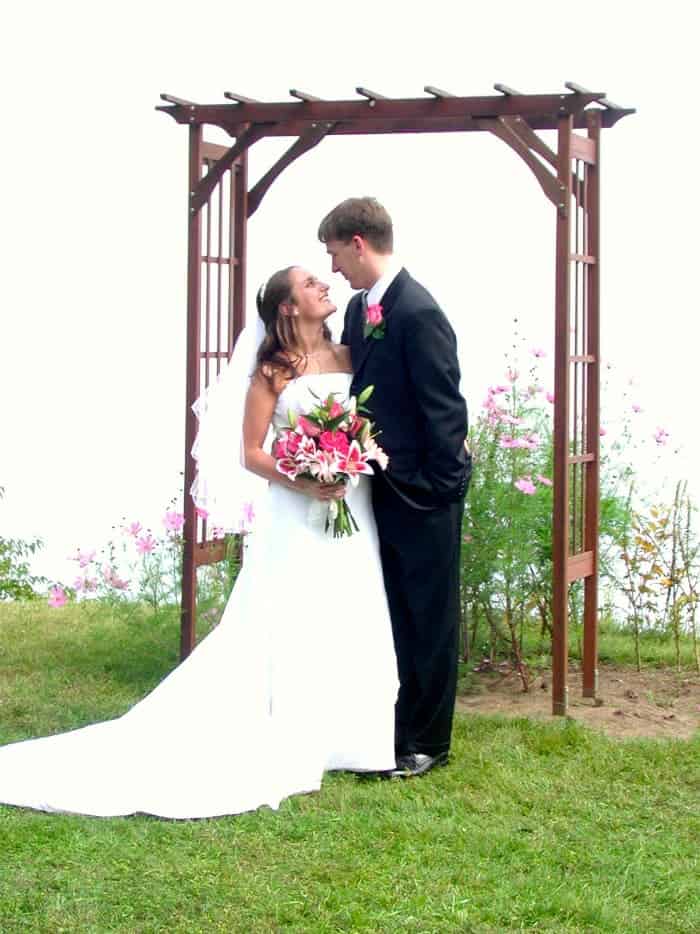 I would definitely not say that Nathan and I are a perfect couple. We have our moments. We fight about little stupid things. We fight about big monumentally important things.
But nine years ago today we stood before some of the closest people in our lives and we promised each other that no matter what came our way, no matter what happened in our lives, we would stand by each other and we would love each other.
And we were really just babies when we wrote those vows.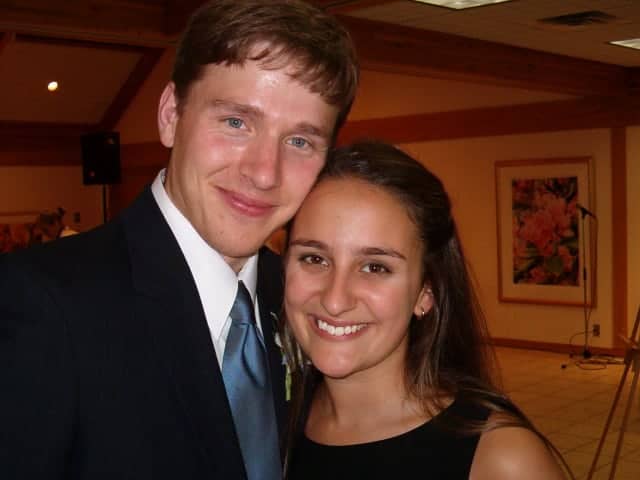 When we wrote our vows, we had no idea how much they would be tested. We had no idea what was coming our way.
And here we are nine years later. We have worked so hard at this marriage. It's one of the things I'm maybe most proud of in my life.
I love you so much Nathan, and I couldn't imagine going through this life, our life, with anyone else. You are the best father I have ever met, an amazing husband, and my very best friend. Notice how I put husband before best friend, babe ;)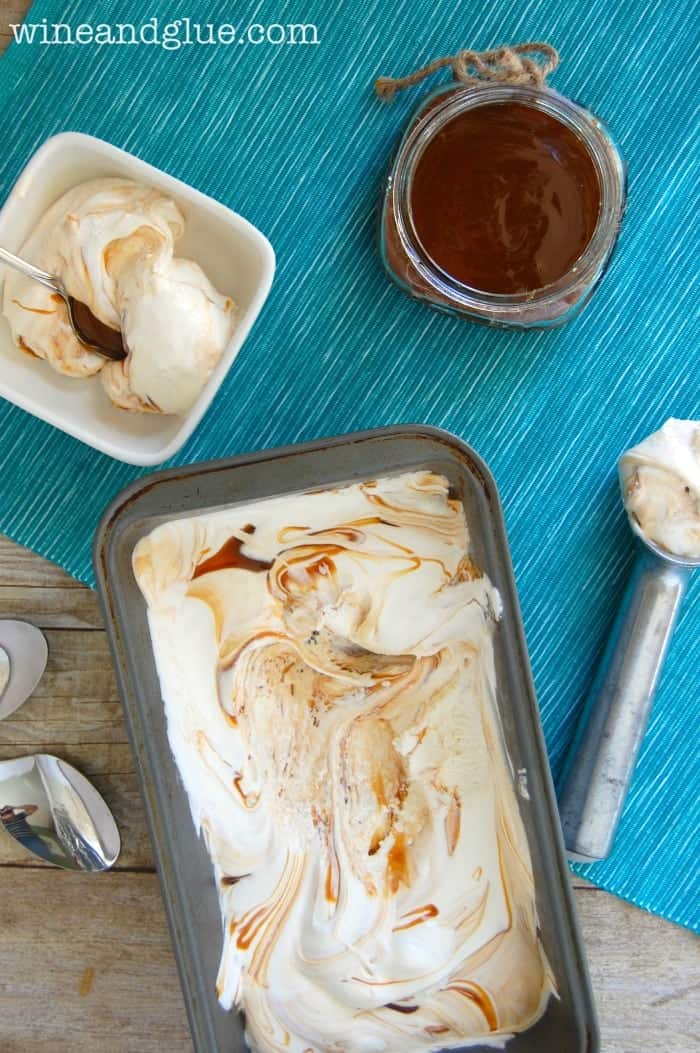 On to today's recipe! Nathan looooooves caramel ice cream. Actually, he loves a lot of different flavors of ice cream (it's like his kryptonite) but caramel is probably one of the top contenders.
This ice cream is super simple to make, only has three ingredients, and it is ridiculously simple to make. I think this is the perfect ice cream to make for this time of year, because caramel is such a fall flavor! This would make a great addition to so many of the fall desserts! Can't you just imagine a big scoop melting on top of some warm apple pie? Yumm!
I have plans for this ice cream, so stay tuned!
No Machine Caramel Swirl Ice Cream
1 14 oz can sweetened condensed milk
1 tup whipped topping
1/2 cup caramel sauce
In a large bowl mix together the sweetened condensed milk and the whipped topping until they are fully combined.
Pour one third of the scm/whipped topping mixture into a bread pan. Add about 1/3 of the caramel sauce in large plops on top. Gently swirl it in.
Repeat with another third of the scm/whipped topping mixture & caramel sauce and the caramel two more times until both are used.
Cover with aluminum foil and place in the freezer overnight. Enjoy!
No Machine Ice Cream from Friends
Coffee Nutella Swirl Ice Cream from Crazy for Crust
Biscoff Cheesecake Ice Cream from Something Swanky
Funfetti Cake Batter Golden Oreo Ice Cream from Averie Cooks