These Patriotic Pie Crust Dippers are such a simple and easy addition to a Fourth of July Party and so fun too!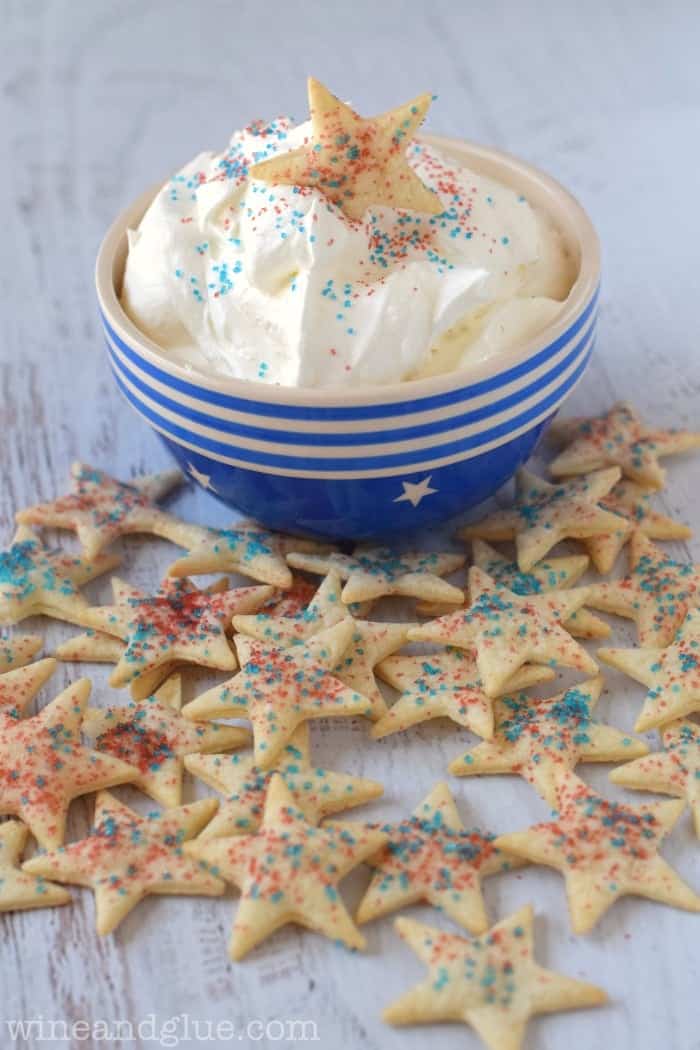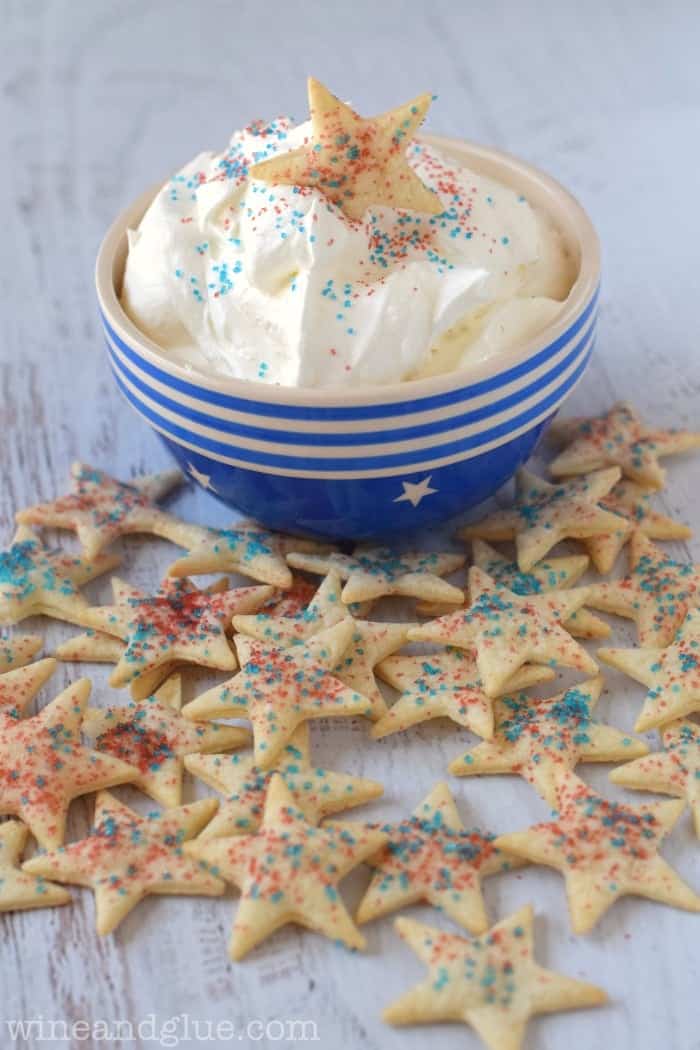 Can we talk about something ridiculous for a minute?
It is SHOCKINGLY difficult to find matching little girl outfits in 3 months and 3T for the Fourth of July. This might be the epitome of #firstworldproblems.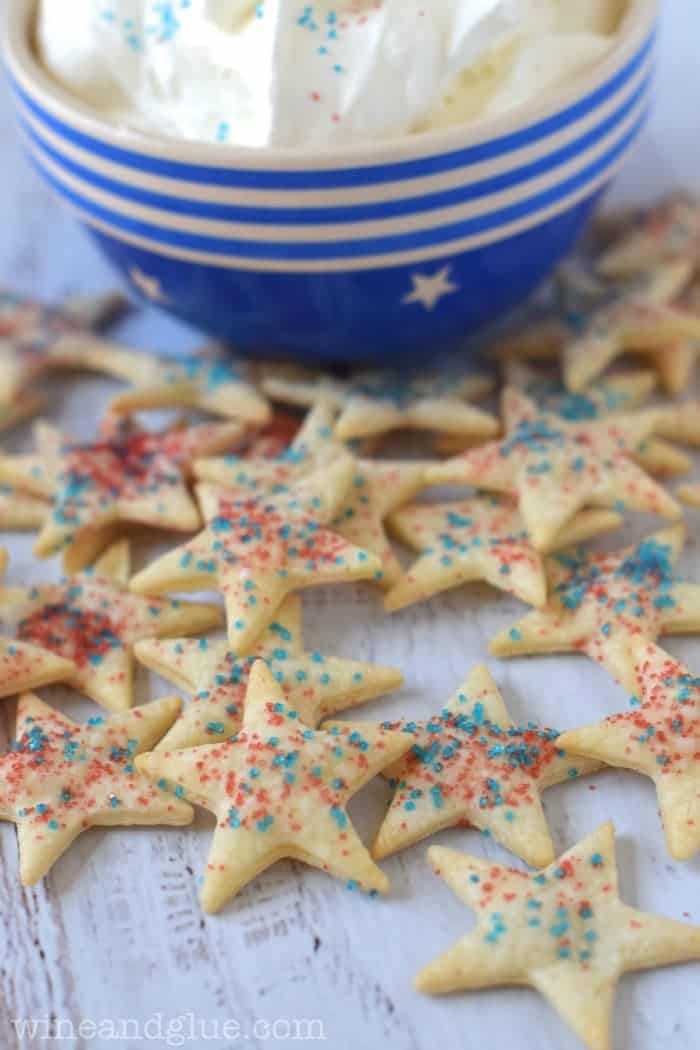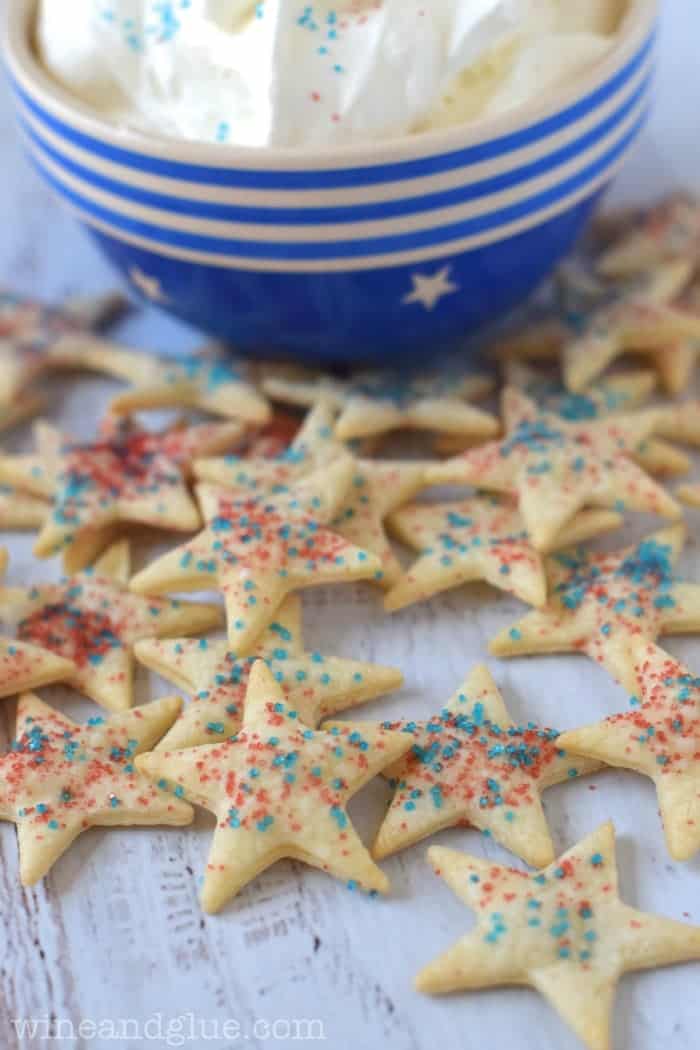 I seriously never thought I would be one of those moms who wanted their daughters to match, but to be fair, I was 100% sure that I would only have boys.
So. It seems like I might be one of those moms. But it's okay if I limit myself to holidays, right? Right?!?!?
If I start posting pictures of them dressing alike daily, someone stop me. If I start mentioning here and there how cute they would be in a big sister little sister fashion show, someone stage an intervention. If I start talking about how I can't find any matching hair extensions for their latest beauty pageants on Amazon, call the authorities.
In the meantime, someone find some matching red white and blue in 3 months and 3T . . . mmmkay?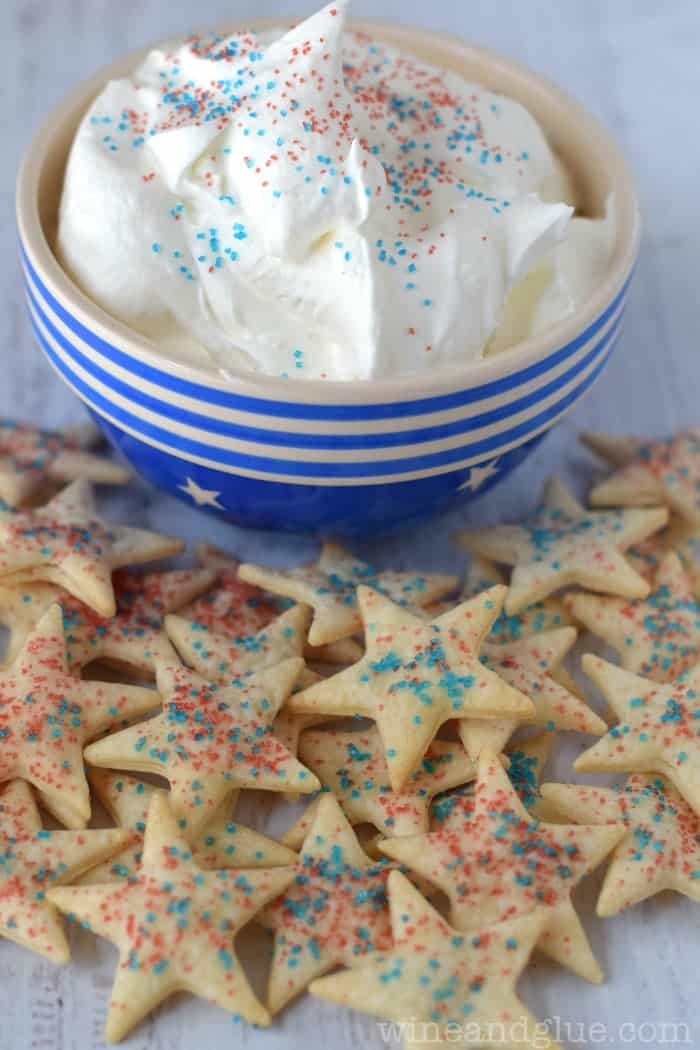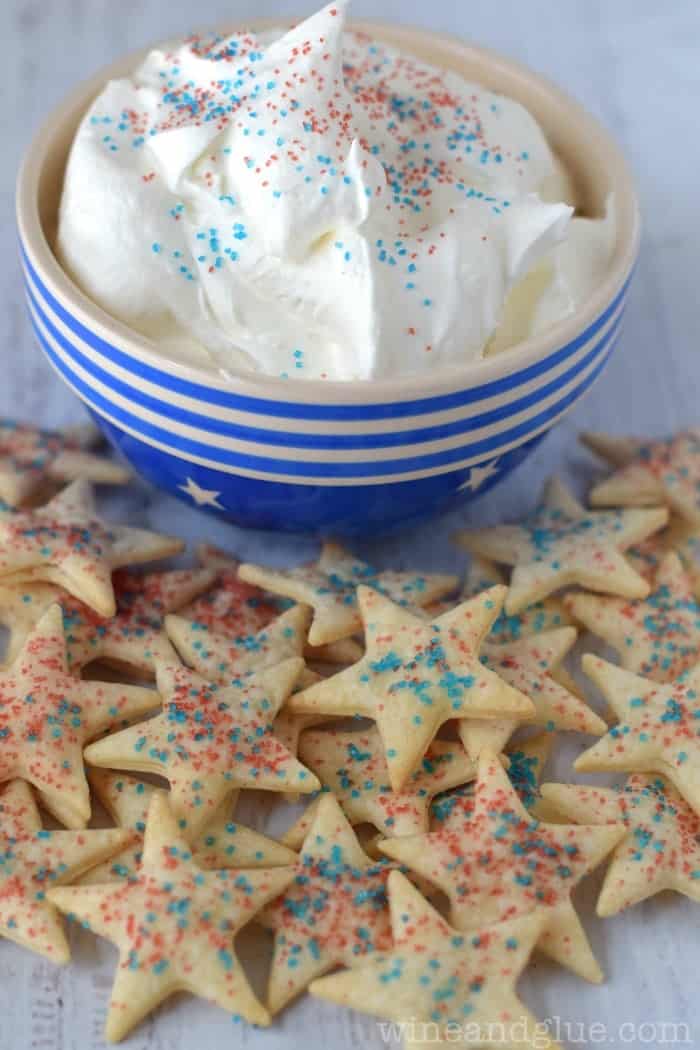 This is a total cheater post, because 1. I've done it before and 2. Because it shouldn't even really count as a recipe. But look how cute! If you don't have any sanding sugar, just make some yourself! It will save you some cash, and you will feel super crafty. And, this is so easy, you can hand off all the ingredients to your six year old and let them have at it. #truestory
But seriously, these will make such a perfect dipper for whatever sweet dip you are serving at your Fourth of July party. And they are so insanely easy that you could whip them up them morning of and still have time to run off to a parade or two. They would go perfectly with my Cheesecake Cake Batter Dip!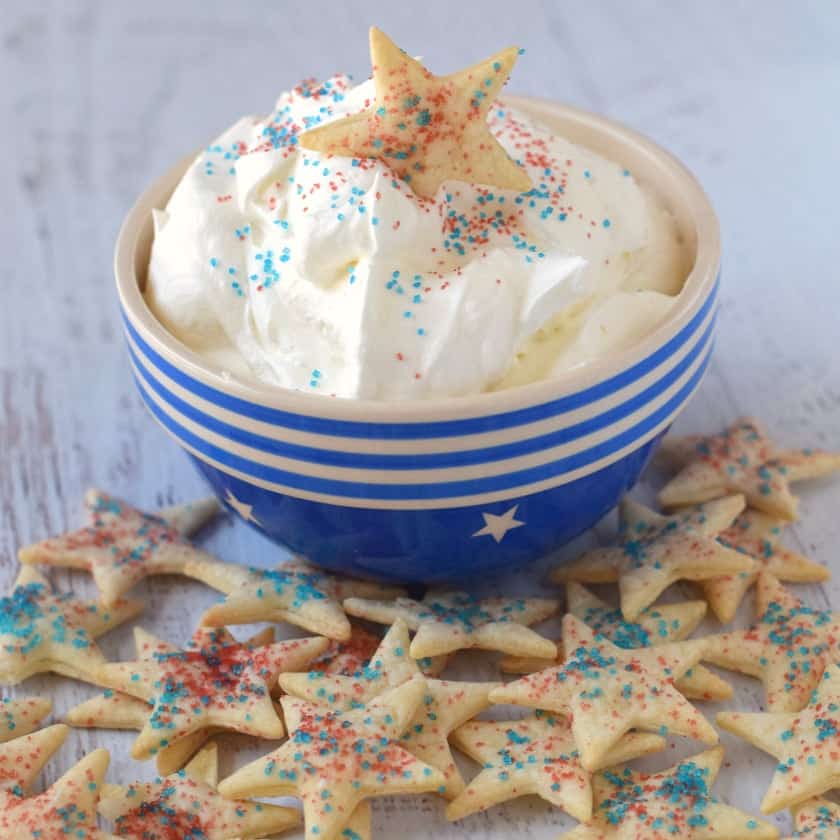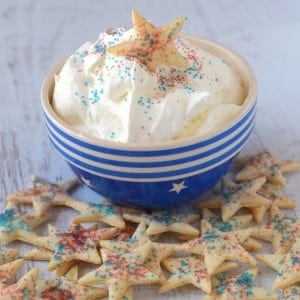 Patriotic Pie Crust Dippers
Ingredients
star cookie cutter

mine was about 2 inches

1

refrigerated pie crust

I used Pillsbury

red and blue sanding sugar
Instructions
Preheat your oven to 350 degrees.

Roll out the pie crust and cut out the stars.

Sprinkle with red and blue sugar.

Bake on a parchment or silicon lined baking sheet for 8 to 10 minutes or until the edges are golden brown. You may want to rotate the tray half way through to make for even baking/browning.

Optional: Ball up the scraps, roll them out and cut out a second batch. Make sure to bake them separately, as they will be a different thickness than the original roll out. (I did not do this, and got 40 without this step.)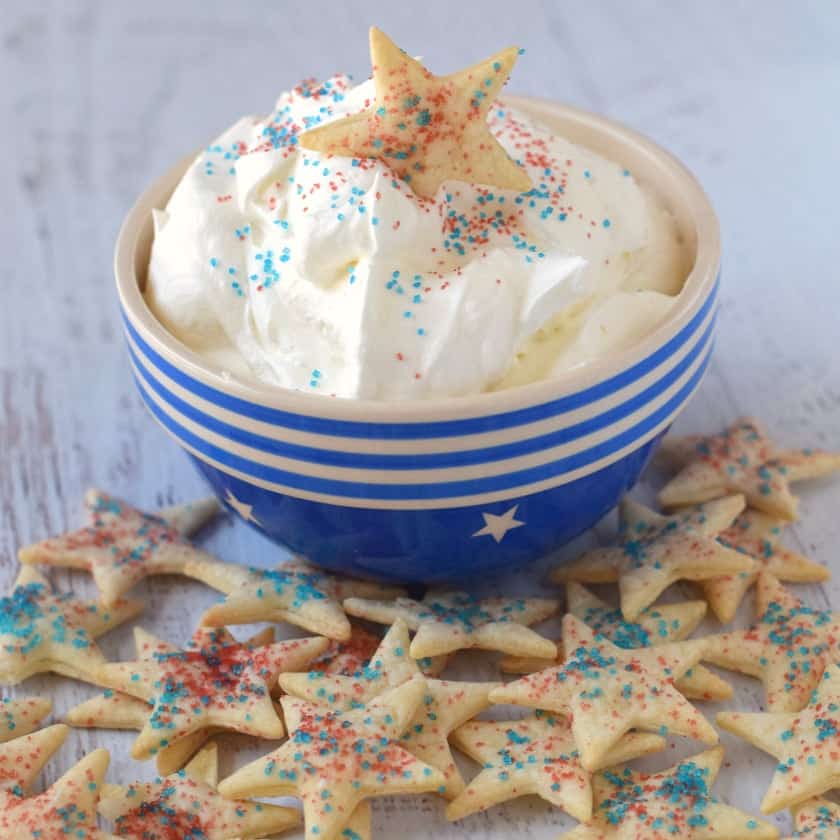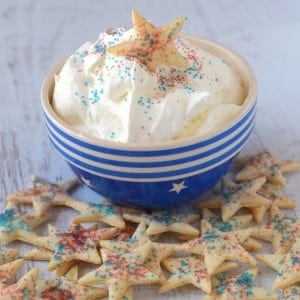 did you make this
Patriotic Pie Crust Dippers
You might also like