Peanut Butter Pretzel Christmas Trees | Delicious little Christmas Trees stuffed with peanut butter and coated with chocolate!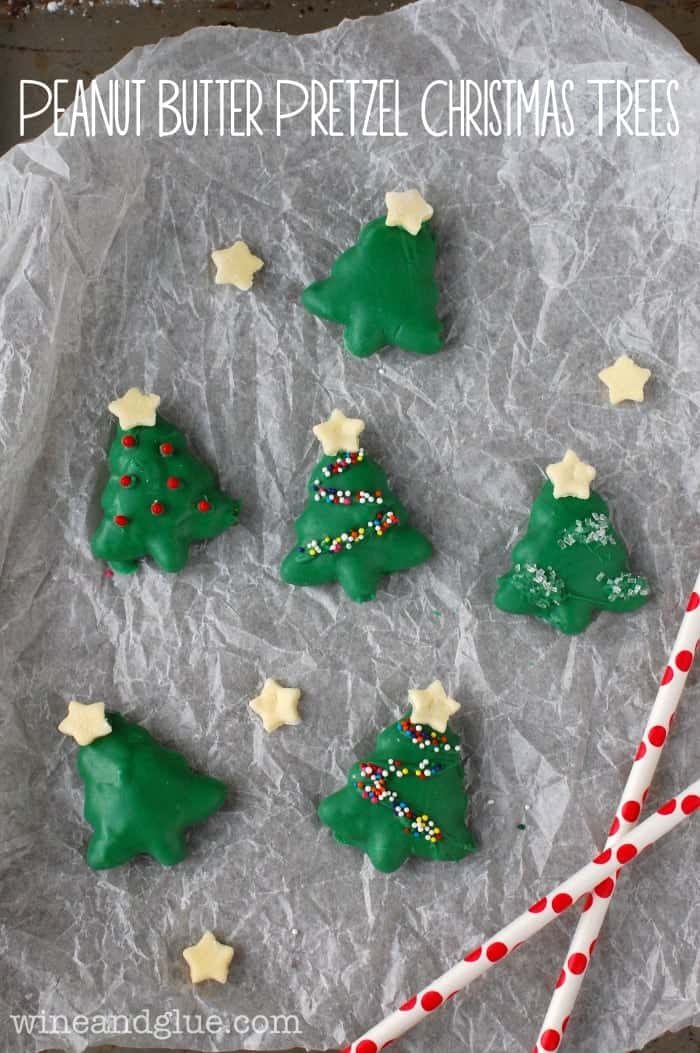 So over the weekend we got out all of our Christmas decorations, but because of all sorts of things . . . like me taking Quinn to Sesame Street Live, nap time, and my own general disorganization, things have been put up rather . . . slowly.
This would be okay, except I live with Buddy the Elf, aka my sweet little almost six year old. He is kind of like a yellow lab in the form of a little boy. He is regularly bouncing off the walls, but with the Christmas spirit in him, he is like Christmas on steroids.
Its sweet to watch. And if you have any little bit of bah humbug in you all you need to do is spend about five minutes with Gavin.
Here's the problem: I still haven't filled his Advent Calendar! We have this gorgeous train Advent Calendar that has all these little doors, and it's wonderful, but it requires that a grown up stealthily fills it with chocolate . . . you know, prior to December 1st.
This morning I had to tell a rather disappointed Gavin that he still couldn't open his train, and when he asked why, I just shrugged my shoulders. #lamemom
So my new plan is this. Tomorrow when he gets up and heads for his train, I'm going to hand him one of these Peanut Butter Stuffed Christmas Trees instead. Either that or maybe I should just hide the train . . . .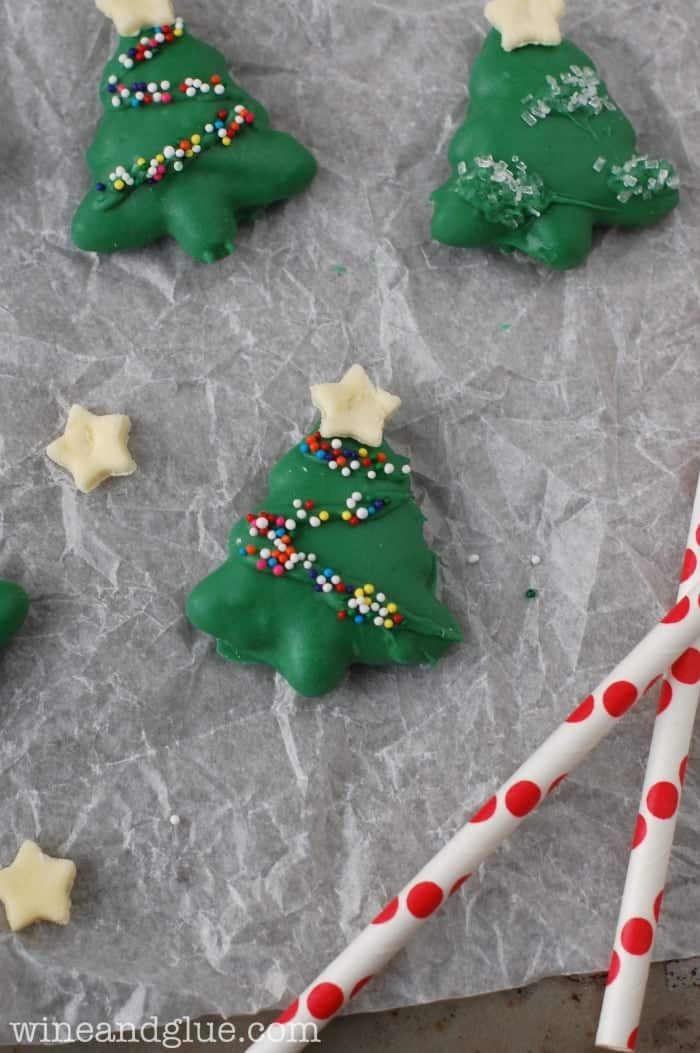 The way to make these is pretty simple. Equal parts peanut butter and powdered sugar mixed together and shoved into tree shaped pretzels, frozen for 15 minutes and then dipped in green chocolate. Once it dries you decorate. For more detailed instructions, check out my Peanut Butter Pretzel Pumpkins.
The cute little star sprinkles for on top were made from fondant. I used this recipe and technique for the fondant. And obviously I rolled it out on my Silpat :)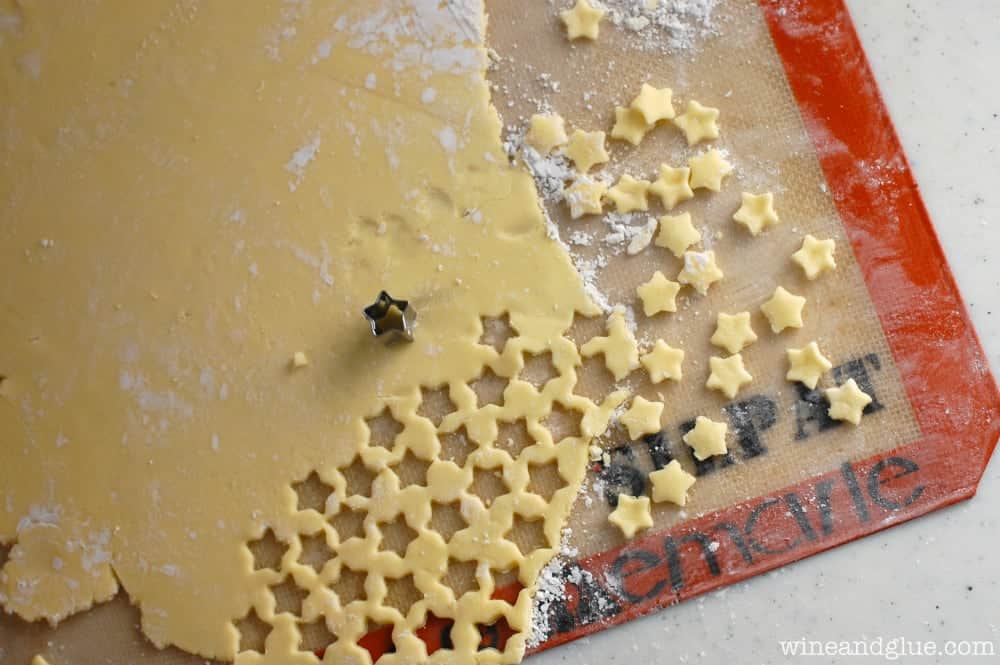 Peanut Butter Christmas Tree Pretzels
(makes about two dozen)
1/3 of a cup creamy peanut butter softened
1/3 of a cup of powdered sugar
24 tree shaped pretzels
a bag of green candy melts
decorations
Mix the softened peanut butter and powdered sugar together.
Spread evenly in the pretzels, setting them on wax paper.
Put the pretzels (on the wax paper) in the freezer for 15 minutes. While they are setting, melt the candy melts following the instructions on the bag.
Take two pretzels at a time out of the freezer and dip them in the chocolate. Note: mine were cute on the front and a mess on the back, but delicious all around. If you want them to look more perfect, you may want to do a second dipping in the green melts once the first layer sets.
After the the trees have dried, melt some additional green chocolate and use it as the glue to add your stars and other decorations.
This post may contain affiliate links which won't change your price but will share some commission.