Peanut Butter and Jelly Pinwheels | A simple and delicious lunch to send to school!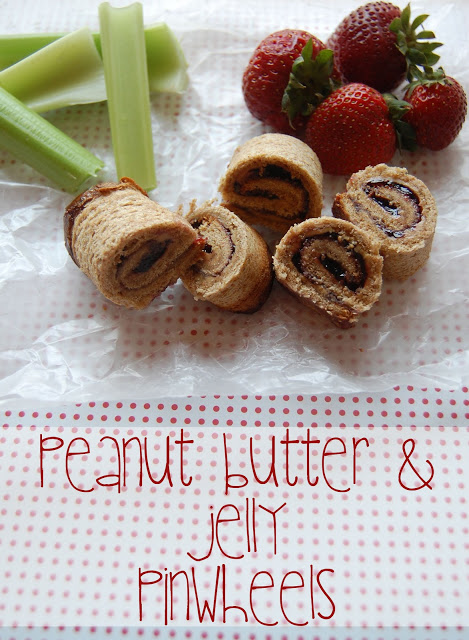 Need a new spin on lunch? (Pun absolutely intended.)  Head over to Bonbon Break and check out this fun new way to do pb & j that has Gavin actually finishing a lunch before it rolls around to dinner time.
While you are there, why not stick around and check out some of the other fantastic articles from a group of amazing women. My favorites this week? A hilarious and informative article about sex in your 40's, a tutorial on scrapbooking Instagram photos, and an article about prepping your garden in the fall. Now how's that for variety? I'm totally honored to be part of this amazing group of women!