This is a post that I've been writing in my head for like the last month, and just haven't felt sure about actually putting "pen to paper" and clicking publish. But I've had readers, readers who have also lost children, contact me and thank me for being so candid about this journey of grief. So if I can talk about it, I figure that I should. There might be one person out there who reads this and feels a little less alone on their own journey.
(If you are a new reader to Wine & Glue and you want to read more about my son, Elliot, please click here.)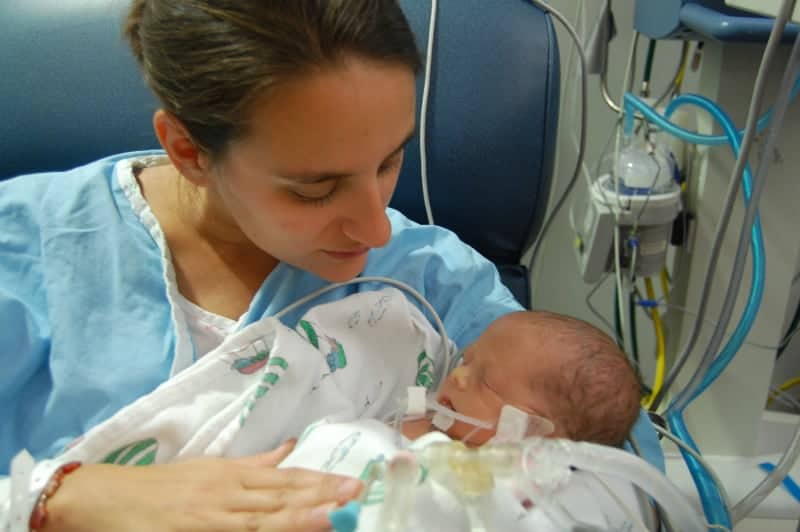 Do you remember when I wrote about being pregnant and how even though it is difficult to carry a child after you have lost one, it is easier the second time you do it?
I was totally wrong.
It took me until I was almost 12 weeks pregnant (I'm just about 16 weeks) to realize that me waking up in the middle of the night and having crazy insomnia, not being able to fall back asleep for hours, had very little to do with blogging stress.
It feels ridiculous to write those words, but given that when I woke up all I could think about was the deadlines I had coming up, the posts that I needed to write, and whether I needed to reshoot that one recipe . . . I really thought it was just blogging stress.
I don't really know what changed for me, but I woke up one day after an absolutely horrible night's sleep, one in which I'm pretty sure I had a full on panic attack (something I'd never experienced before) that I realized that this, the insomnia, never had happened to me before I got pregnant, and just before I was pregnant was an even busier time for me blogging wise.
I can't say for sure why this pregnancy feels so different for me than my pregnancy with Quinn. Maybe because my pregnancy with Quinn came on the heels of losing Elliot (I found out I was pregnant with her just 11 short weeks after Elliot died), it felt like a life line or a sign of hope in such a dark dark time in my life.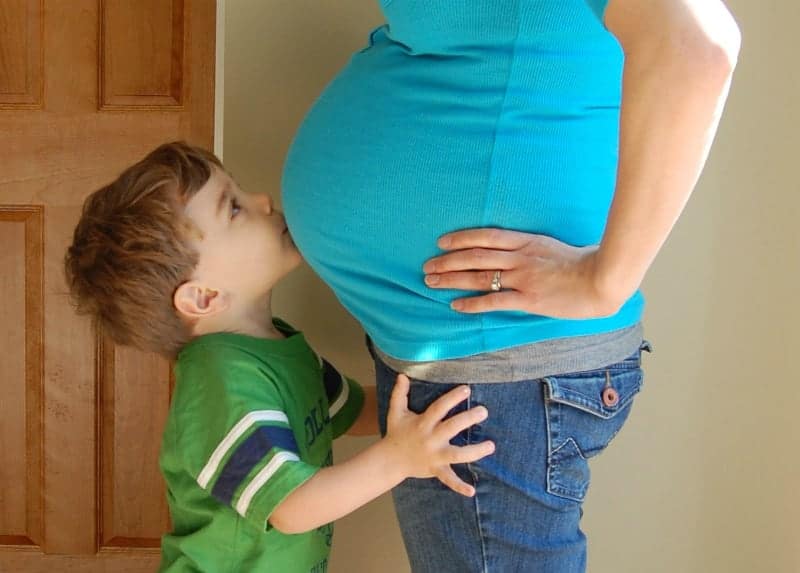 I don't know.
This time it feels like there is so much to lose.
We are back on our feet. We haven't recovered from losing Elliot. I doubt we ever will. But the pain isn't as sharp. I think about Elliot every single day and almost always without melting down and crying. Things feel more stable. So a loss now . . . if we were to learn that something were wrong now . . . I just can't imagine how we would survive.
I told someone recently that pregnancy after you have lost your newborn is like being a crime victim, visiting the scene of the crime, and having to live there for 40 weeks.
What is maybe almost as difficult as the anxiety about the pregnancy and the baby is how much it took me by surprise. I was completely unprepared for how difficult this would feel. So I suppose that when those in my life look at me with shock that I feel so stressed I should totally understand. I mean if I didn't anticipate this, why would anyone else?
So . . . on the off chance that you too are going through something like this (whether you are reading this 10 minutes after I hit publish or three years from now), I should tell you how I'm surviving. And I very much feel like it is day to day survival right now.
Ultrasounds and hearing the baby's heartbeat make me feel better . . . for like a half hour. (Please remember that up until Elliot was 36 weeks and about four days, the time when some babies are born perfectly healthy and go home, we thought all was well. He had a name, he had a nursery, and he had a place in our life.) My dear sweet loving brother told me a few weeks ago, in an effort to reassure me, that since I was just about done with the first trimester I was almost to the "safe zone." I reminded him in the kindest way I could that the safe zone for me is holding my newborn. So I've really needed to find some other things that will sustain me over the course of these long 40 weeks.
One thing really makes me feel better is just acknowledging the anxiety. Acknowledging how in love I am already with this baby. Acknowledging that even if the worst were to come true, letting myself completely and fully love this baby right now isn't going to make it hurt any more than it would.
I also have a great therapist who I don't go to a lot, but she is there at the ready and she knows my whole story, going way back to losing my mom.
I'm not willing to go on any medication right now (a choice for me, but in general I think that medication is a great option for so many people, and a choice that I will keep open should I need it).
Exercise. I try to start each day (at the ball busting time of 5:15 am) with a work out. It really changes my entire mood for the whole day. I'm actually shocked at the difference this morning routine has made for me in the last few weeks. Without fail I feel 100% happier if I work out first thing.
My husband. Nathan is just about the most amazing partner I could have asked for. And do not get me wrong. We have had our moments, and by our moments, I mean that the stats about marriages in which there is a child loss are no joke. But those moments have ultimately made us stronger. He is my rock. He knows all the gory details of my feelings. He doesn't judge. And he is willing to just stand and be witness to how I feel.
And finally, faith. I don't know that I've ever really talked about my faith life on the blog. It's something that is intensely private for me. I'm not Christian or Jewish or Muslim or Buddhist or really anything that you can put a label on. But I have a deep faith in God. I know that God is there in the beginning and that God will be there in the end. And that faith in the constant presence of God in my life has gotten me through the some ugly ugly times.
And so I'm going to end this incredibly long and rambly post with the reading I did at Elliot's funeral. It still hangs in our room, mounted over a picture of our hands on my belly, little Elliot inside, long before we knew what would come. I had been looking for something secular, but the moment I read this, I burst into tears and felt like it so distinctly captured where I was at in my grief. And as I continue with this grief, it holds true for me. It brings me peace.