Delicious chocolatey cookies that sandwich perfect with wonderful pumpkin buttercream. There is nothing to not love about these babies.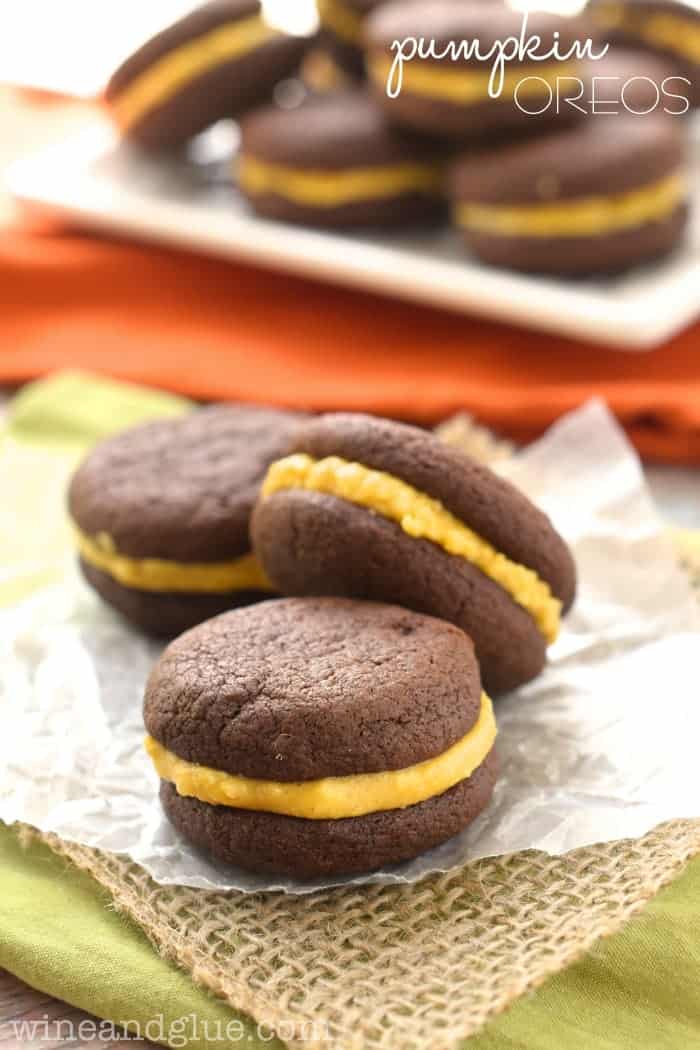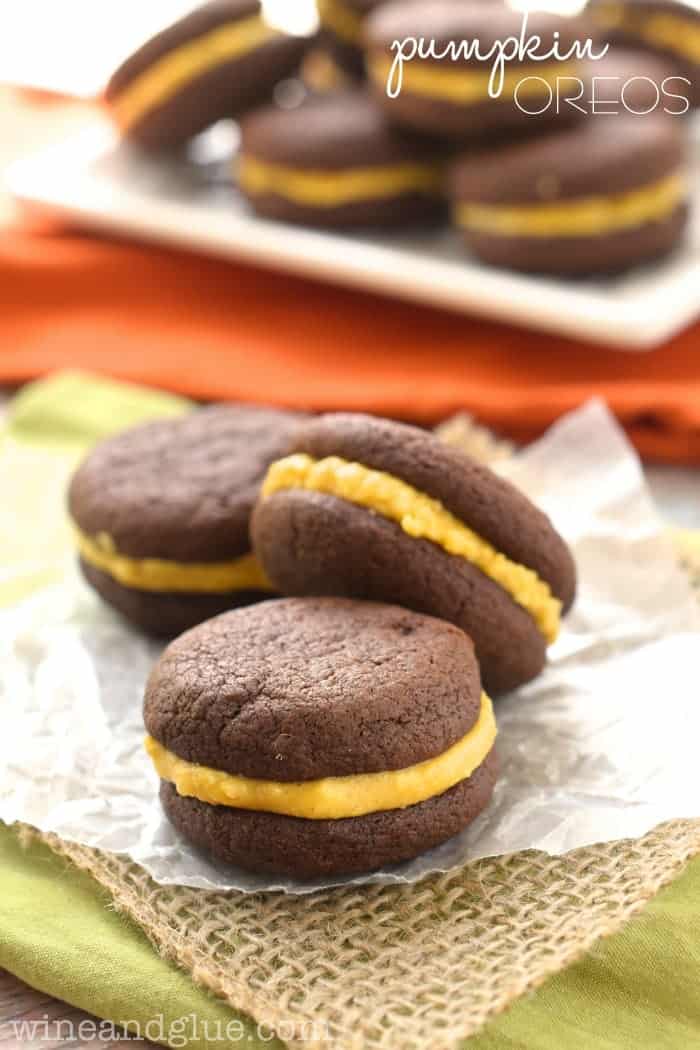 The other day out of the blue, Quinny looked at me and said while batting her beautiful big brown eyes,
"Mommy. Will you teach me how to bake?"
My heart absolutely melted.
And then I was a little terrified.
Does she not know my tagline???? Ummmm . . . . I'm a wannabe baker.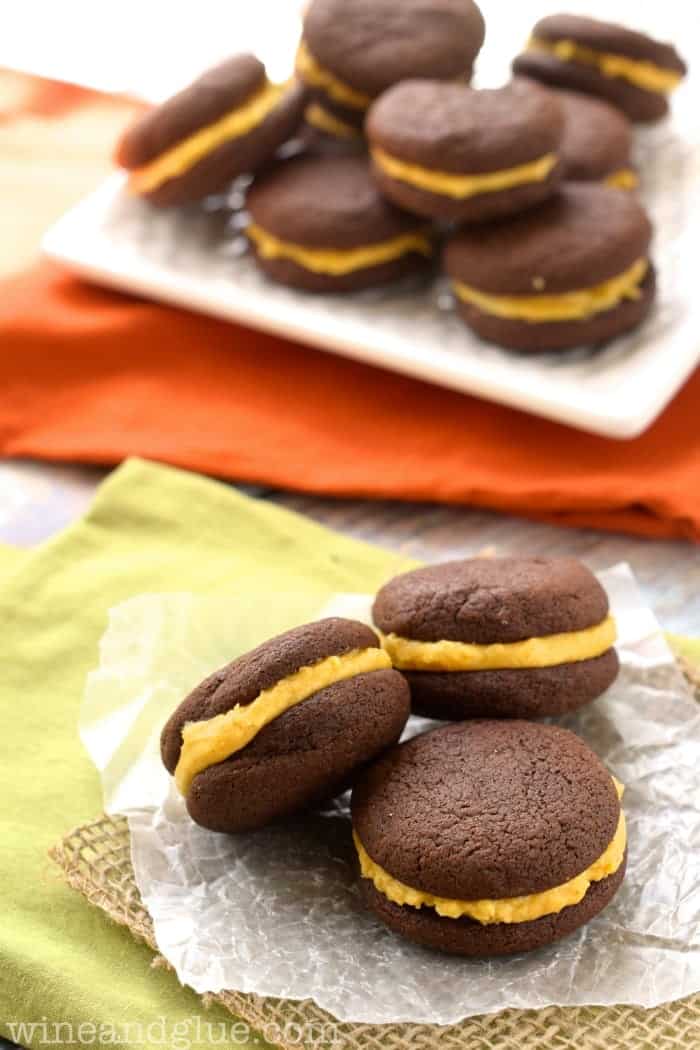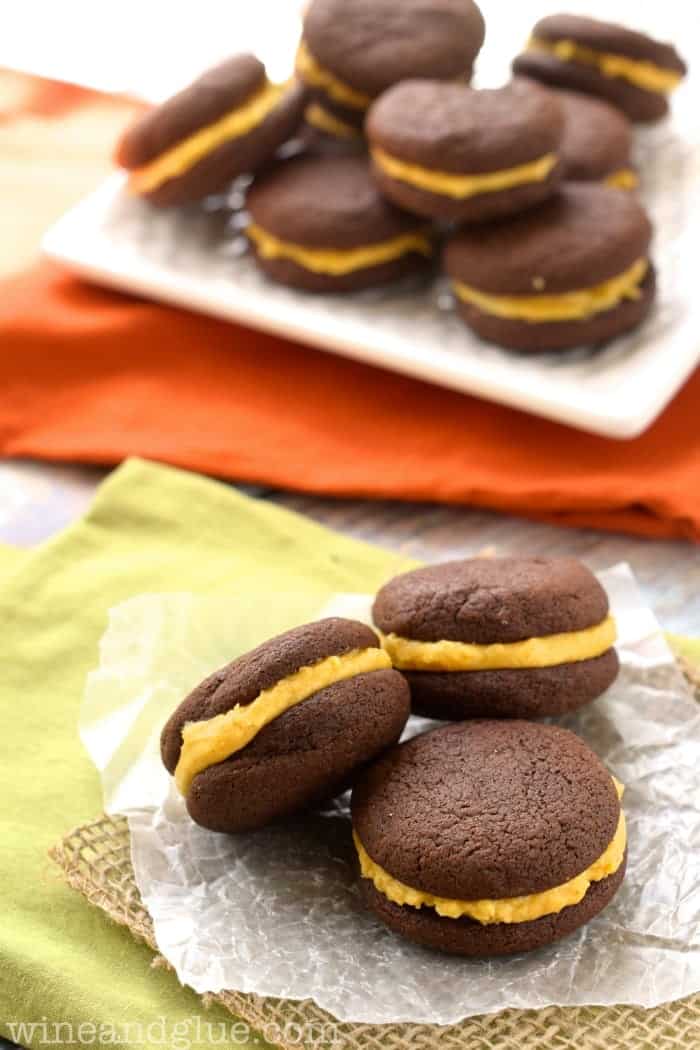 Okay, I'm half kidding, but half . . . not.
Baking is hard, yo!
It's not the same as throwing together some pasta and cheese and calling it dinner. It's like a science people! Just a little more baking powder and things can really go to hell in a hand basket. I mean, a little more cheese, and things just get better.
Do you understand my mixture of joy and trepidation when my sweet girl asks me to teach her to bake??
So I'm teaching myself how to bake. Just as I've taught myself how to be a mom. And I've taught myself how to sew. And I've taught myself how to take pictures of cookies on a plate. I'm teaching myself how to bake.
It's why I'm SO PROUD of this cookie recipe. Because it's 100% me. I crafted the recipe right out of my little brain into the chocolately goodness that it is. Okay. That's not completely true. It's 99% me, and 1% Handle the Heat. Her post is SO helpful.
You are going to make these and then you are going to tell me that they aren't really Oreos, and then I'm going to say, "Okay, but how good are they??" And then you are going to say, "Ummm, really freaking good . . . okay, never mind, carry on, Wannabe Baker."
These don't taste exactly like Oreos. Or rather, they taste pretty close to Oreos, but the consistency is really different, because, ummm, it's 100% better. And when you pair them with the Pumpkin Buttercream Frosting, it's really perfection. No, seriously. These are Gavin approved, and he's tough critic. Better yet? Nathan approved. That's pretty much a gold seal, right there.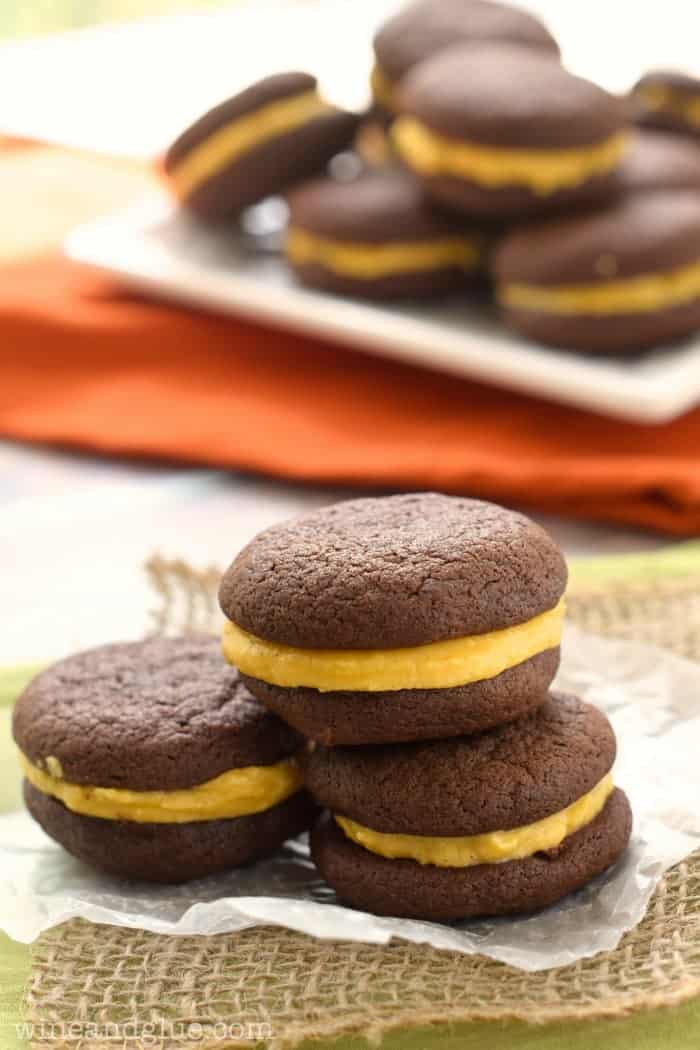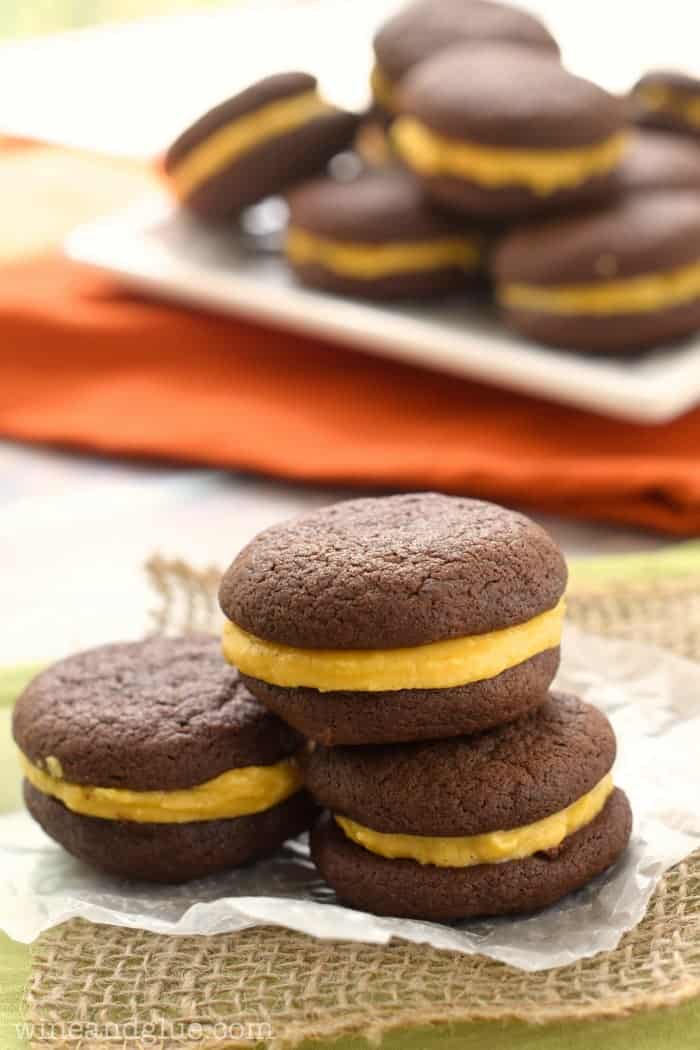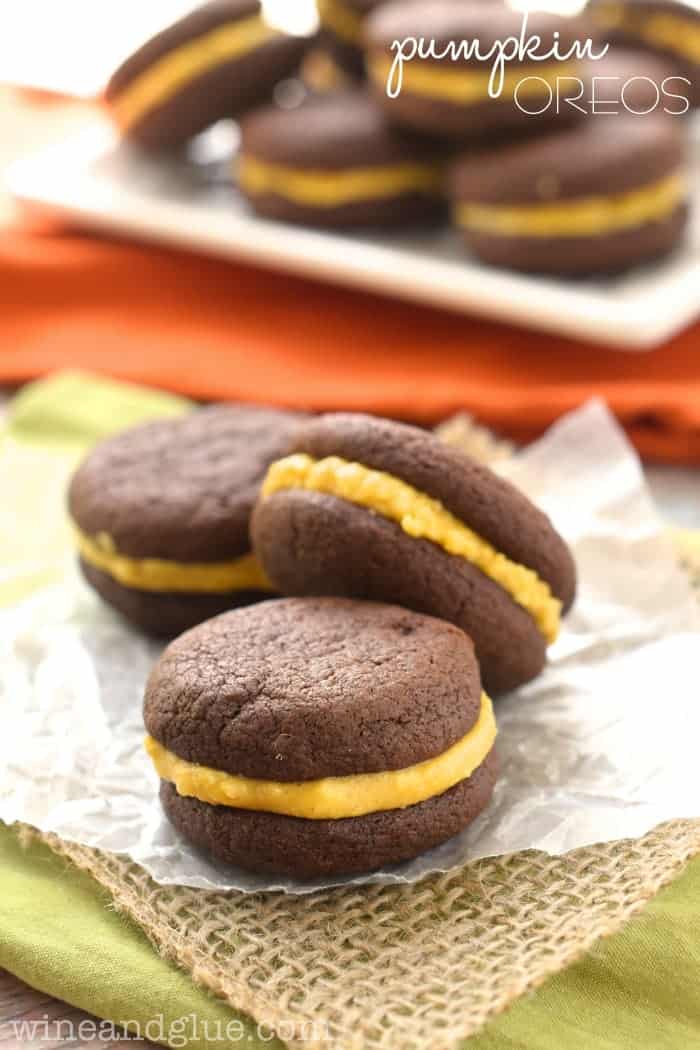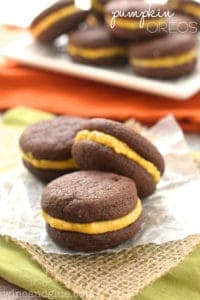 Pumpkin Oreos
Ingredients
1

cup

all purpose flour

1/4

tsp

baking powder

1/4

tsp

baking soda

1/4

tsp

salt

1/2

cup

cocoa powder

1

egg

3/4

cup

brown sugar

packed

1/2

cup

melted butter

cooled

1/4

cup

milk chocolate chips

melted
Instructions
In a large bowl, whisk together the flour, baking powder, baking soda, salt, and cocoa powder.

In a mixer, cream together the brown sugar and the butter until fully combined. Slowly mix in the vanilla, then the egg, then the melted chocolate.

Slowly add in the flour mixture a little at a time until fully combined. Chill in the refrigerator for at least one hour.

Preheat your oven to 350 degrees. Line a baking sheet with parchment paper or a

silicon mat

and set aside.

Make one inch sized dough balls and space them approximately two inches apart. Push them down lightly and bake for 7 to 10 minutes, rotating the pan halfway through baking.

Let cool on the pan for about two minutes before cooling completely on a wire rack.

Store in an airtight container.
Notes
Keep the dough in the refrigerator, prior to baking.
Resist the urge to put the dough on a hot pan right out of the oven, run it under cold water before doing another round of cookies.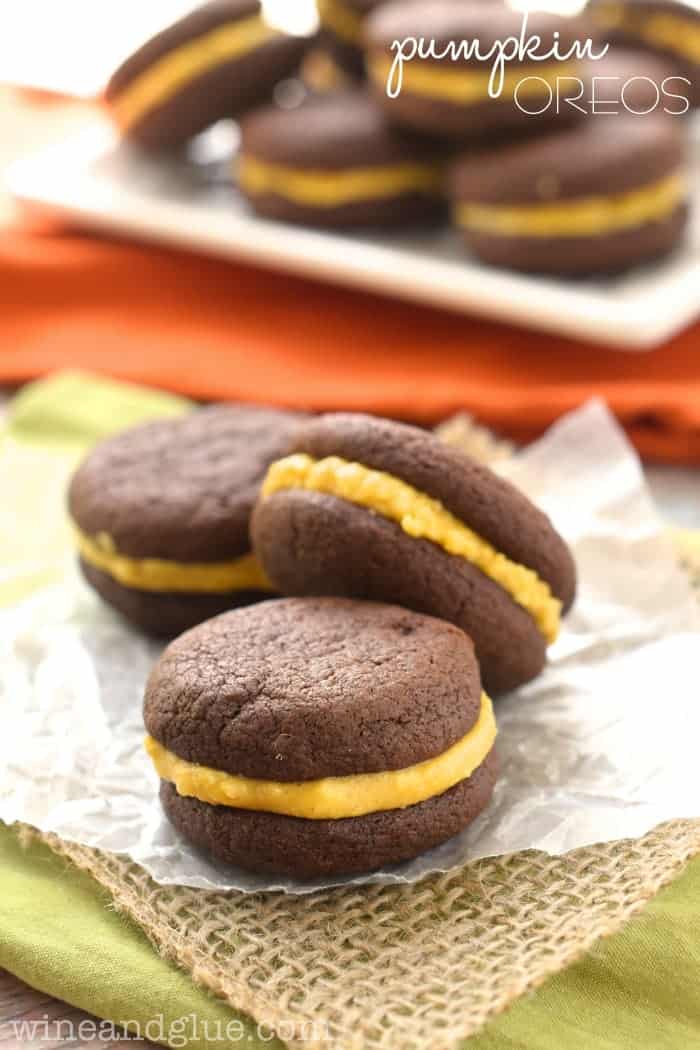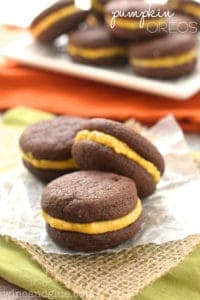 did you make this
Pumpkin Oreos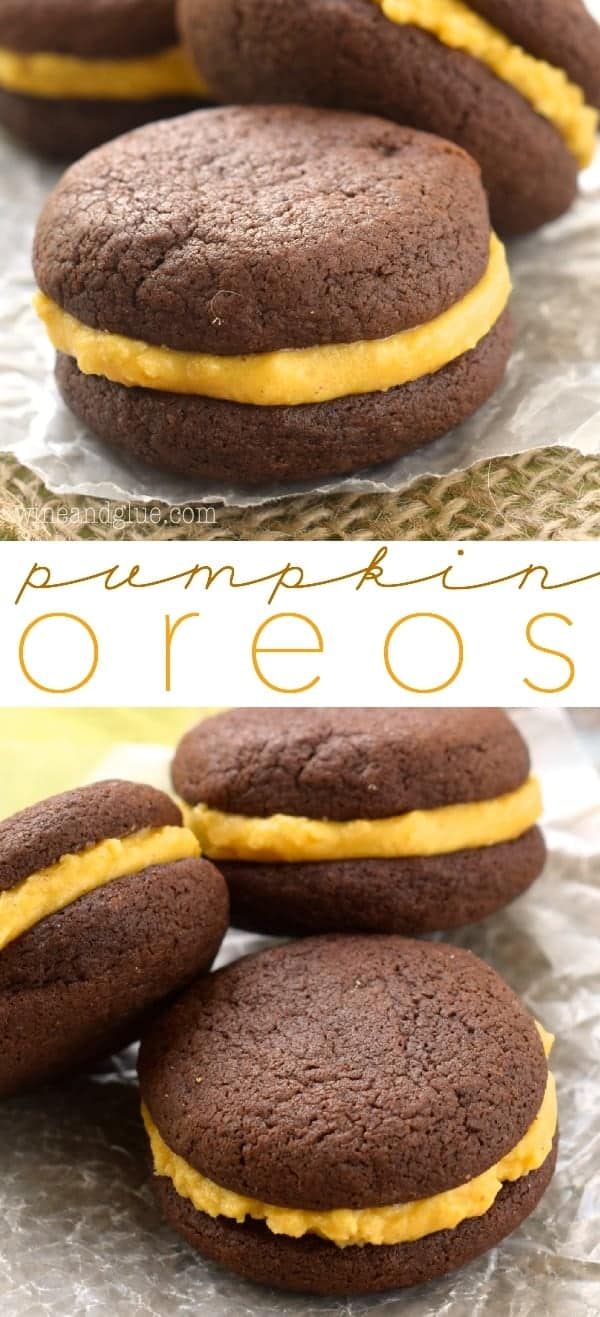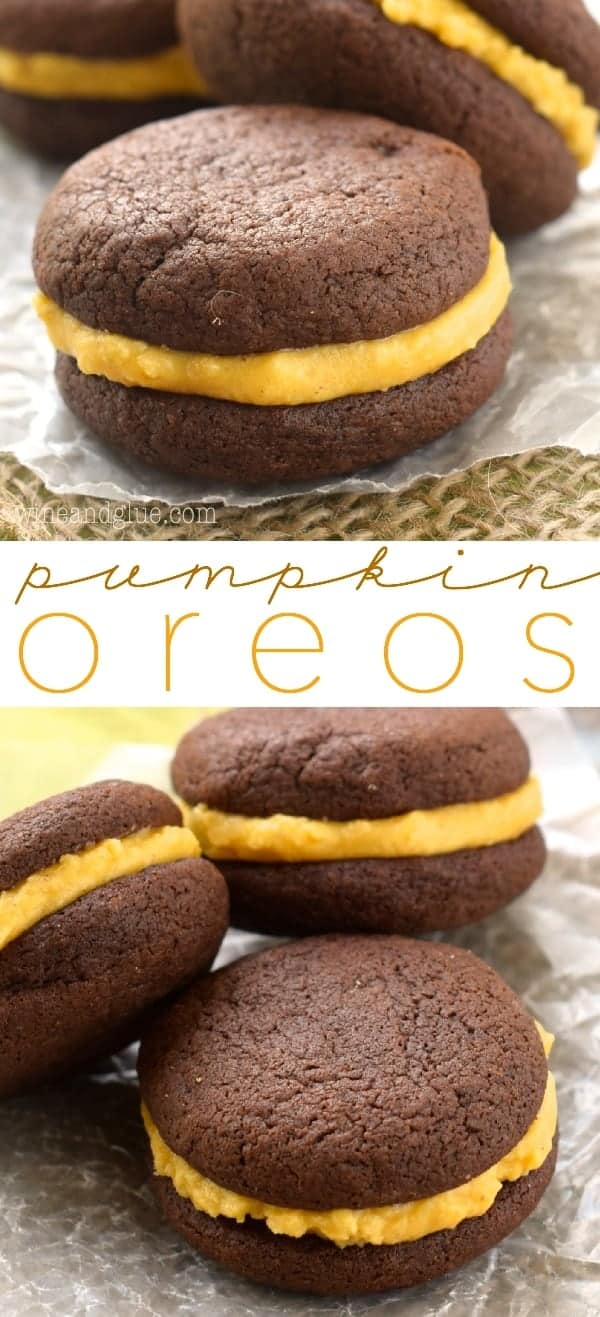 This post contains affiliate links, thank you in advance for supporting Wine & Glue