Rocky Road S'mores Bars | A seriously delicious combo of two amazing treats!
Next up on my list of amazing blogger friends here to help me out during my maternity leave, Trish from Mom on Timeout! I absolutely adore Trish. When I first started following Trish's blog, not long after I started blogging myself, I was super impressed with all her amazing dinner recipes, her amazing desserts, and her gorgeous pictures. And then when I met her in Minnesota last December when we both went to Pillsbury, I sort of fell in love with her. (You know, in a not weird at all, please don't judge me sort of way.)  She is kind, smart, insightful, super helpful, and absolutely hilarious. I could spend hours talking to her.
If you are looking for my favorite MOTO recipes, head over and check out her Strawberry Lime White Chocolate Gooey Bars, her Balsamic Honey Grilled Steak Salad and Vinaigrette, and of course her Copy Cat KFC Coleslaw. Seriously, she's SO talented! Thanks for being here Trish!!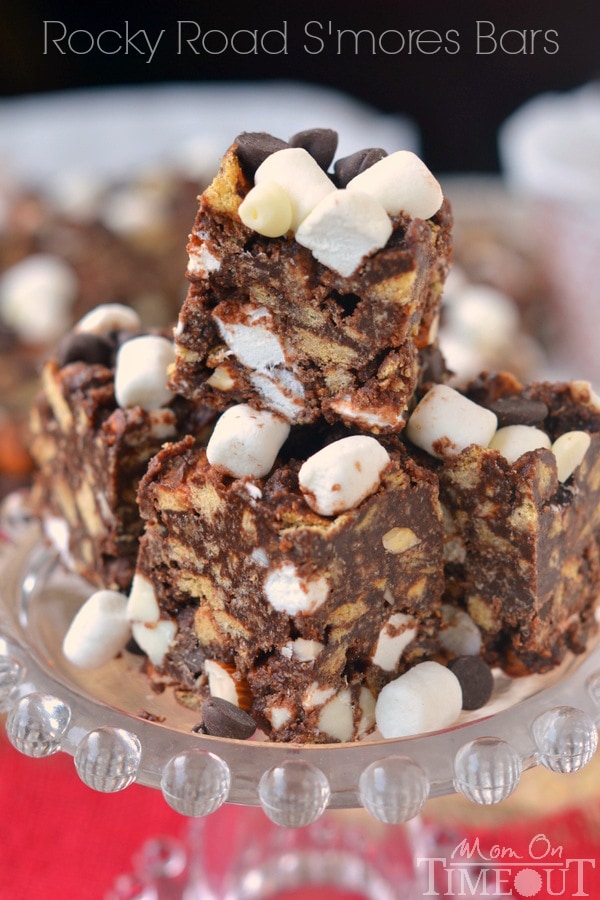 Hey everyone! I'm Trish from Mom On Timeout and I am just thrilled to be guesting posting for Lisa here at Wine and Glue today! When I first found out that Lisa was pregnant I was BEYOND excited for her and her adorable family. We met up in Minnesota when we were both invited to Pillsbury and instantly hit it off. She is the sweetest, most amazing person and I couldn't be happier for Lisa and her family.
Today I am sharing a combination of two of my all-time favorite treats – Rocky Road and S'mores. Both have those chocolate and marshmallow elements that I adore but each has something a little extra special that adds a bit of crunch.
I decided to put it all together in one amazing bar. Seriously good idea :)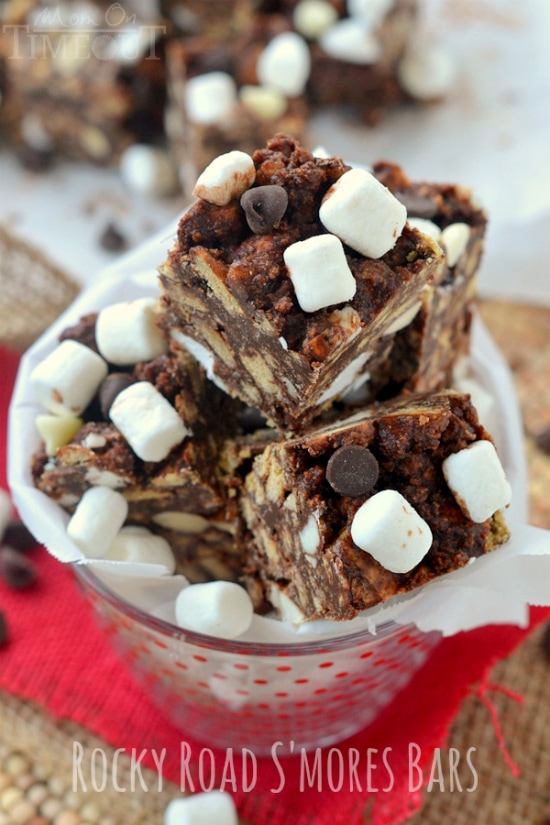 I used an 8×8 baking dish to get more of a cube shape but you could make them in a 9×9 dish or even a 9×13 baking dish if you'd like them thinner. Crunchy, sweet, and packed full of marshmallows and all things sweet, this is one bar you won't be able to resist!
Bonus – no baking required. A few minutes on the stovetop is all you need to get these bars going. And because I'm all about time-saving shortcuts, I break up the graham crackers right in their sleeves. Less mess :)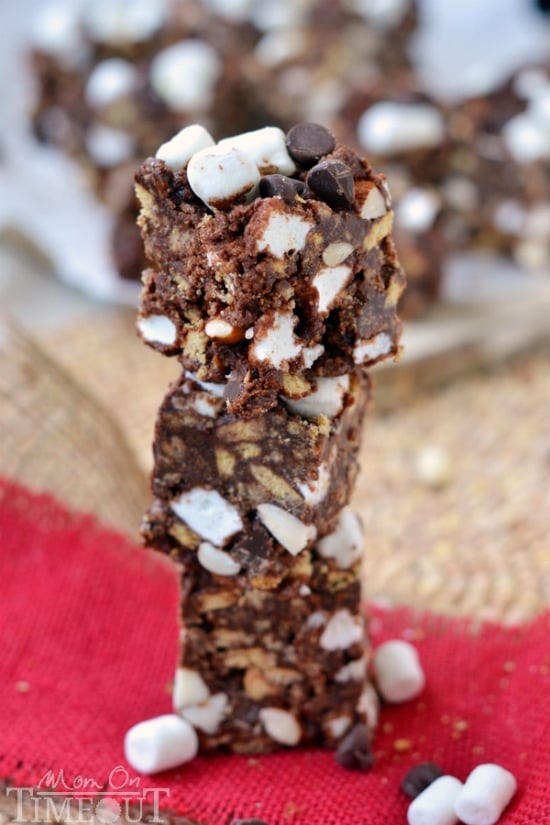 You're going to love how easy these bars are to pull together and how amazingly yummy too! Perfect for us busy mommies :) Thanks so much for having me Lisa! xoxoxo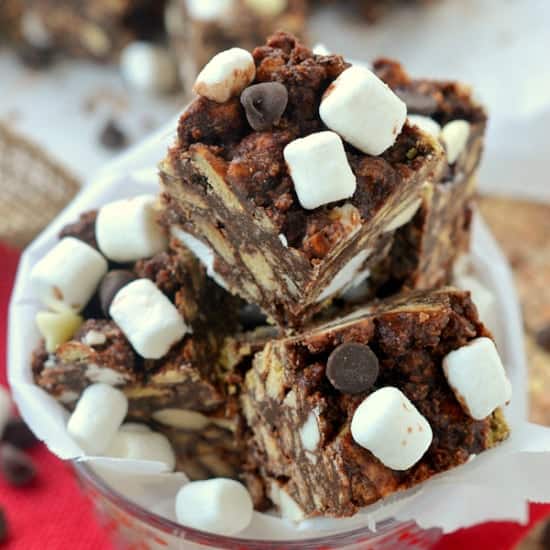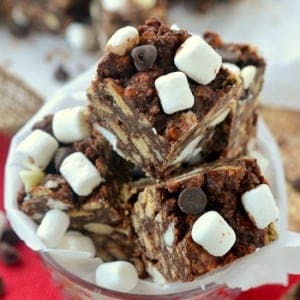 Rocky Road S'mores Bars
Ingredients
3/4

cups

bittersweet chocolate chips

1

cup

unsalted butter

3

Tbls

granulated sugar

2

Tbls

light corn syrup

1

Tbls

unsweetened cocoa powder

12

oz

graham crackers

broken into small pieces (not crushed)

3/4

cup

miniature marshmallows

1/4

cup

semi-sweet chocolate chips

1/3

cup

chopped almonds

optional

1/4

cup

white chocolate chips

optional
Instructions
Line an 8x8 (or 9x9 or 9x13) baking dish with parchment paper.

Melt butter, bittersweet chocolate chips, sugar, corn syrup and cocoa powder together in a medium saucepan over low heat. Turn heat off.

Stir in graham cracker pieces until fully coated.

Stir in marshmallows, chocolate chips, and nuts coating completely after each addition.

Gently press mixture into prepared baking dish and chill for 2 hours.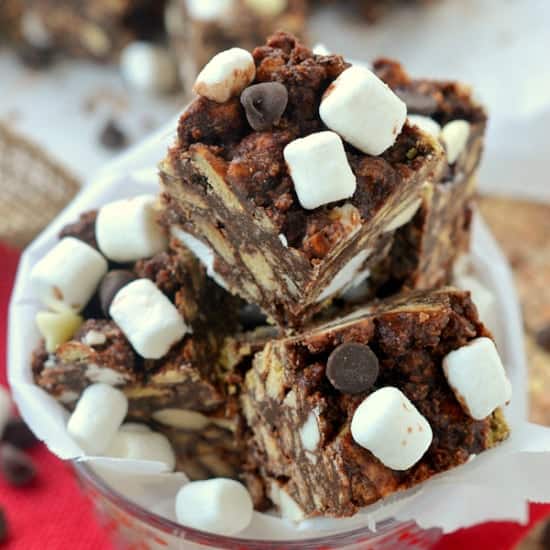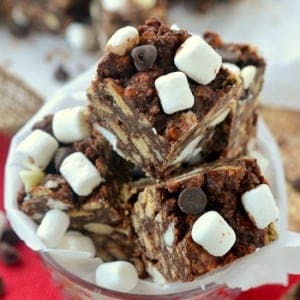 did you make this
Rocky Road S'mores Bars
Other posts you might enjoy: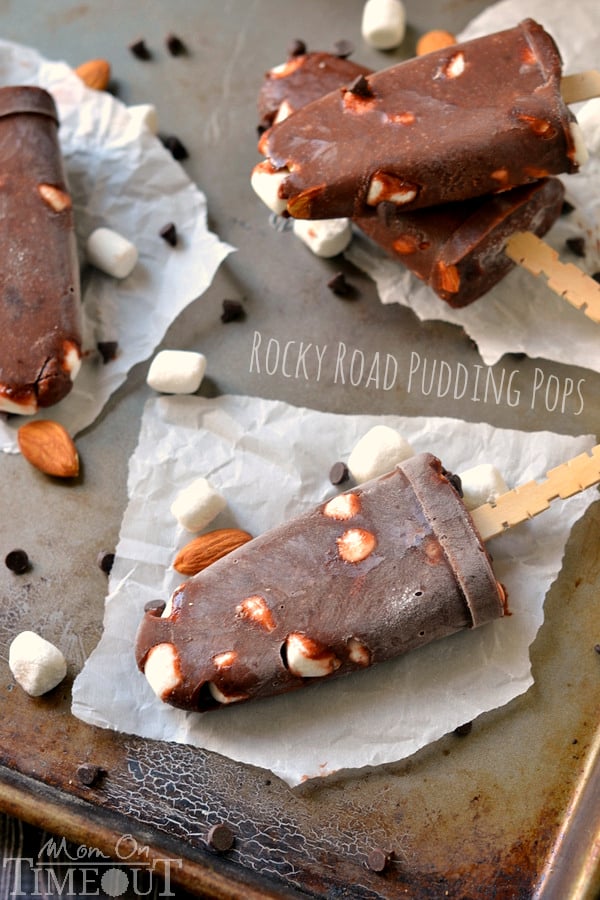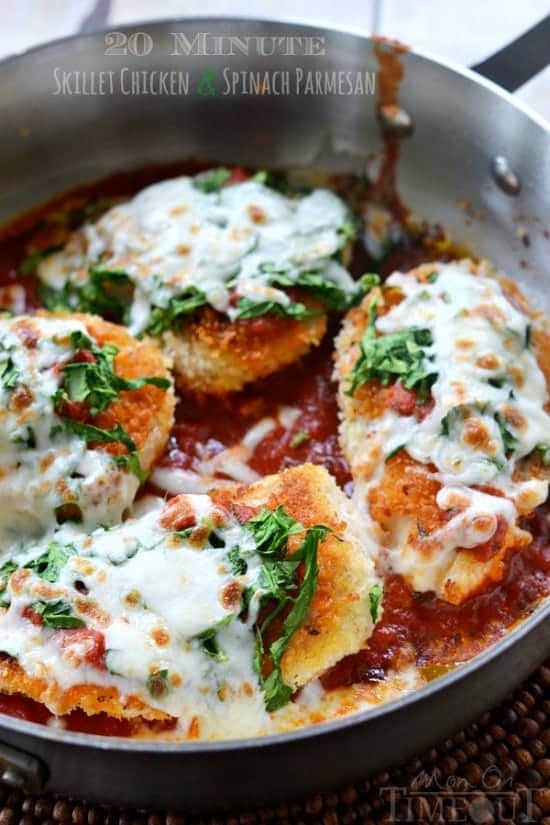 20 Minute Skillet Chicken and Spinach Parmesan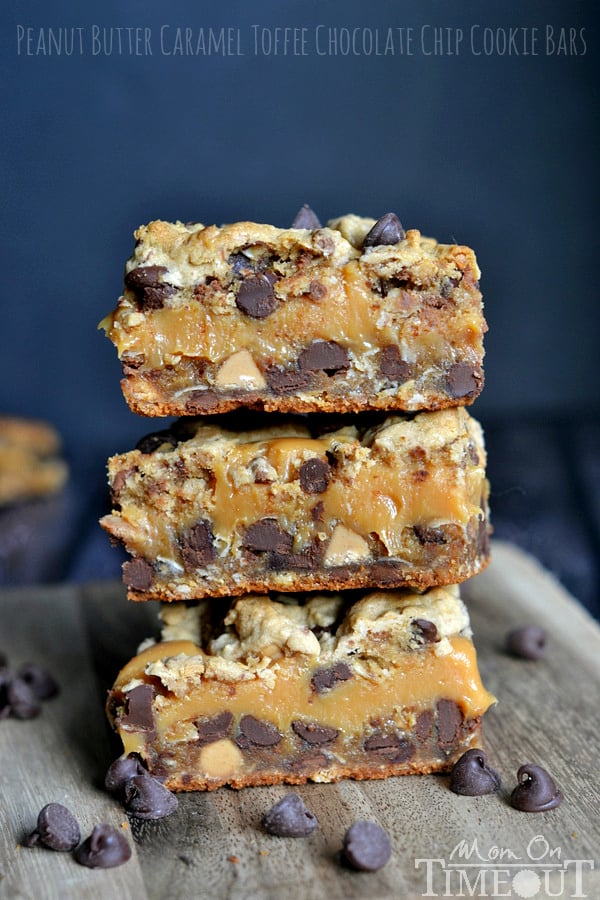 Peanut Butter Caramel Toffee Chocolate Chip Cookie Bars