Root Beer Floatini! A root beer float as a martini and so easy to make!!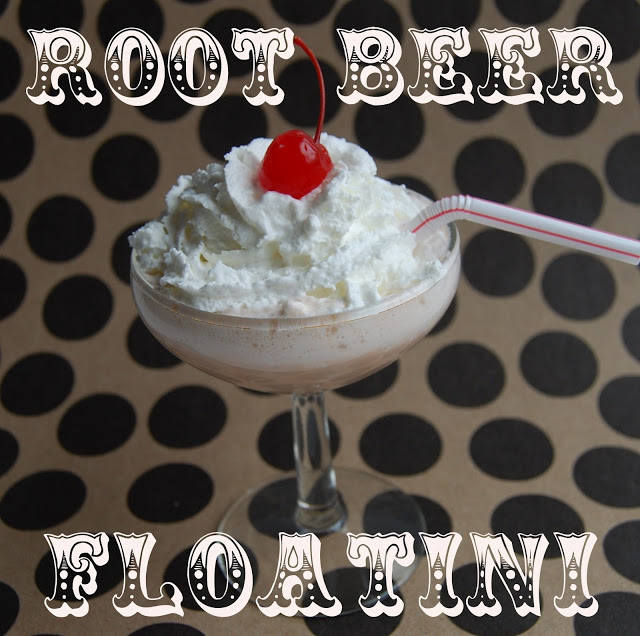 My brother is an evil genius. Remember the alleged care package? He did one better. He casually mentioned to me that he had made Root Beer Vodka following my instructions for Jolly Rancher Vodka. And really it was all downhill from there for me.

As soon as he mentioned the words root, beer, and vodka, I started thinking about all the delicious drinks that could be made with it. The first that came to my mind was a Root Beer Floatini. Yumm. I think it needs to be said again. Yumm. Its as delicious as you would imagine it would be.
My brother is a jerk.
To make this deliciousness, start with 12 root beer barrels.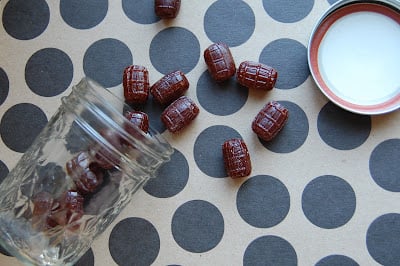 Cover it with vodka, about 8 ounces, and let the vodka do it's magic. Shake it every so often and about 12 hours later you will have Root Beer Vodka.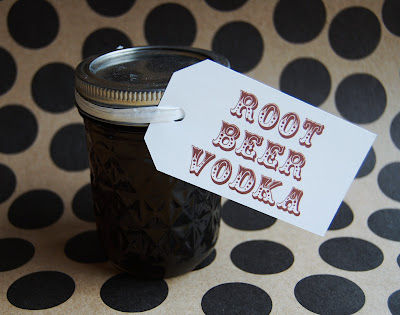 Now drink. Ha! Kidding. Sort of. Actually, I hear that the Root Beer Vodka, just mixed with Root Beer itself is very delicious.
I, however, decided to take it a step further, inches on my waistline further if you will. It is oh so worth it though.
I tried a bunch of different combinations, using vanilla vodka, cake vodka, heavy whipping cream, and fat free half and half. After some blind taste testing, it was decided that the combination that was the sweetest and most delicious was equal parts fat free half and half, cake vodka, and Root Beer Vodka. I shook it with ice and poured it into a martini-ish glass (let's keep in mind the "wannabe" in my blog title – I don't know the names of fancy glasses!!).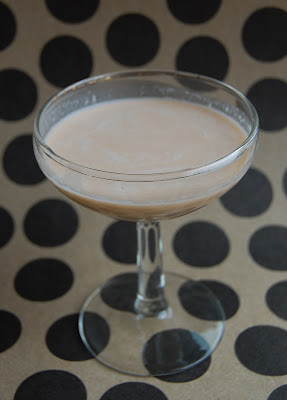 It looks so good, no? Though it does seem to be missing a little something something . . .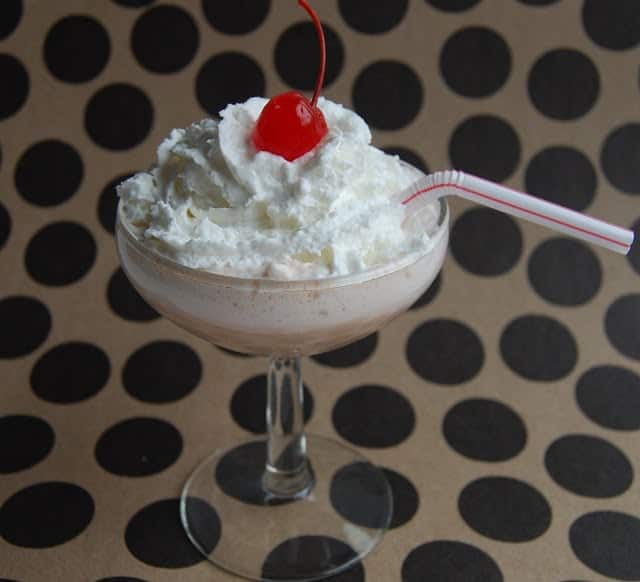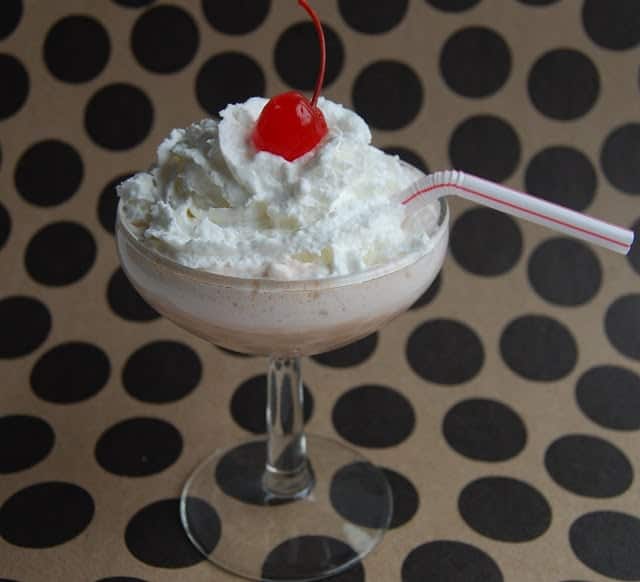 There we go. Much better. And with that, my brother's evil genius evil plot is complete. Jerk.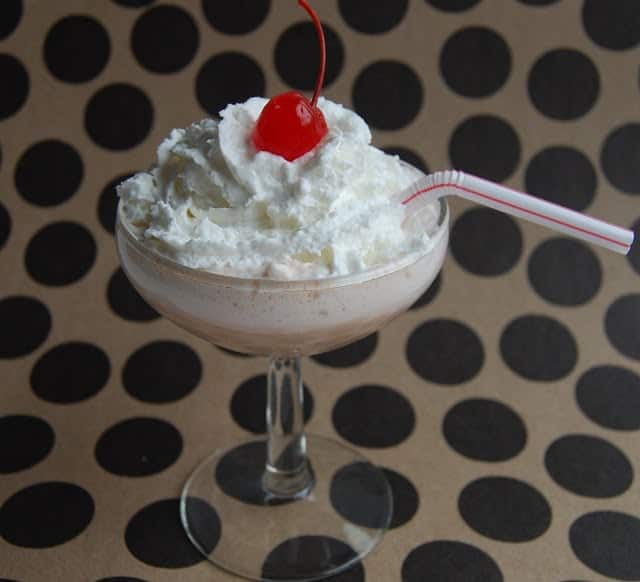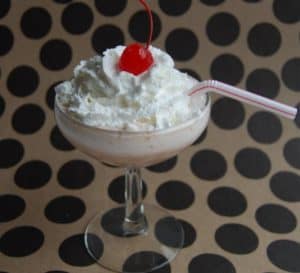 Root Beer Floatini
Ingredients
1

oz

root beer vodka

make by dissolving 12 root beer barrel candies in 8 oz of vodka over a day or two

1

oz

cake vodka

1

oz

coffee creamer

just whatever you have on hand
Instructions
Shake with ice and drain into a martini glass. Top with whipped cream and enjoy!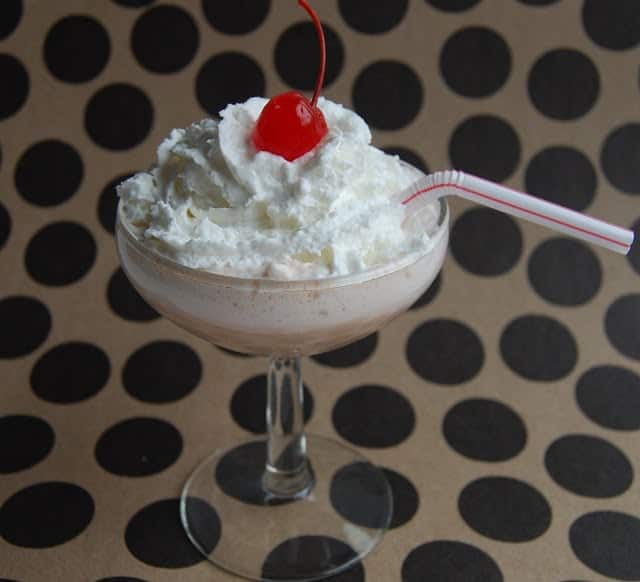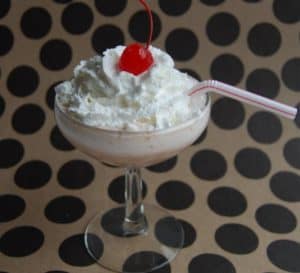 did you make this
Root Beer Floatini