Round Ups Made Easy | A Ridiculously Simple Way to do Round Ups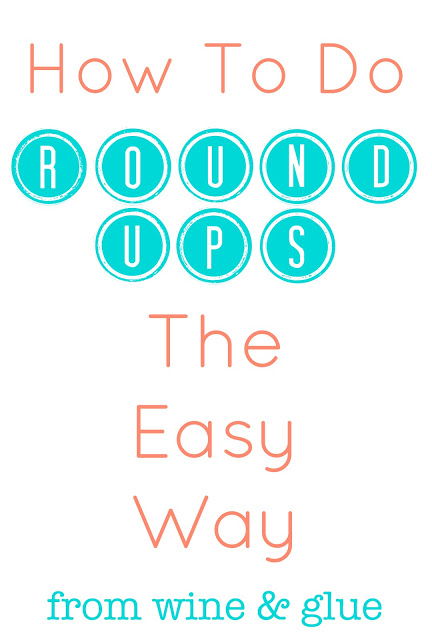 Did you hear about my sweet new gig?
Round ups are such a great way to generate traffic to your blog, and at the same time support your other bloggers. They also do super well on Pinterest. My
30 Summer Sips
post has been repinned almost more than any of my other posts.
I love my new gig, and what I love even more is my super simple crafty way of doing the round ups. It's ridiculously simple, and I'm sure that you've already figured it out, but on the off chance you haven't, this is how I've been doing things. I'll use the most recent one I did,
No Bake
, as an example.
1. Create a Secret Board on Pinterest.   This way you can see what you've collected for the round up all in one place, and you've got all your images and links in one place. But, by doing it as a secret board you can work on the round up without anyone seeing what you're doing. (I know, I'm super sneaky like that.)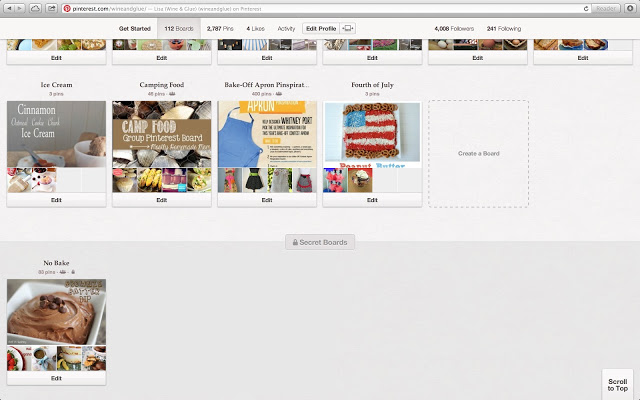 2. Use your board to collect pictures.  If you open each picture within Pinterest you can right click and save the picture to your computer (as shown in the second picture below). Save all the photos in the same folder (ex. No Bake) and then you can upload them all at once the post.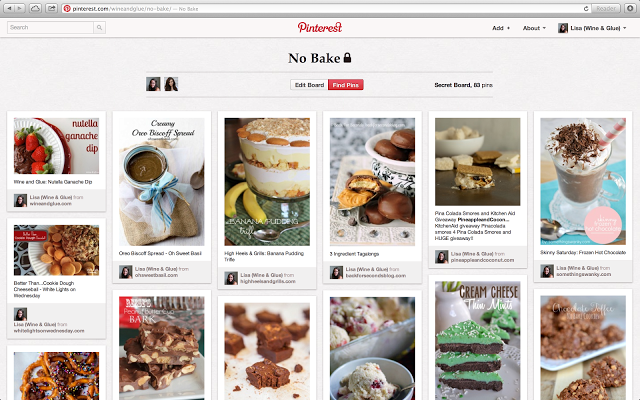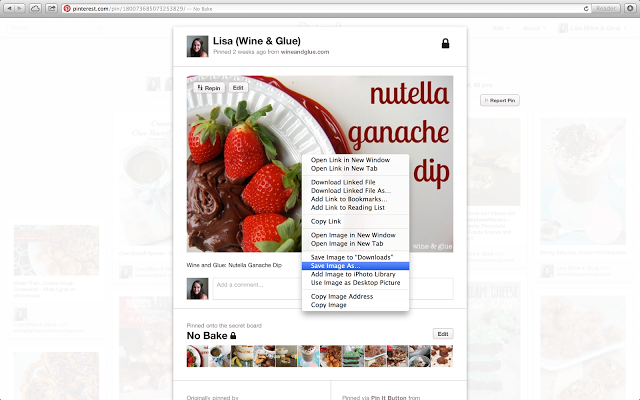 3. Use your Secret Board to copy the URLs for each picture.  Once you have all the pictures uploaded to your post, go and find the URL for each image by right clicking on the blog name on the Pinterest board as seen in the second picture below.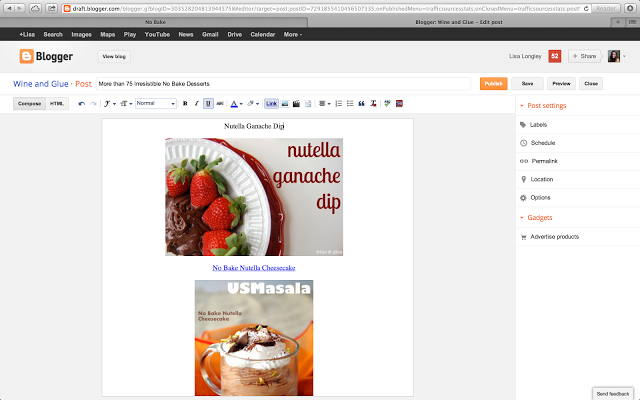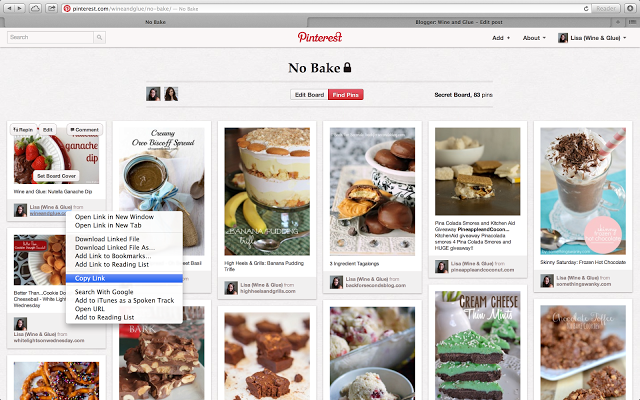 4. Paste the link into the post.  Add the link into the post so that each title and each picture, when clicked, takes the reader back to the original post, as seen below.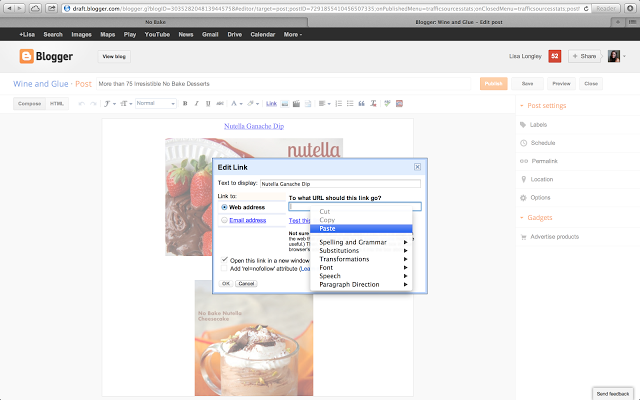 For linking the pictures, click on the picture and then click on "edit link" as seen below.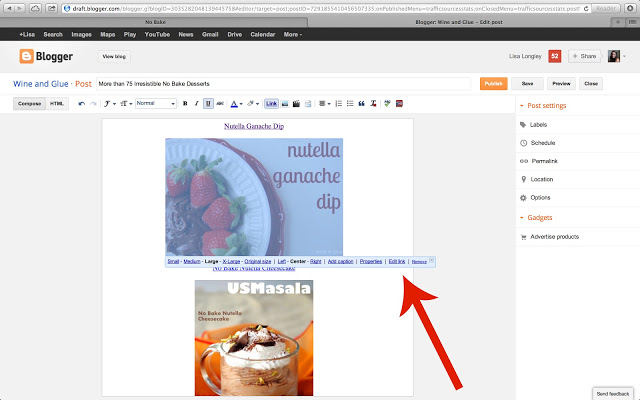 After pasting in the link, make sure that you click "open in a new window" so that the reader isn't directed away from your blog with each picture they click. I will warn you that sometimes this work, and sometimes Blogger acts funny and doesn't save this feature, so when you go live with the post, it's not there.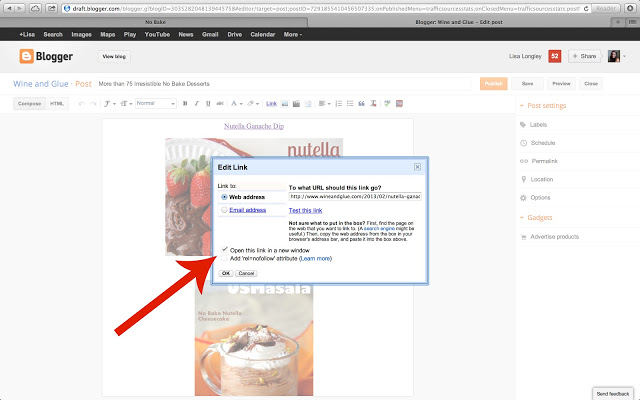 And there you have it! Four easy steps to simpler rounding.
And here is the Nutella Ganache Dip if all these pictures of it is making you crave it.