It has been soooooo long since I have written an "It's Friday! Cheers!!" post! Ironically, another blogger asked a group of us the other day how much we write about ourselves/our families in our posts, and I said that I LOVE reading personal posts from other bloggers, but it's something that I haven't really been taking the time to do lately.
So, shall we catch up?
1. My house has been hit with the black plague. Okay, not really. But what started with Gavin throwing up in the middle of the night like three weeks ago has slowly worked its way through both kids and to me. Fortunately for me and the little bean, I haven't had the pukes, but I do feel like I've been hit by a truck. I am going to stop #1 right here, because I'm really good at whining and once I get going, it's hard to stop.
2. I have been kind of adoring my kids lately. It might just be pregnancy hormones, but they have been ridiculously sweet and cute lately. Quinn has taken to sitting with me at the counter with her Elmo Laptop and while I am blogging, she works away. That Elmo is a real task master. This was us yesterday. Right after I took the picture she had us "cheers" laptops and "cheers" organizers (my daily planner and her pad of Princess stickers).
Gavin has been kind of amazing me lately with his math skills. This is him working diligently, with almost no help from me on the number 9. It seems so unbelievable that this little guy is going to be six in a month. It really just seems like yesterday that we double checked with the nurses that they really thought we could handle bringing him home by ourselves before creeping out of the hospital with his tiny little self.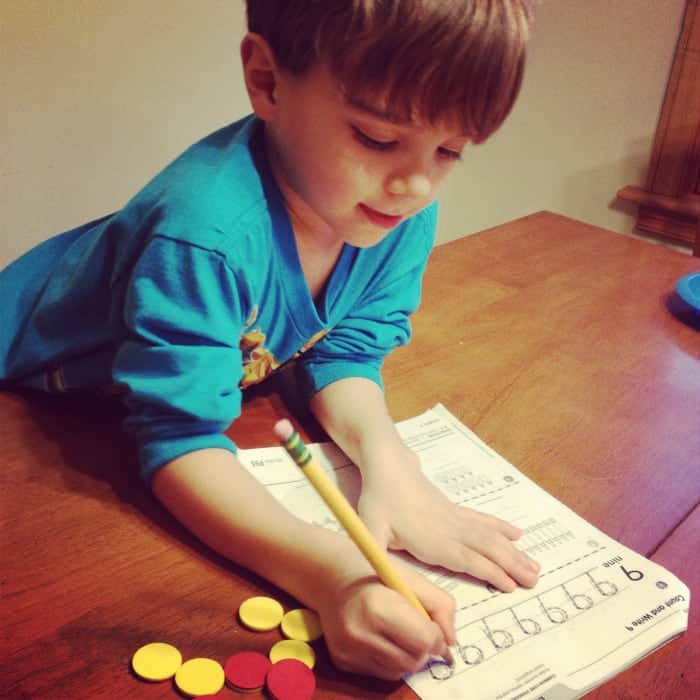 3. I'm now just about 17 weeks pregnant and have officially "popped." At my OB appointment this week my doctor asked me, despite our TWO previous ultrasounds, if I was pregnant with twins. #OBfail #wth  #ididnotpunchherinthenose #isortofwantedto
The good news is that I'm starting to feel little tiny baby kicks! This is without a doubt my favorite part of pregnancy. It's like a sudden happy reminder that even though you have felt like crap for the last 13 weeks, good things are coming.
4. Have you been watching Scandal?? It is without a doubt my new favorite show. Don't tell me what happened last night, I haven't watched it yet. But I'm kind of obsessed.
5. I have a super exciting giveaway coming December 2nd, and it is maybe the most excited I've ever been about a giveaway. It's taking everything in me not to tell you ALL about it!
6. So, I've now been blogging for two years. I clicked publish almost exactly two years ago with this post . . . and it has been kind of a ridiculous wild ride since then.
My first post where I made something: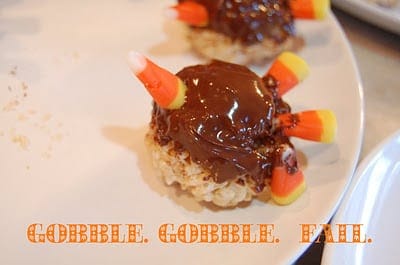 My most recent baked goods: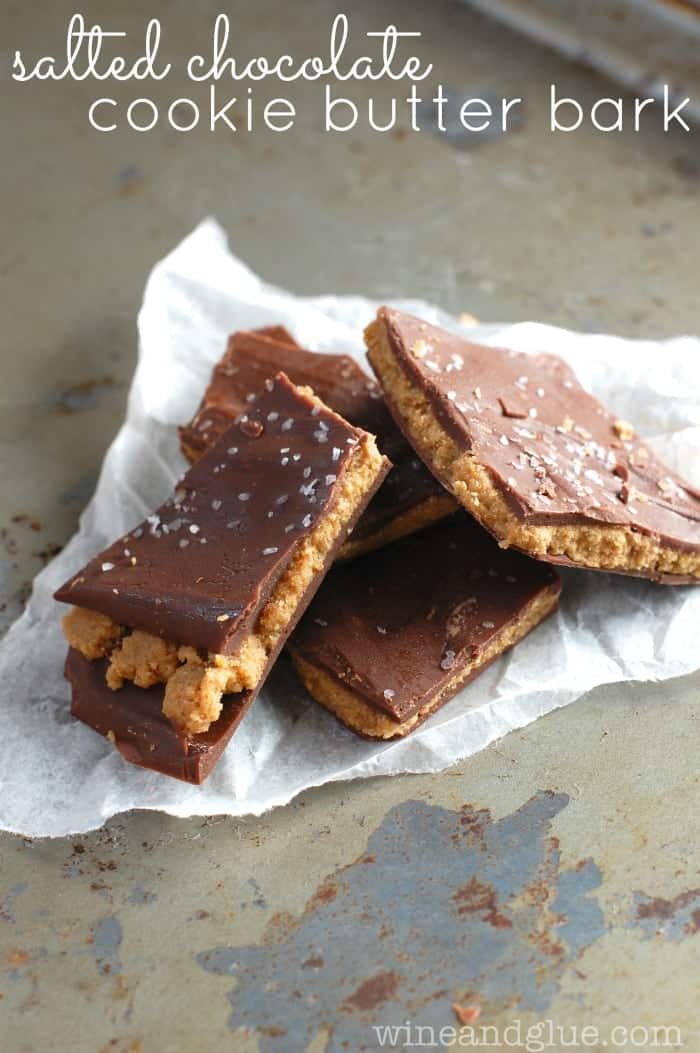 It is kind of amazing to think not only of how I've gotten a little better at some things (like photography, and you know, not ruining a recipe), what is more amazing is to think about how this has changed my life.

The opportunities I've had, but way more than that, the people I've met. If you are a blogger, I'm sure you've experienced this too, but if you aren't, can I just say that the friends you make blogging are probably the best part? I have blogging friends, some I've met in person and some who I haven't, who I know totally have my back, in the blogging world, and not. They are there for me when I need a contact name, some technical advice, or just someone to tell me to keep going even though someone totally just stole my content and is getting 10 times the page views on it than I am. So I want to say THANK YOU to all my blogging friends. You guys are the best, and I really wouldn't keep doing this without you.
And I want to say thank you to anyone who has ever taken the time to look at my blog, read a paragraph, pin an image to Pinterest, share something on Facebook, leave a comment, or send an email. Whenever any of those things happen, I am overwhelmed and humbled. It still kind of boggles my mind that people take time out of their busy lives to come spend time on Wine & Glue. I absolutely without a doubt would not do this without your support. So thank you thank you THANK YOU!
And most of all, I want to say THANK YOU to my awesome and supportive husband who has been my biggest supporter. Over the last two years he has see how important this was to me and how much it brought to my life, and he has supported me in HUGE ways and in little ways. I love you babe.