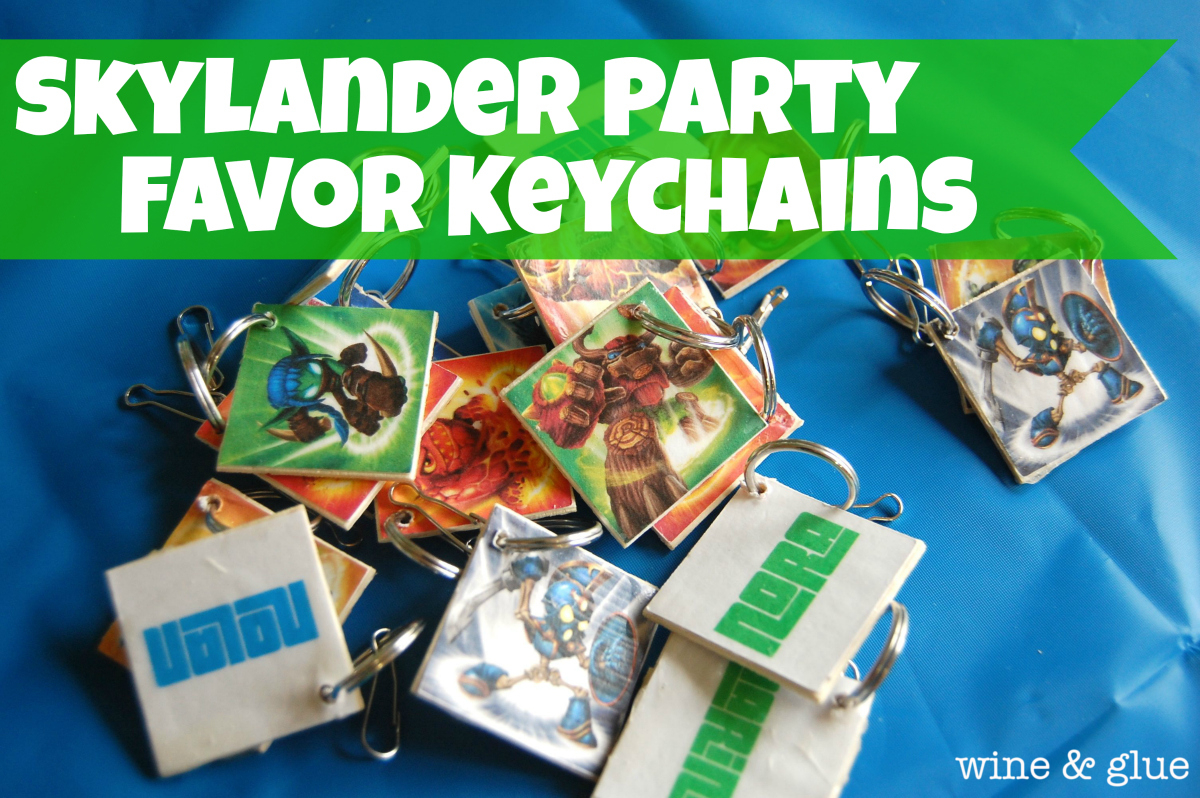 You may recall that, last month, before the tinsel and gingerbread I threw together a tiny little shindig to celebrate my 13 year old's five year old's birthday.
After going just a tiny bit overboard for Quinn's Rainbow Party, I decided to take it down a notch (Could you tell? Were you wondering when I became such a slacker? I know. Me too.)  So I decided to just make keychains. Because, as my brother said, five year olds are always needing a place for all their keys. Yeah. His second language is sarcasm.
Skylander keychains! With a character on one side, and the party guest's name on the other side. These of course would be just as awesome with Disney Princesses or some other character your kid is obsessed with. Well . . . I suppose "just as awesome" depends on who you ask . . . Gavin would probably chuck a keychain that his name on one side and The Little Mermaid on the other.
Anyway! Want to know how to make them? Great!

The first thing you need is the right font. It's Pincoyablack, and you can download it here. It's not the perfect Skylander font, but it's pretty close.
Then you need to Google the images of your favorite Skylanders. It helps to keep an eye on the dimensions of the images. You want something that is bigger than 400 by 400 pixels.
I put it all together using Silhouette software (which is free here) and then of course cut it with my Silhouette using the print and cut feature. If you don't have a Silhouette, given that you are doing such a simple shape, you could just print it out and cut the old fashioned way (read: scissors).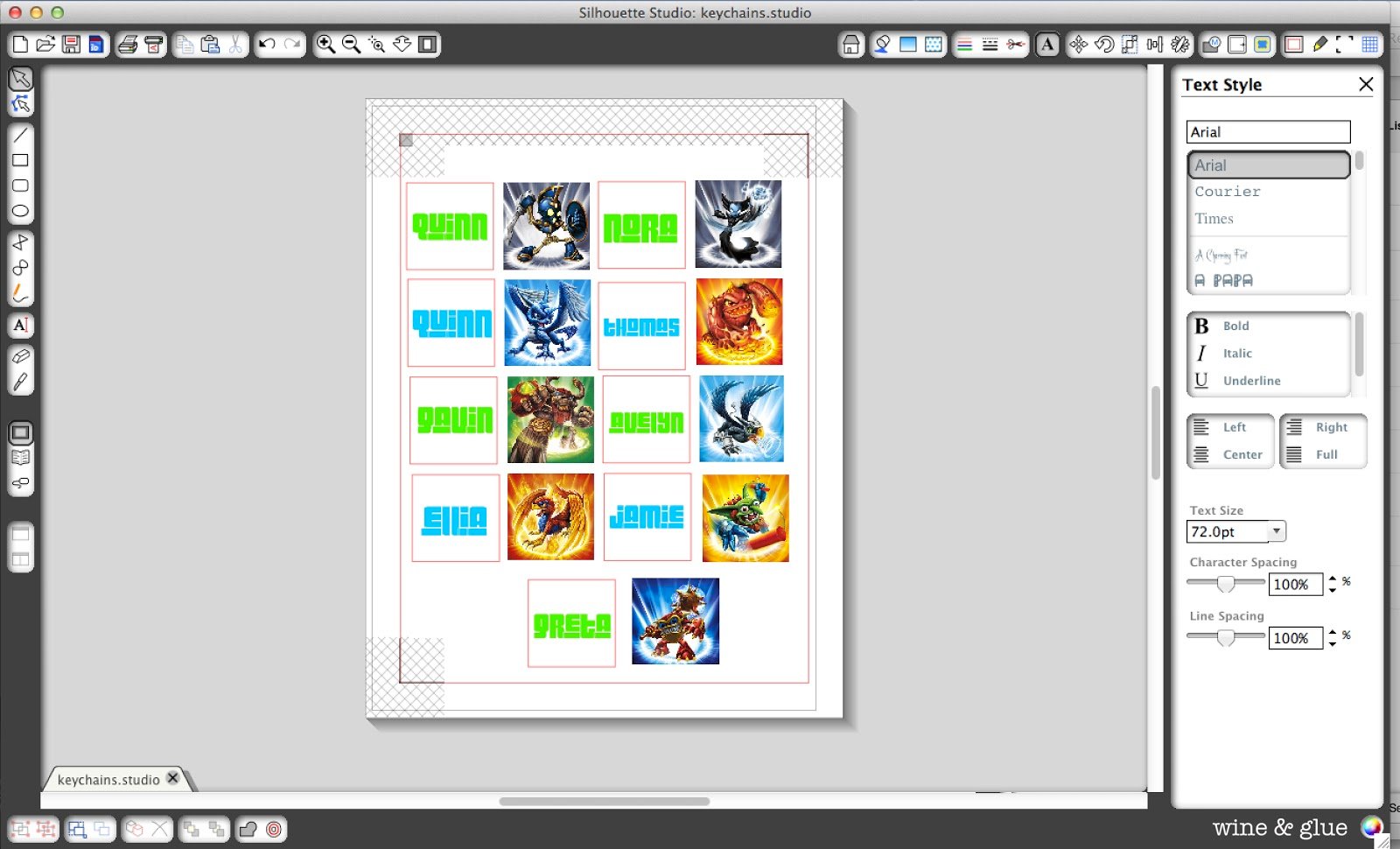 I got a bag of wooden squares at Michaels for like $1.50 with a coupon, and it had about a gagillion wood squares, and fortunately there were 20 that were the size I wanted (1 1/2 inches). I used some rubber cement to glue the paper (printed and cut on heavy card stock), to the wood. Don't skimp on the glue or you will end up with a bubbly keychain.
Now add Mod Podge to give it more of a seal and a finished look. I did my Mod Podging on wax paper, which worked well.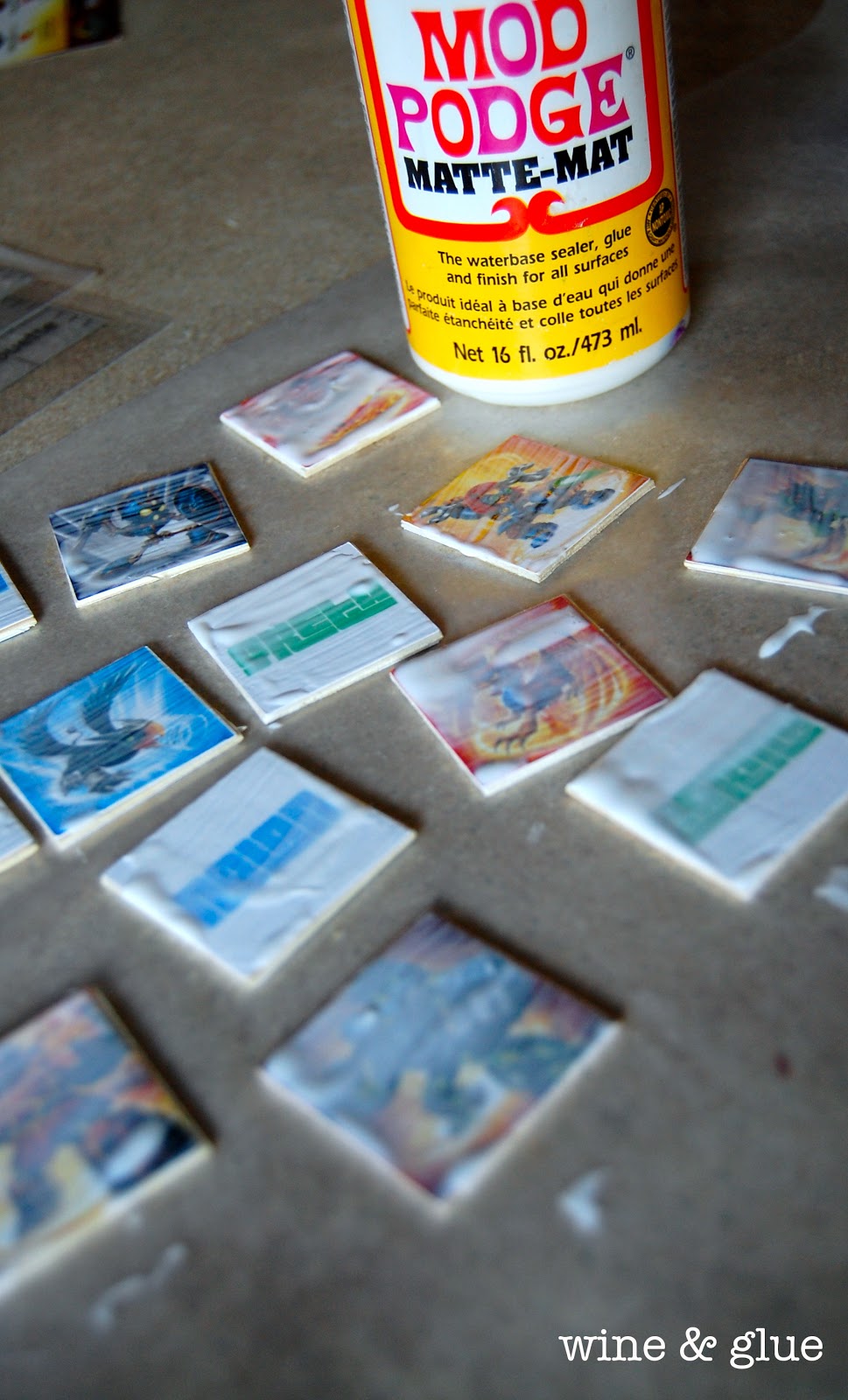 It works a lot better if you are smarter than me follow the directions on the back and slowly add thin layers, letting them dry between each layer. Each craft project I do gives me deeper insight into what an impatient and lazy person I am.
Once they are all dry, drill small holes in them. I used an open cardboard box to drill on and didn't end up with a single hole in my table!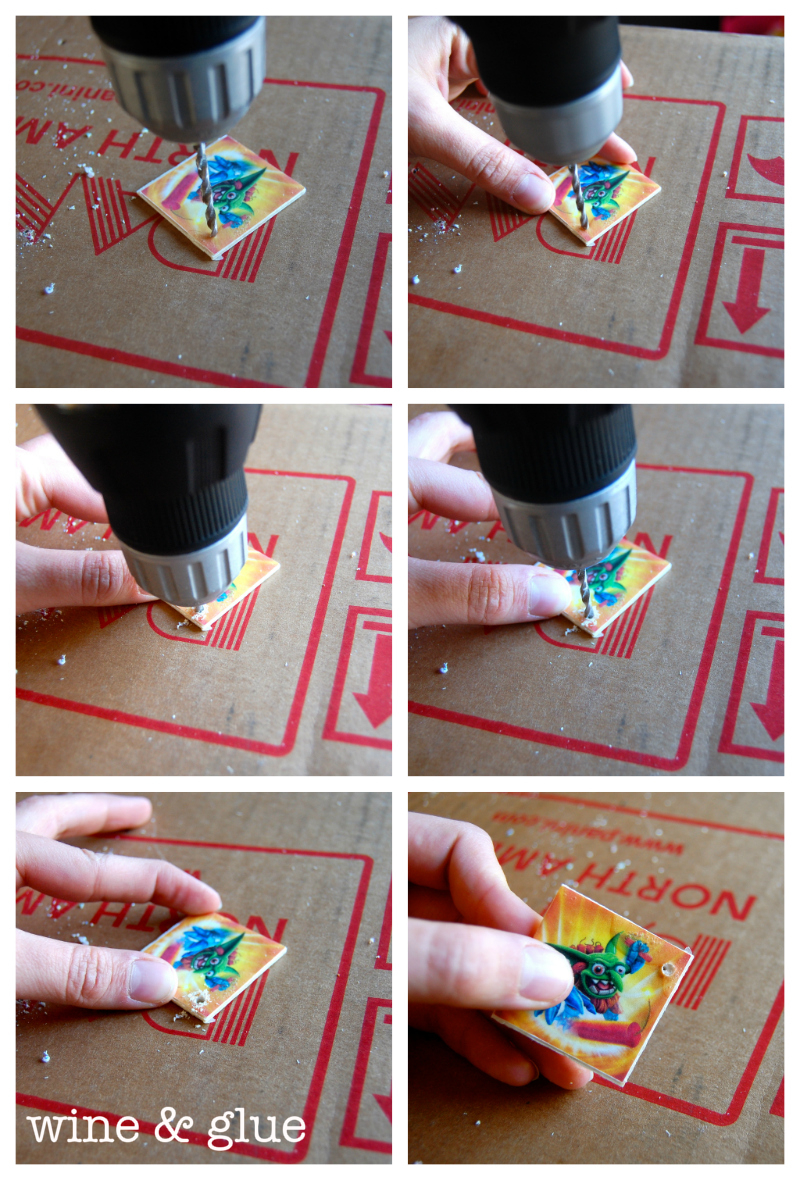 The keychain rings and hooks were found at Michaels in the jewelry making section, and when I used a coupon to buy them, they were less than $4 for both. So this whole project cost about $5 for 20 keychains! Not bad.
And I'm not under some strange delusion that the kids that came to Gavin's party are treasuring their keychains (especially the kids who have never even heard of Skylanders), but they did seem to think it was kind of cool to get something from the party with their name on it. And I didn't especially expect keychains to compete with bags full of sugar.
But they made my little Skylander obsessed birthday boy happy.