This DIY Sleep Mask Tutorial teaches you how to print on fabric and leaves you with a hilarious sleep mask. Warning:  Does not guarantee more sleep.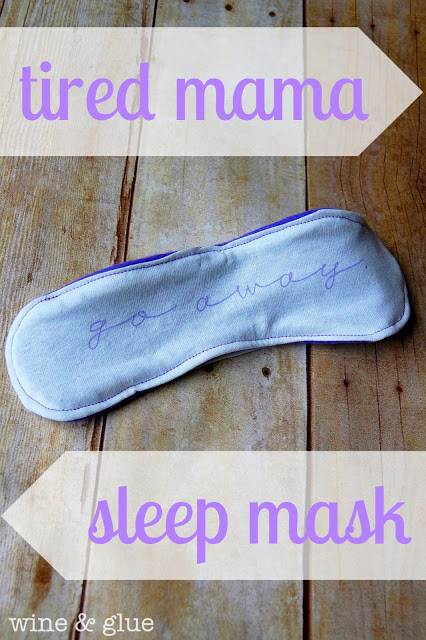 I made myself my own Mother's Day present! Do you want one too?? Because honestly, if there is one thing I want this Mother's Day, it is just to sleep in. (I think I remember what sleeping in means . . .)
I love this project because it is inexpensive (with the supplies I already had, it cost me about $2 to make), it's actually functional (you can bet I'm using this on Mother's Day and any other weekend morning I can convince Nathan to take over), and it involves printing on fabric, which pretty much blows my mind.Shall we get started?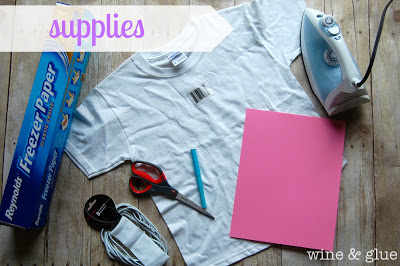 Start out with:
some freezer paper
a dollar store t-shirt
scissors
dollar store hair bands (you'll just need the one big thick one)
iron
pen and 8.5 x 11 standard paper (just for tracing)
a scrap of fleece (not pictured)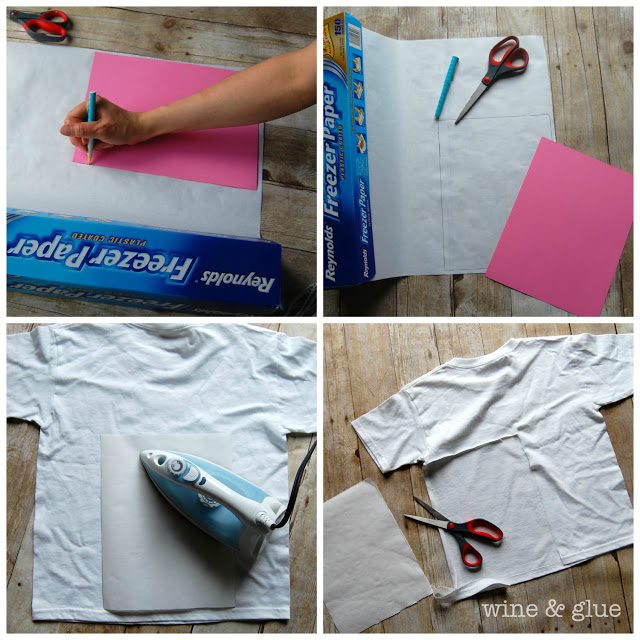 Start by tracing the paper onto the freezer paper. You want your freezer paper to go through your printer, right? So it needs to be the right size. (Note:  If you have a Silhouette, I would totally skip this step and cut your freezer paper to the right size that way.)
Cut out your freezer paper.
Iron it on to your t-shirt.

Once it is securely ironed on to the t-shirt, cut the freezer paper/t-shirt paper combo out.
Now load your t-shirt material into your printer. And either print out the first mask, or make your own funky funny mask with the second template. (Click on either picture to be taken to the PDF.)
(Word to the wise, do a test run first to make sure you don't have some nonsense in your printer queue just waiting to come out and wreck your fun project.)
Now once it's printed out, cut it out, trace the shape onto some coordinating fleece, pin the two together with a thick hair band (cut open) in between, and pin them together.
Sew the three pieces together using a 1/4 inch seam allowance, and making sure to leave at least two inches at the top open so you can flip it inside out. Once you have it sewn, make some cuts along the edges (as pictured) before flipping it inside out.
Flip it inside out, do a little top stitching to close the seam and add some flare, and you are done.
Ta-Dah!!
This was a fast project too. Even with my limited sewing abilities and Quinn's awful nap the other day, I got this done during nap time!
Now if only I could find time to squeeze in a nap for me . . .