Sweet, cold and refreshing, these kid friendly drink recipes are perfect for summer parties!


With summer vacation in full swing, happy hour is in full effect around here. And while we adults are enjoying fabulous cocktails, I love concocting sweet drinks for the youngsters. Some of the recipes have sugar, and some taste like a sugary treat while being far better for the kiddos. Happy summer! And cheers all around!
Cold Refreshing Summertime Drinks for Kids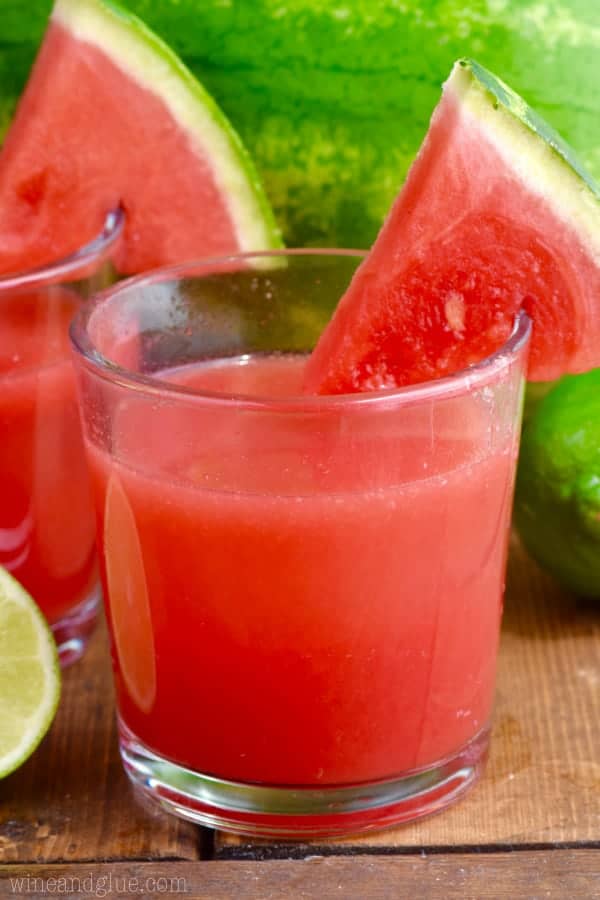 Made with fresh watermelon and zesty lime, this drink quenches even the strongest summer thirst!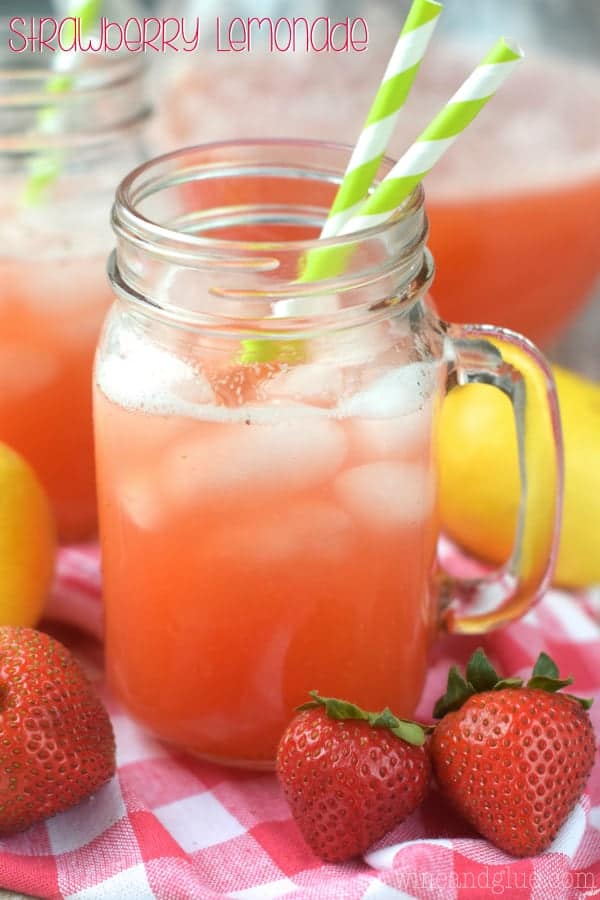 This strawberry lemonade is made with three fresh ingredients and tastes so much better than anything you can buy at the store. Make it for your next picnic or pizza night!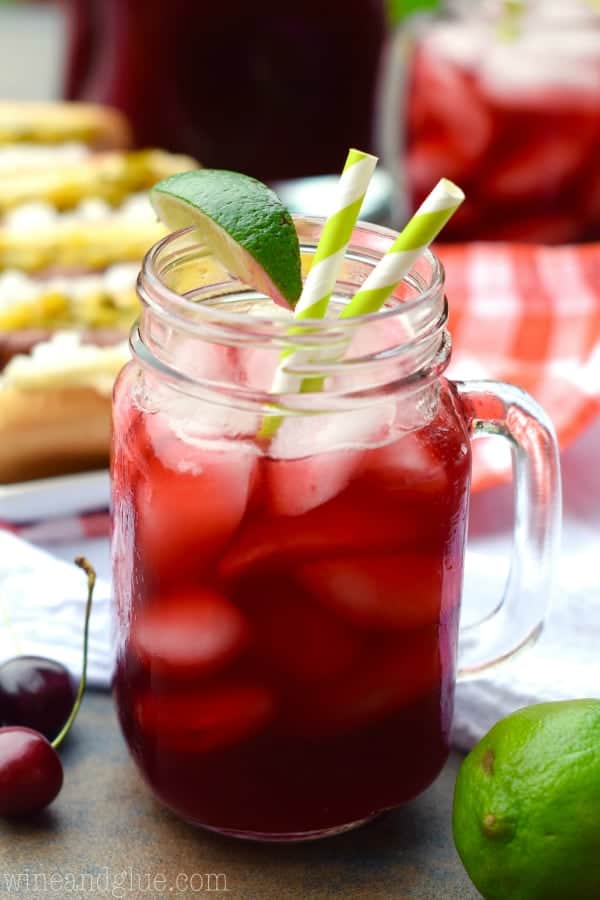 I love the gorgeous dark cherry color of this cherry limeade. Kids love to help squeeze the lime and add sugar (of course). Pair this with a grilled hot dog and you're in business!
Watermelon Coconut Agua Fresca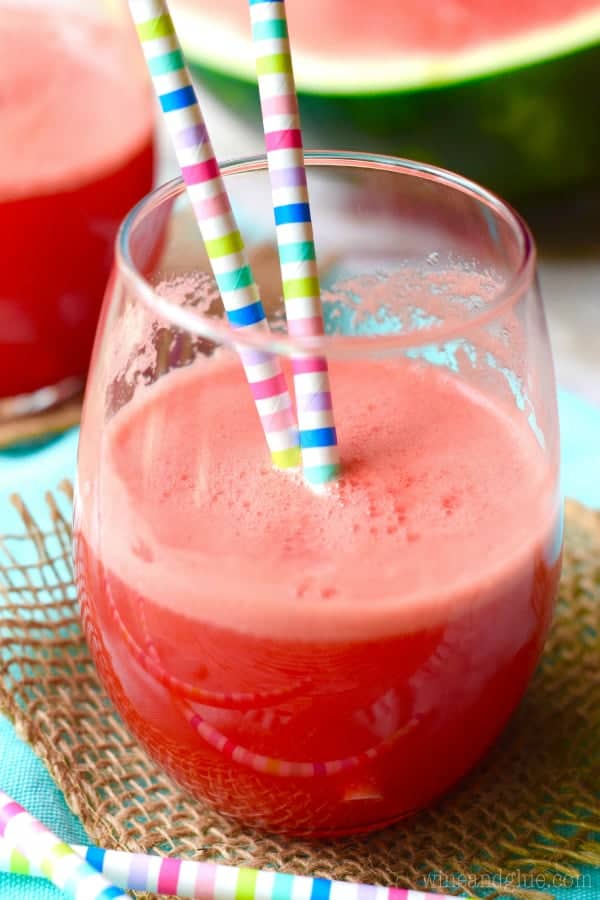 Add coconut to anything and I'm a happy girl, and my kids are absolutely giddy over this Watermelon Coconut Agua Fresca. It doesn't have any processed sugar so I can feel good about my children guzzling it down during the summer.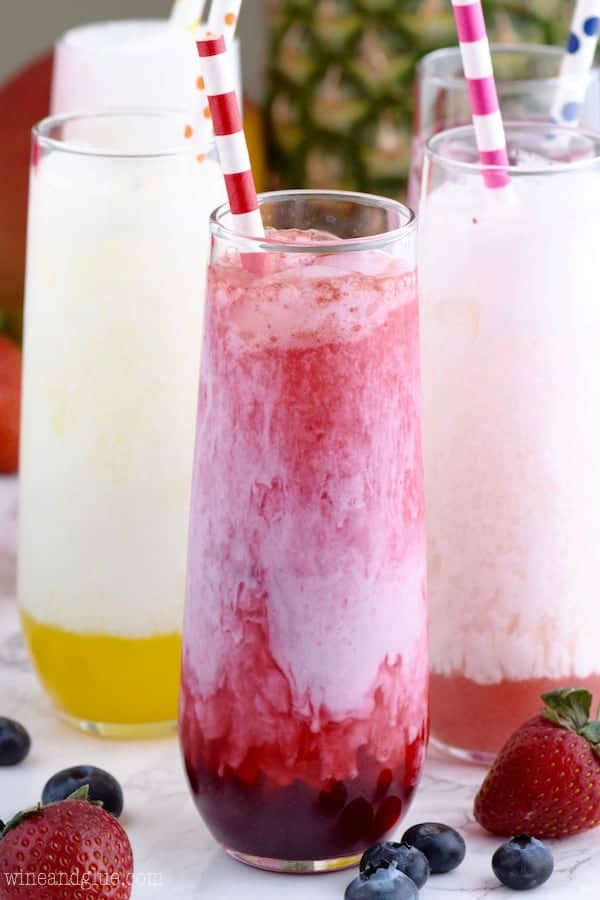 These Skinny Italian Sodas are perfect to serve up for a summertime party! You can make them in so many flavors; everyone loves them!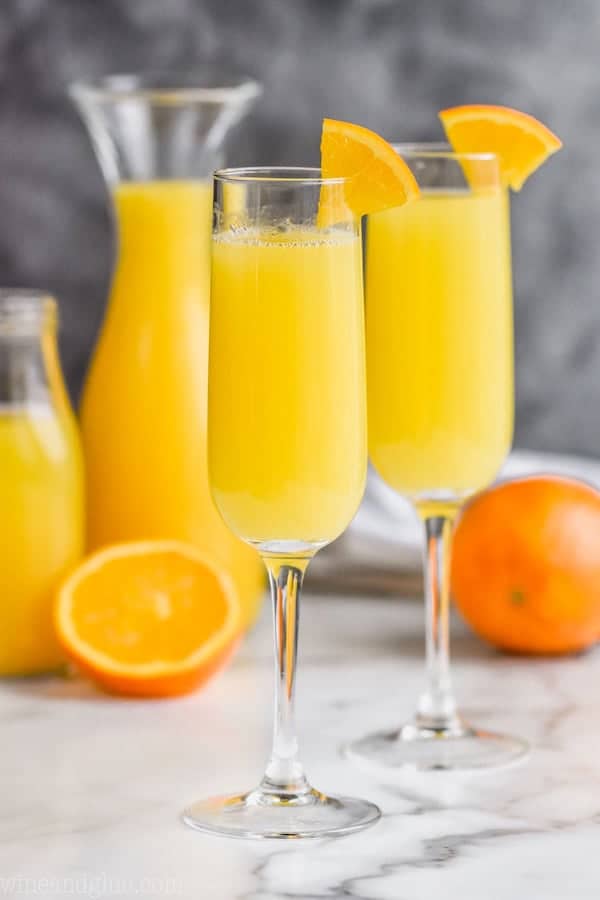 Serve these refreshing non-alcoholic mimosas after a summer slumber party and your teens will be in heaven! Such a fun drink to serve at any hot weather brunch.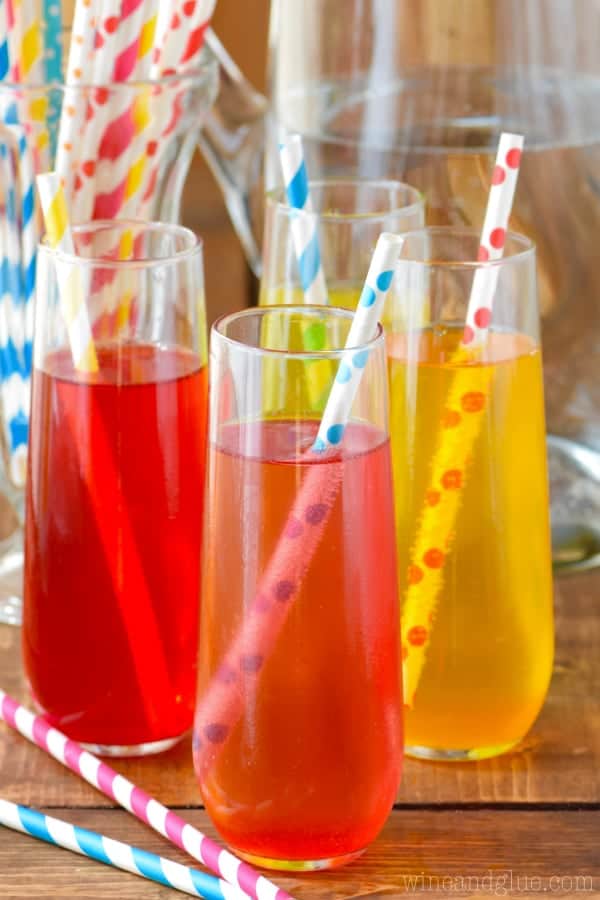 These two ingredient drinks are the most fun to serve at a kid's party! Your kiddos will have the best time making their own colorful, refreshing drinks. They're so easy you won't believe it!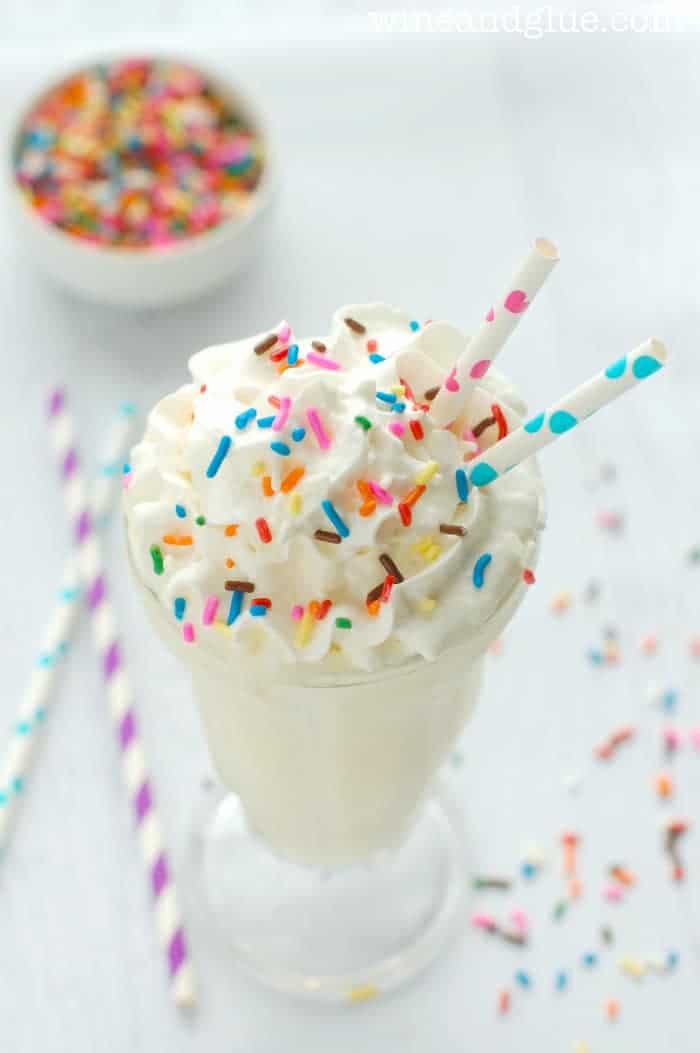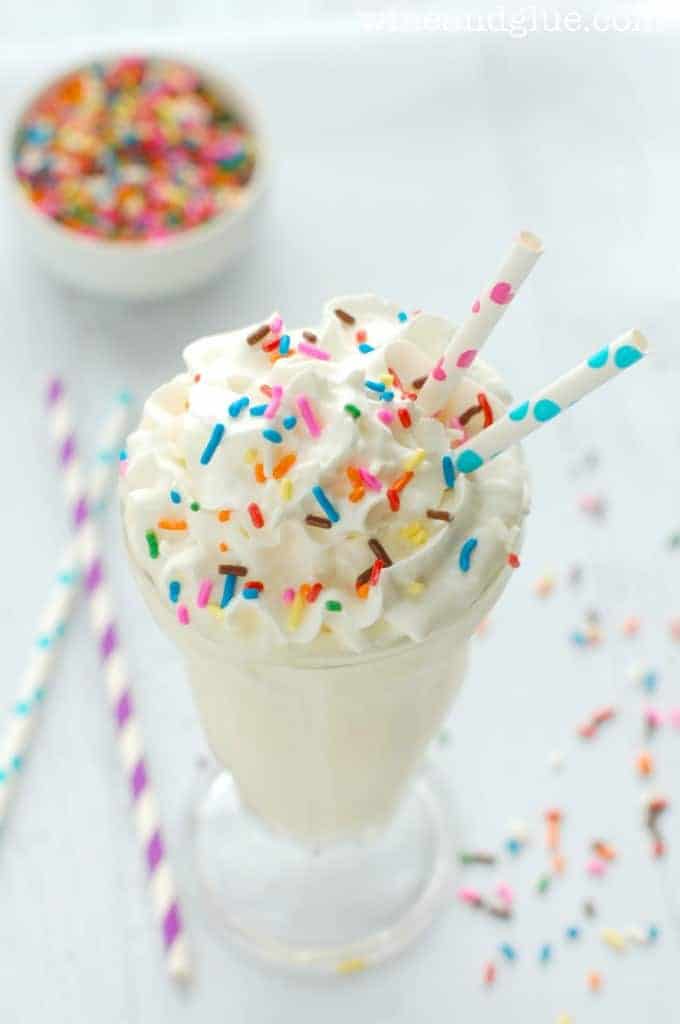 Got a kid with a summertime birthday? This is a refreshing alternative to birthday cake. Serve up a batch of ice cold funfetti milkshakes and watch the party really get started!
Peanut Butter and Jelly Smoothie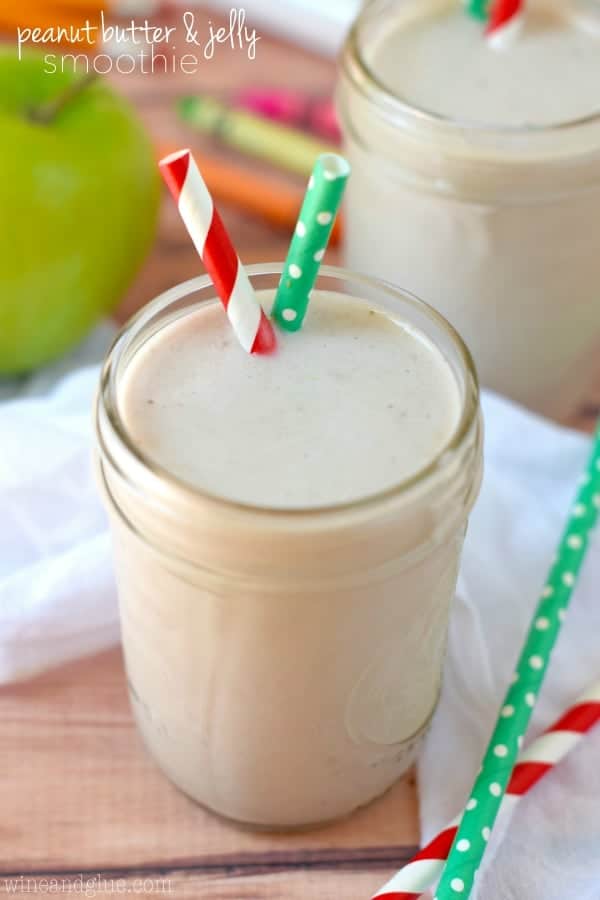 If your kids are like mine, they live on peanut butter and jelly sandwiches during the summer. Mix up these cold shakes and they'll be in heaven! Nothing more kid friendly than PB&J!
Skinny Mexican Frozen Hot Chocolate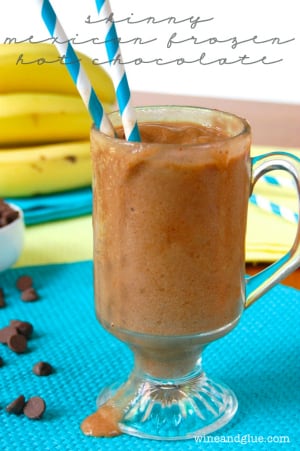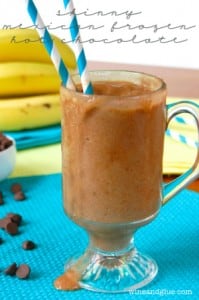 Frozen bananas blend up with chocolate and a spicy little kick for a refreshing summer treat that appeals to young and old alike!